FREE Express shipping in Canada on orders over $150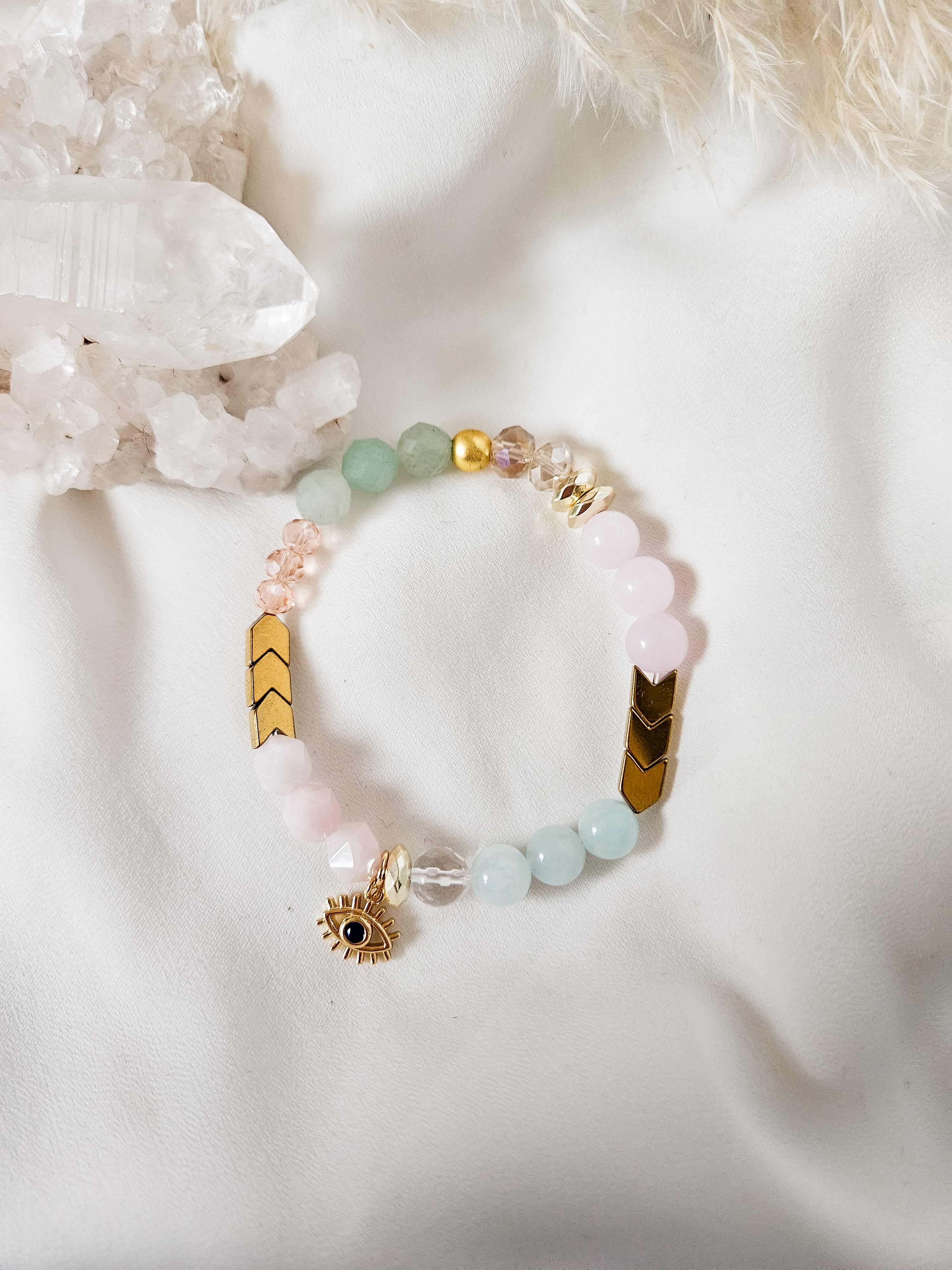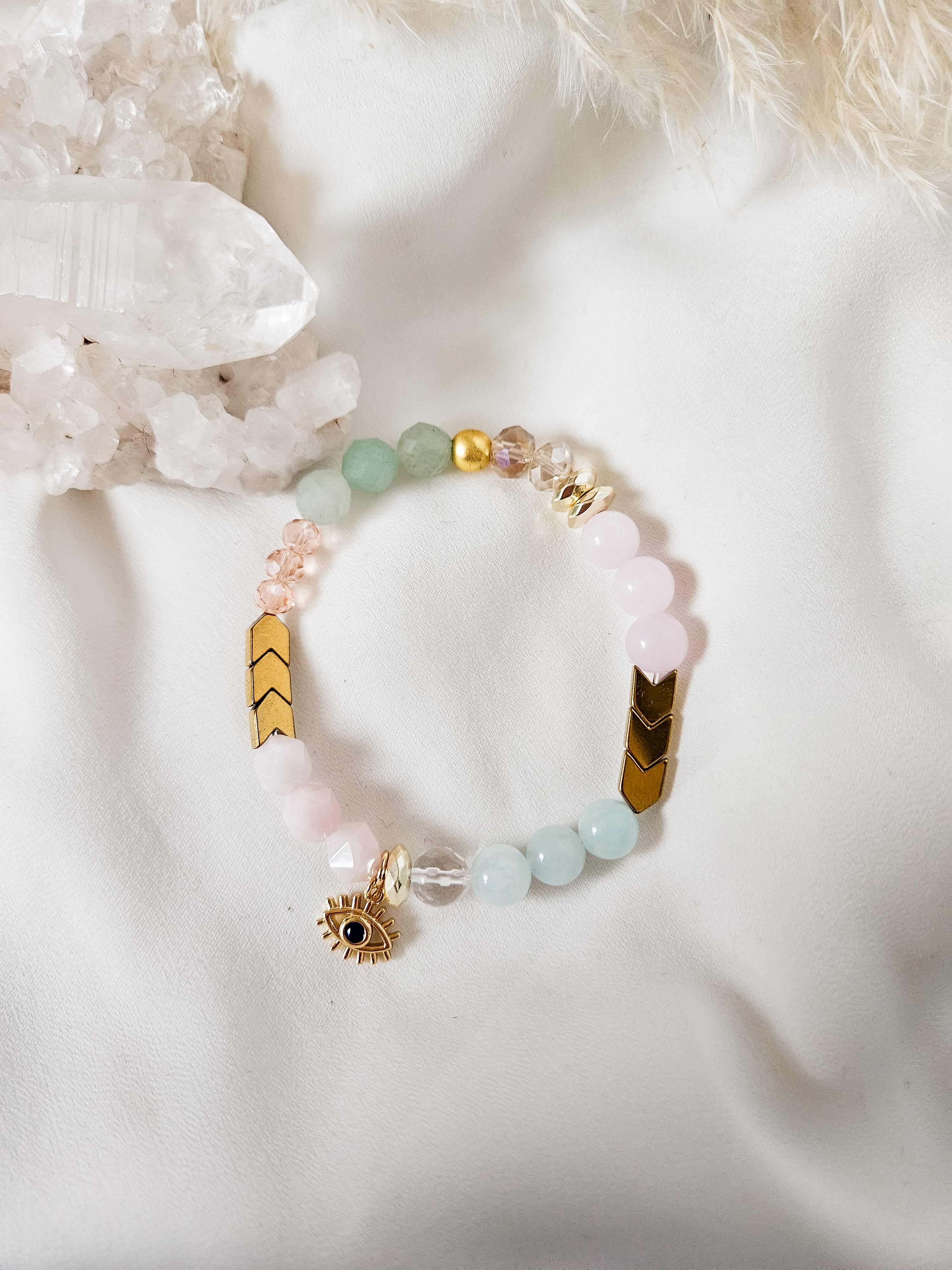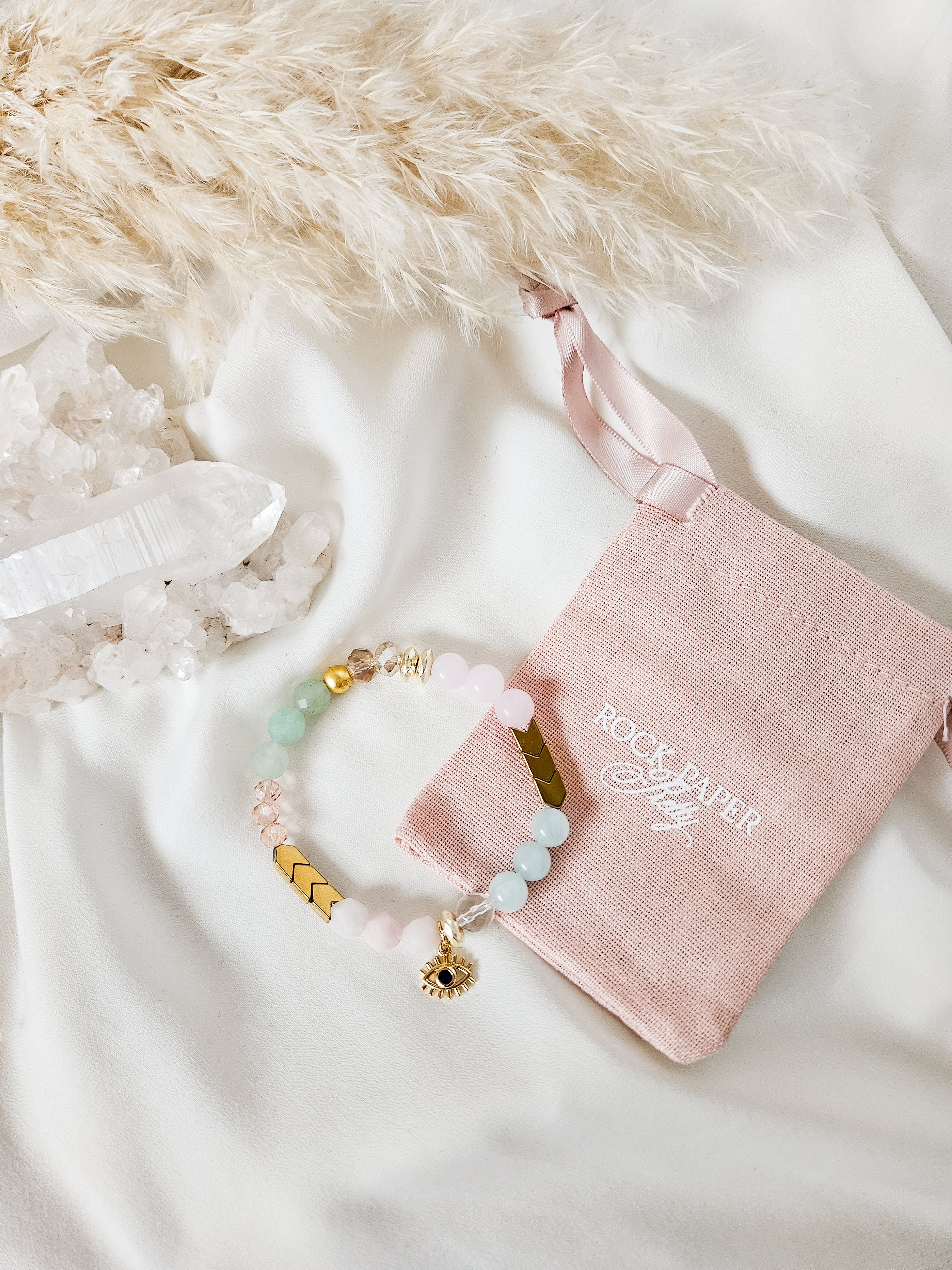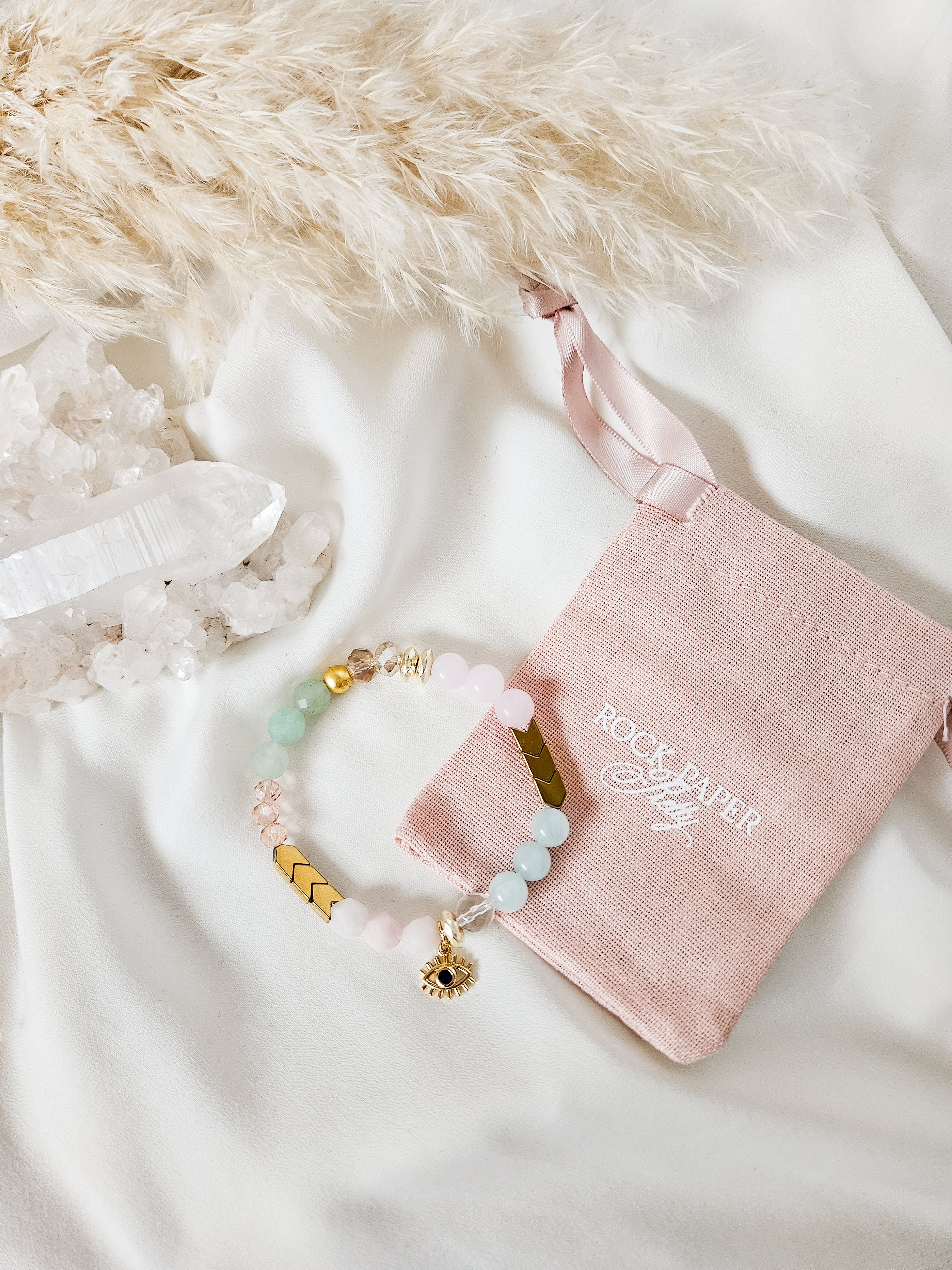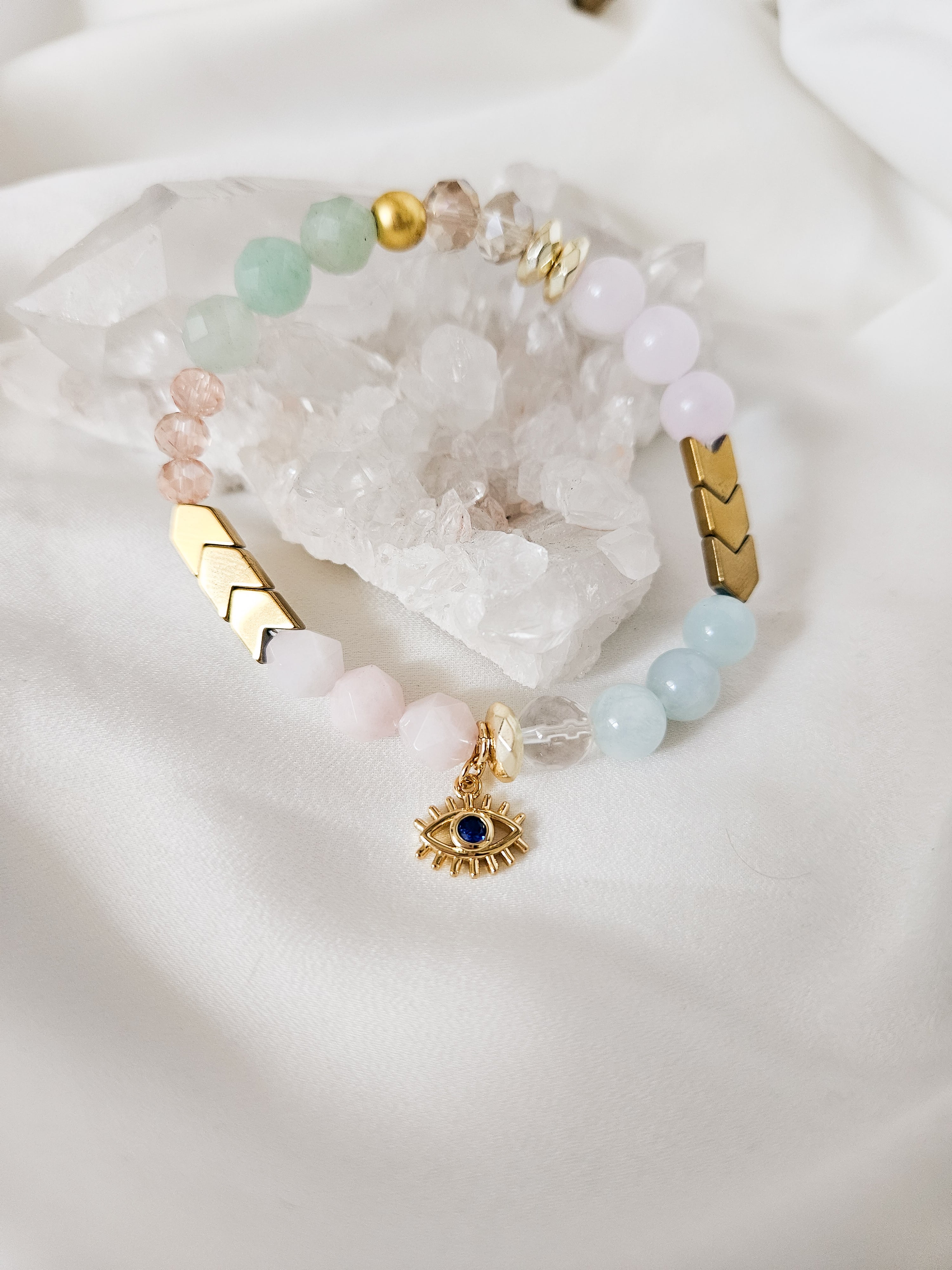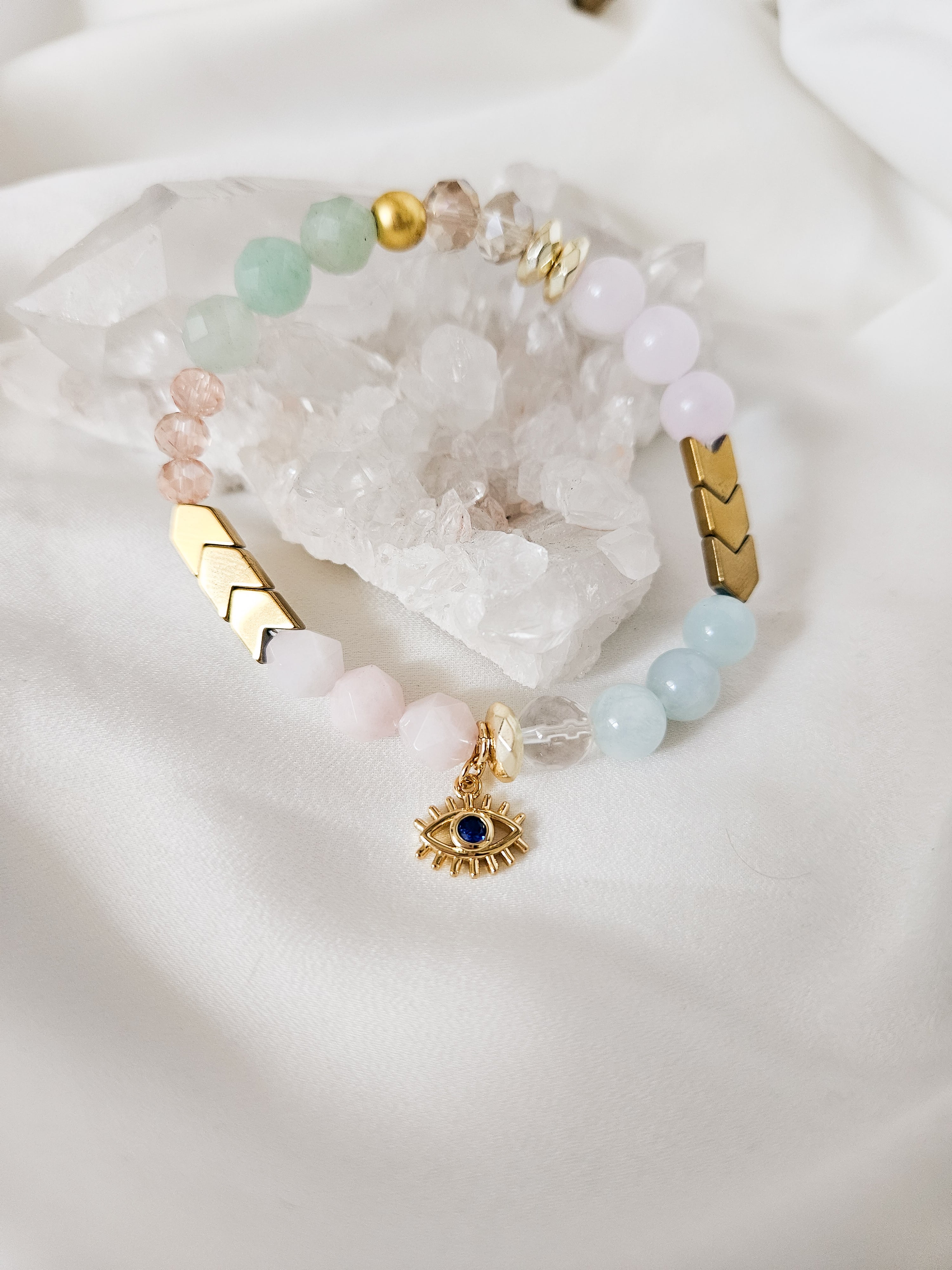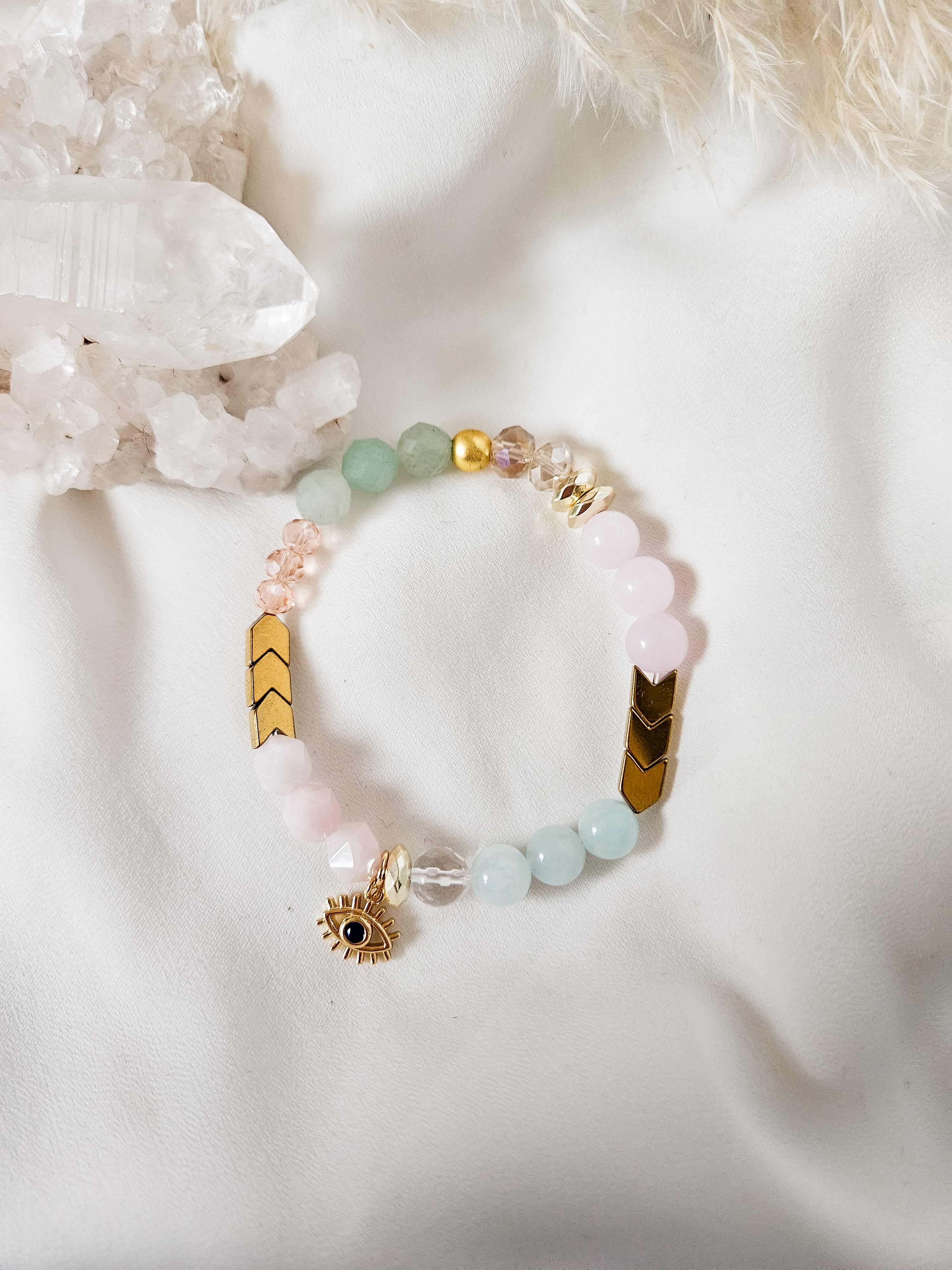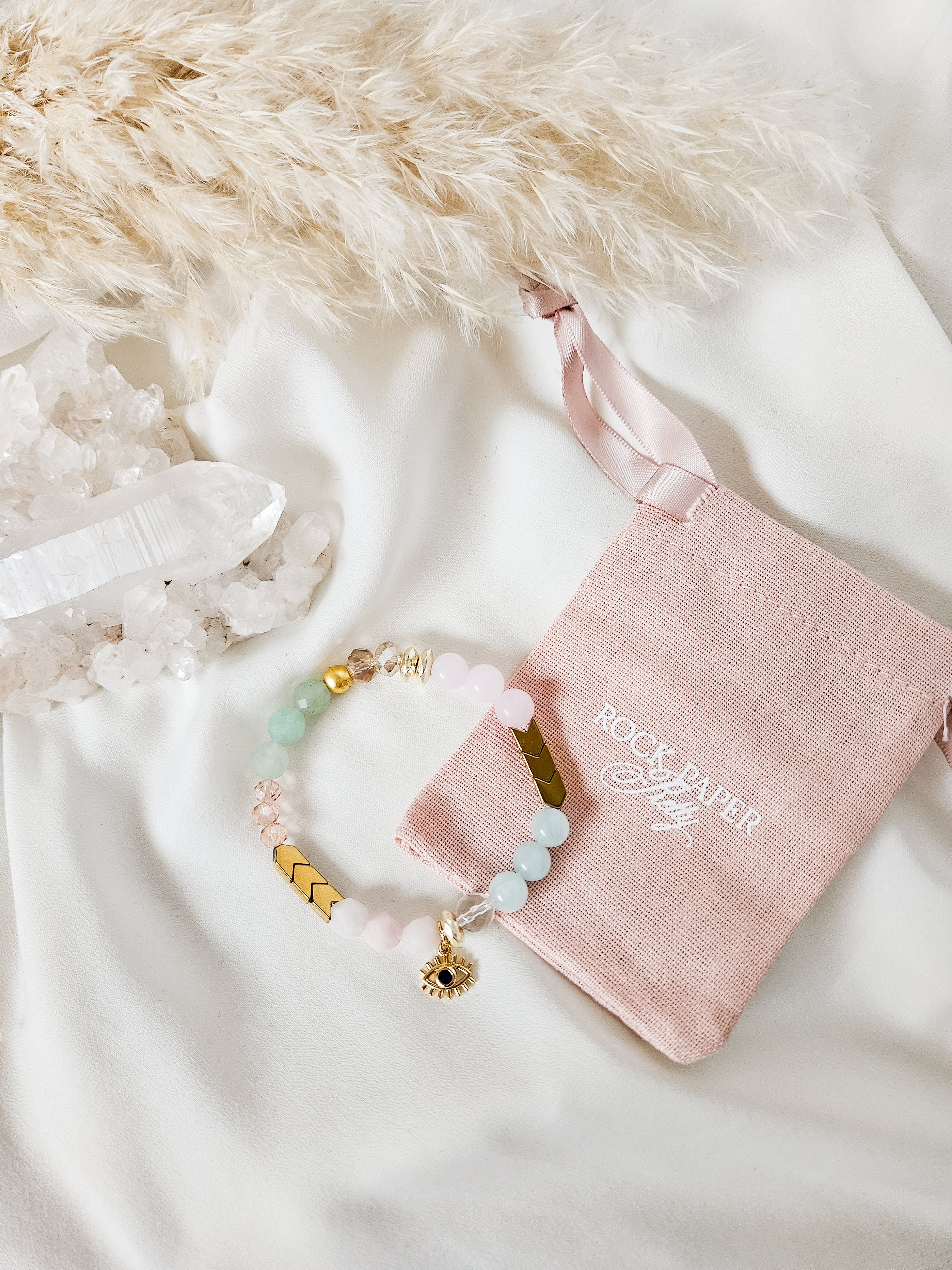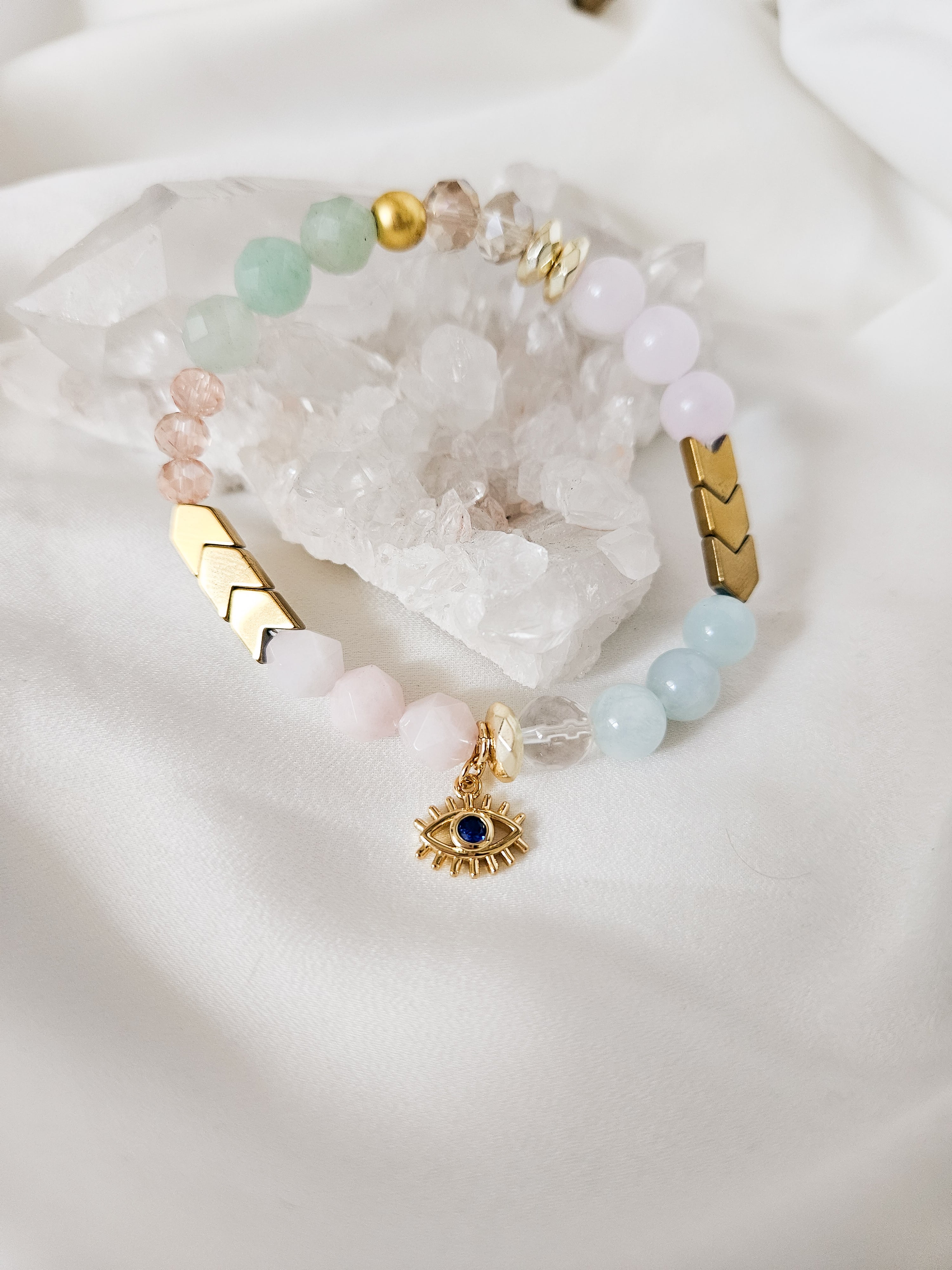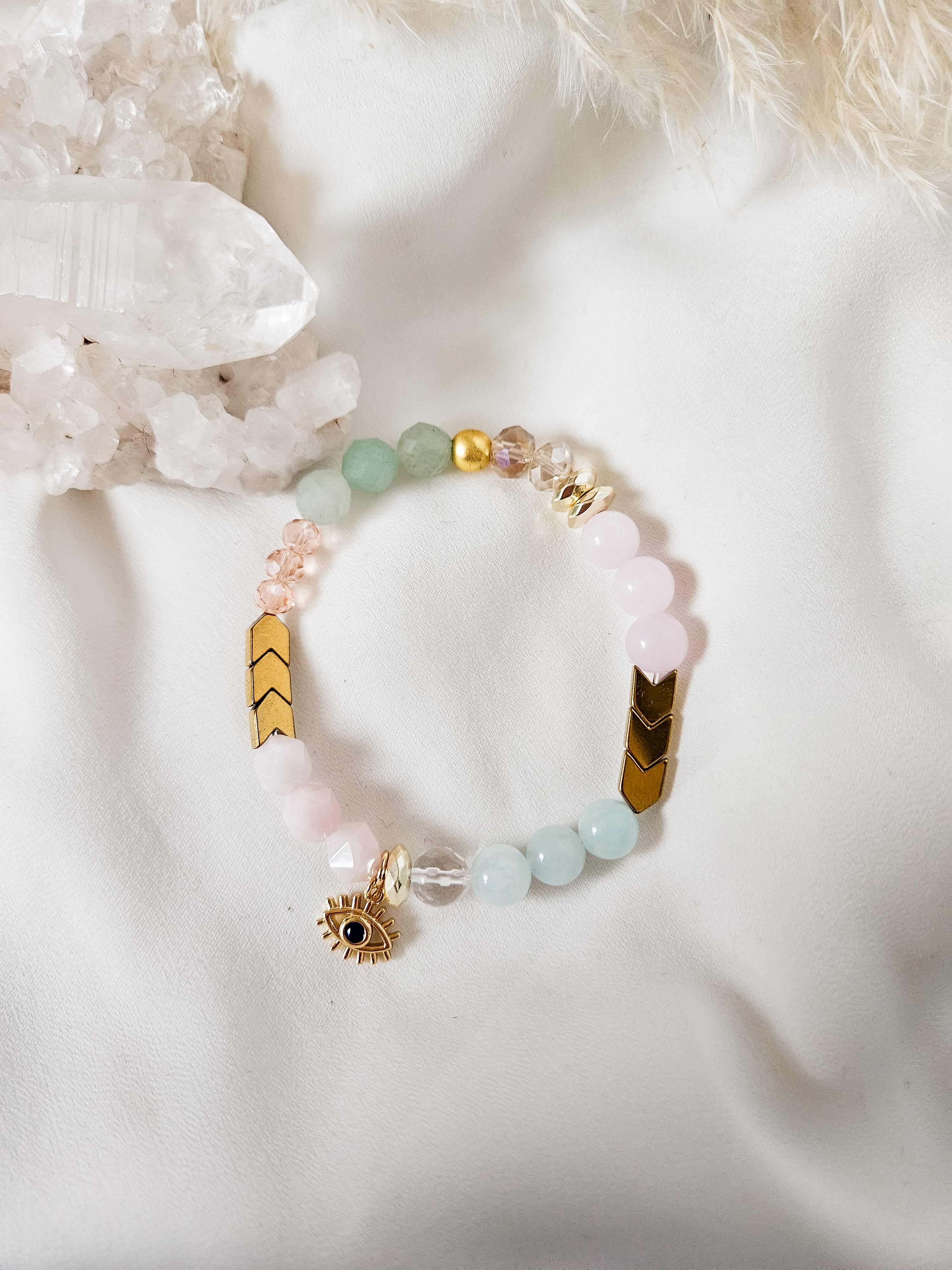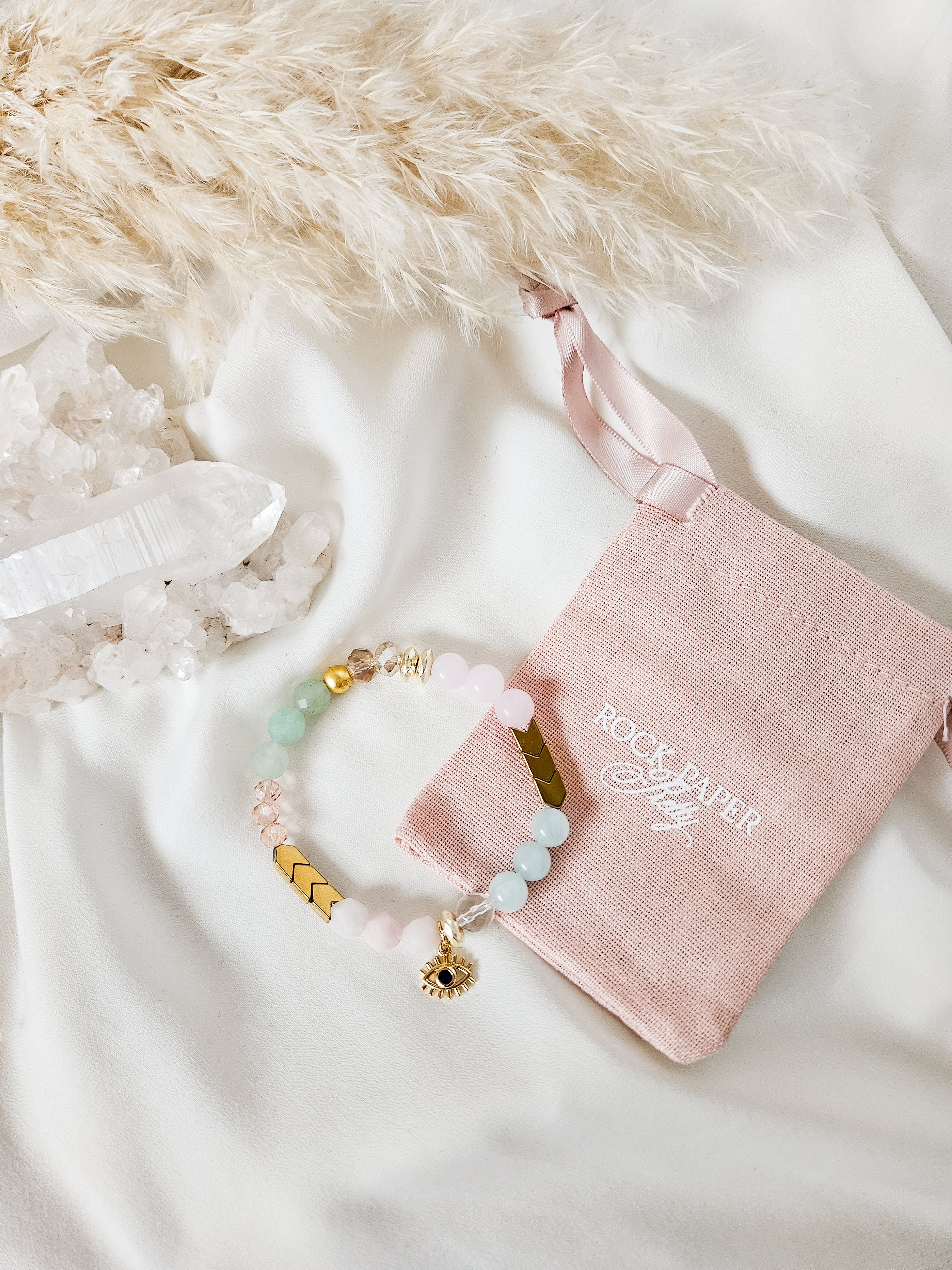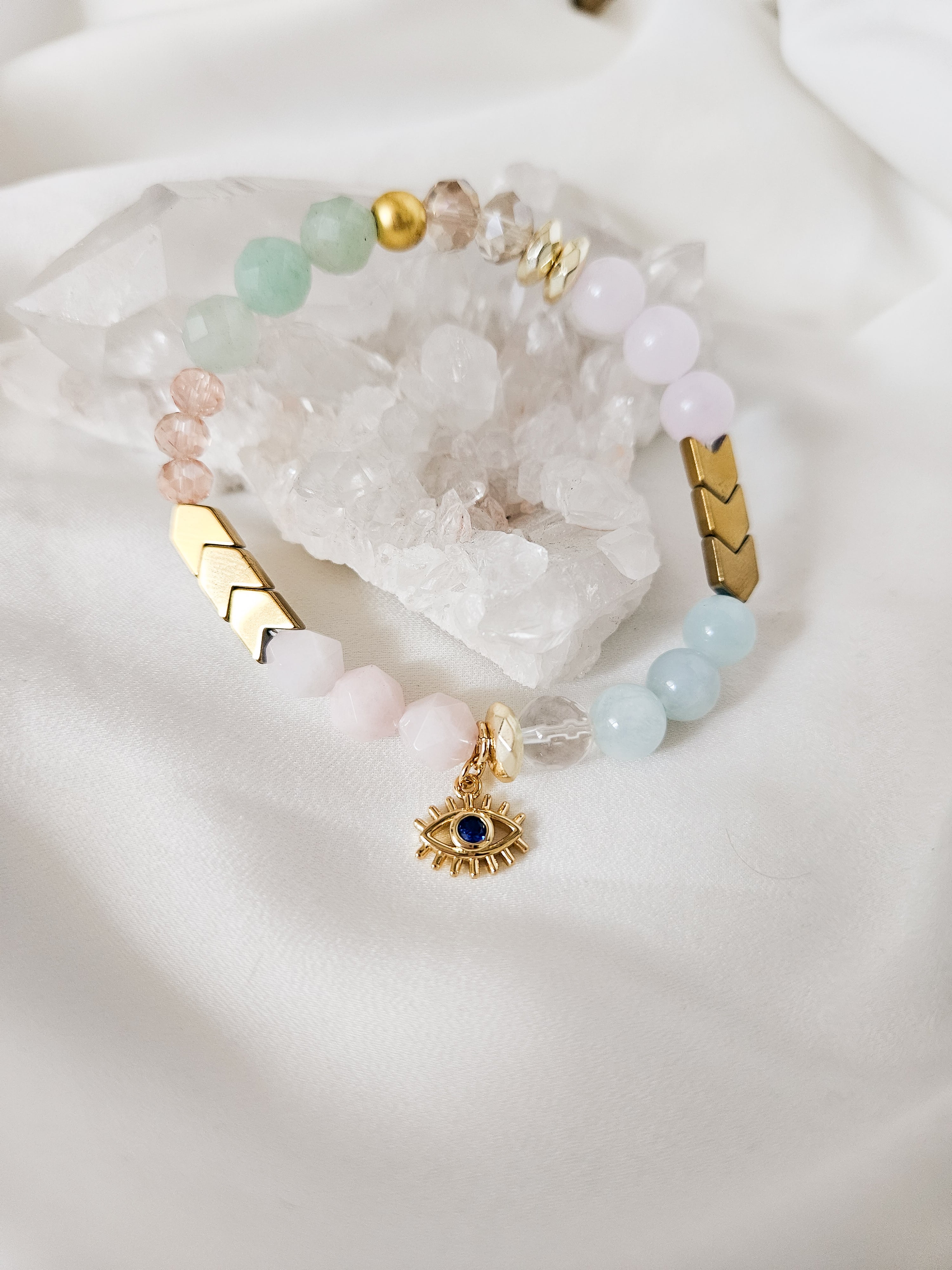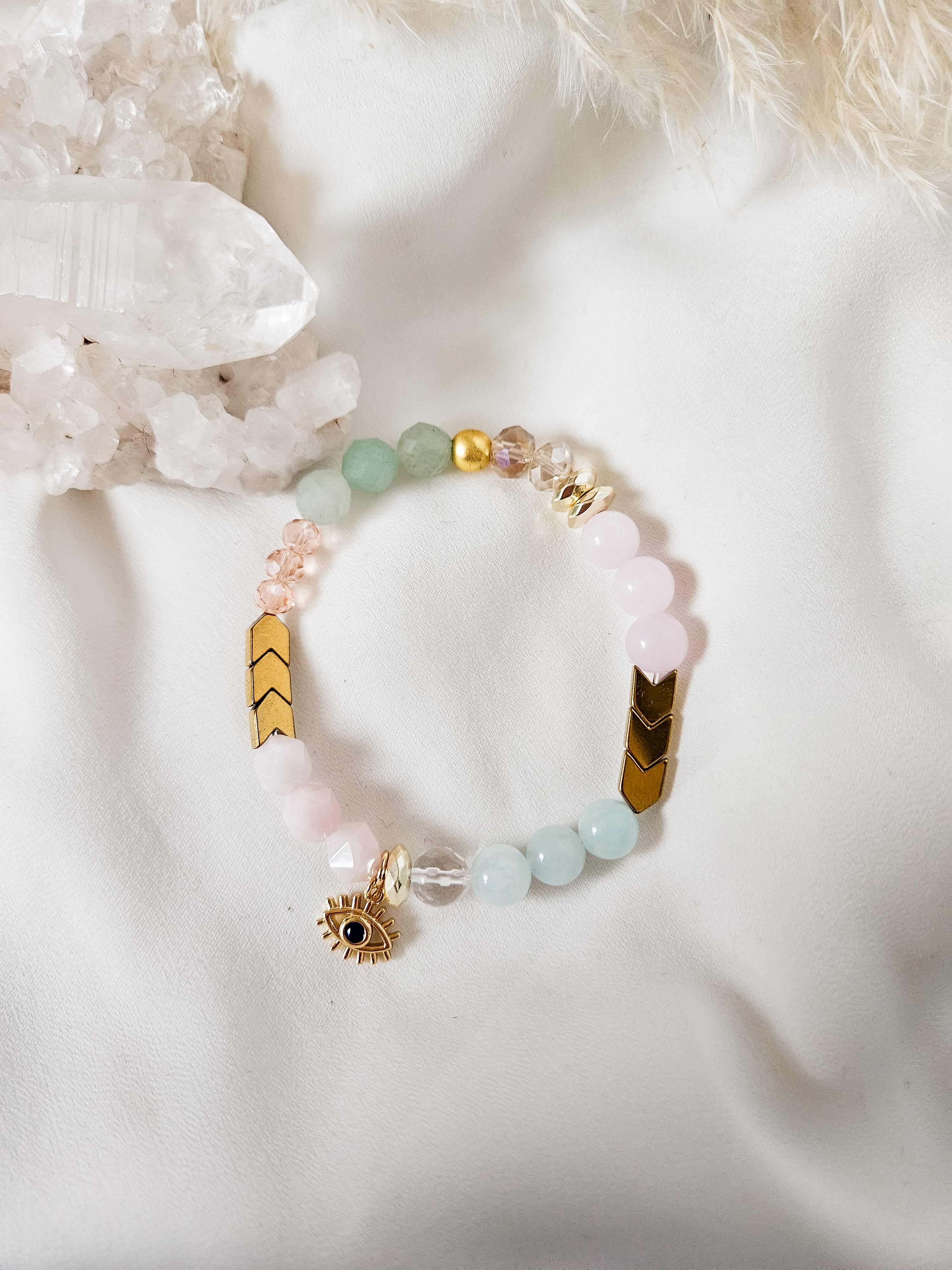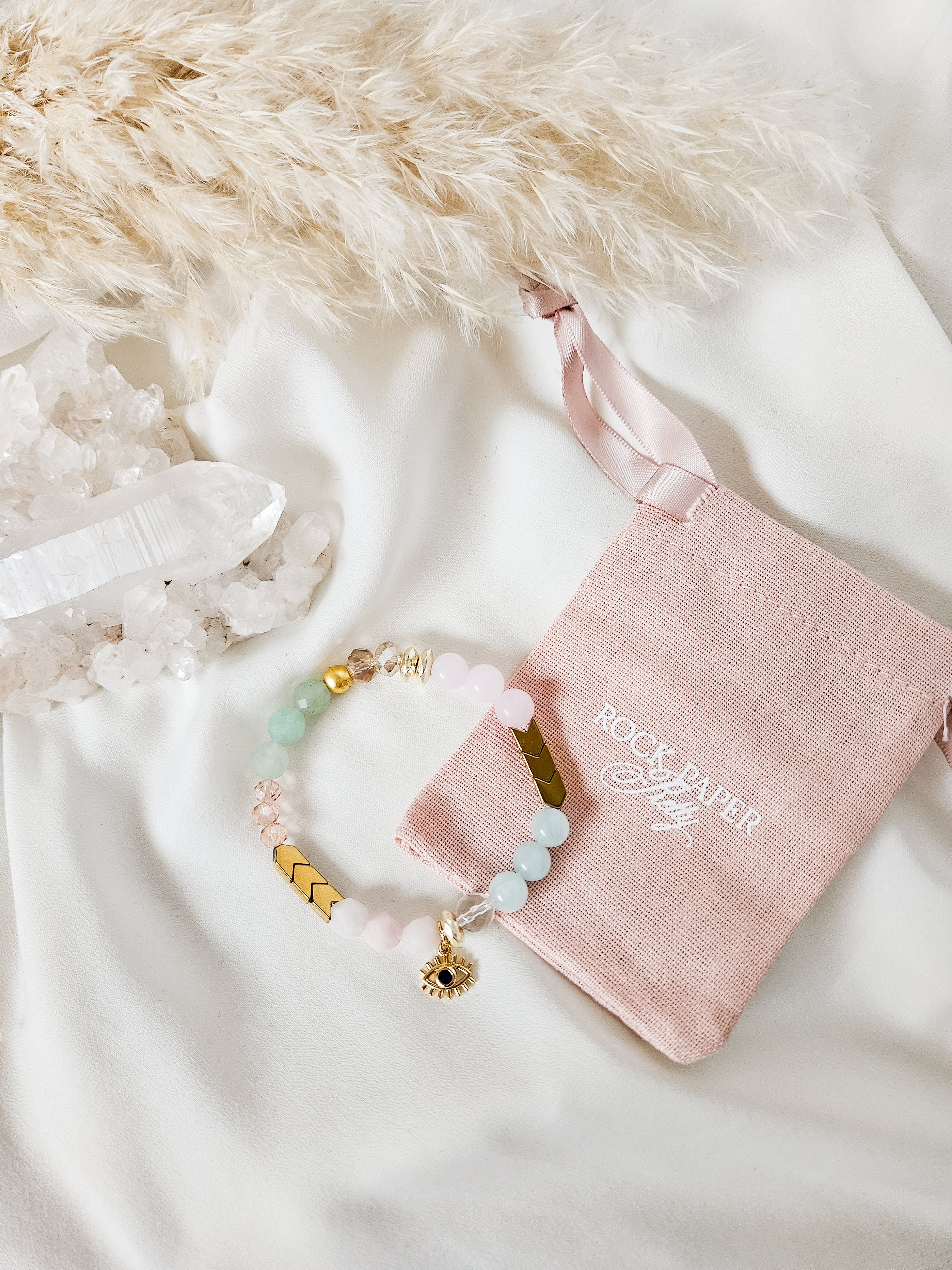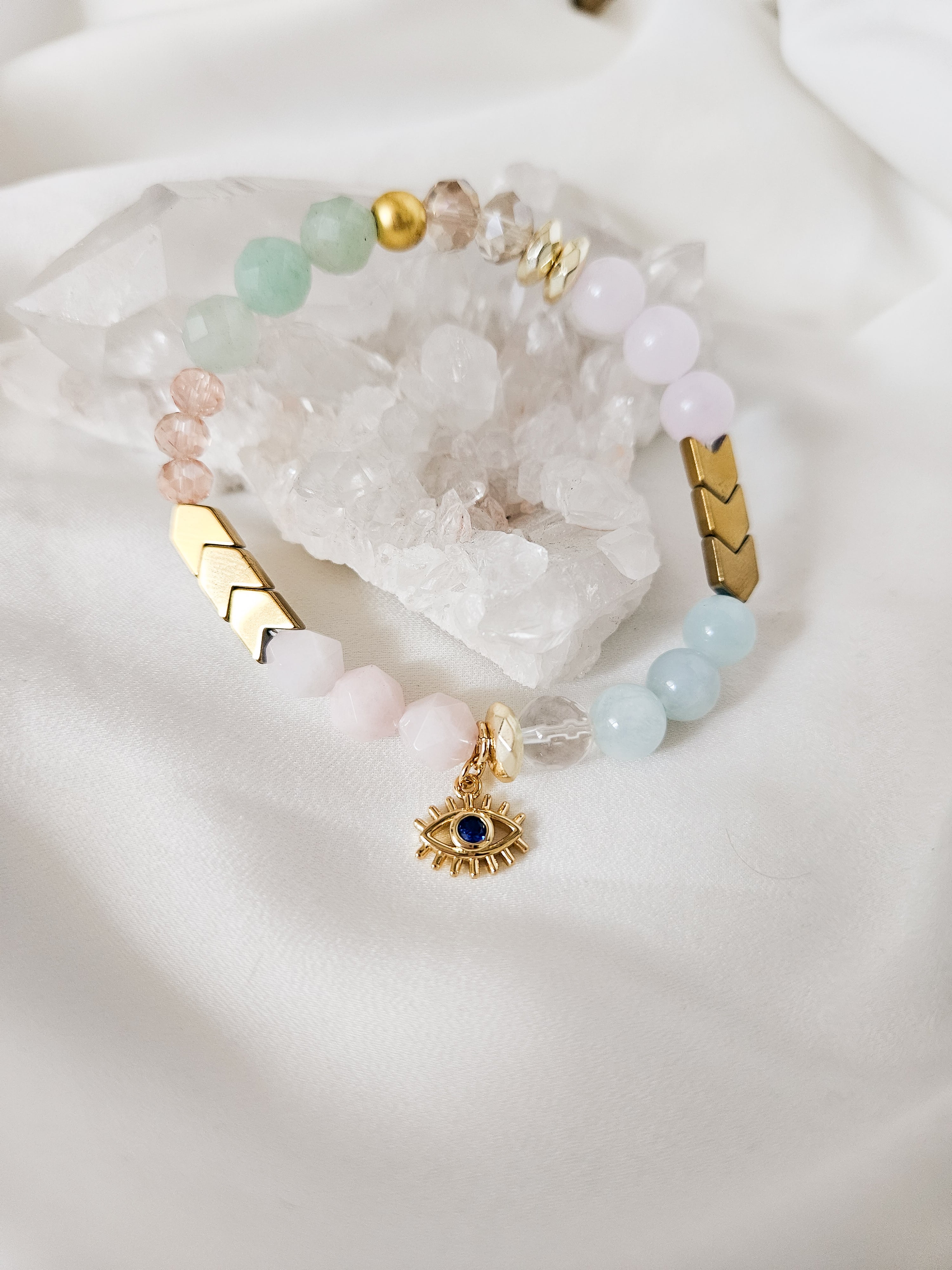 The Aster Bracelet is the perfect combination of luxury and protection. Its soft, pastel gemstones bring an aura of elegance to your look, while the iconic evil eye charm allows you to ward off negative energy, shielding you in even the toughest of times.
Green jade, diamond cut rose quartz, aquamarine, clear quartz, blush glass, champagne glass, gold hematite.
8mm gemstone beads. Stretch bracelet. 
Made to order.