FREE Express shipping in Canada on orders over $150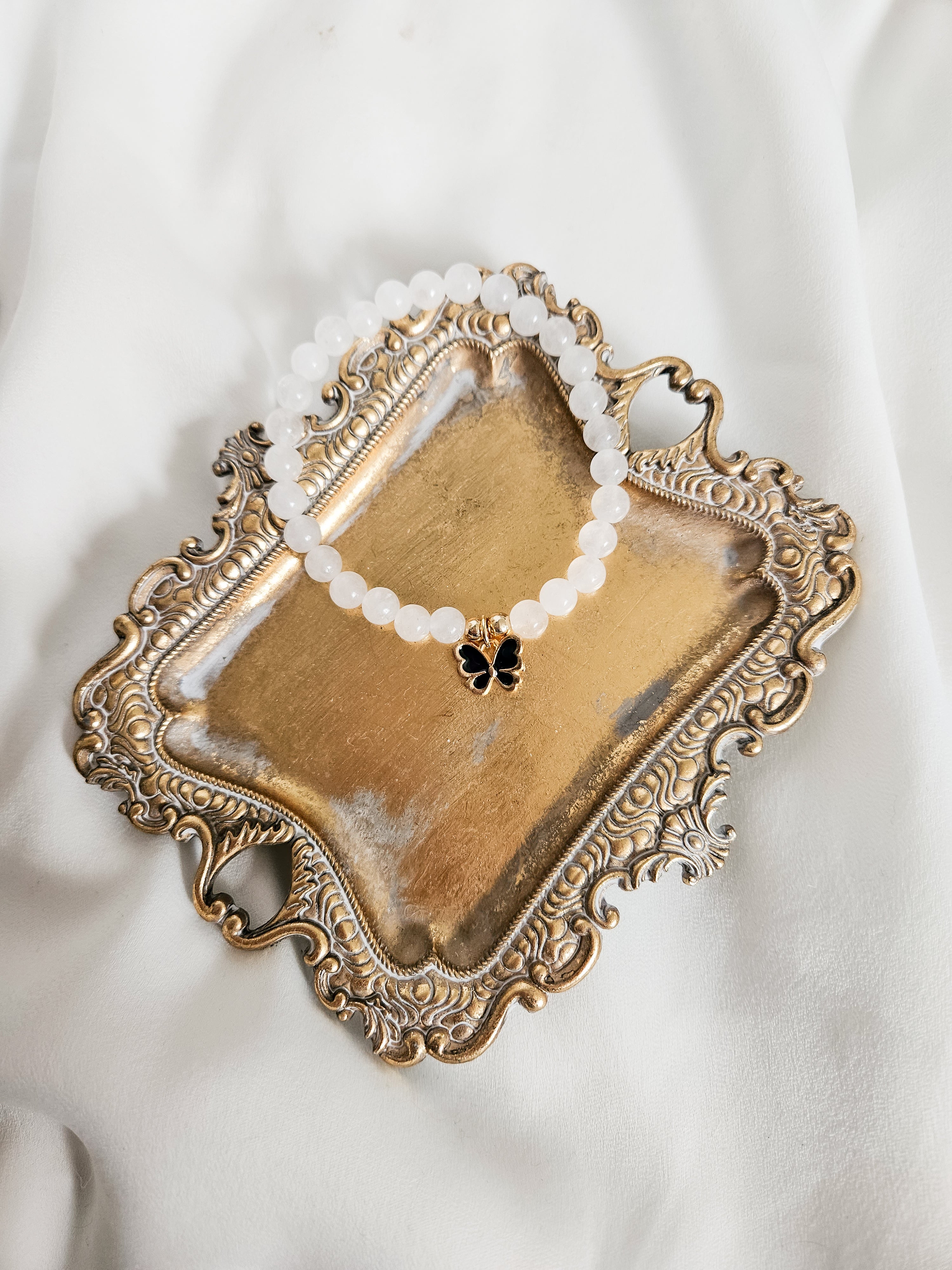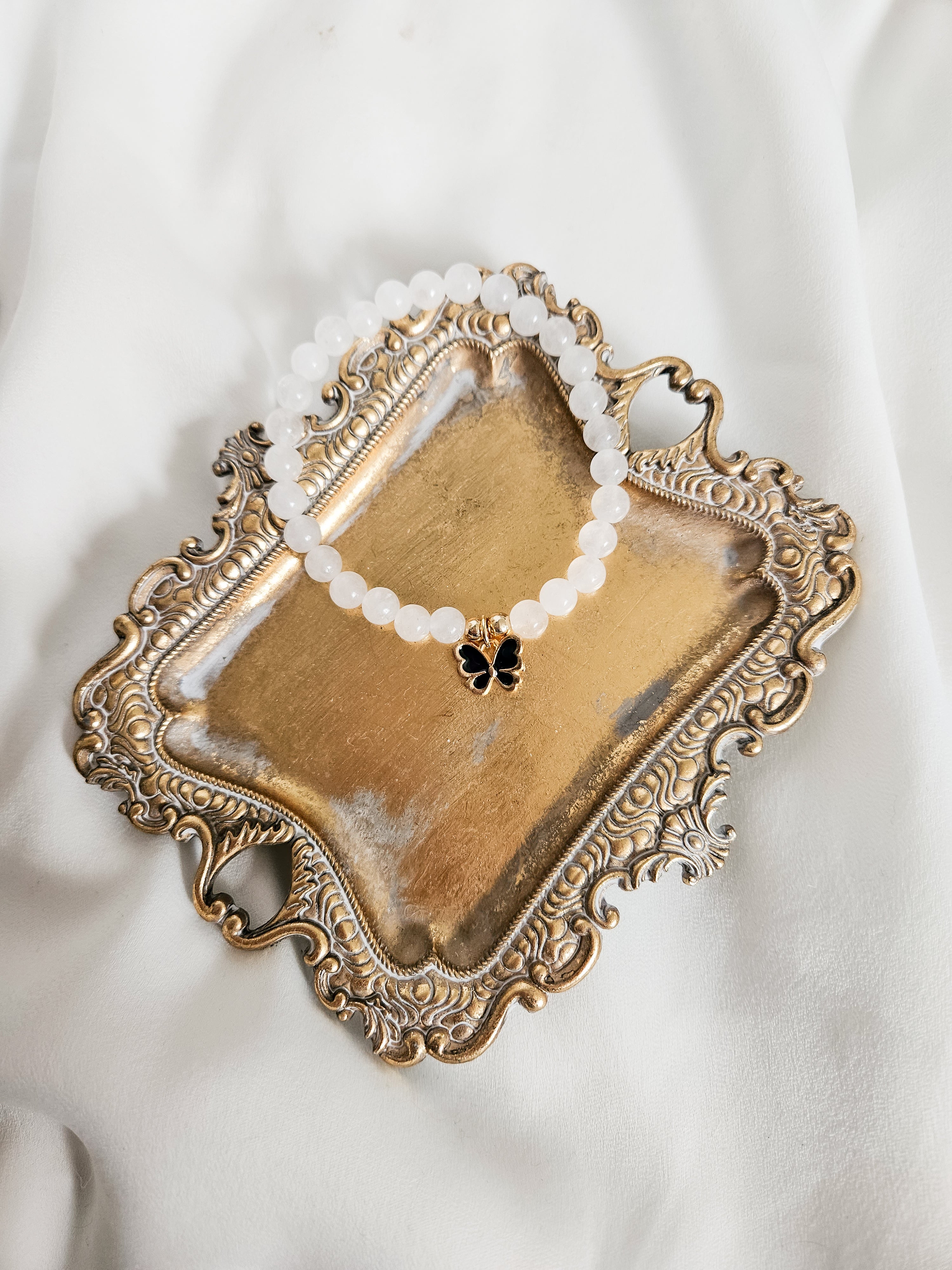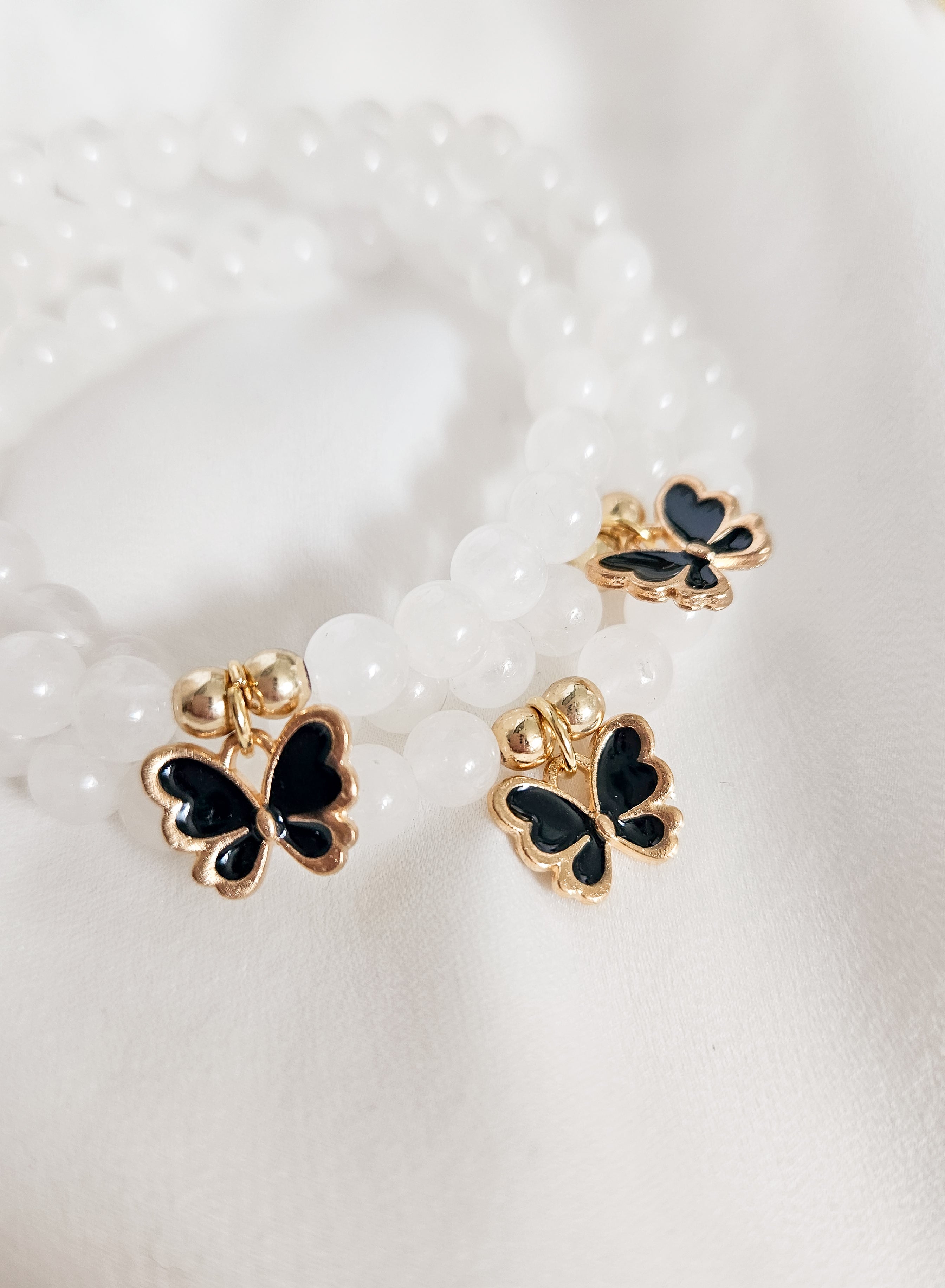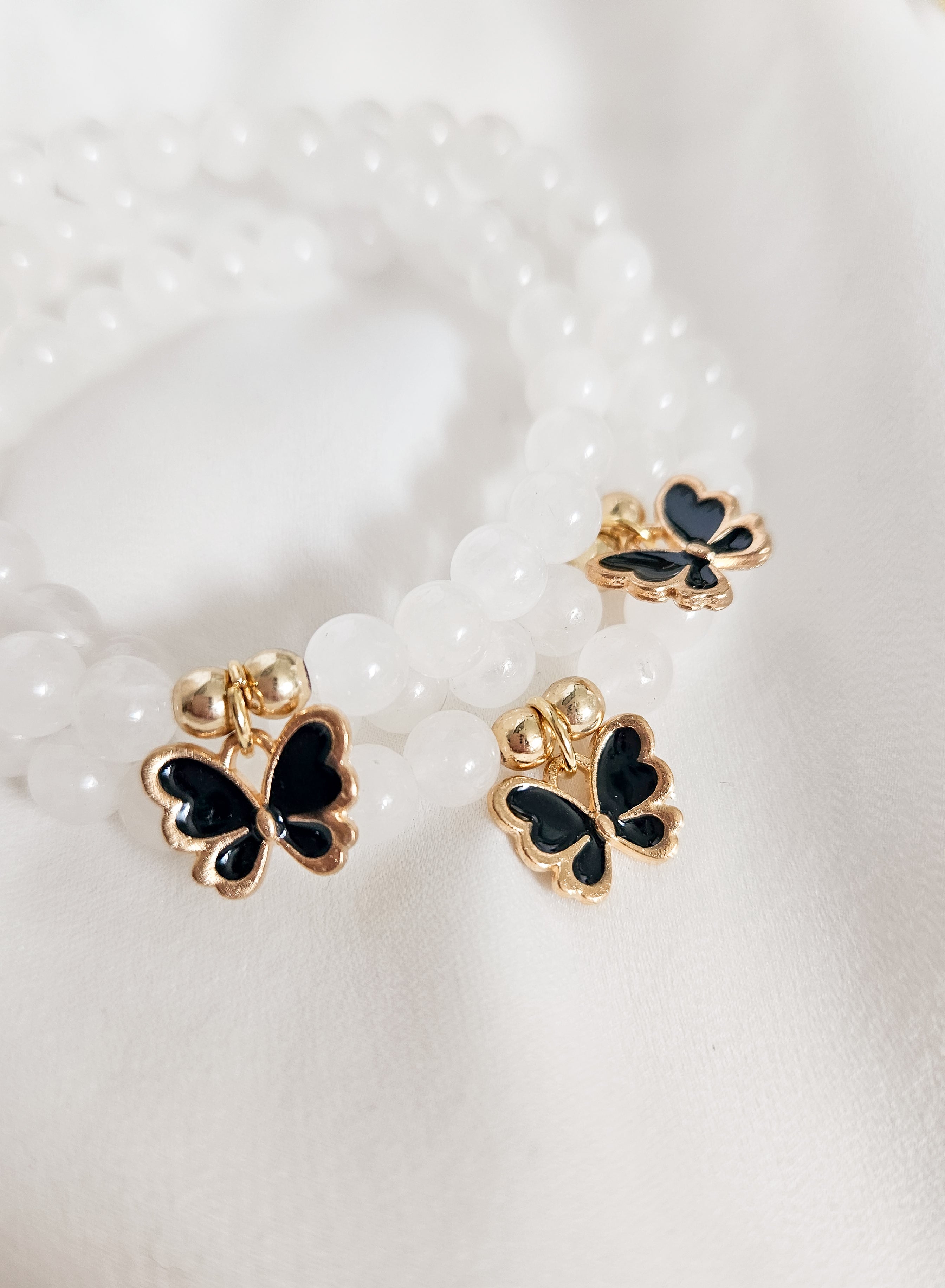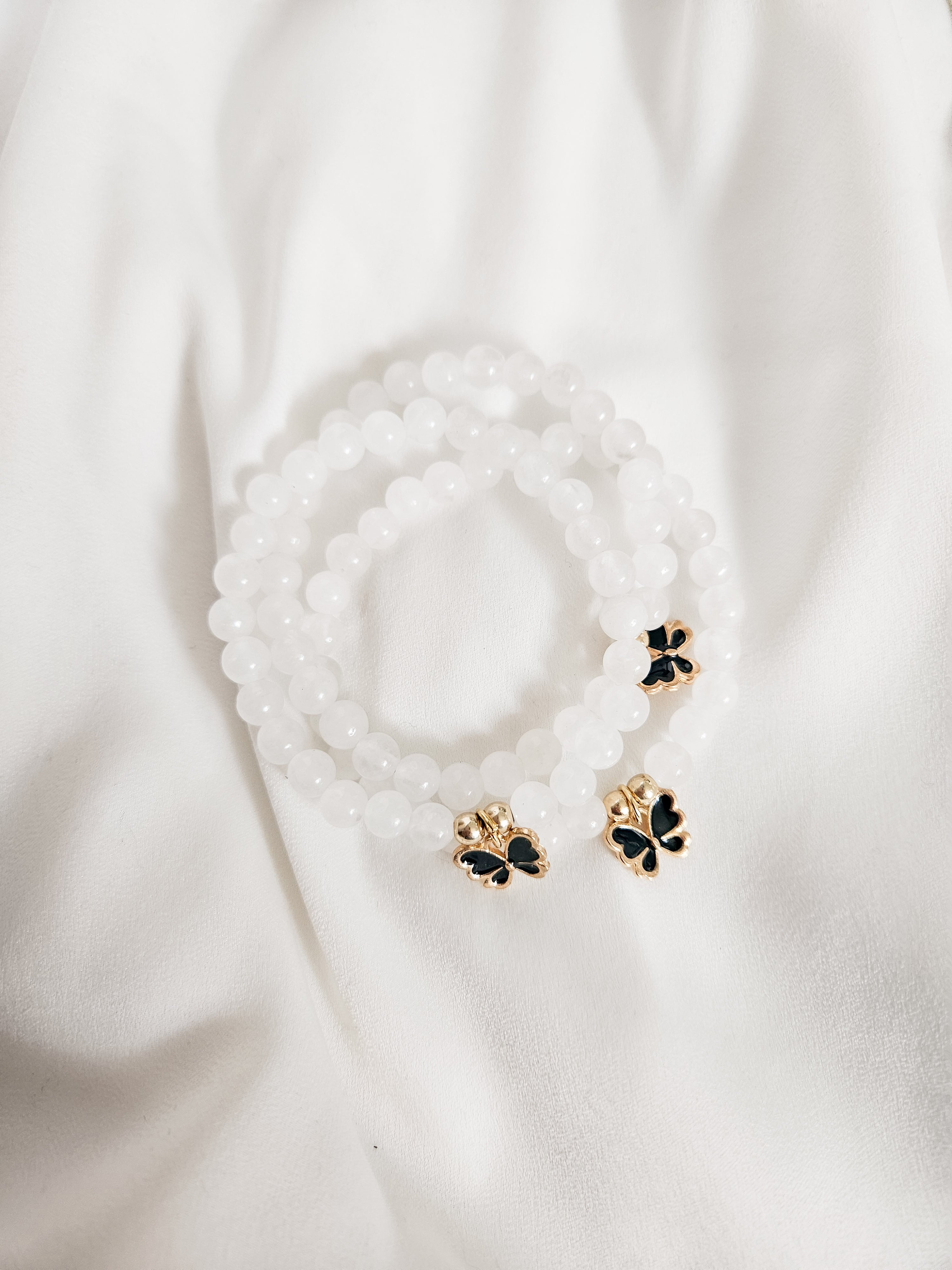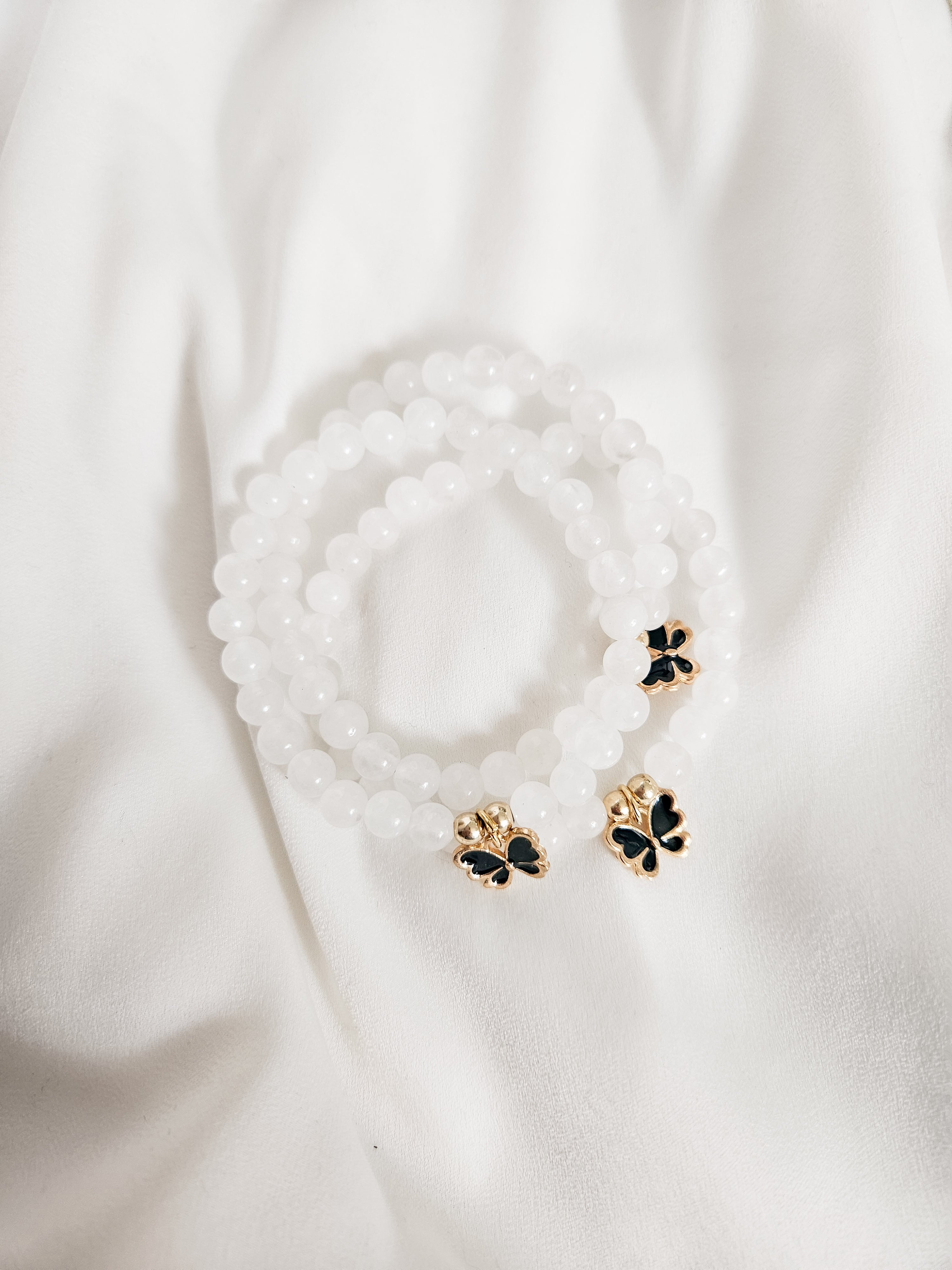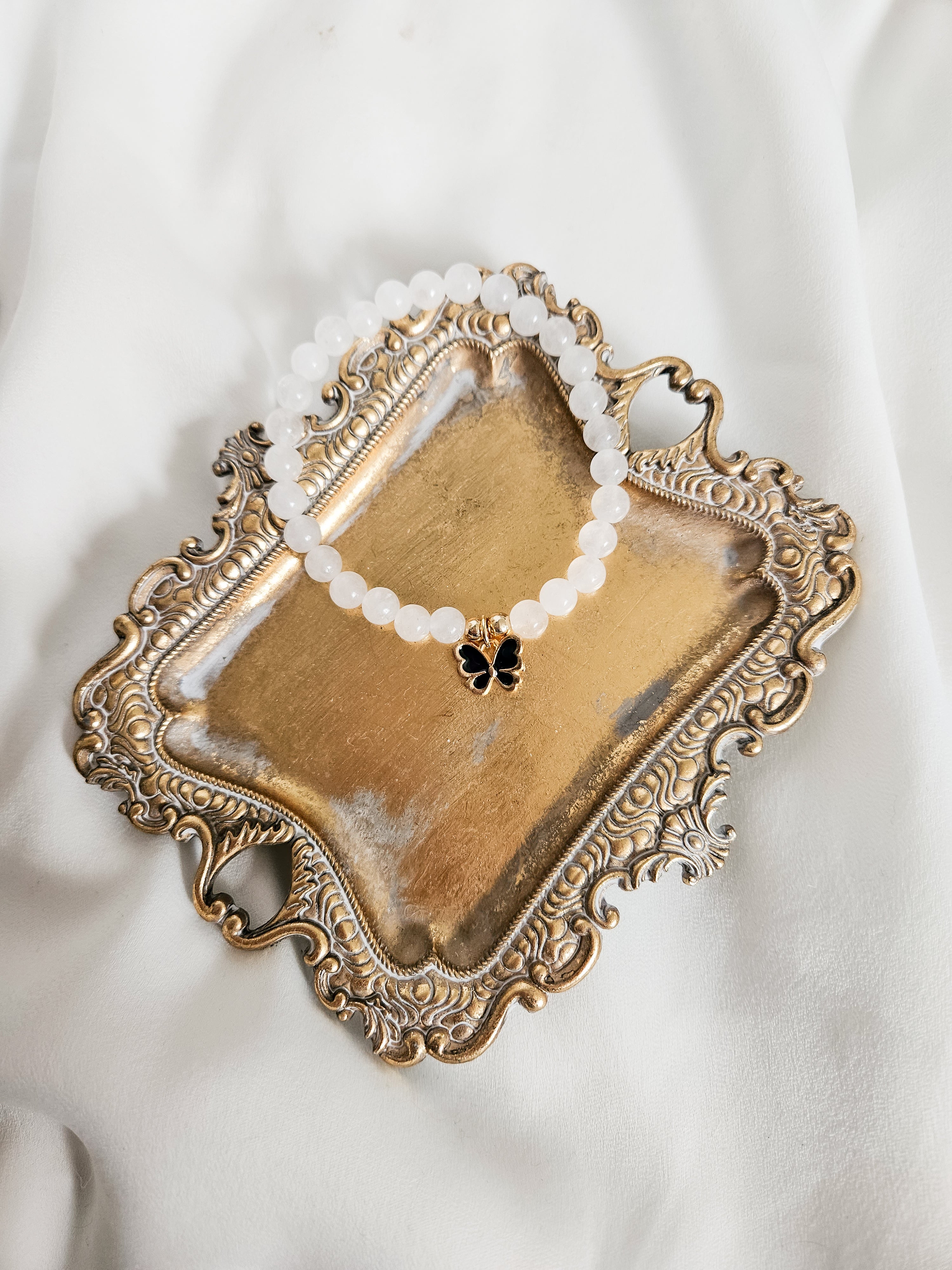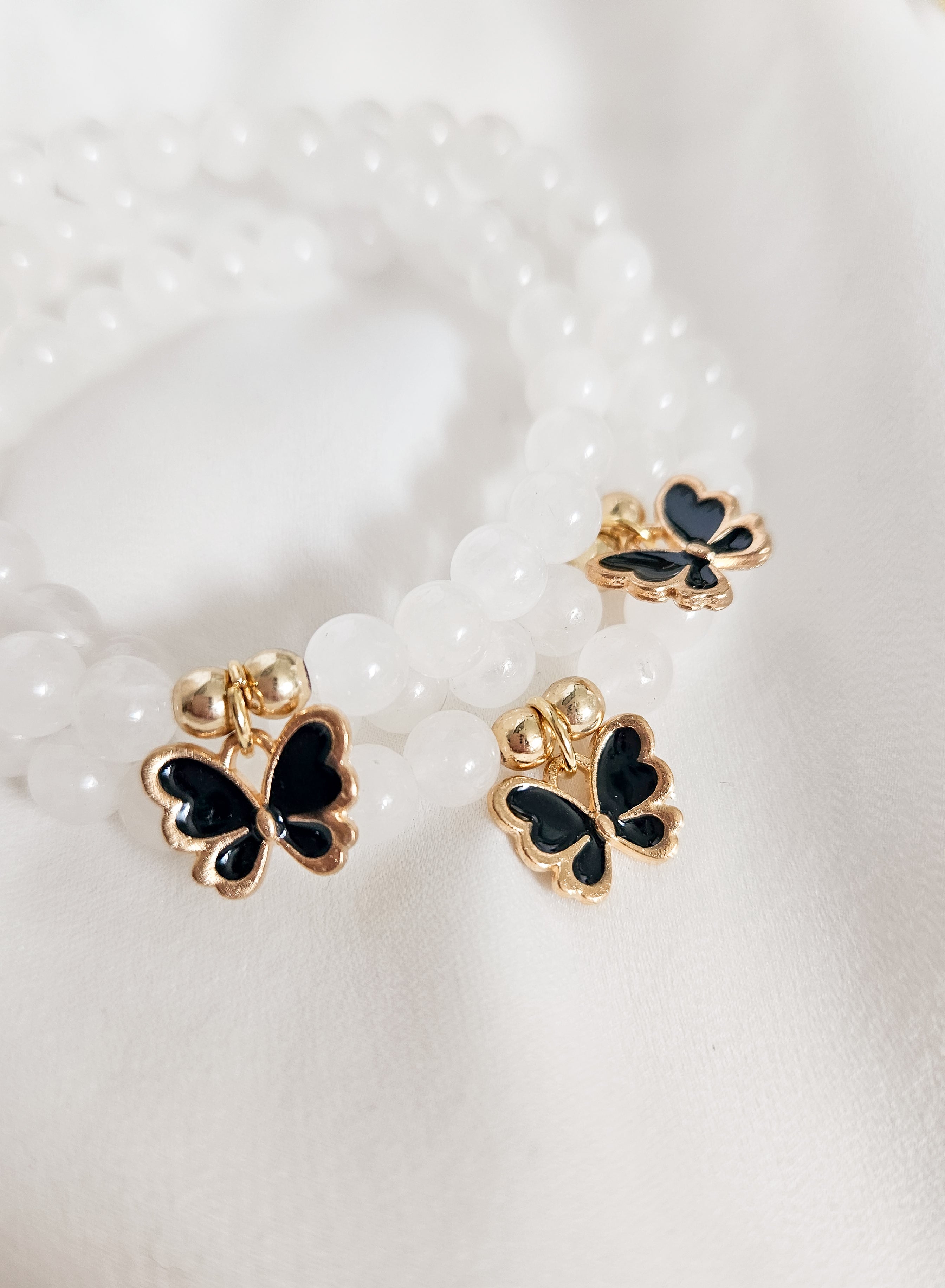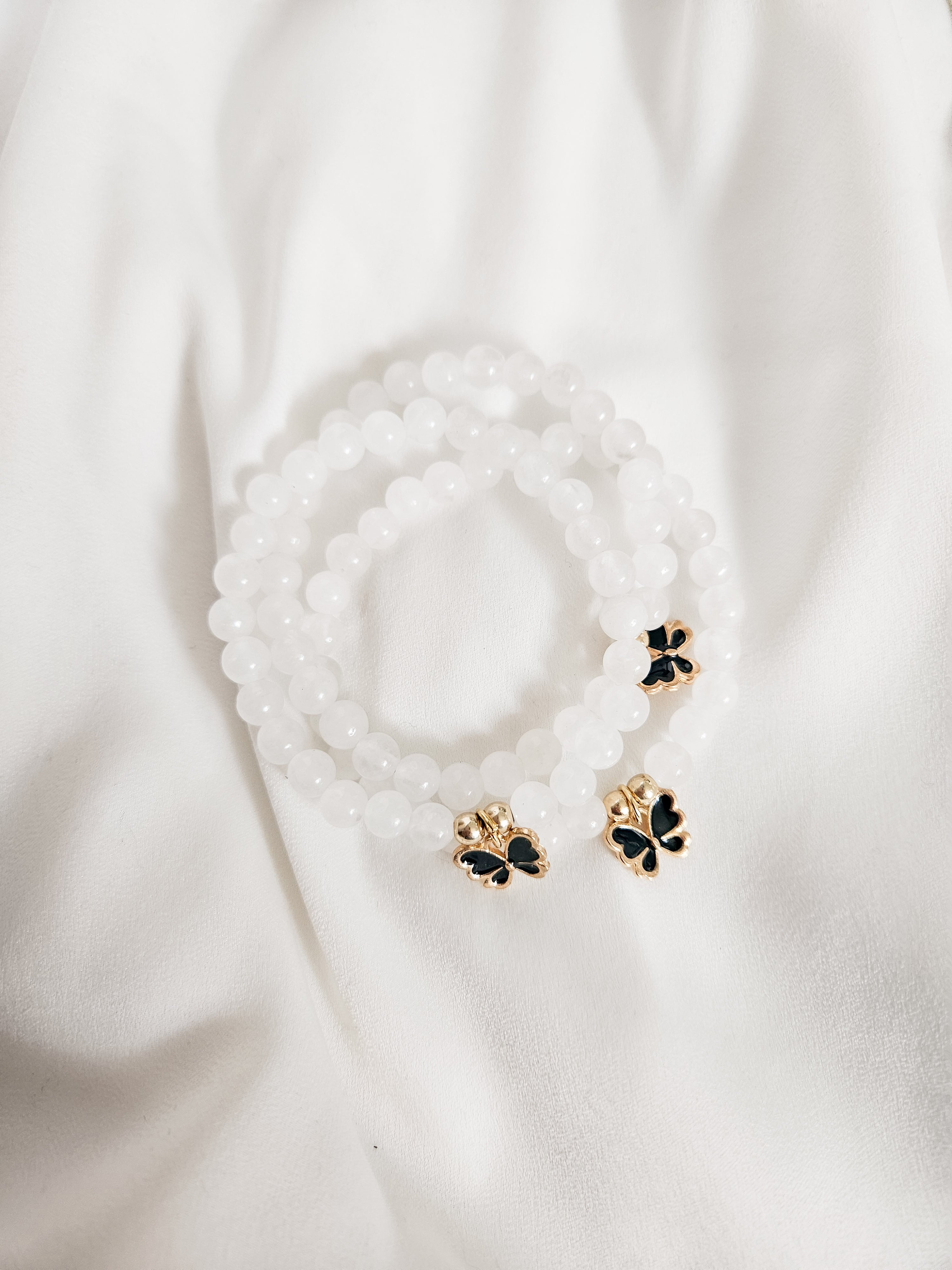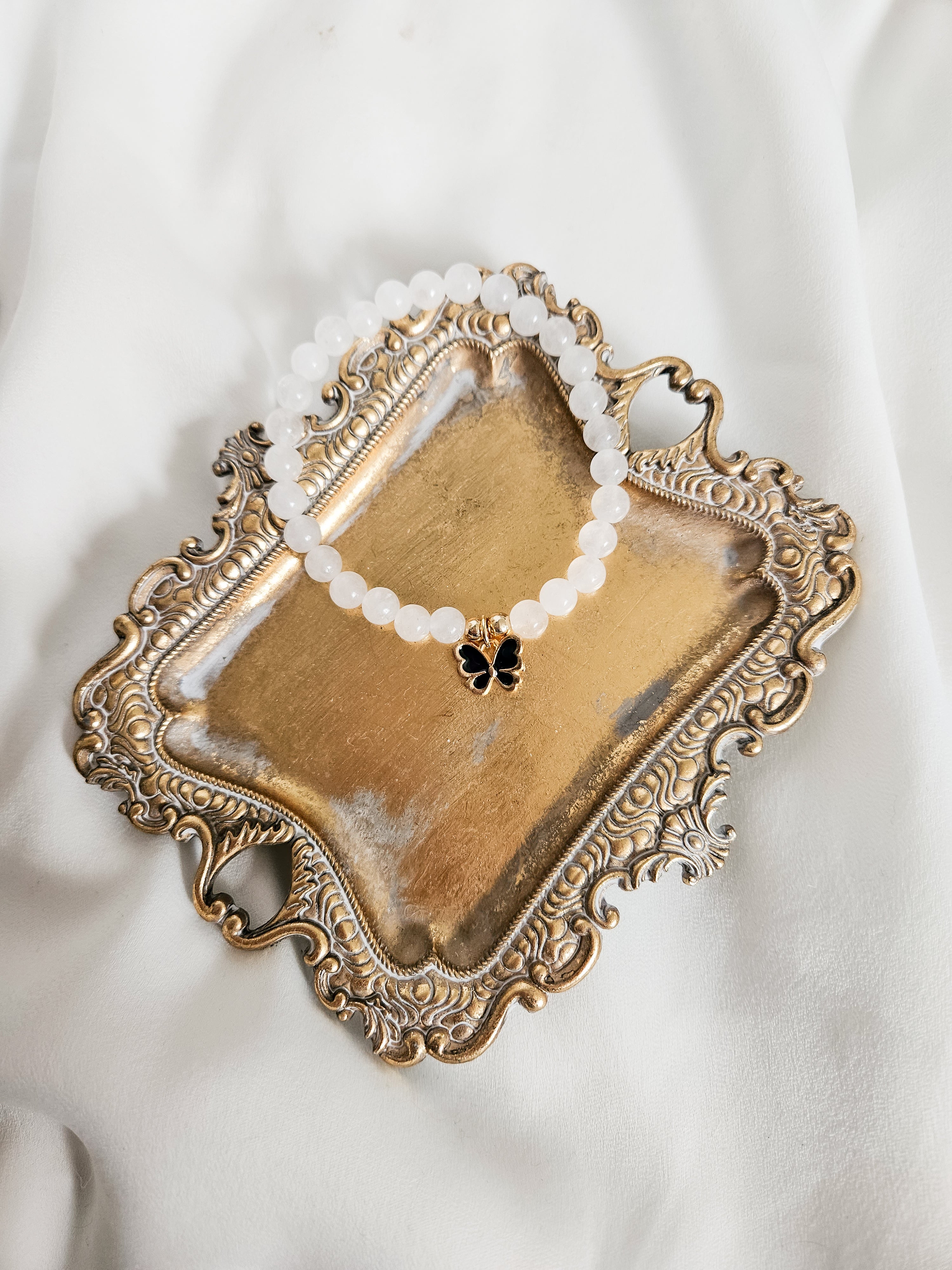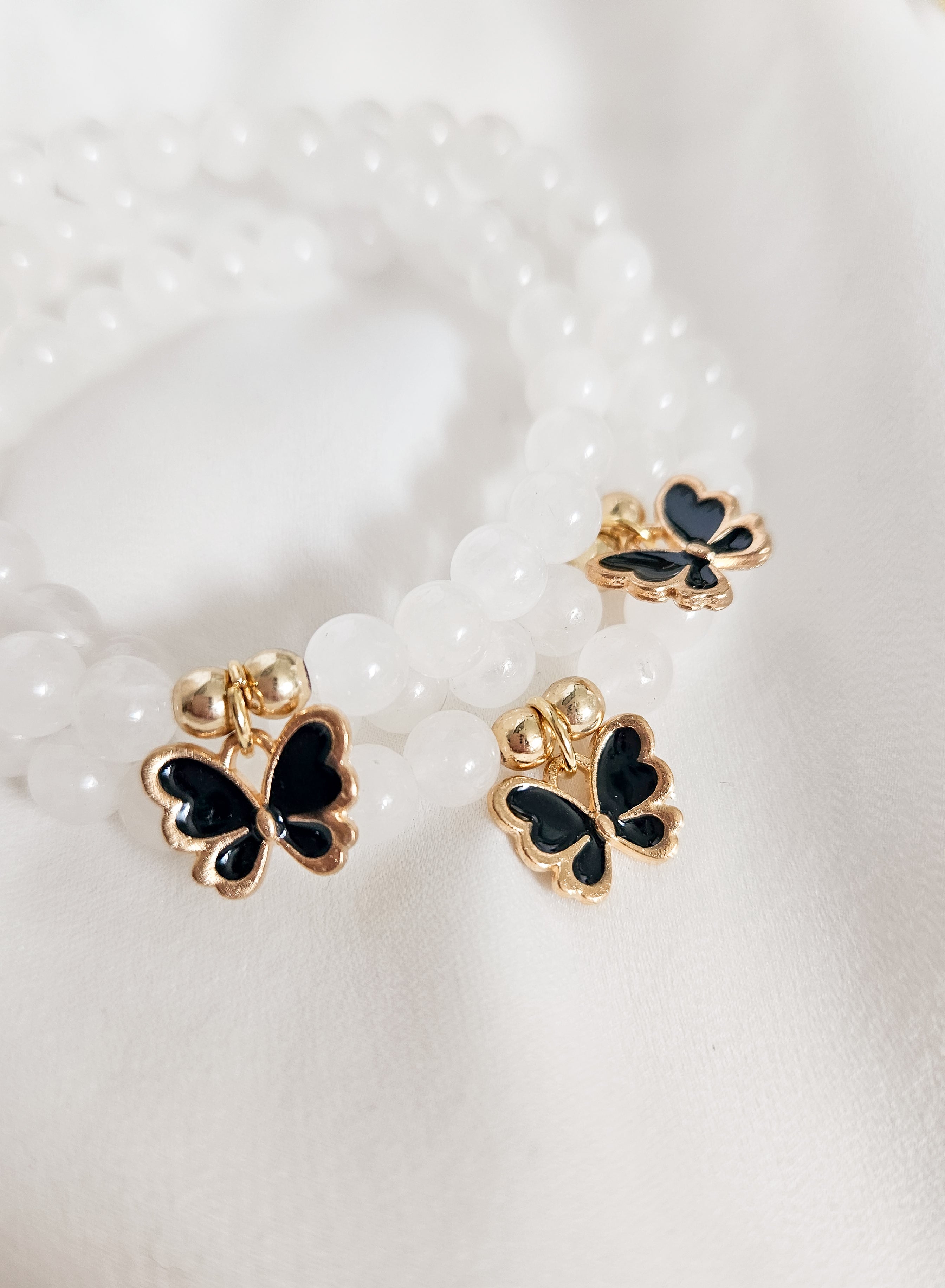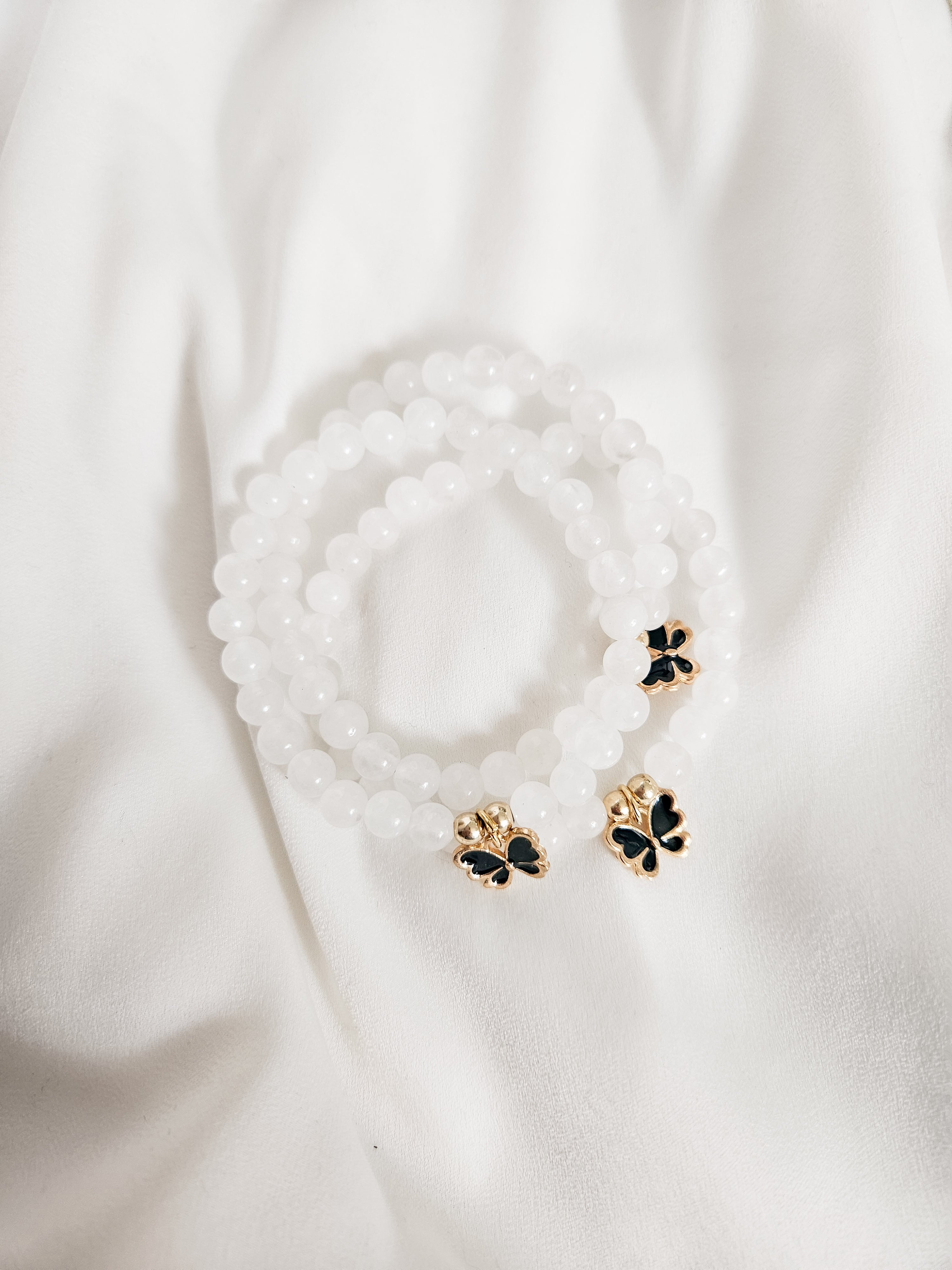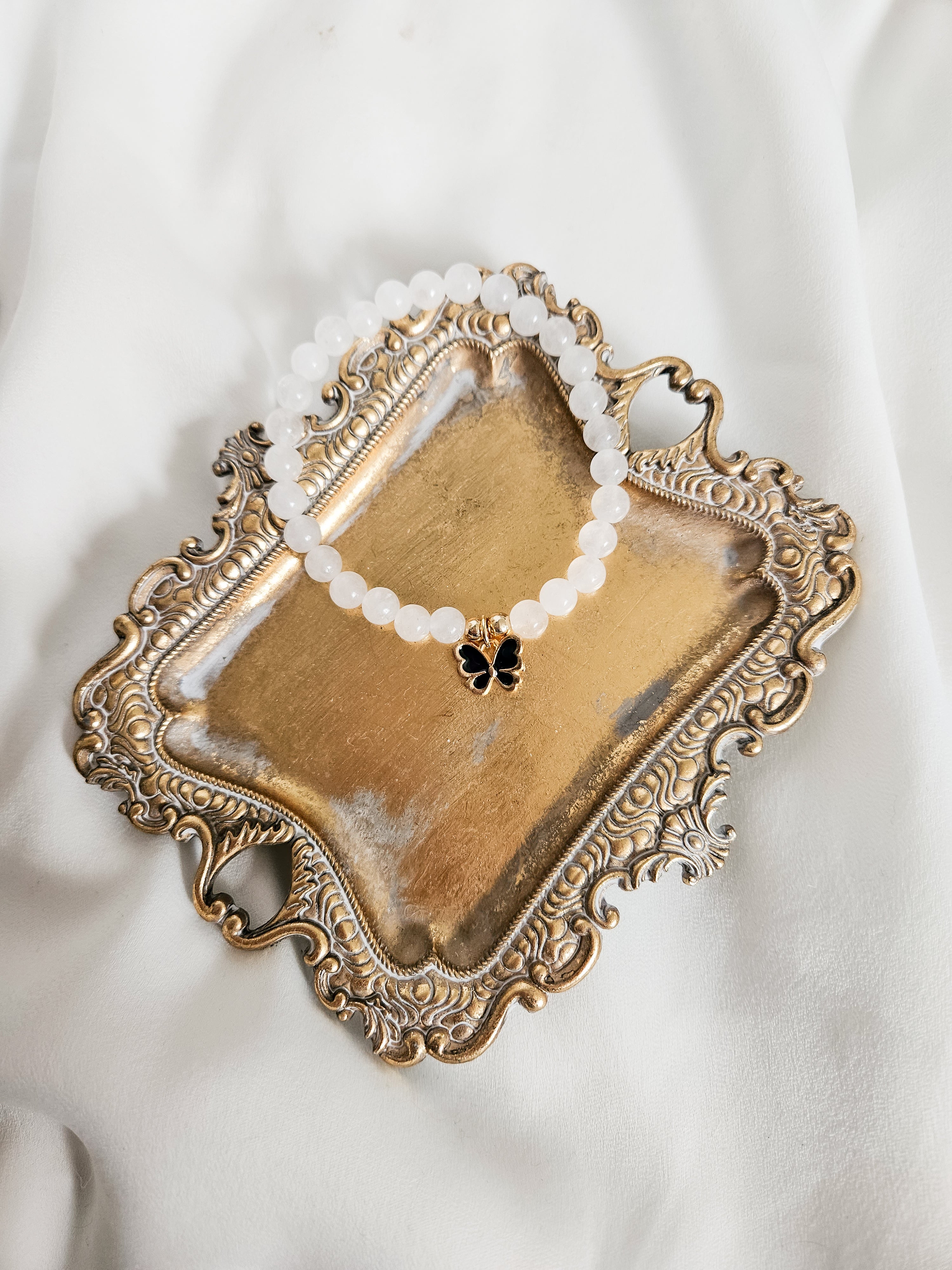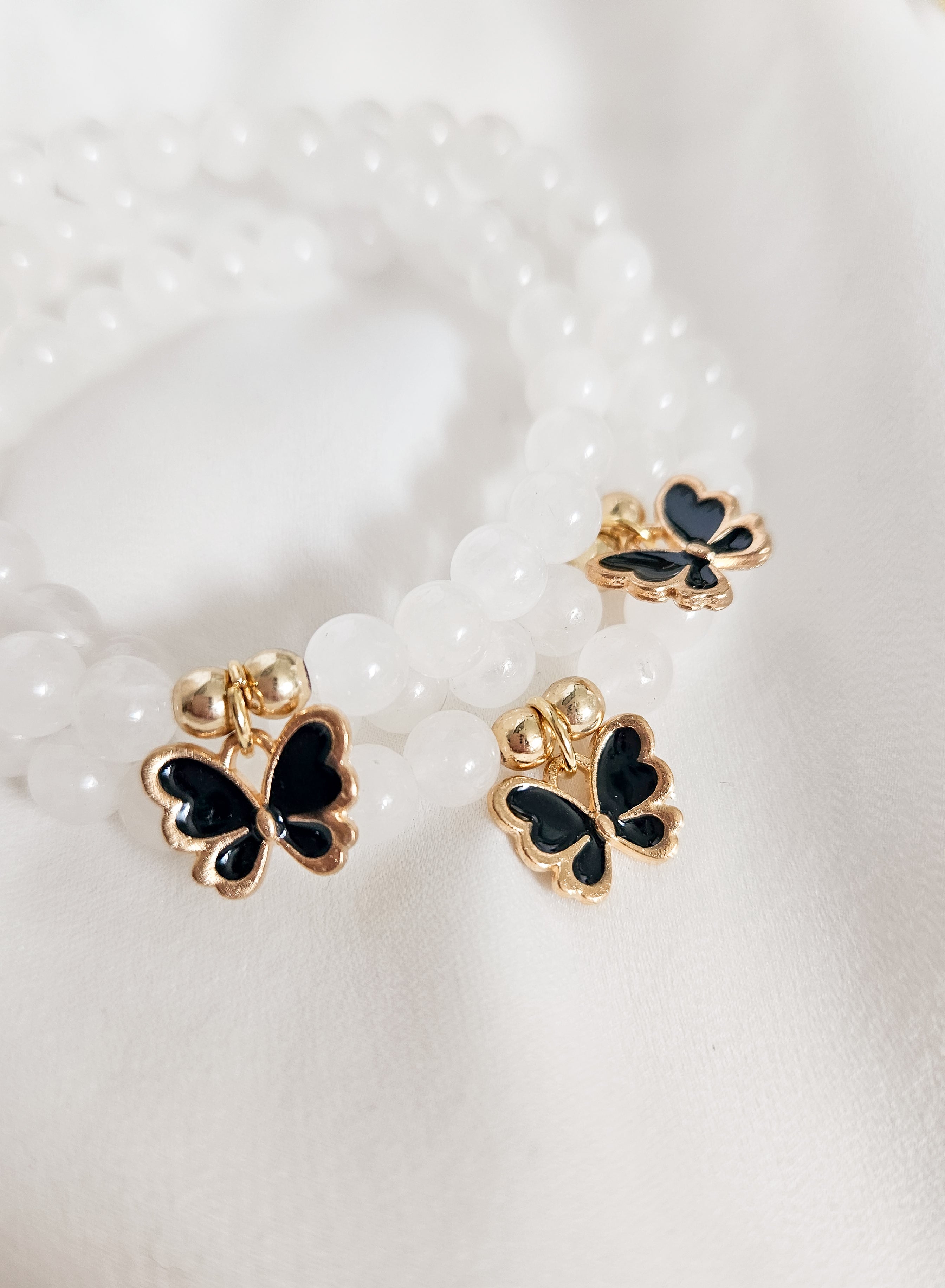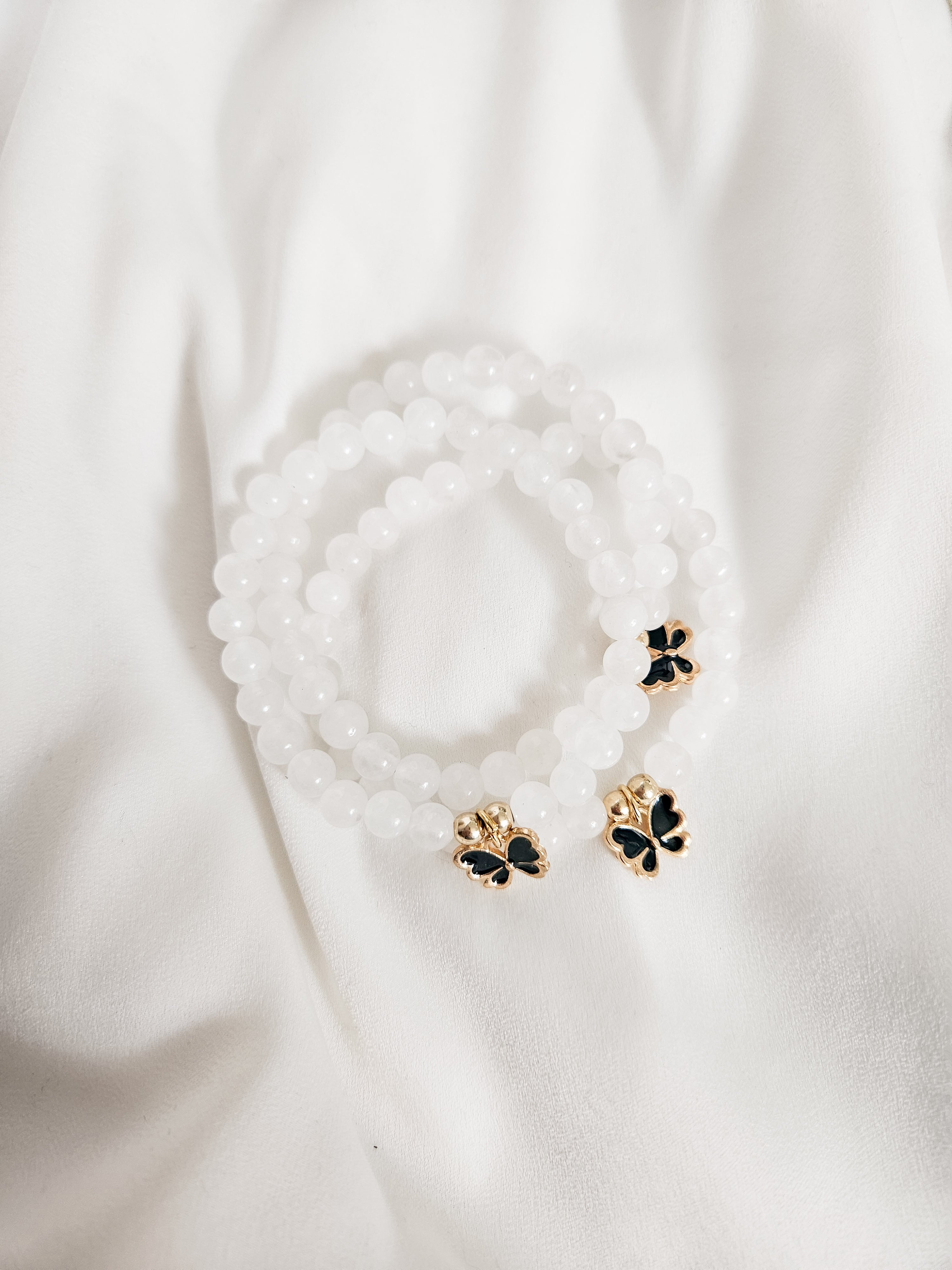 A masterful combination of contemporary charm and classic elegance, the Papillon Bracelet exudes timeless beauty. Handcrafted from 6mm white jade gemstones and a smooth black enamel butterfly charm, this stretch bracelet is the ultimate whimsical accent piece for any look.
6mm white jade. Gold hematite. Stretch bracelet.
Made to order.