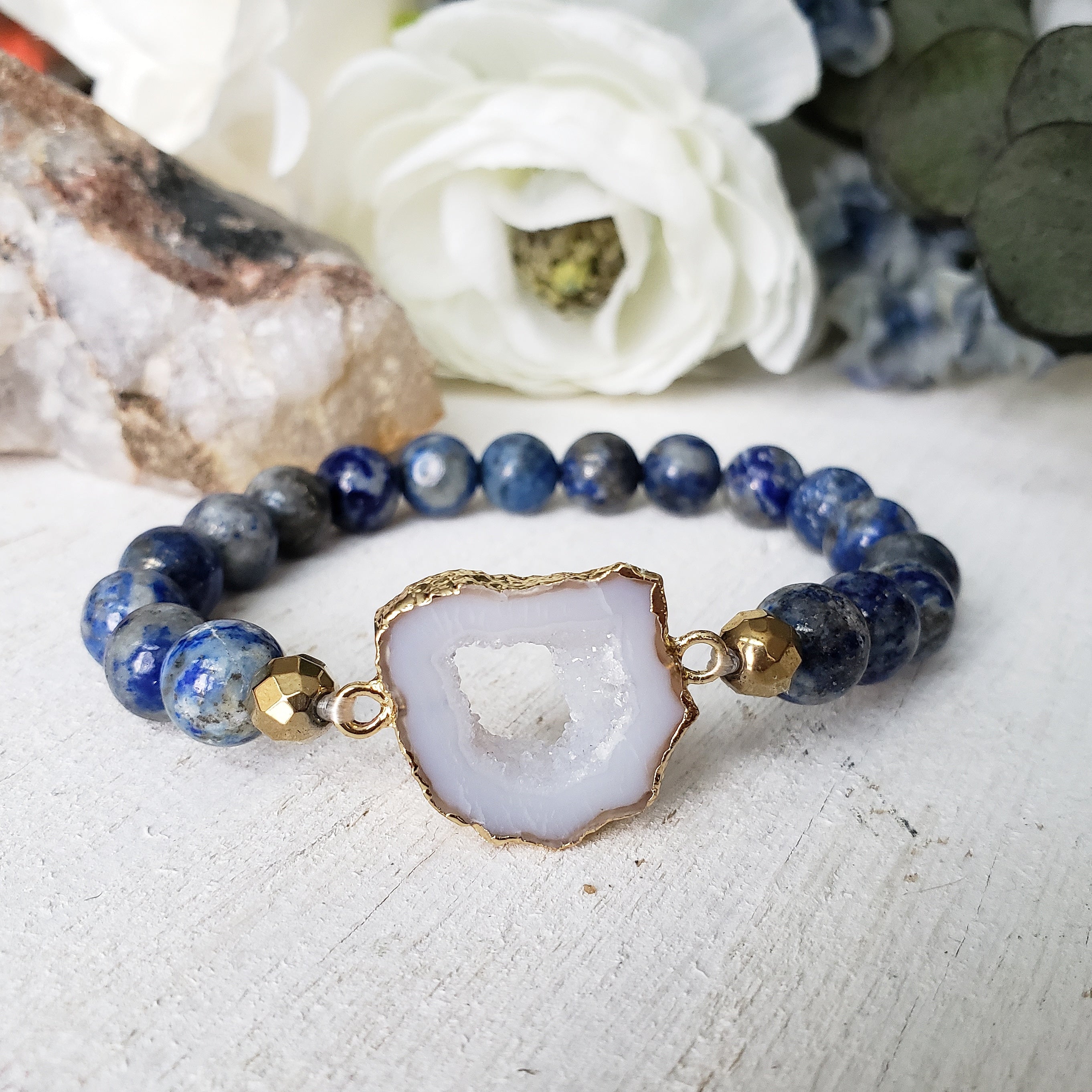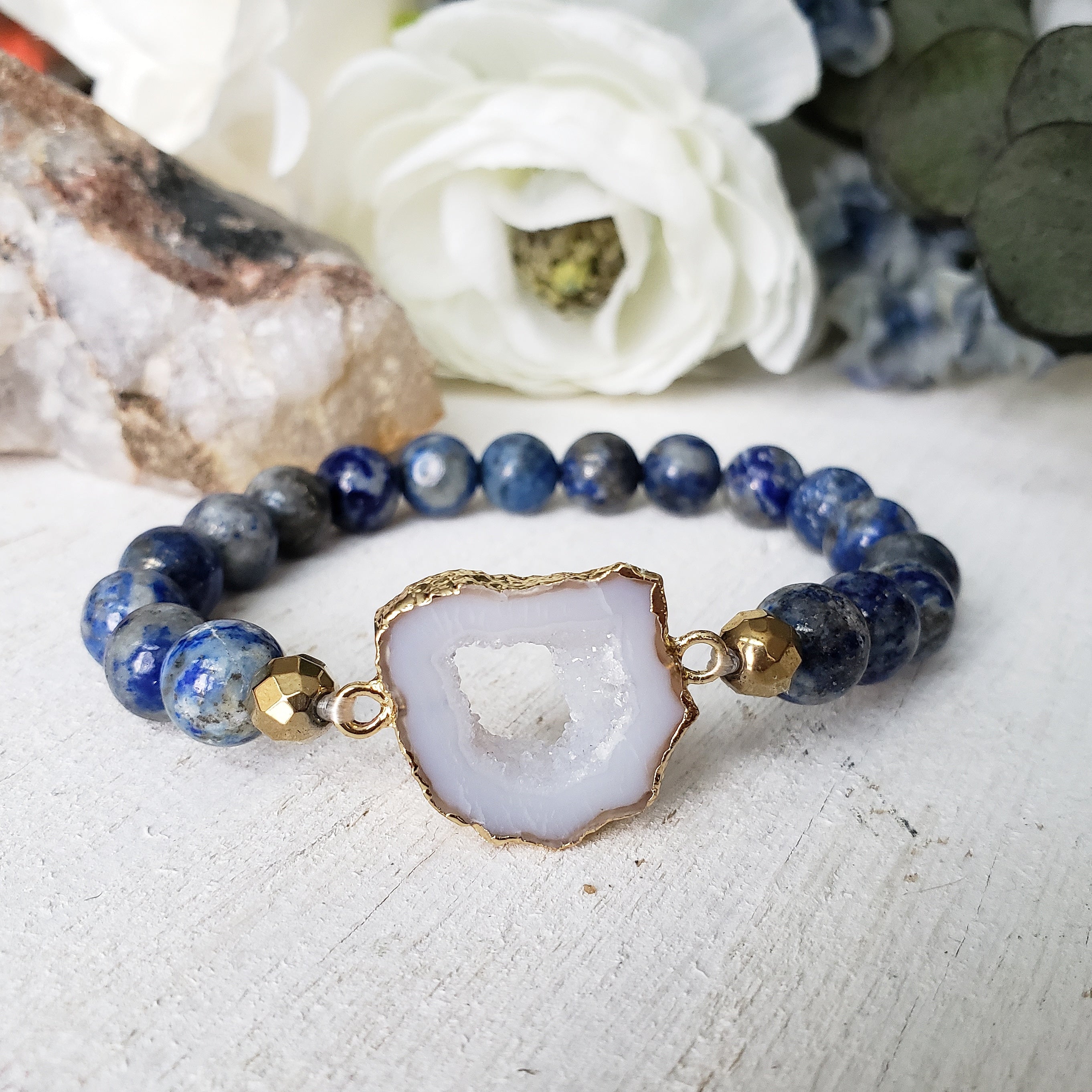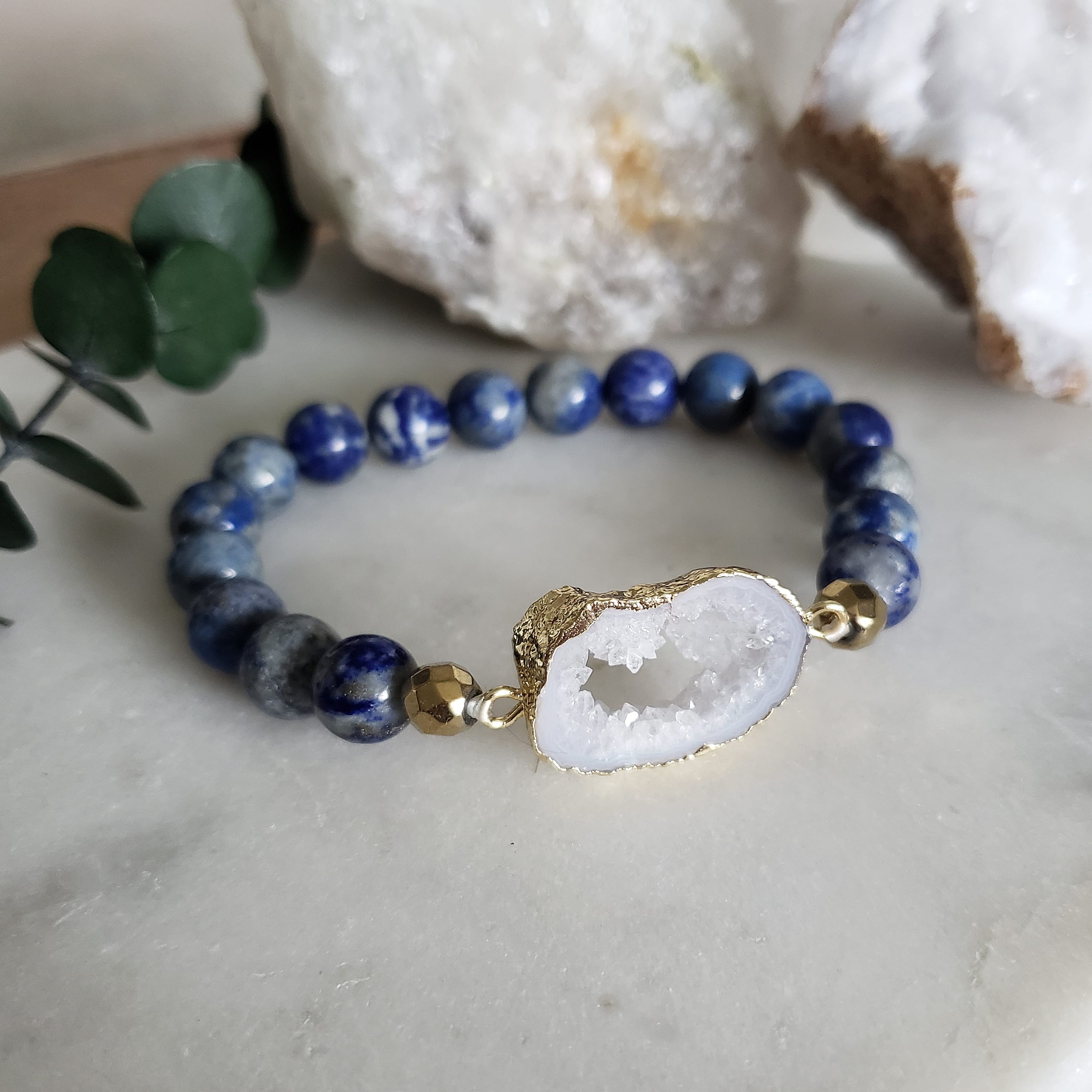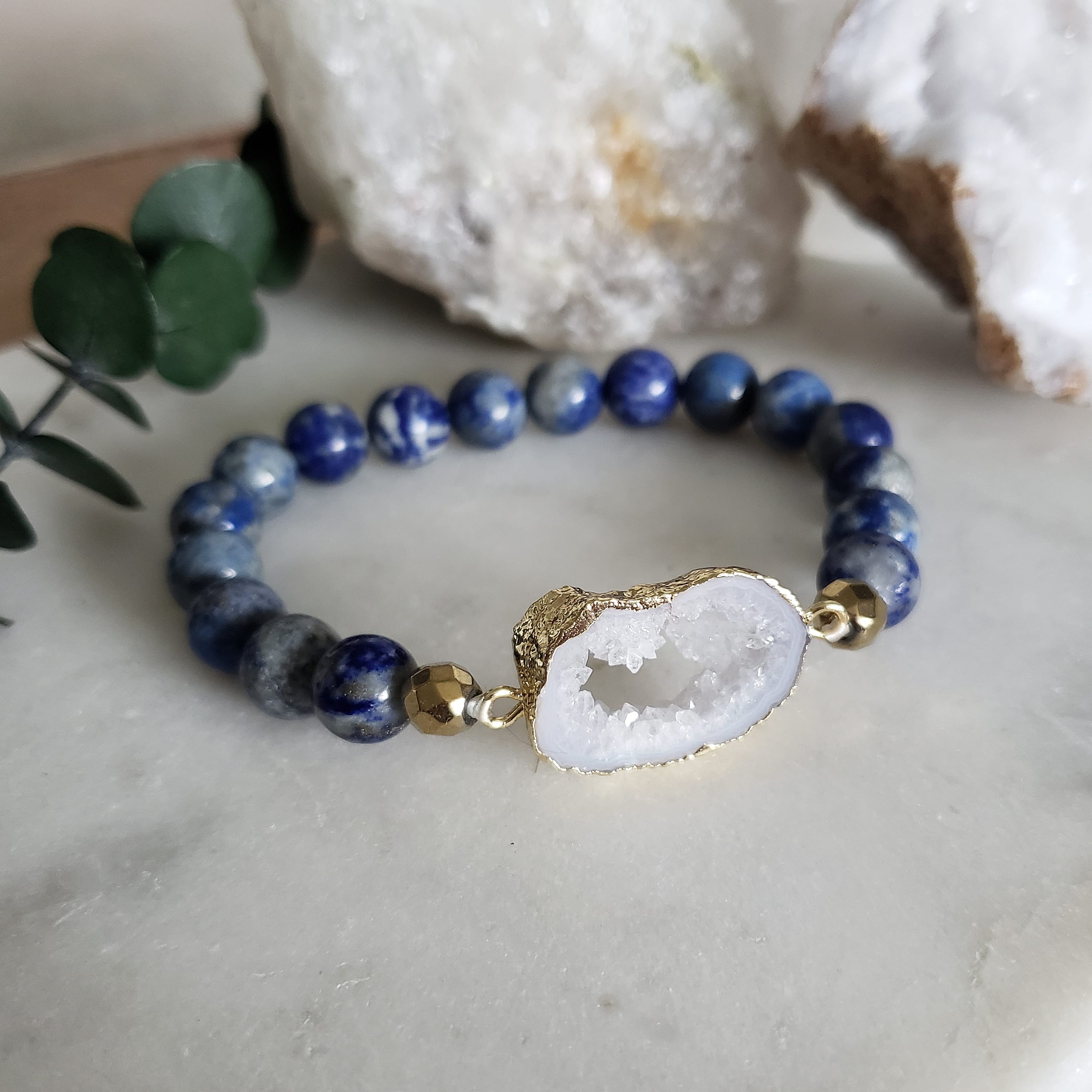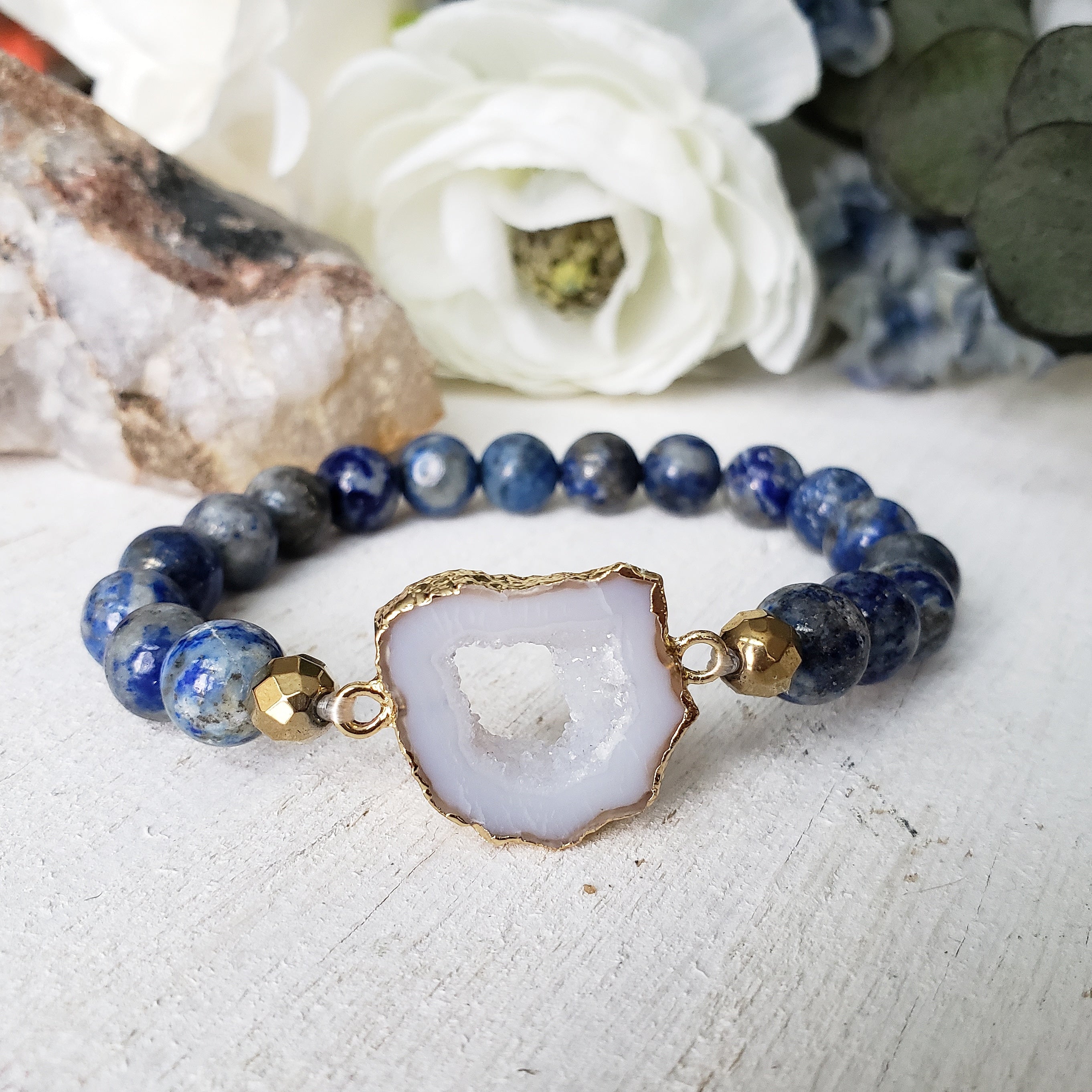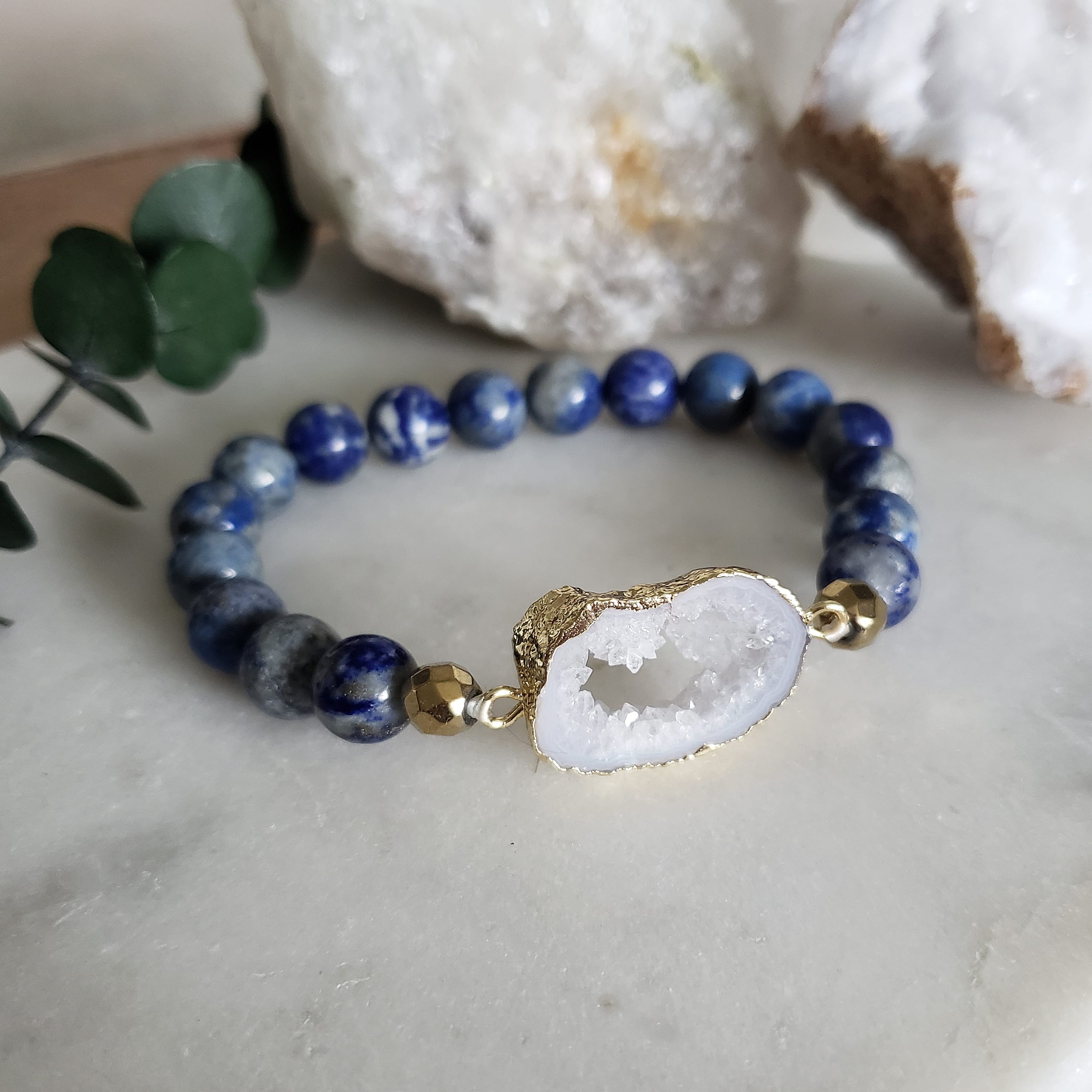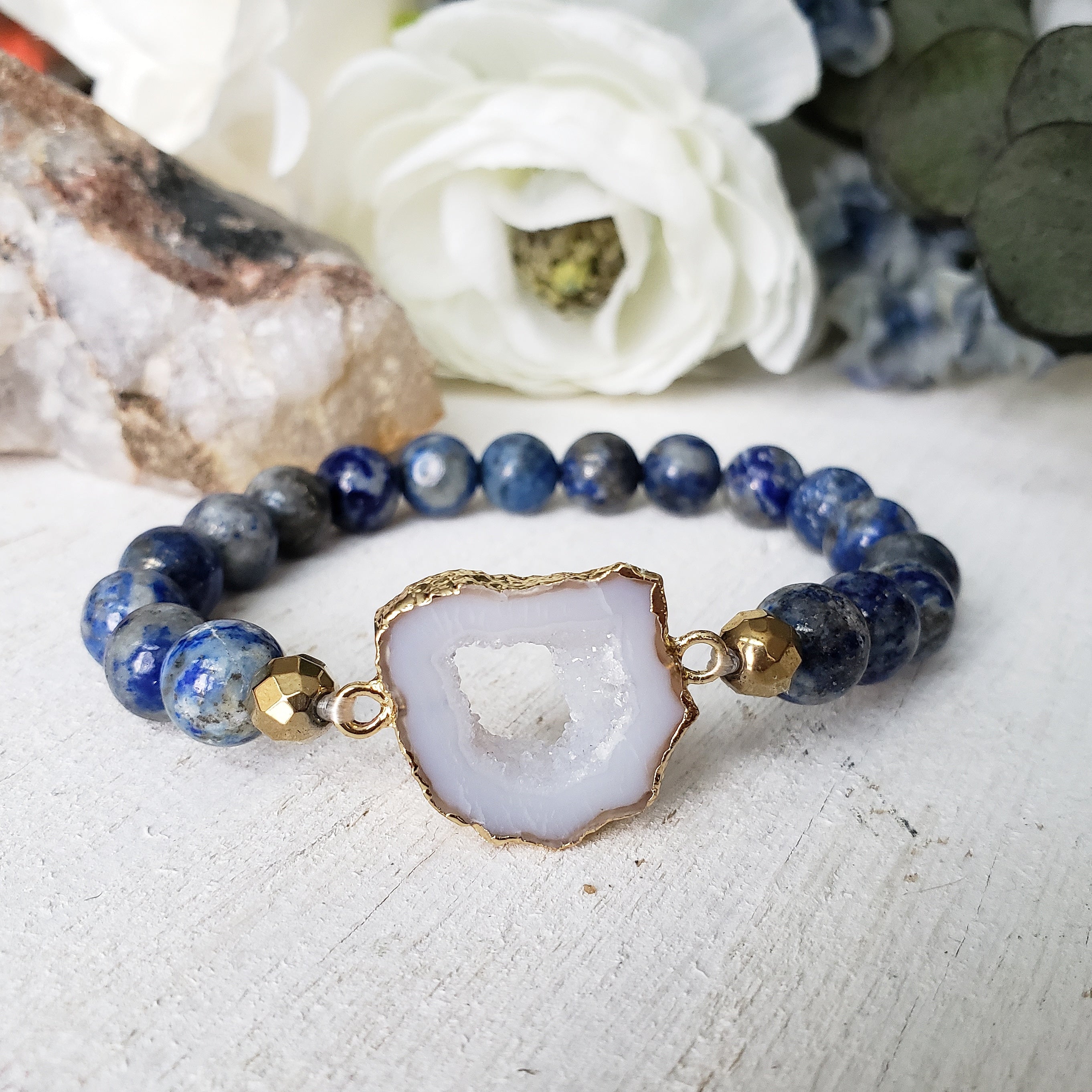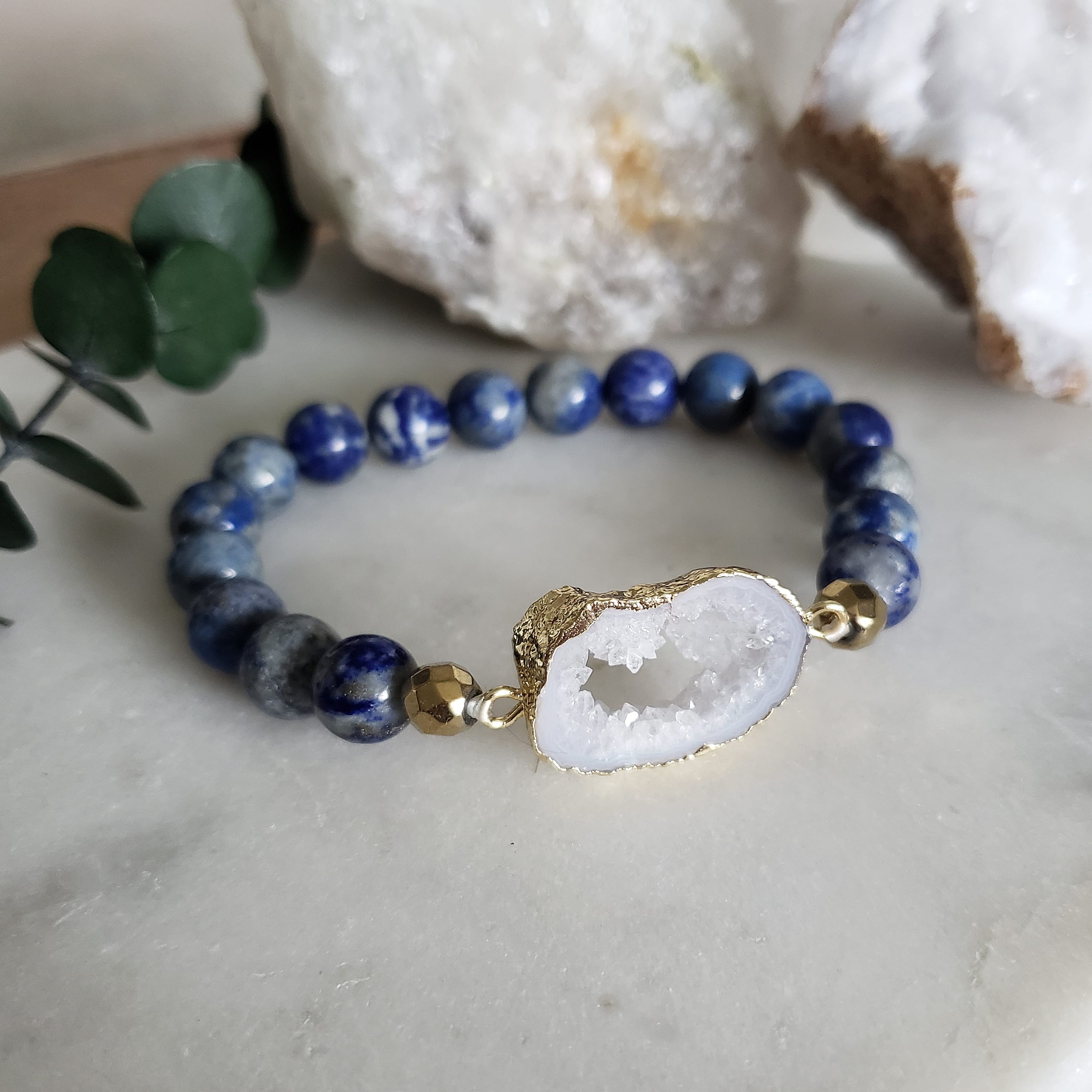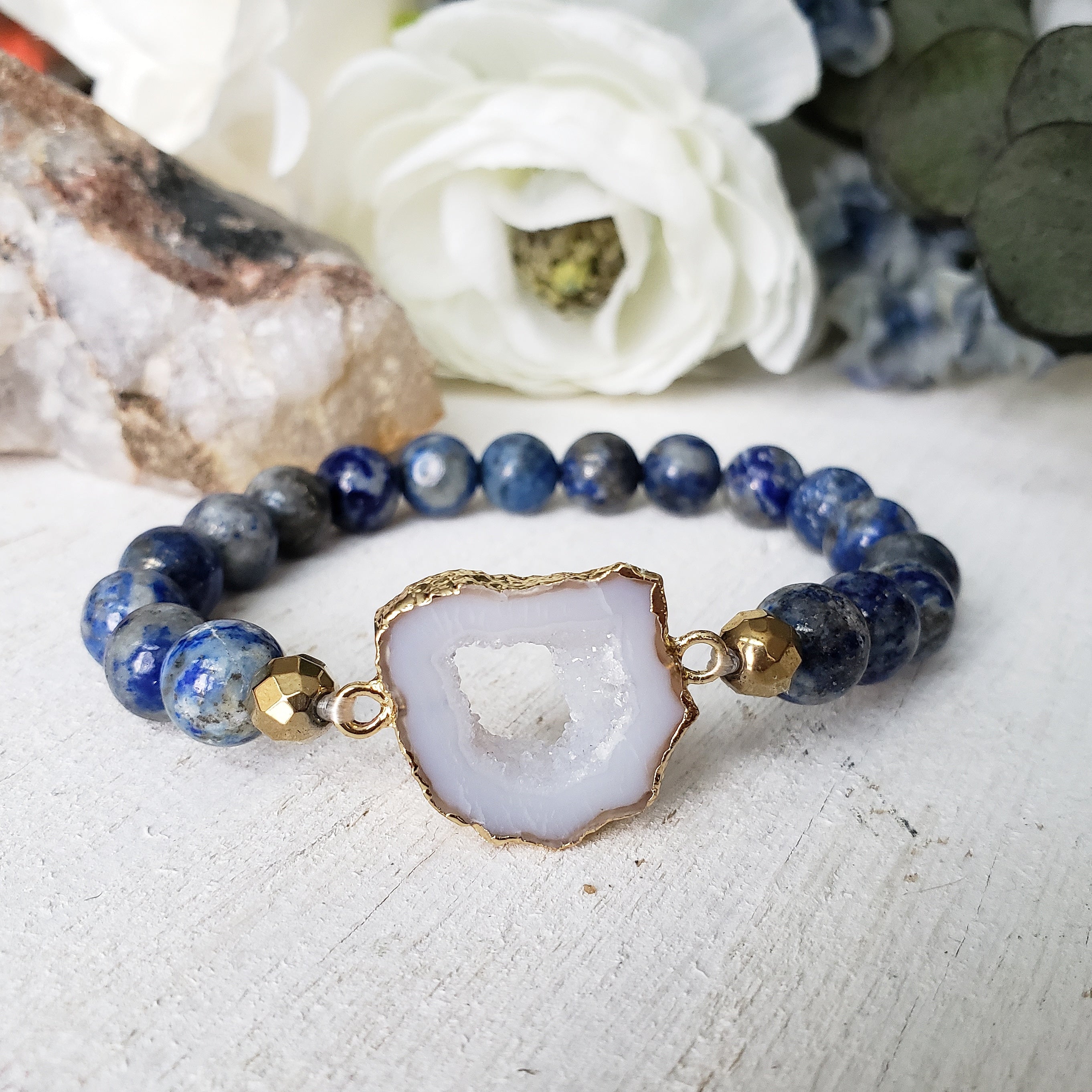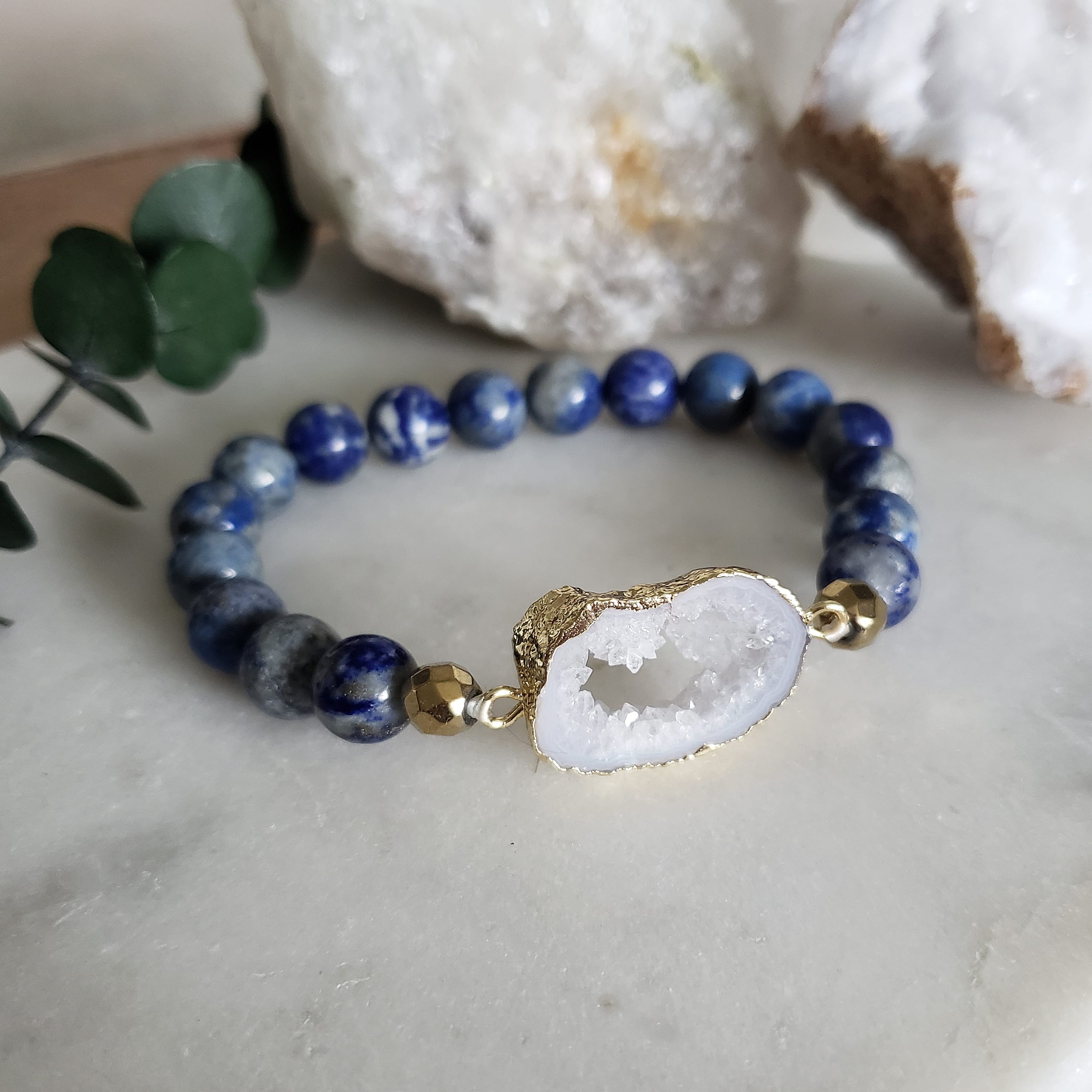 Lapis lazuli and agate slice connector bracelet
One of our bestsellers! This gorgeous statement bracelet will not dissapoint with it's deep, regal blue and flecks of gold pyrite. Each connector stone is completely unique and one of a kind, as it is a natural agate geode slice.
Lapis lazuli, faceted gold hematite, agate slice connector with gold plated edge
8mm gemstone beads, stretch bracelet
Each agate slice is 100% natural, therefore no two are alike. Your bracelet may differ slightly from the picture shown.