FREE Express shipping in Canada on orders over $150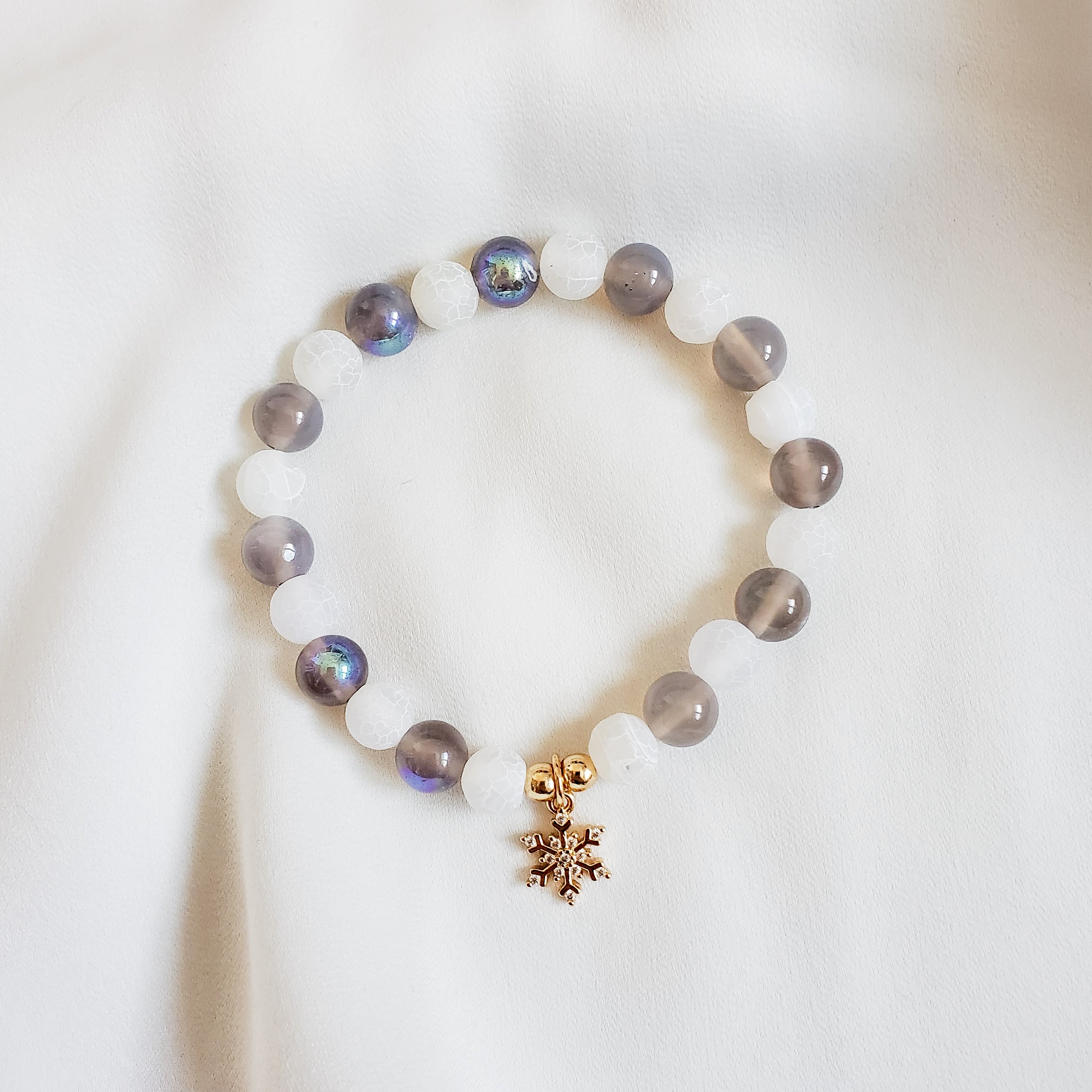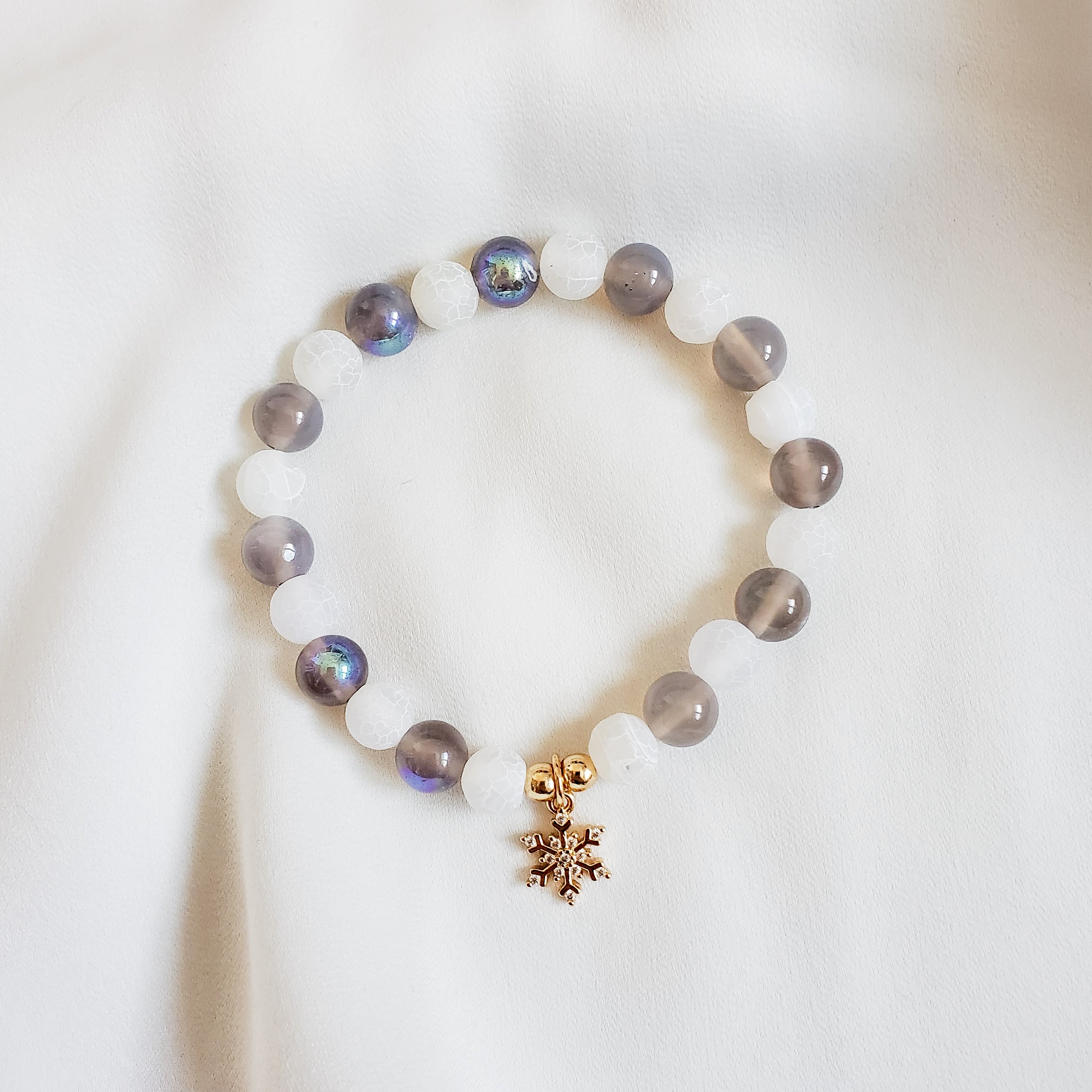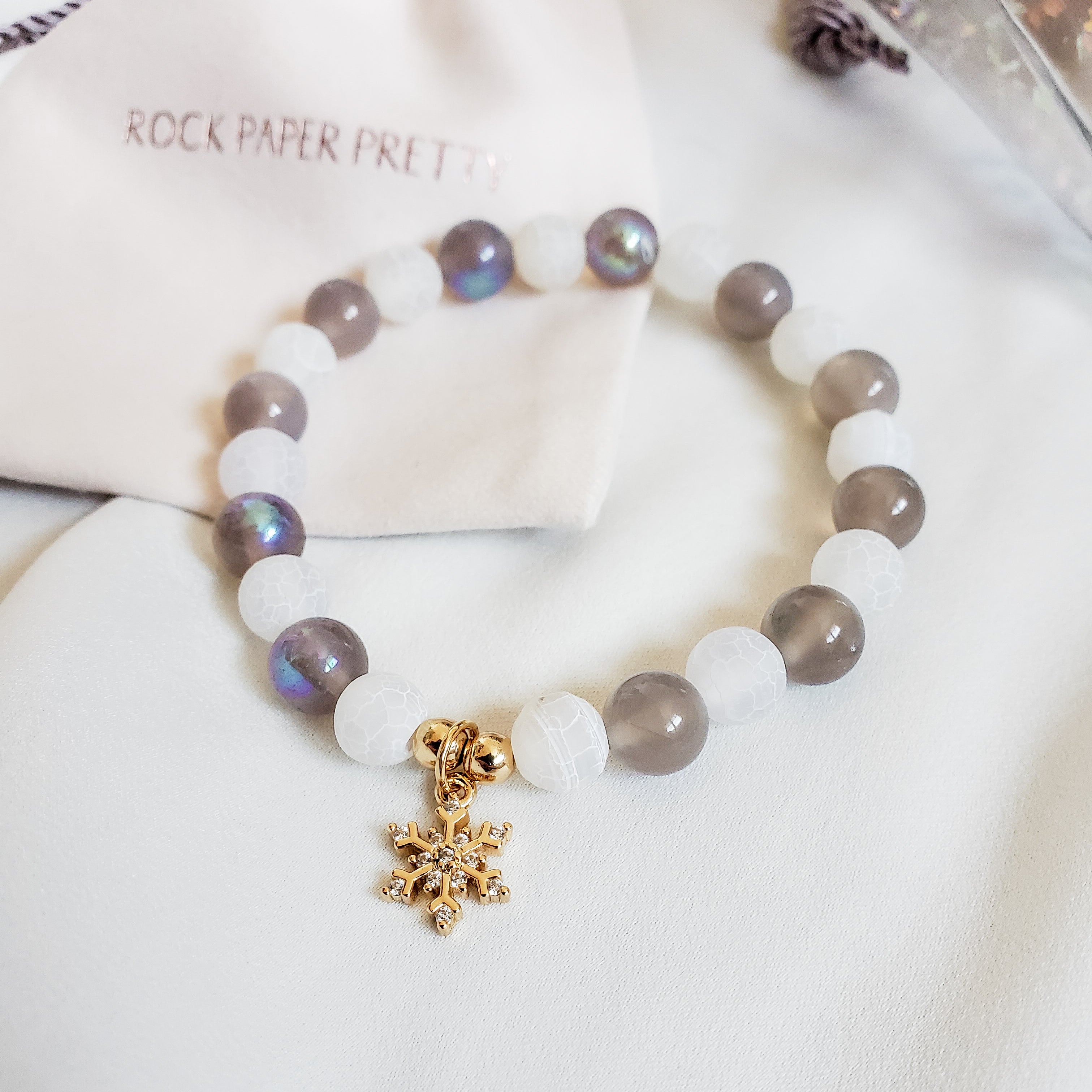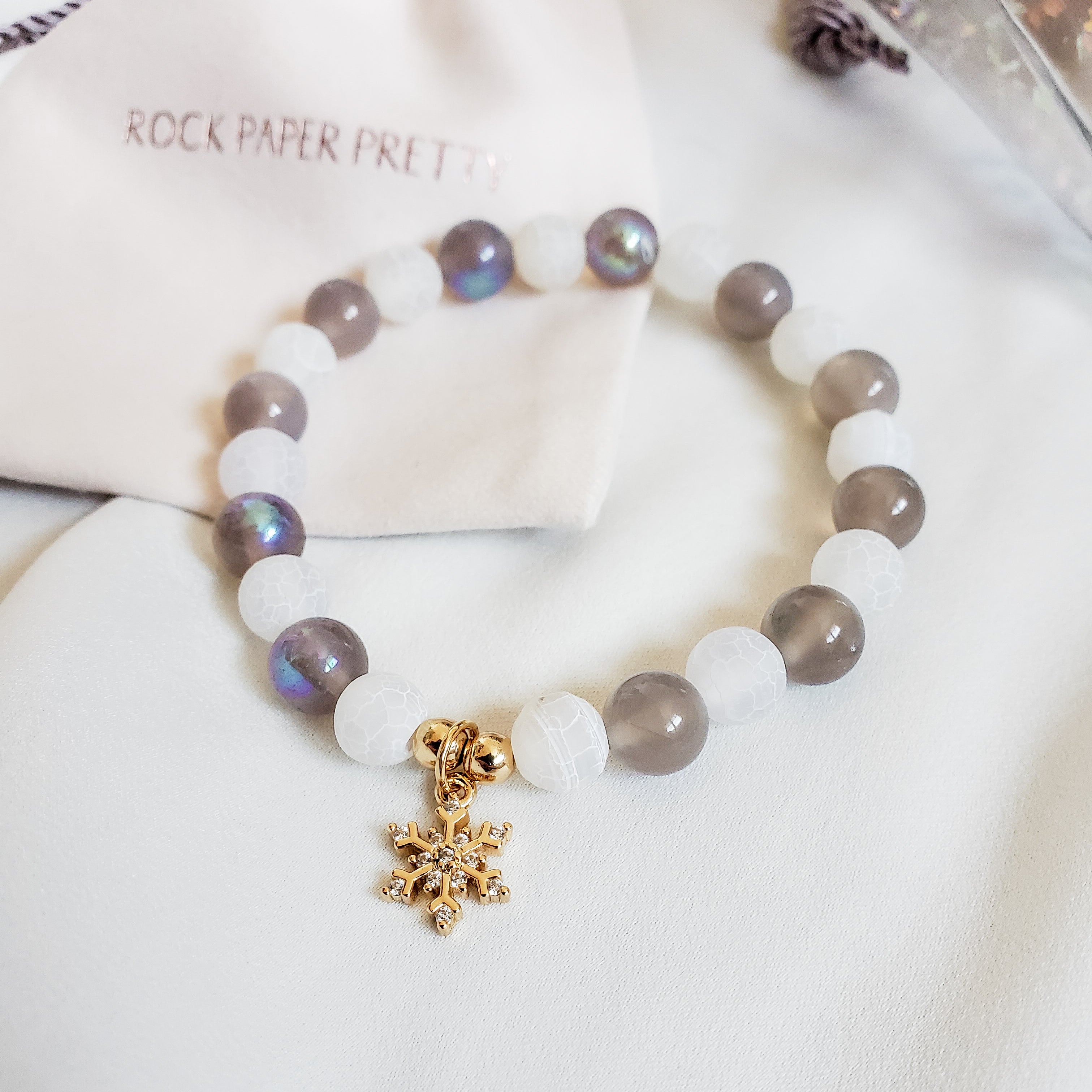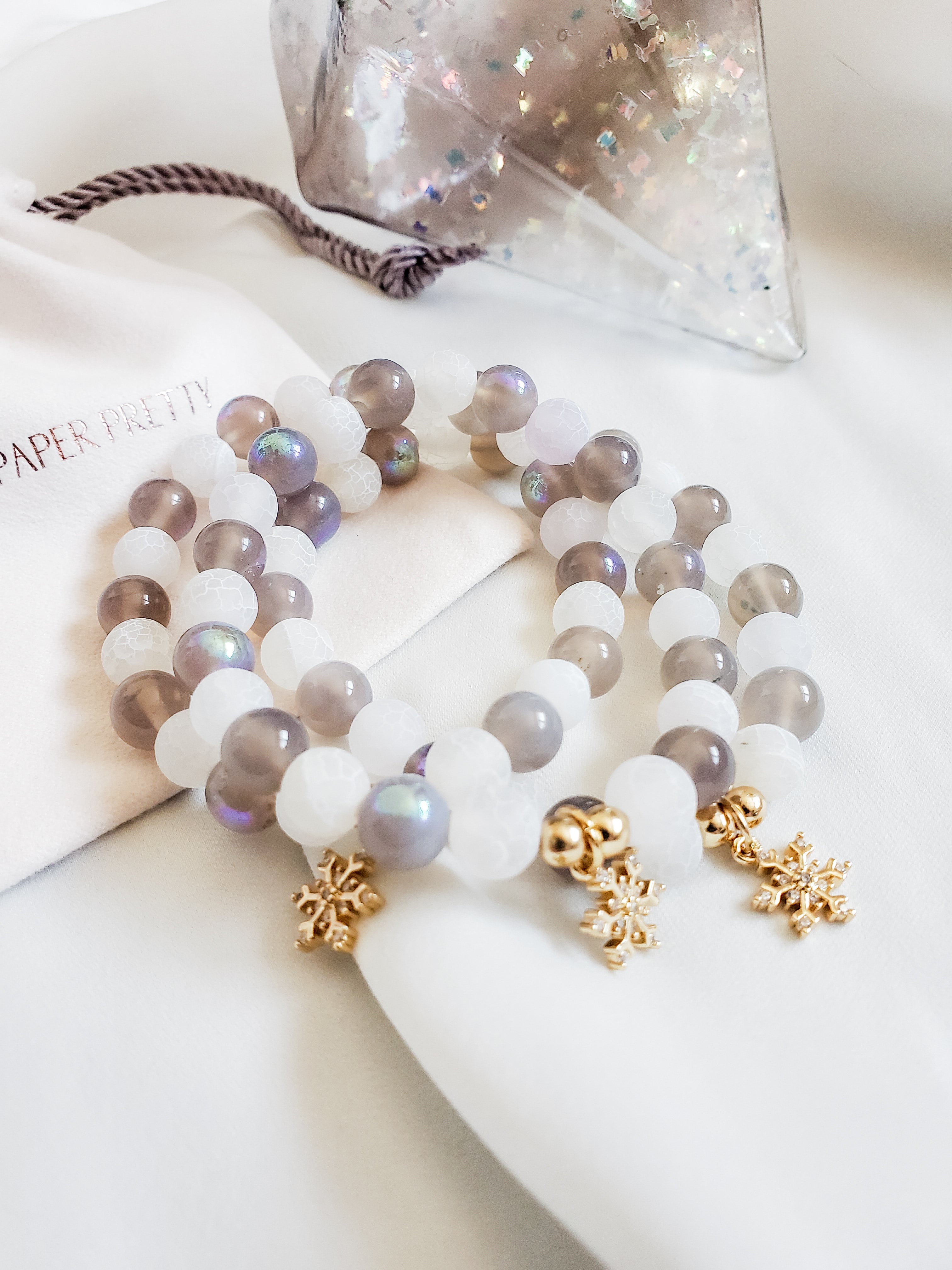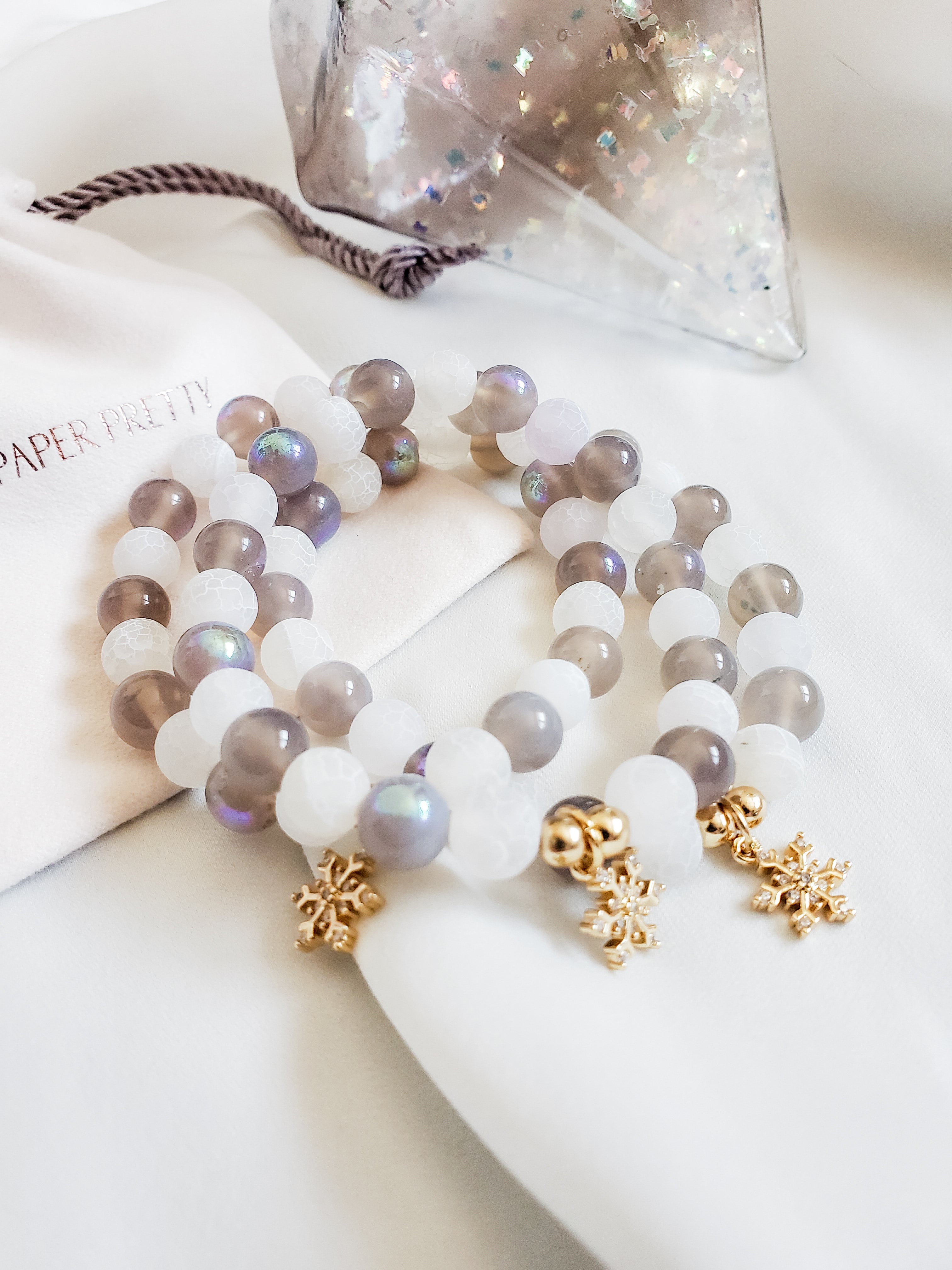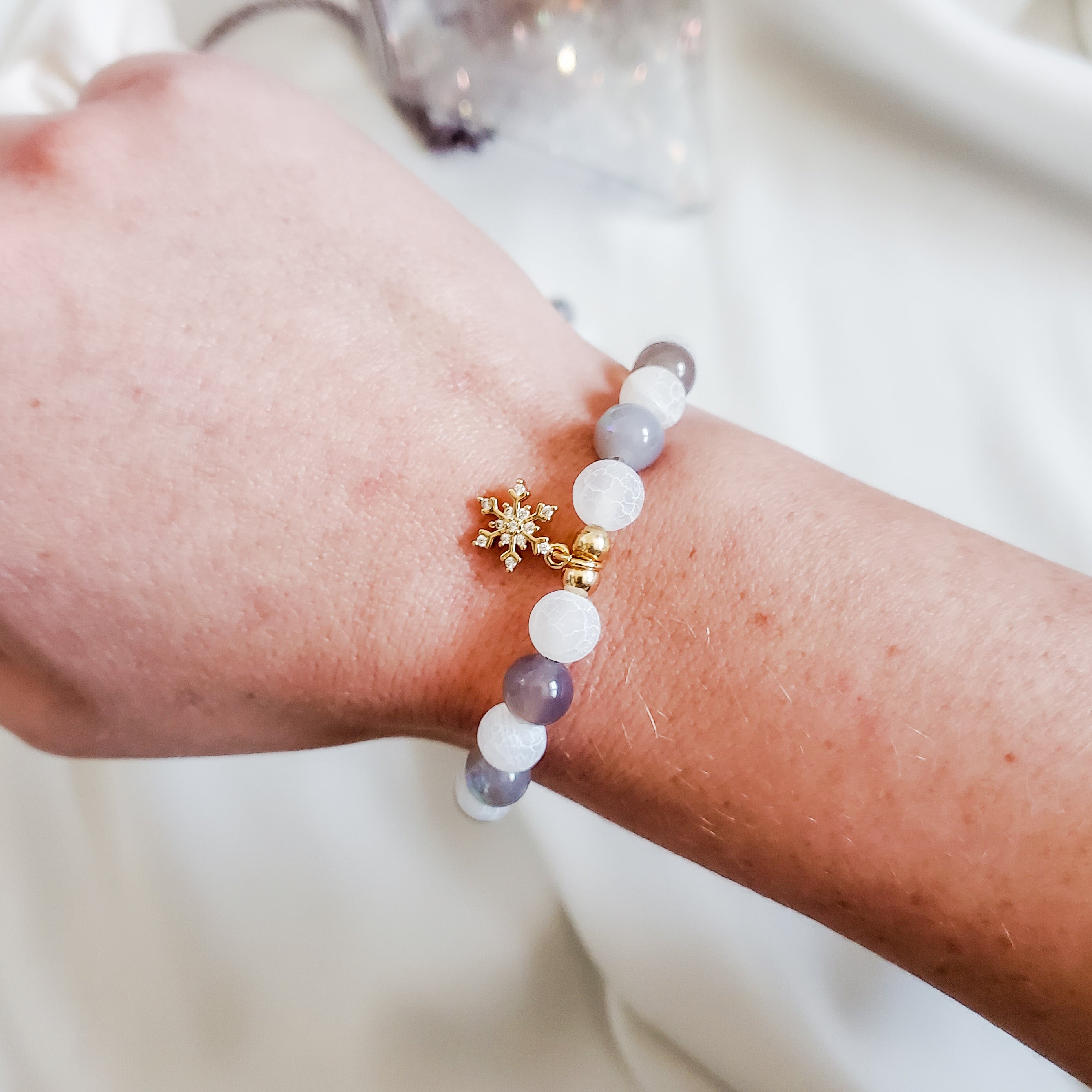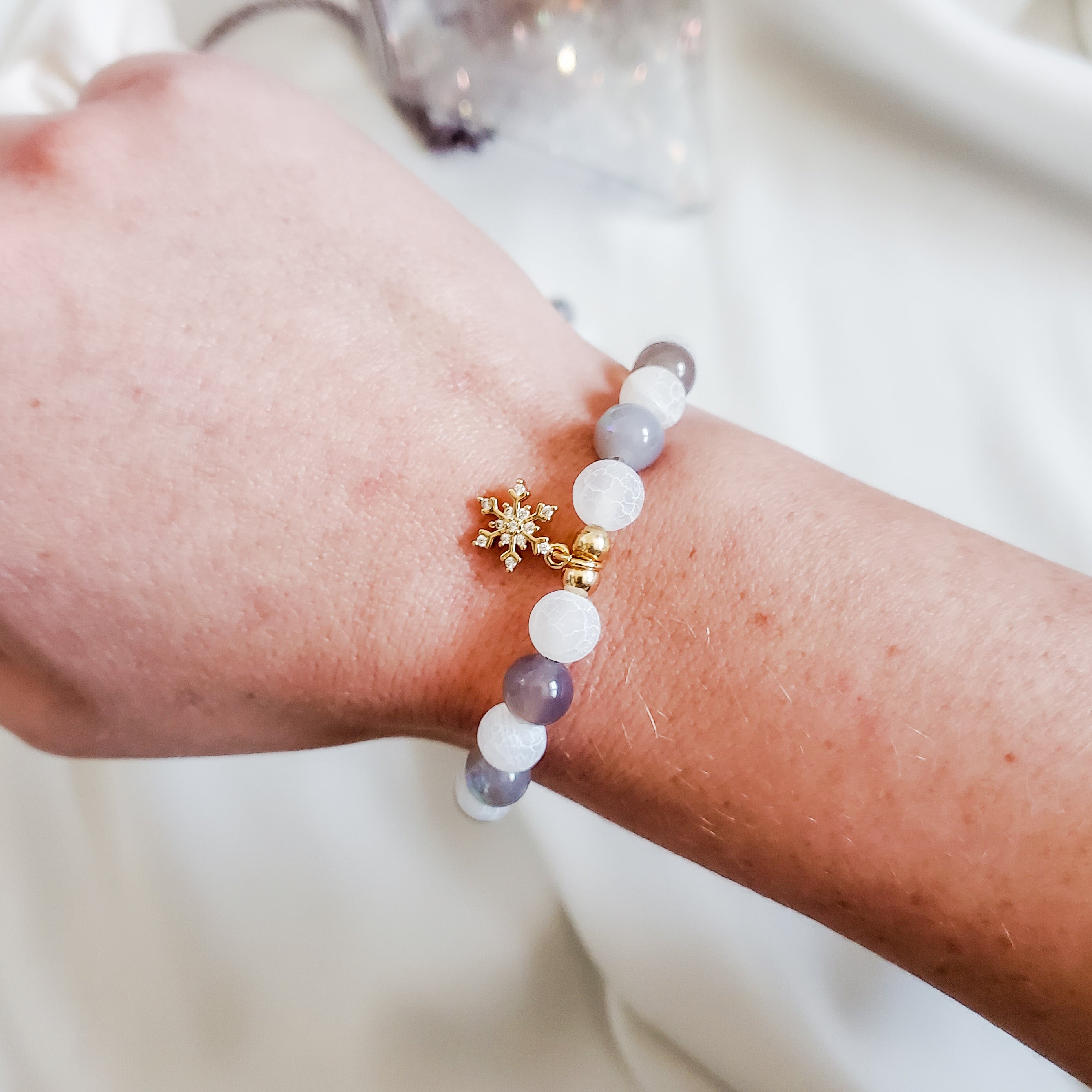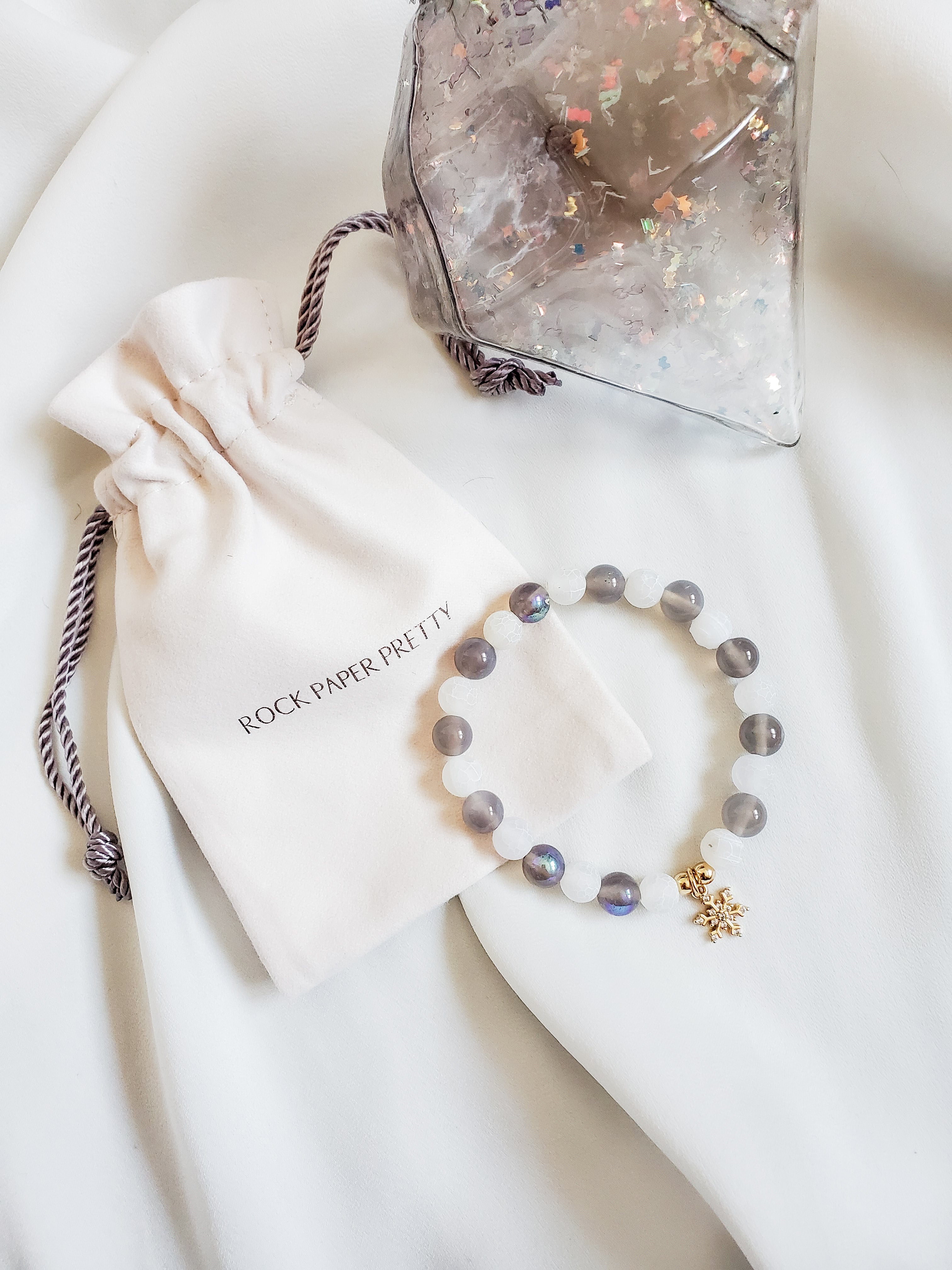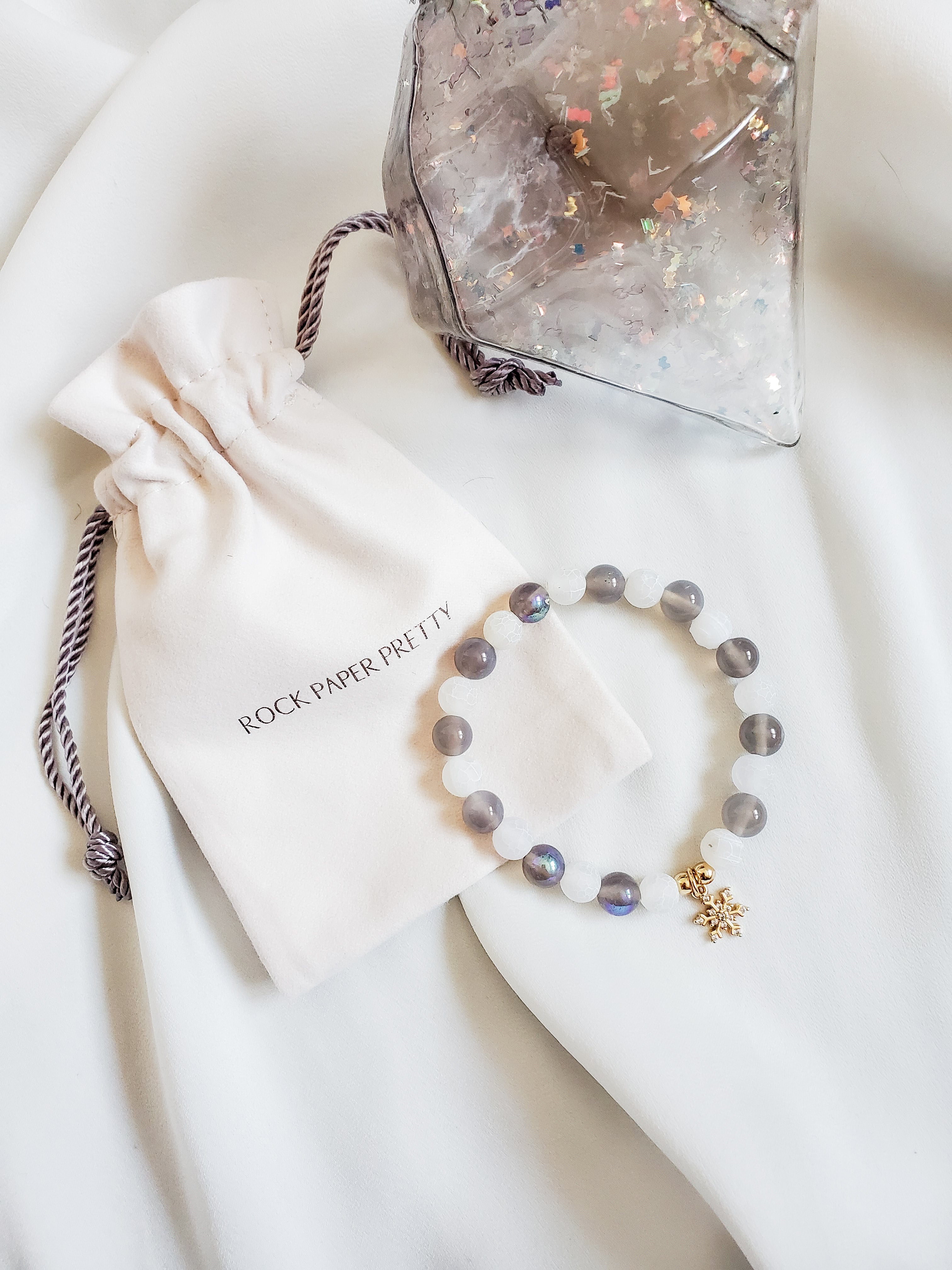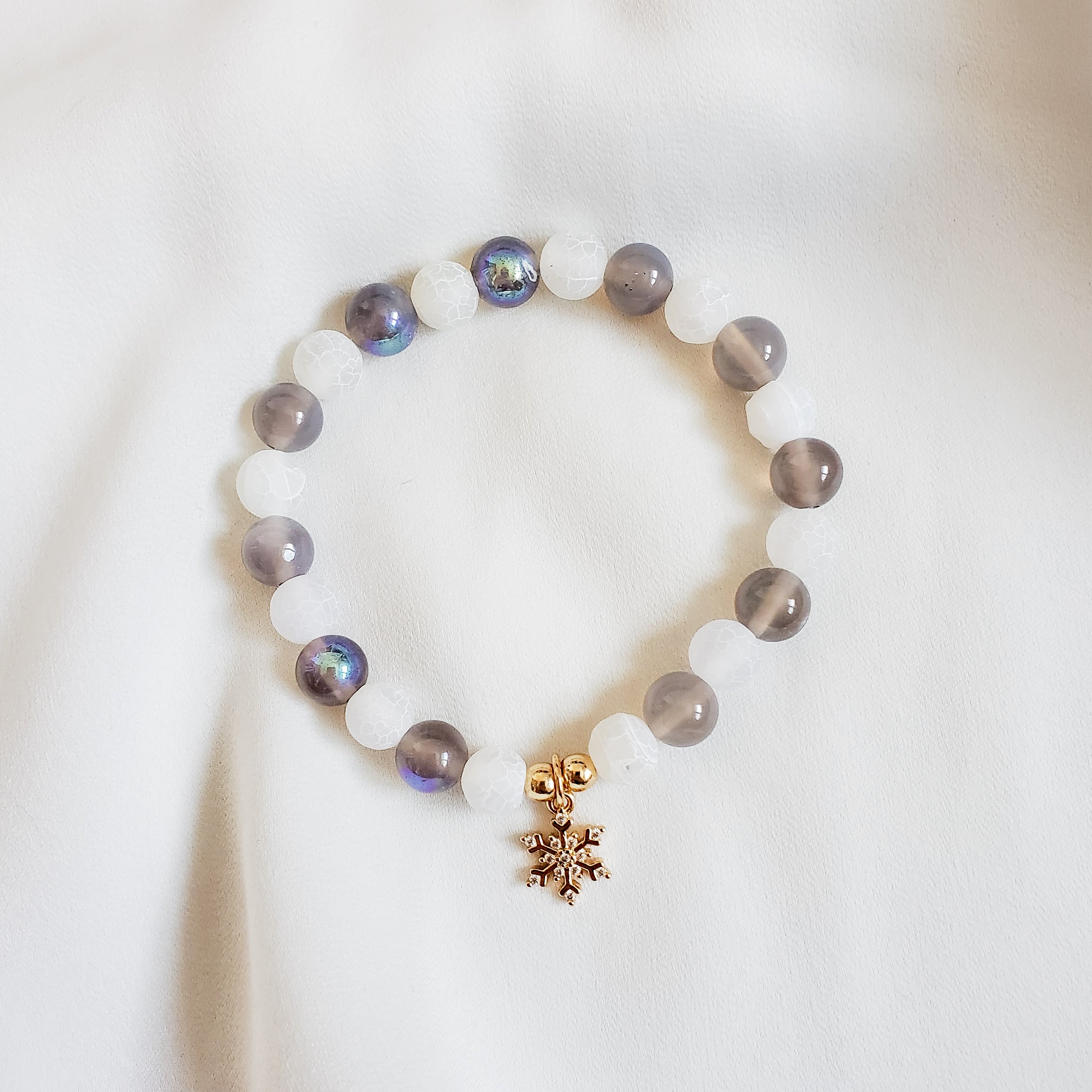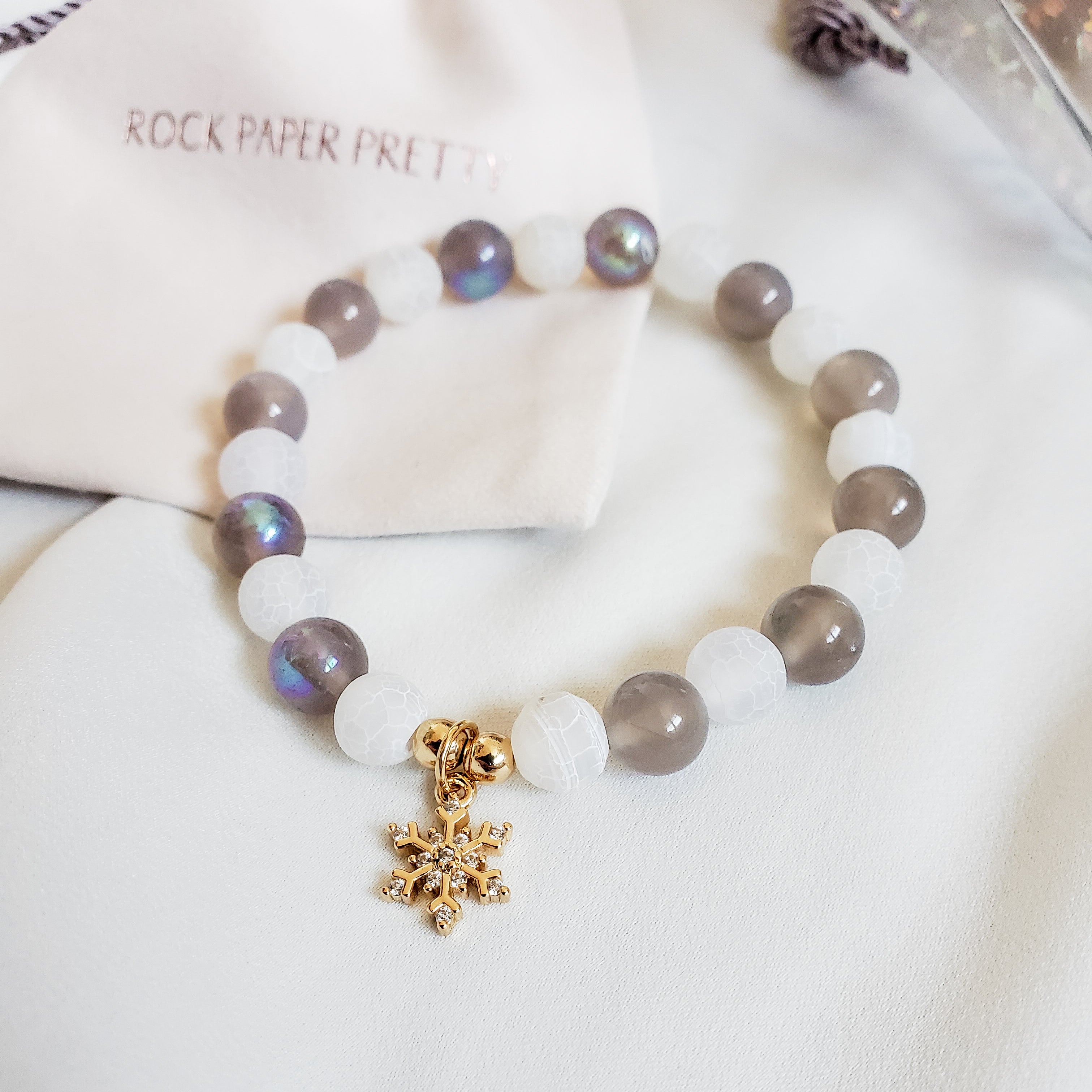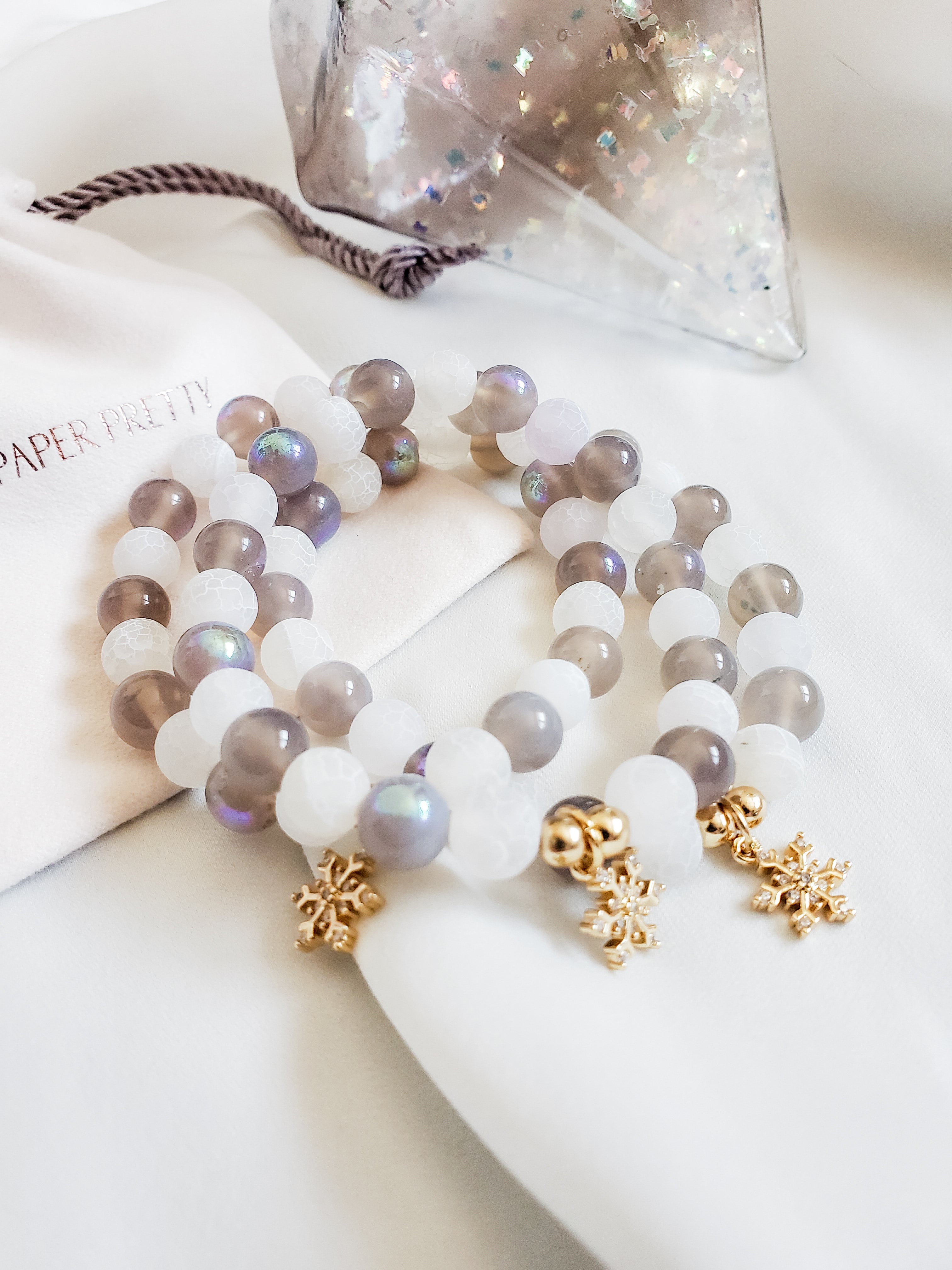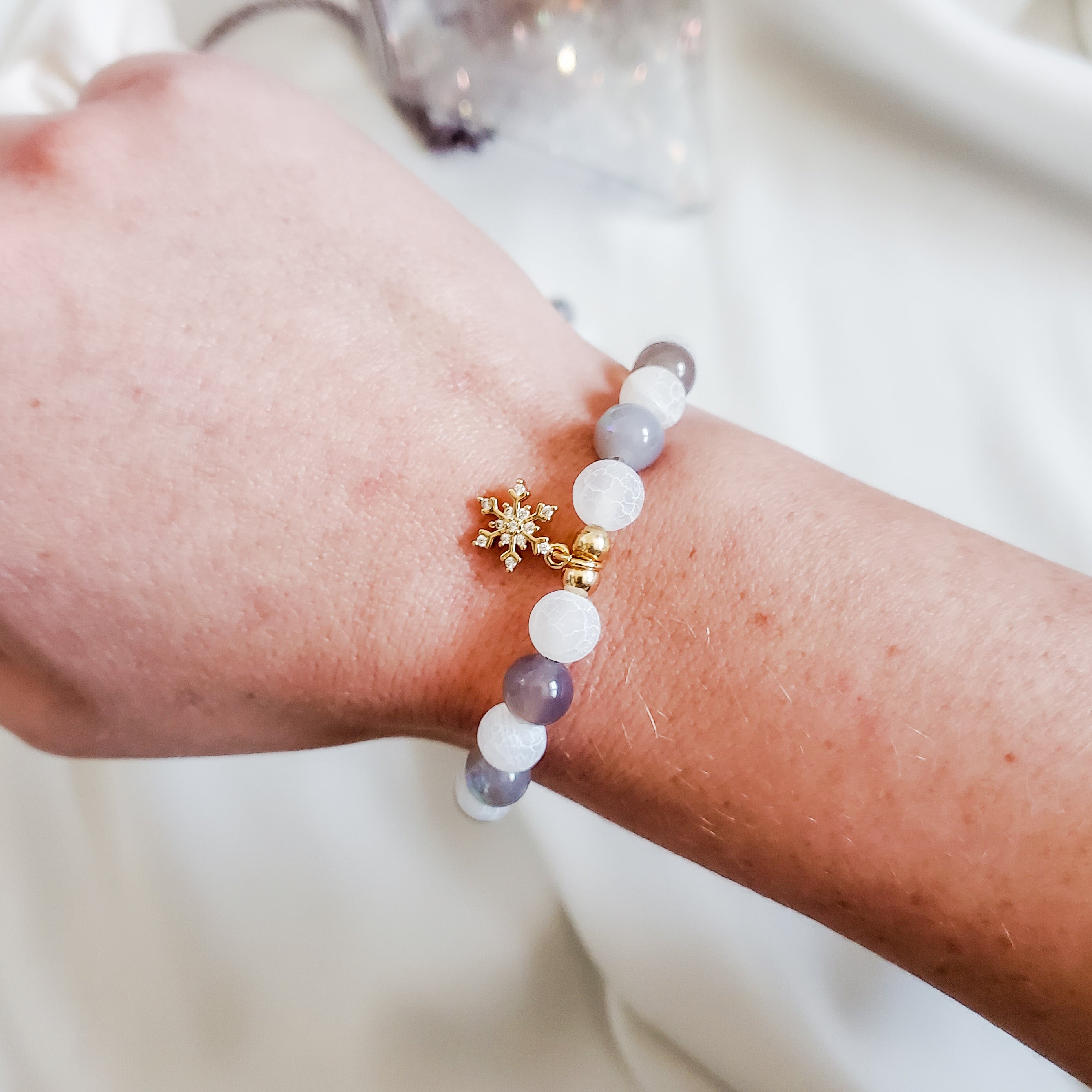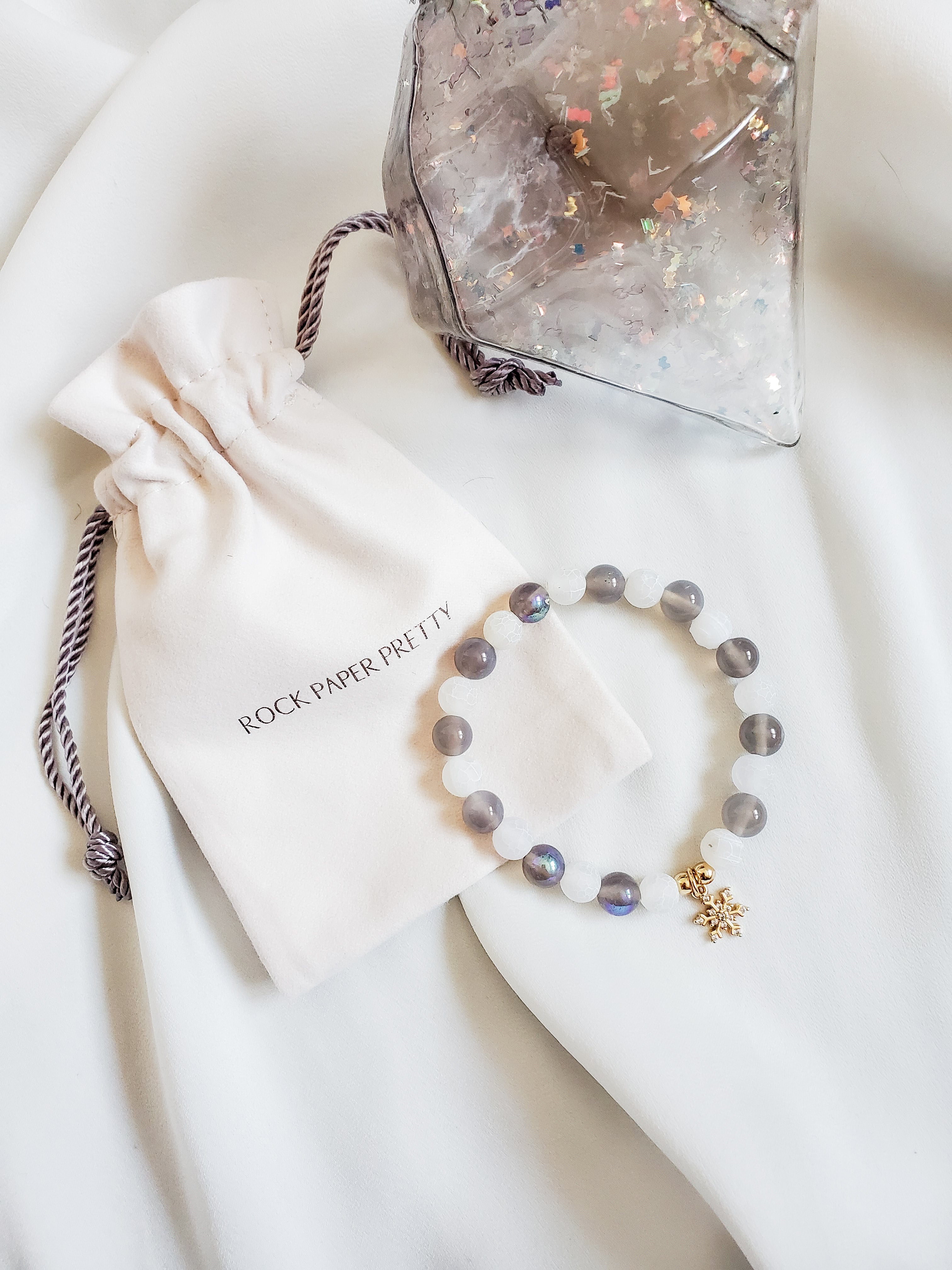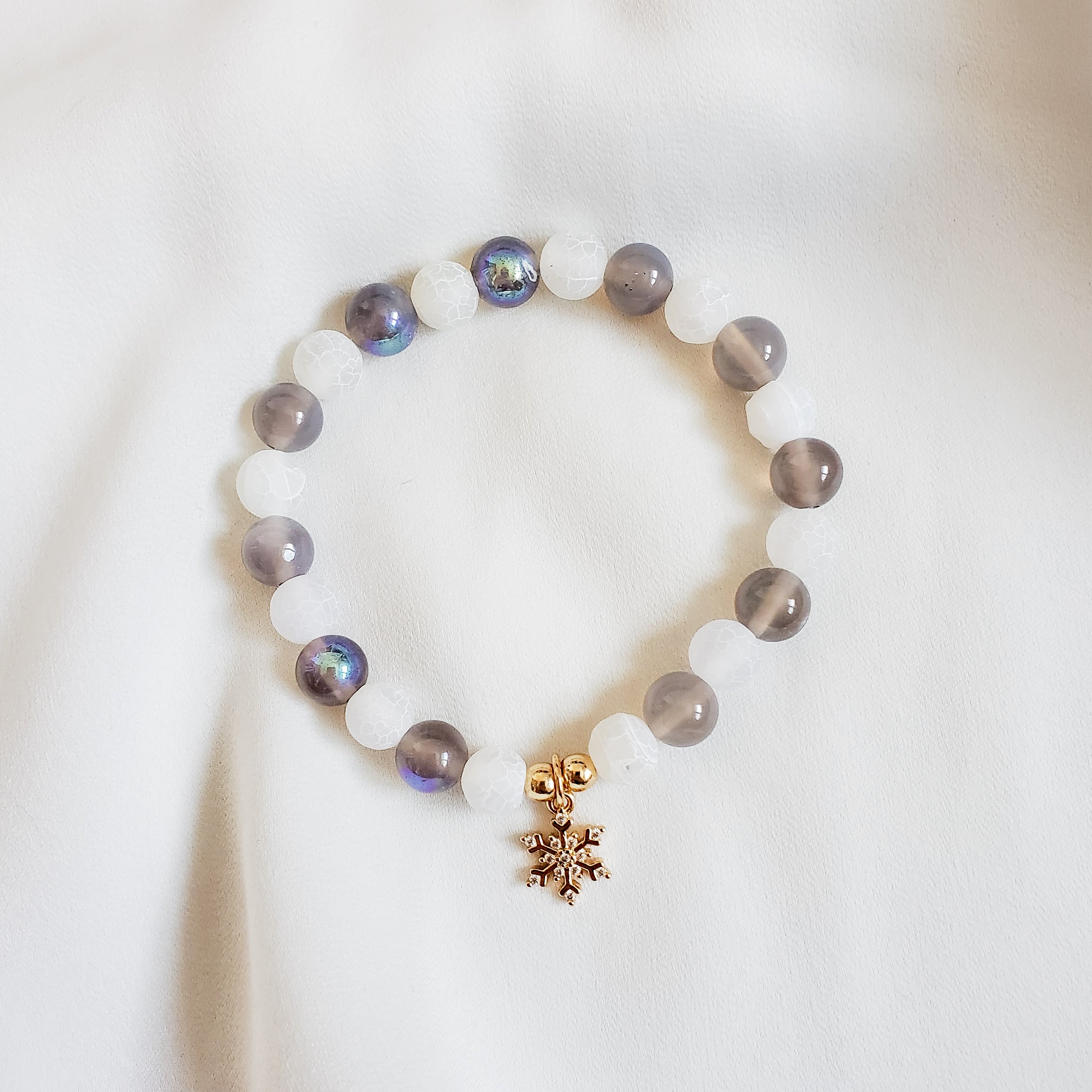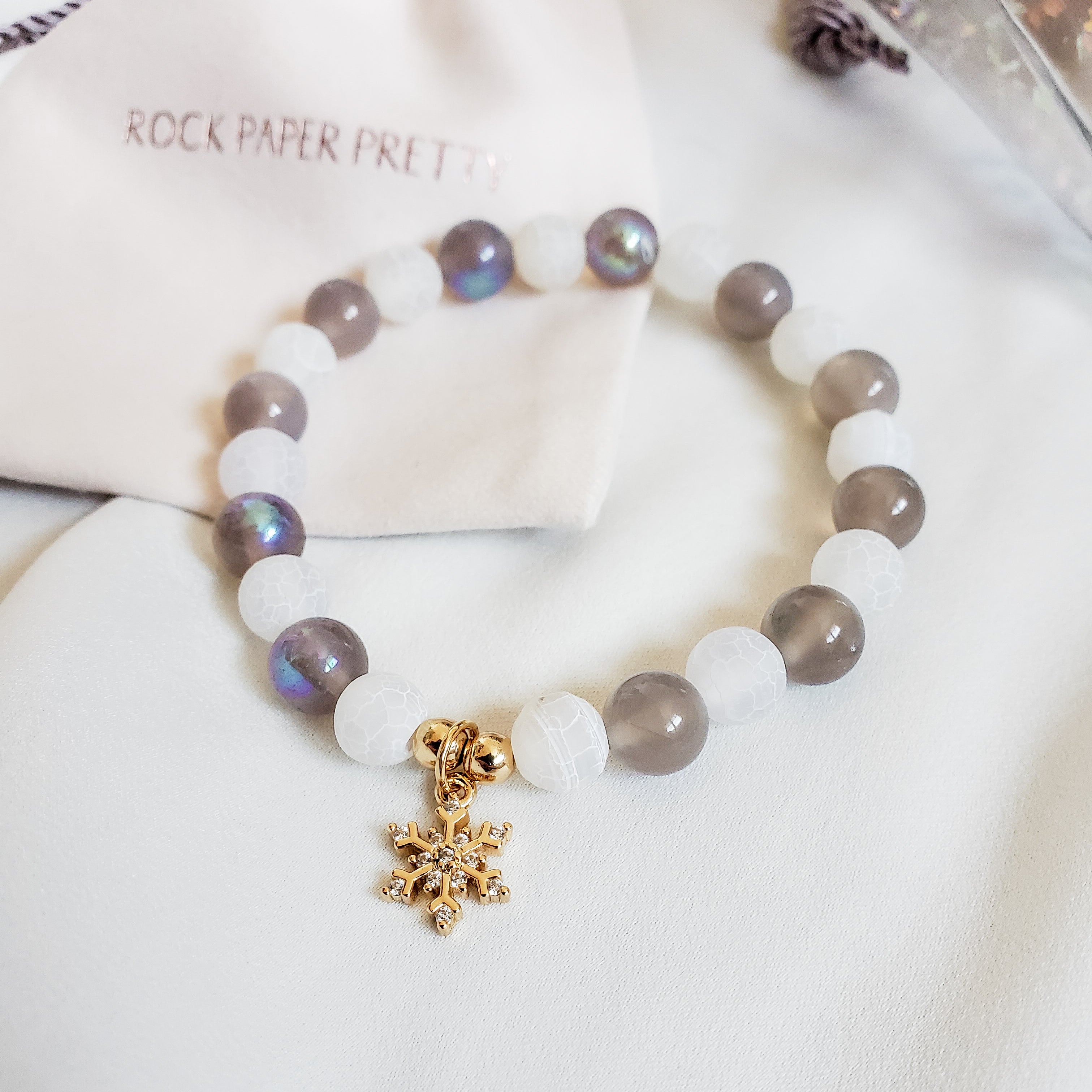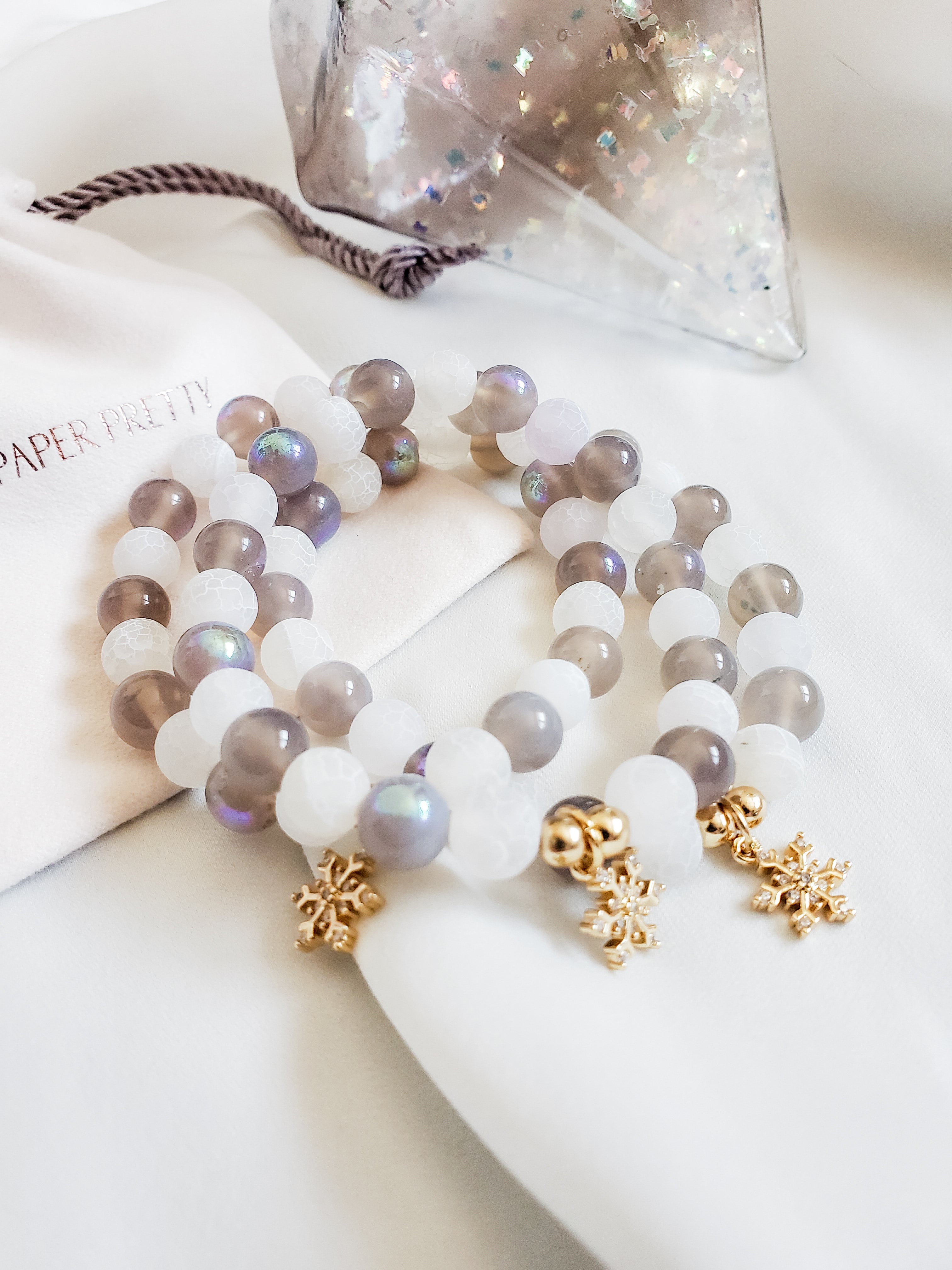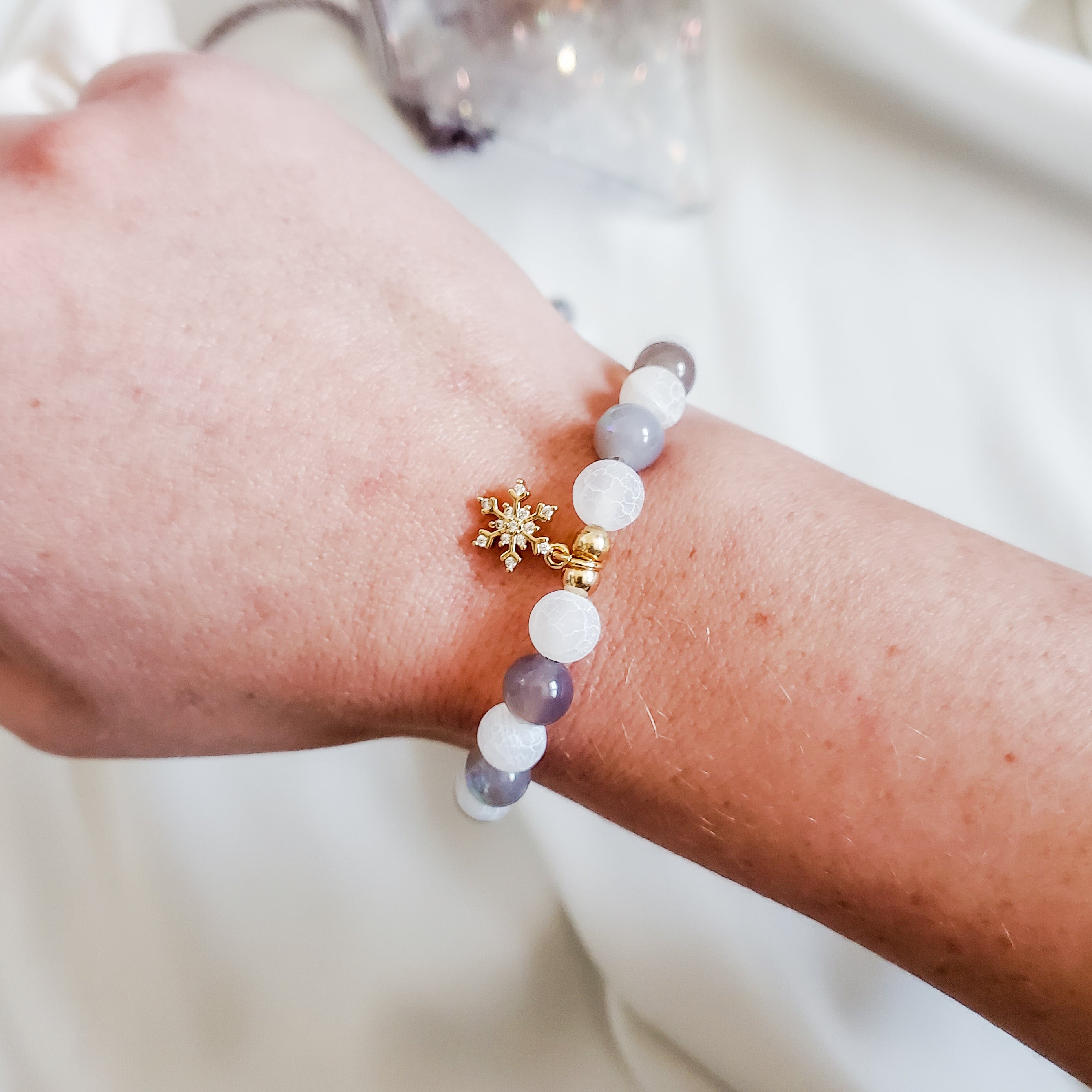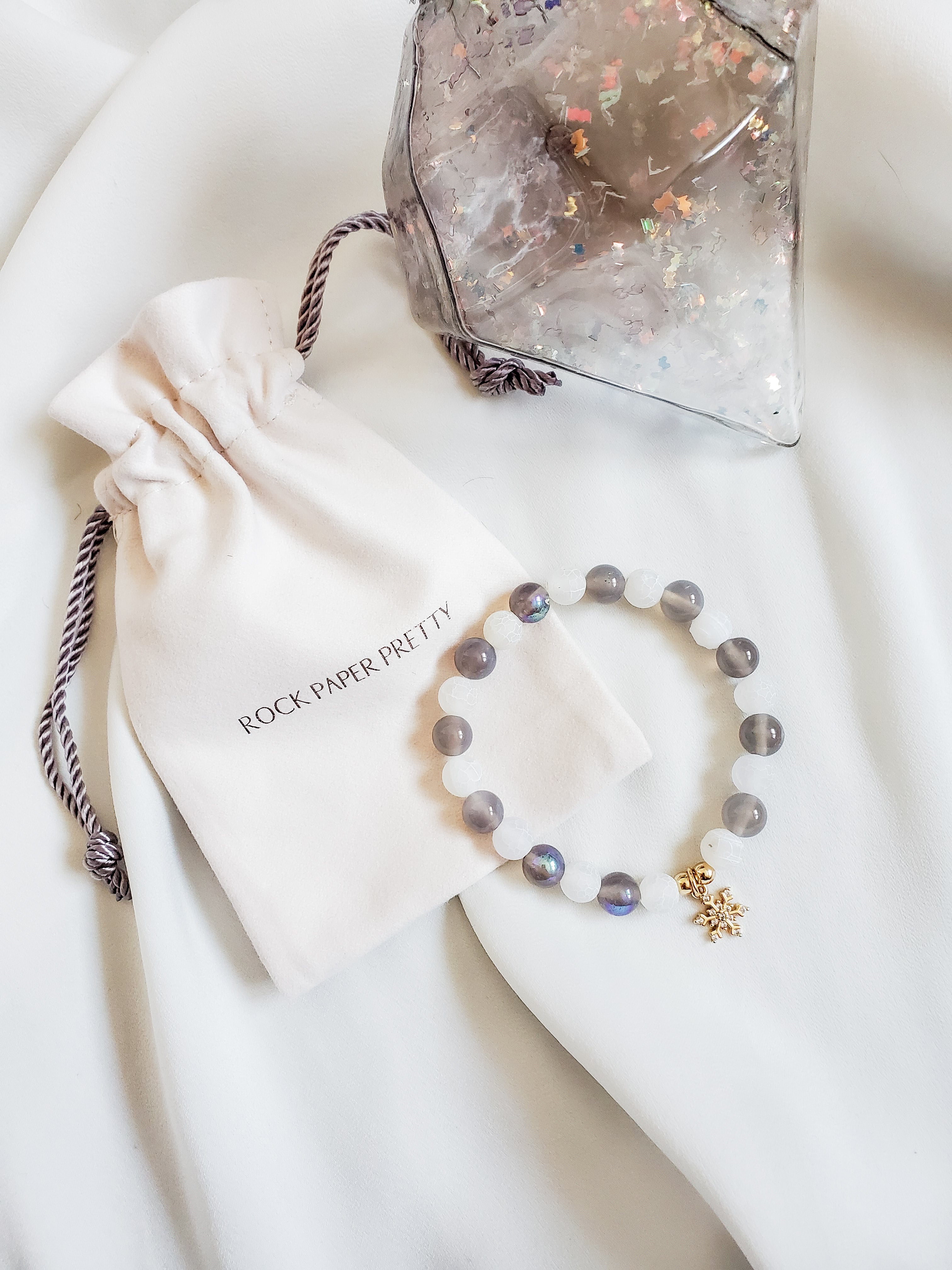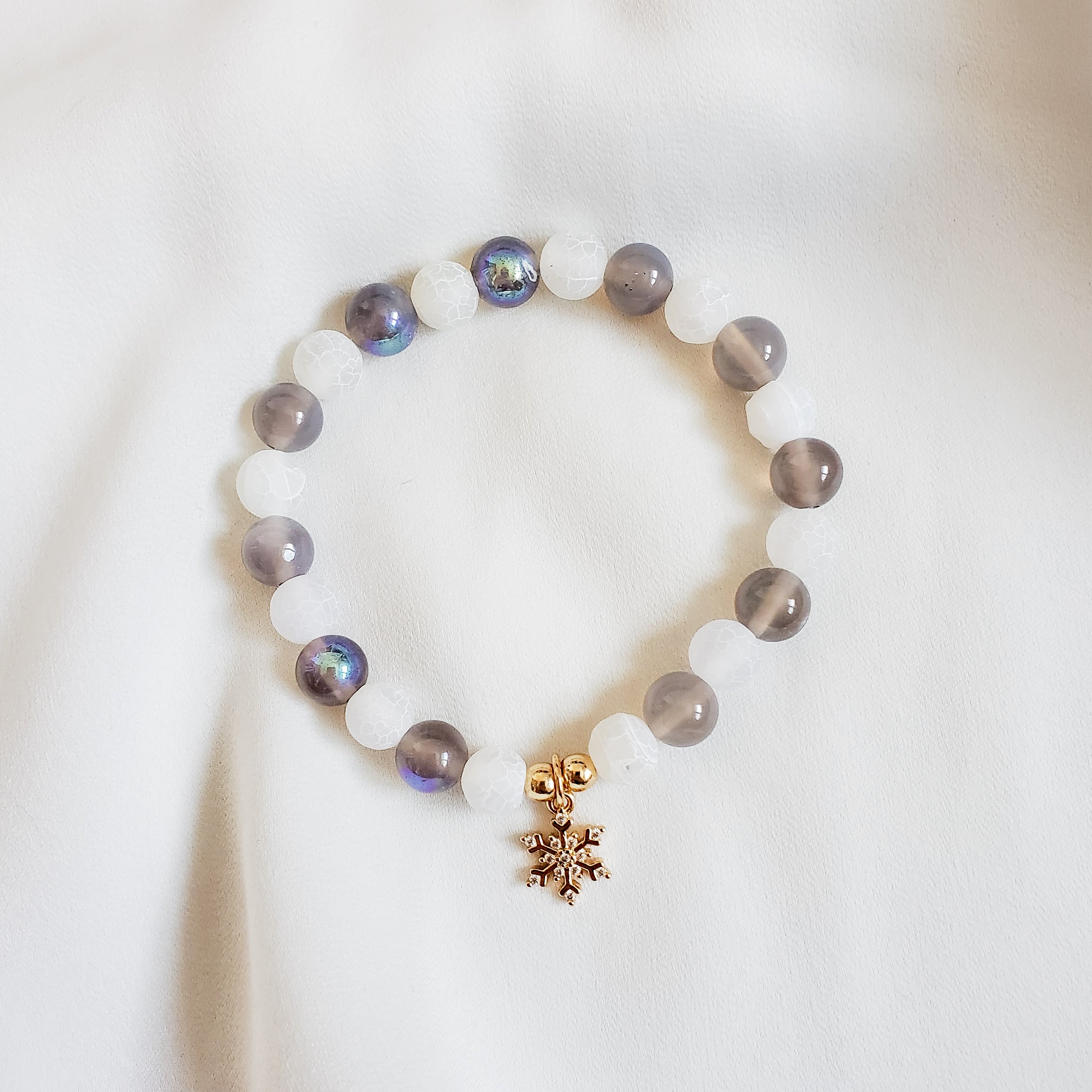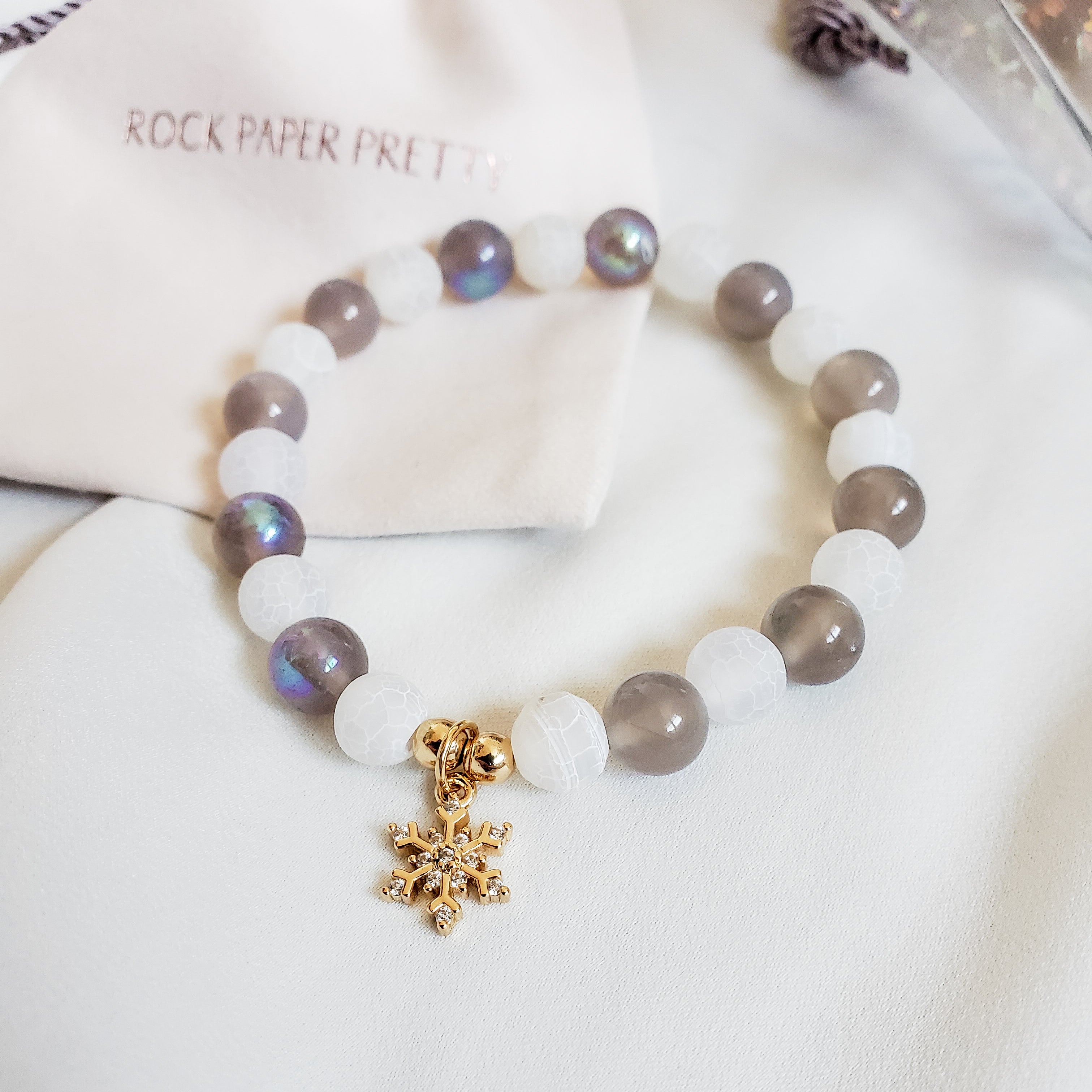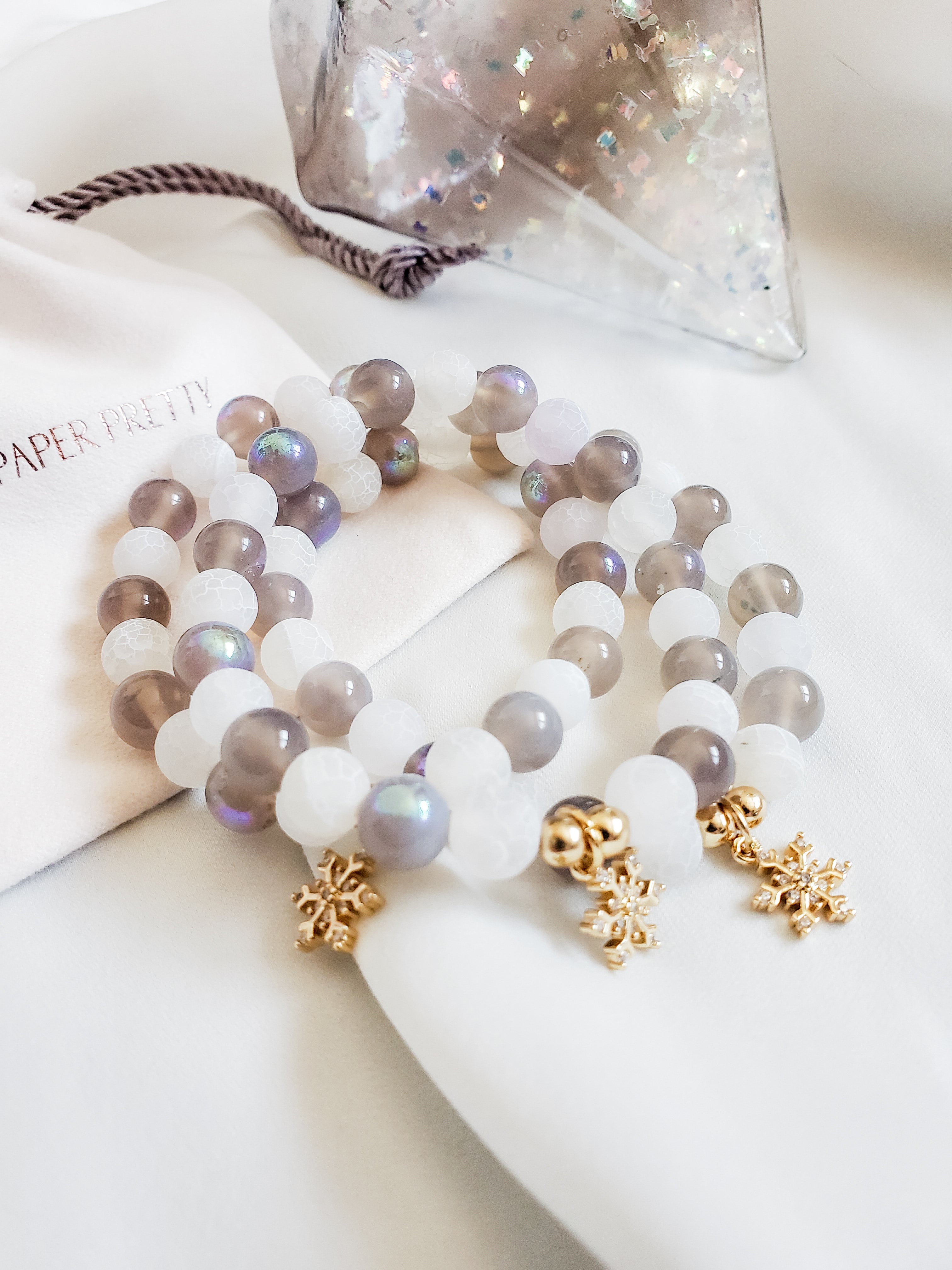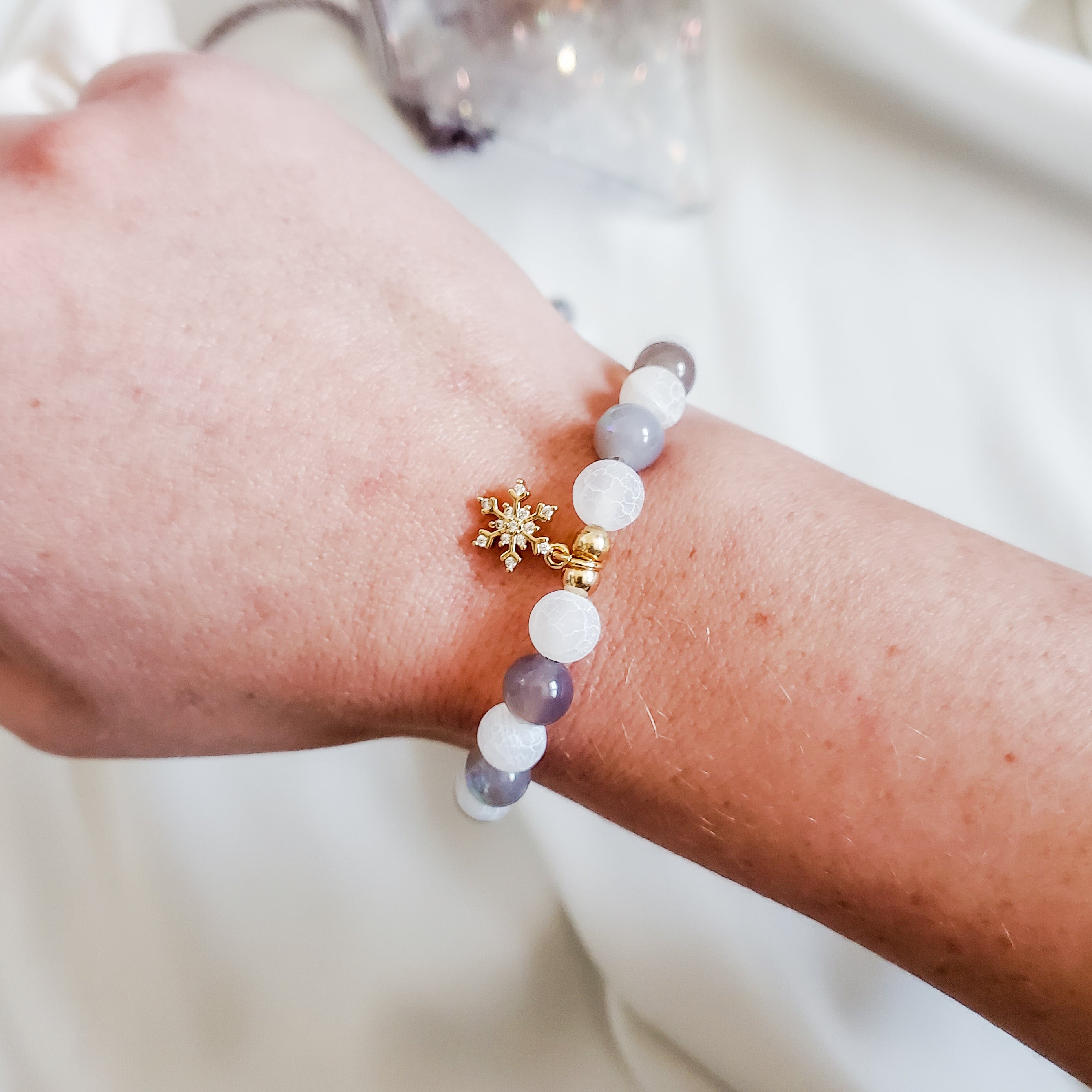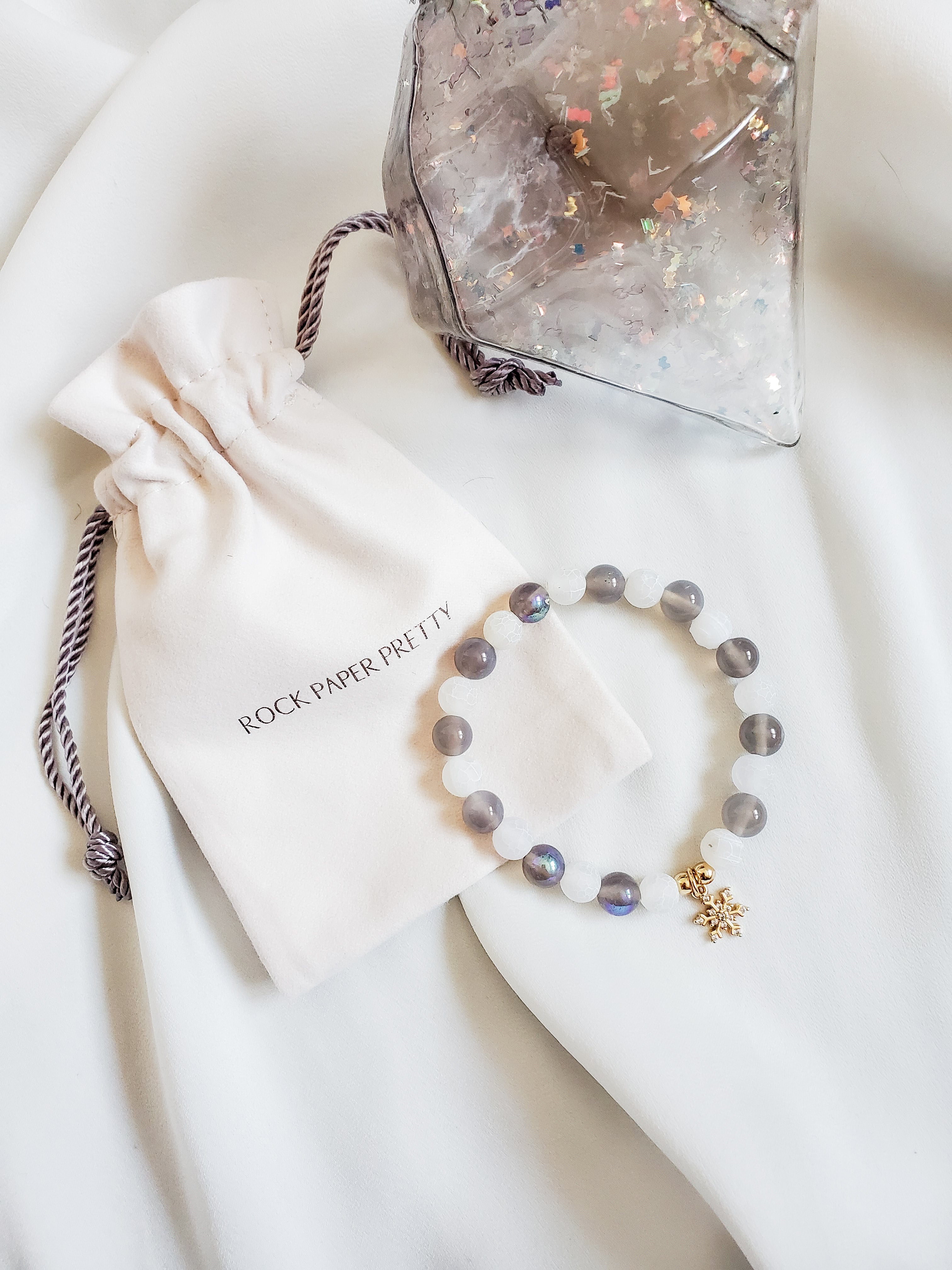 Celebrate the season and be party ready with this luxe bracelet.
The Wonderland bracelet features matte white crackle agate, aura grey agate, and gold hematite. It's finished with a stunning 18k gold plated, micro pave snowflake charm for the perfect touch of holiday sparkle!
Features:
8mm gemstone beads
Stretch bracelet
Made to order
*** SIZING ***
Measure your wrist with a tape measure at the narrowest part of your wrist. Add 0.5 inches for a snug fit. Add 1 inch for a looser fit.