FREE Express shipping in Canada on orders over $150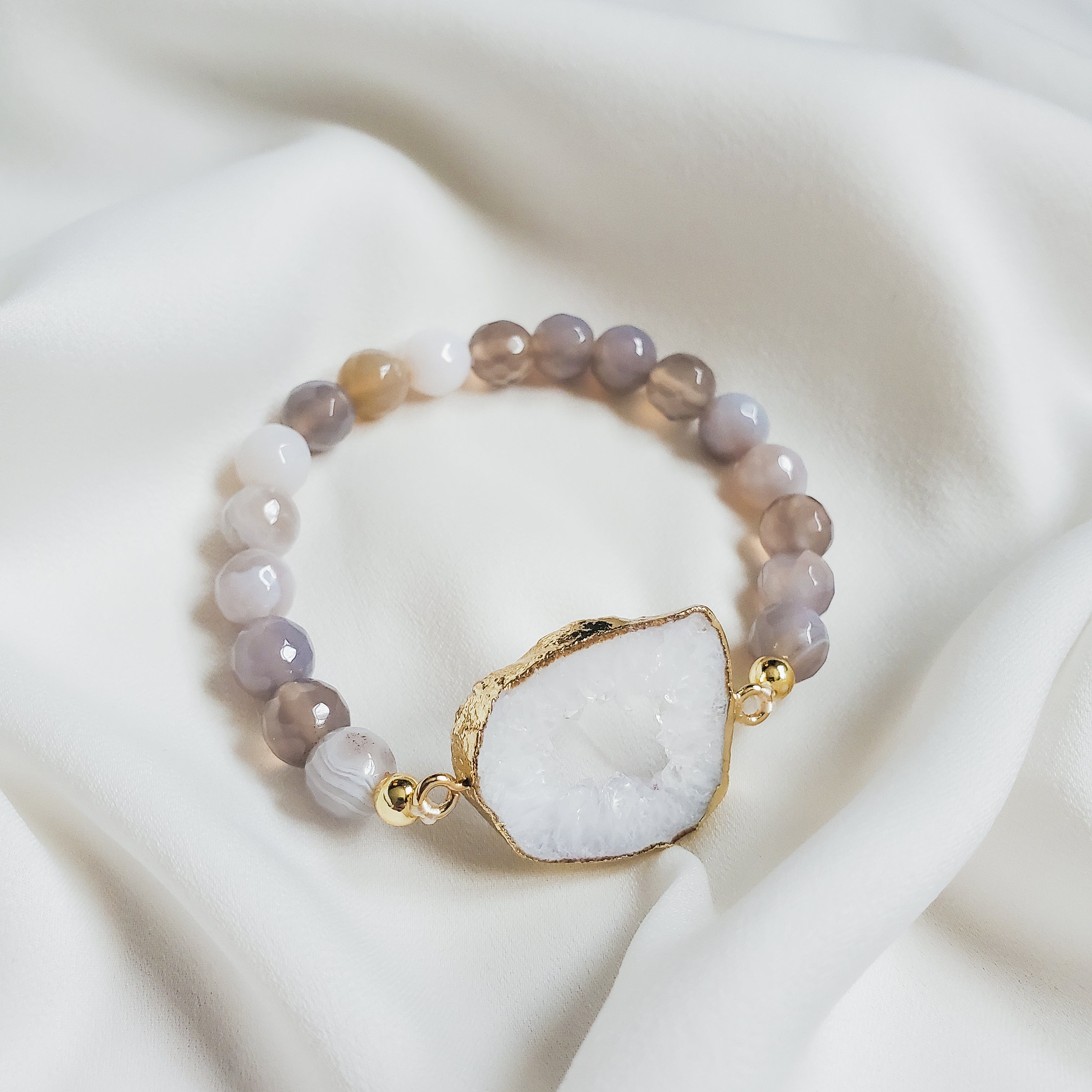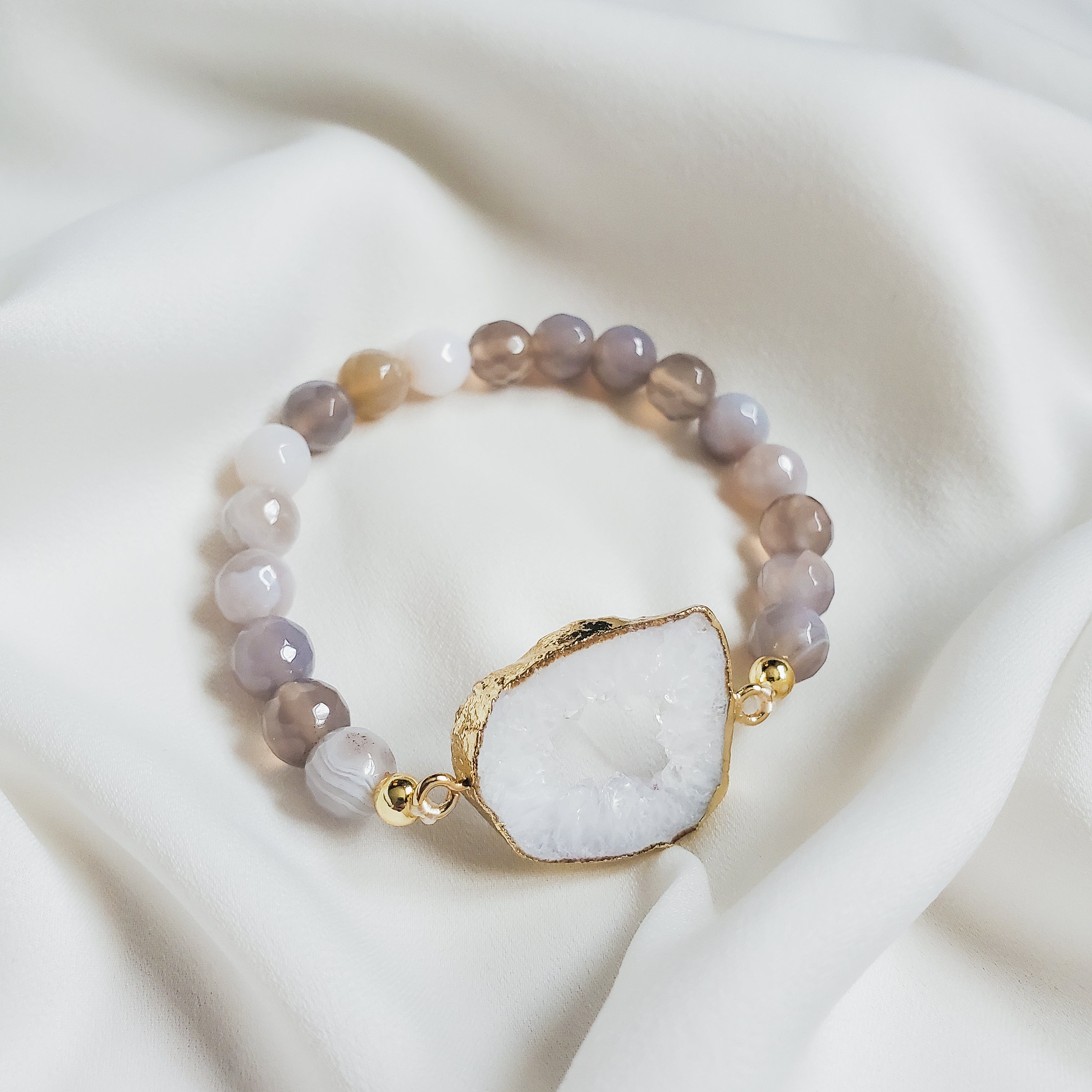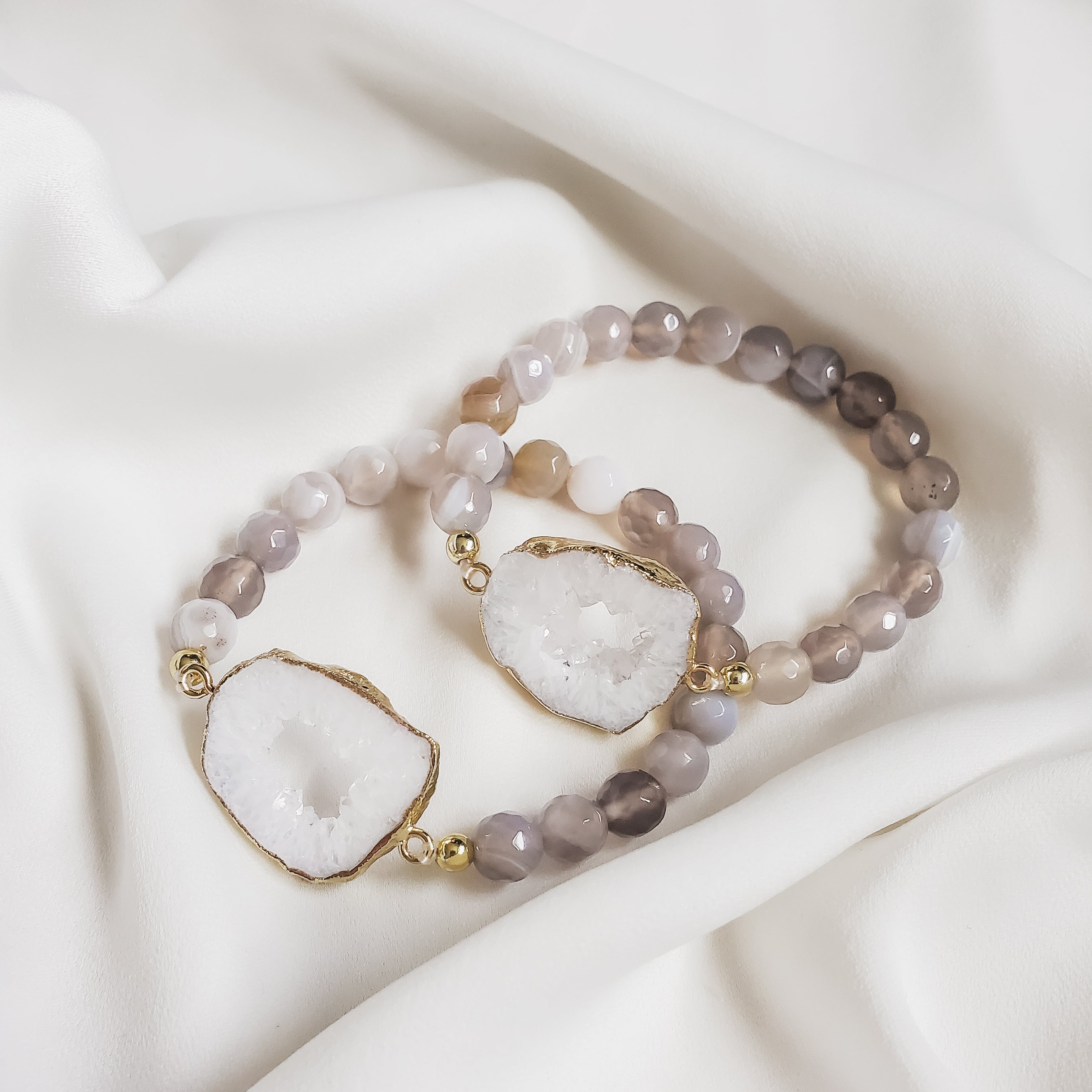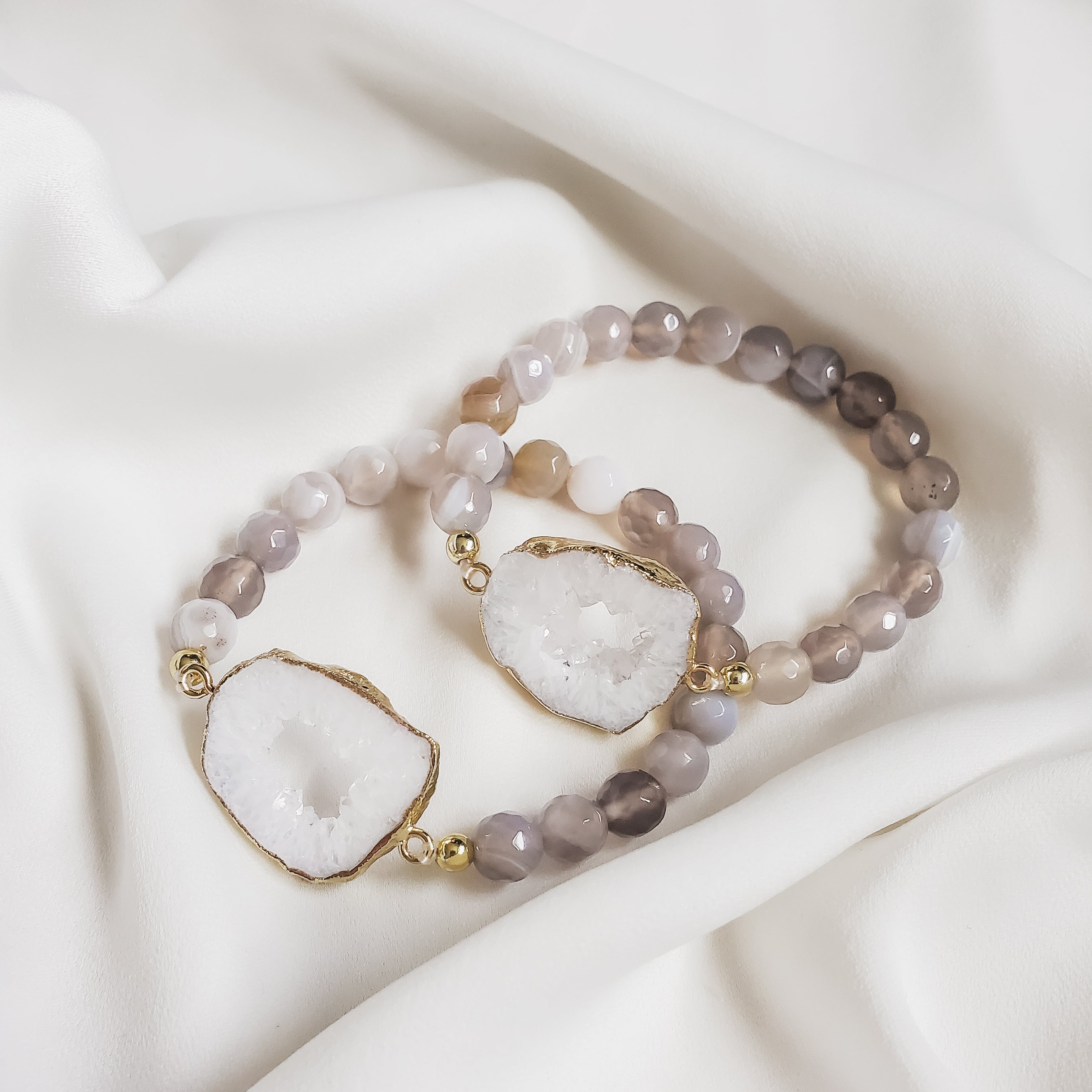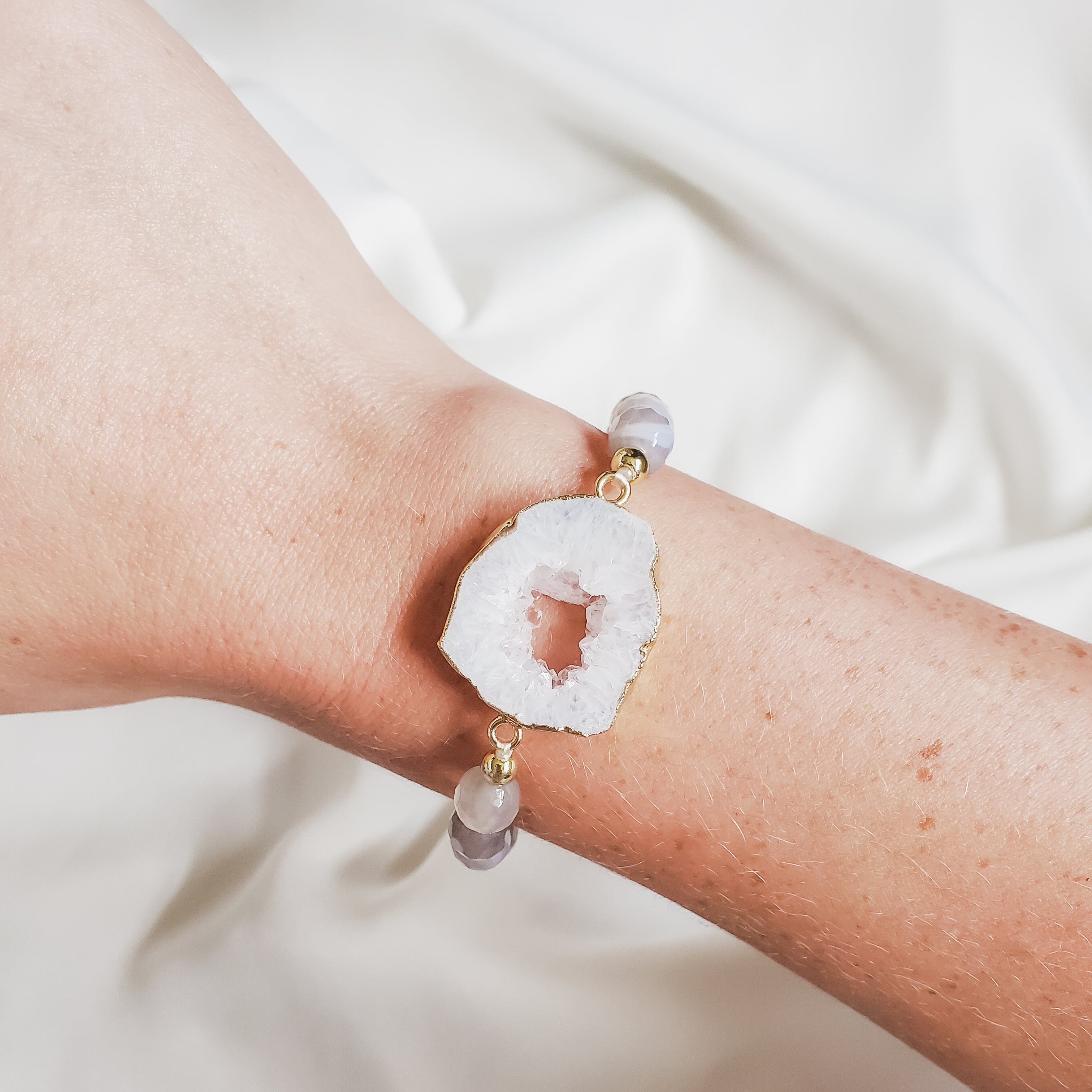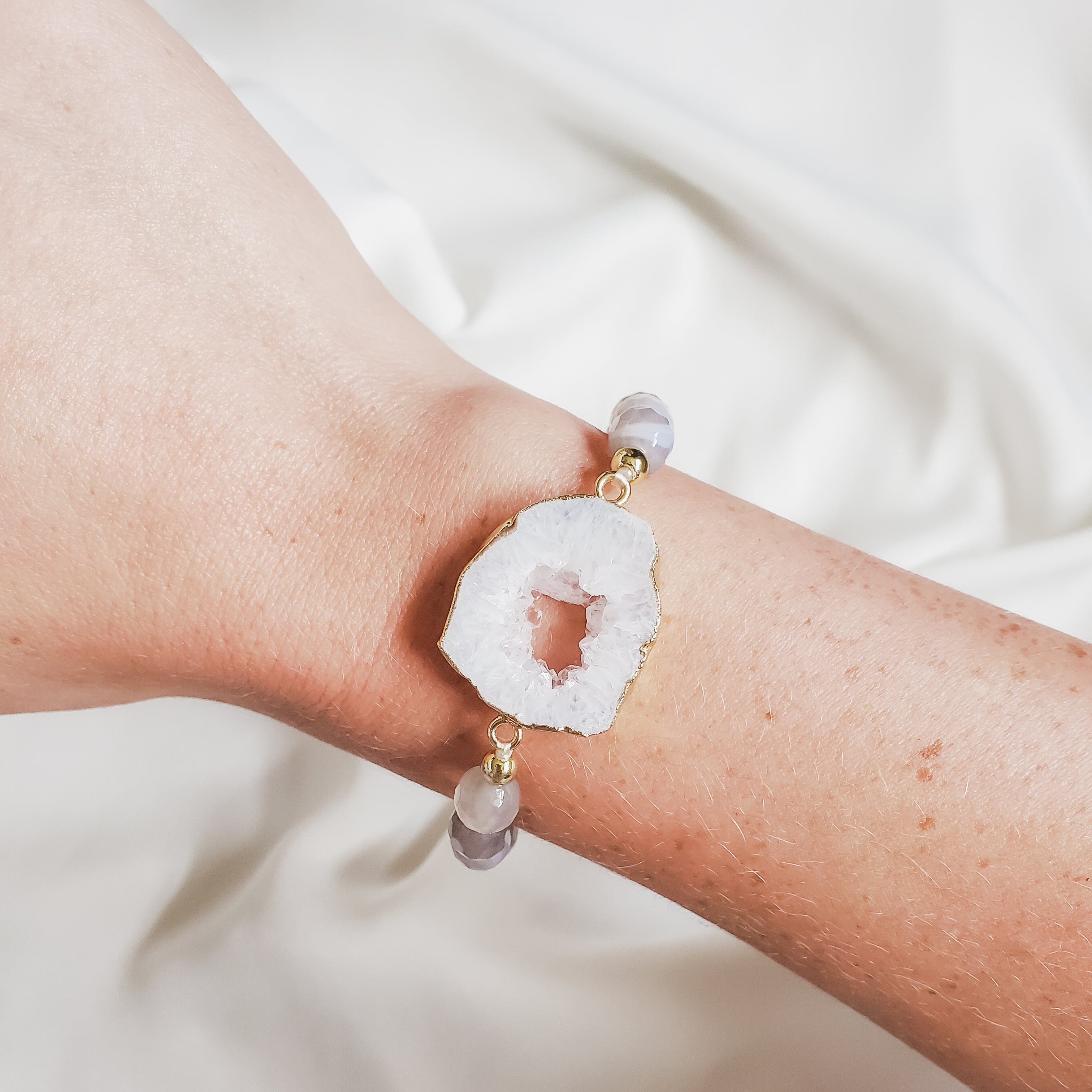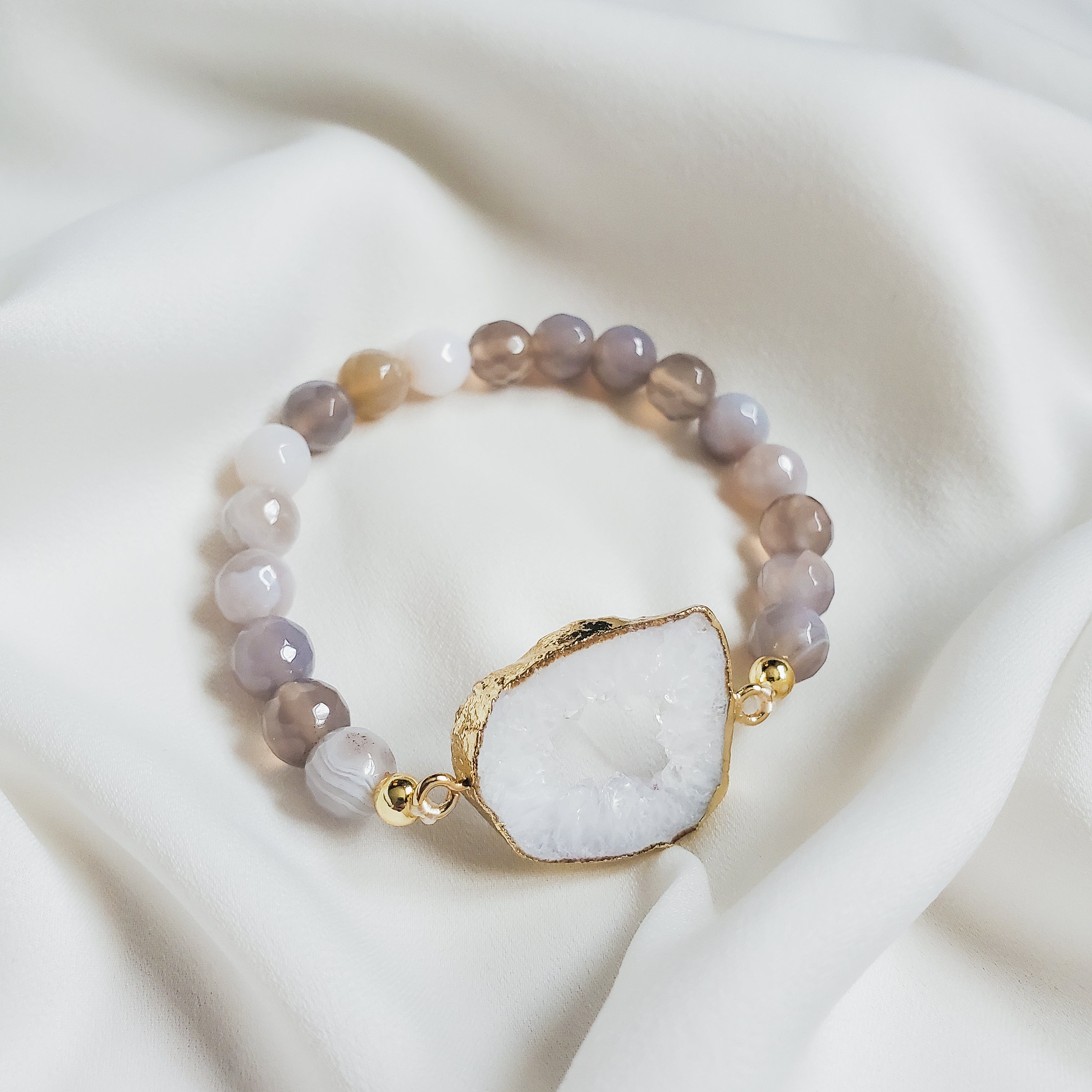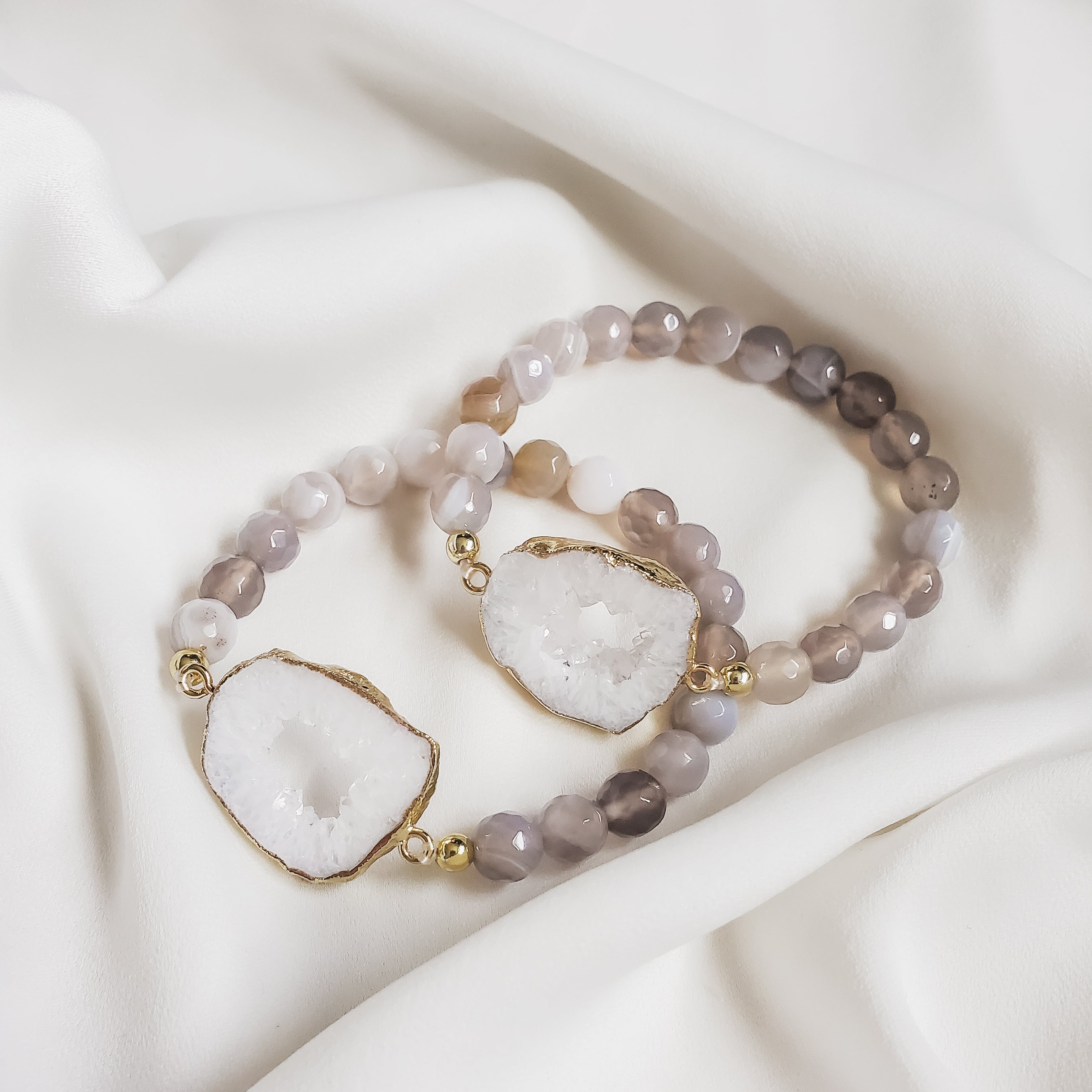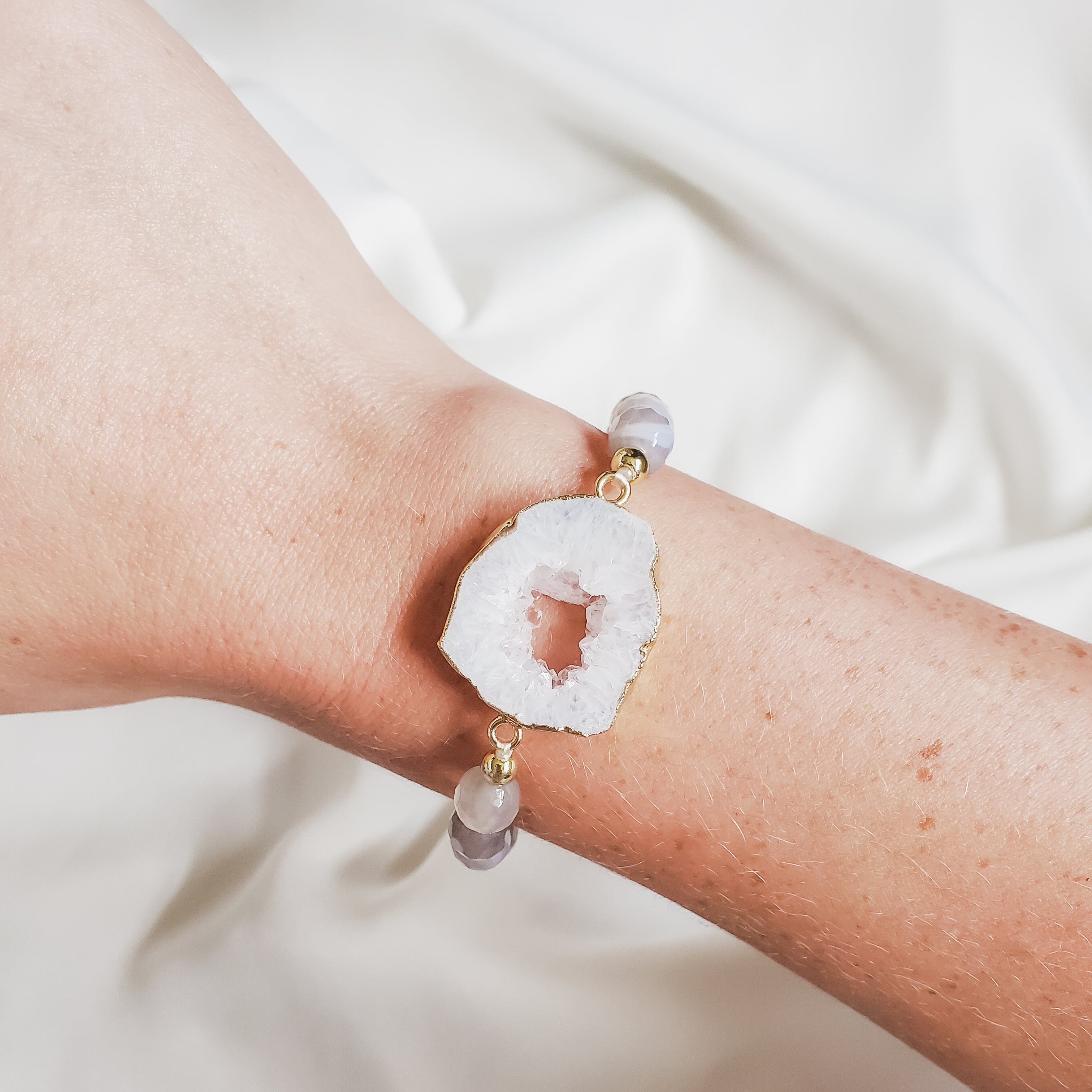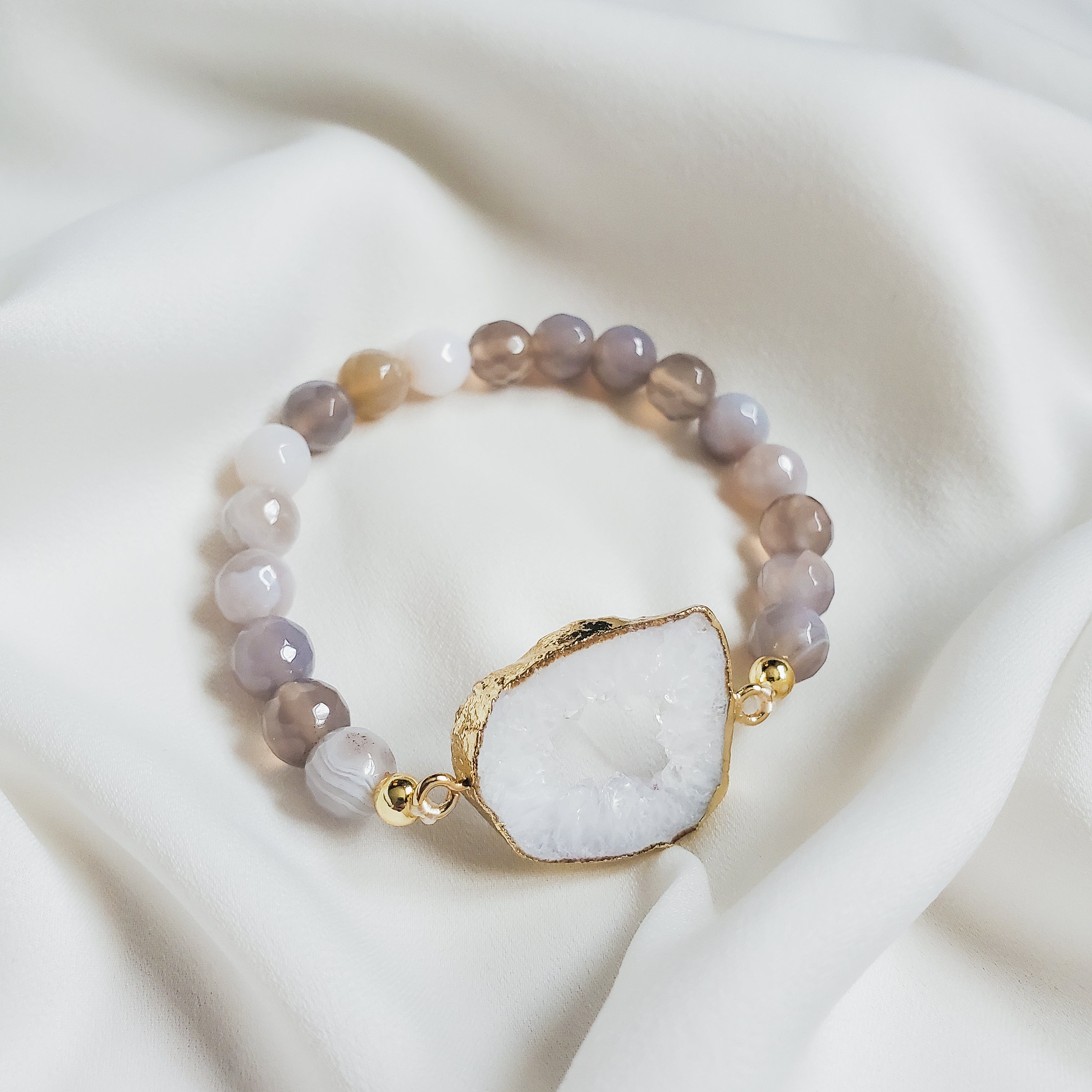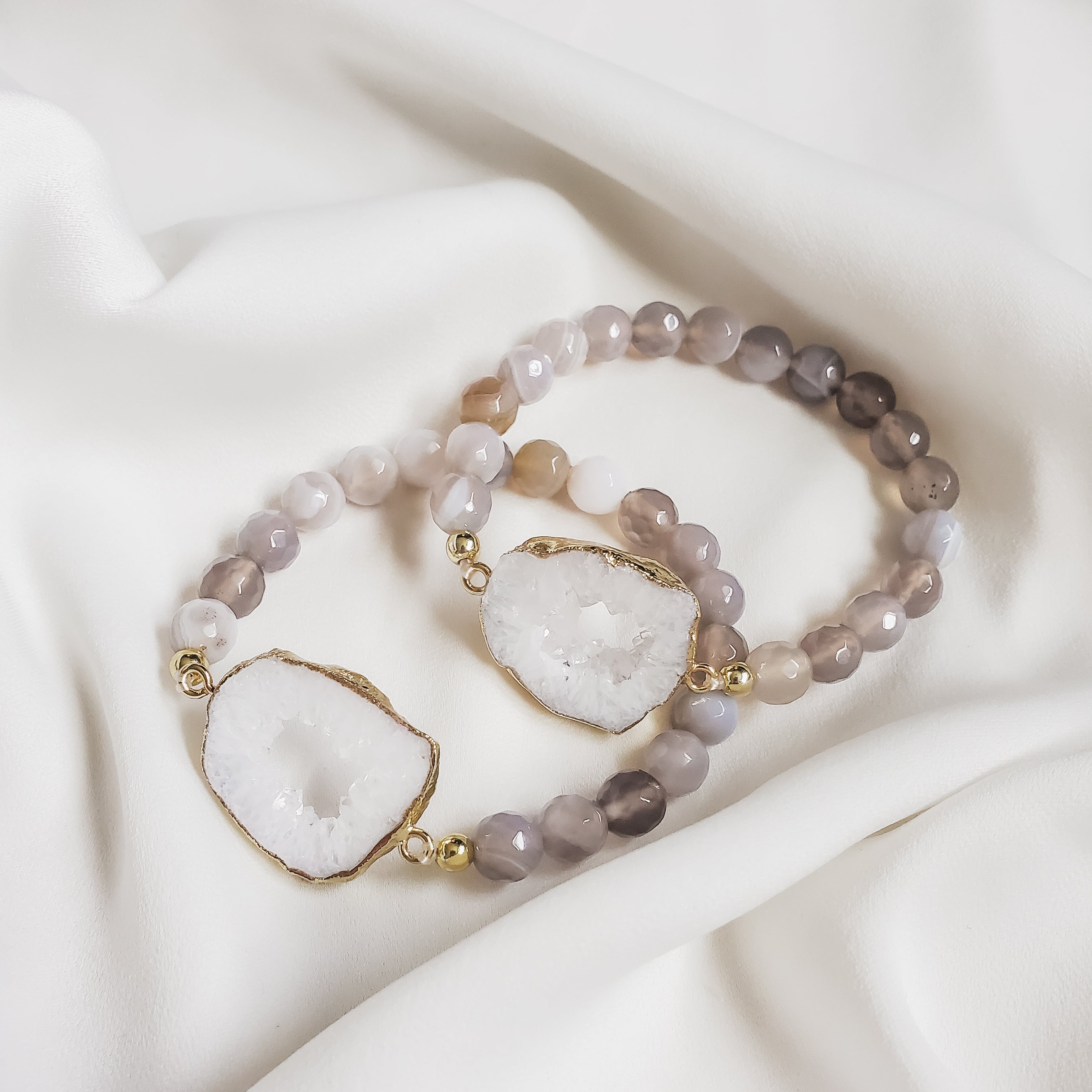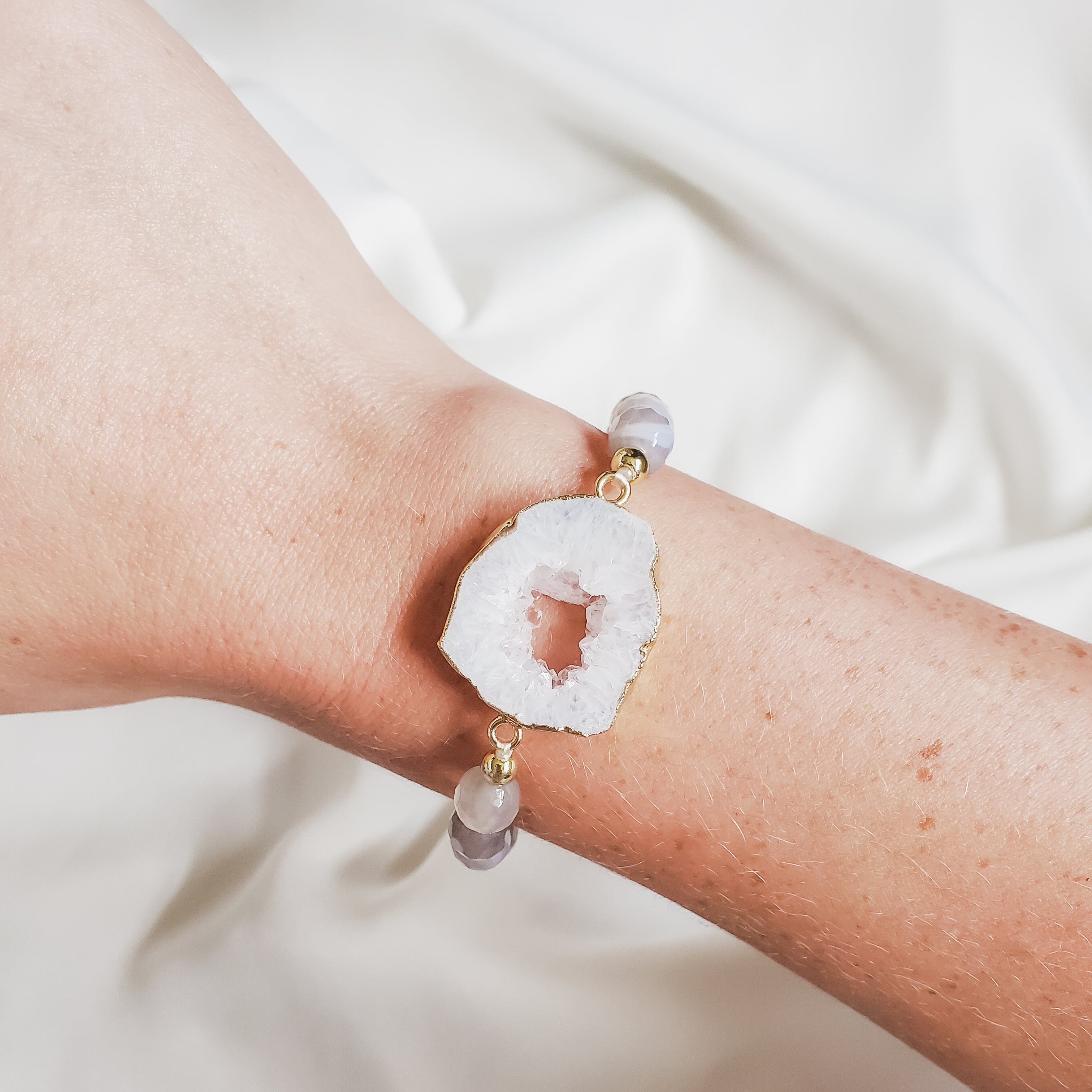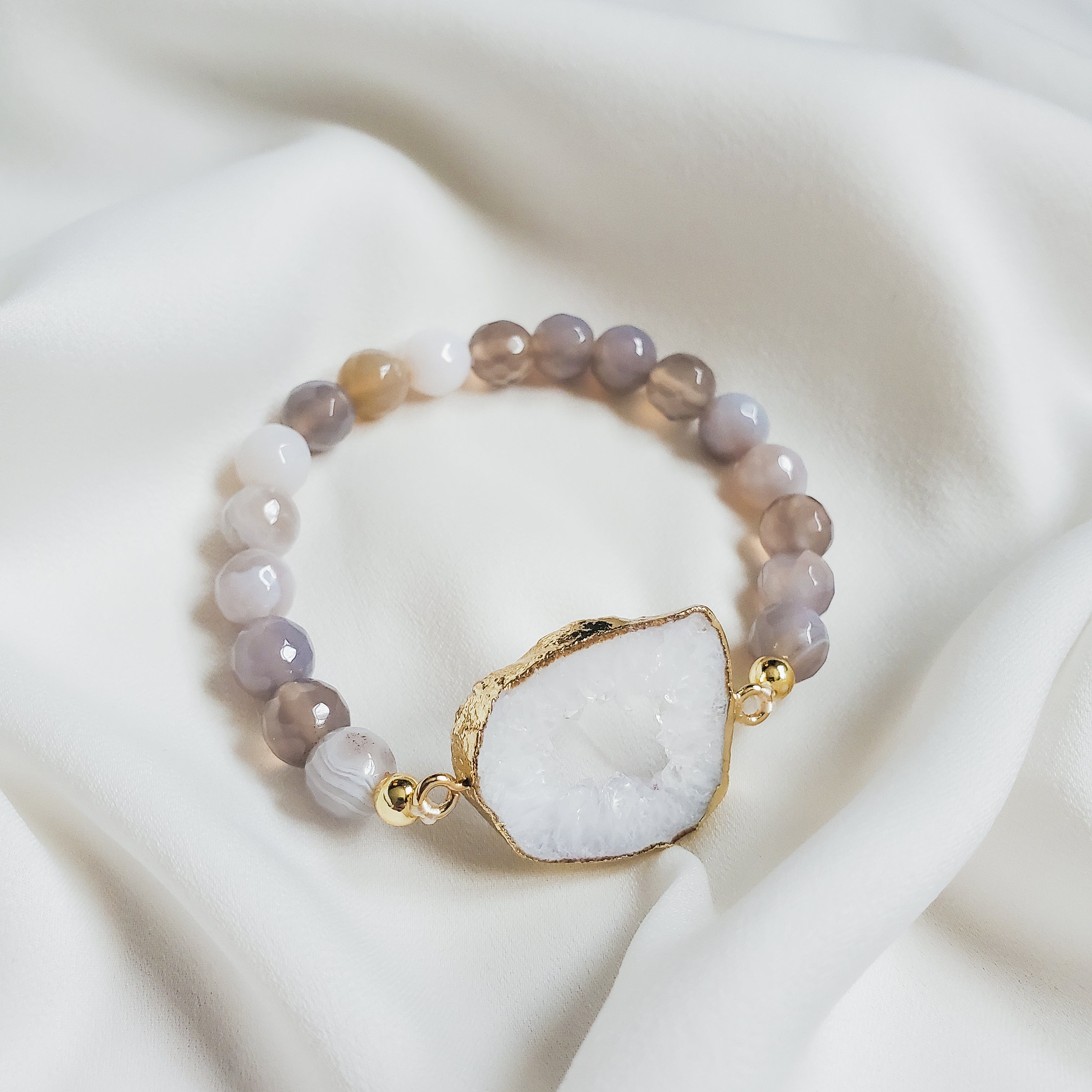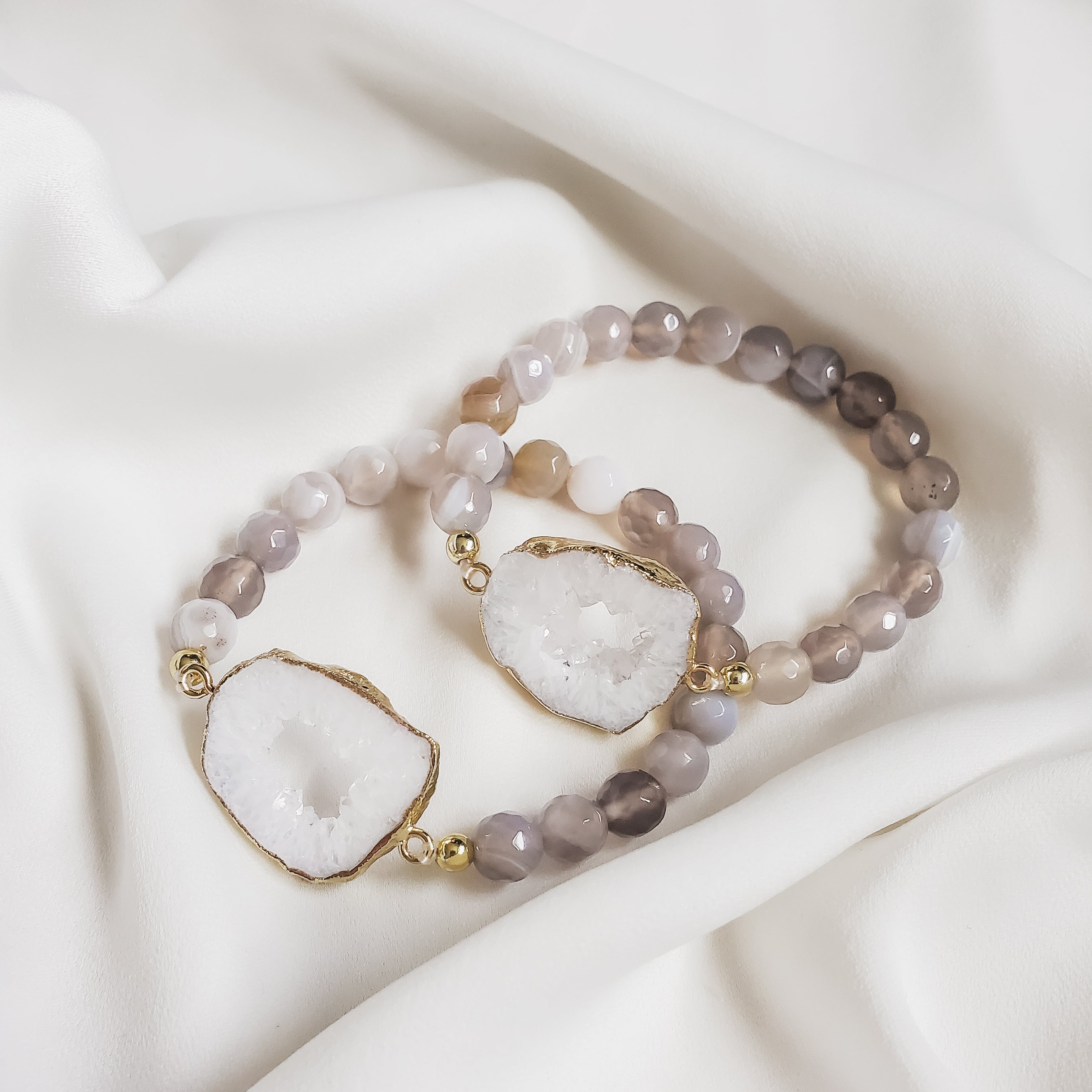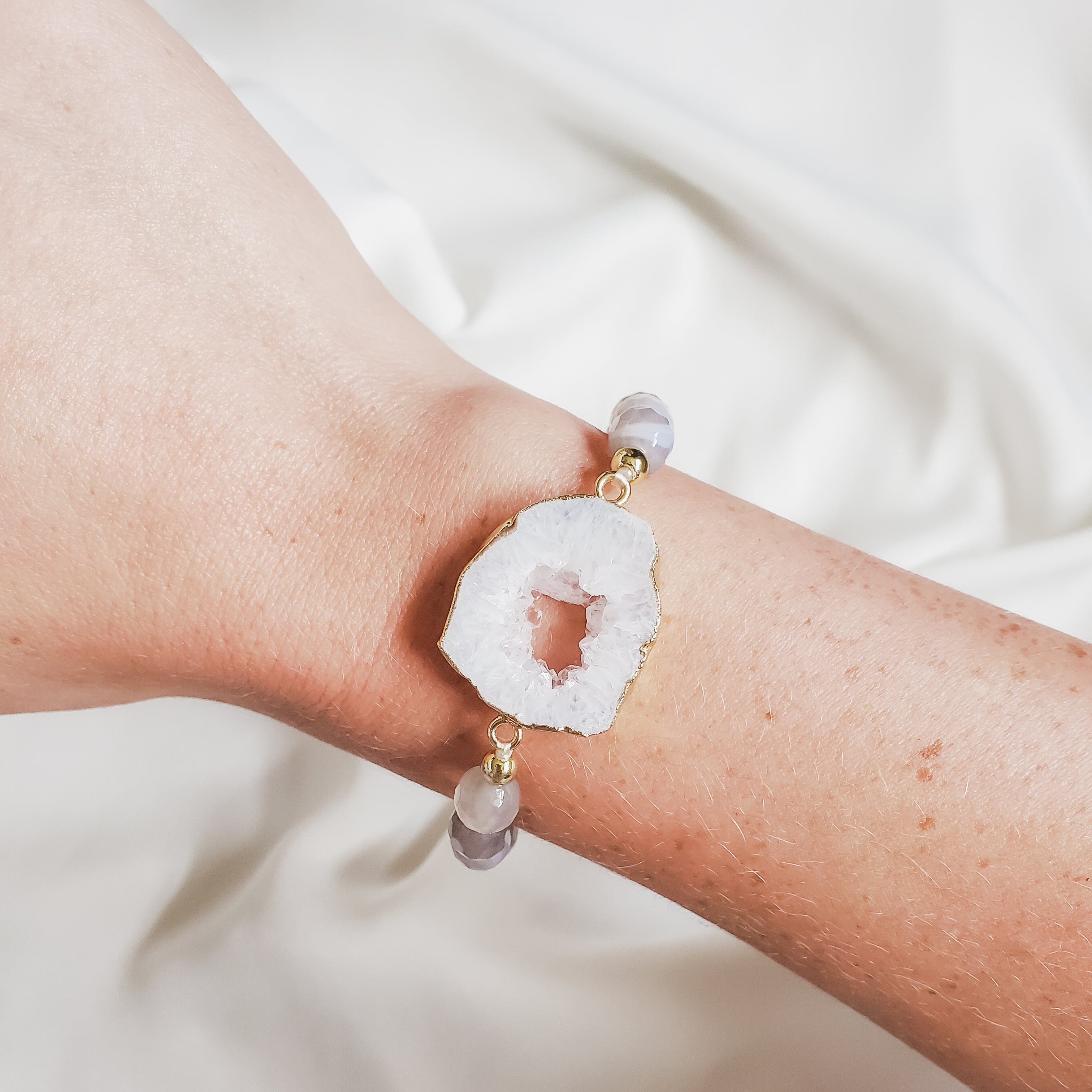 Grey Agate Connector Bracelet
Make a statement with this gorgeous grey agate bracelet!
Faceted grey agate, gold hematite, agate slice connector stone with gold plated edge.
8mm gemstone beads. Agate connector stone is approximately 2 x 3cm but may vary slightly as these are natural stones and each one is unique.
Stretch bracelet. Made to order.