FREE Express shipping in Canada on orders over $150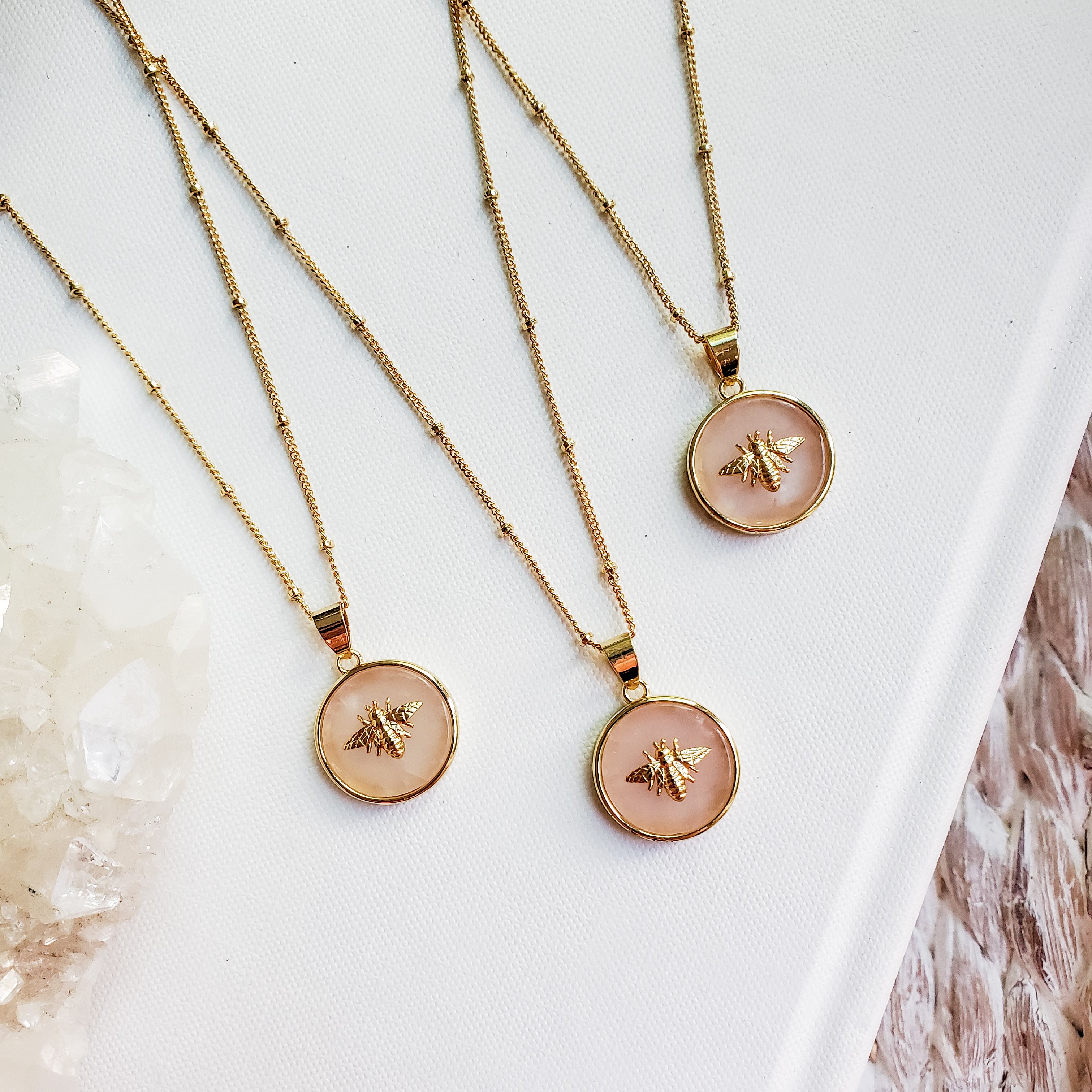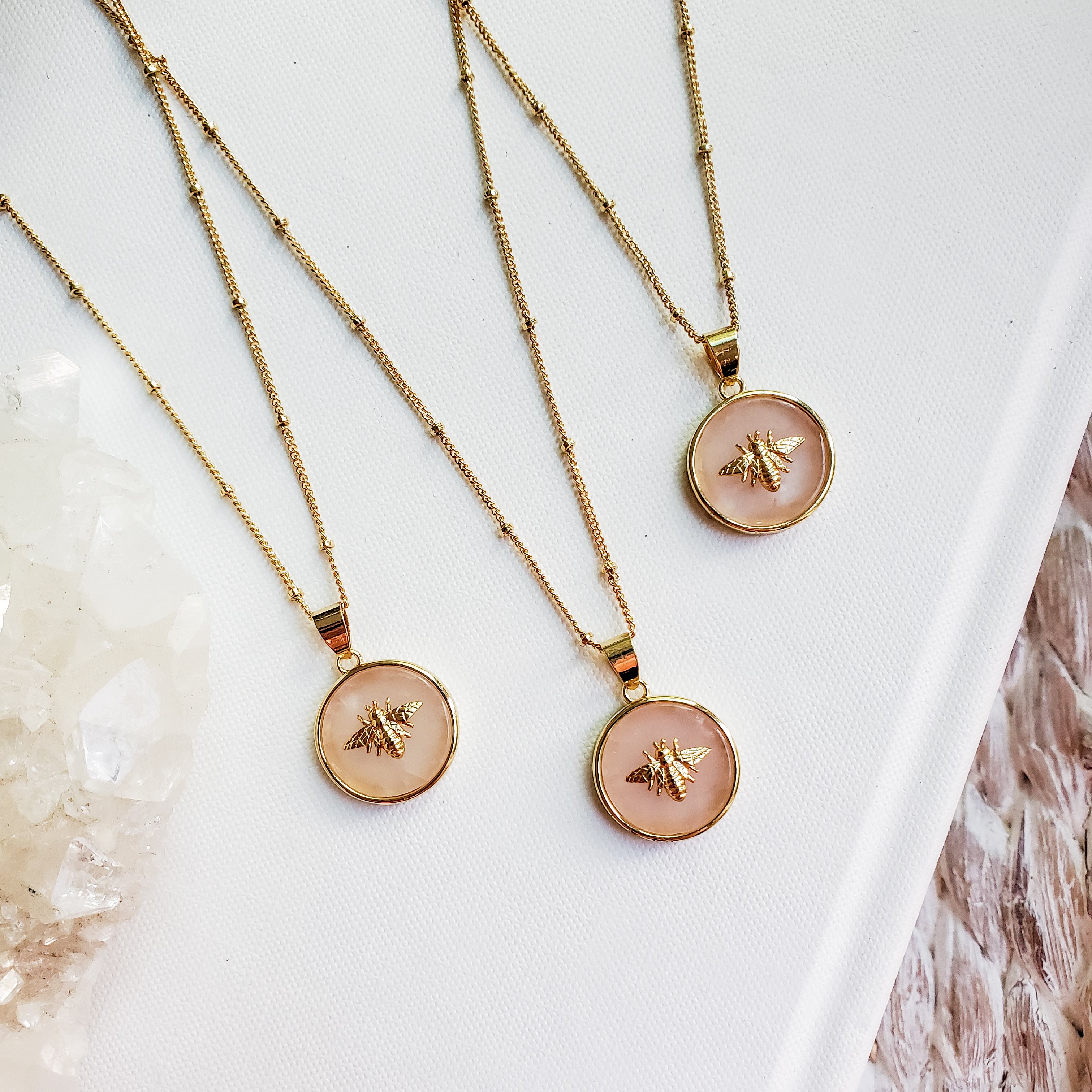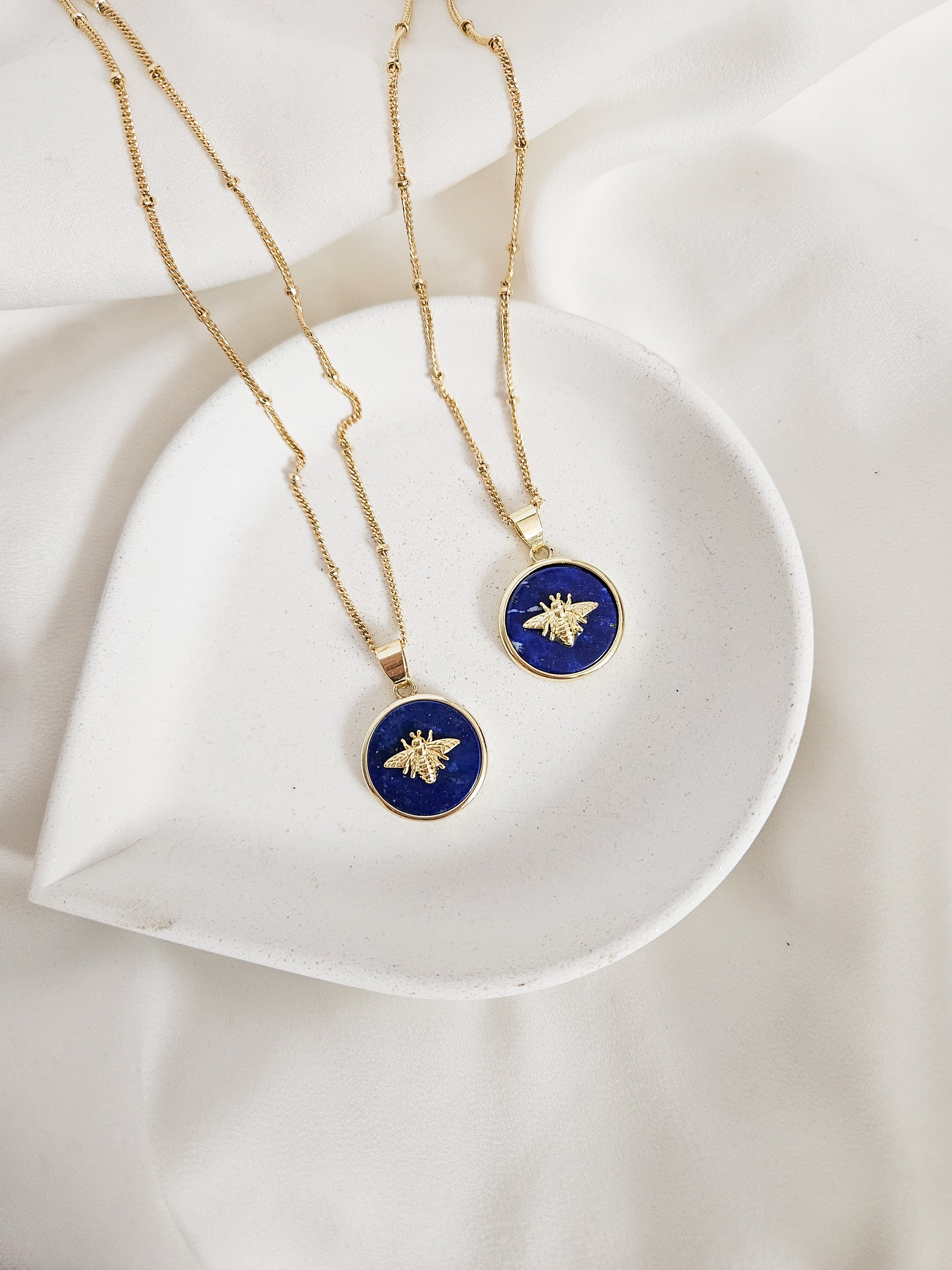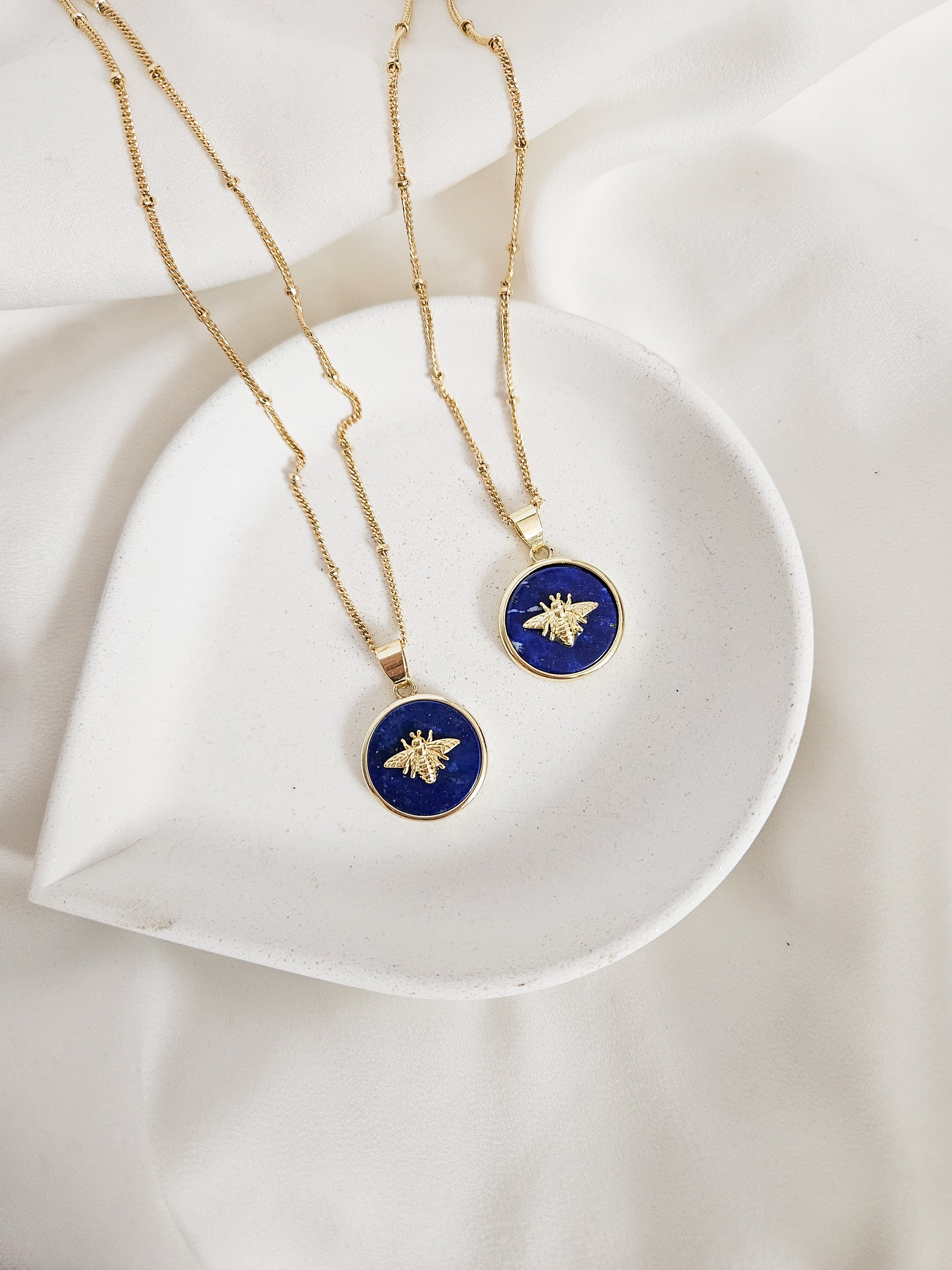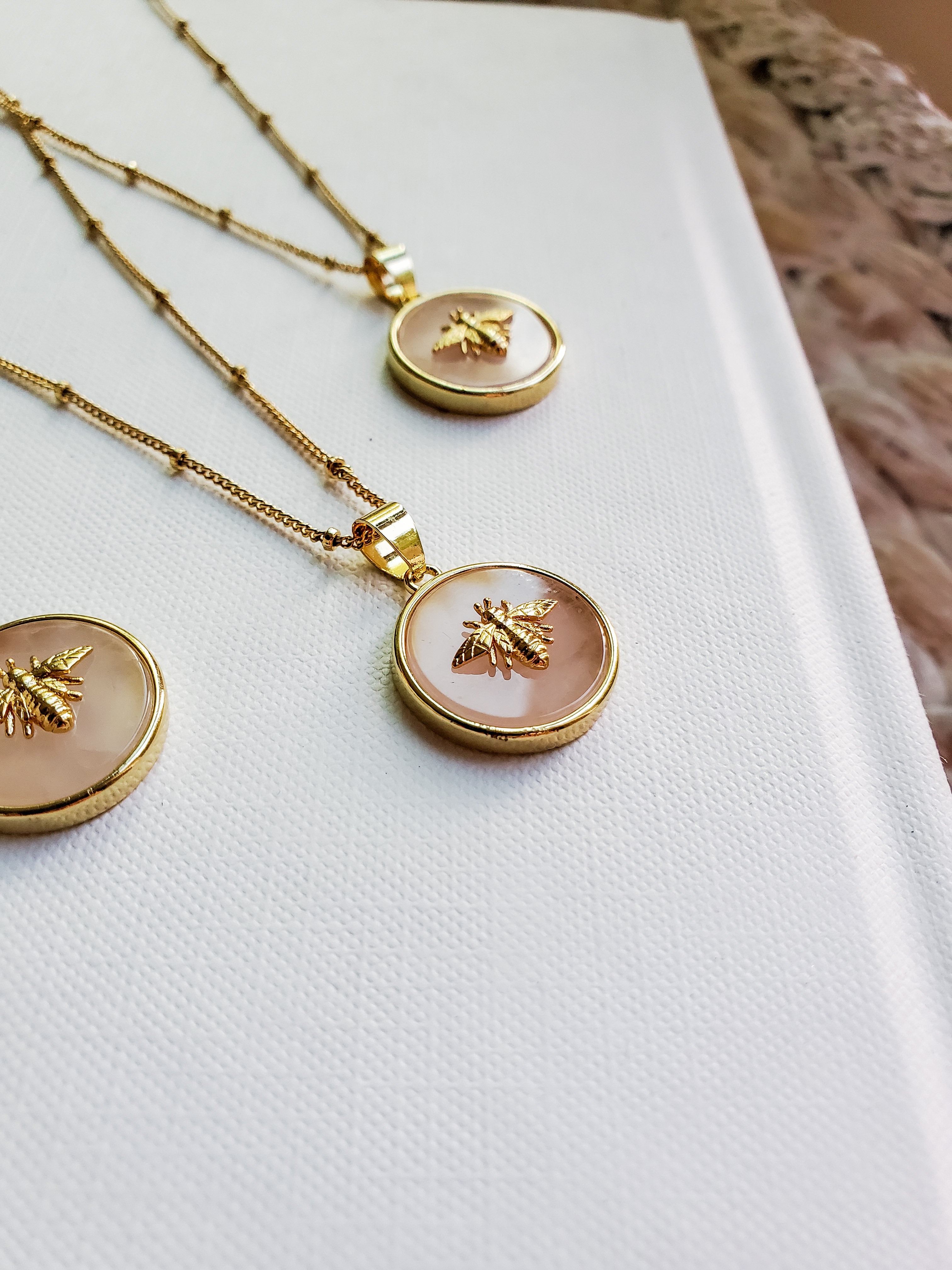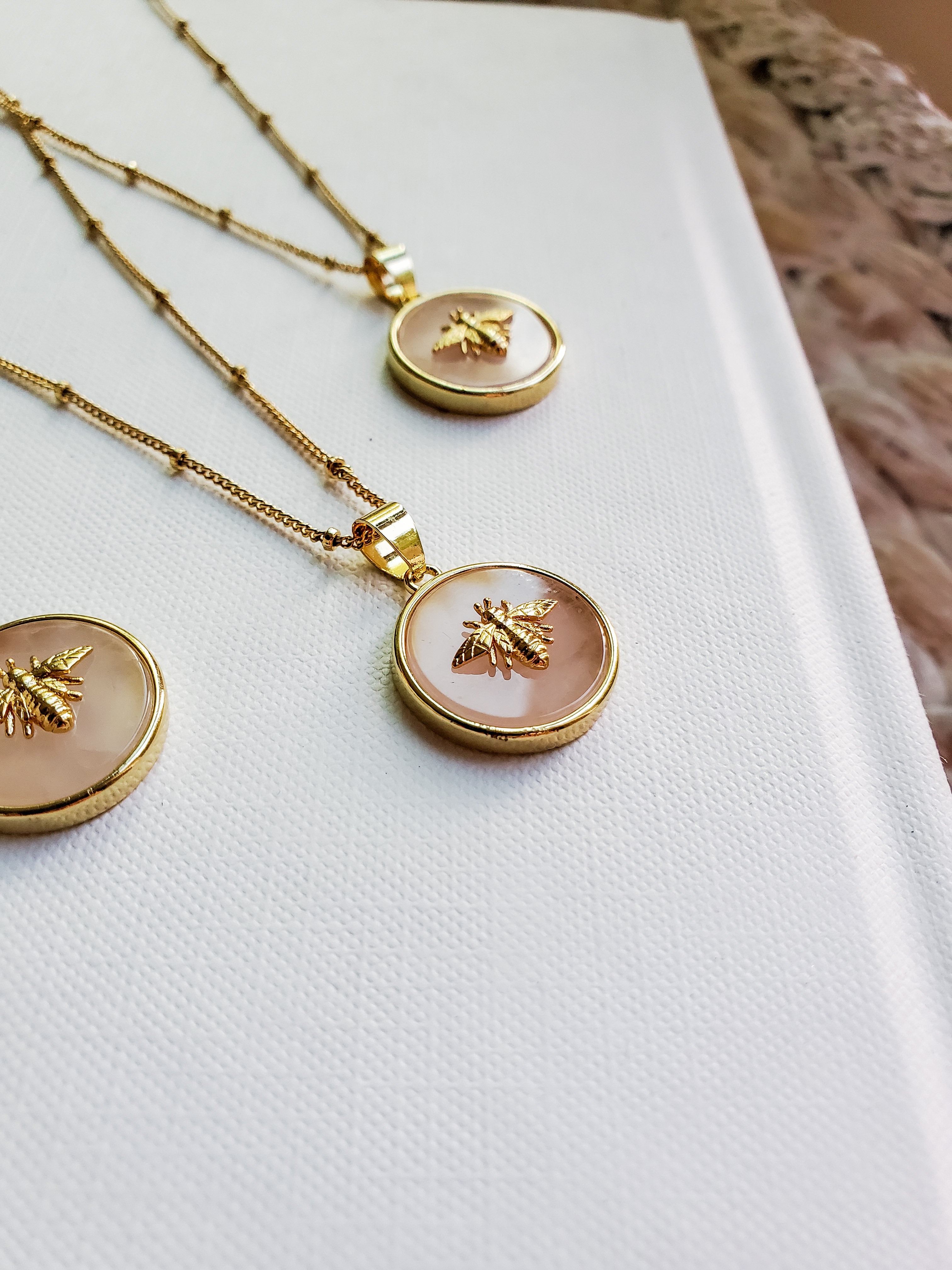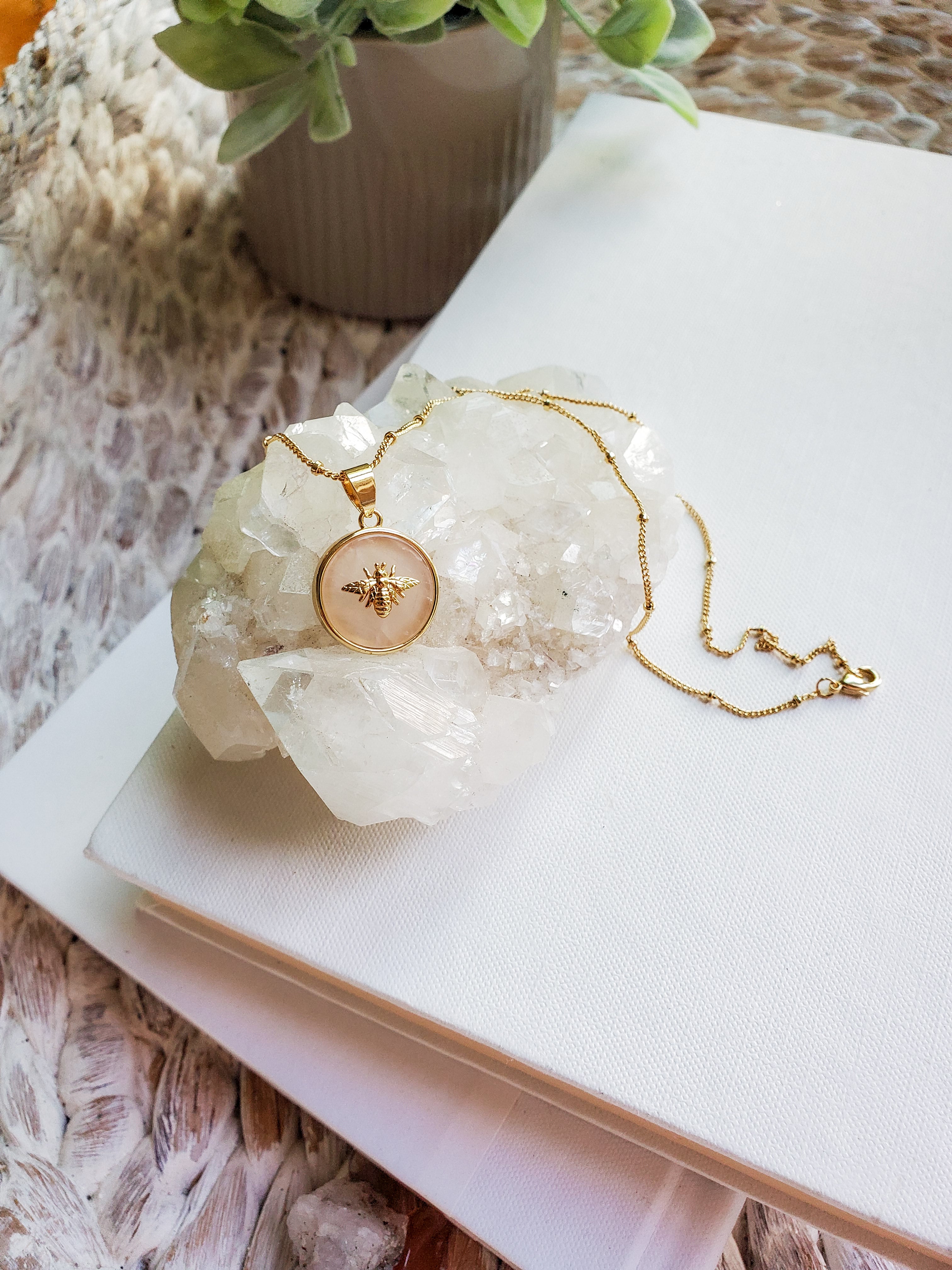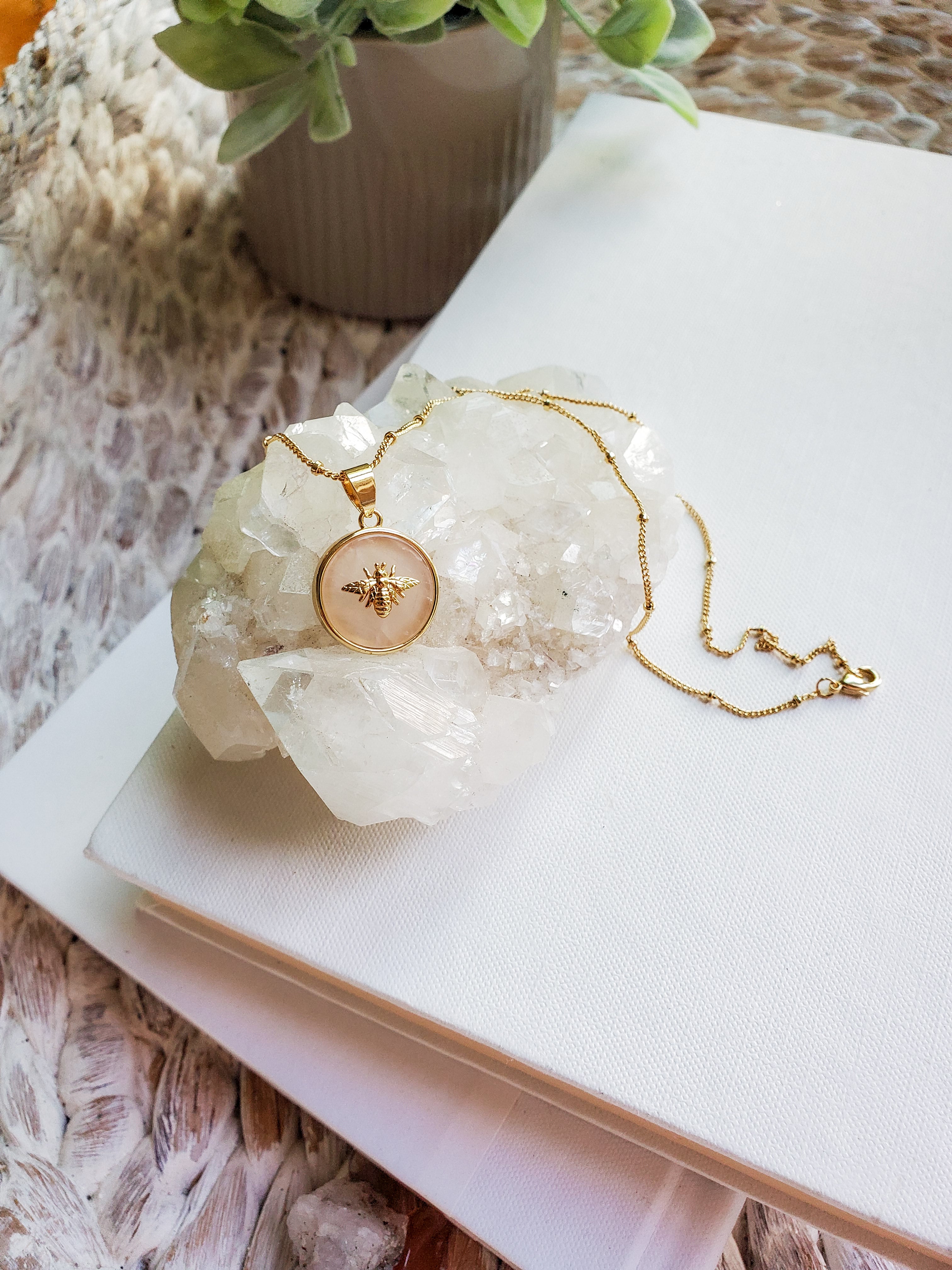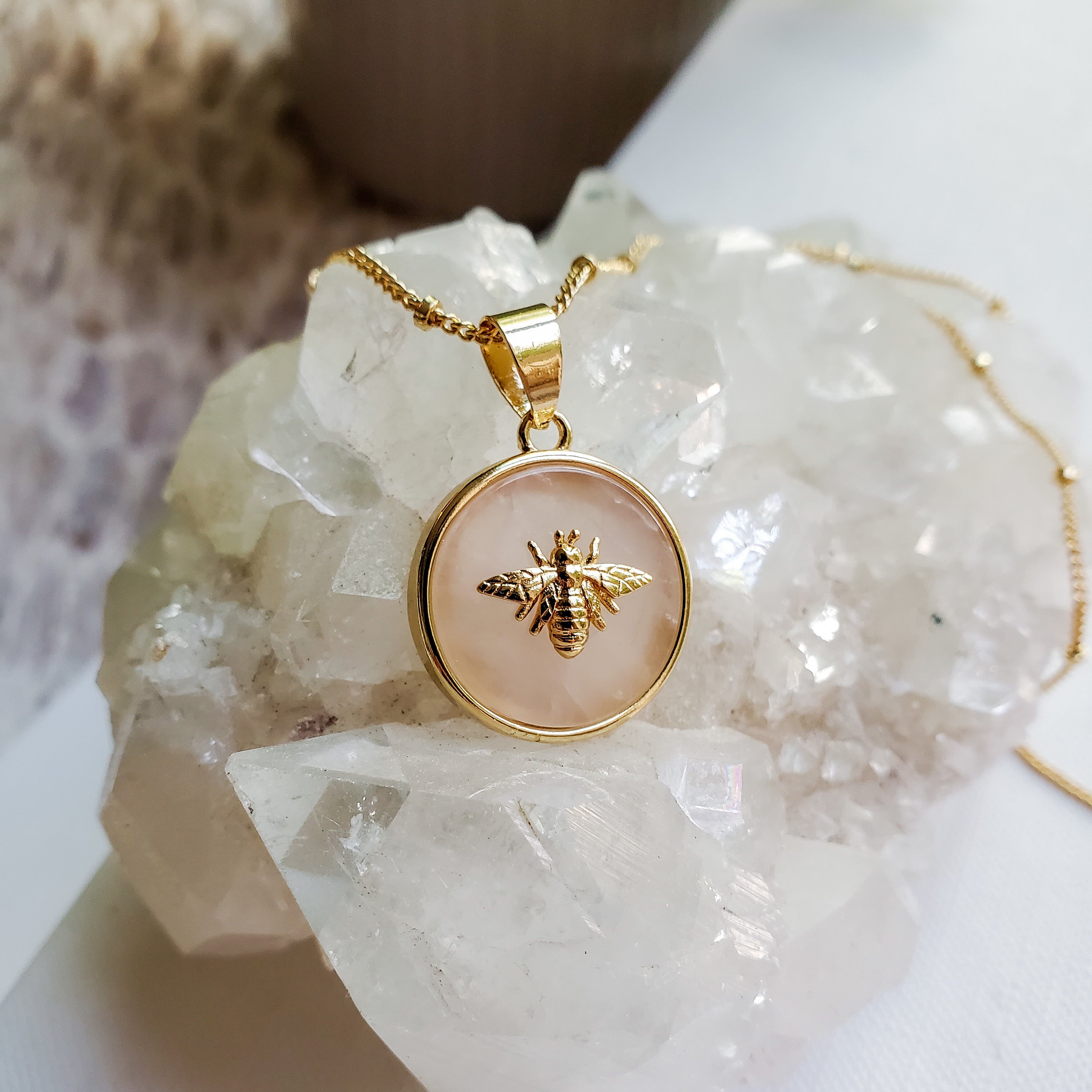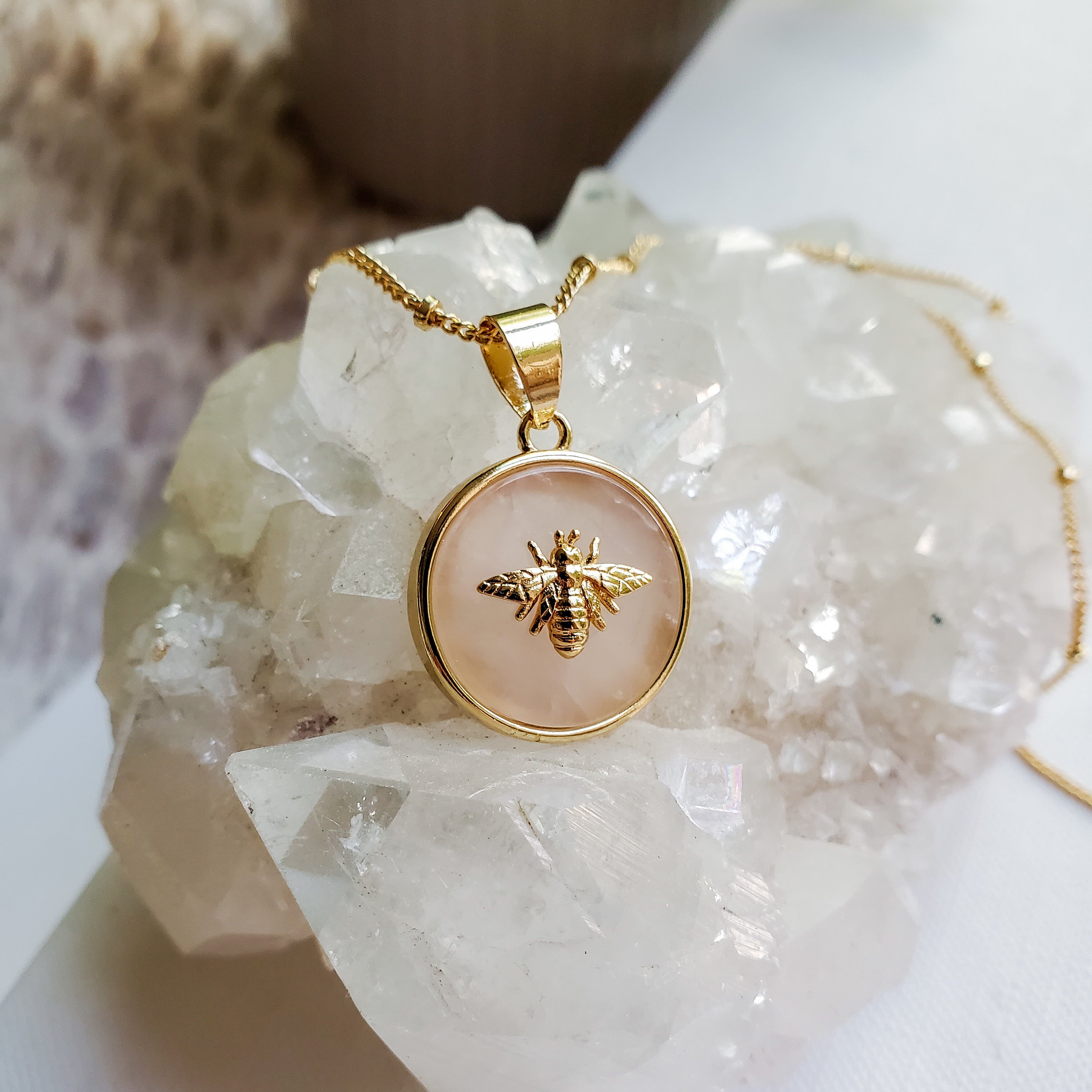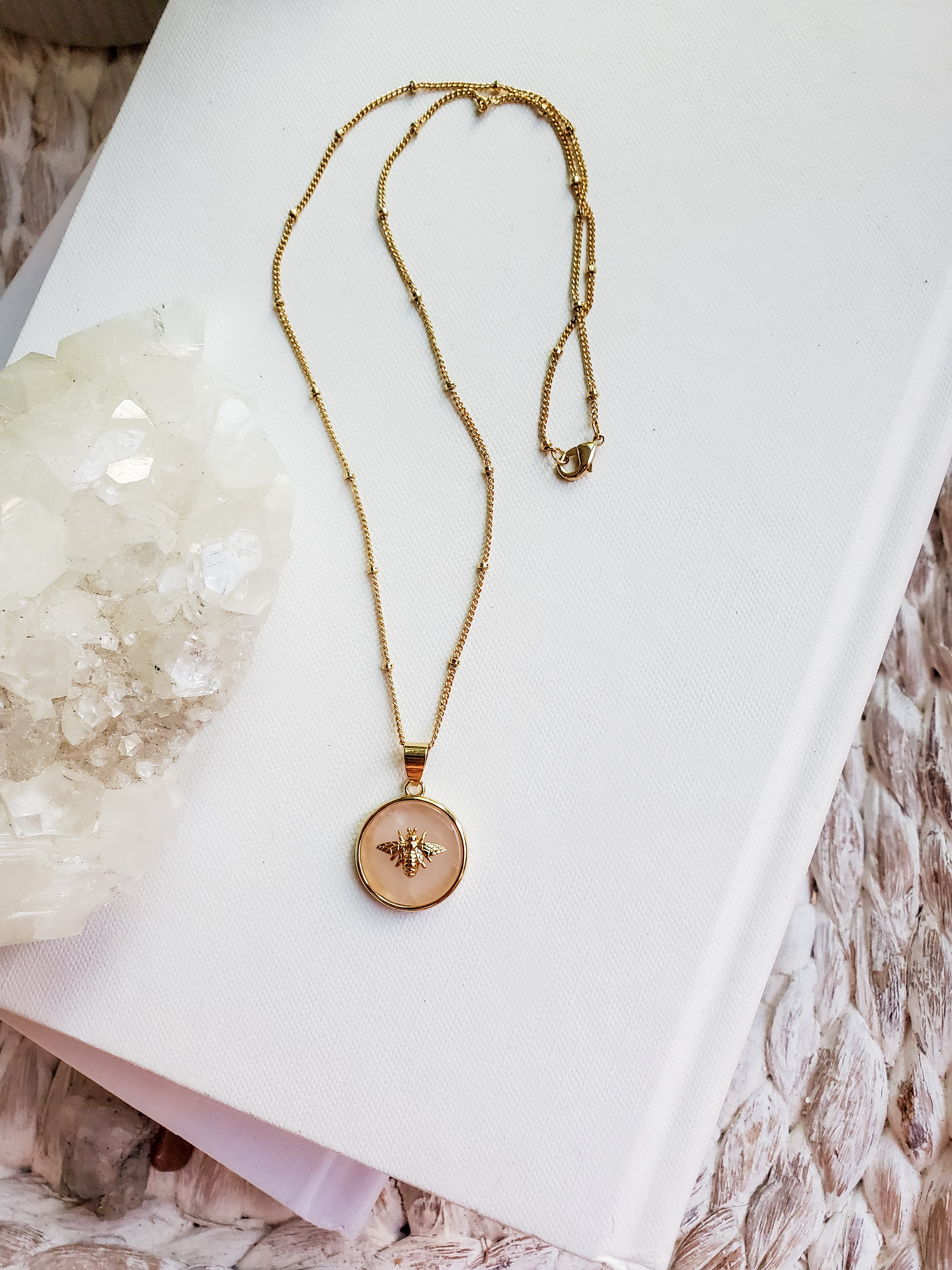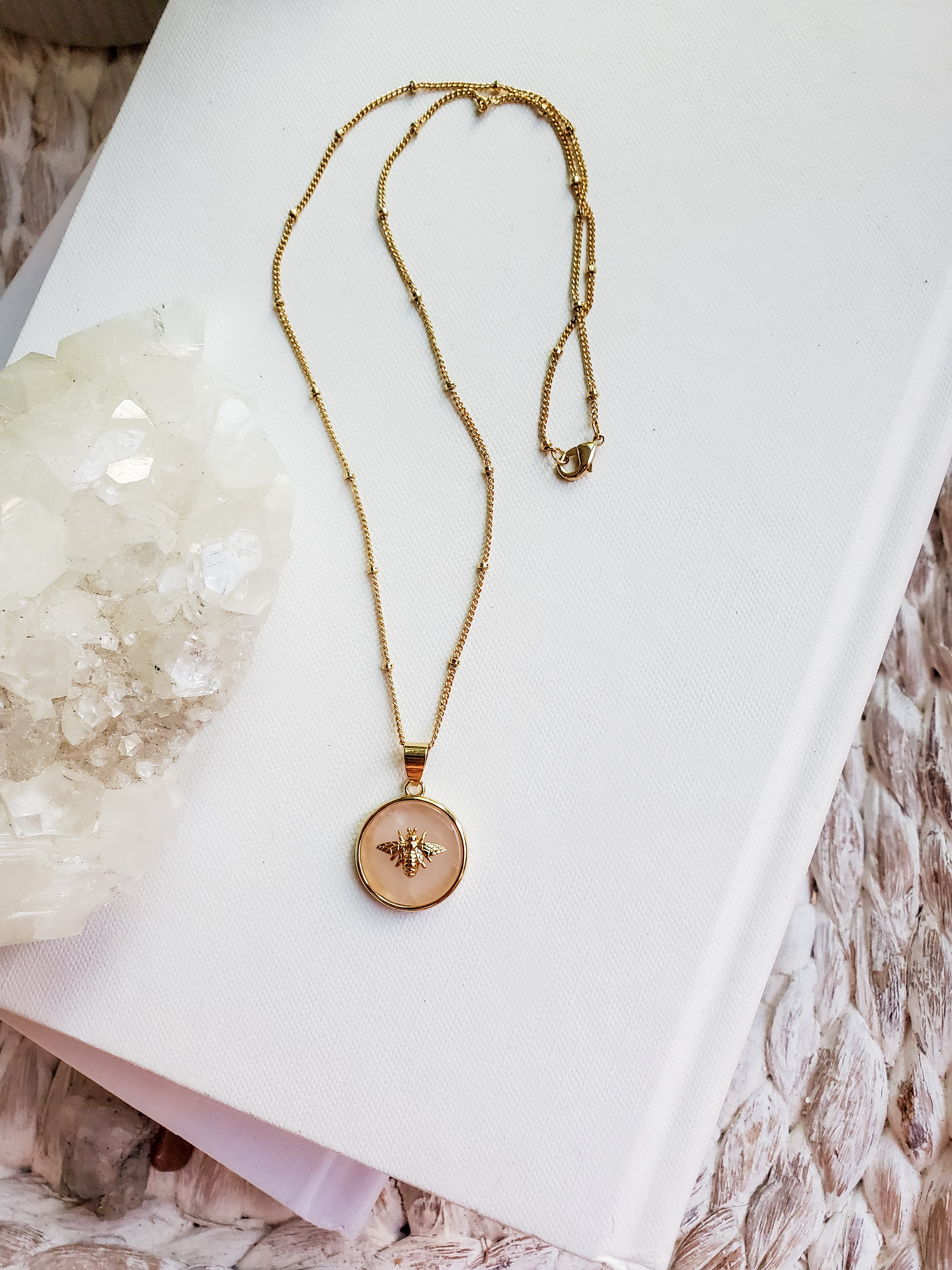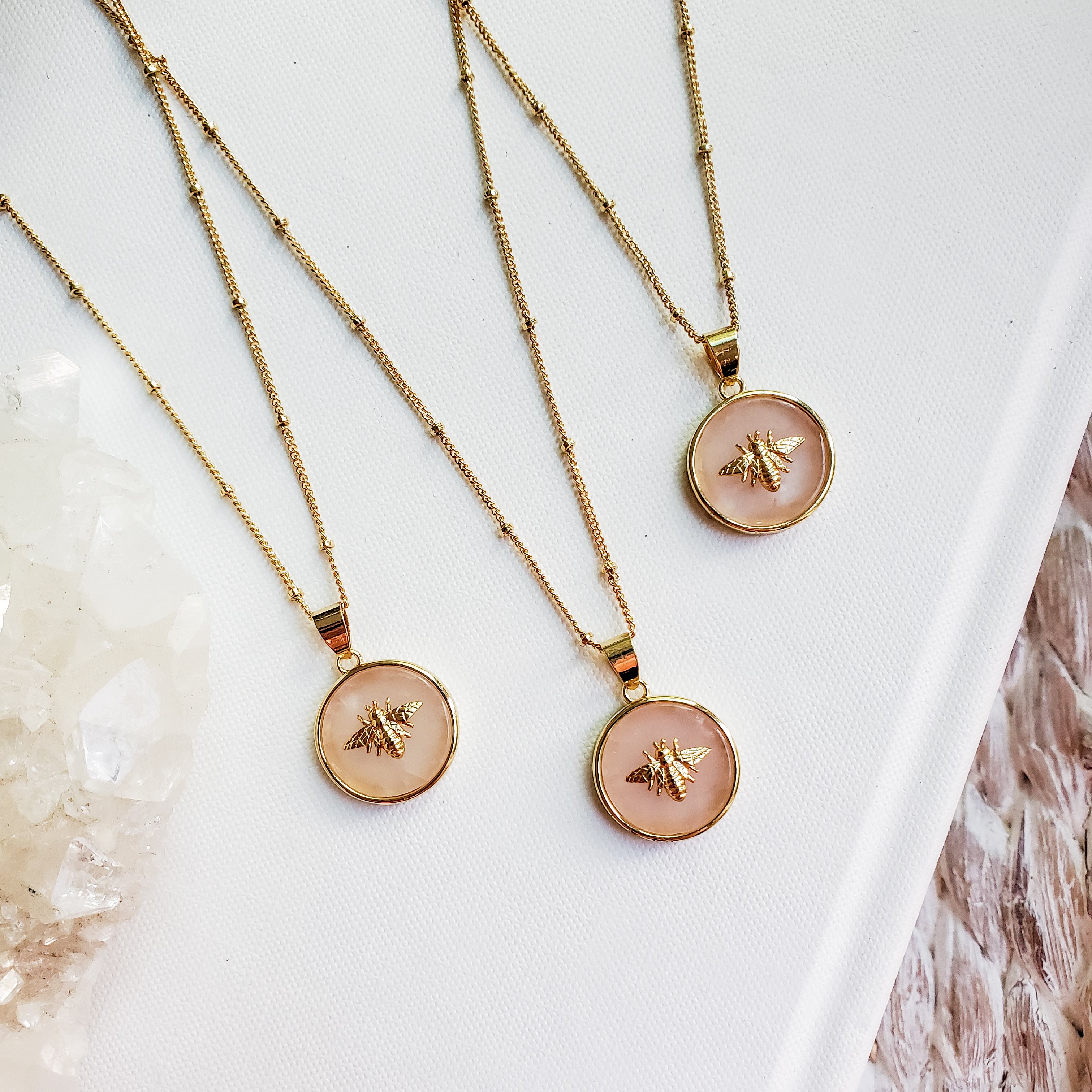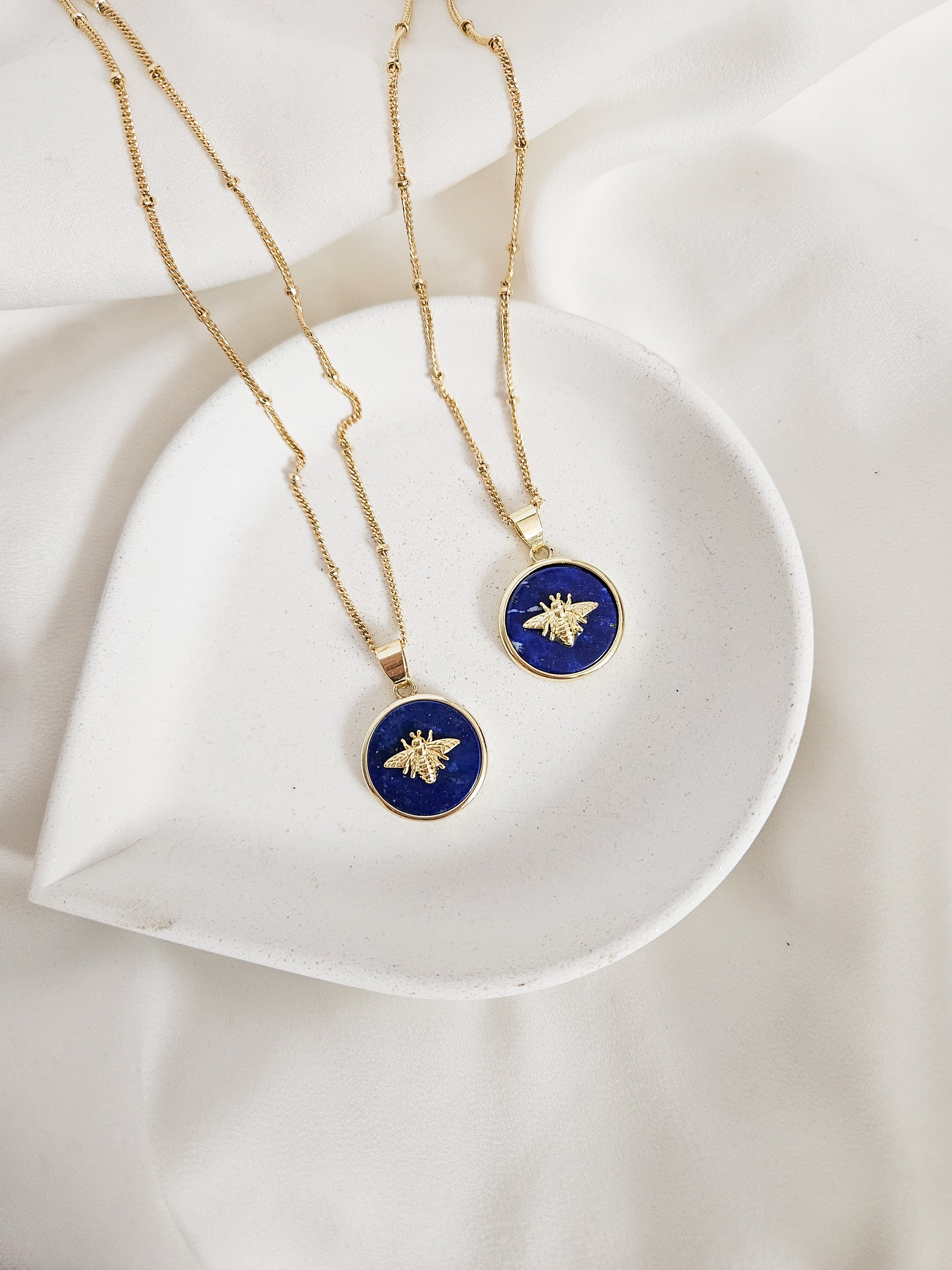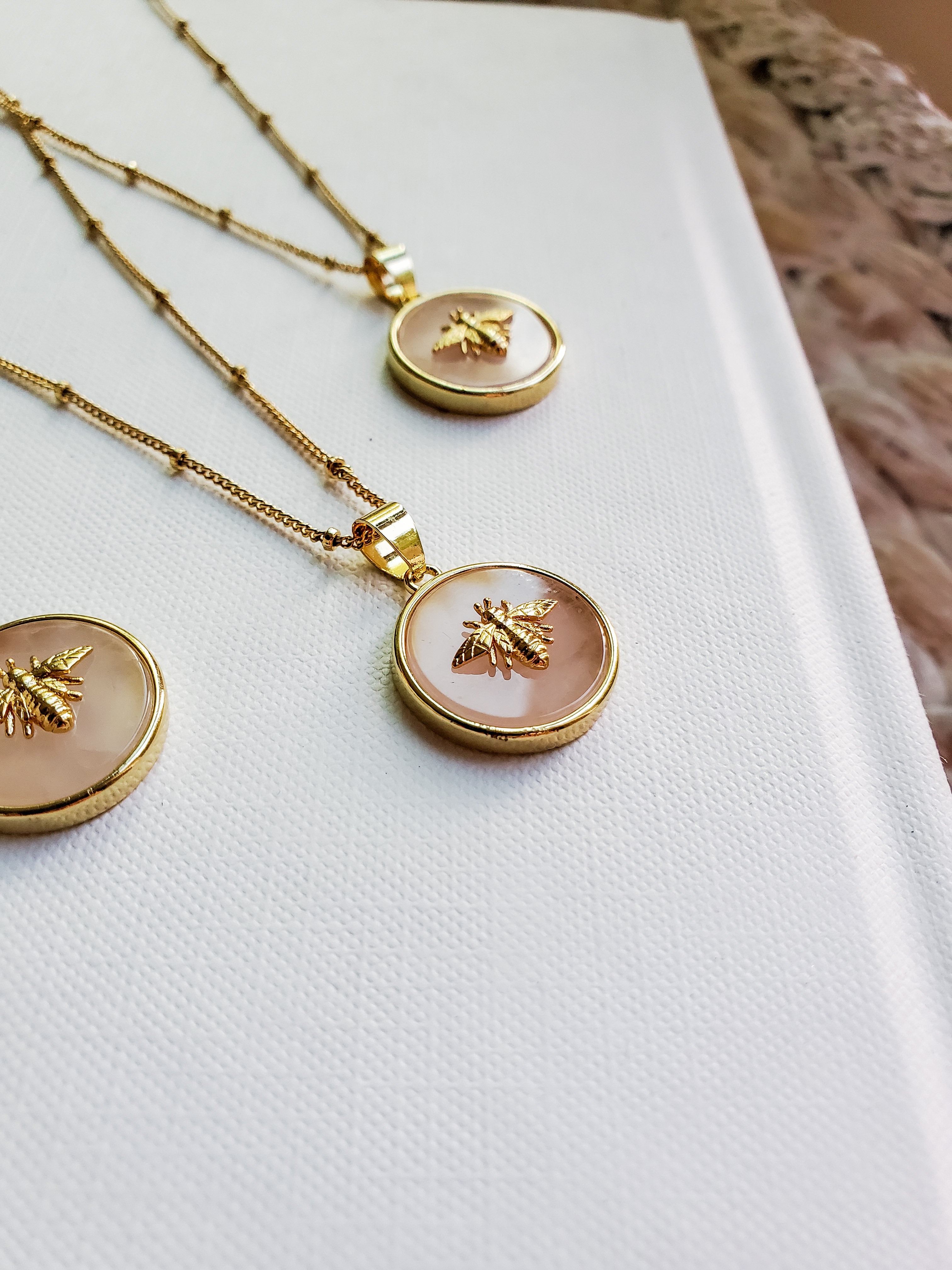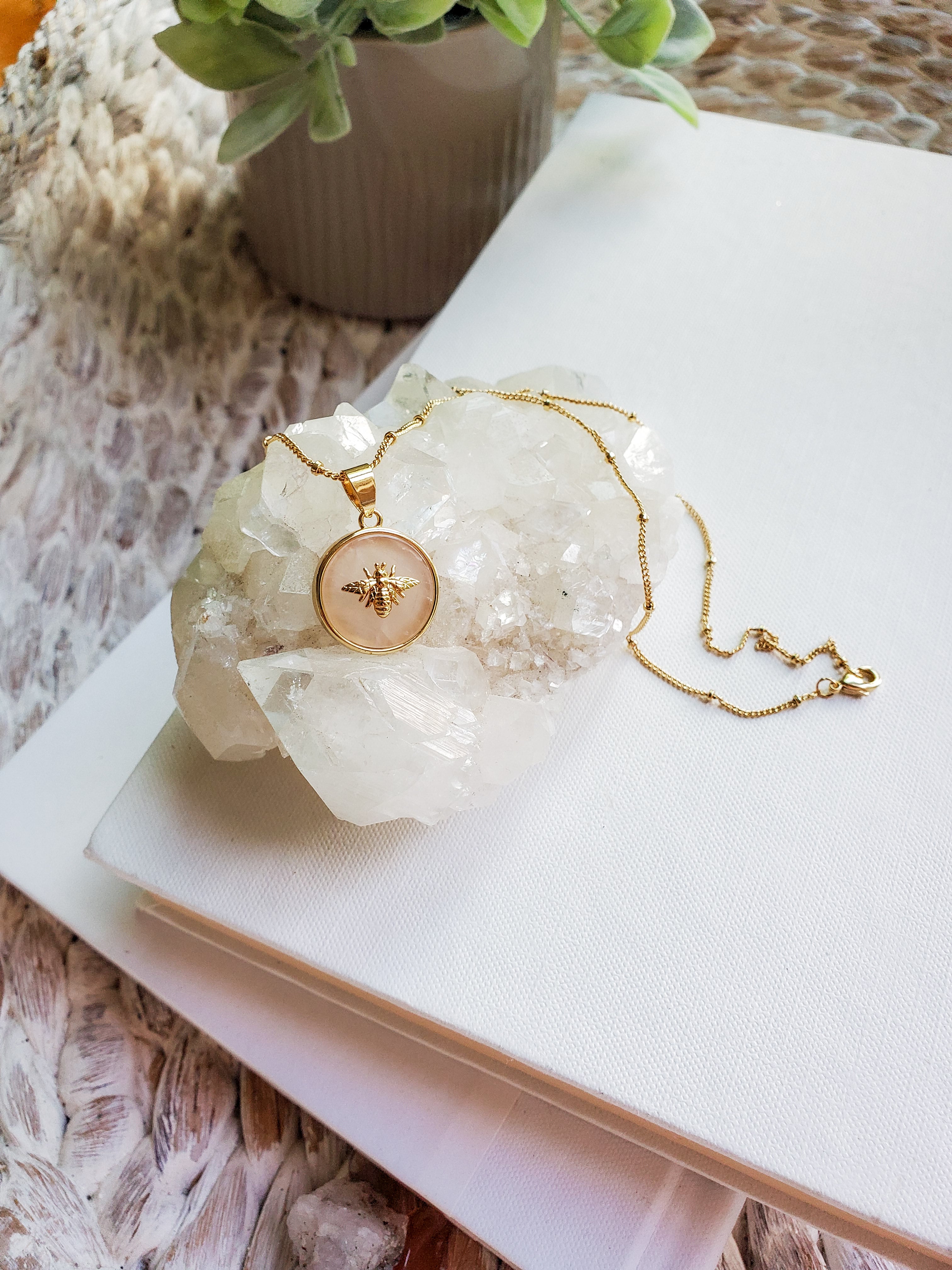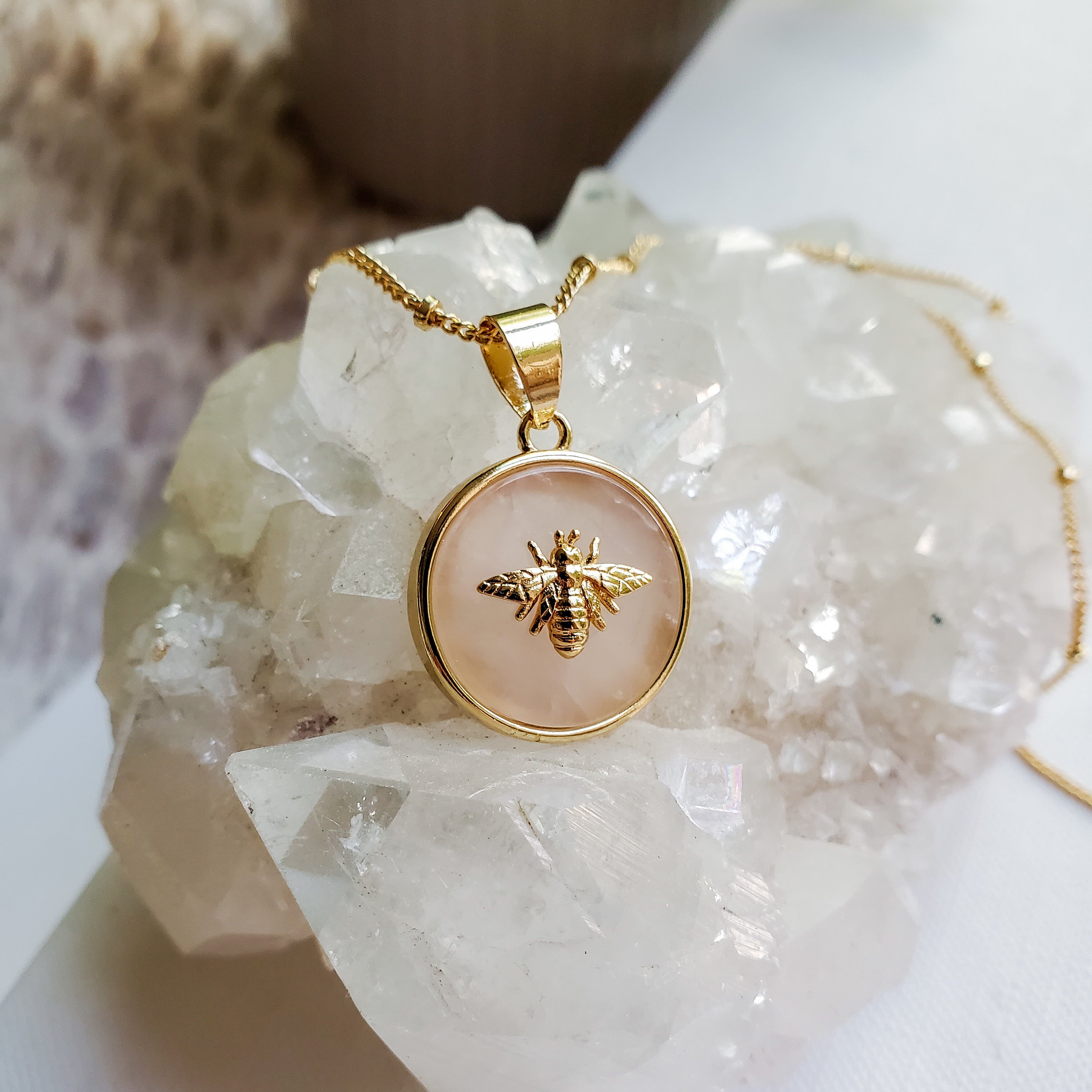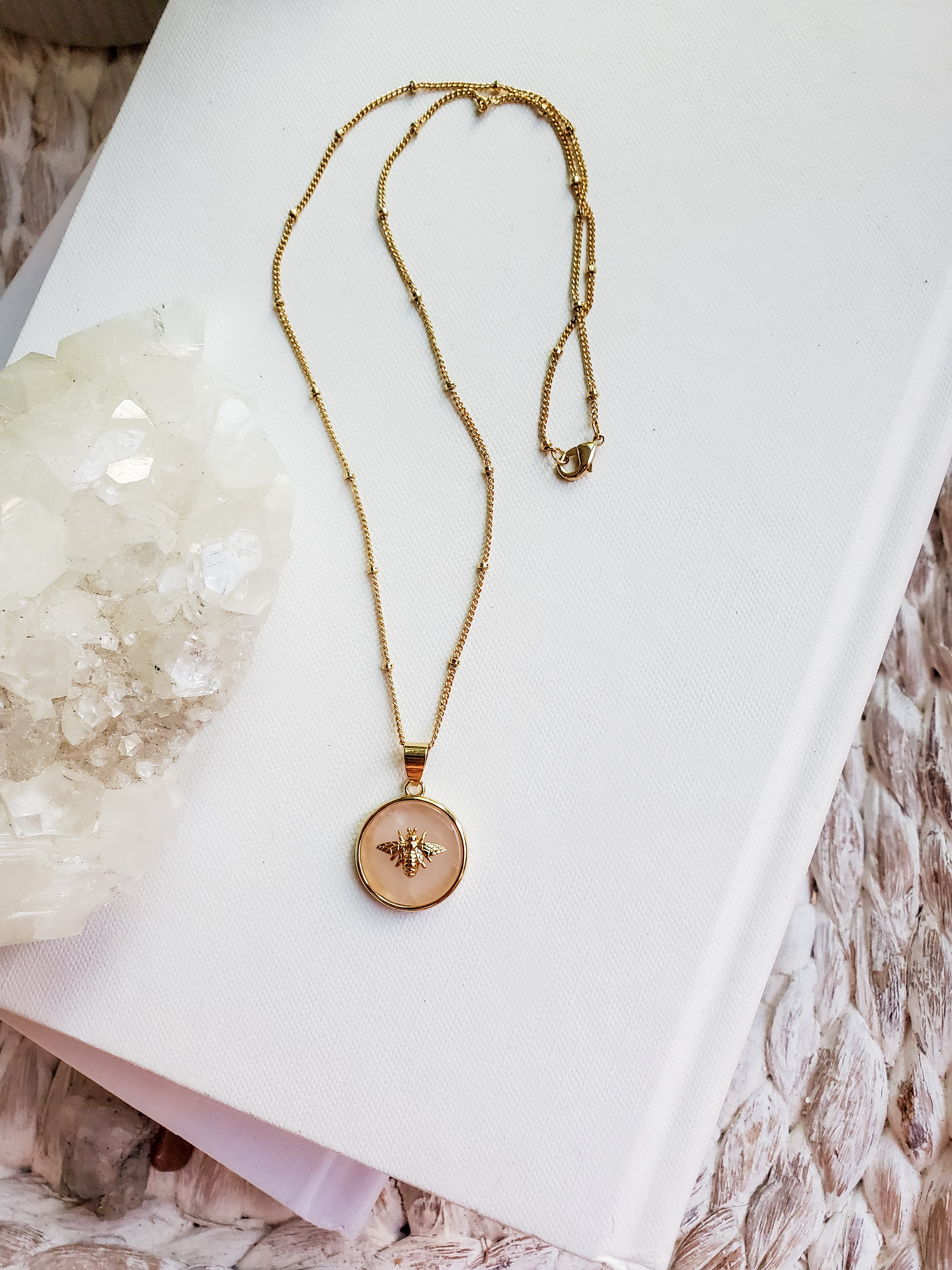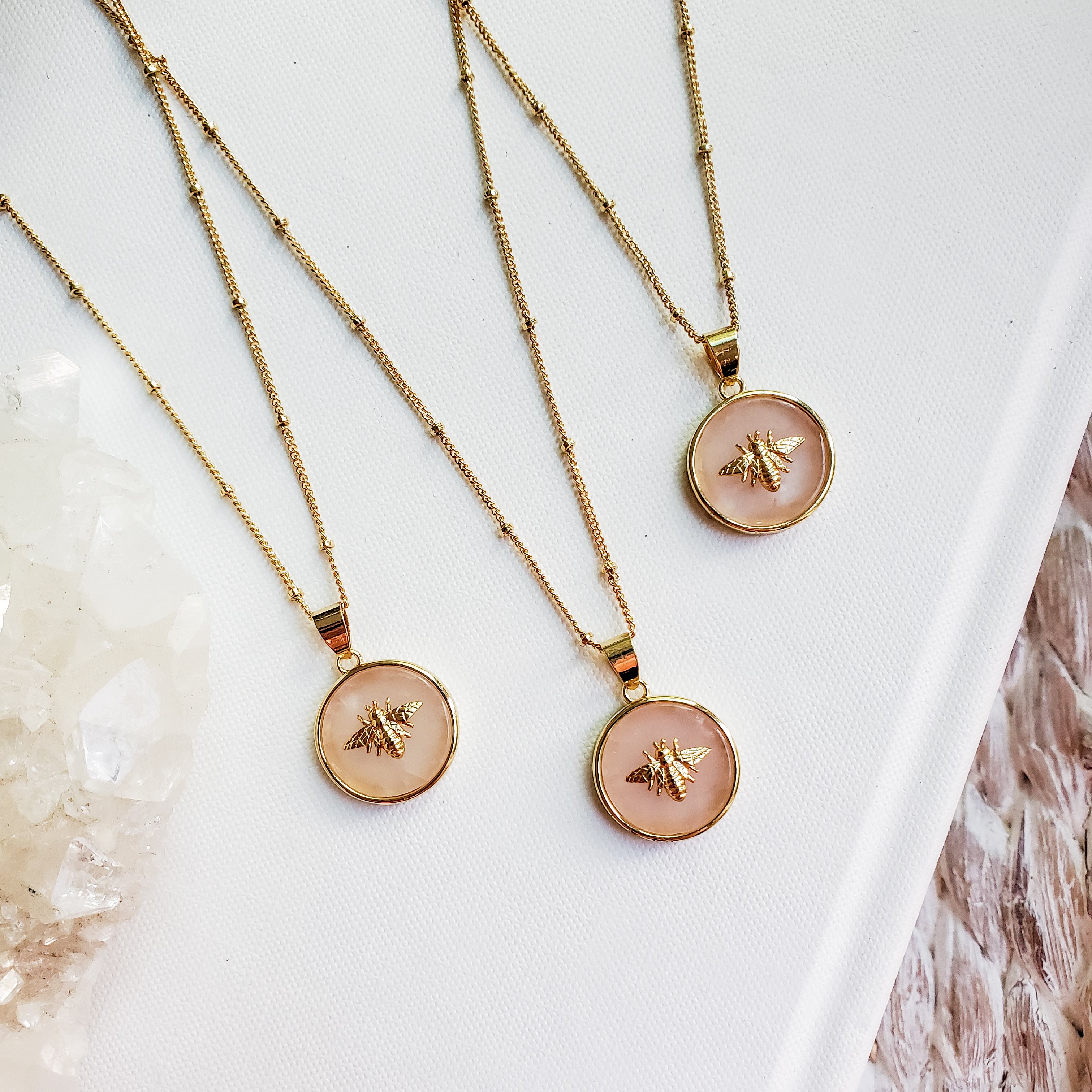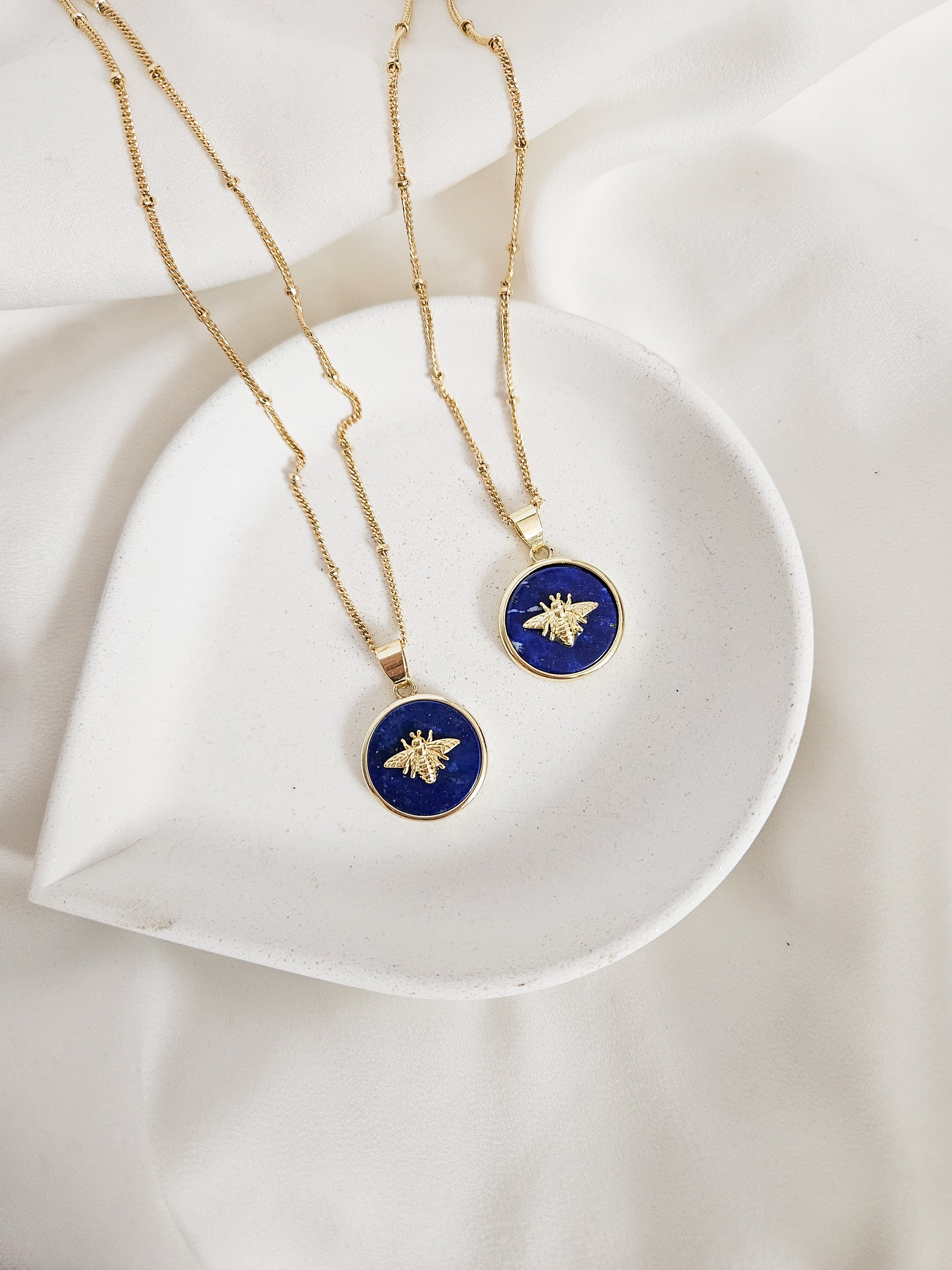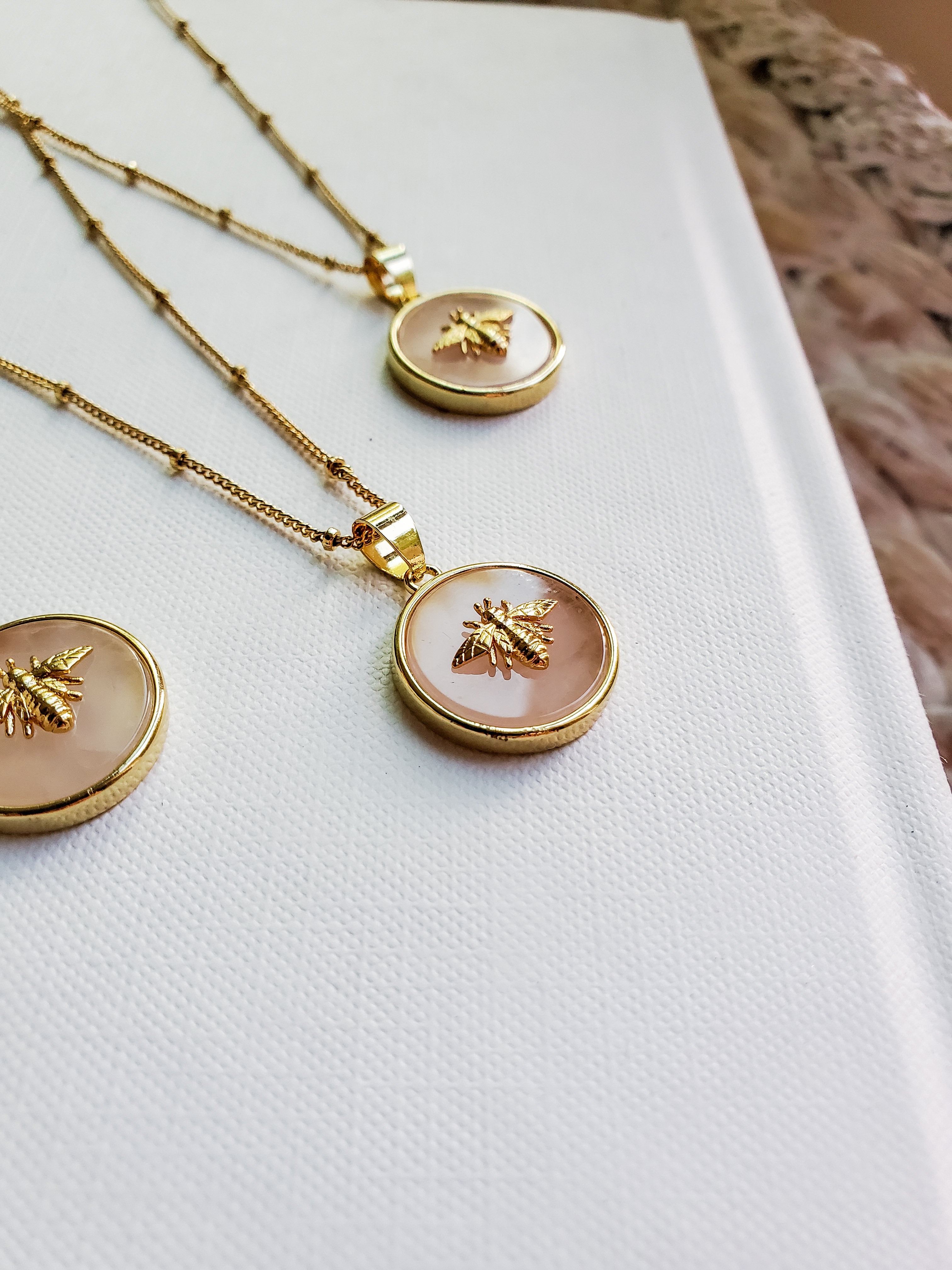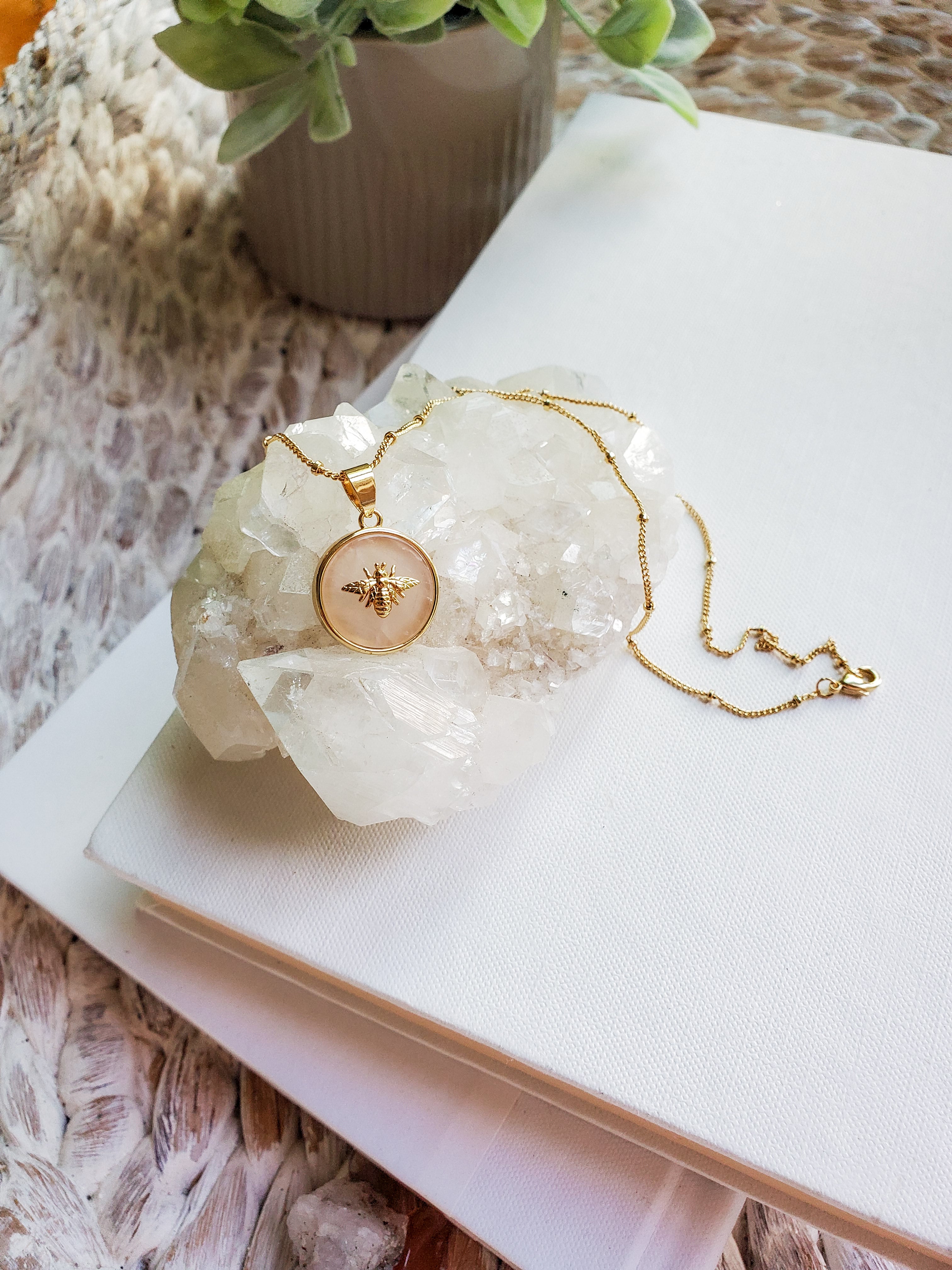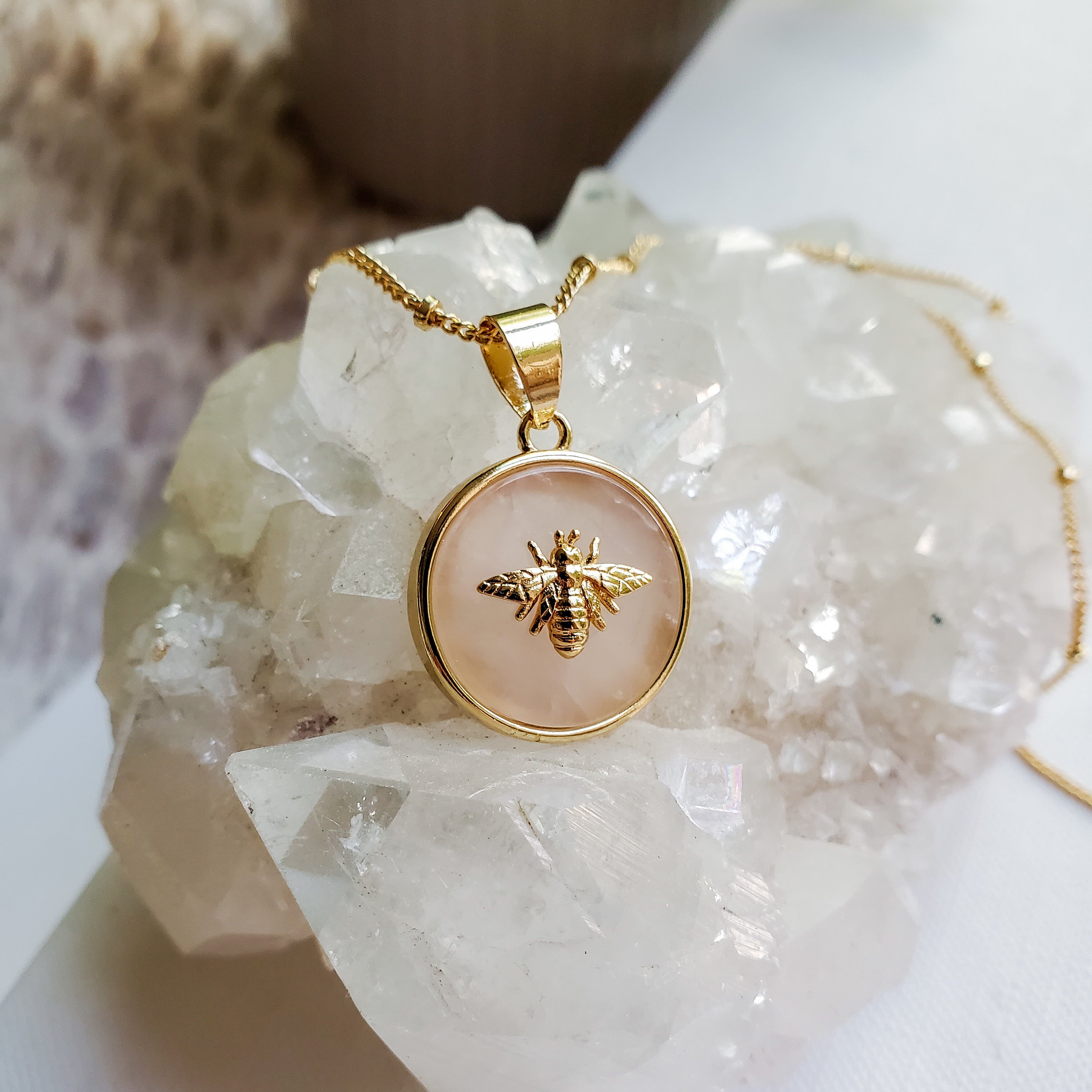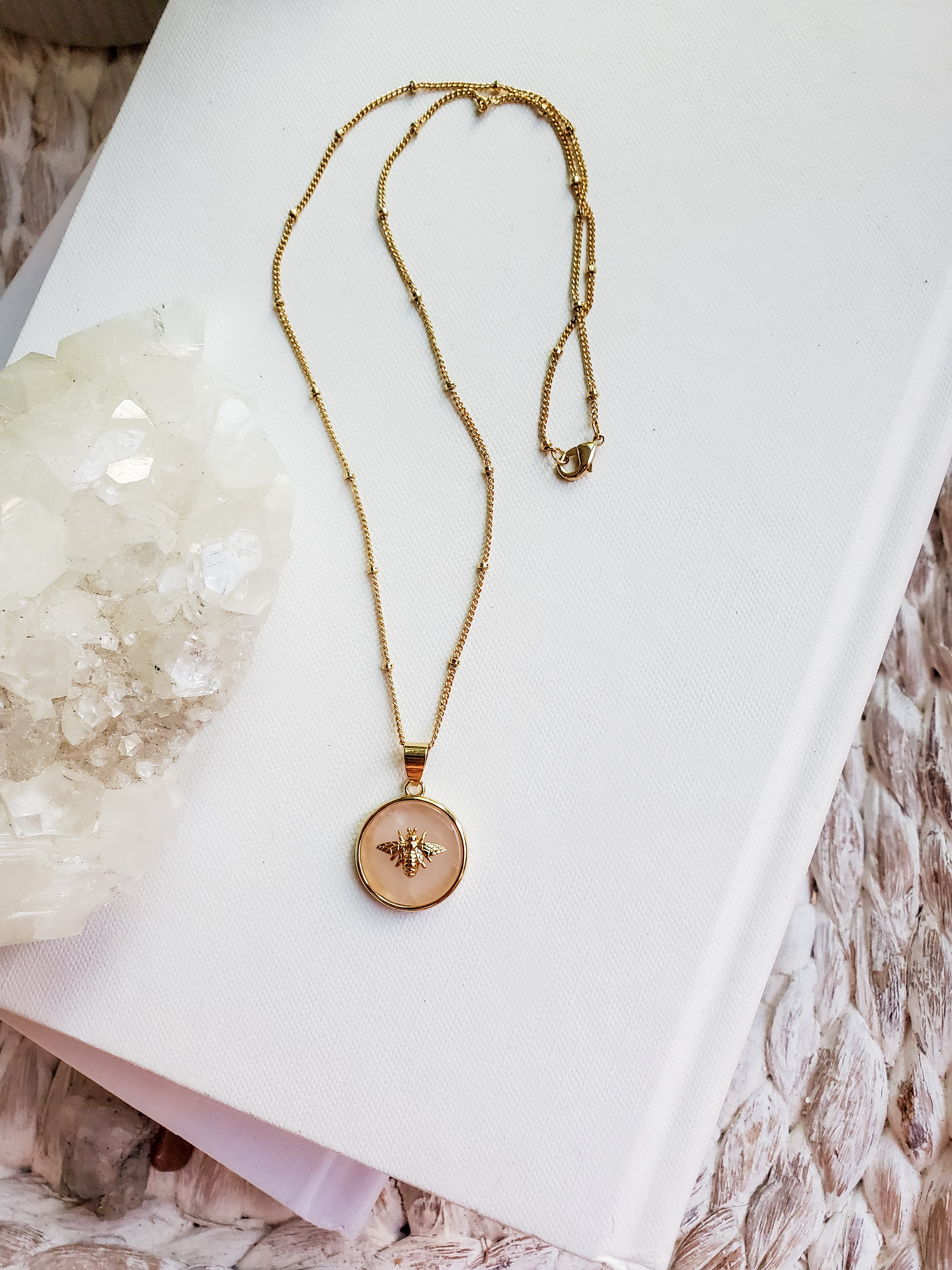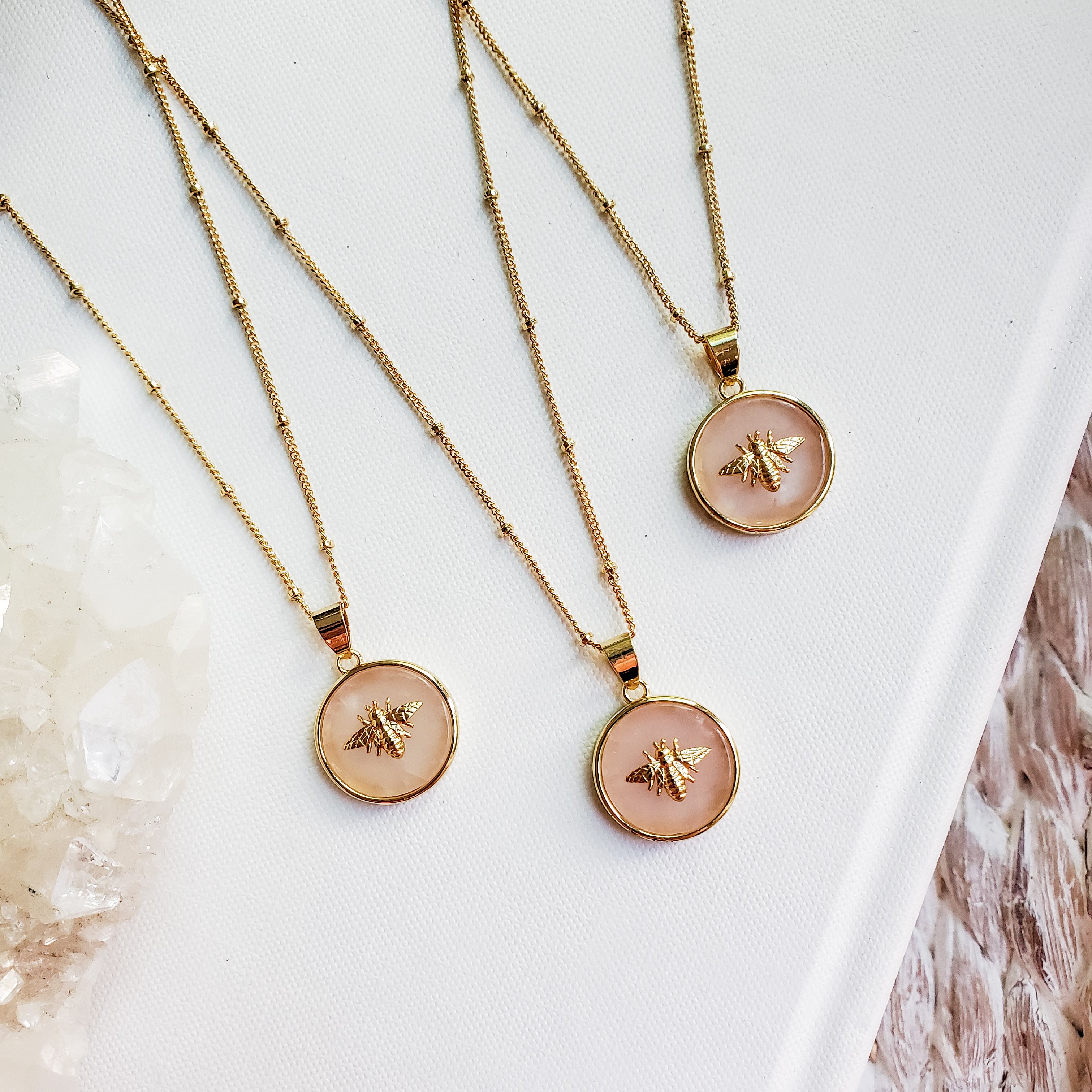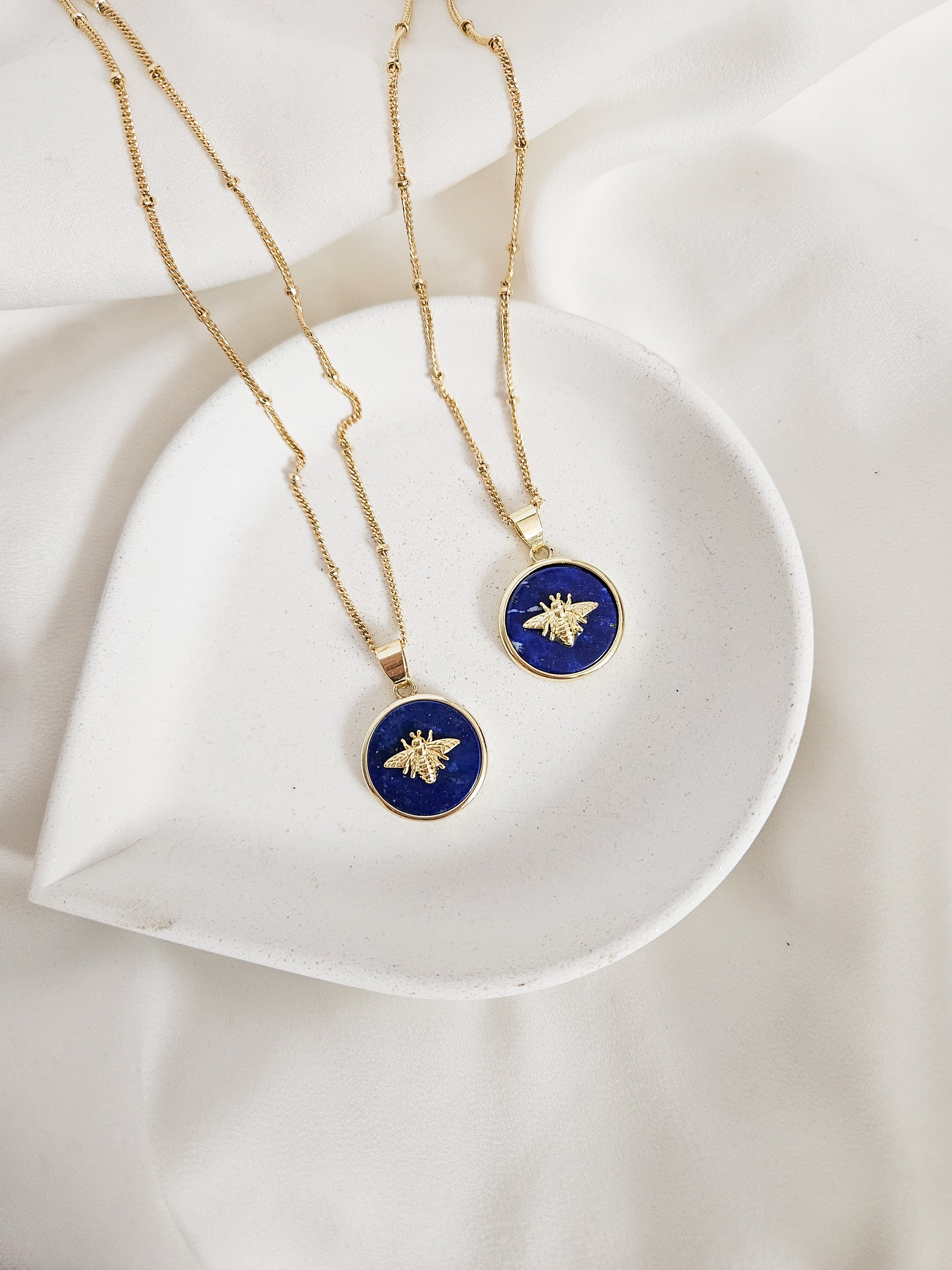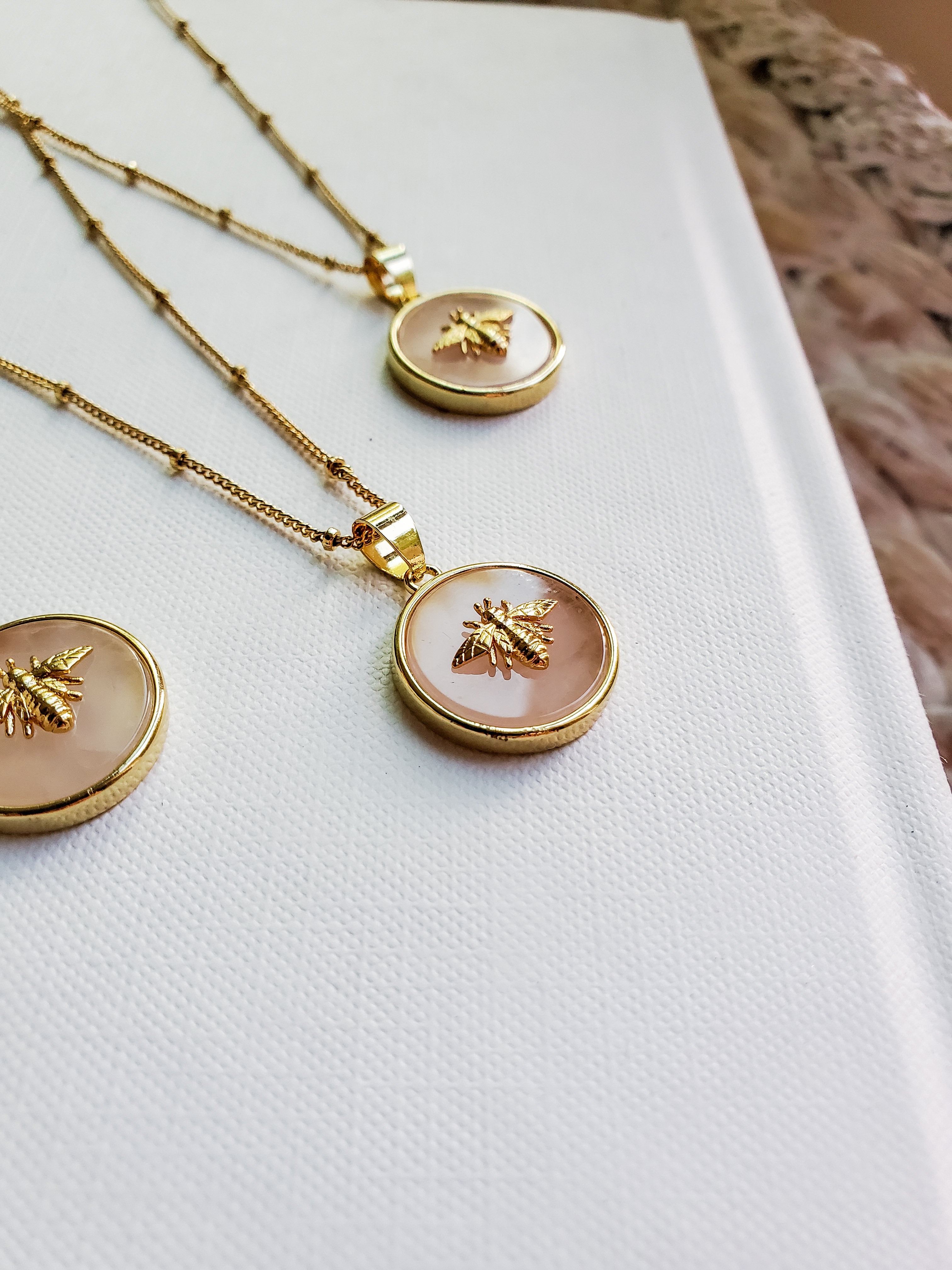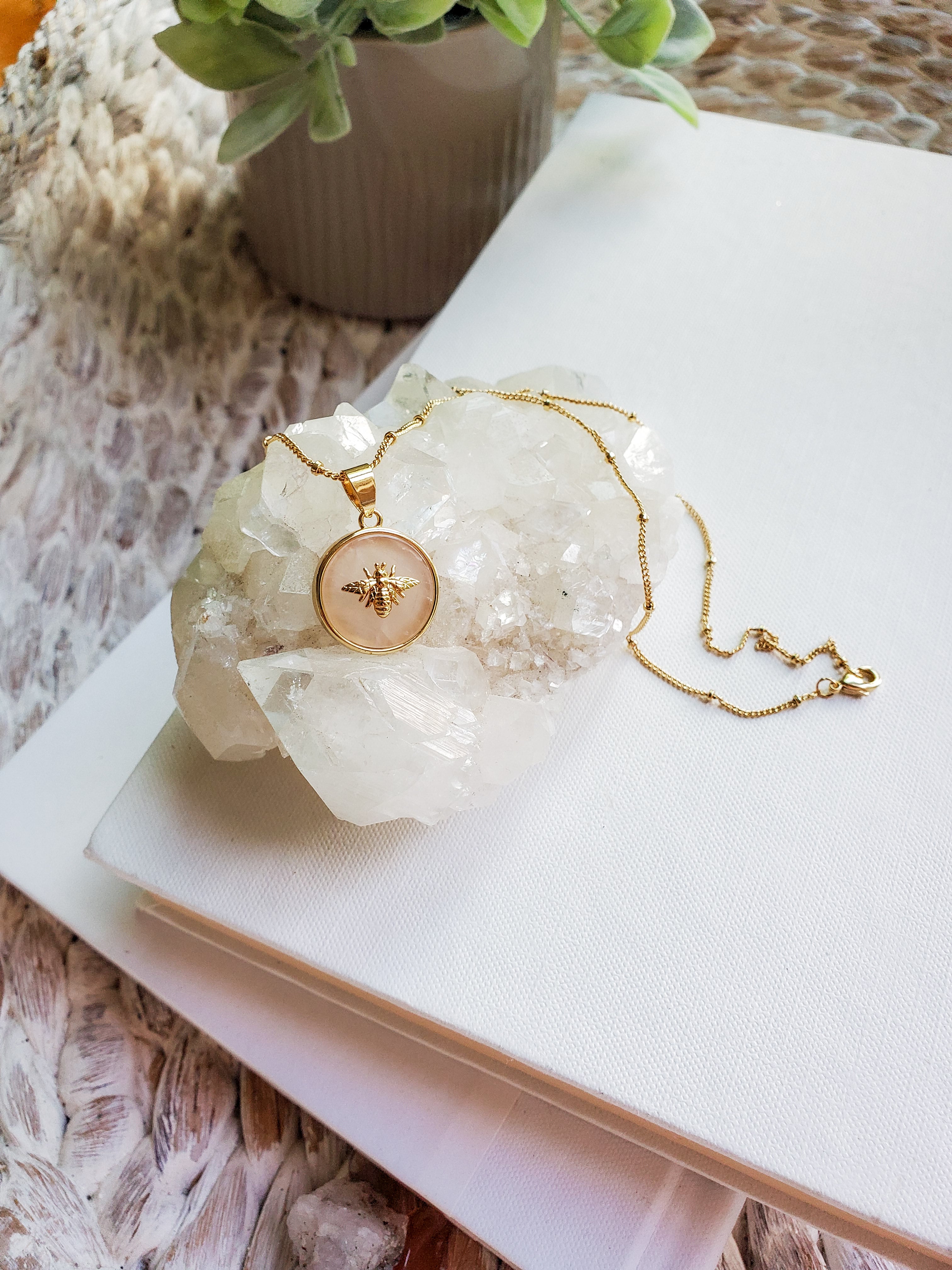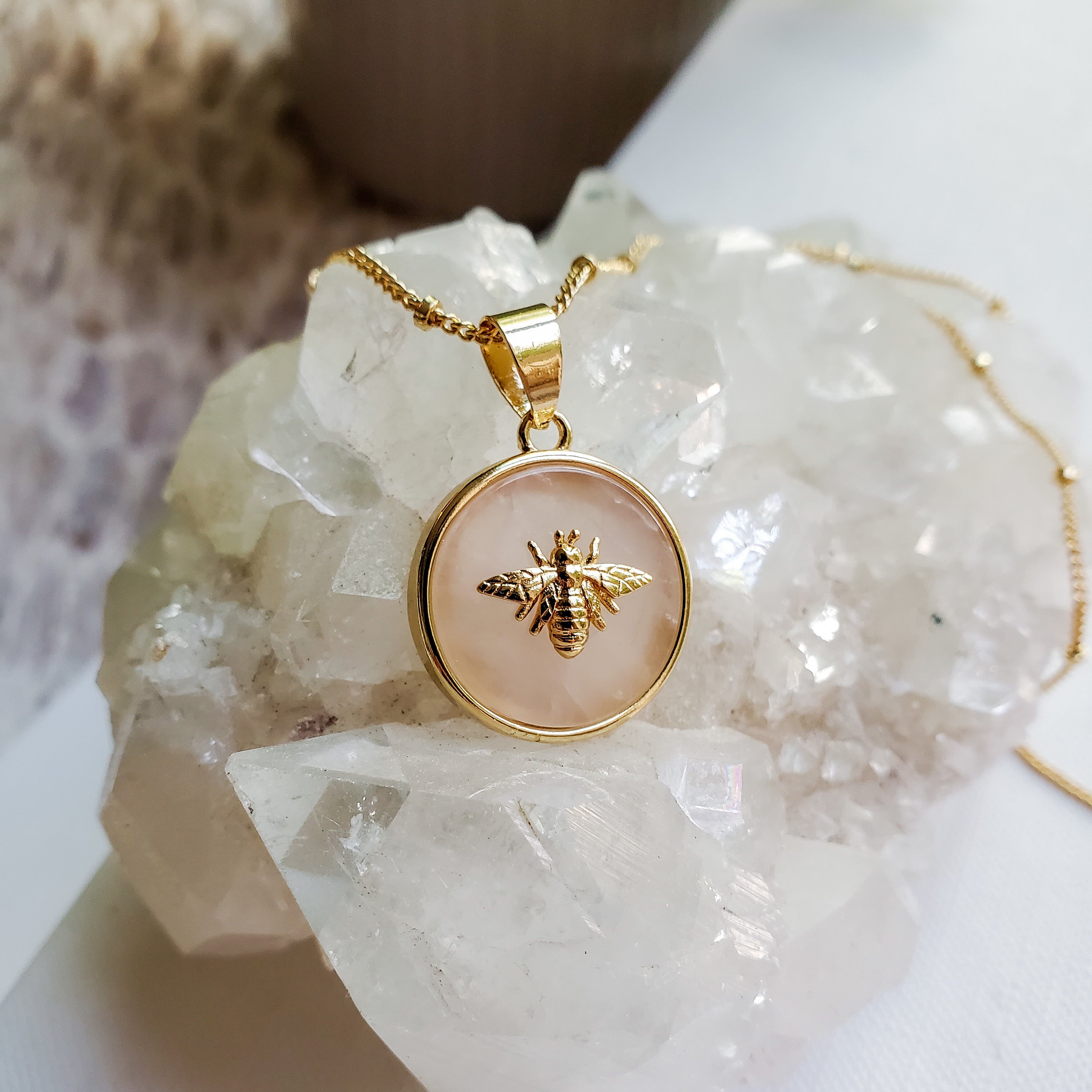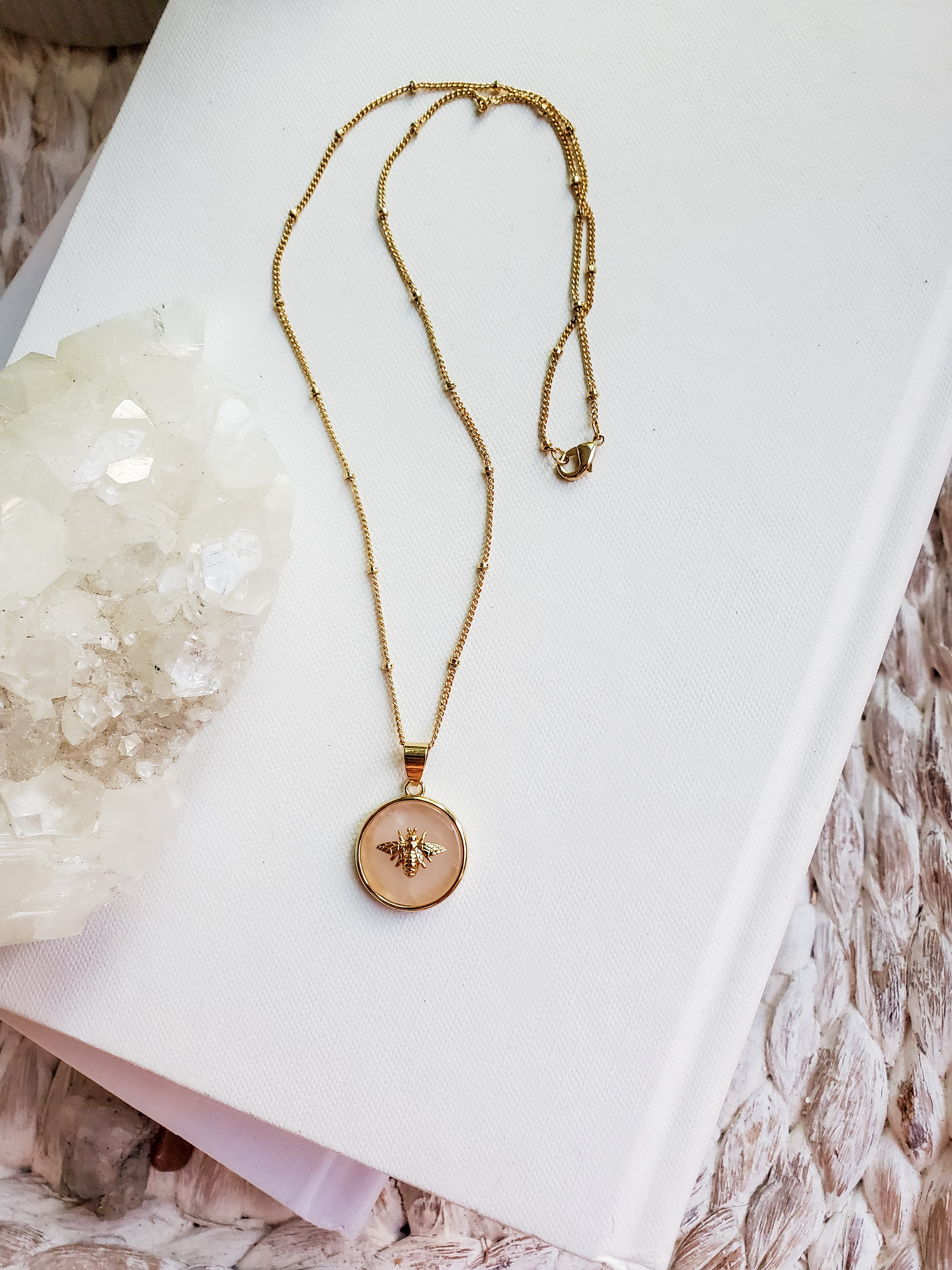 The Queen Bee represents the Goddess and Divine Feminine energies. She is a true leader, healer, fierce protector and hard worker.
The bee has a strong work ethic, but also recognizes the need to stop and smell the flowers. It reminds us to find the right balance of work and play. The bee should, in theory, not be able to fly. Yet it does anyway. This speaks to our limitations and how we should push pass them and not let them inhibit our true potential.
If the bee is your spirit animal, it is also a symbol of fierce protection. The bee is willing to give it's life for it's mission. Those, guided by the bee, can find themselves protecting the underdog and the ones they love the most.
Rose quartz is the stone of unconditional love and surrounds you with loving energy.
Lapis lazuli is for truth, wisdom and intuition.
Gemstone bee pendant diameter is 18mm
18 inch 18k gold plated brass satellite chain.
Comes ready to gift in a pink logo jewelry box.