FREE Express shipping in Canada on orders over $150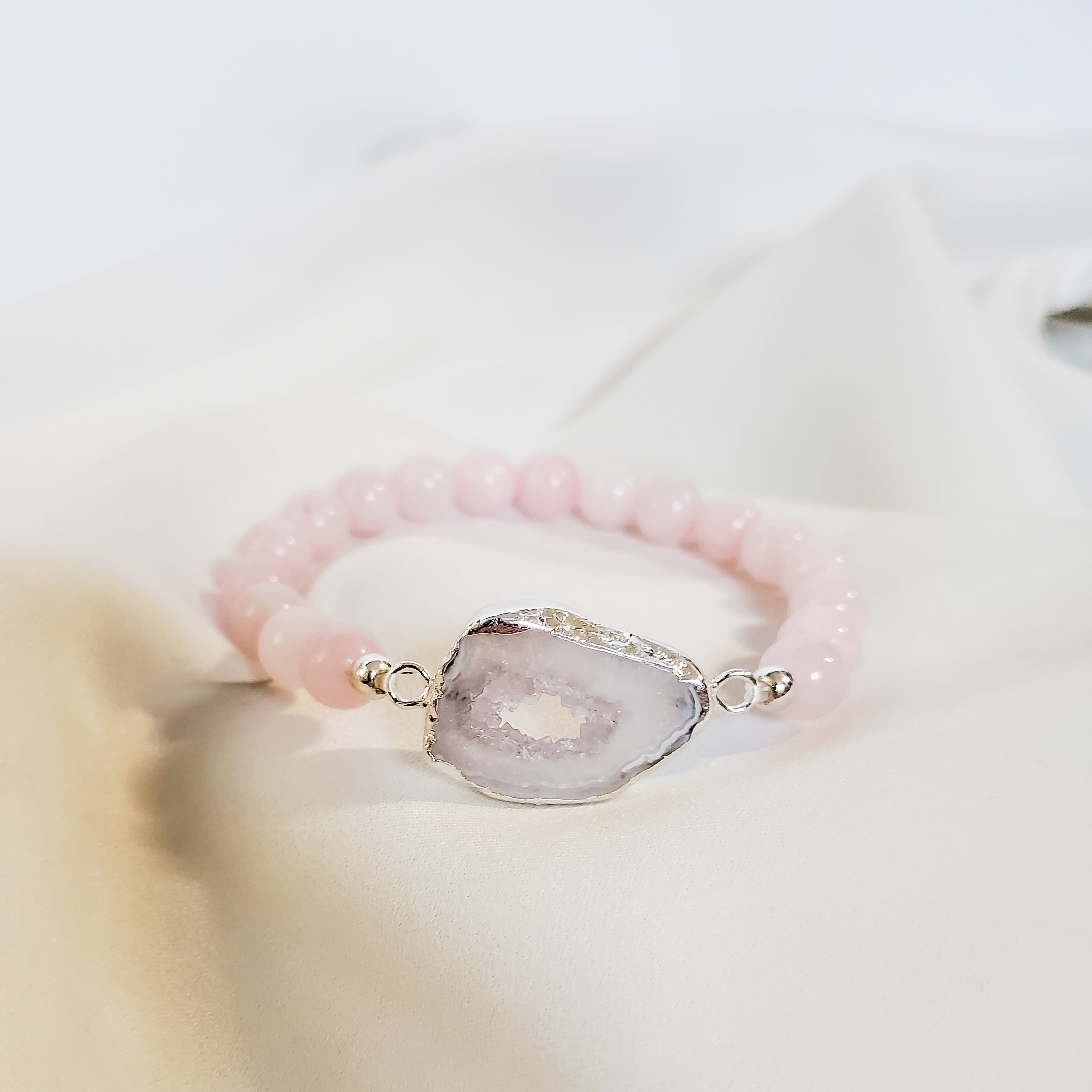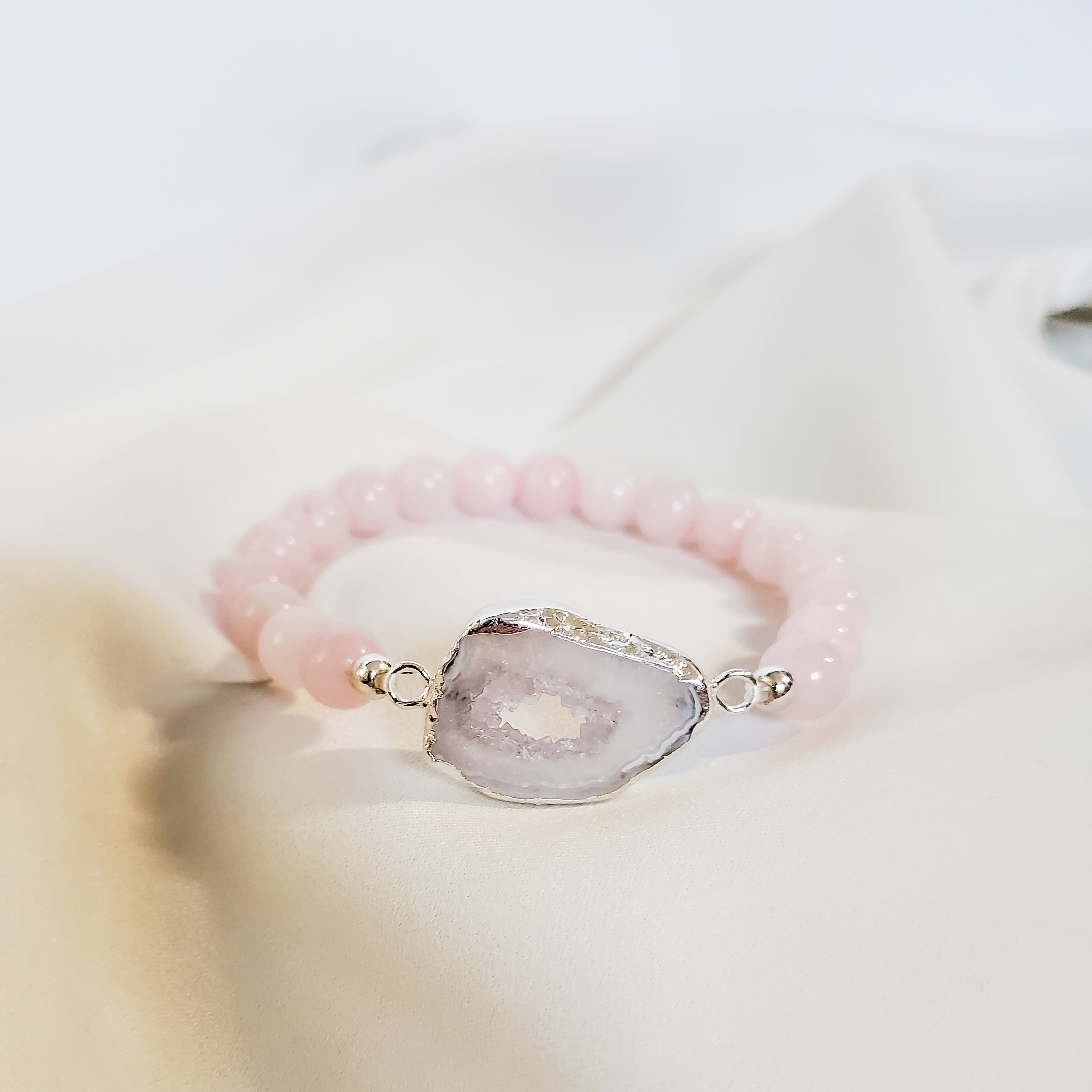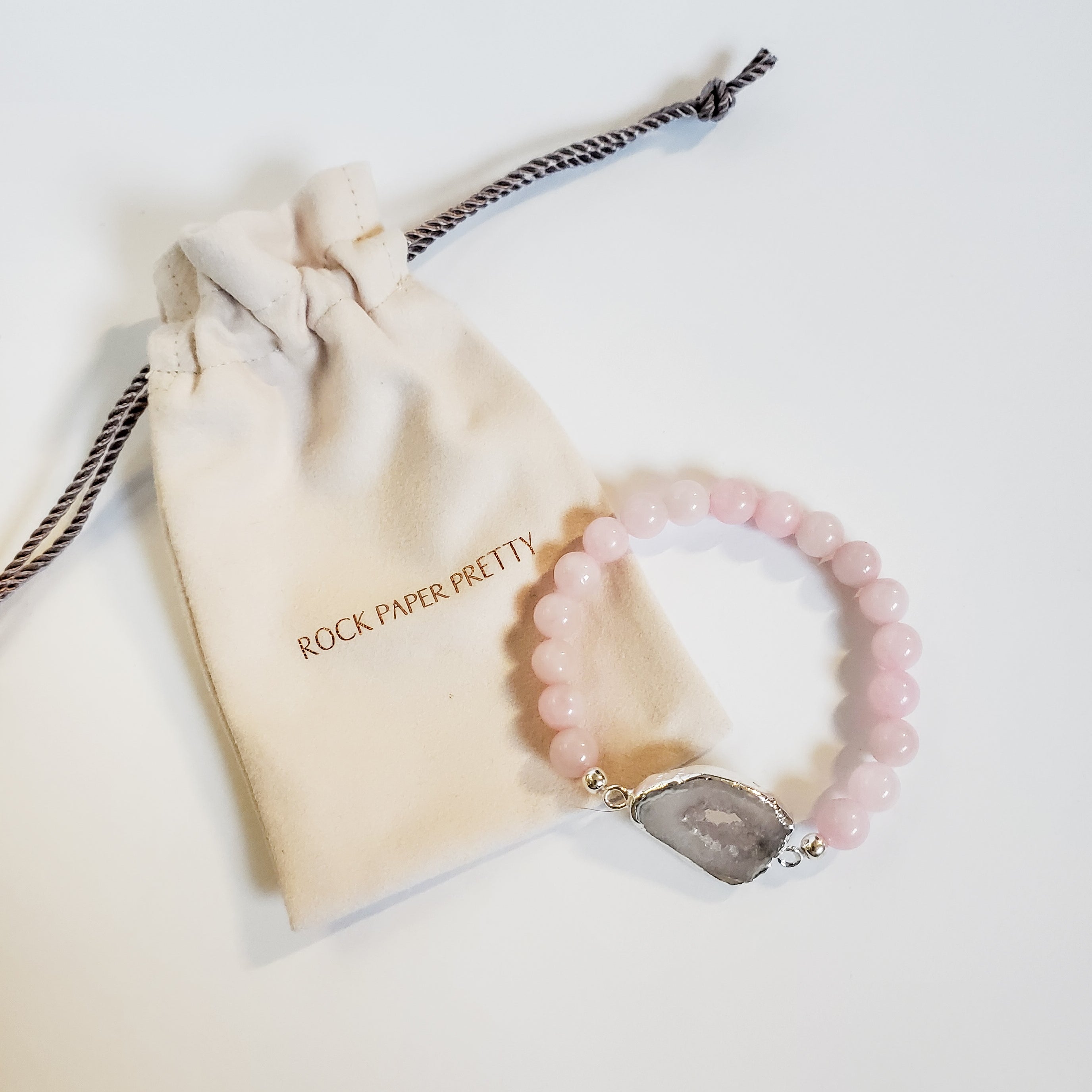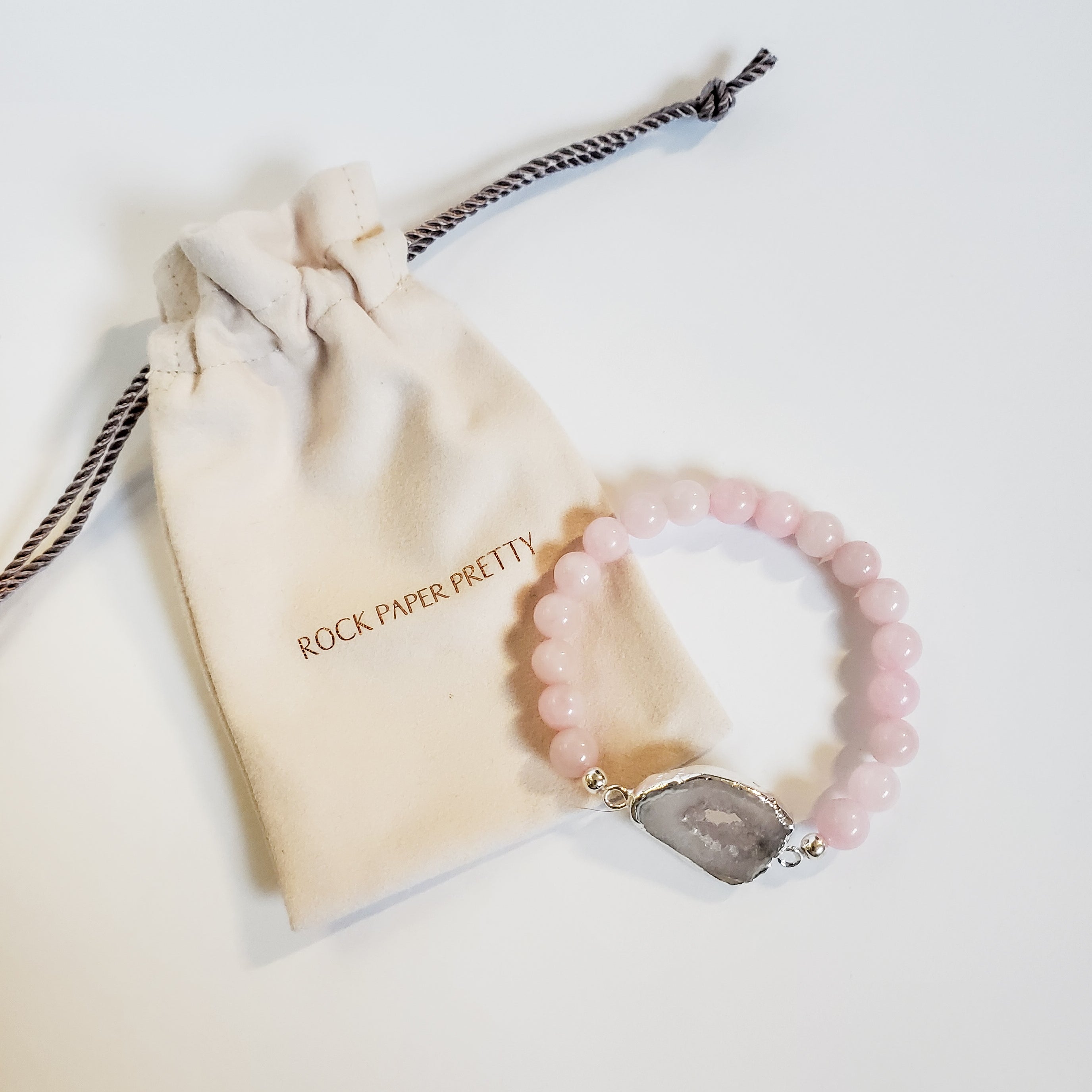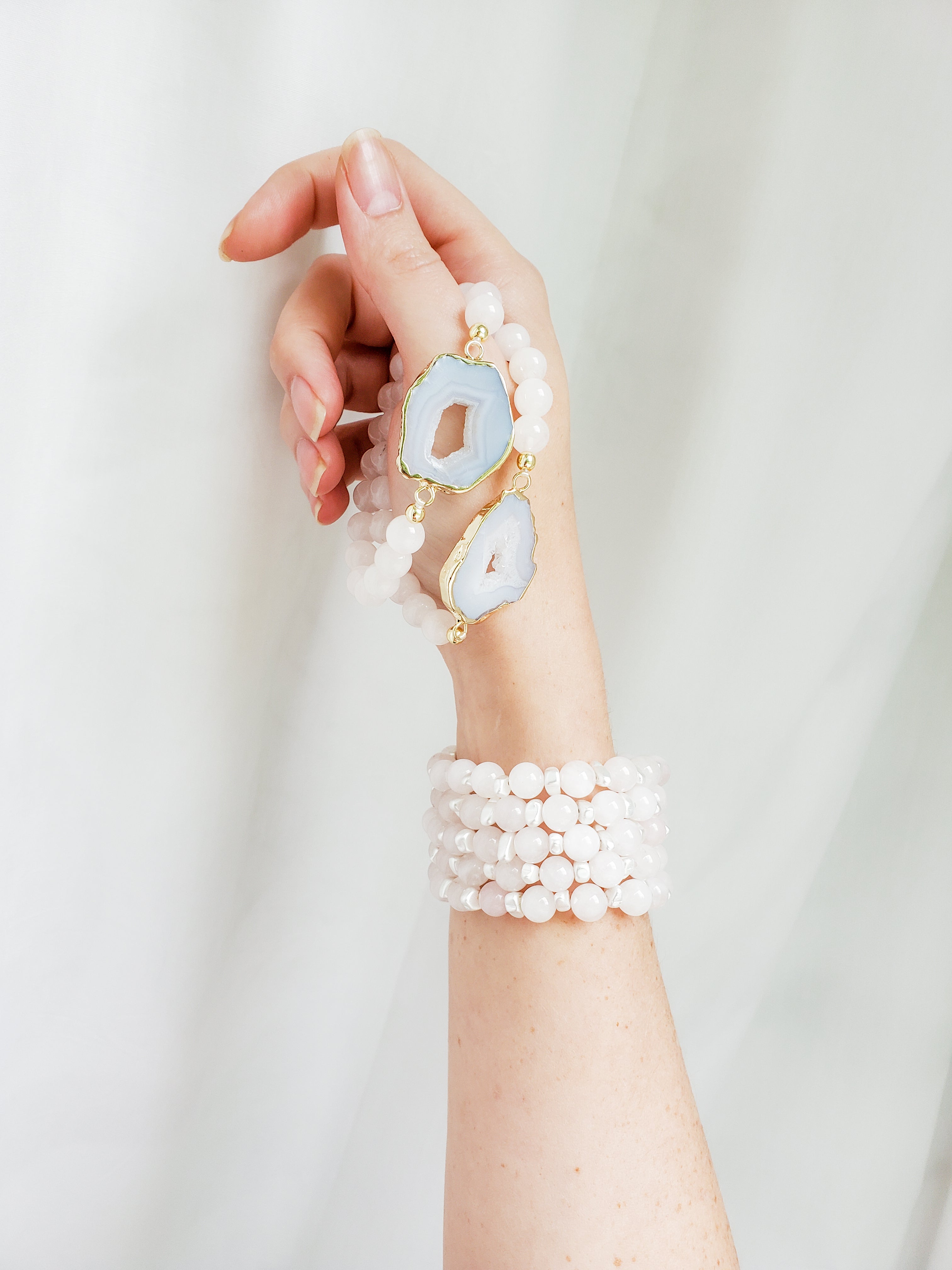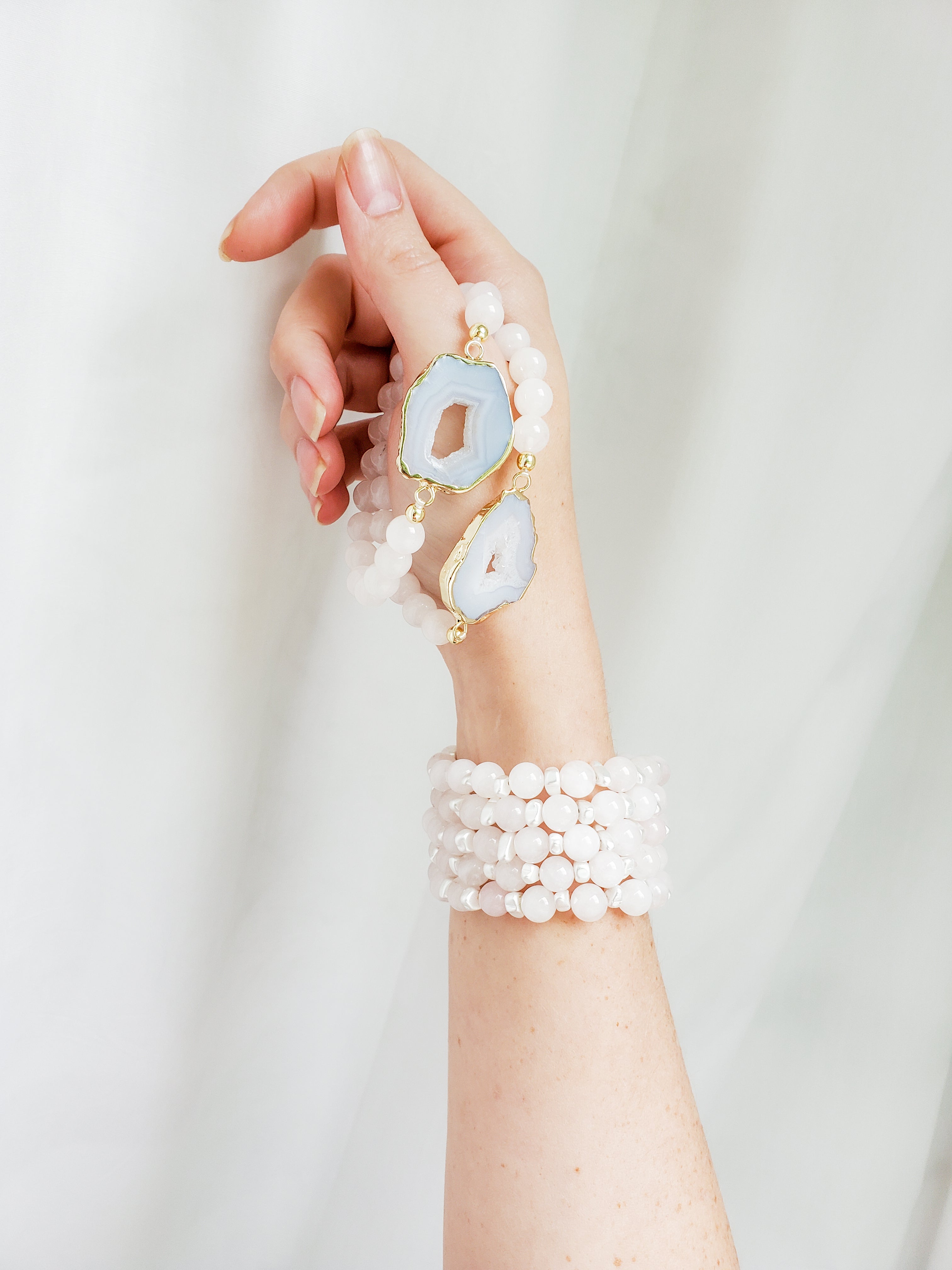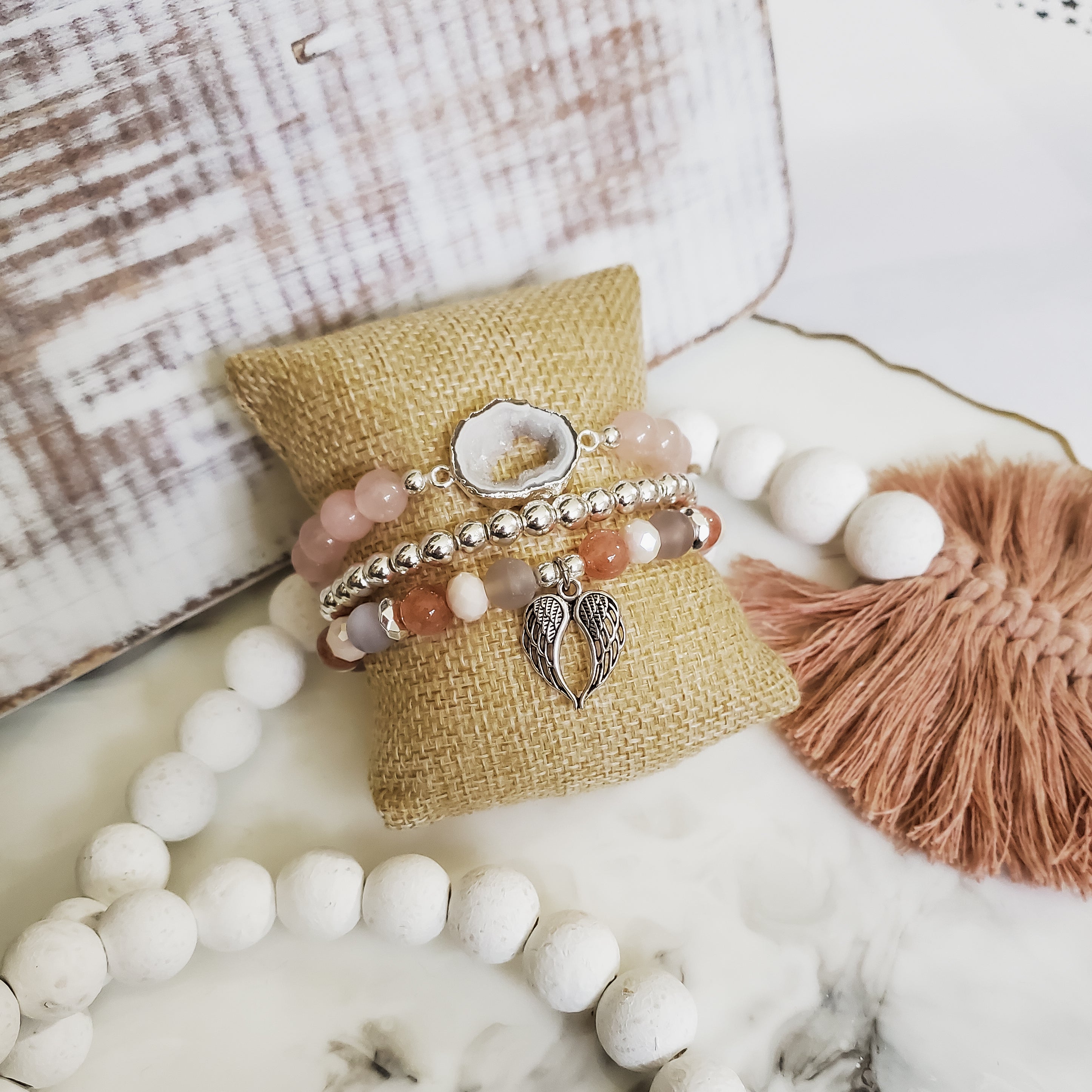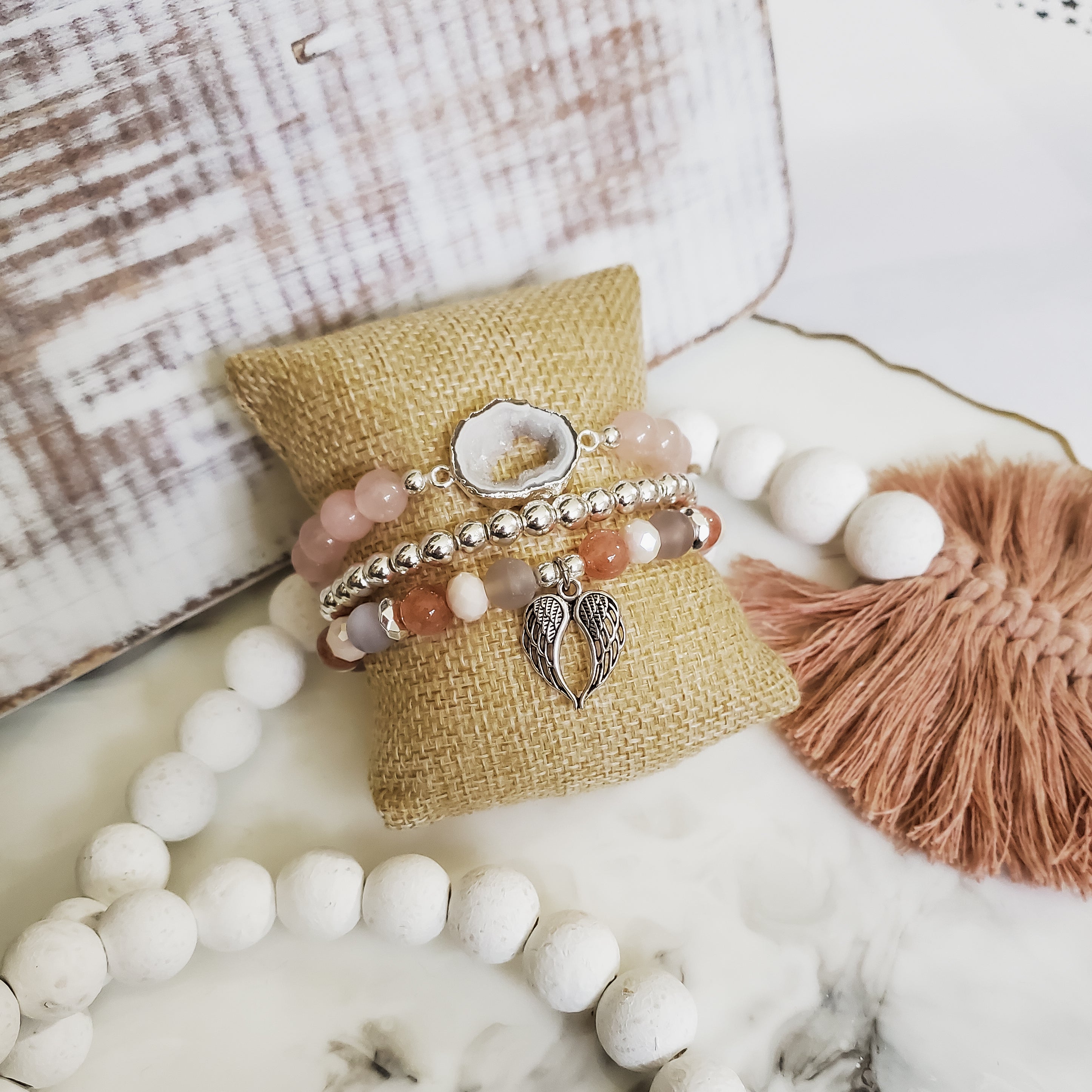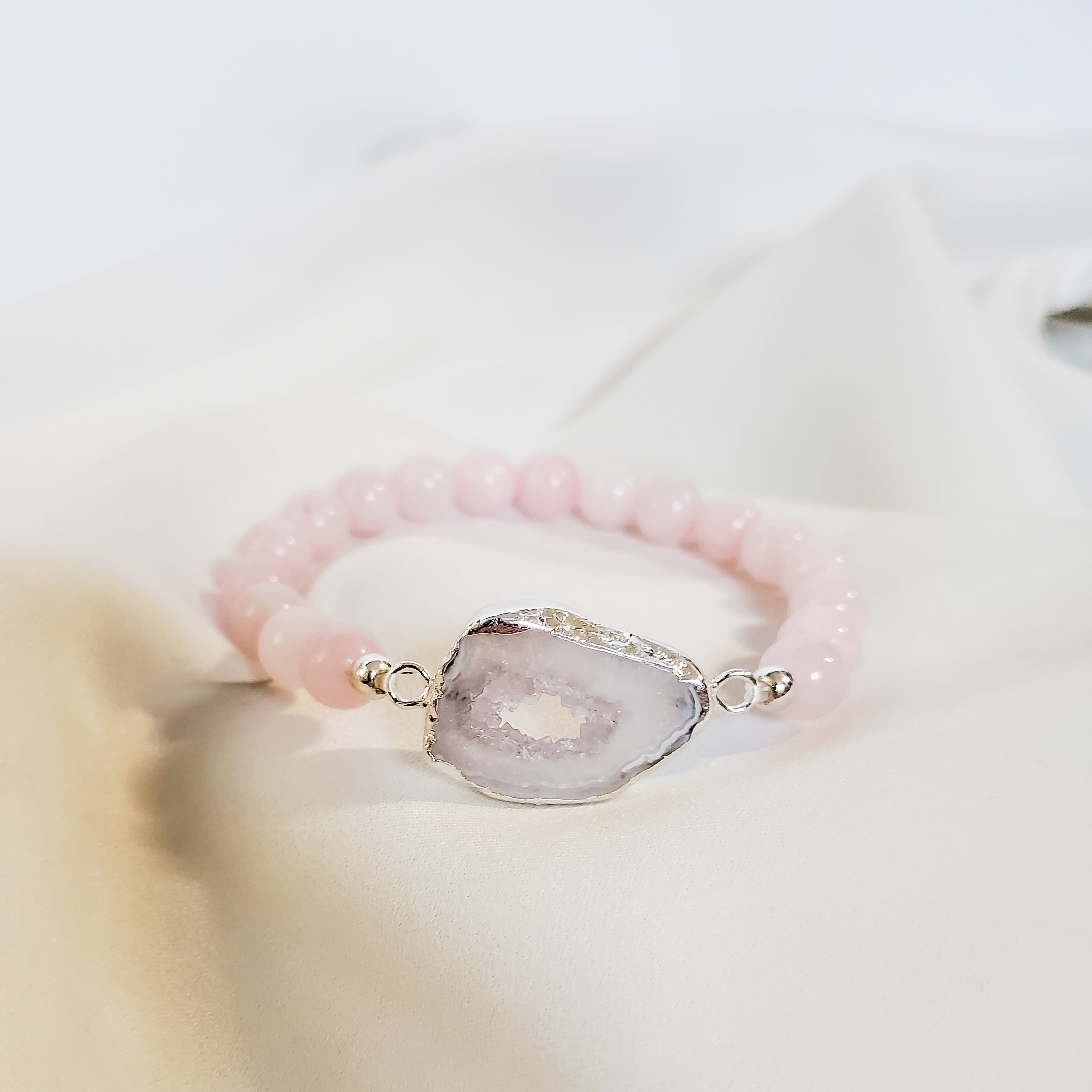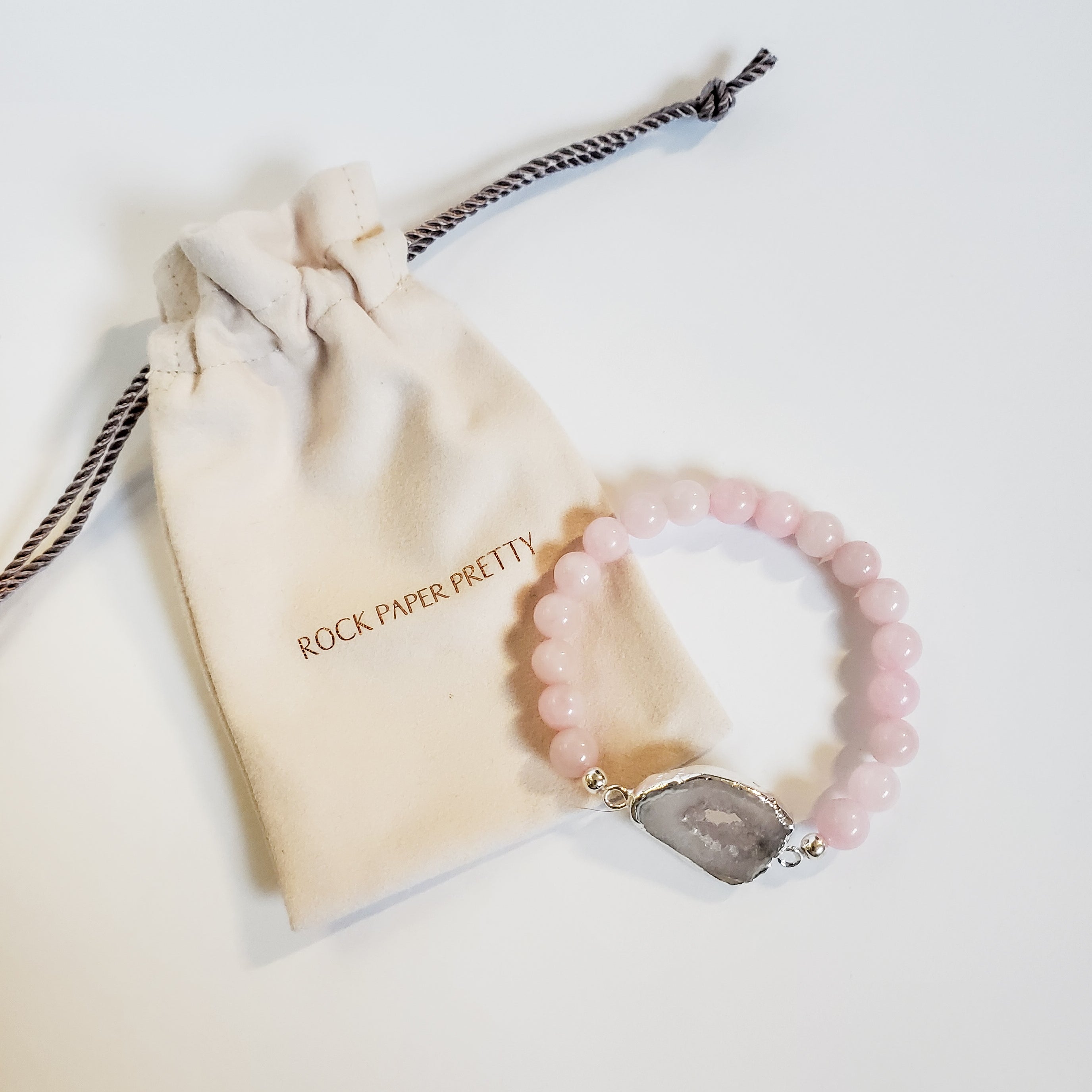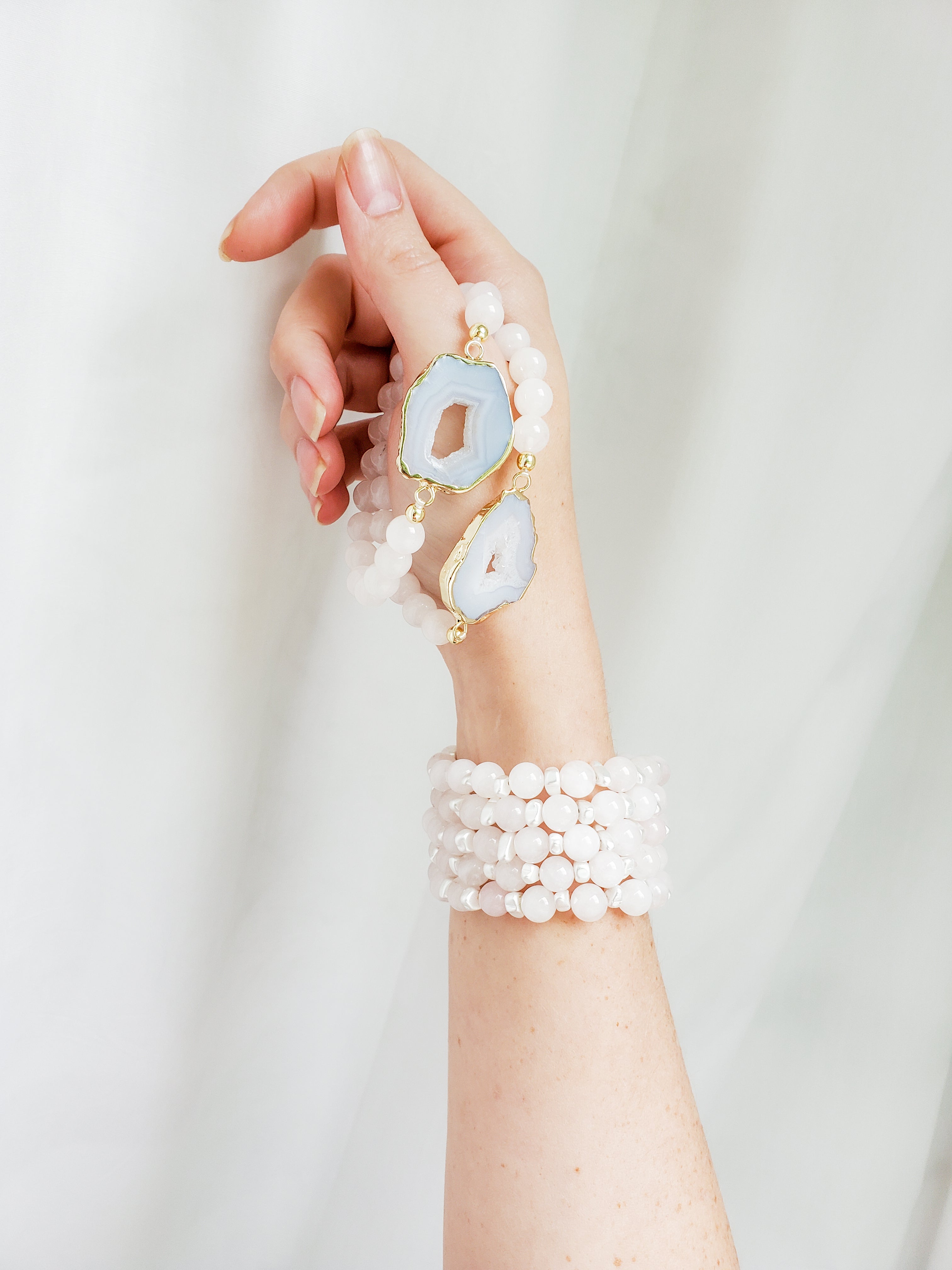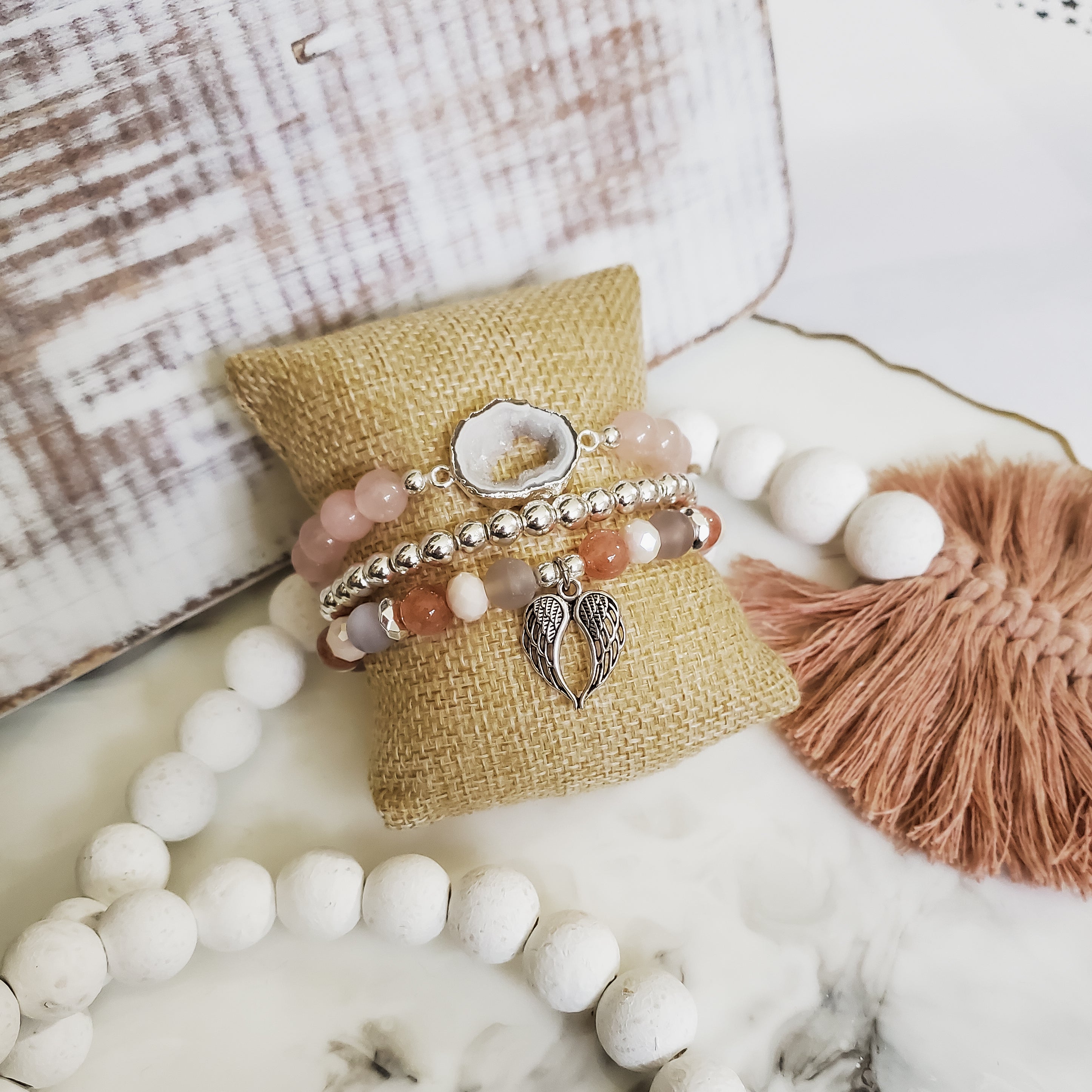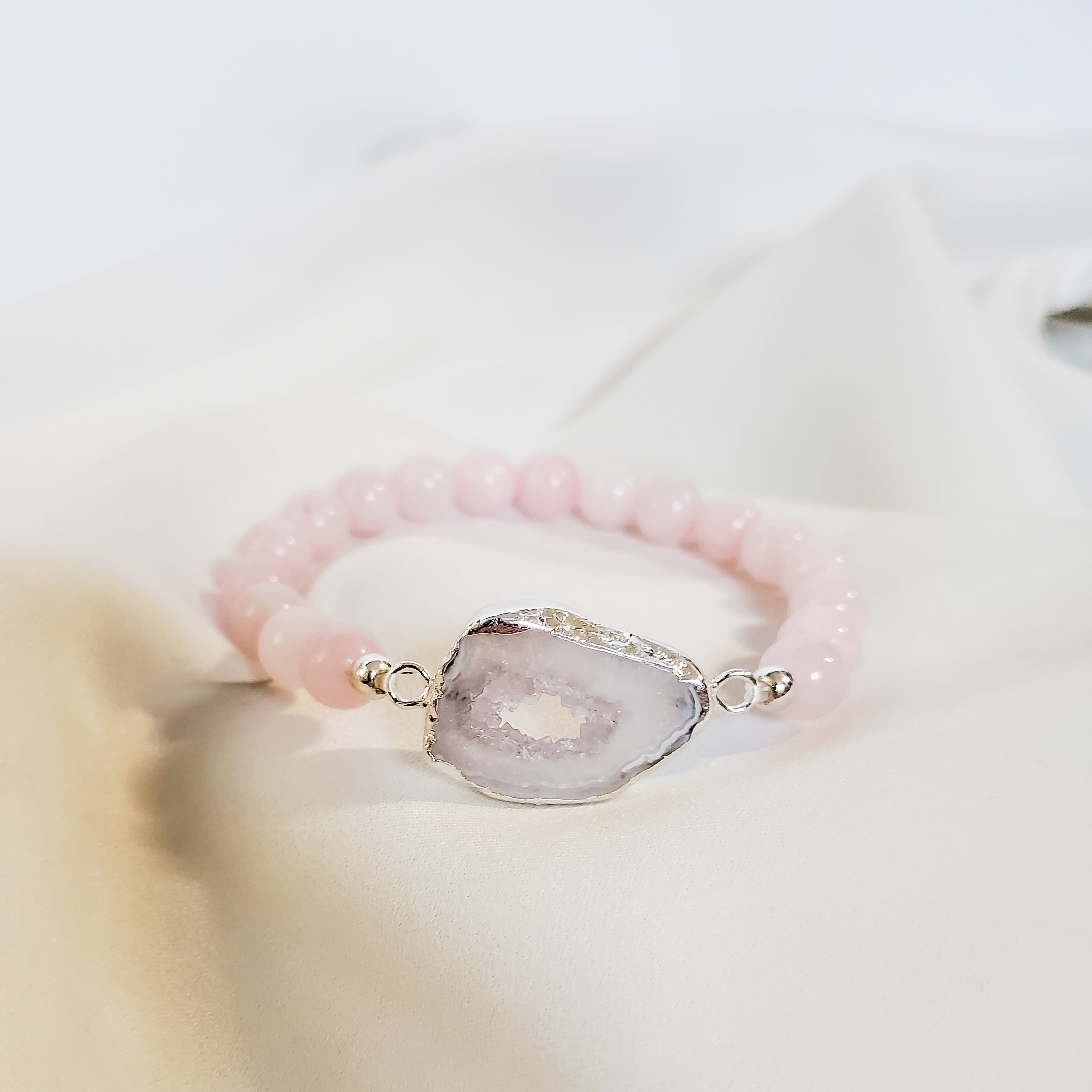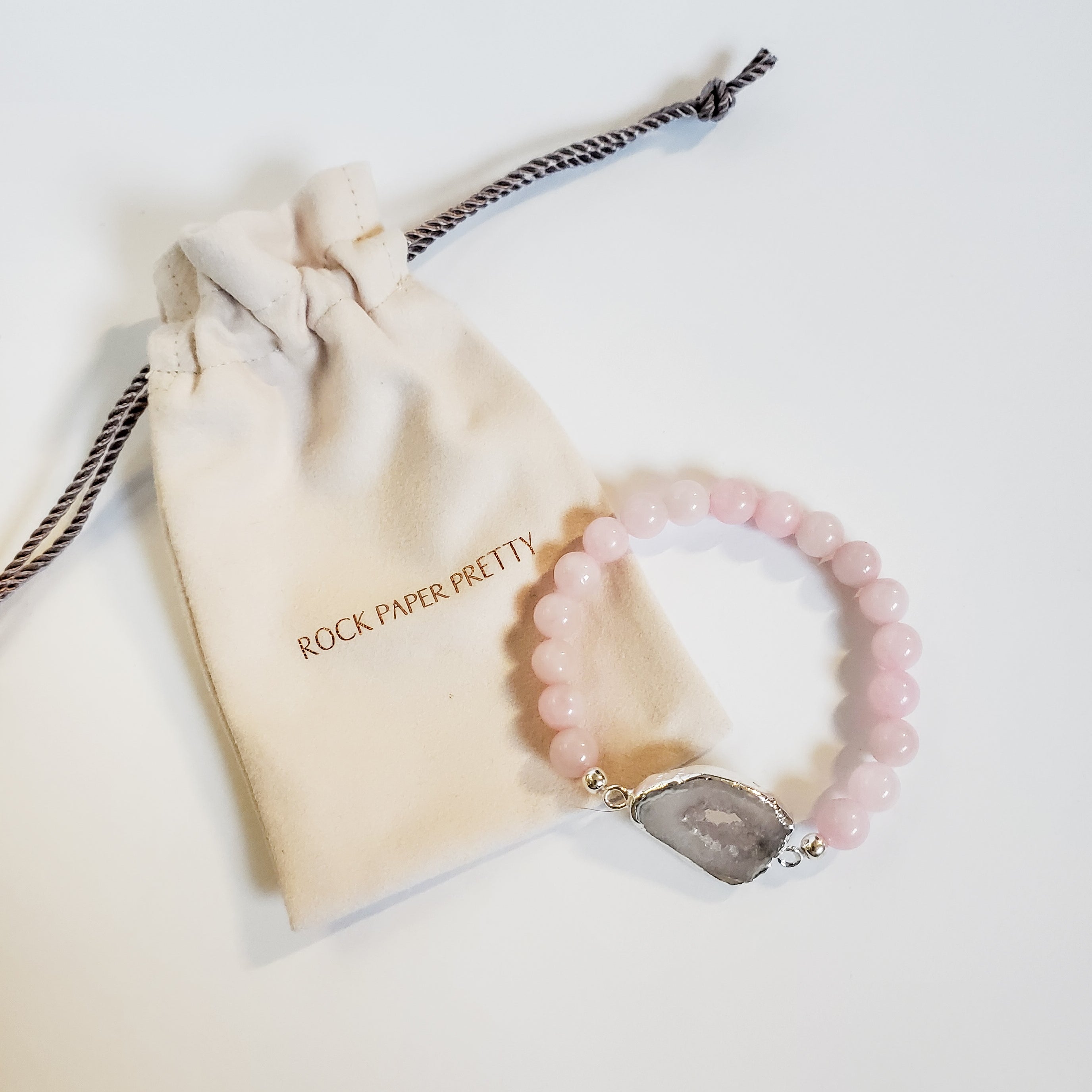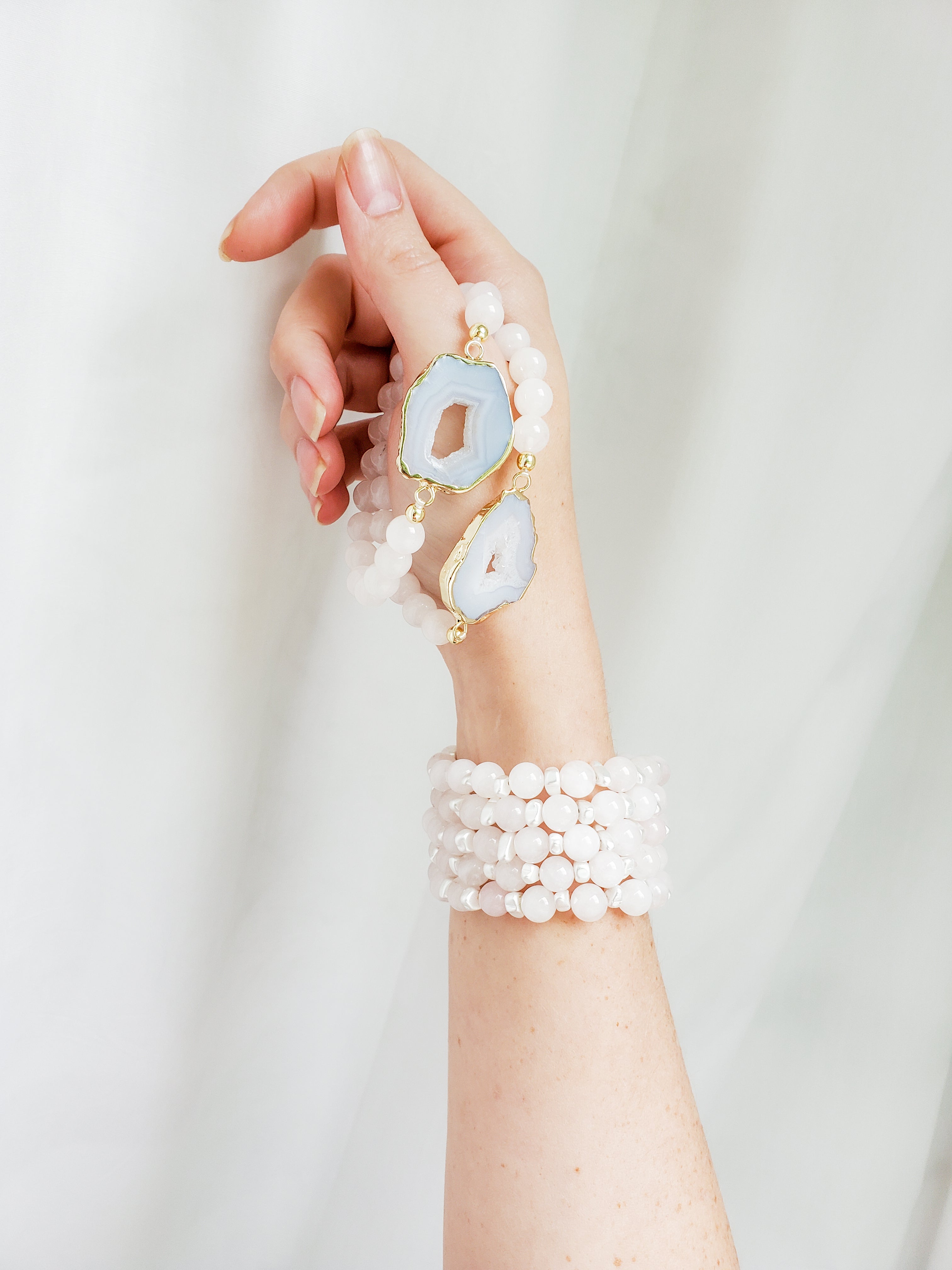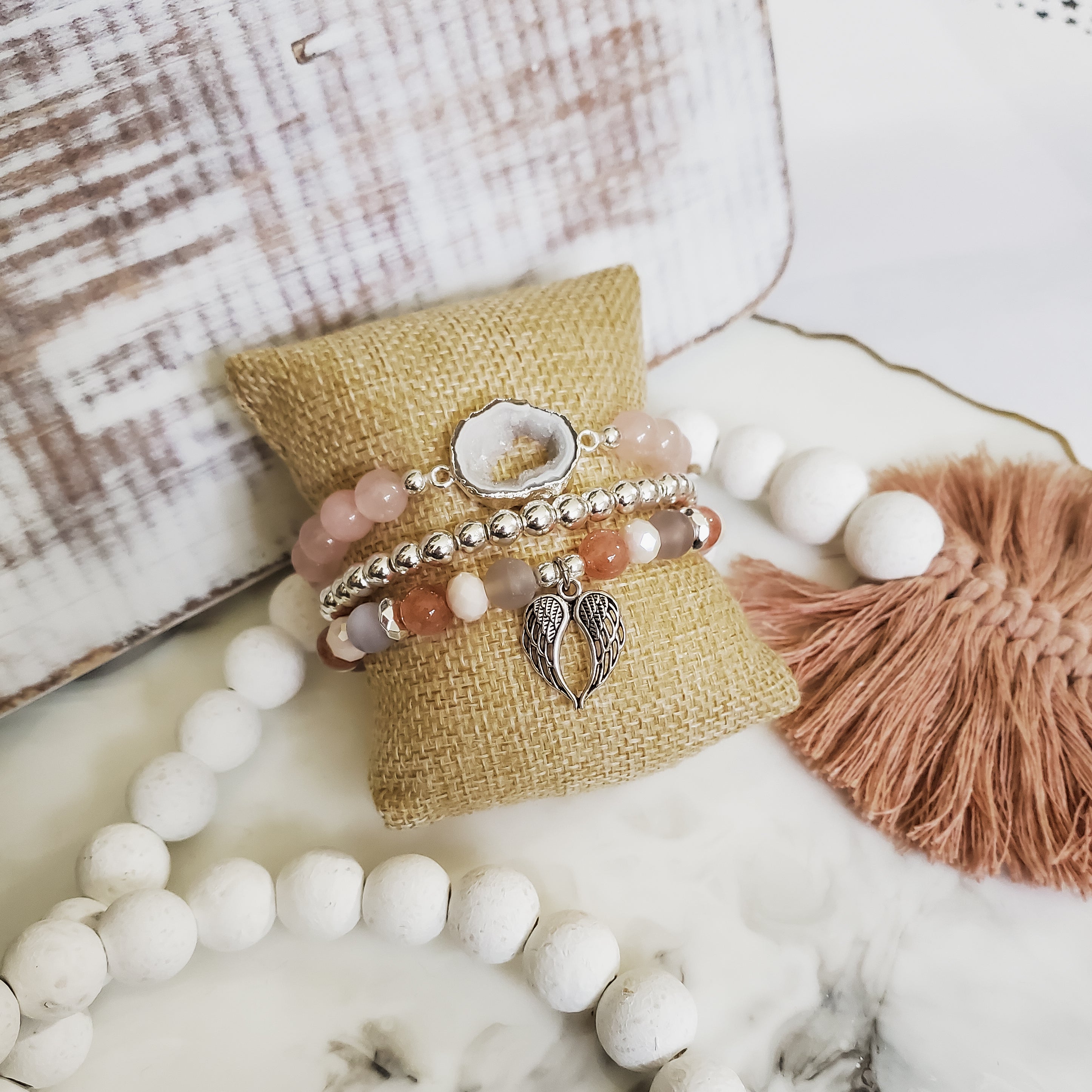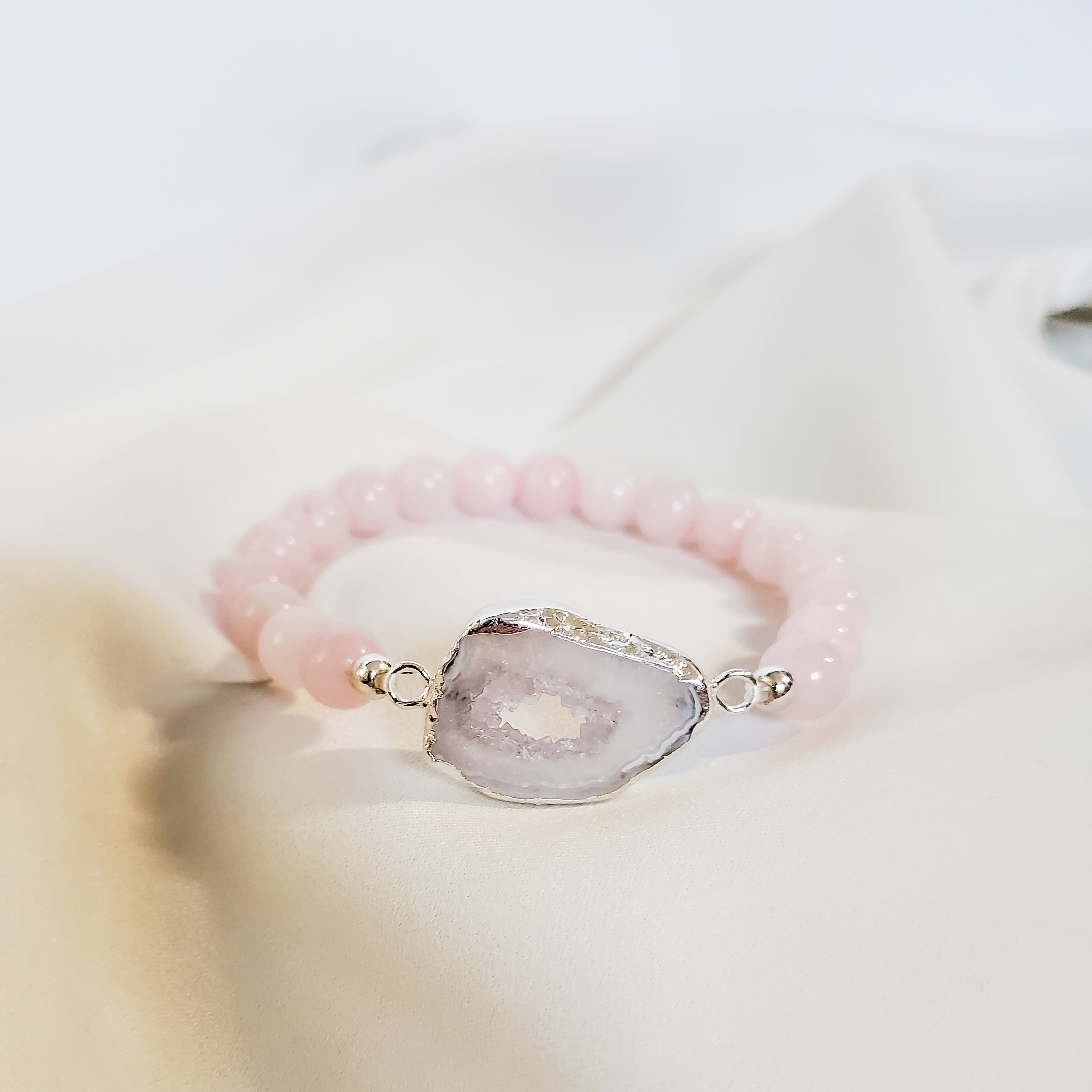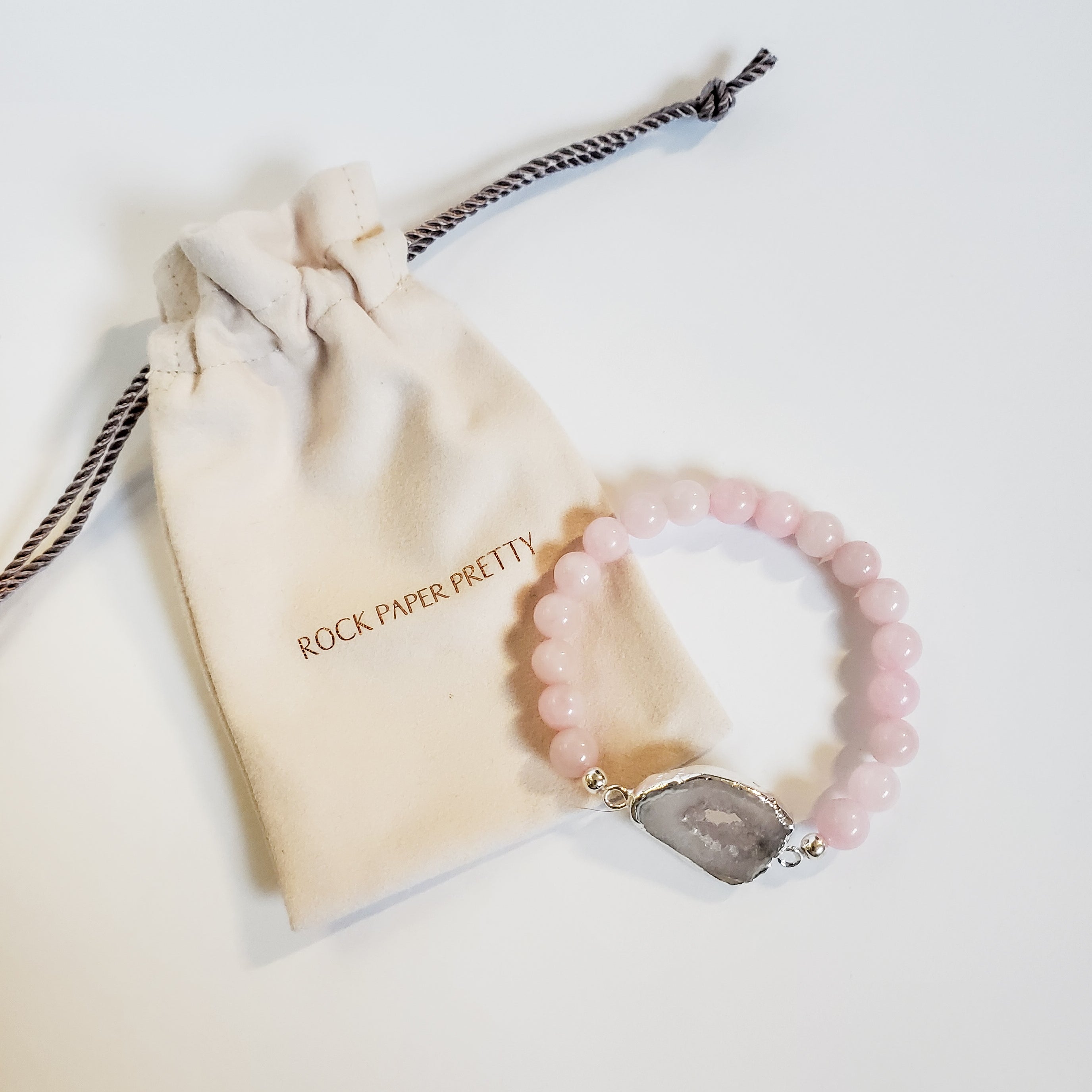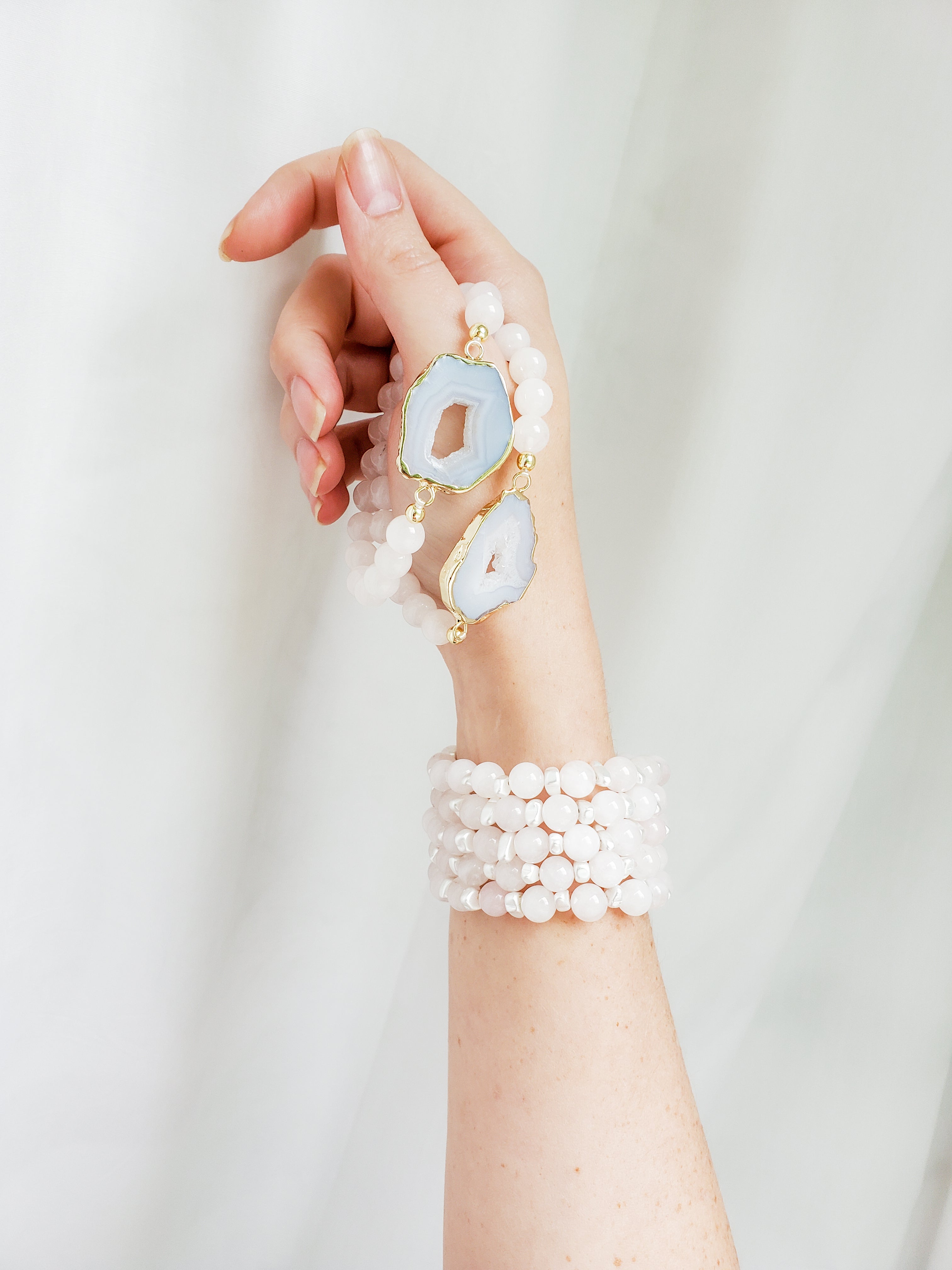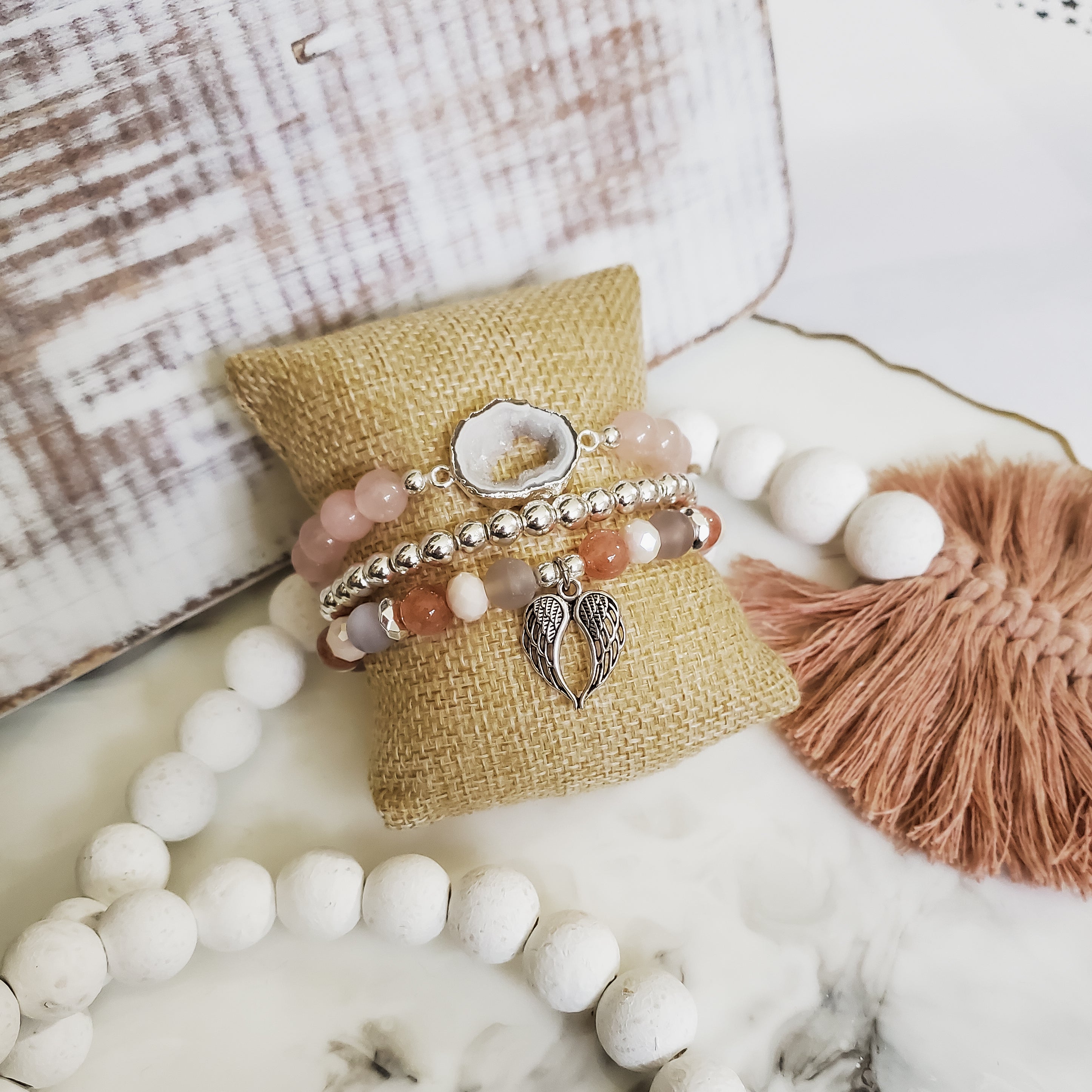 Rose Quartz and Agate connector bracelet
Rose quartz is the stone of unconditional love and has a gentle, loving energy. Each one of these bracelets is truly unique and one of a kind as the connector stone is a natural, agate geode slice. No two are alike!
Agate slice connector with silver rhodium plated edge, silver hematite, rose quartz
8mm gemstone beads. Connector is approximately 20mm x 30mm
The agate slice is a natural stone, therefore each one will be unique and may not be exactly as pictured.