FREE Express shipping in Canada on orders over $150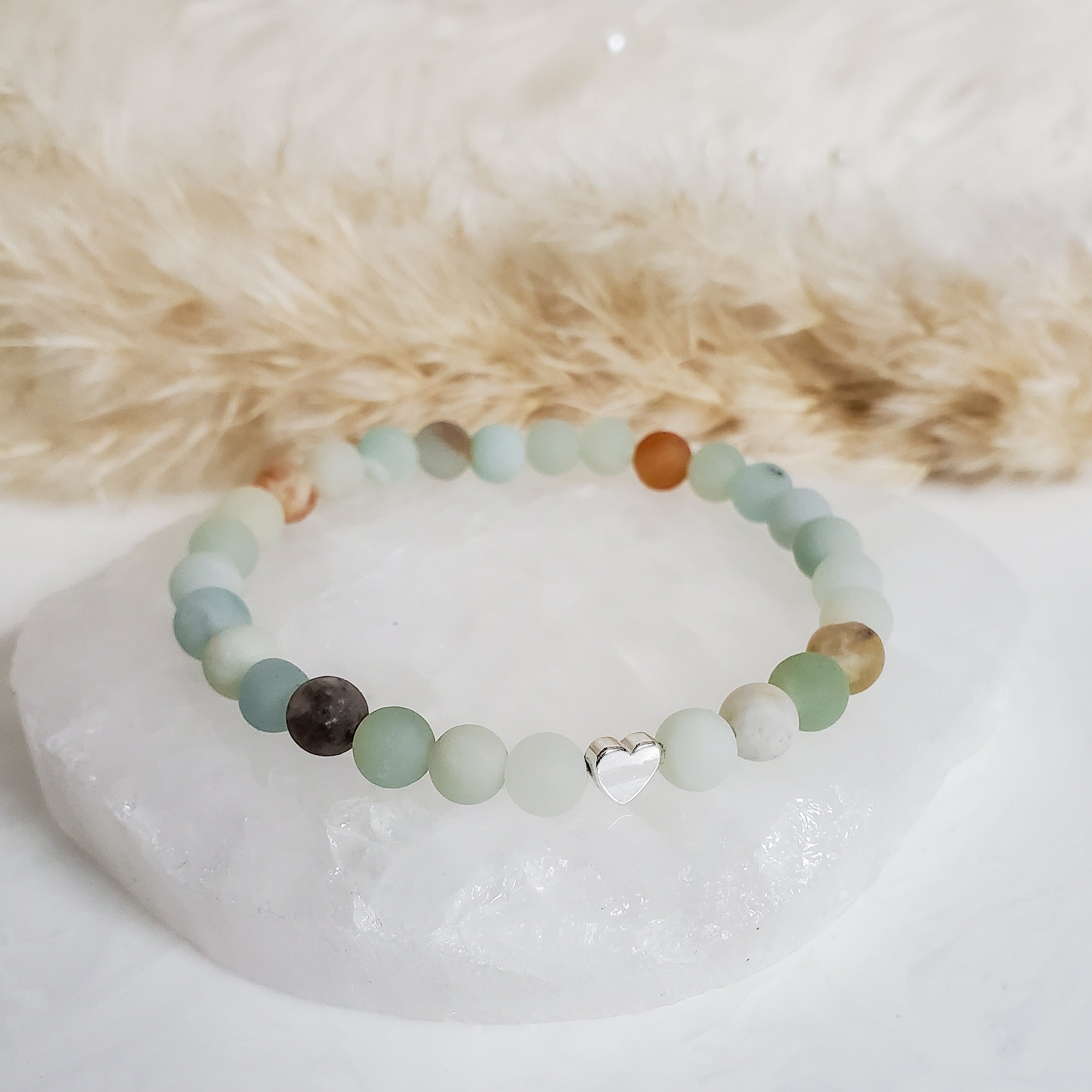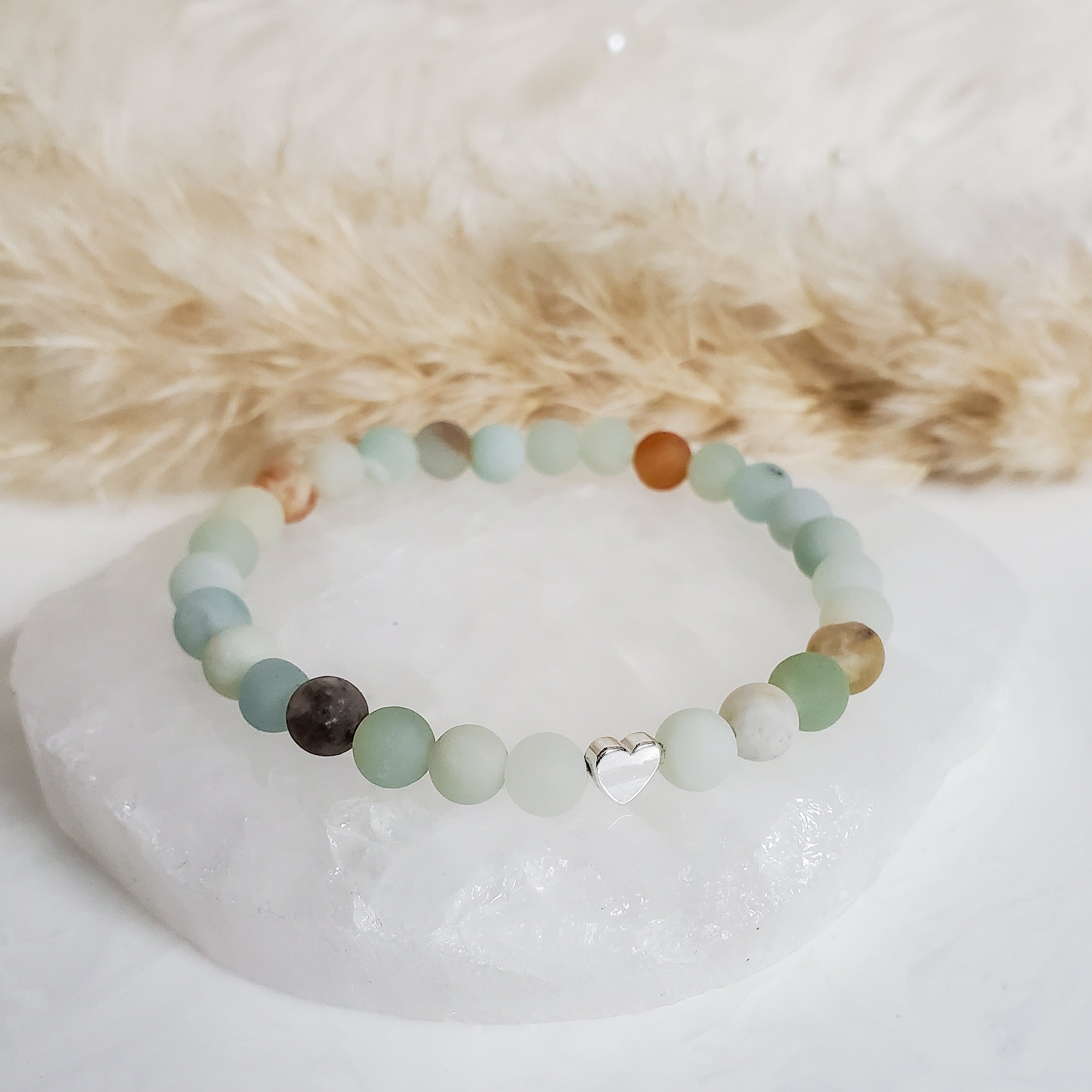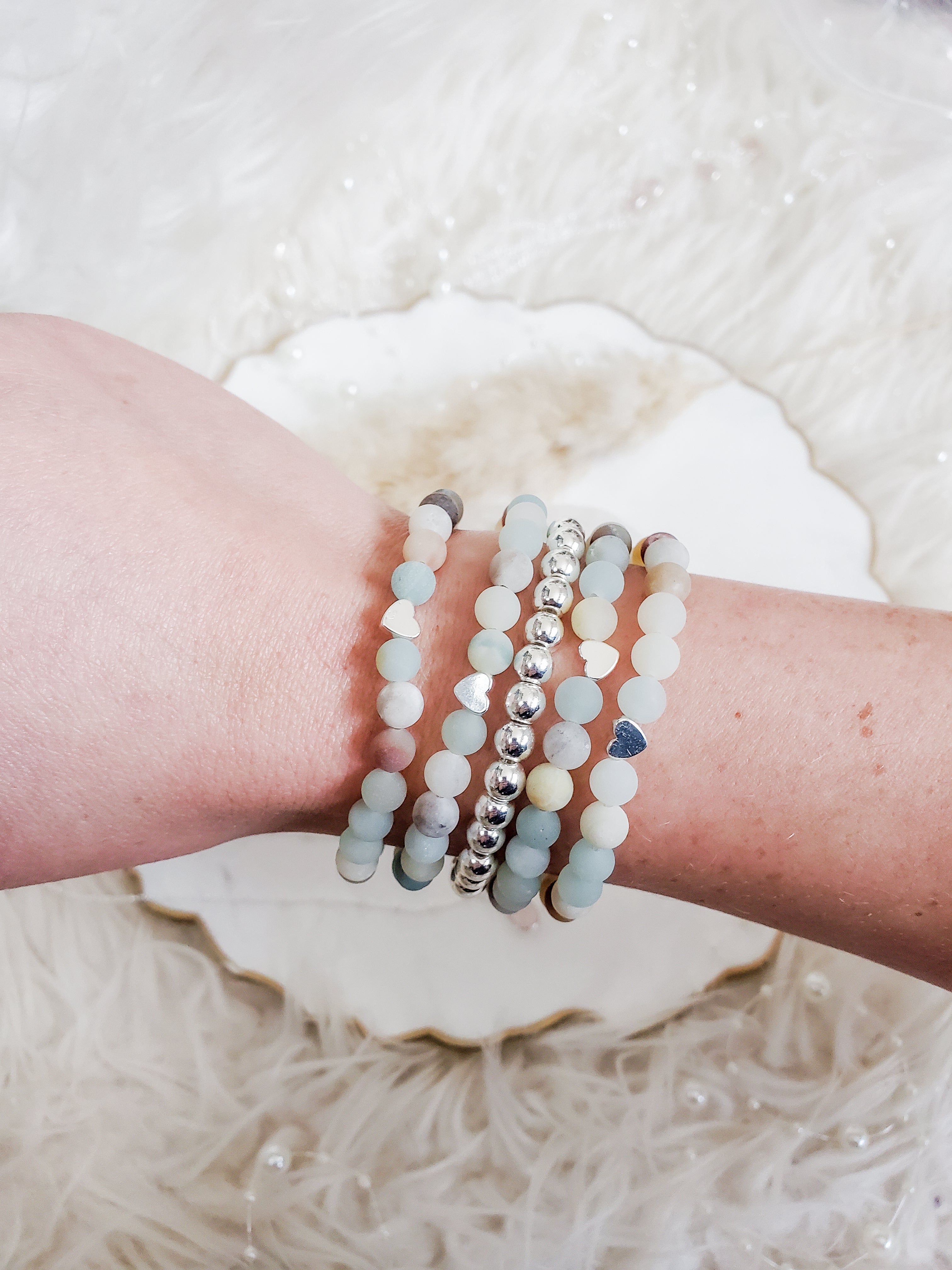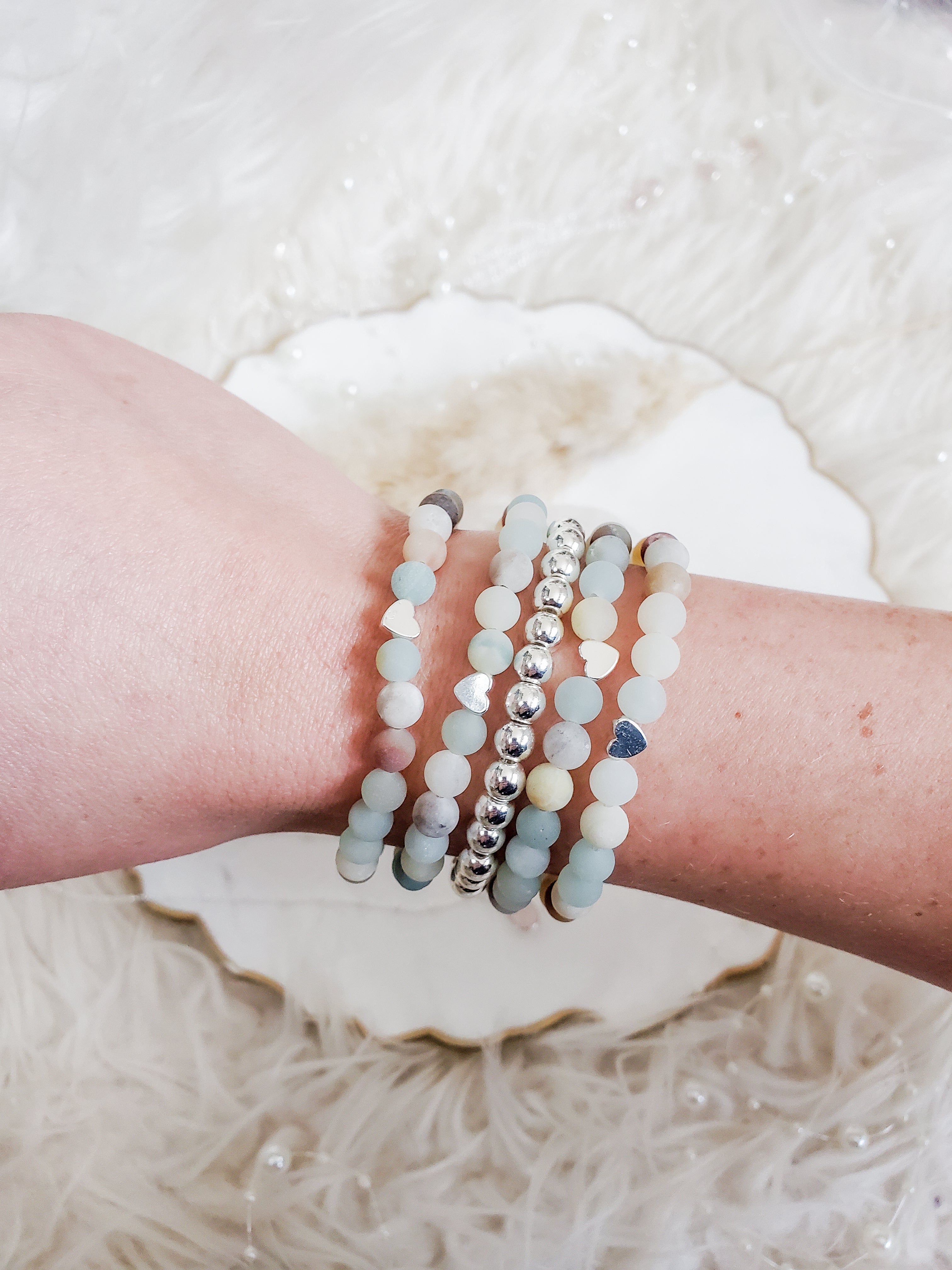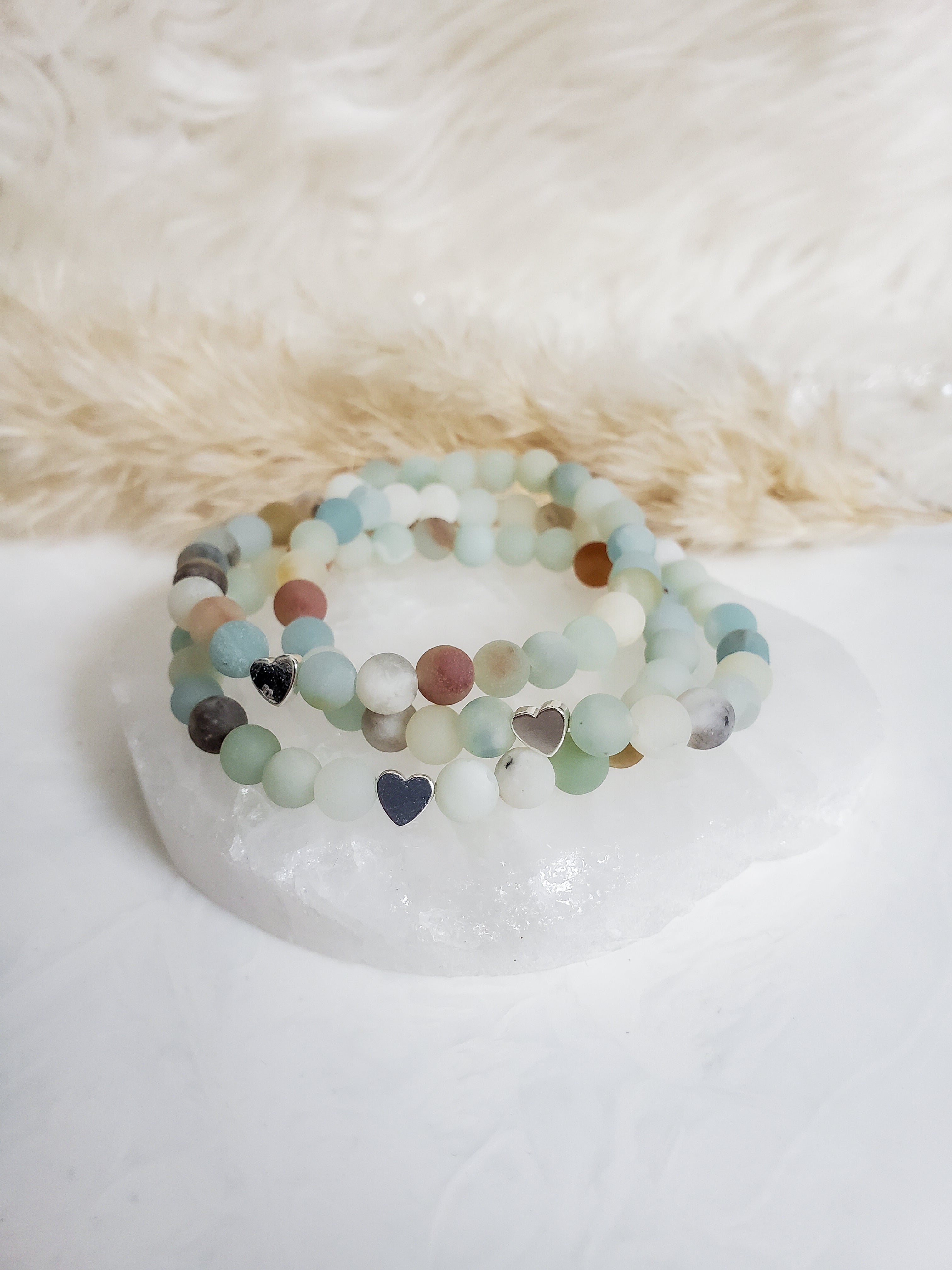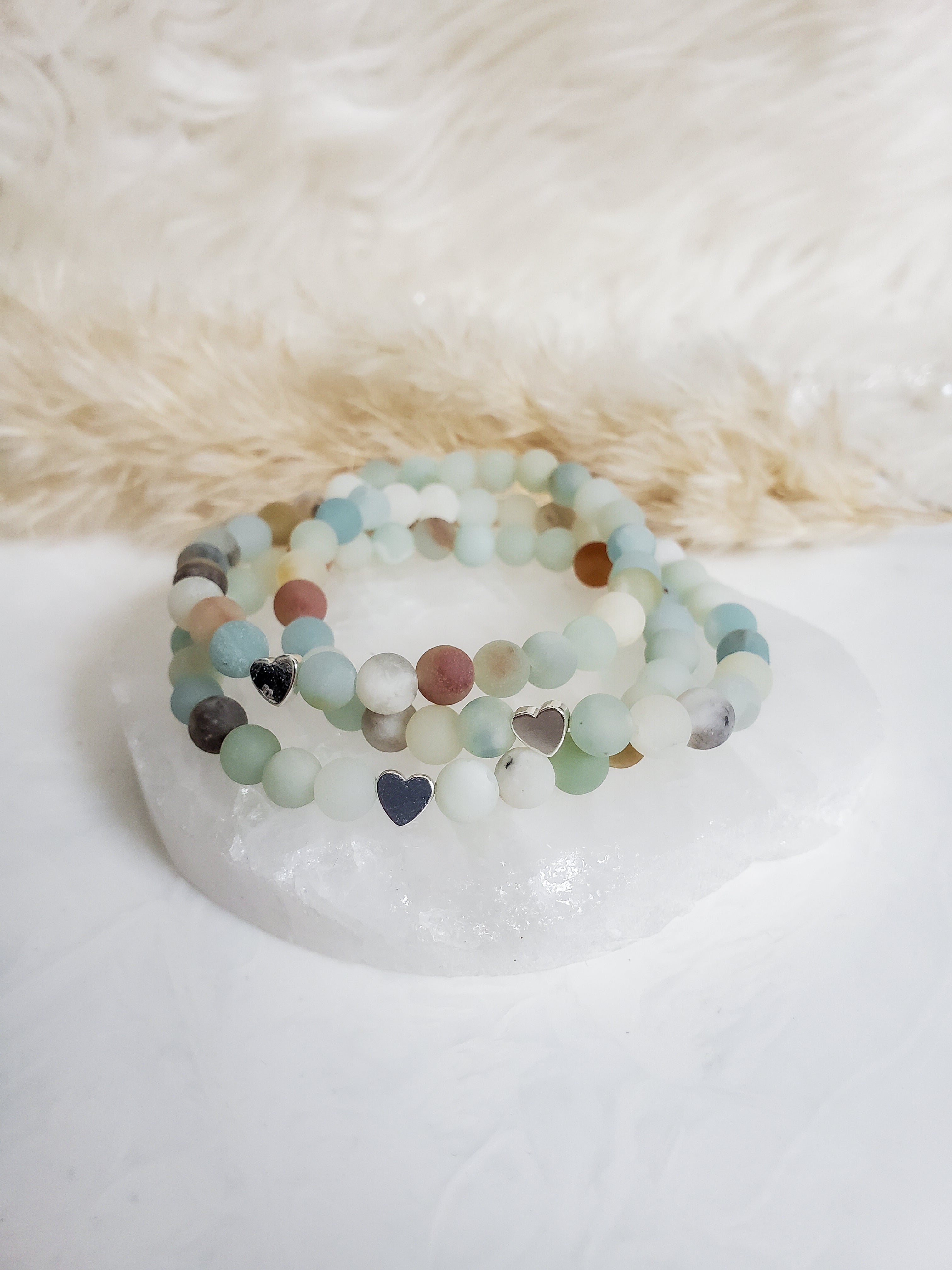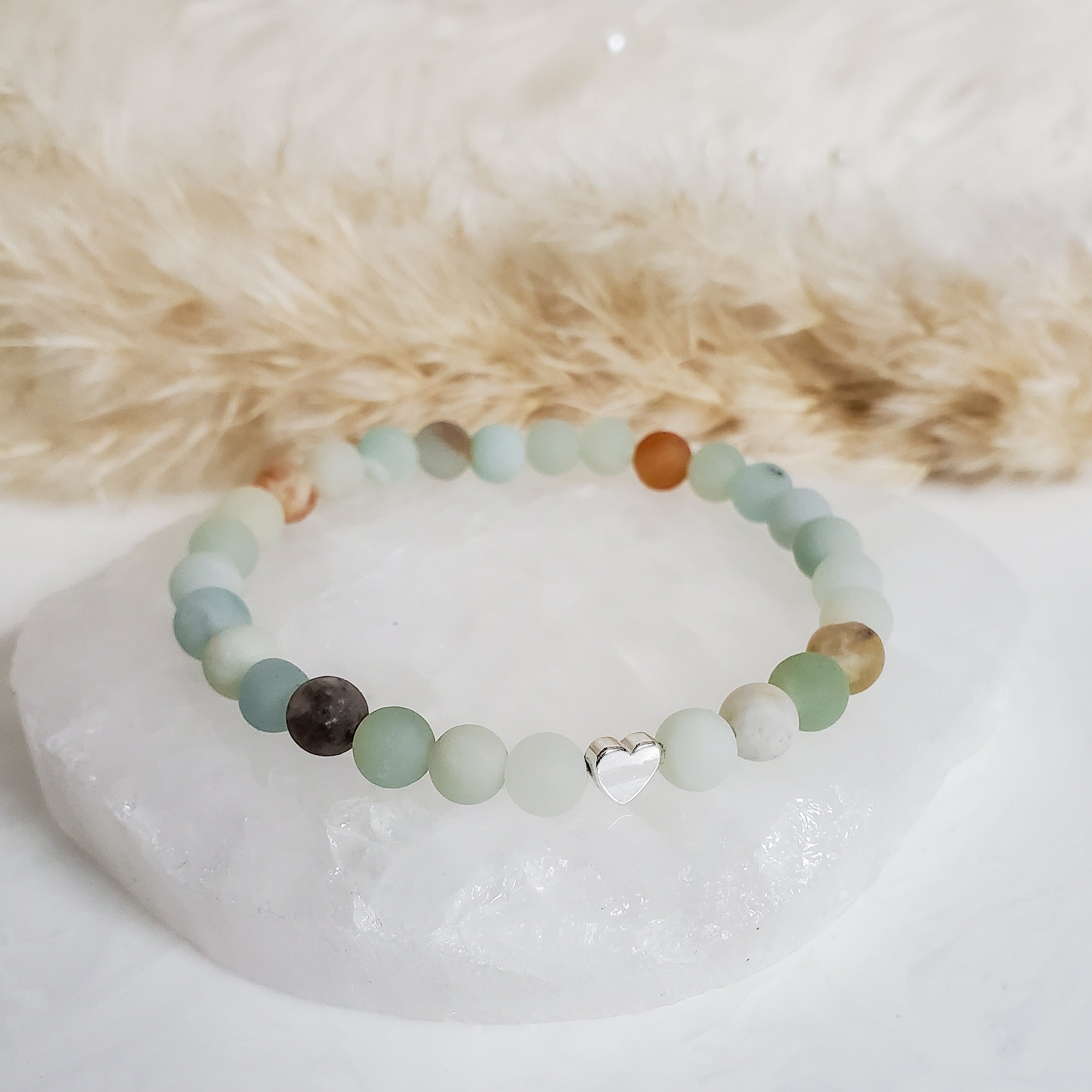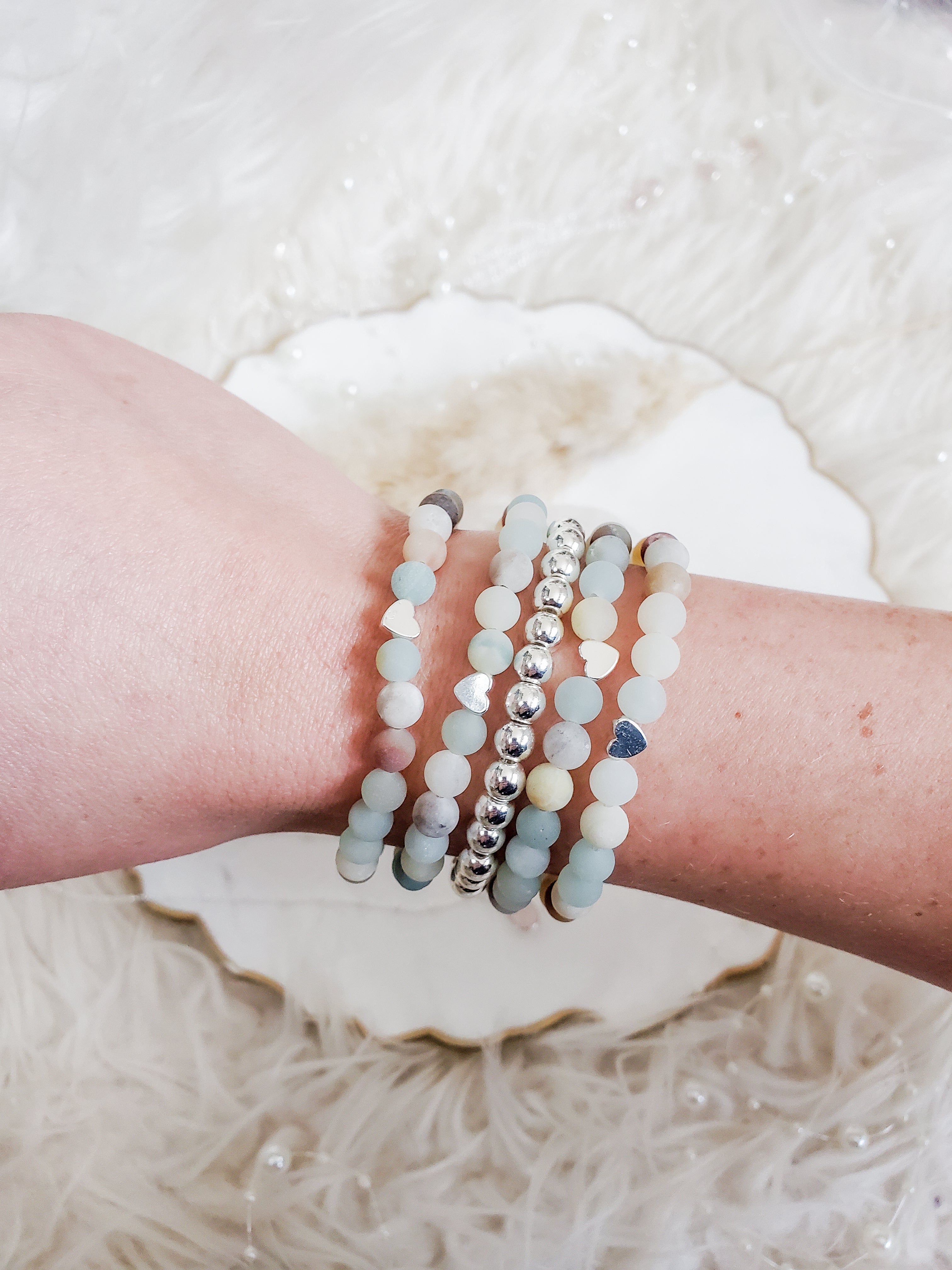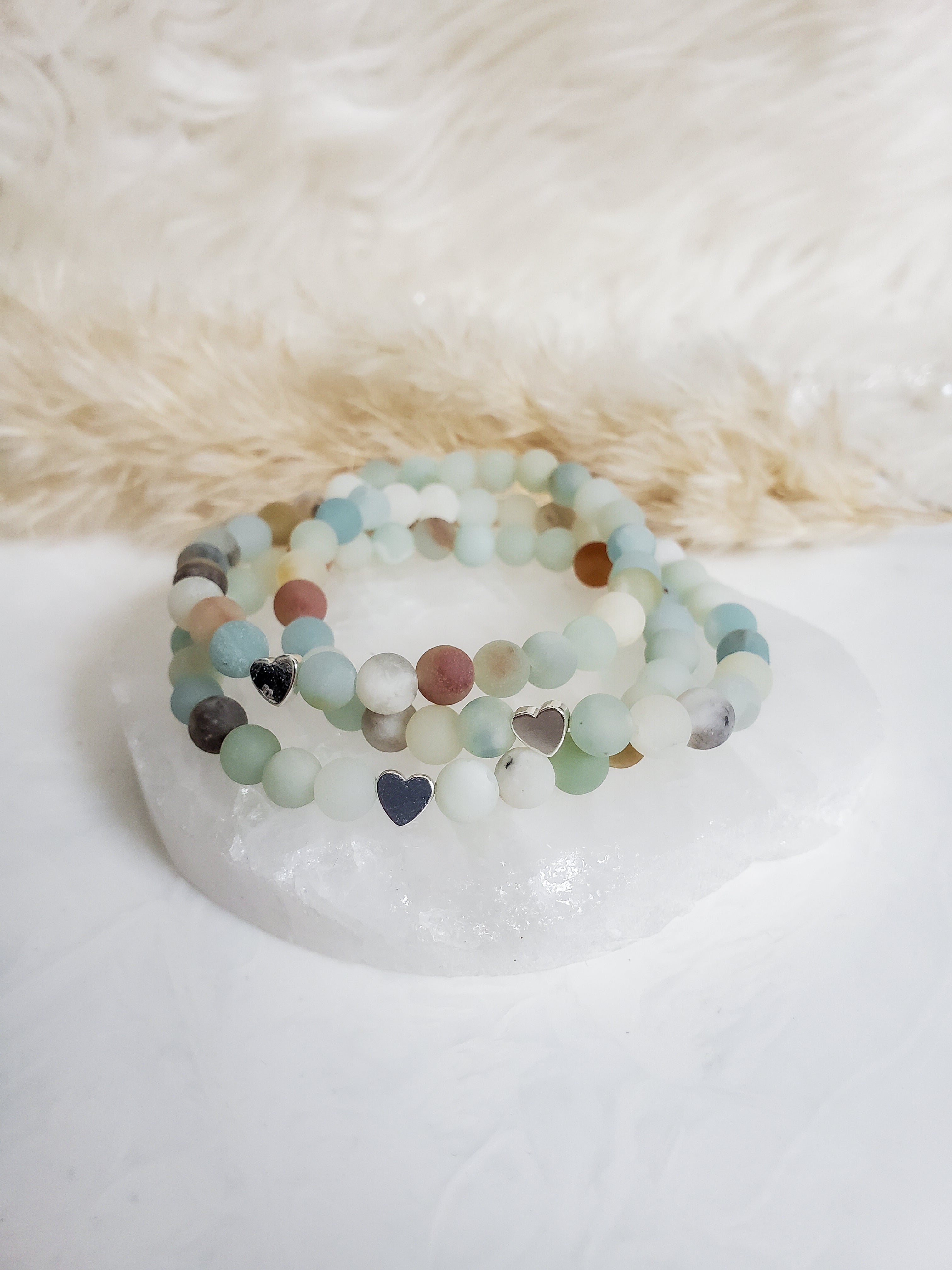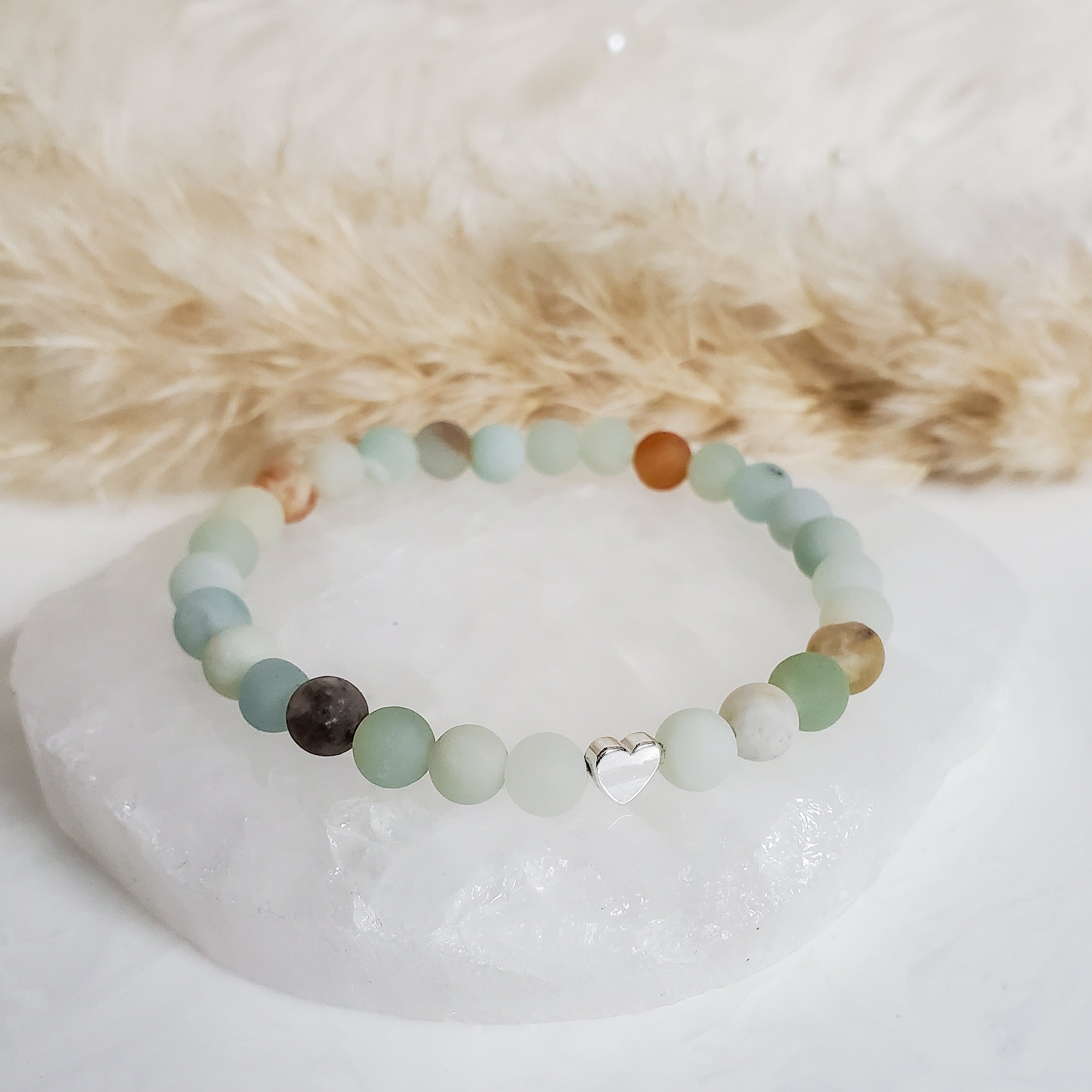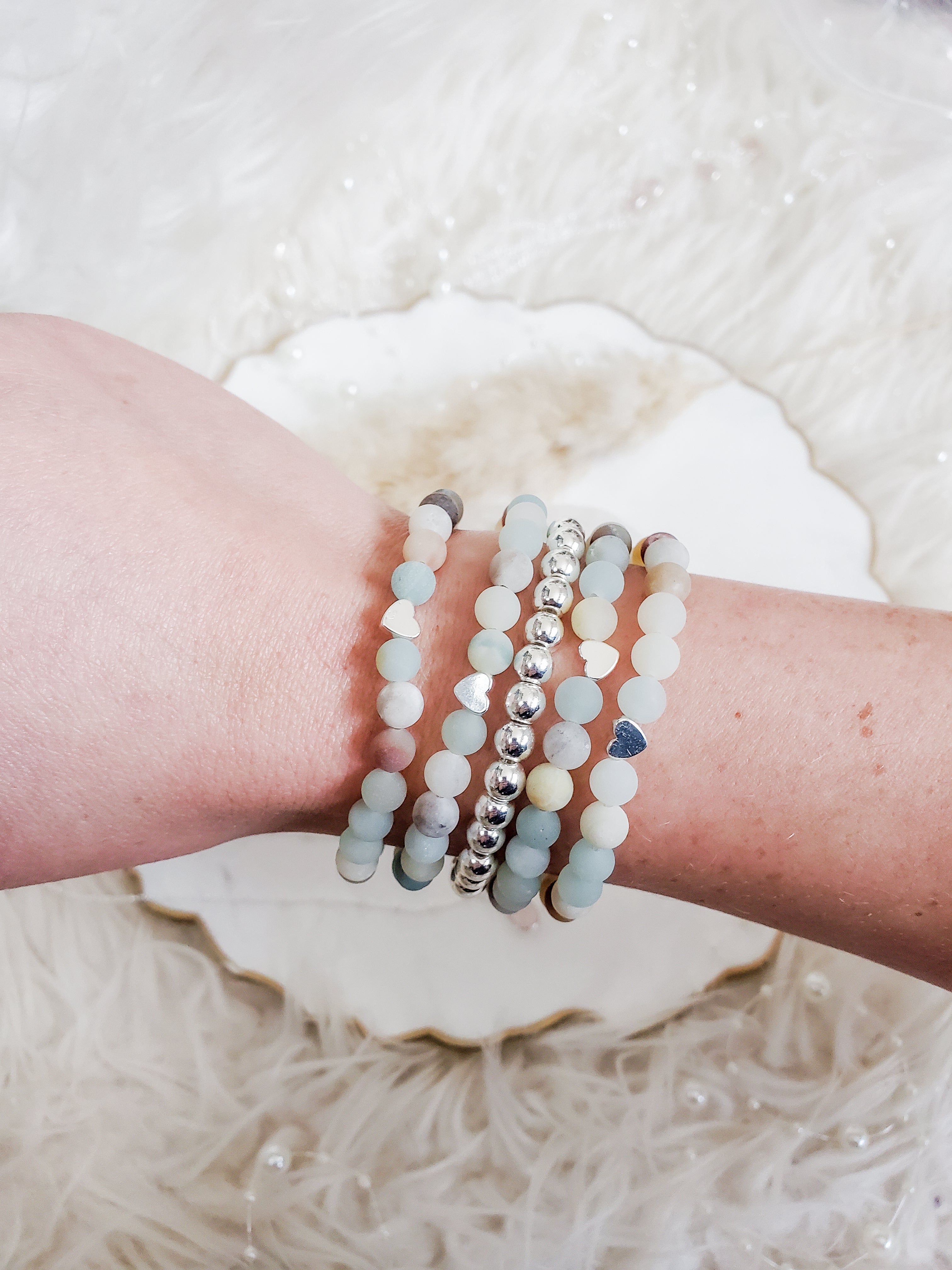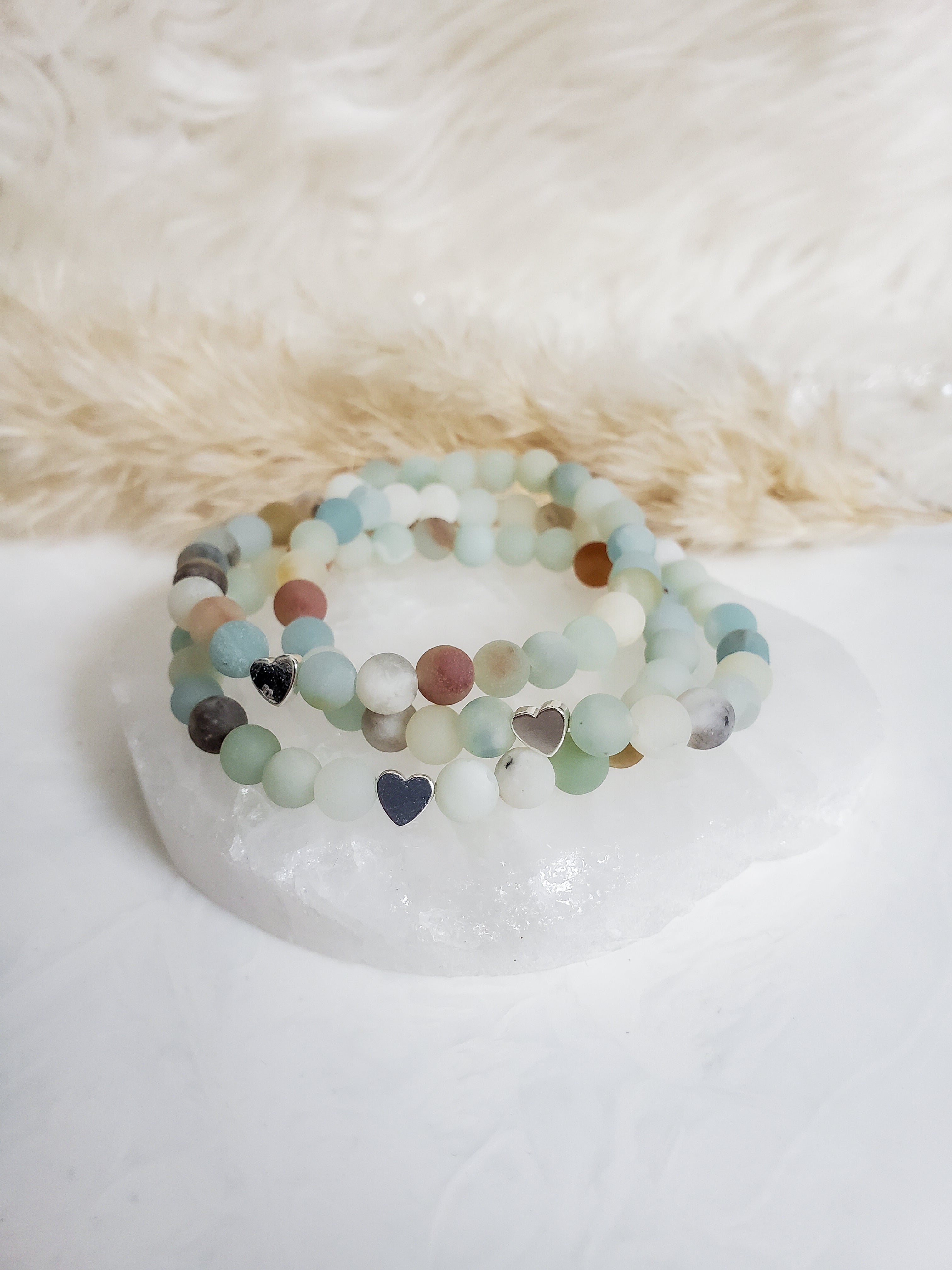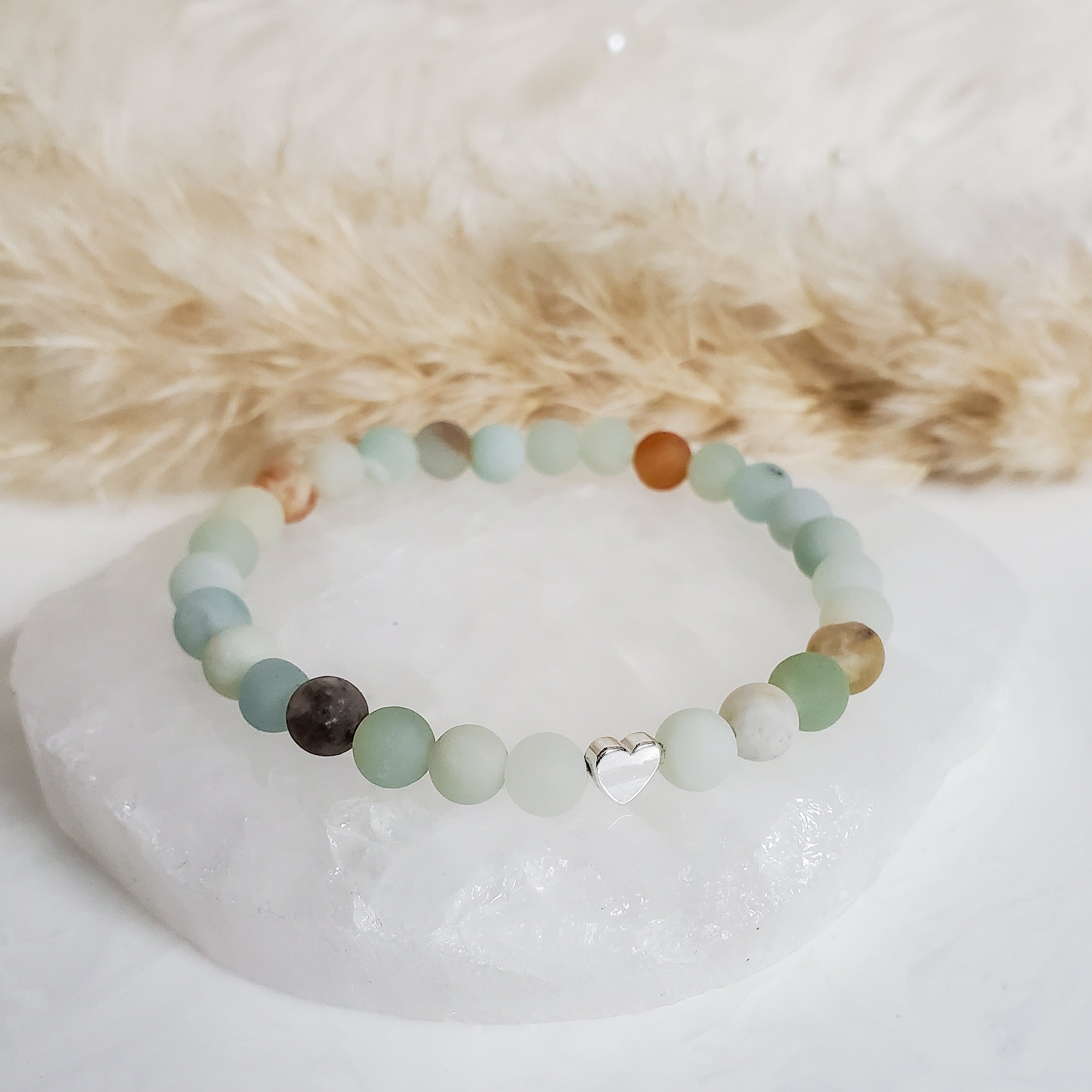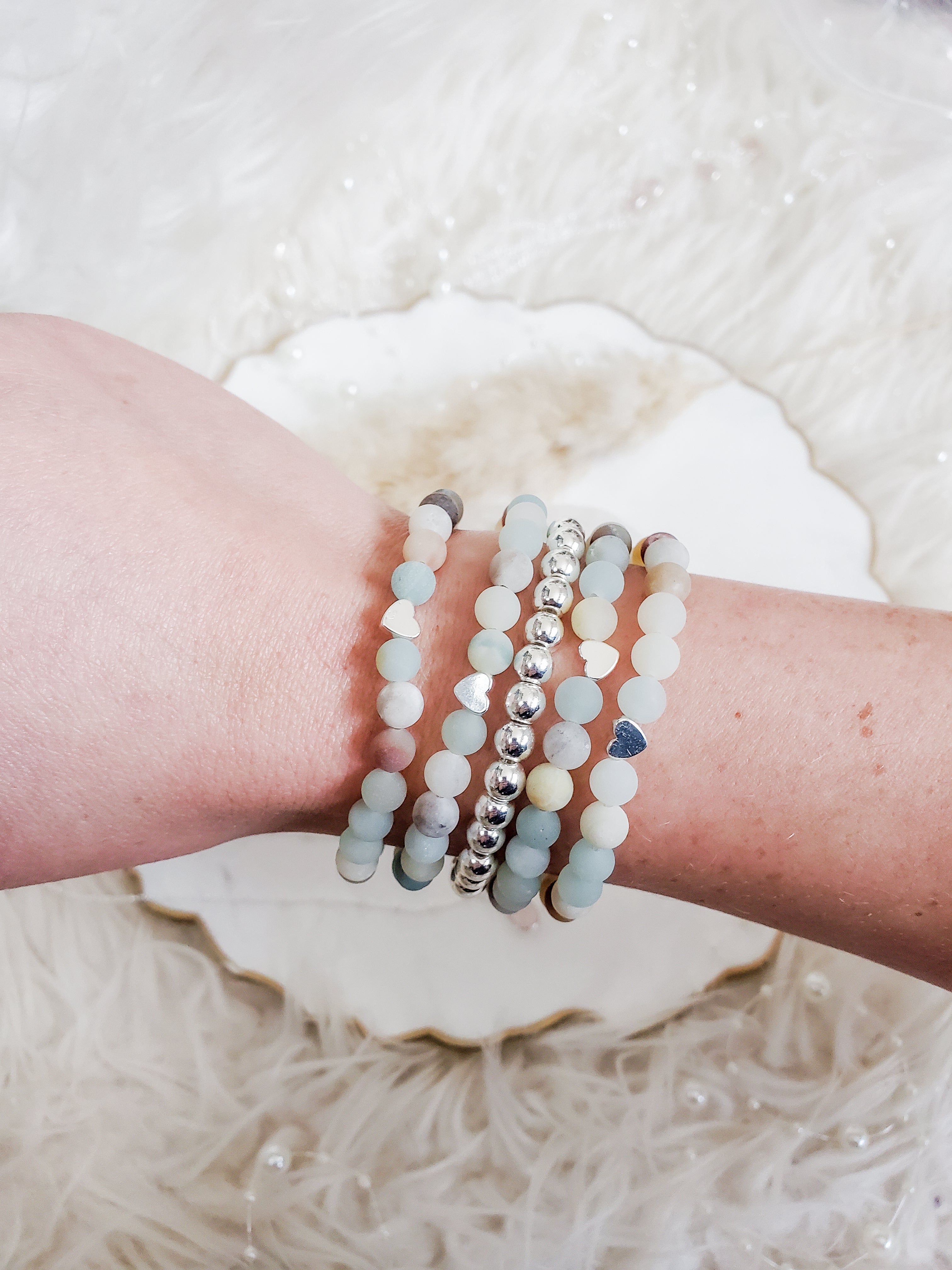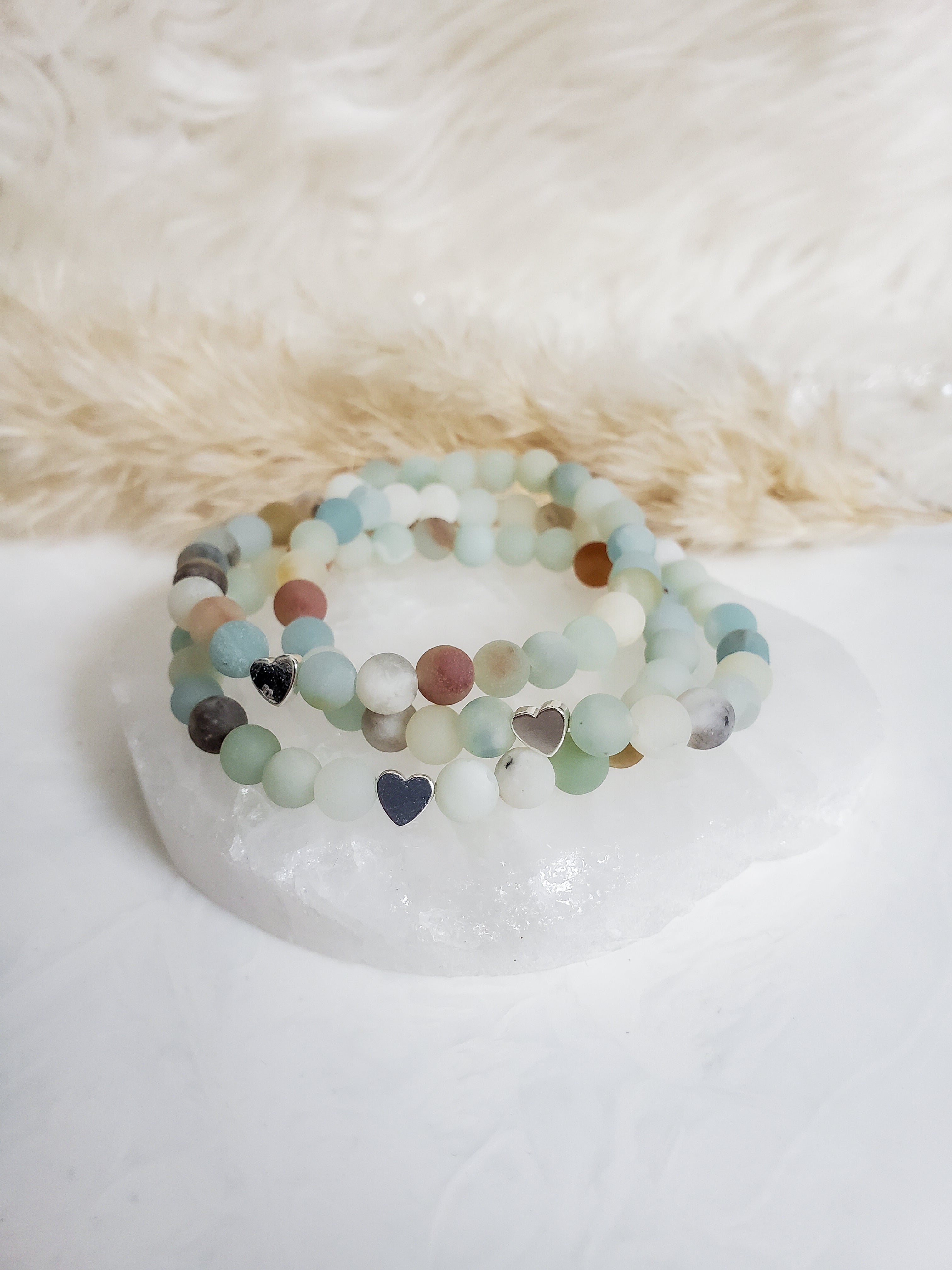 Amazonite is a stone of hope that helps to release toxic emotions and unwanted bad energy. It has a calming and soothing energy that inspires hope and positivity. It's a great manifestation stone.
6mm matte amazonite beads and silver hematite heart. Stretch bracelet.
Made to order.