FREE Express shipping in Canada on orders over $150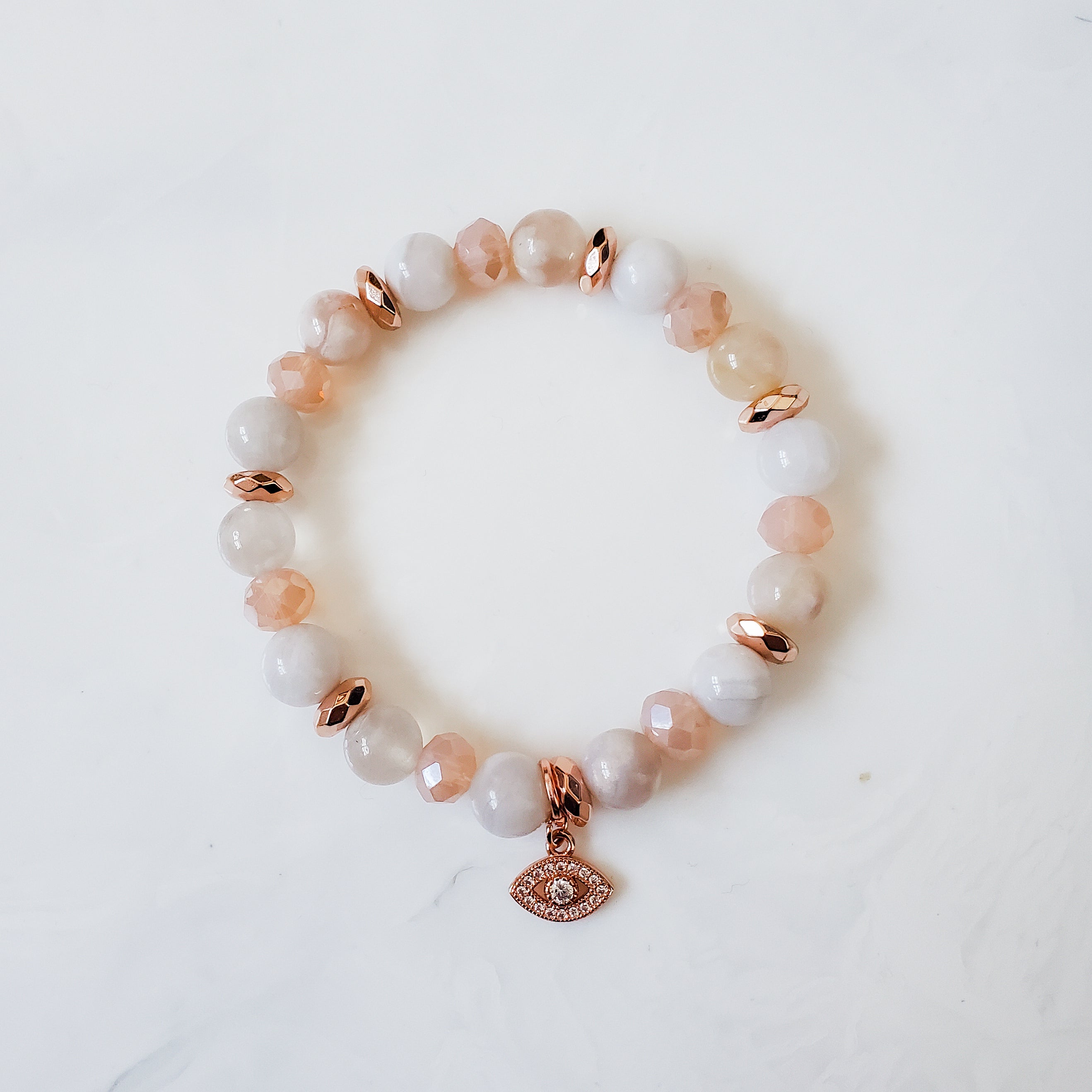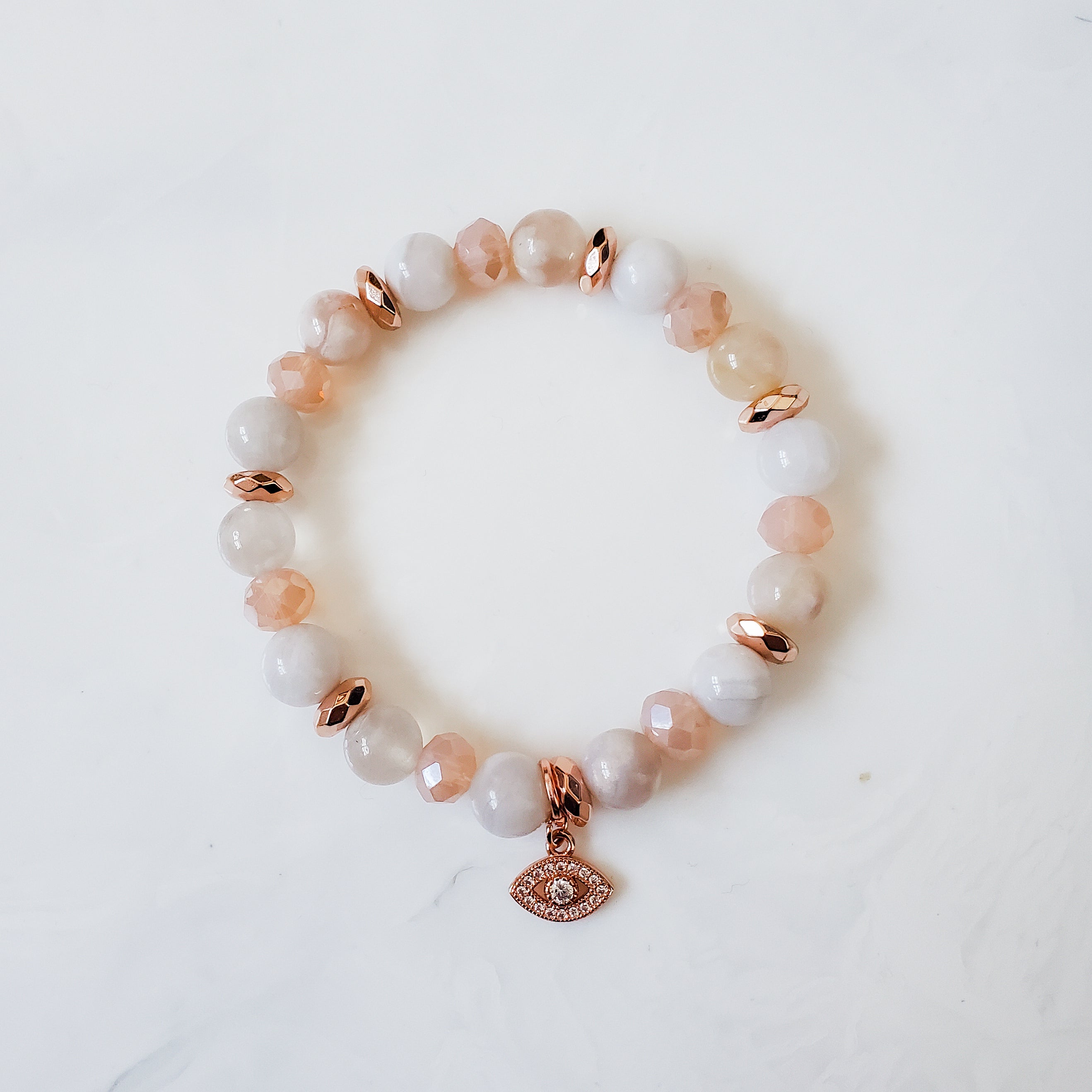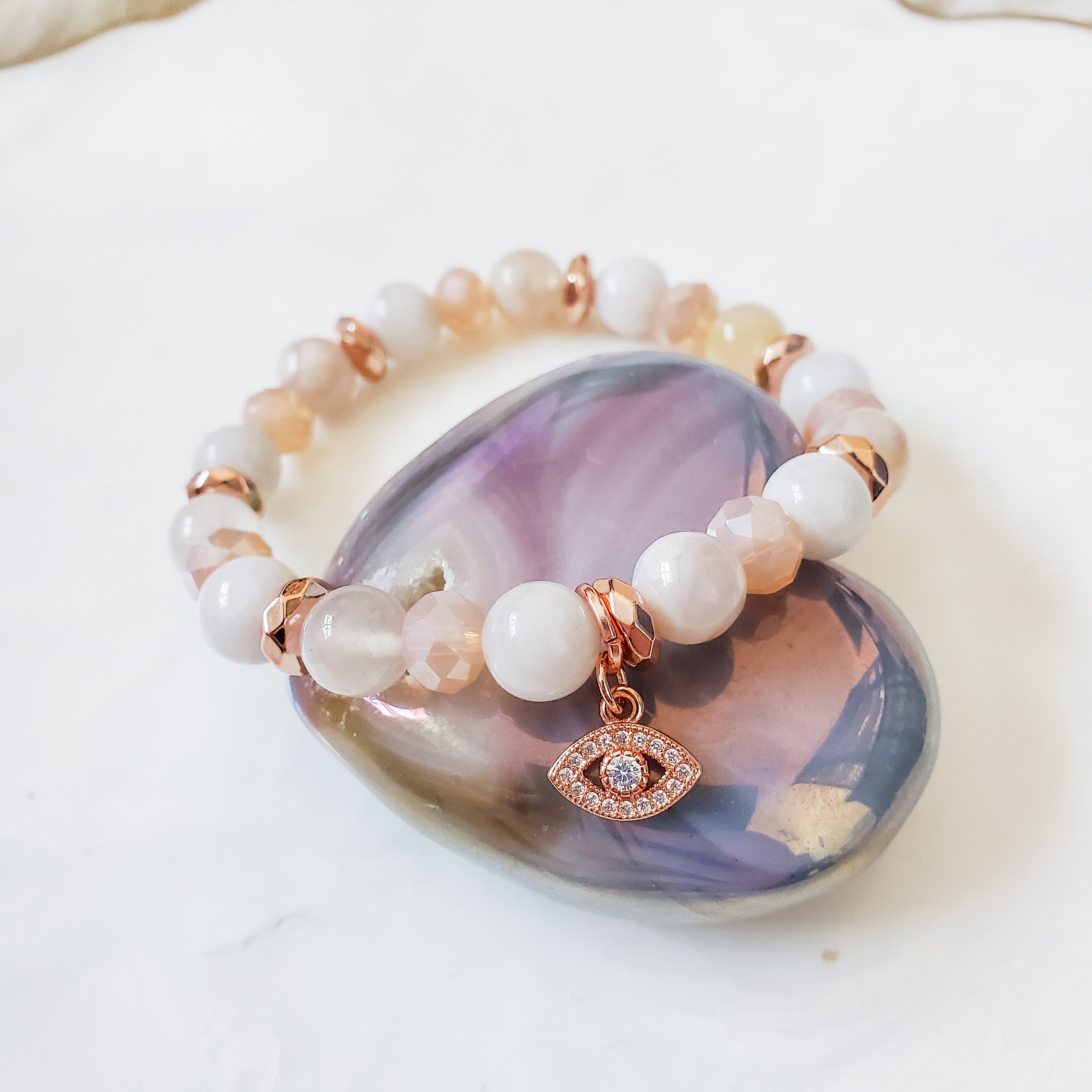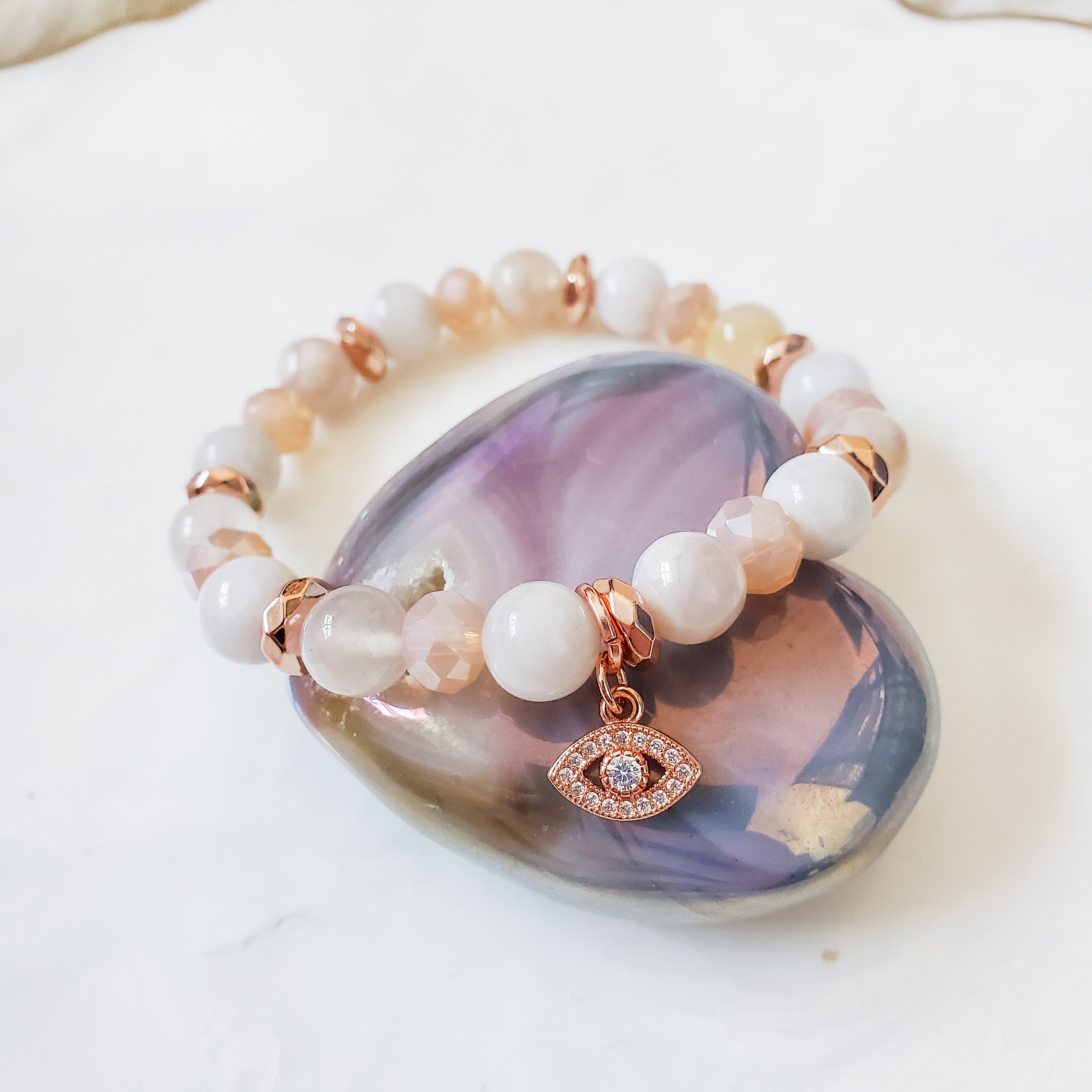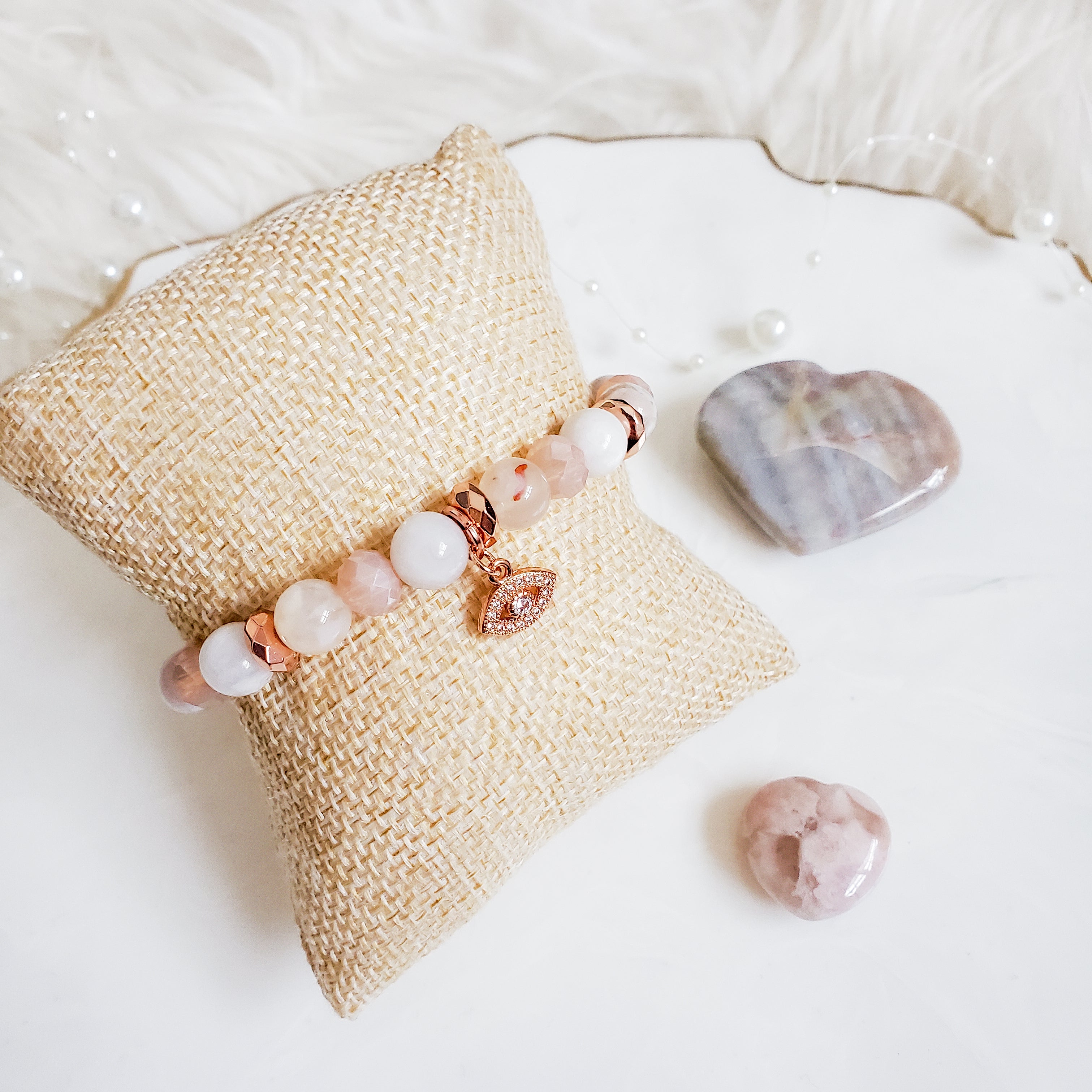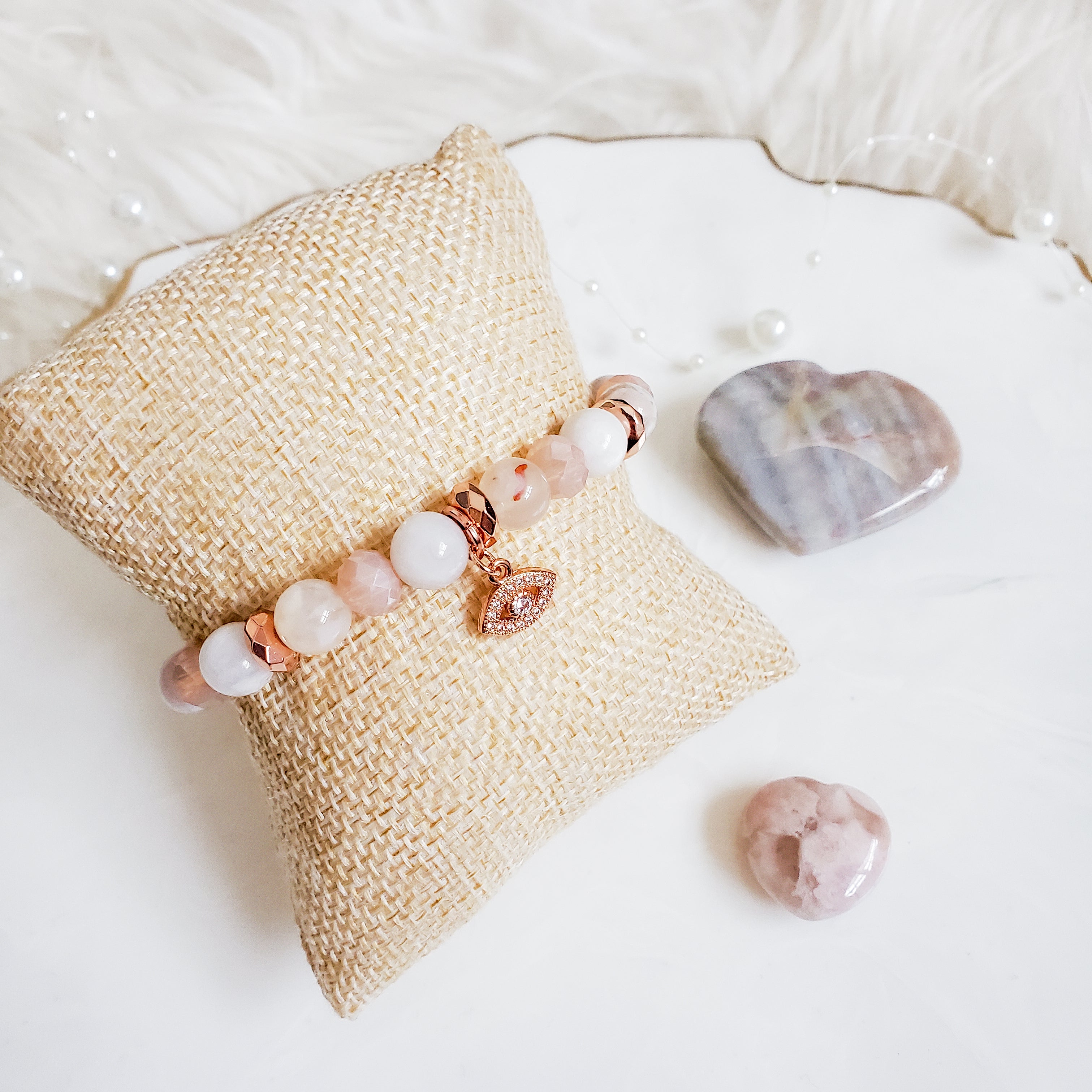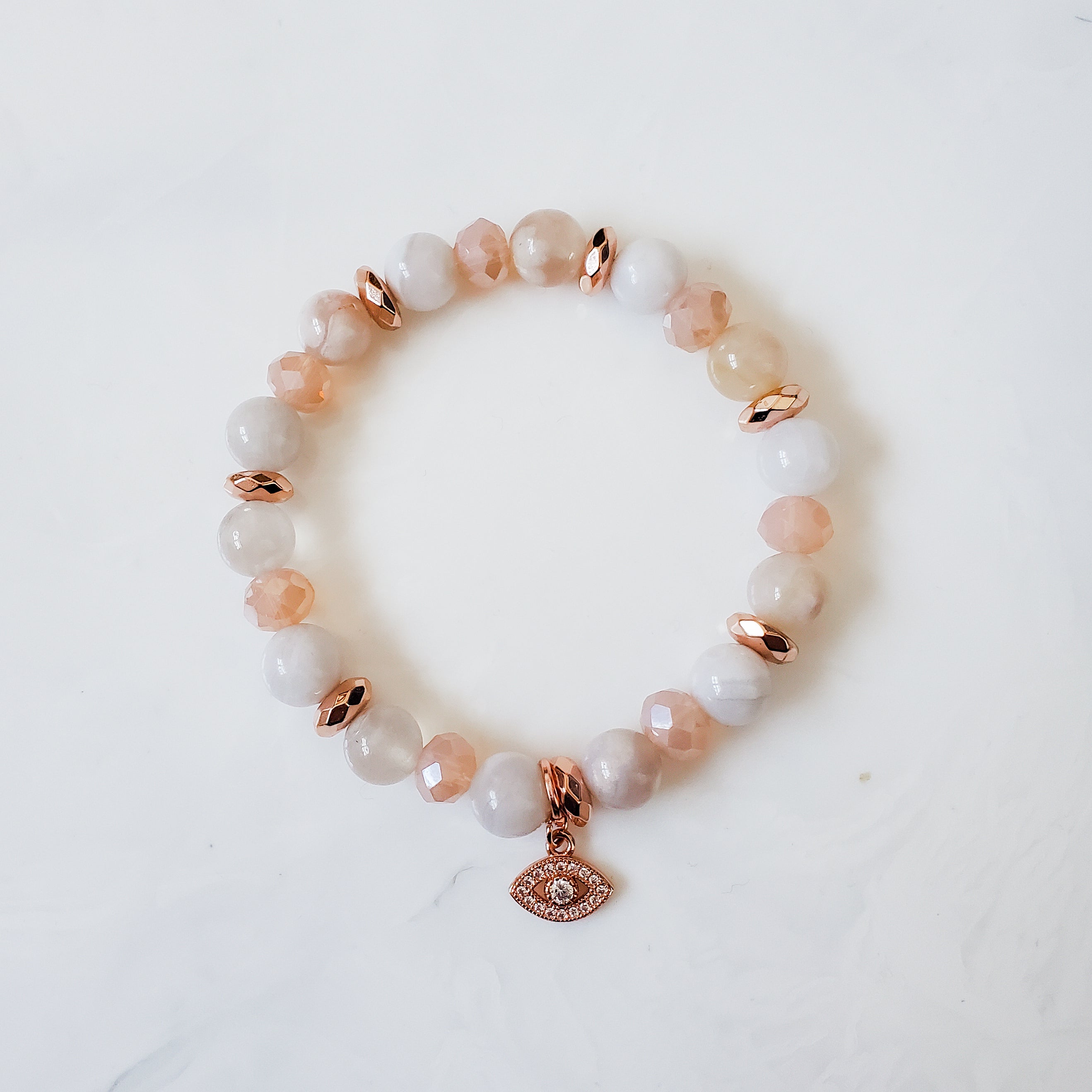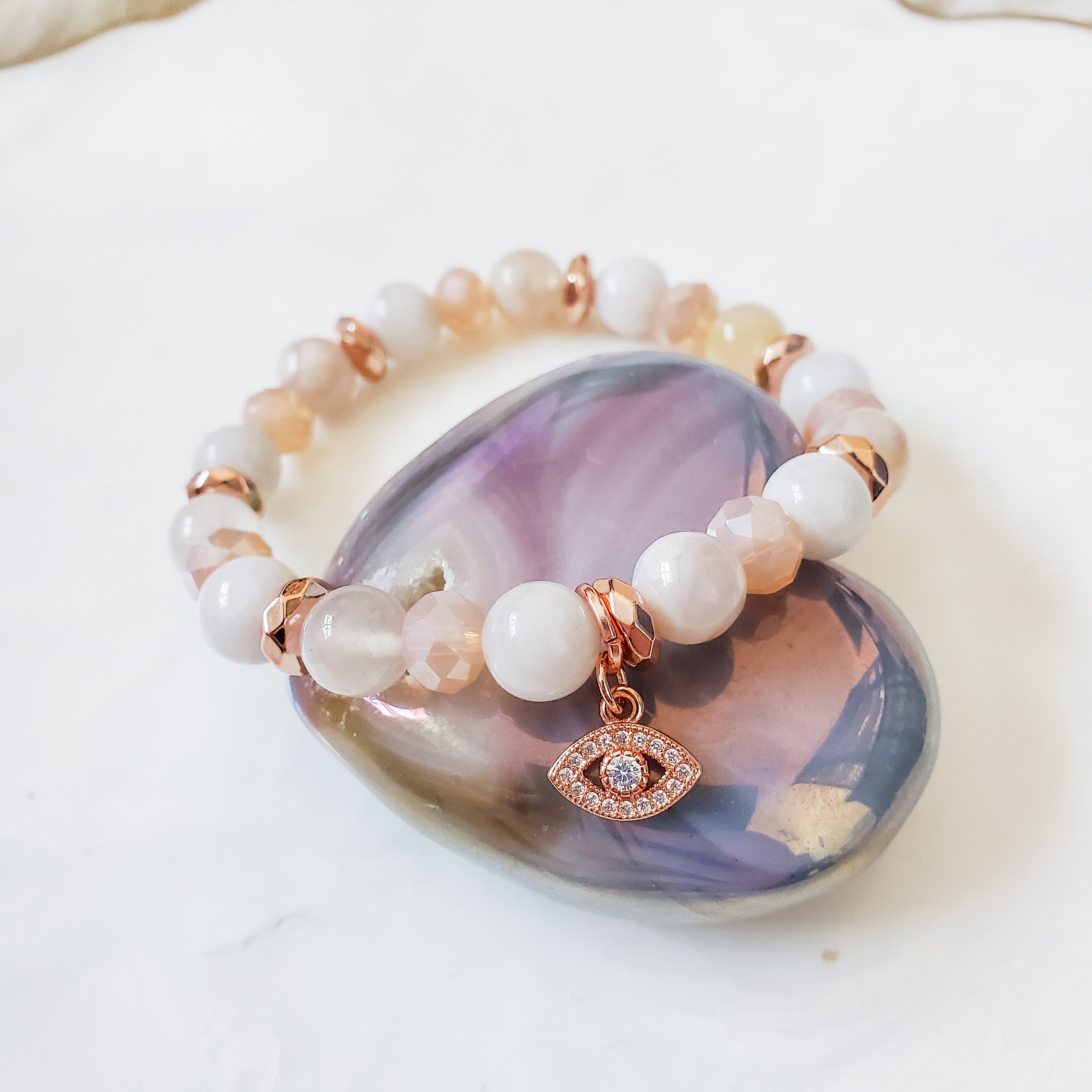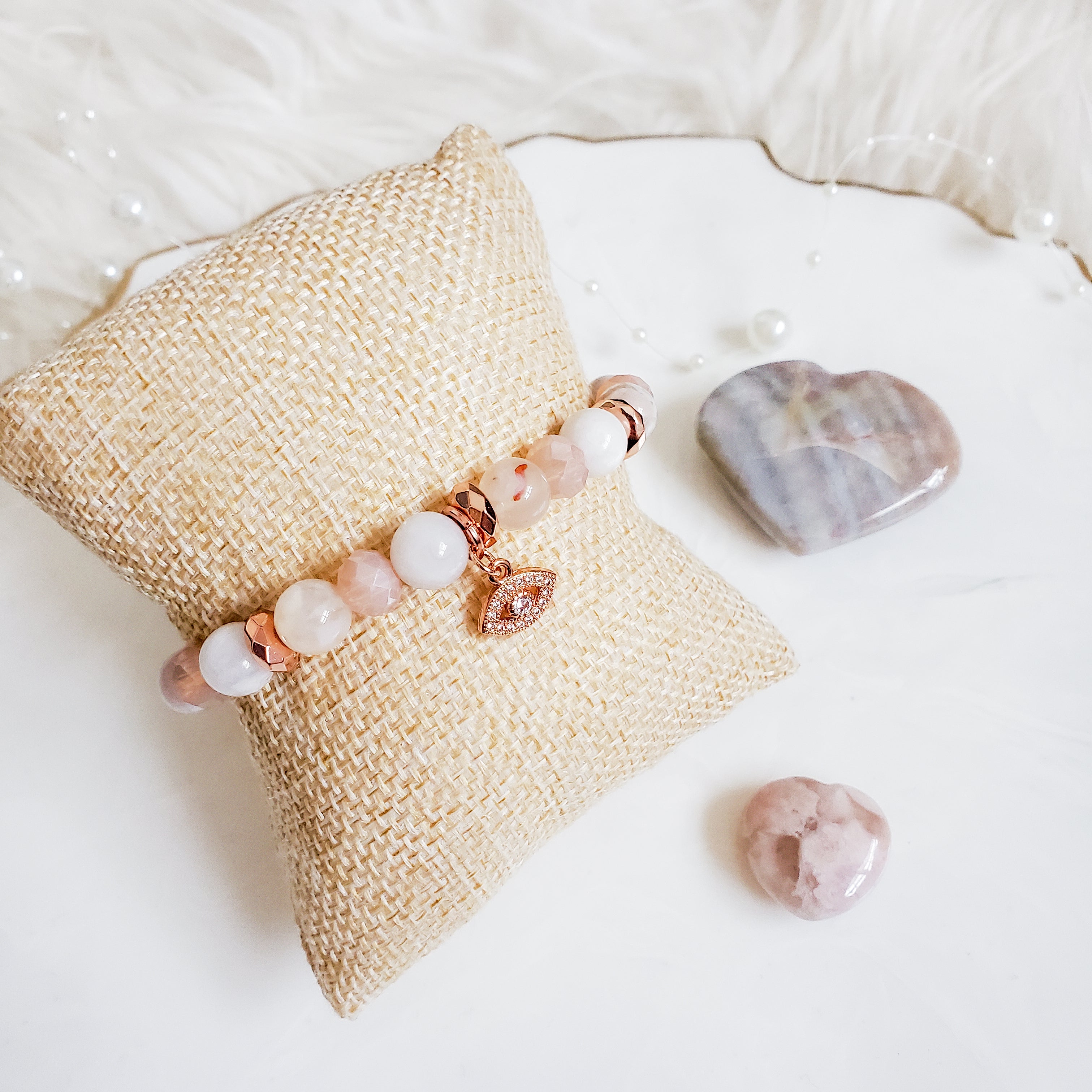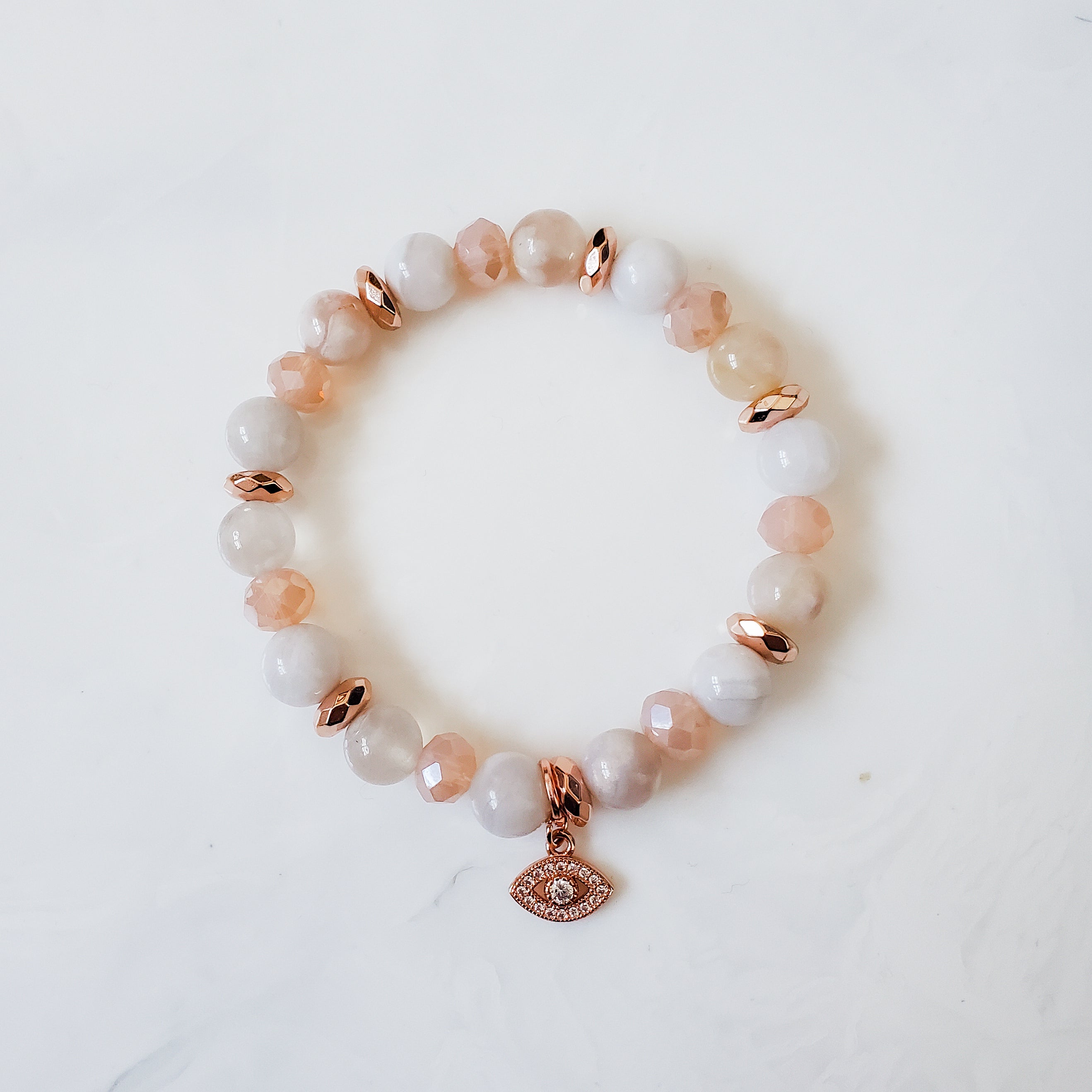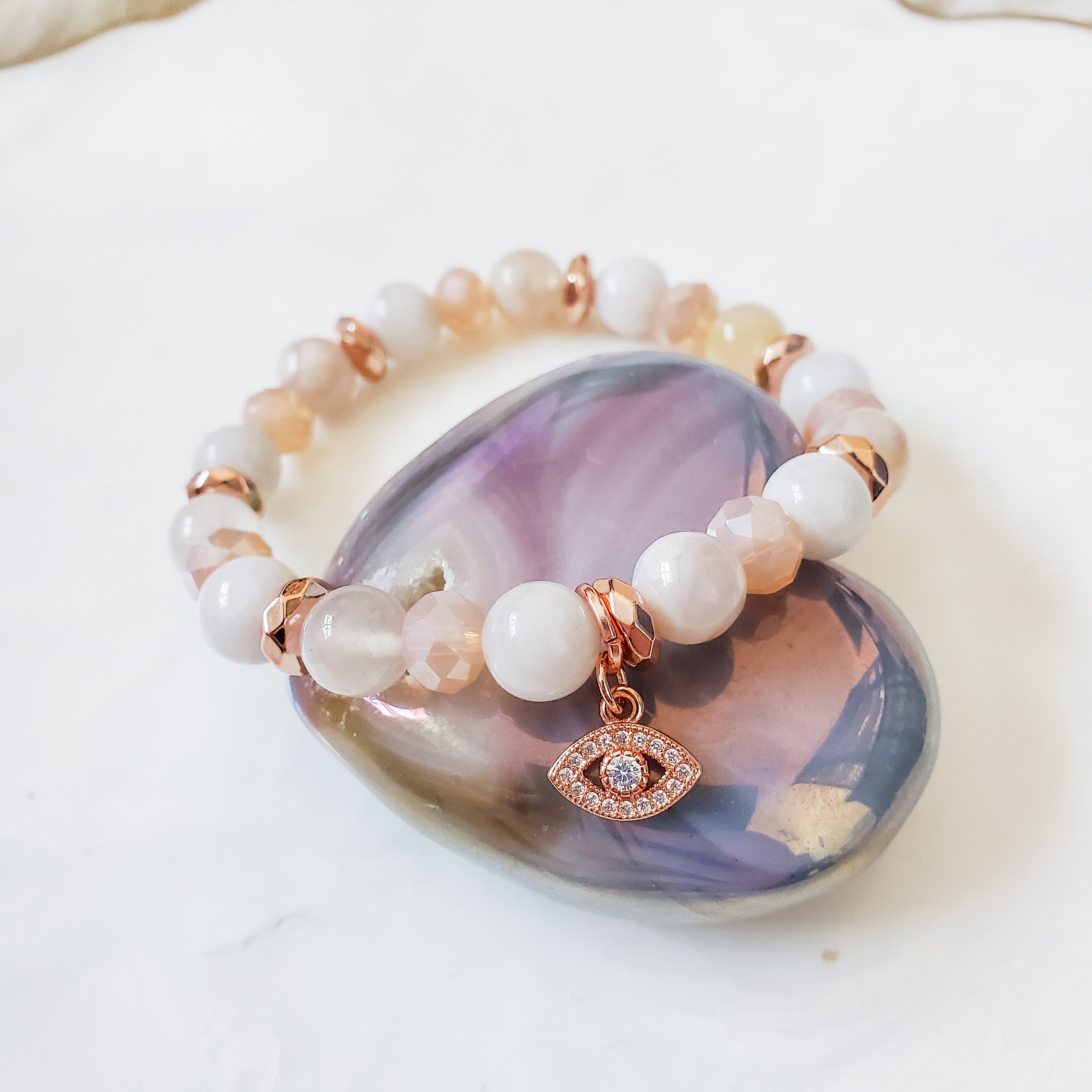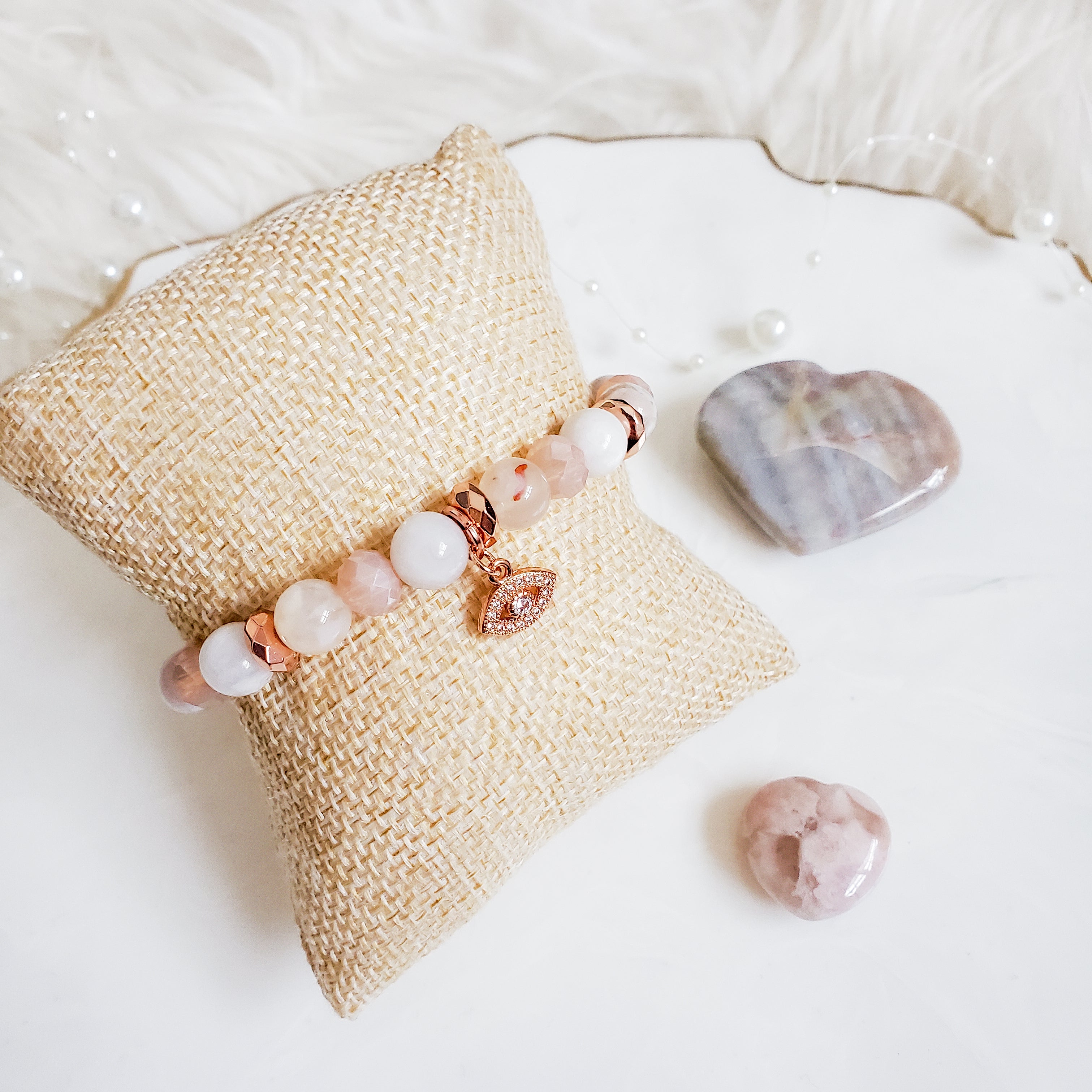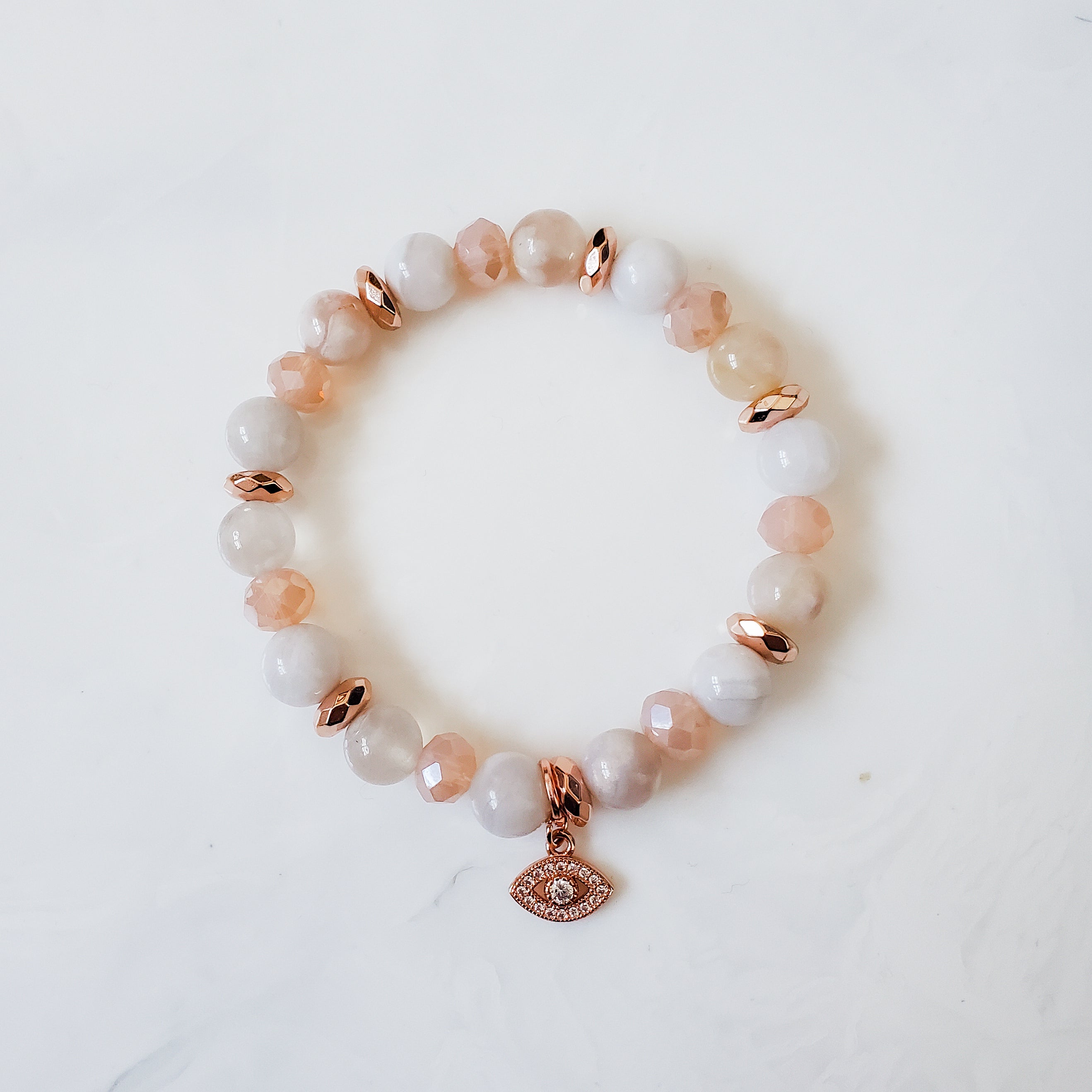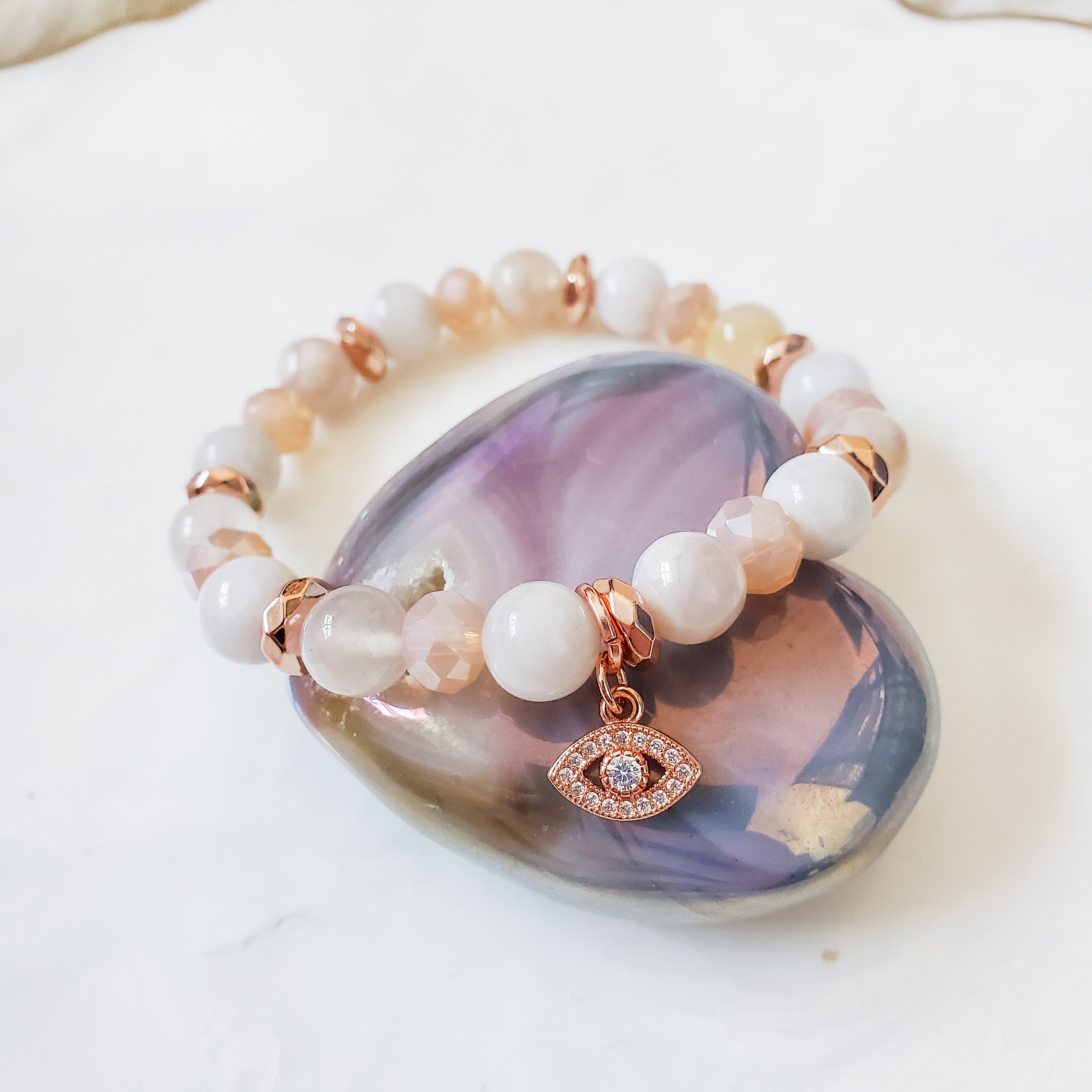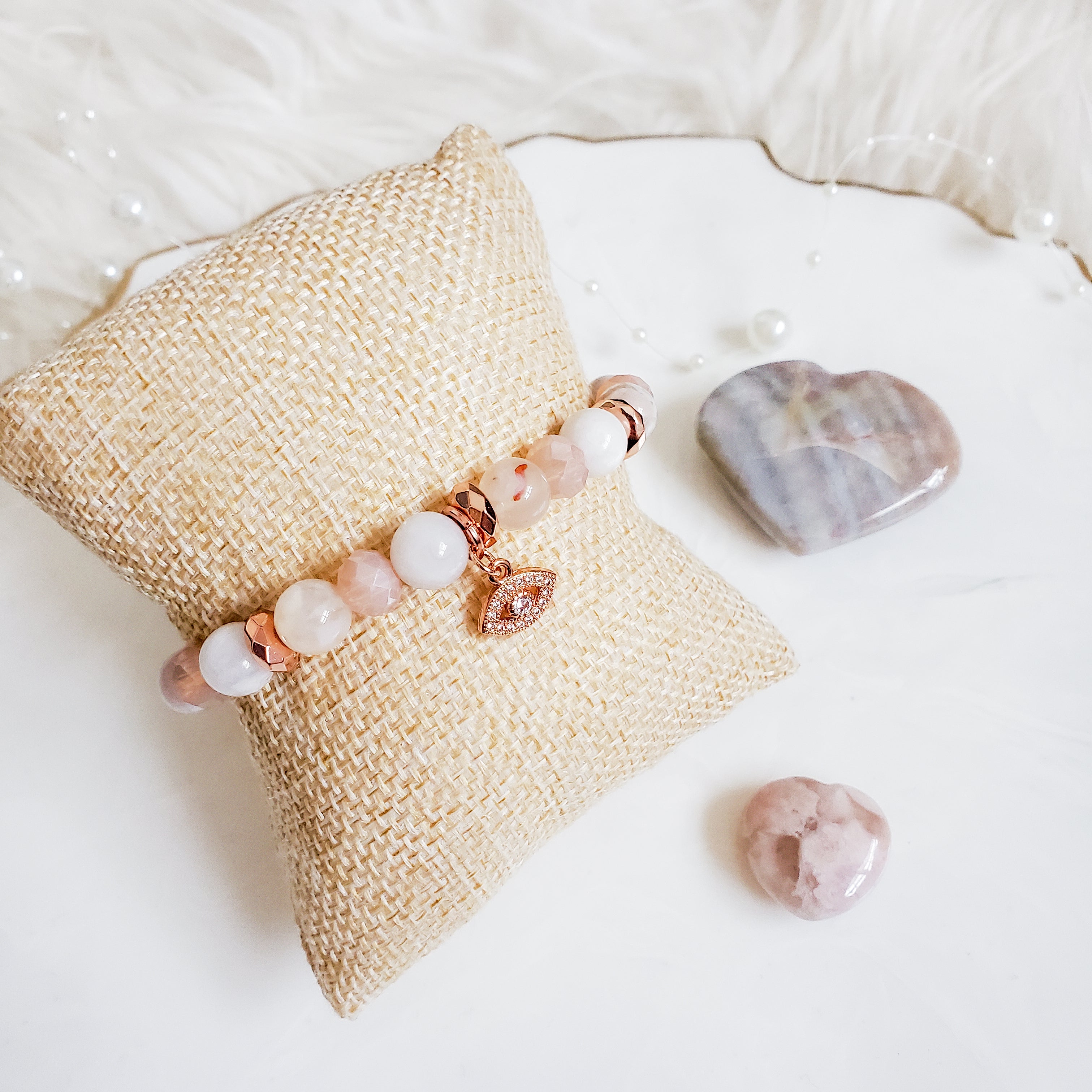 Verbena, also known as vervain, is a wildflower native to North America. It symbolizes, protection, healing, creativity and happiness.
Wear this bracelet with the Evil Eye pendant, for protection. Flower agate is the entrepreneur's stone and helps with creativity. Hematite is grounding and blocks negativity.
Micro pave, rose gold plated evil eye charm. Flower agate, white lace agate, rose gold hematite, champagne faceted glass rondelles.
8mm gemstone beads. Stretch bracelet.
Made to order.