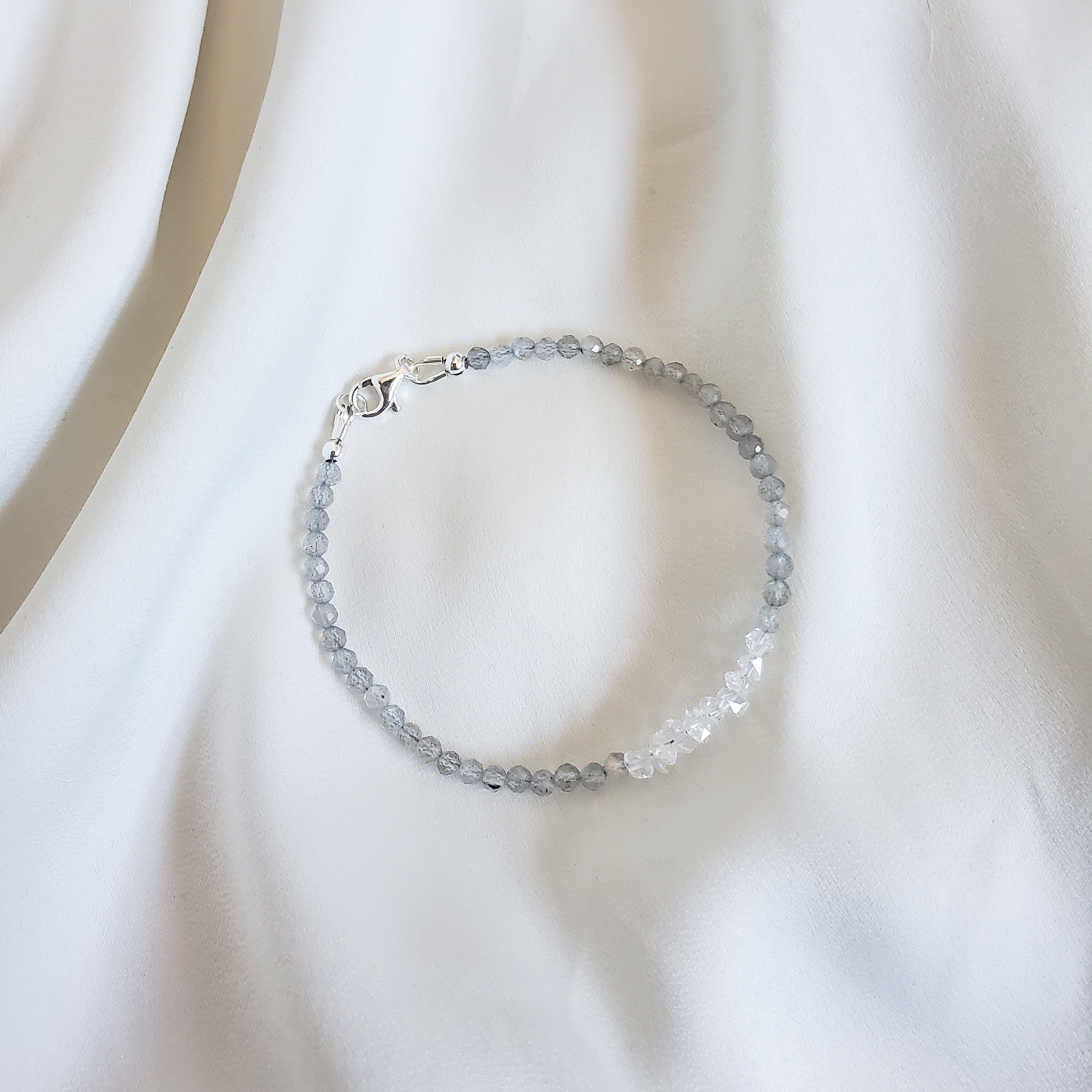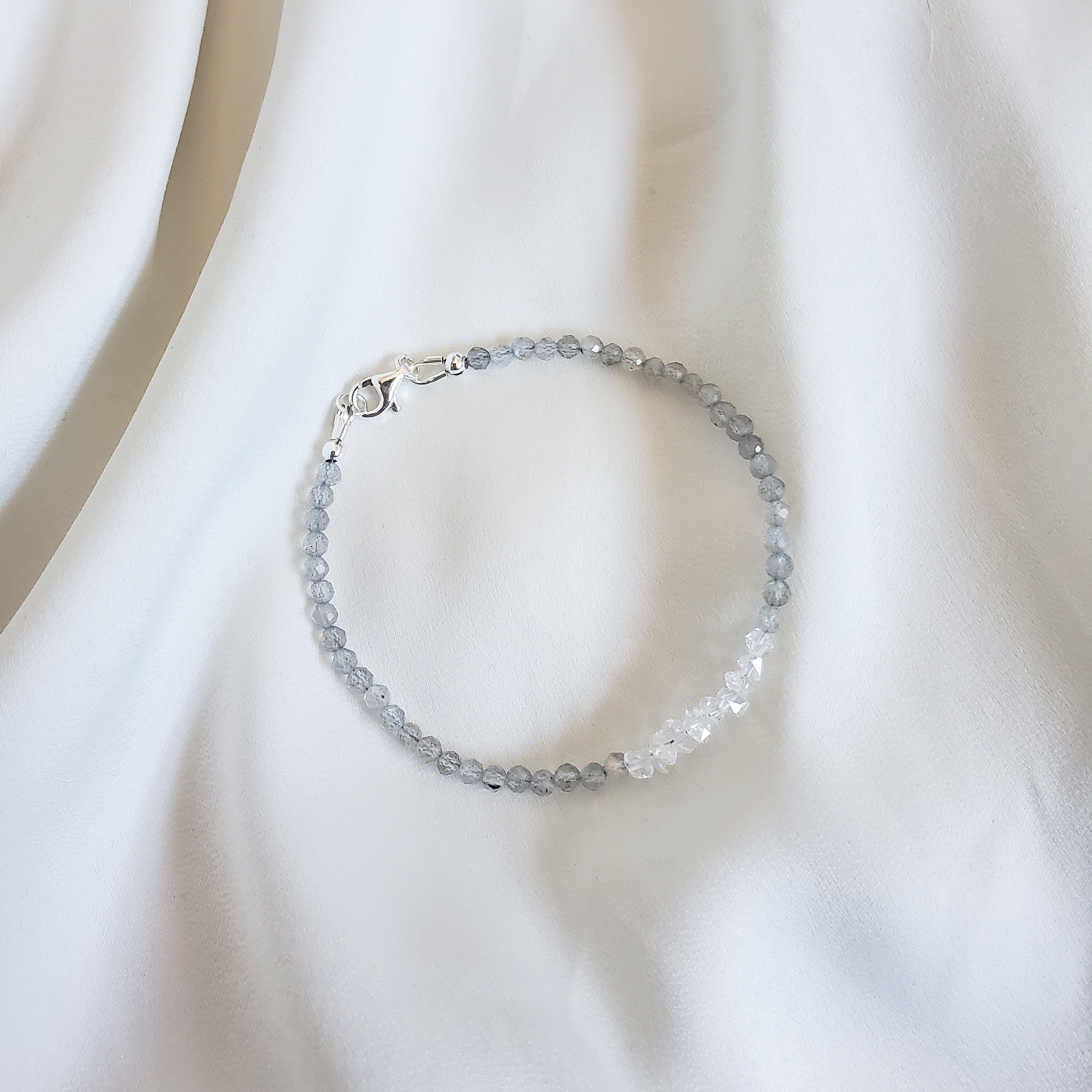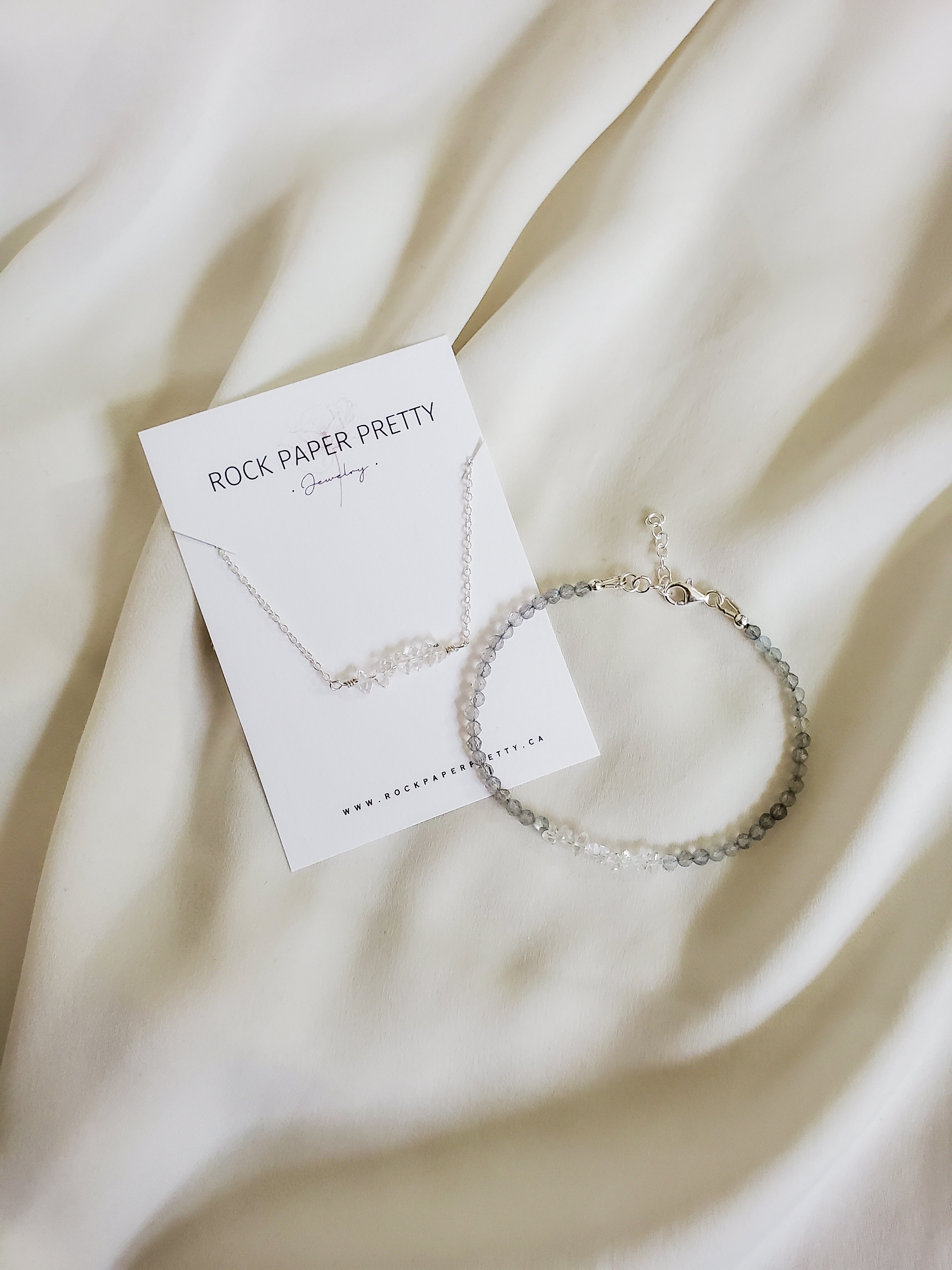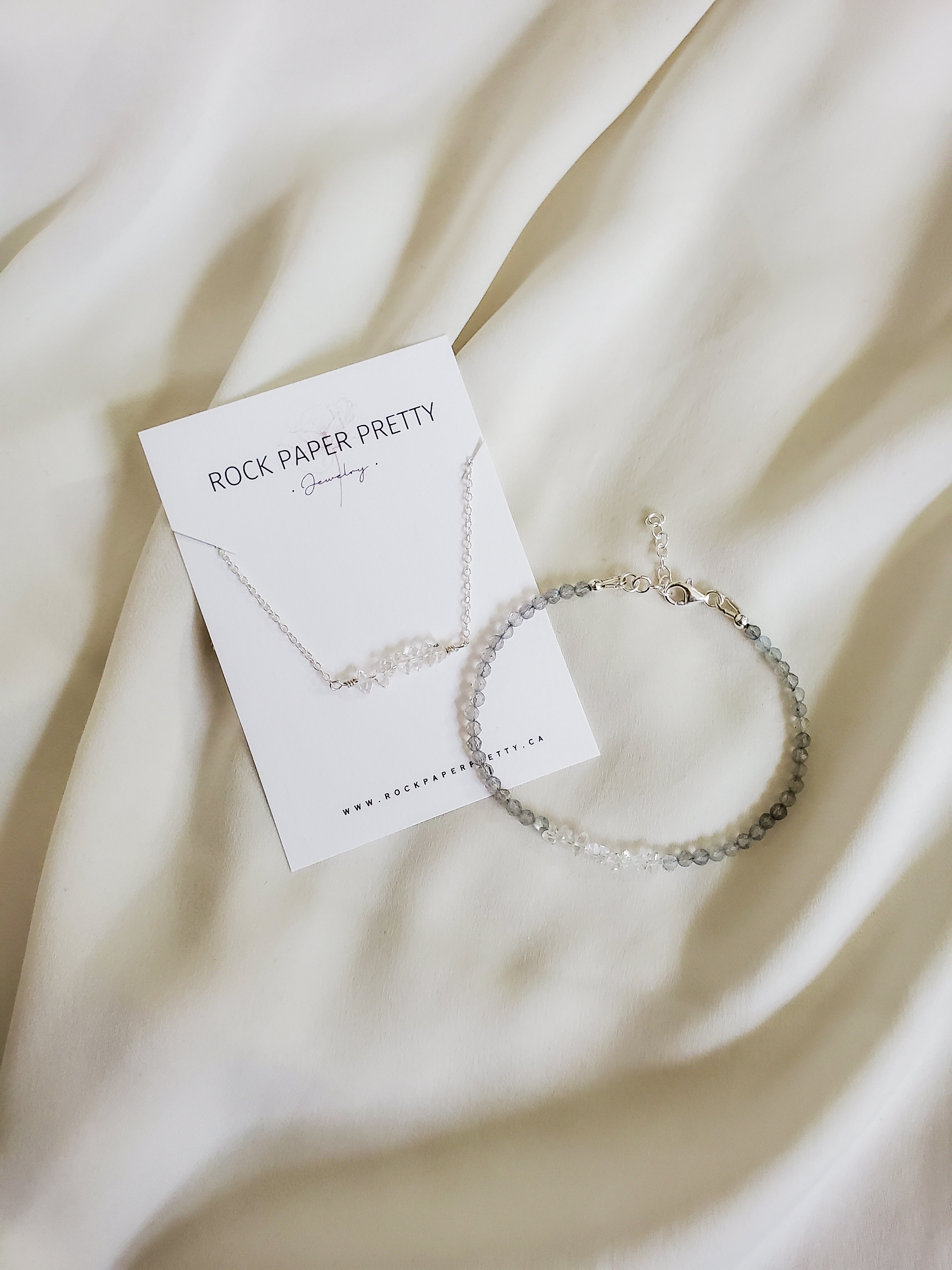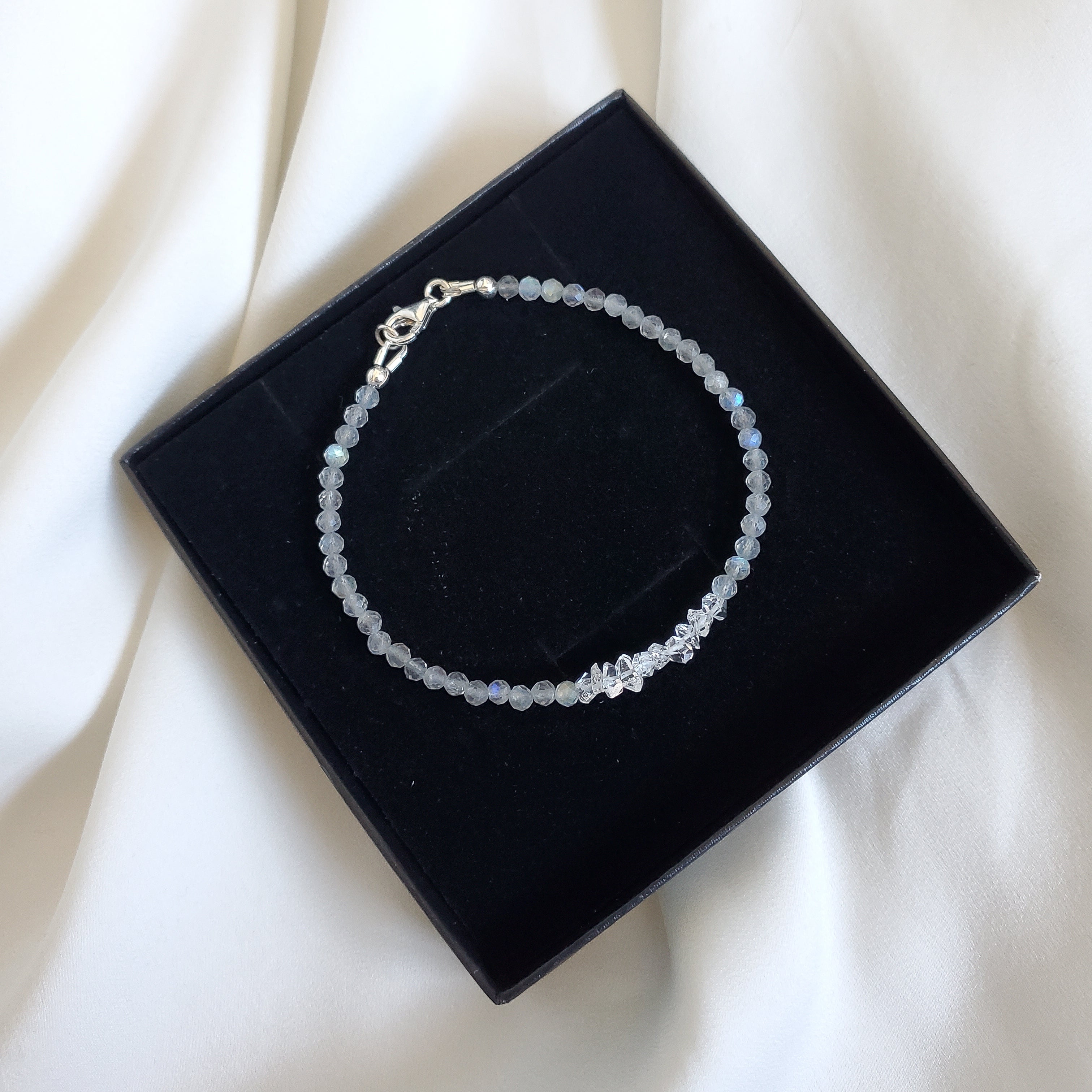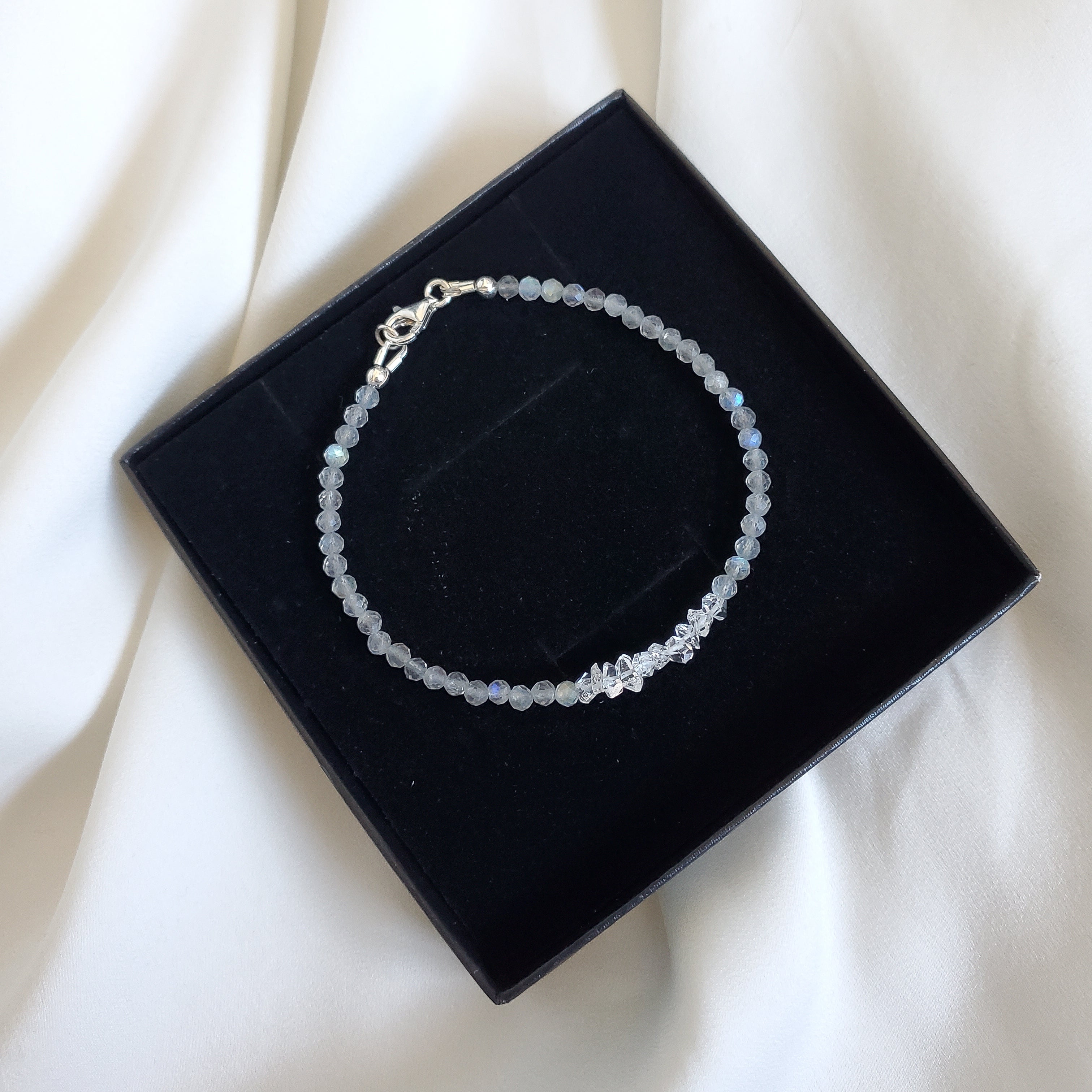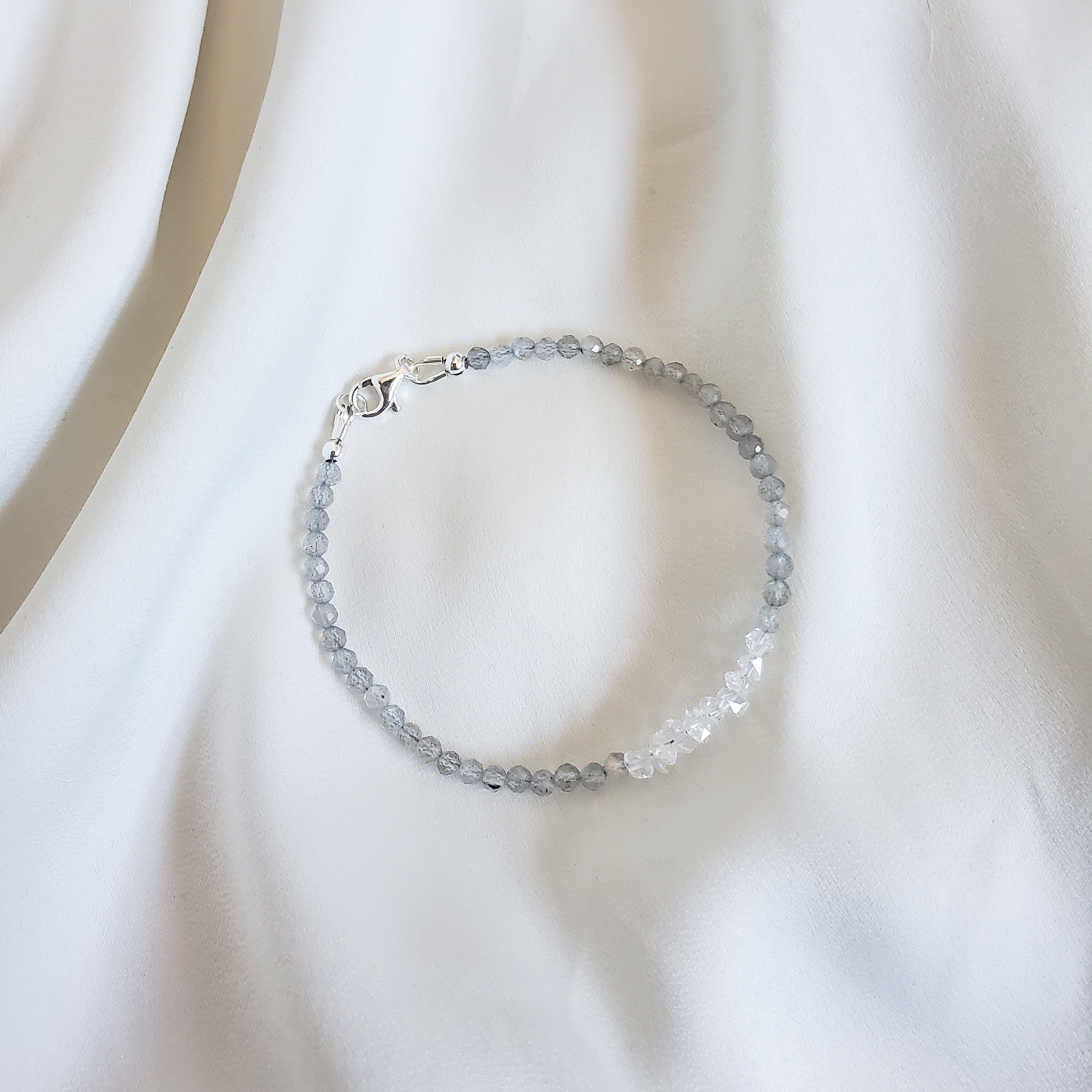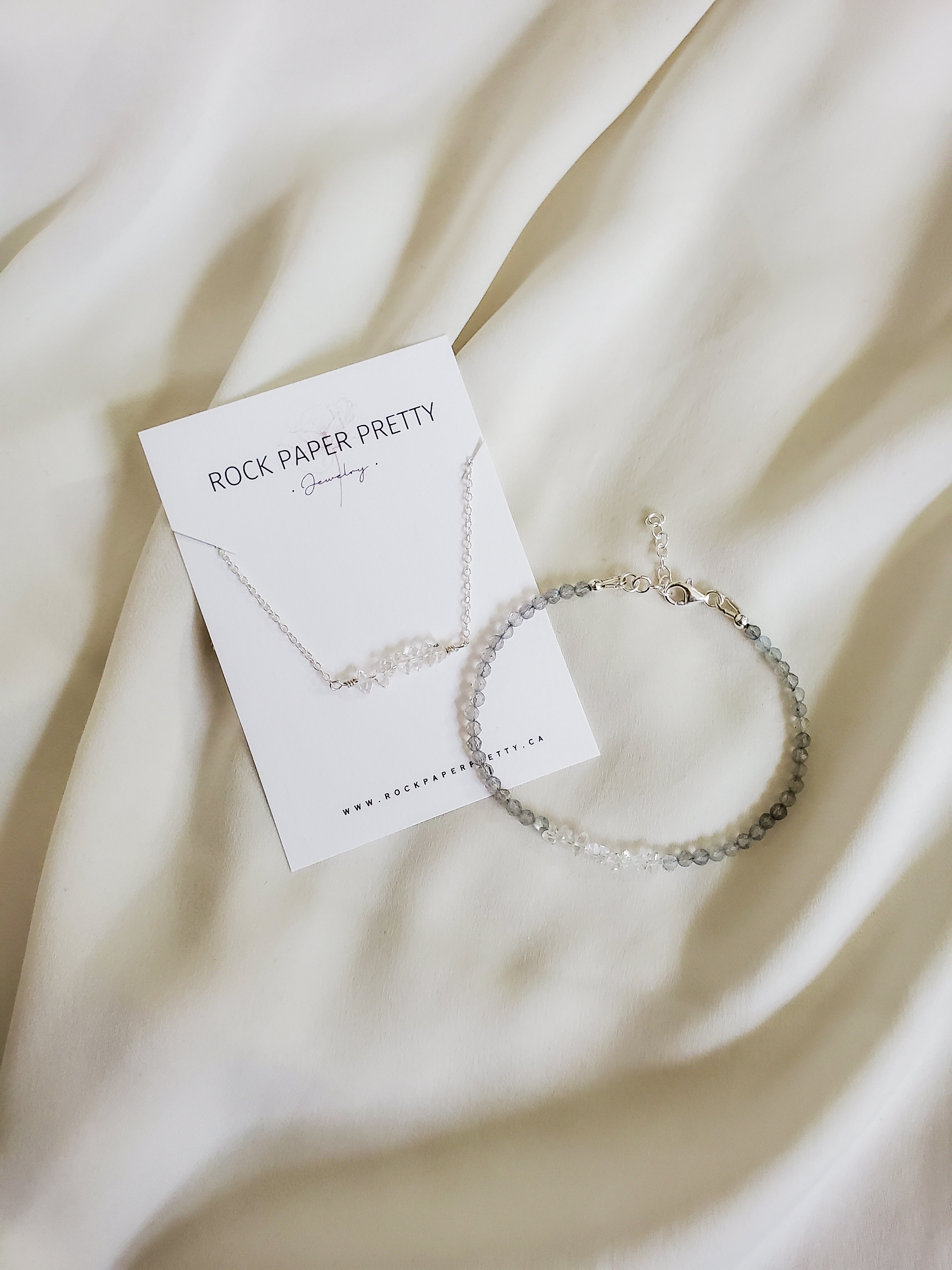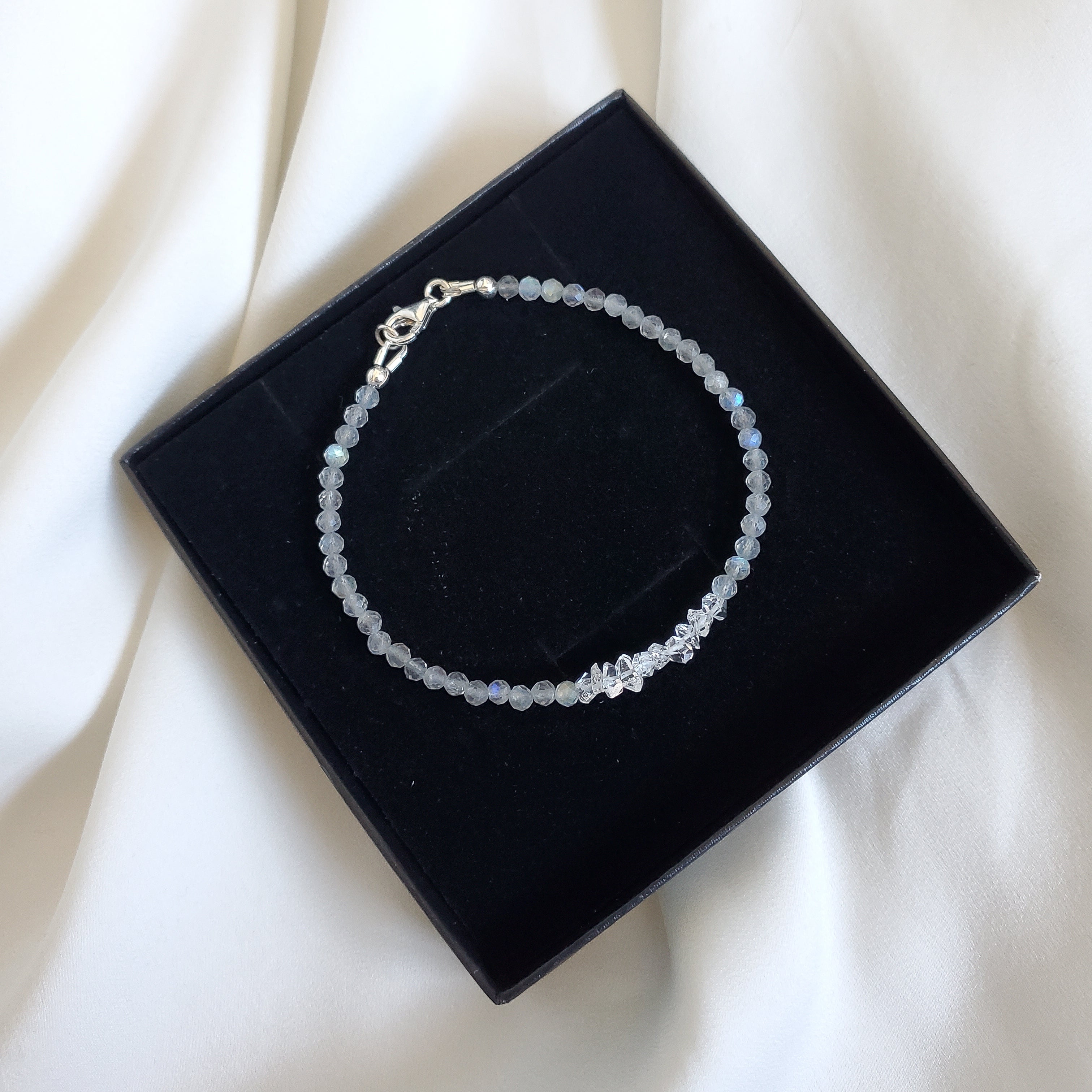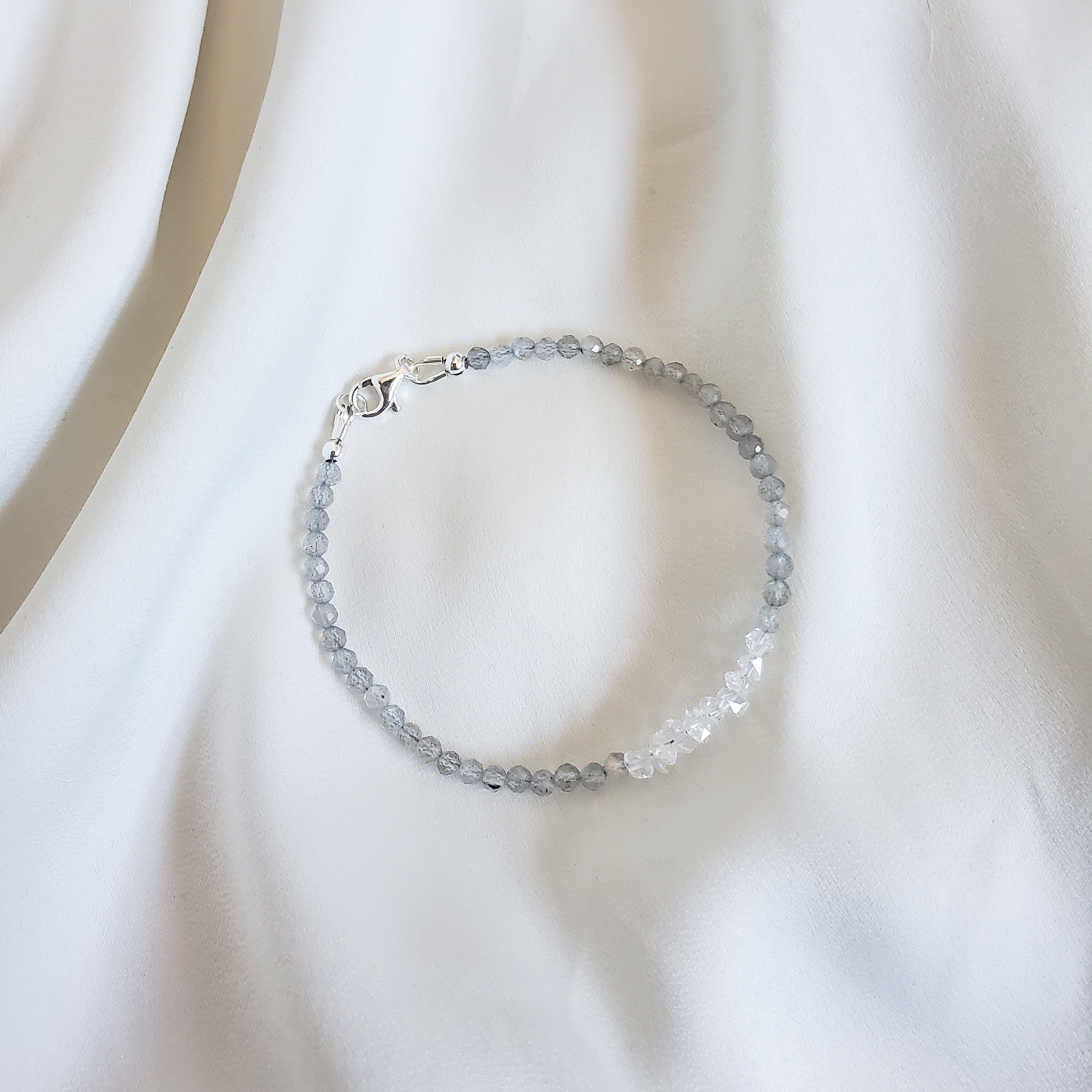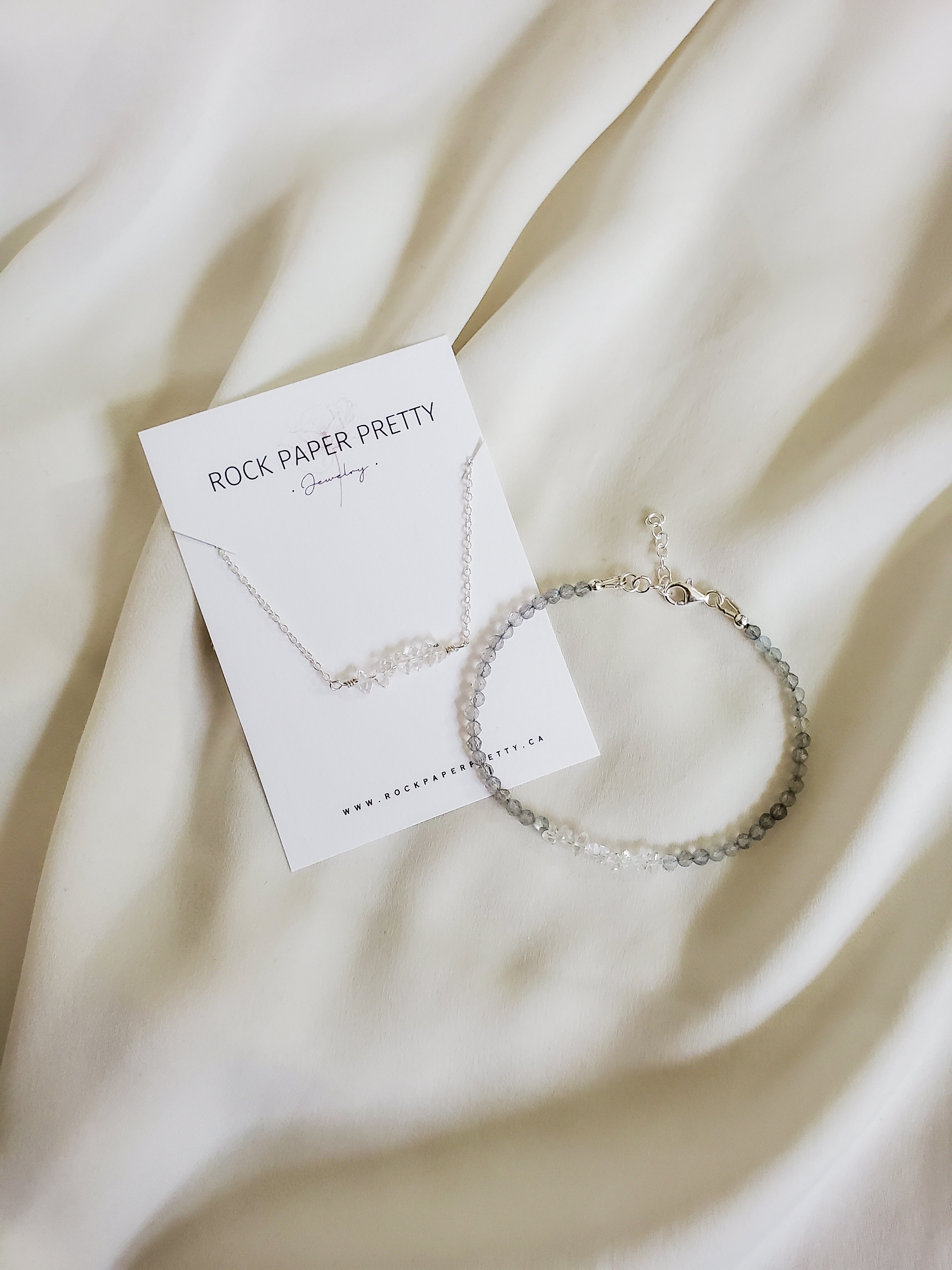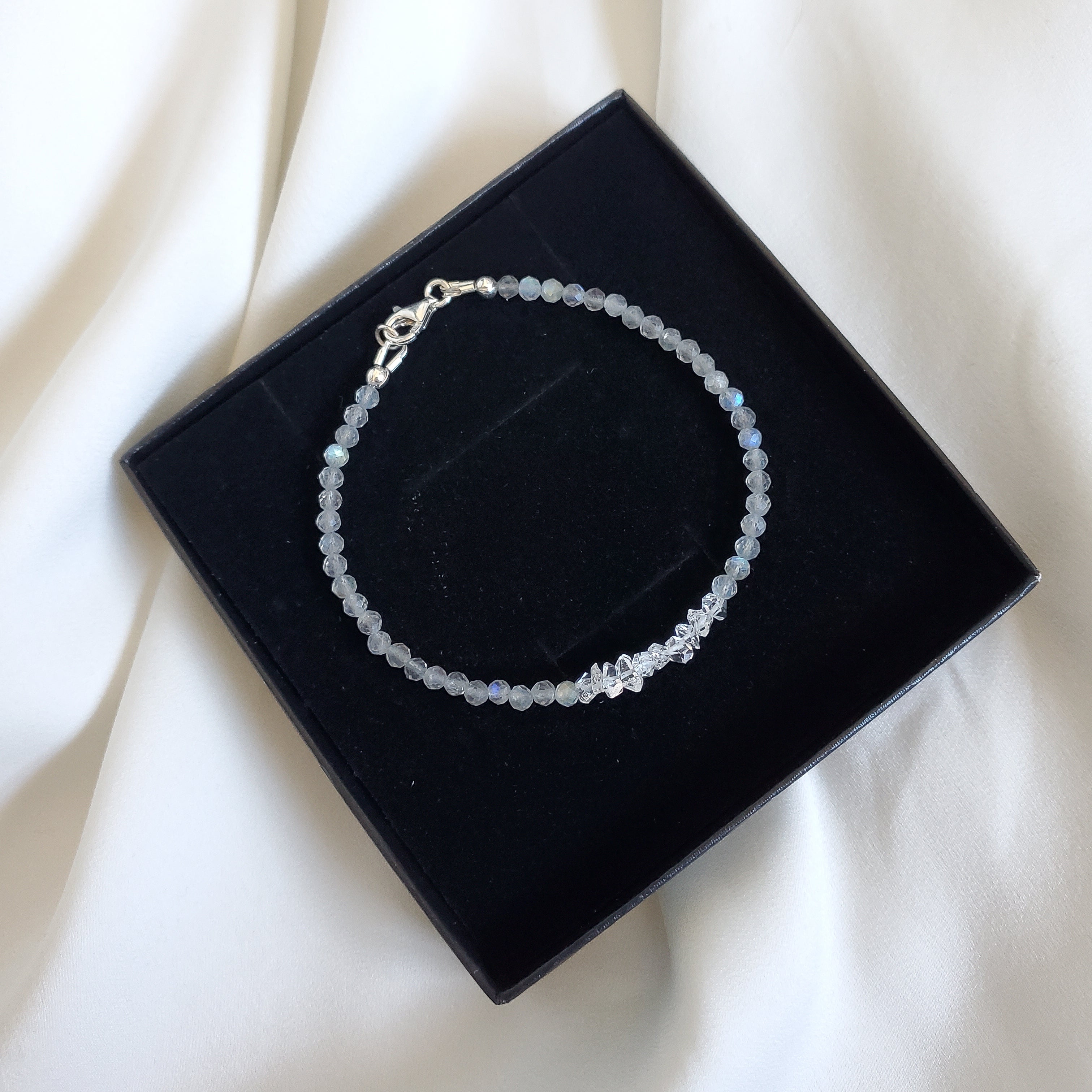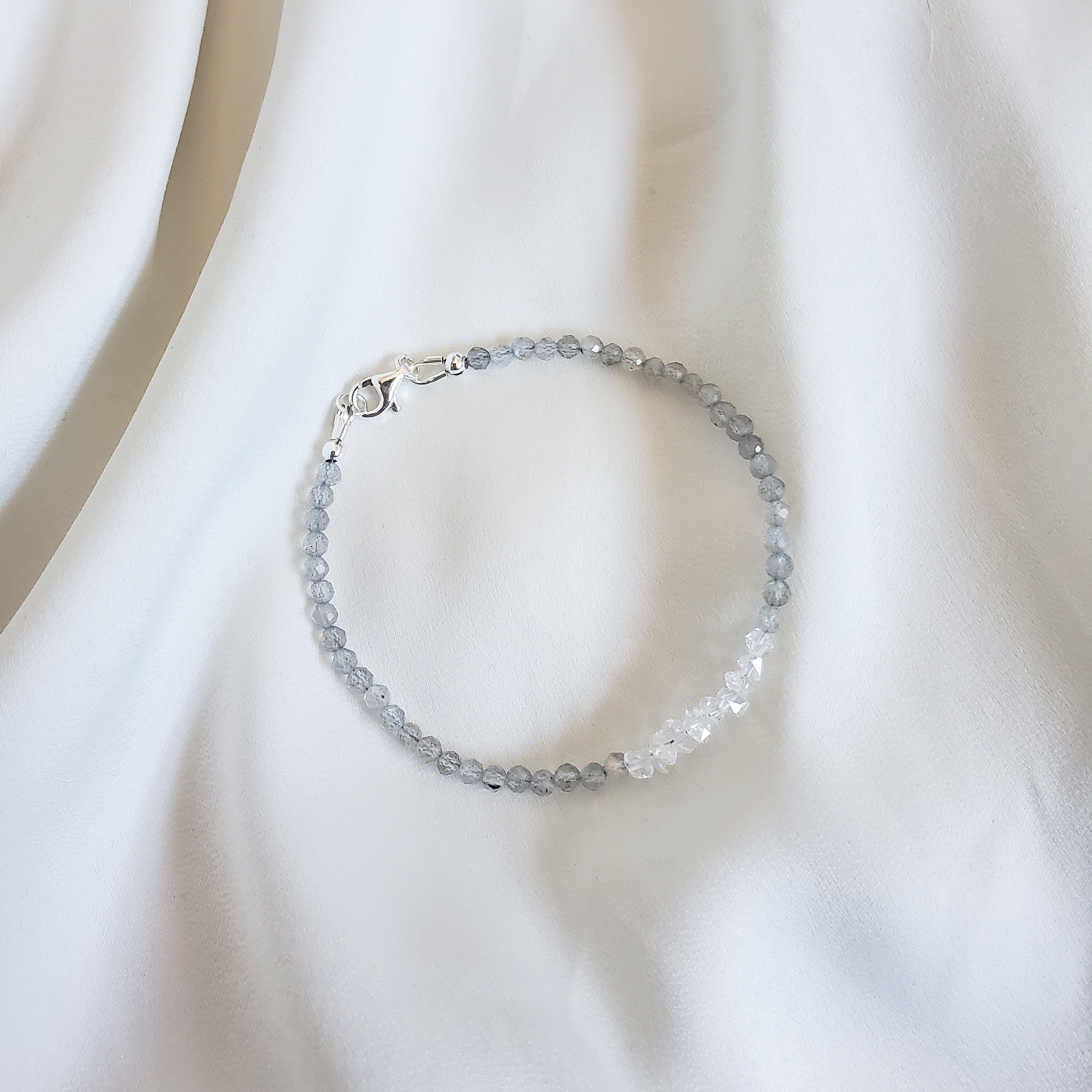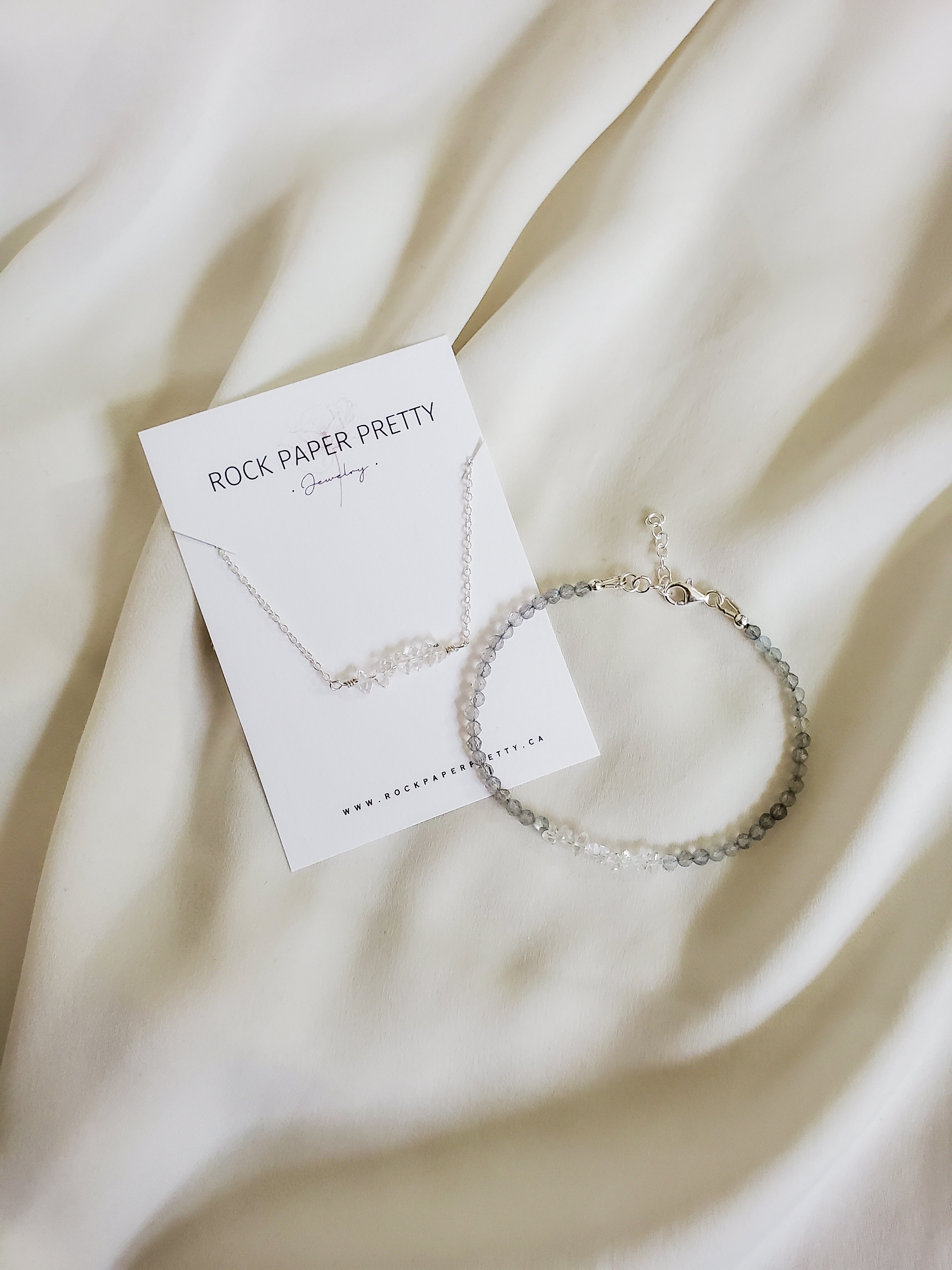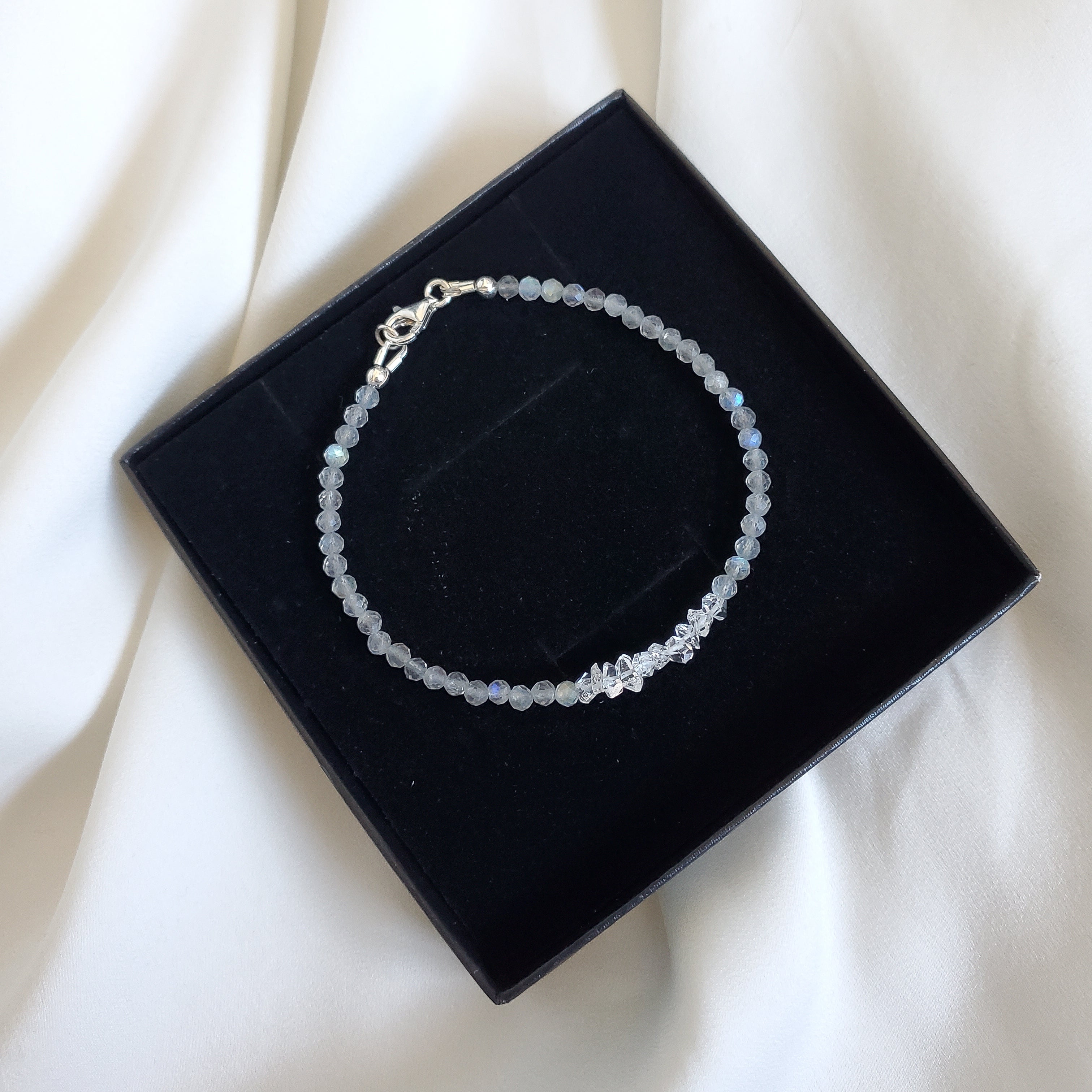 ... because "diamonds are a girl's bestfriend"!
Herkimer diamonds are mined in Herkimer, New York and are clear quartz which is naturally formed double terminated, meaning they form with points at both ends, which is rare. To be called "Herkimer diamonds" they have to be mined from the local mines in New York. The Herkimer diamonds in this bracelet are super high quality, are completely clear and have no inclusions. They are perfection!
Paired with gorgeous, and super flashy, faceted labradorite and sterling silver clasp, this bracelet is all about understated luxury. Dainty, and elegant, this bracelet will go with anything.
Comes ready to gift in a branded box.
3mm faceted AAA quality labradorite beads. 3mm x 4mm Herkimer diamonds. Sterling silver.
7 inches with one inch extension.