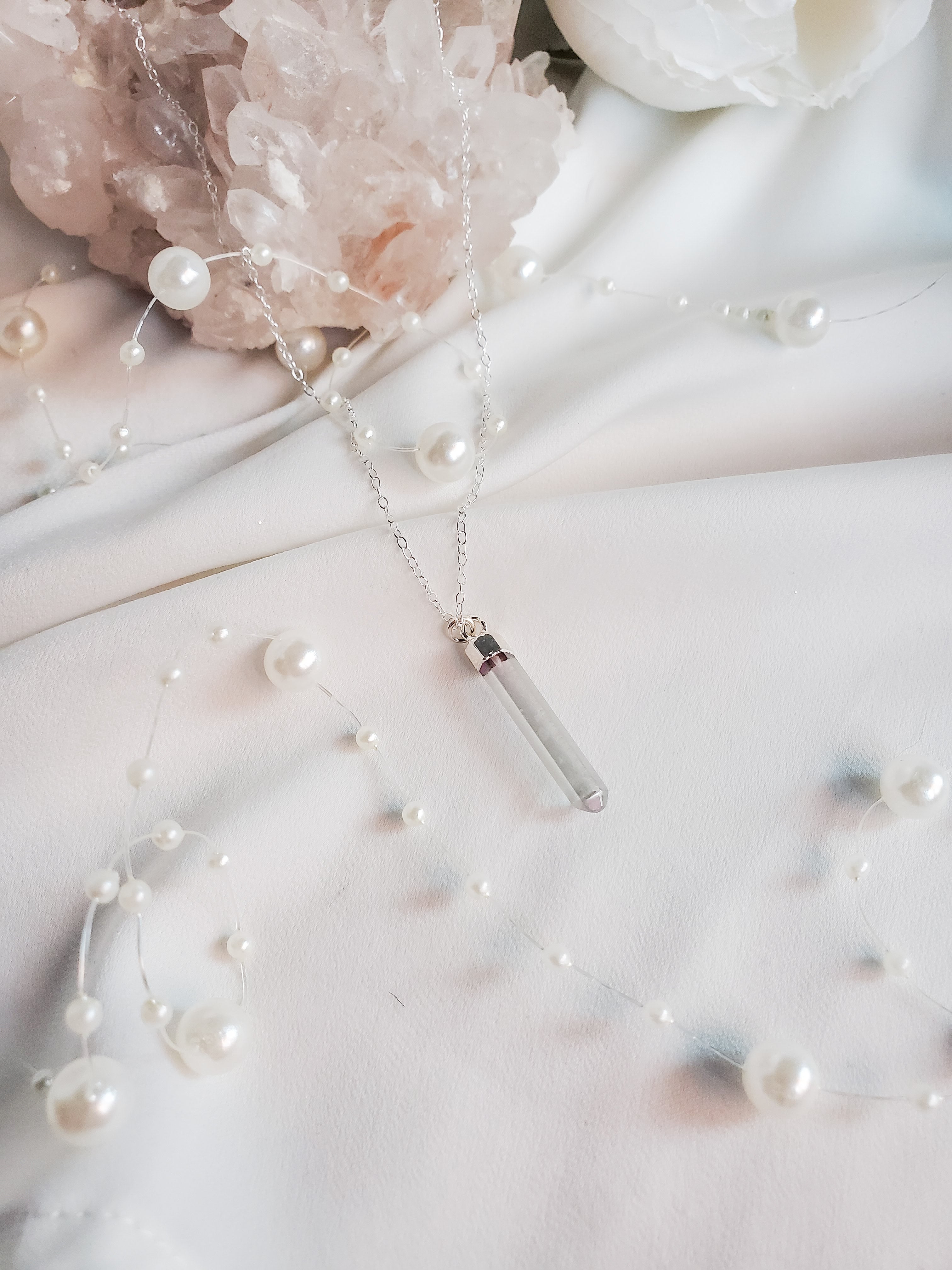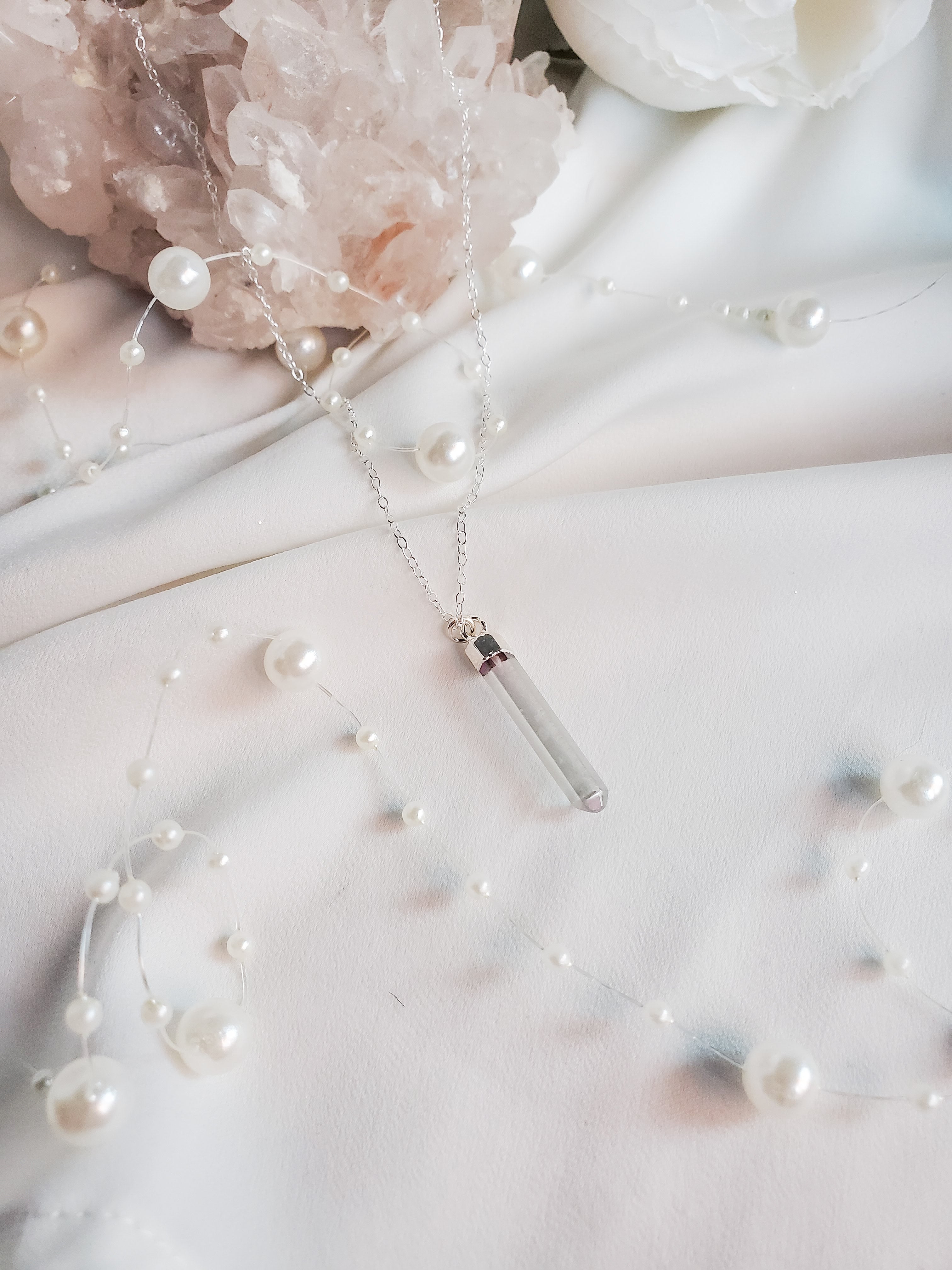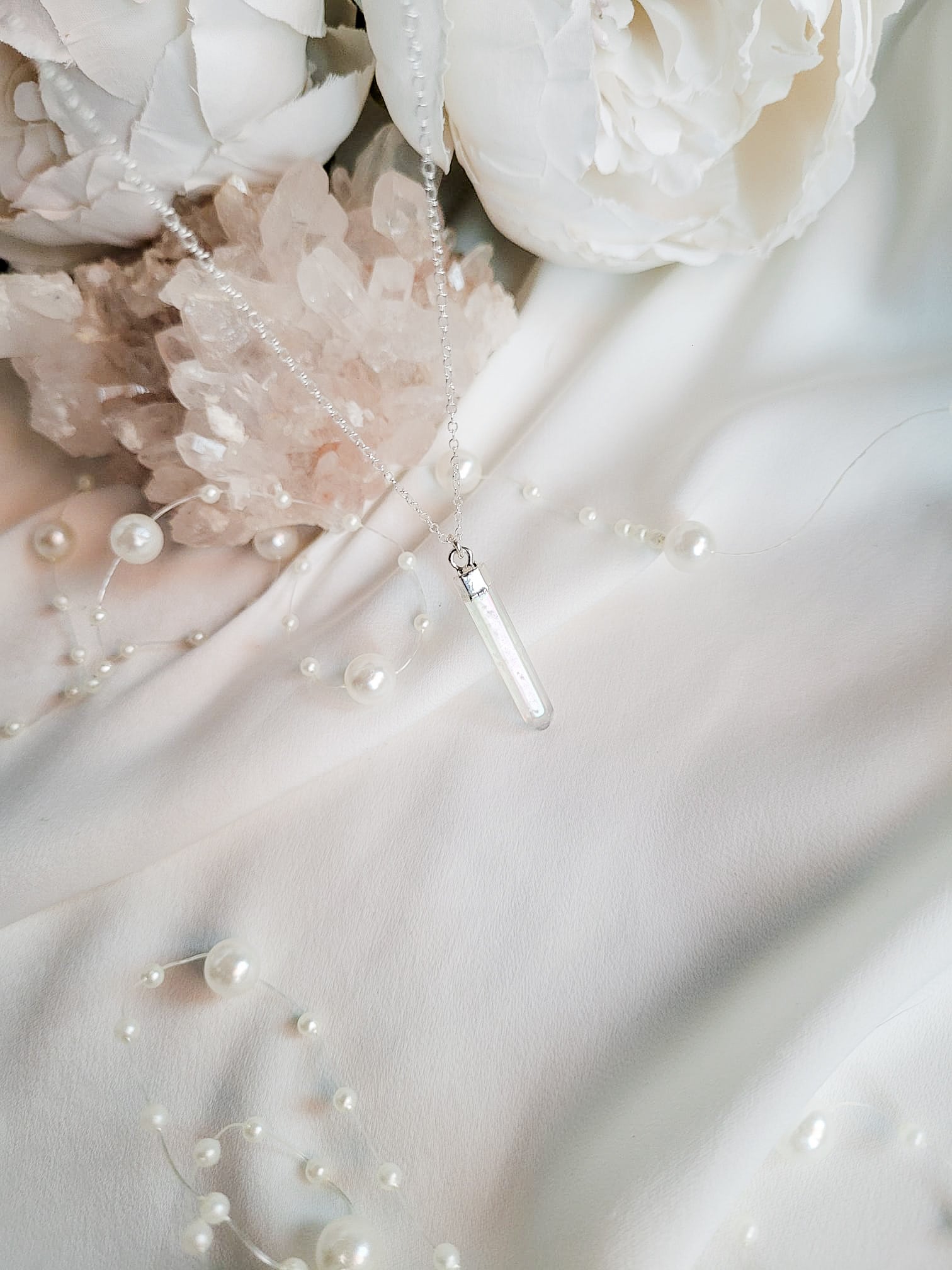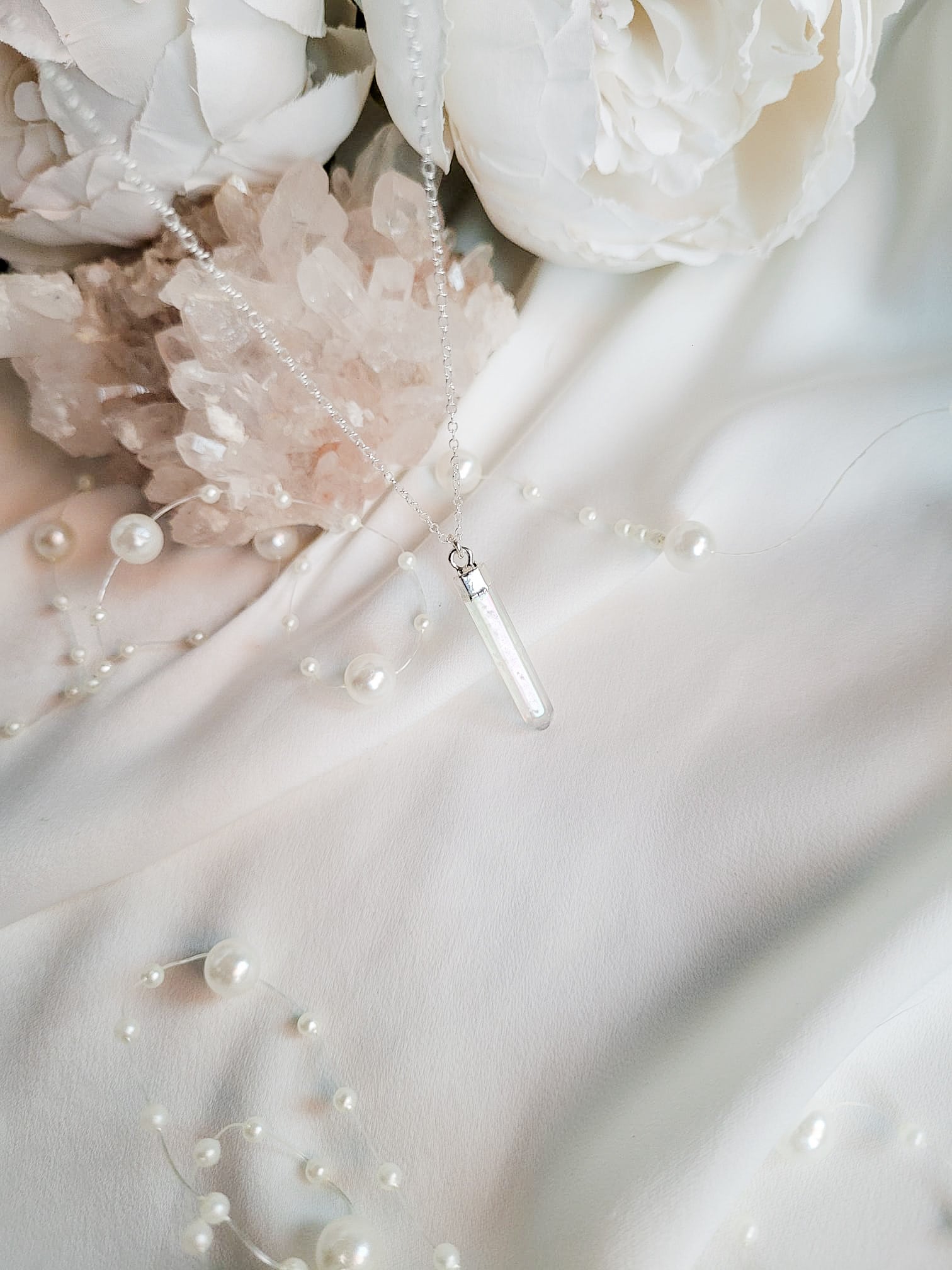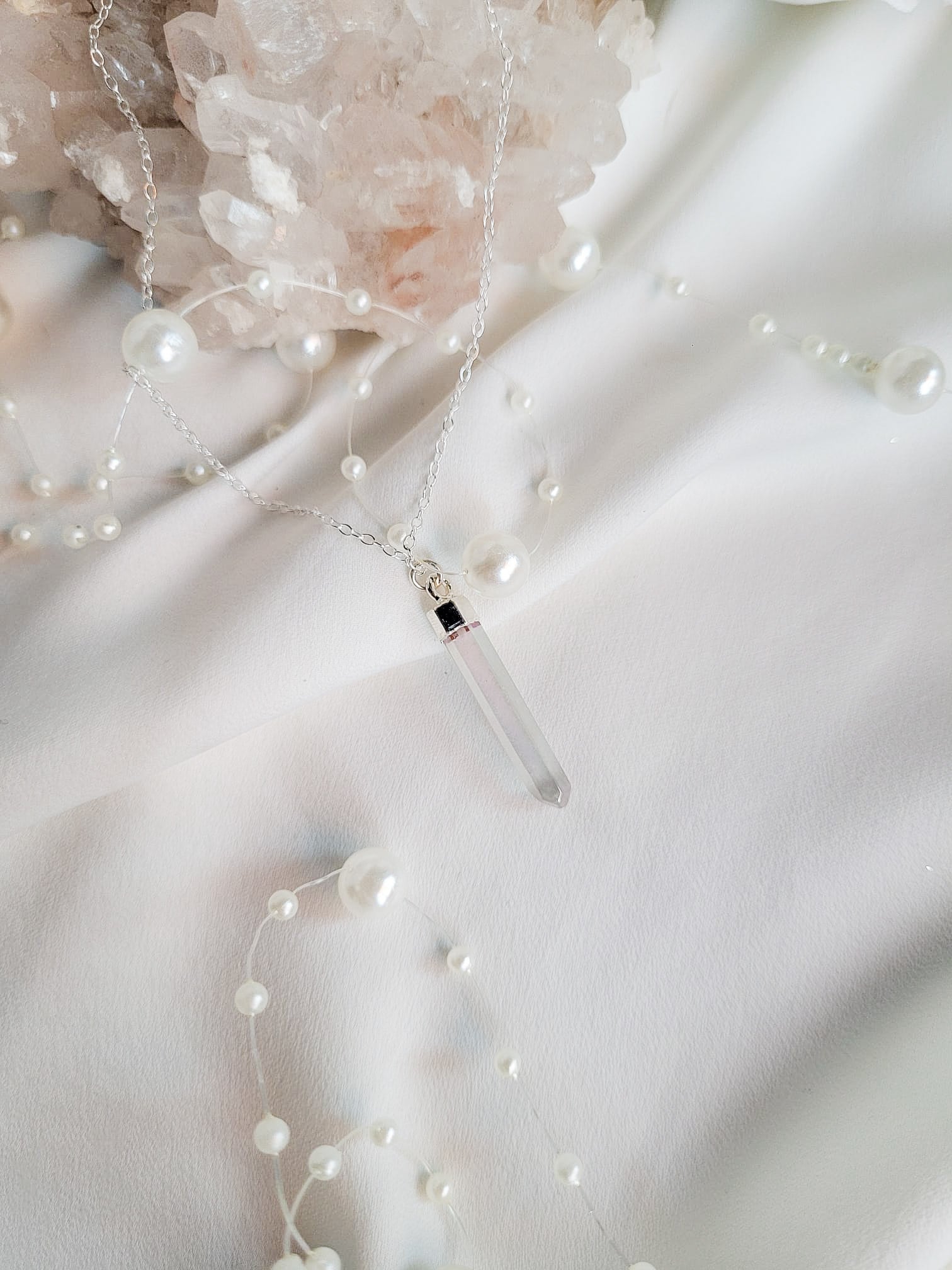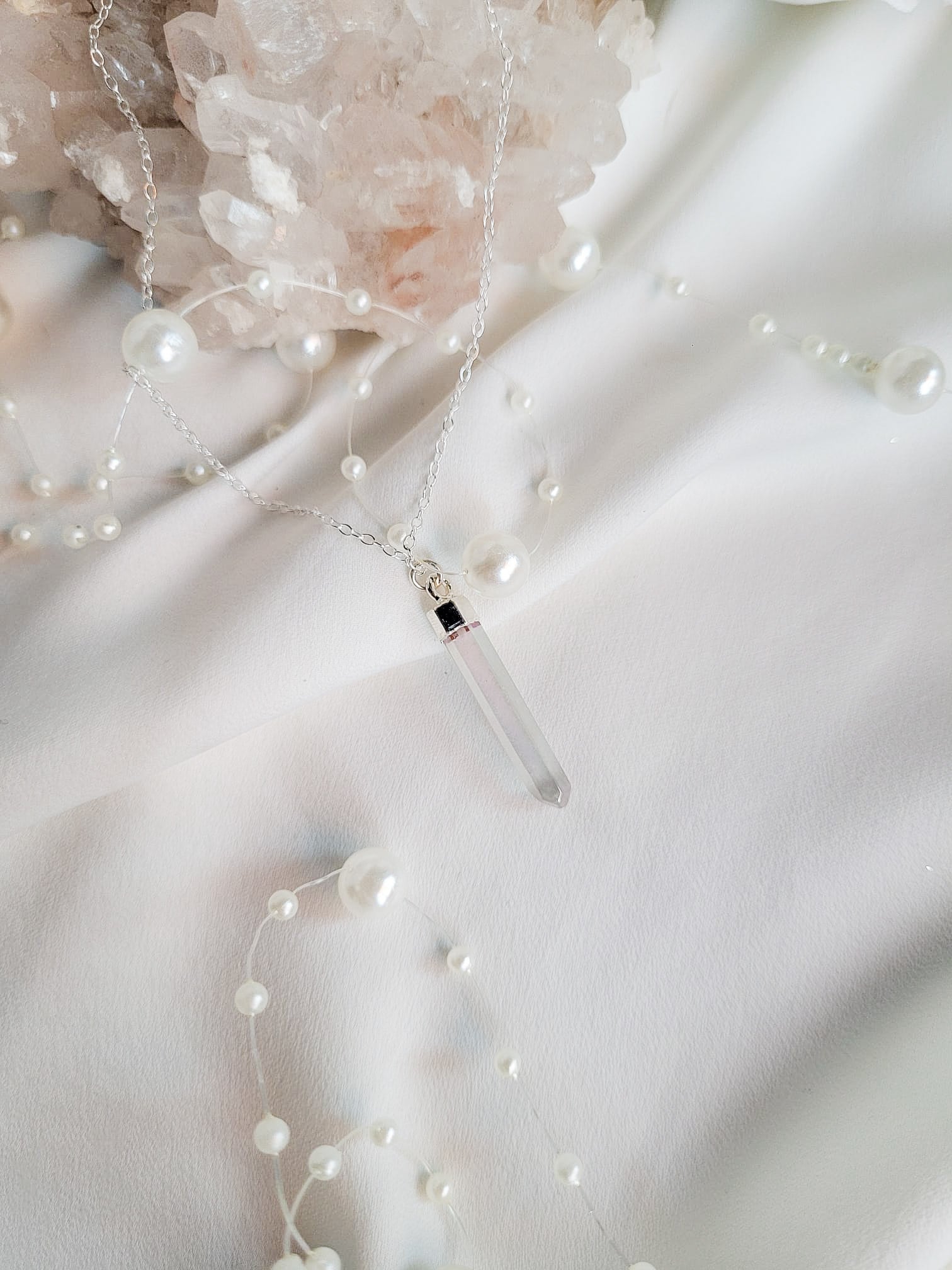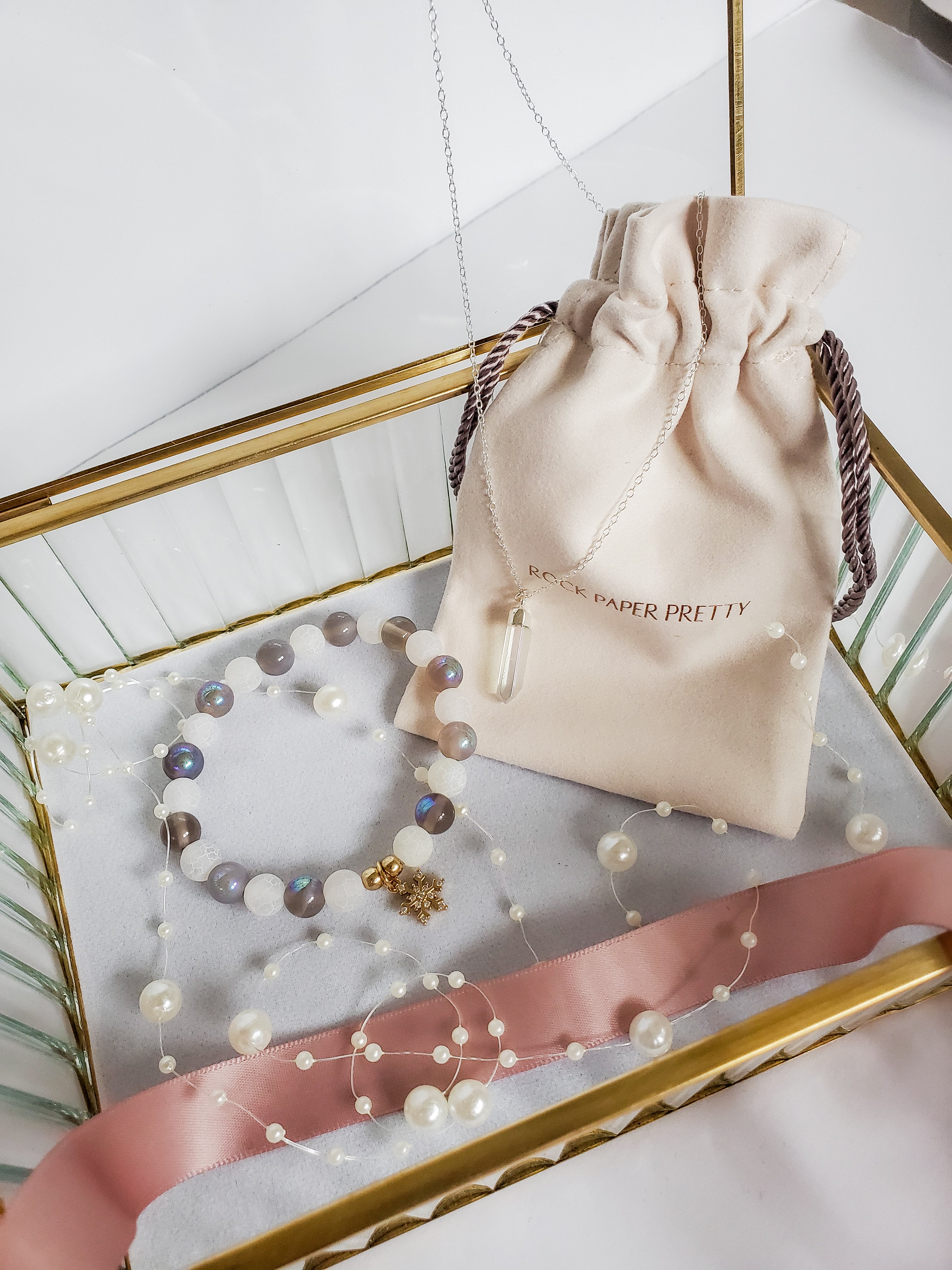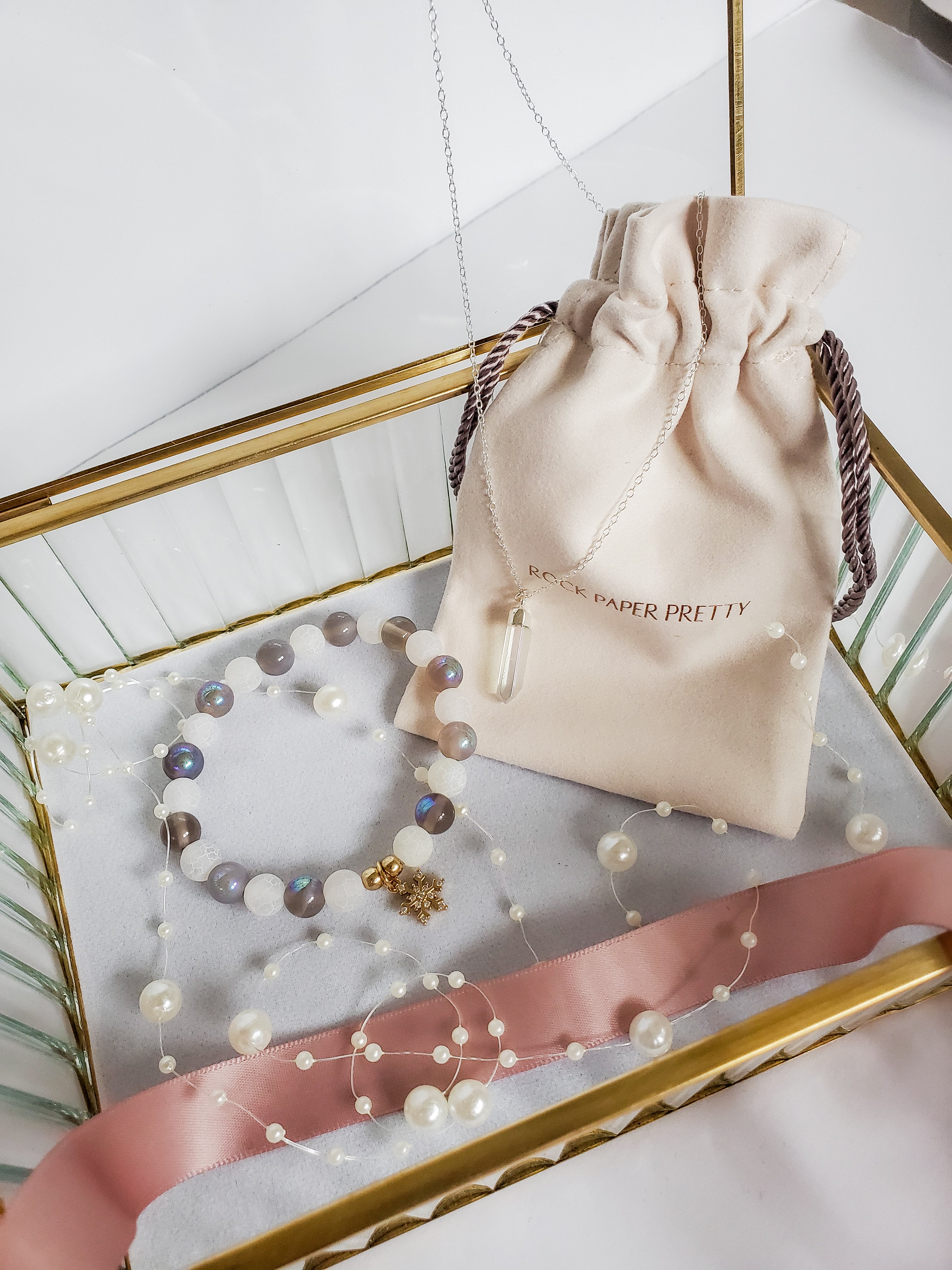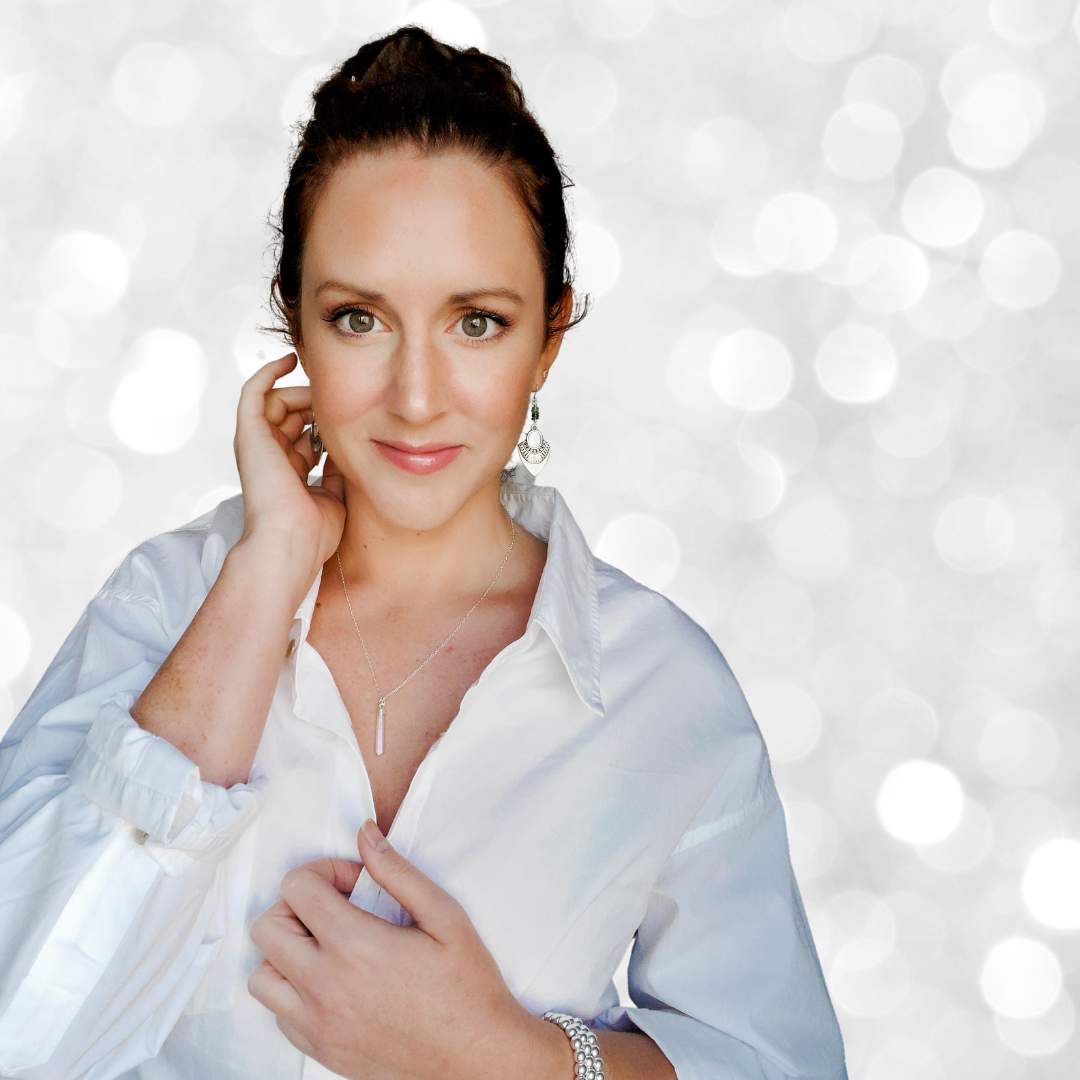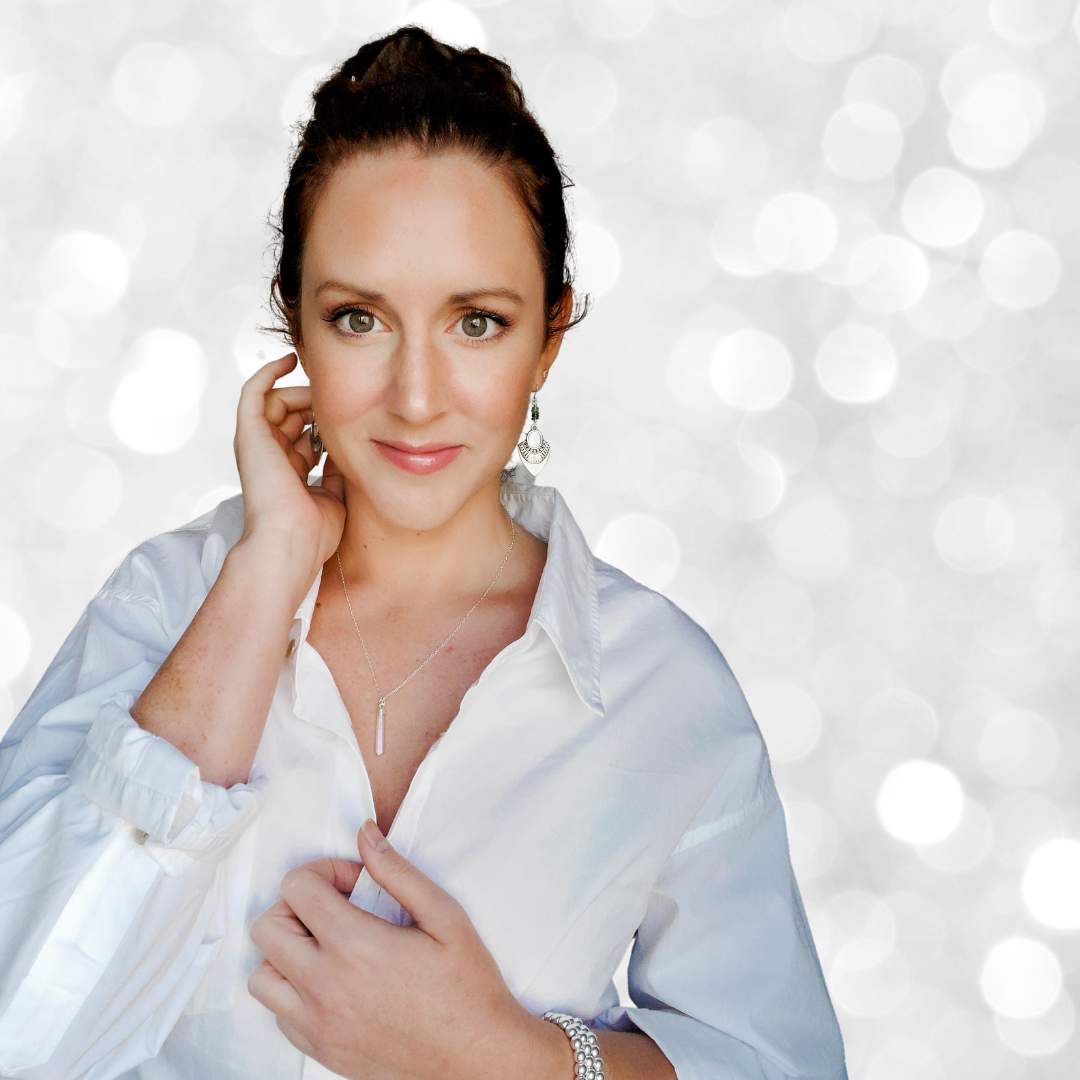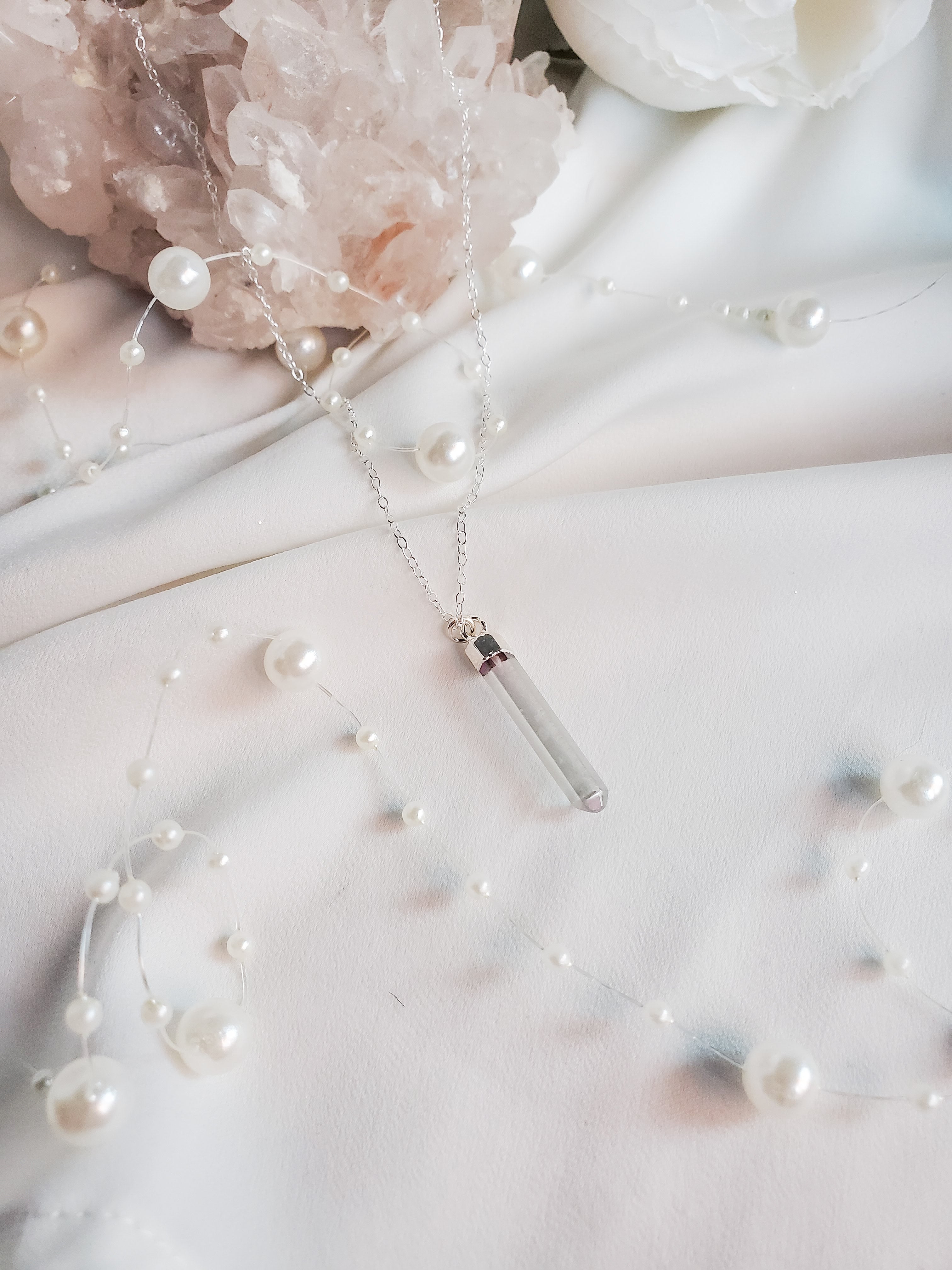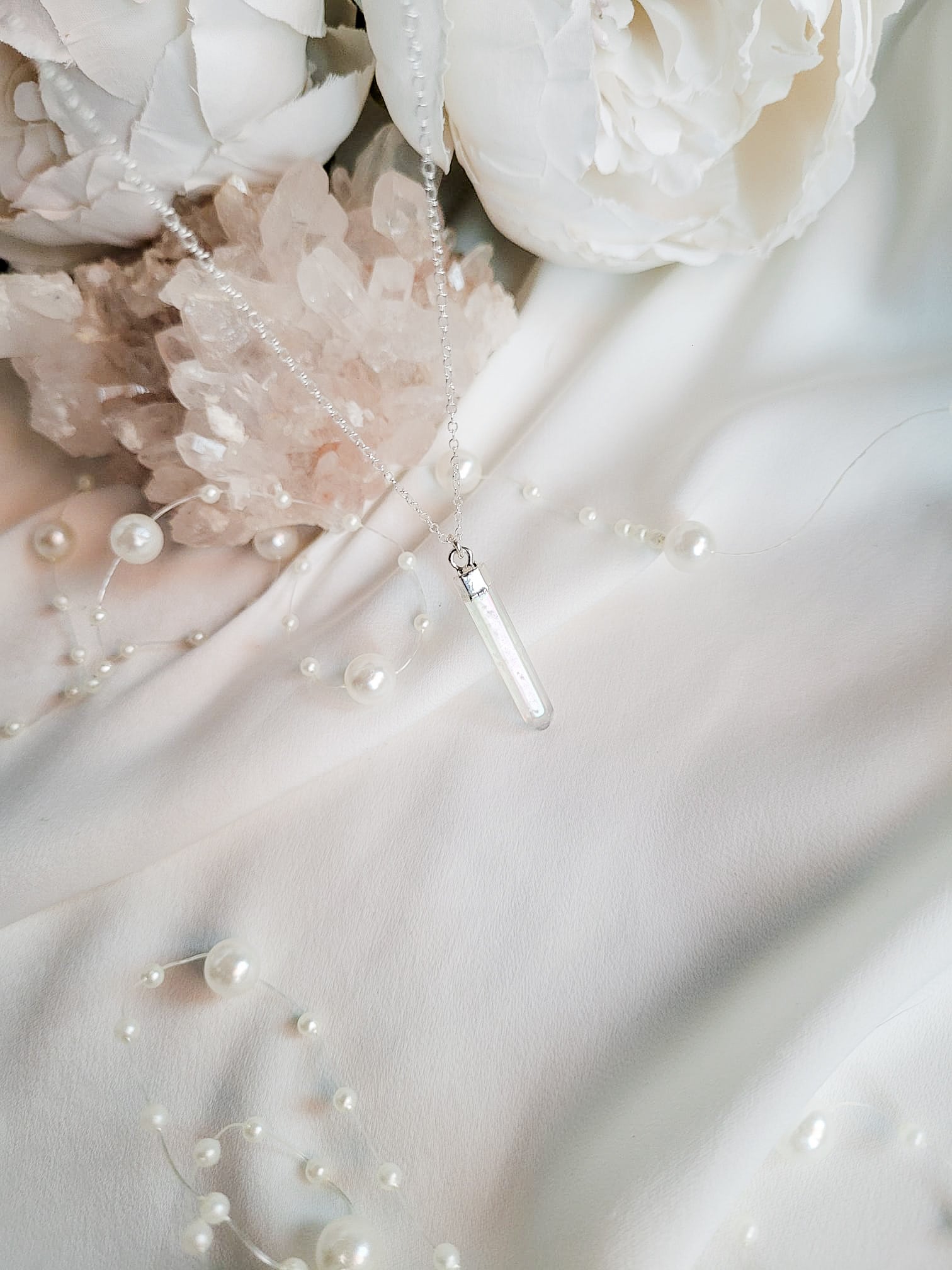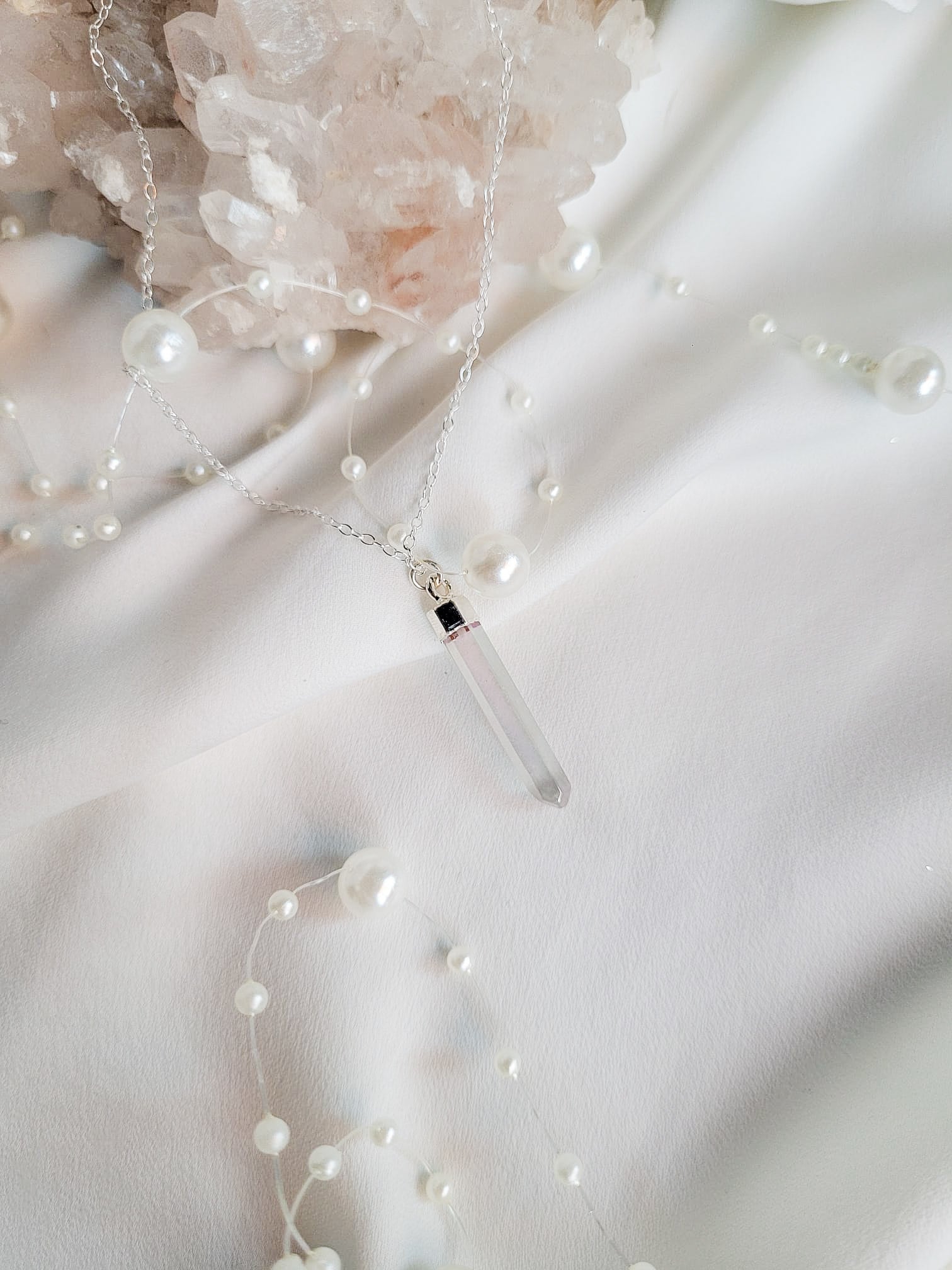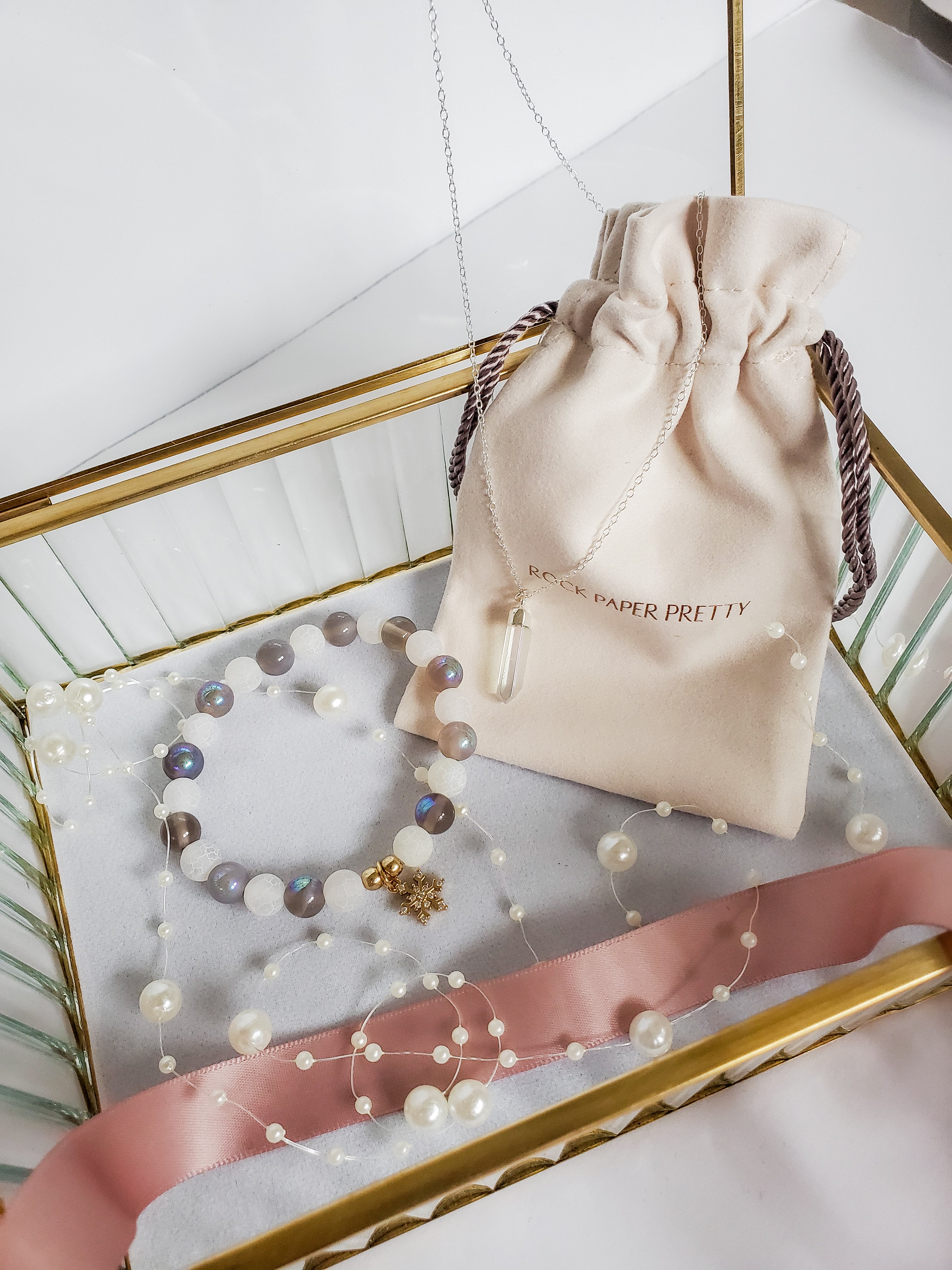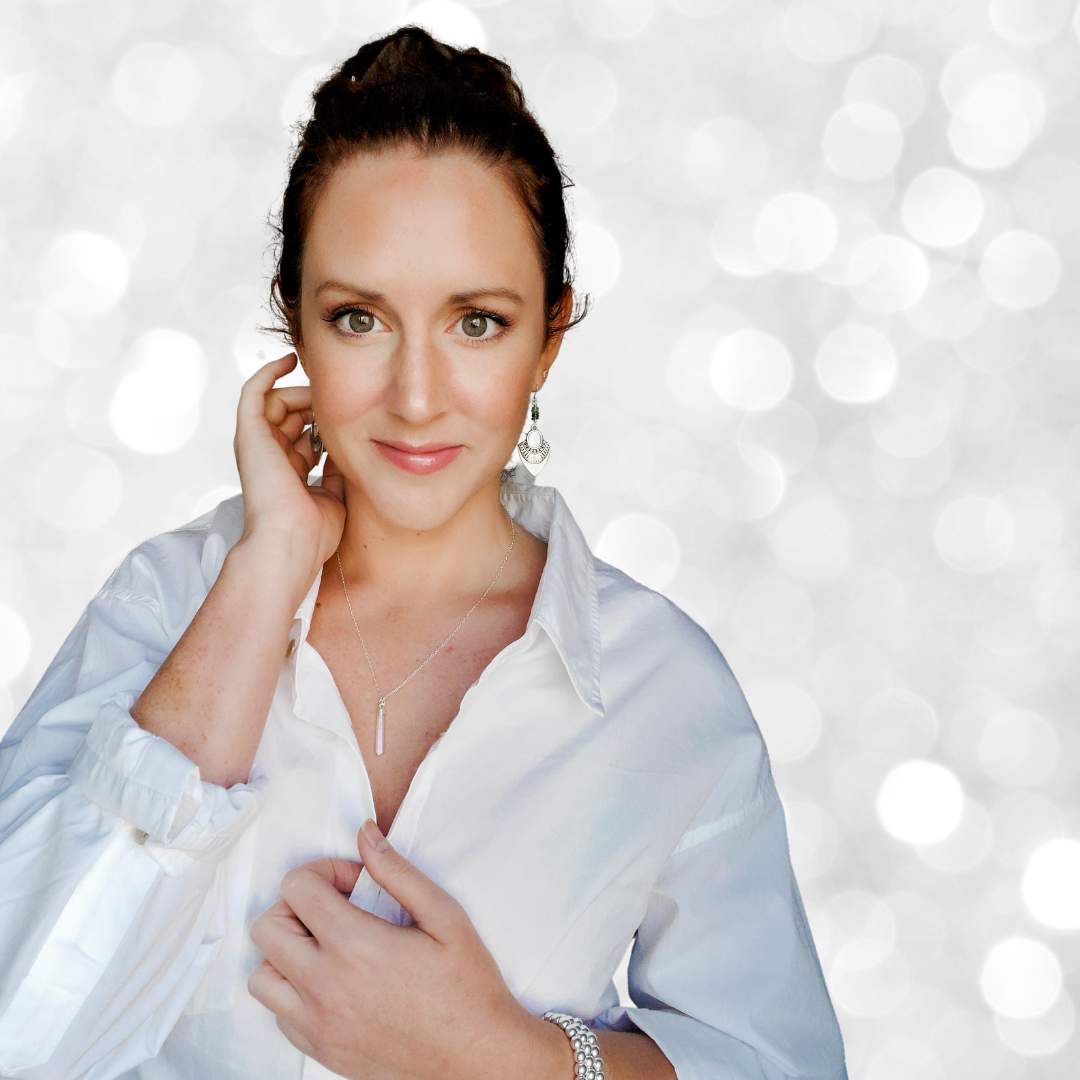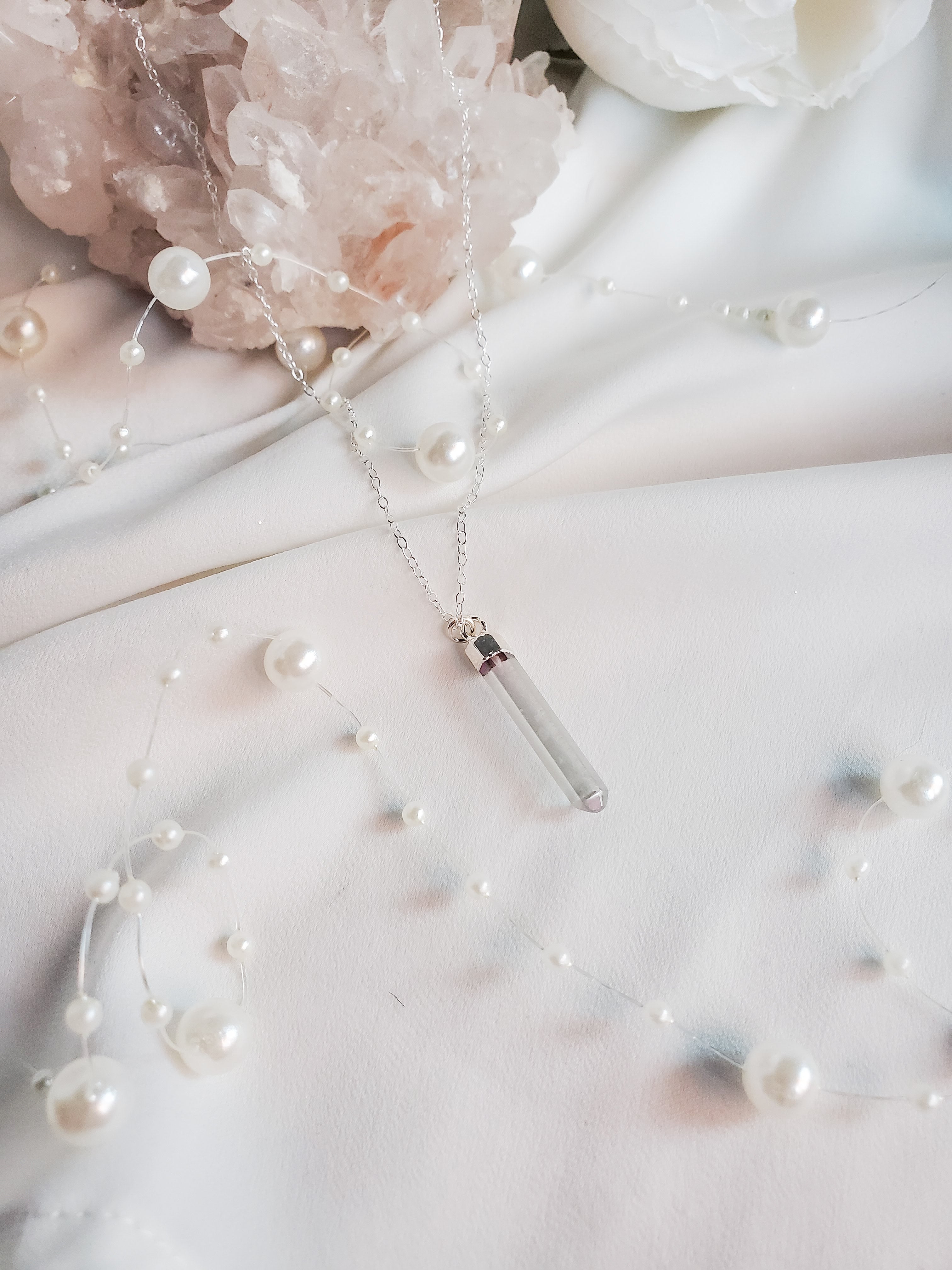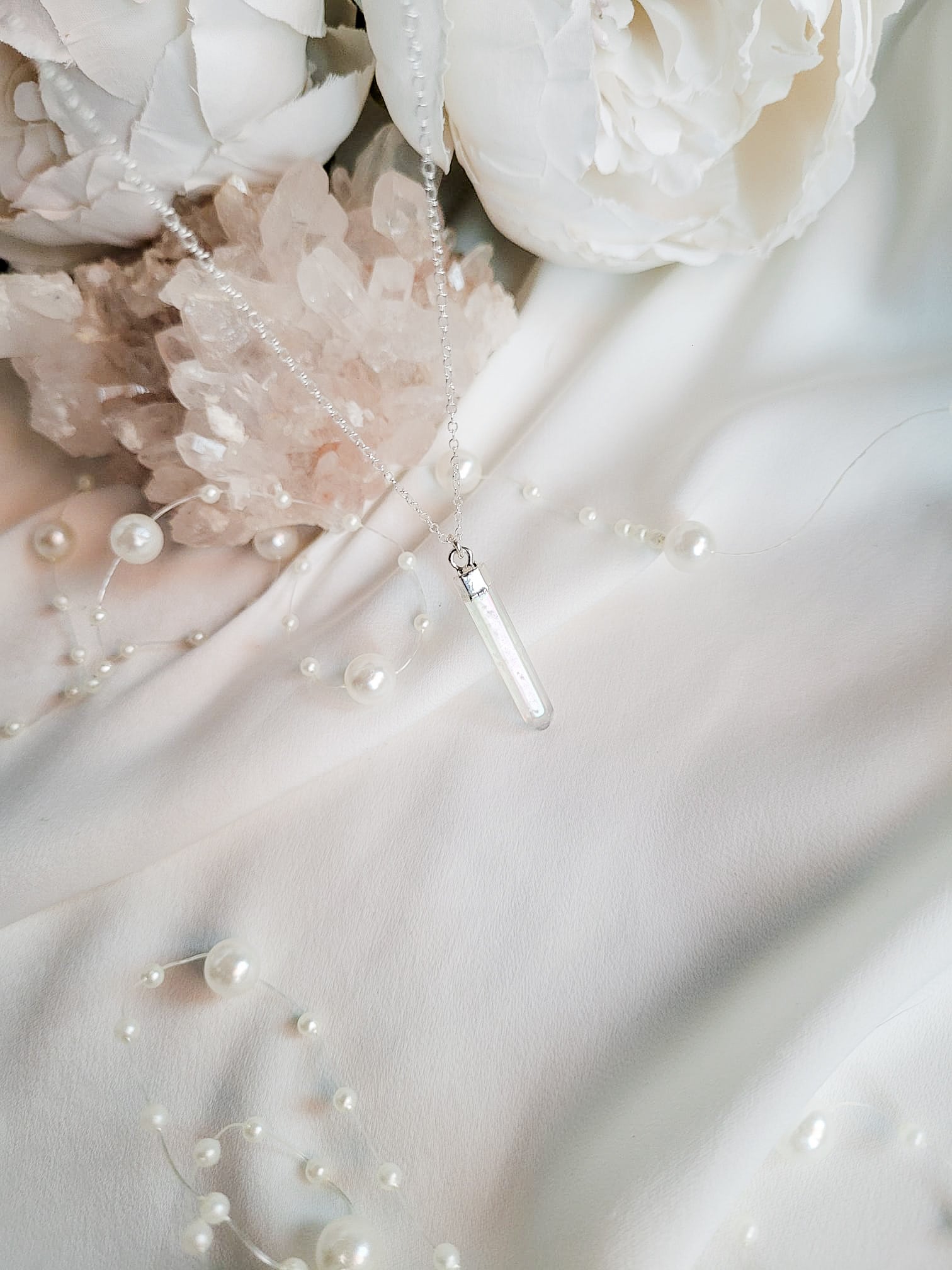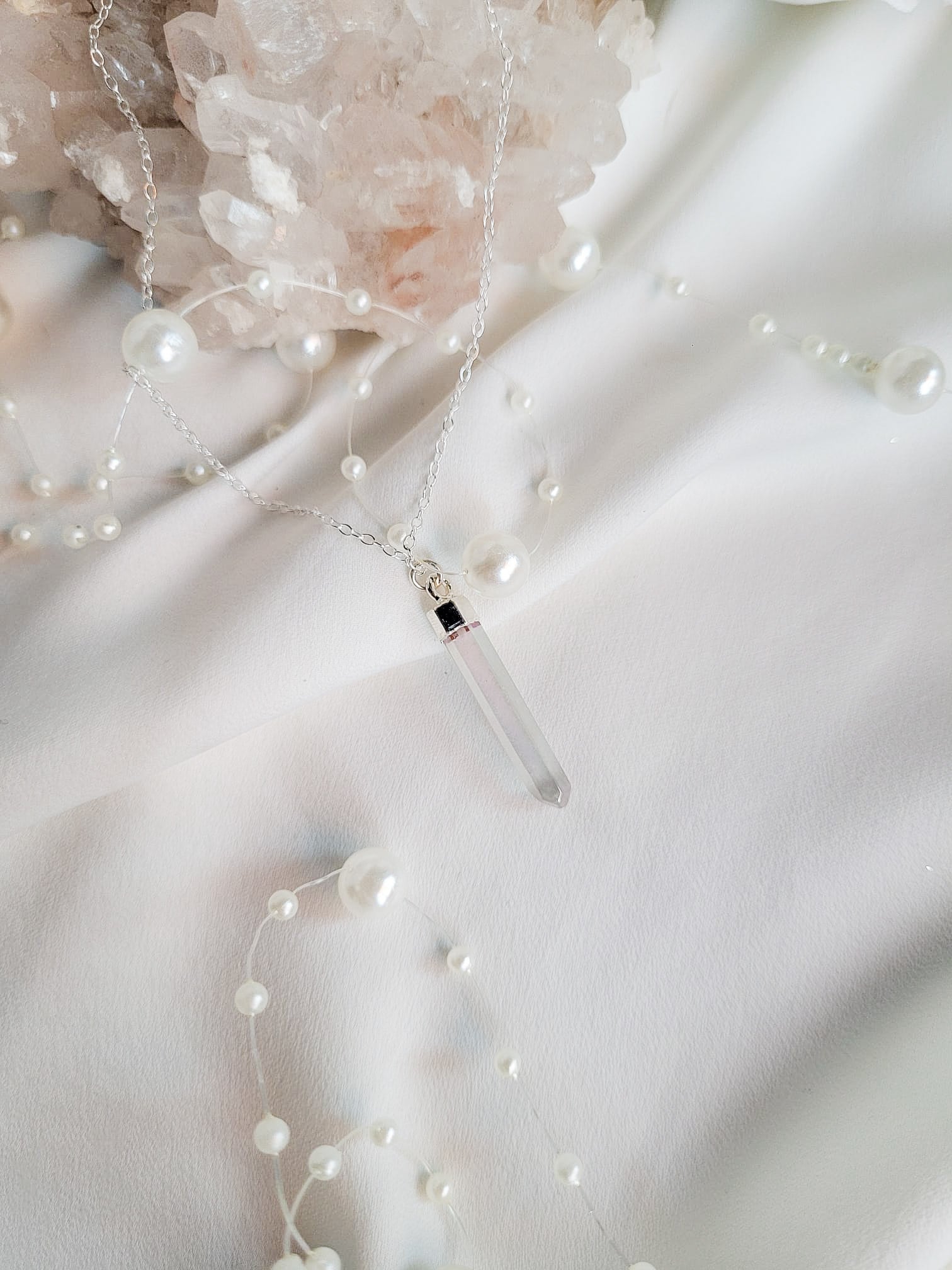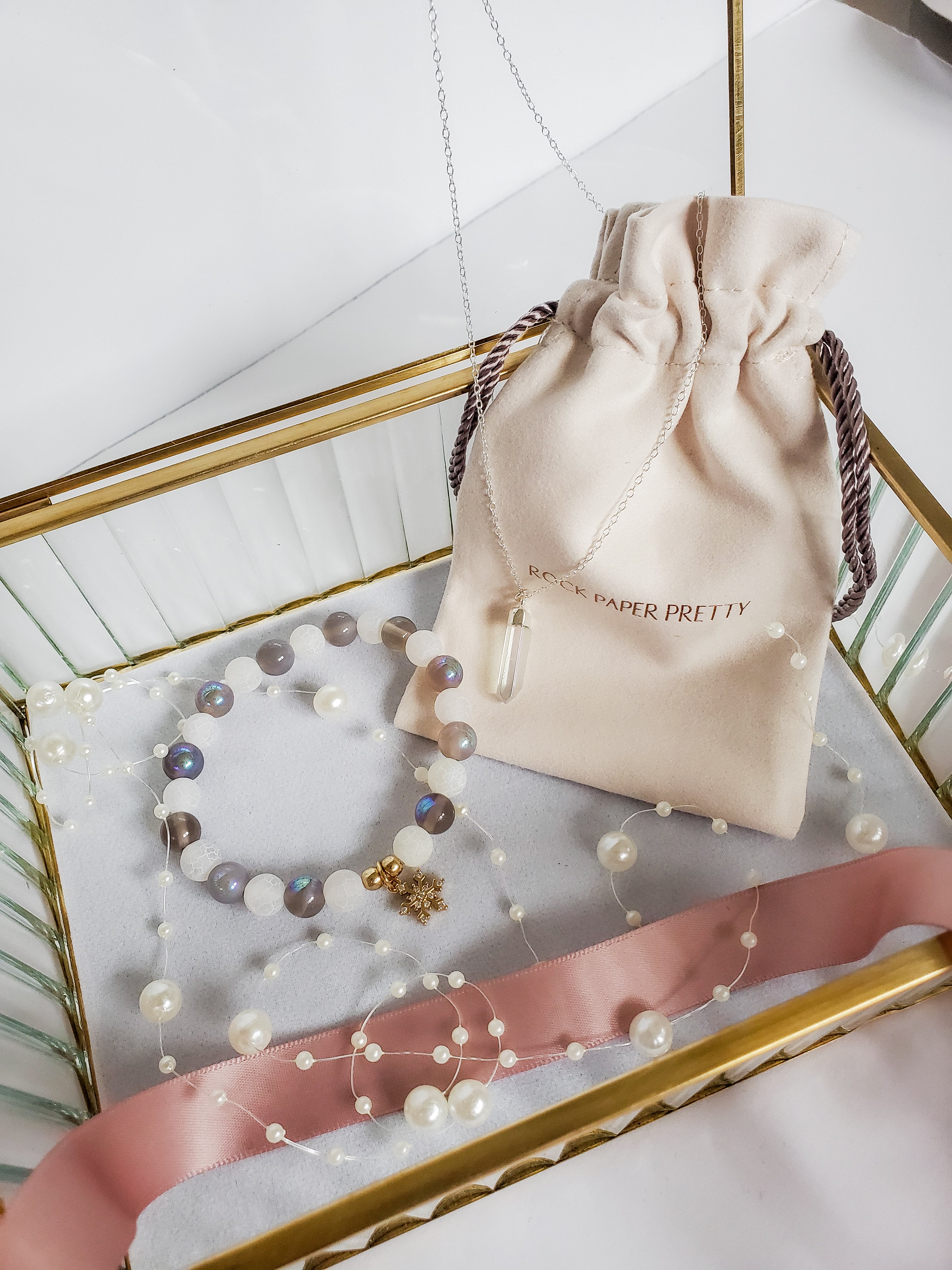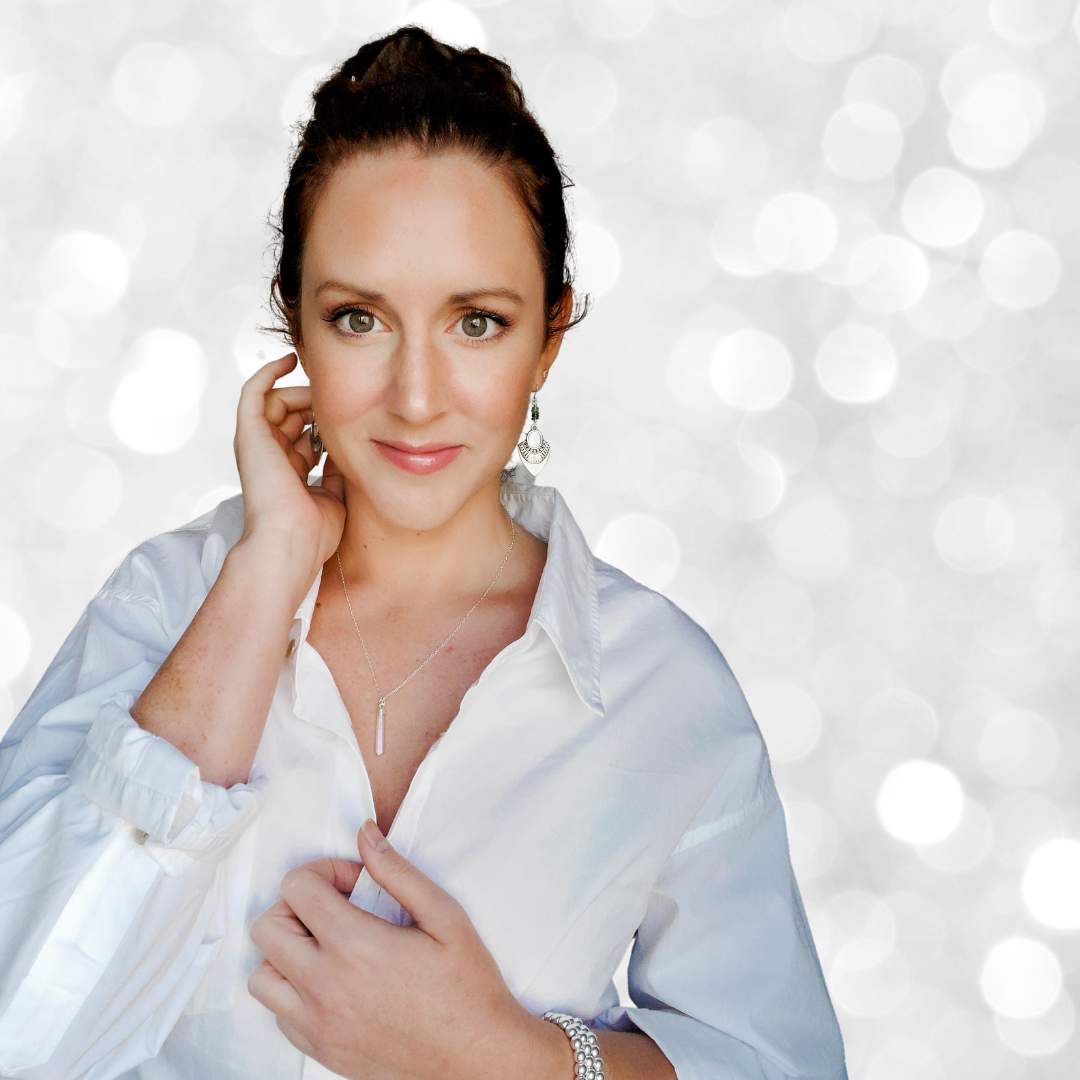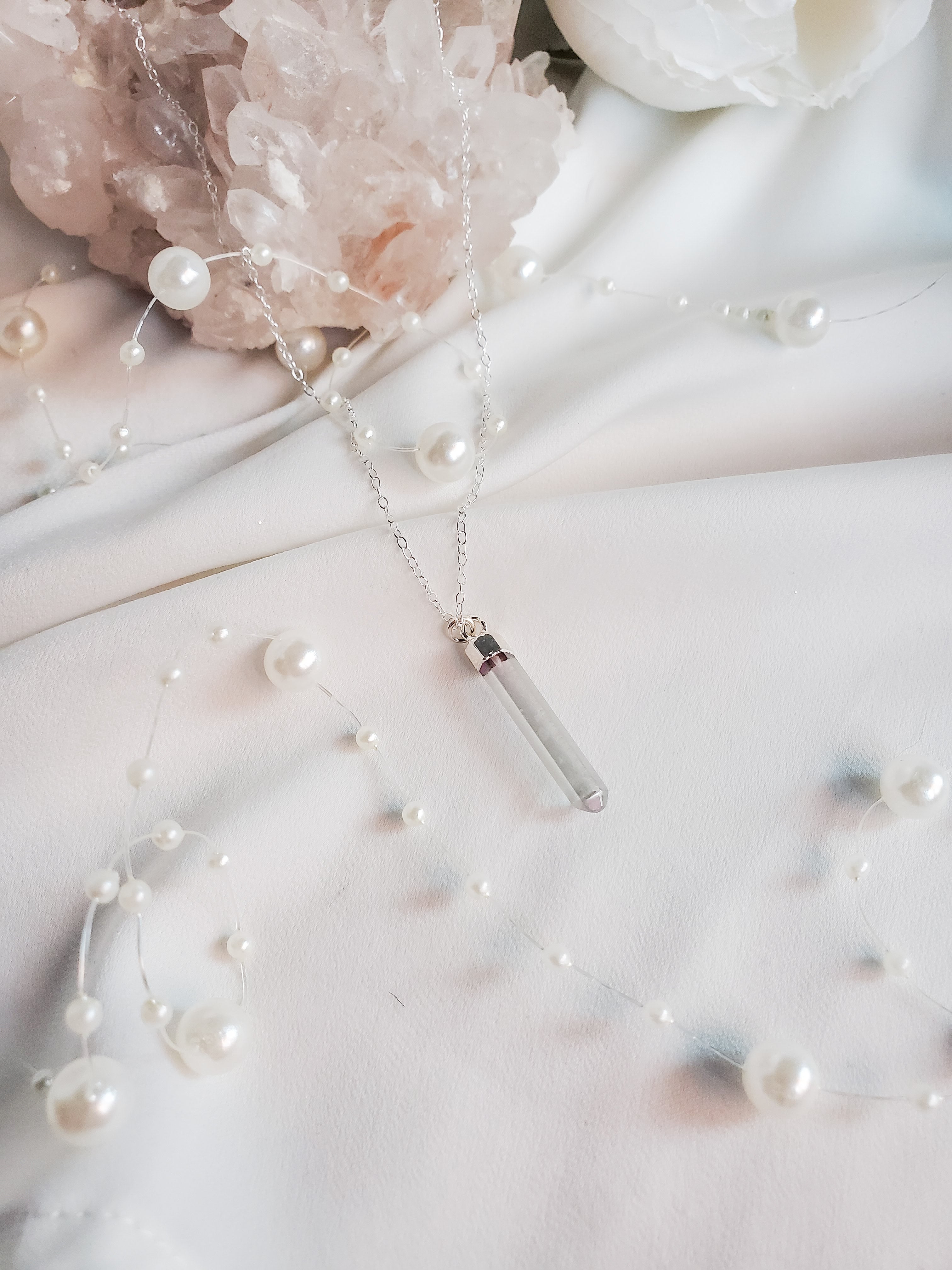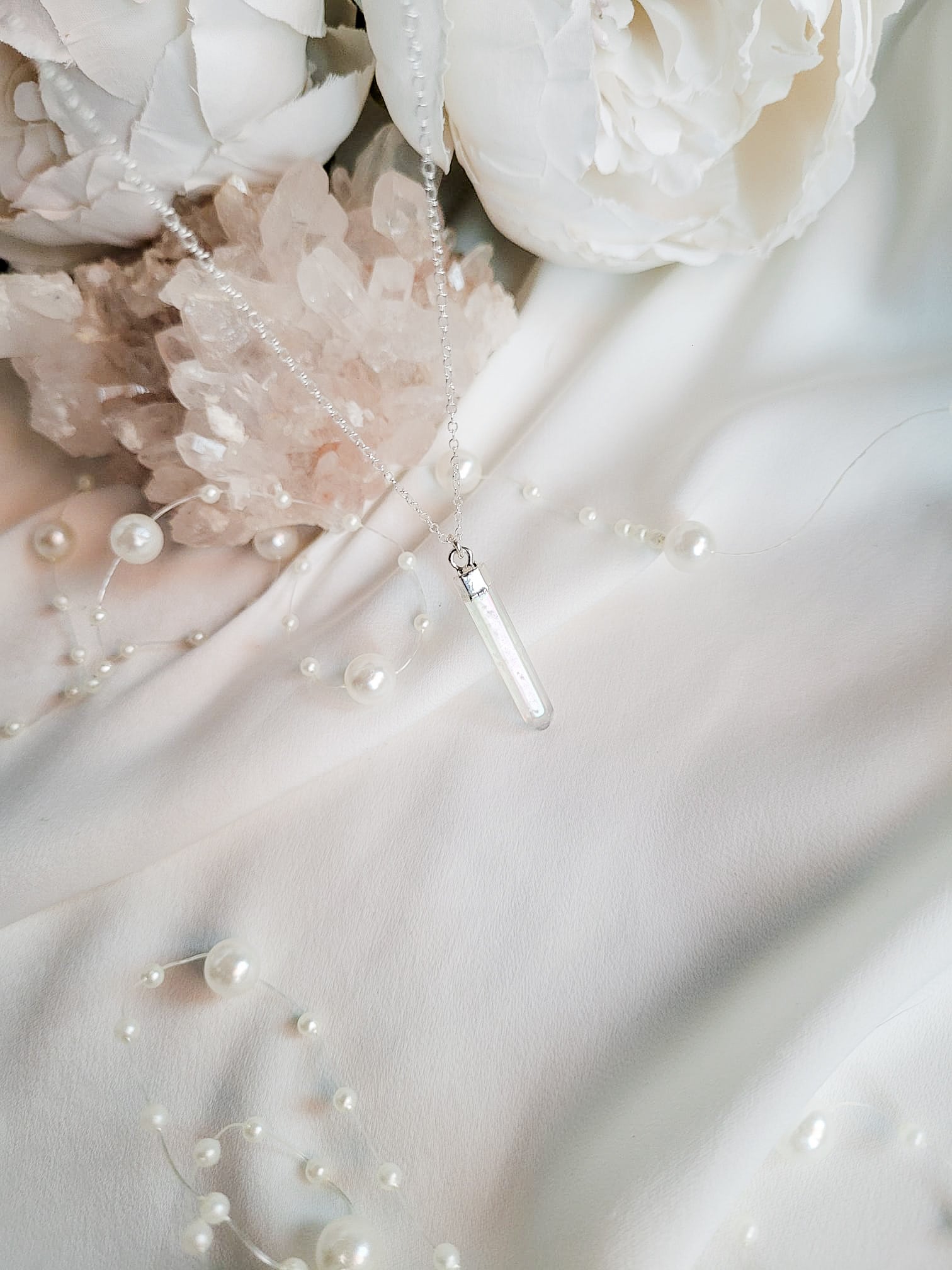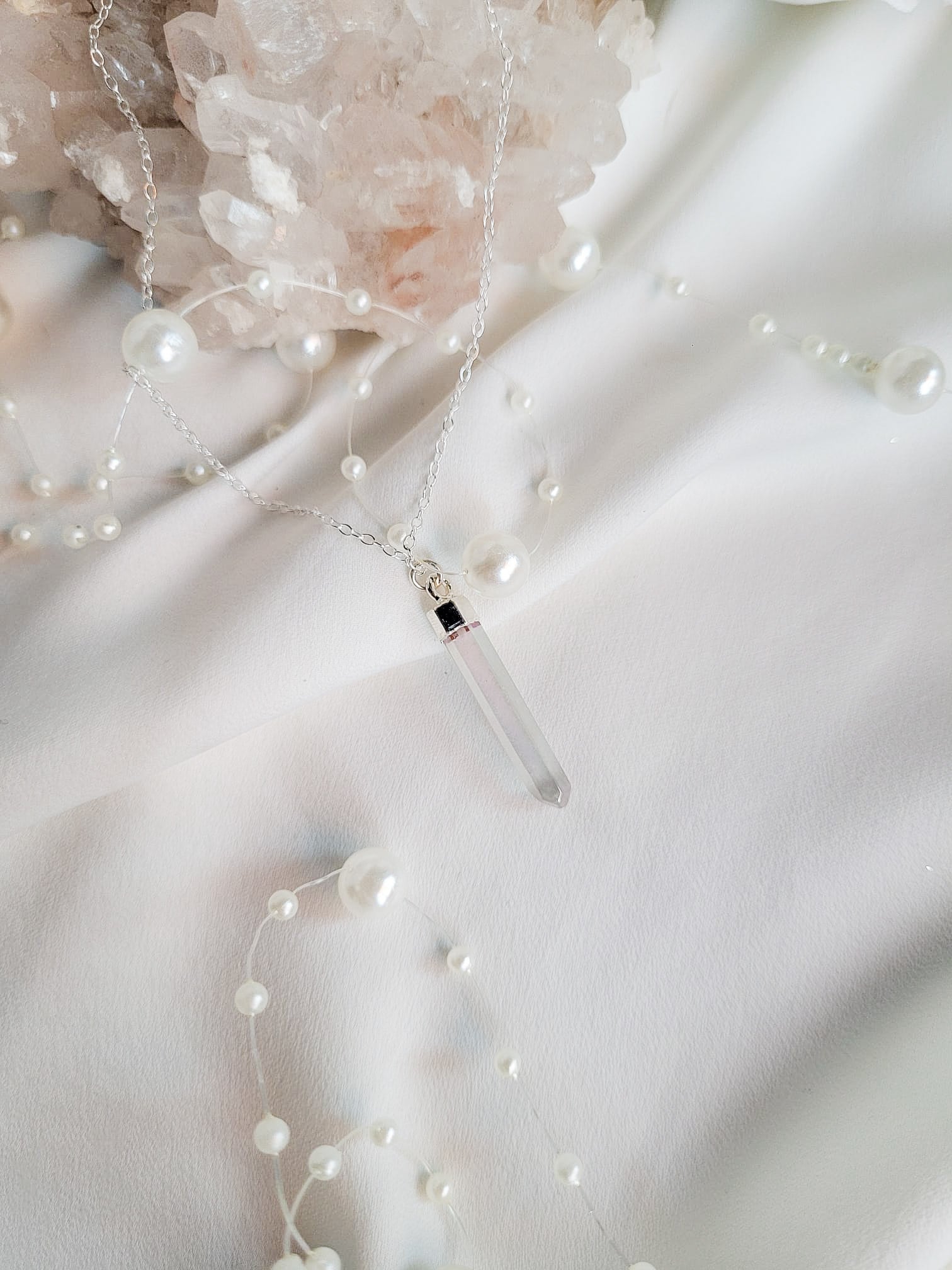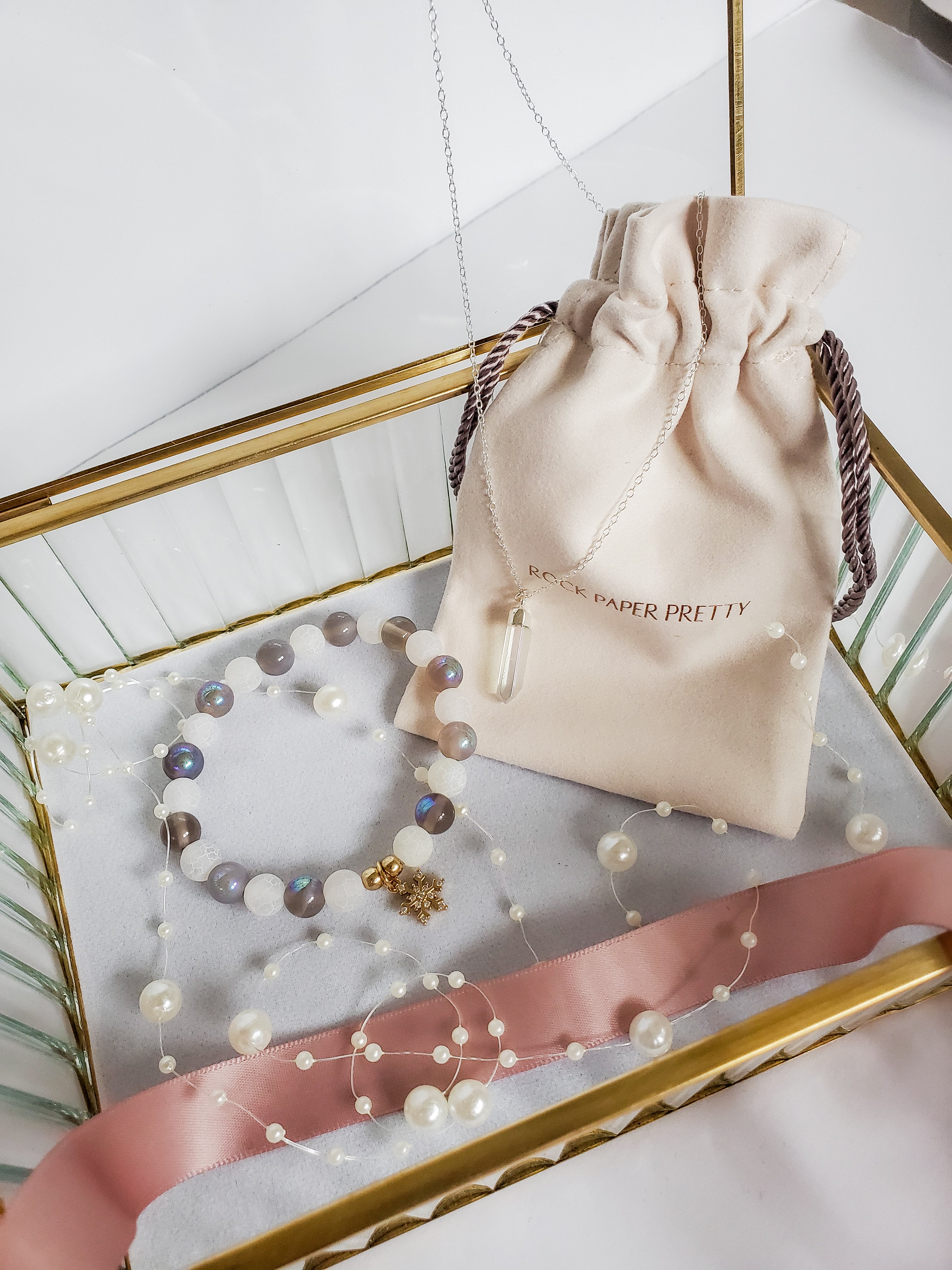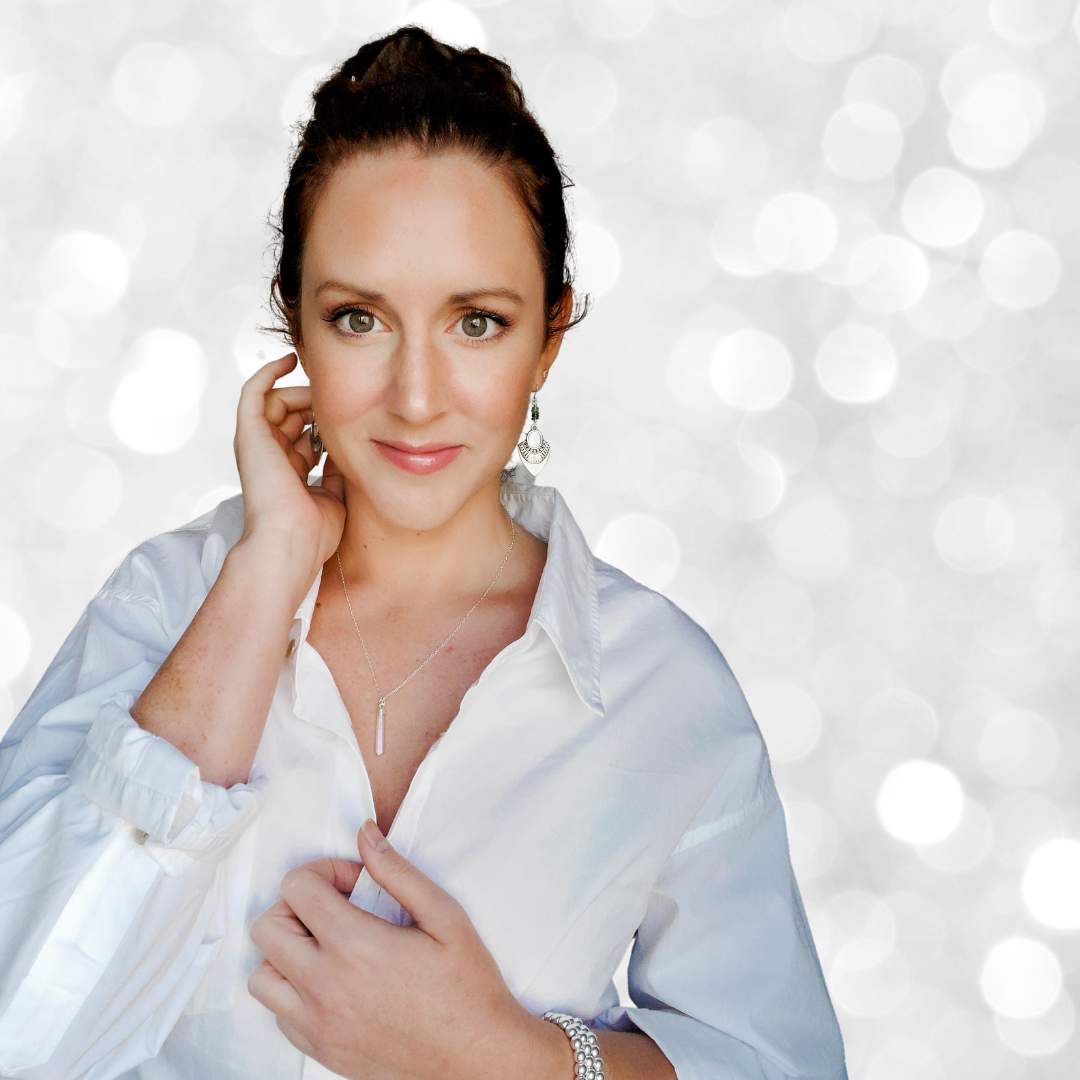 Like icicles glistening in the winter sun, the aura quartz point radiates all the colours of the rainbow.
Aura clear quartz point pendant on an 18 inch sterling silver chain.
Aura means the quartz was treated with modern alchemy. This process electrostatically bonds fine particles of a metal, like gold, silver, titanium or platinum, permanently to the surface of a crystal. This amplifies the energy of the crystal.