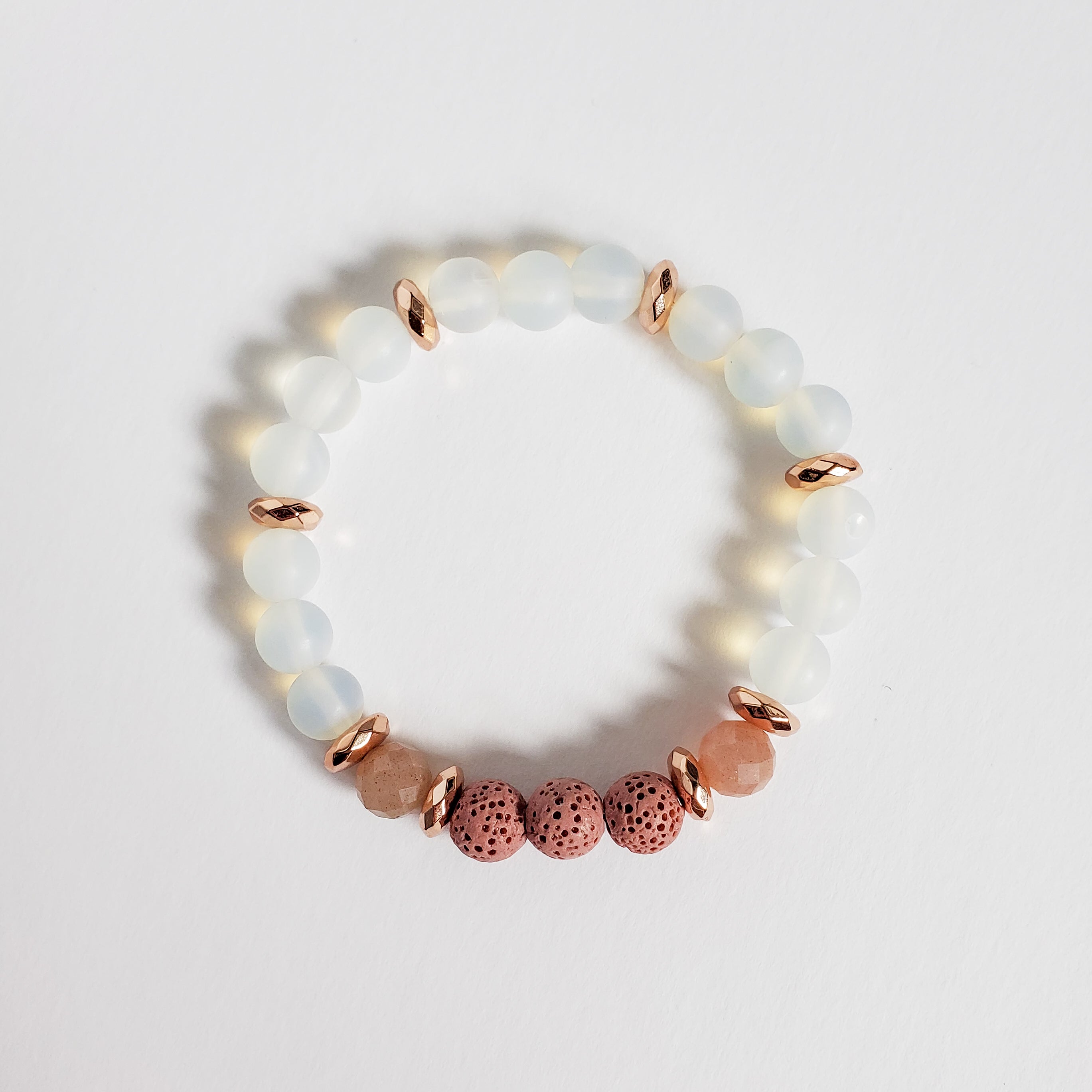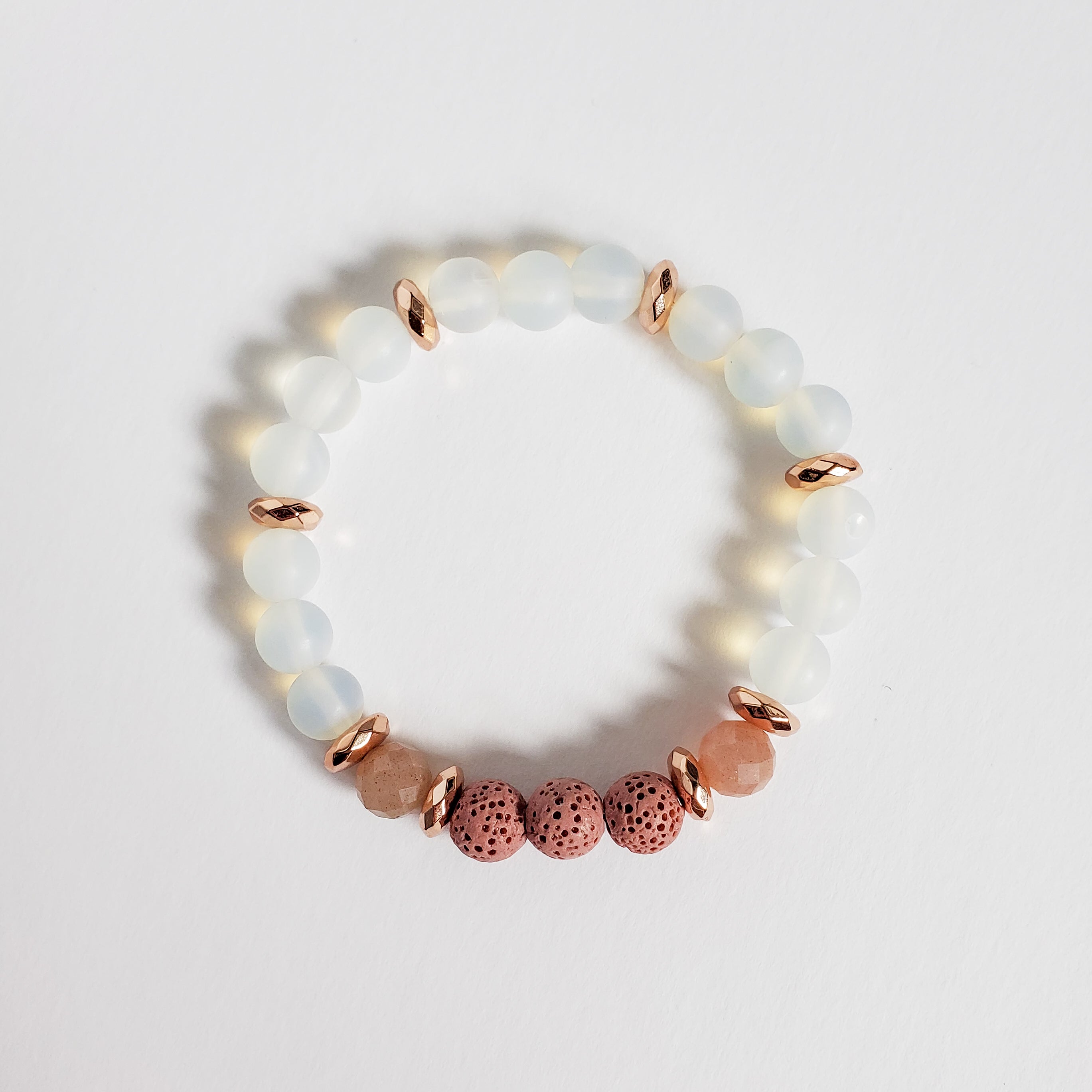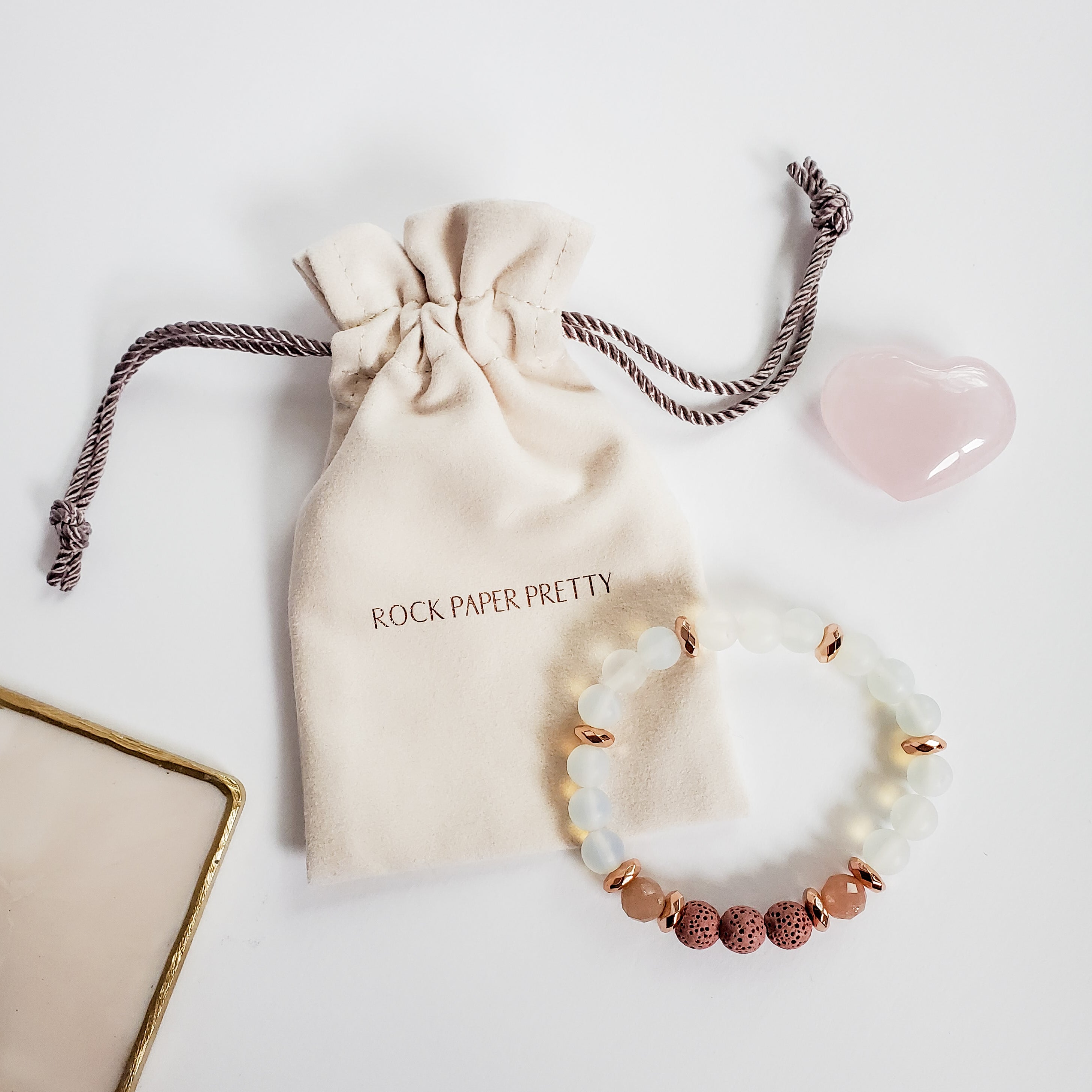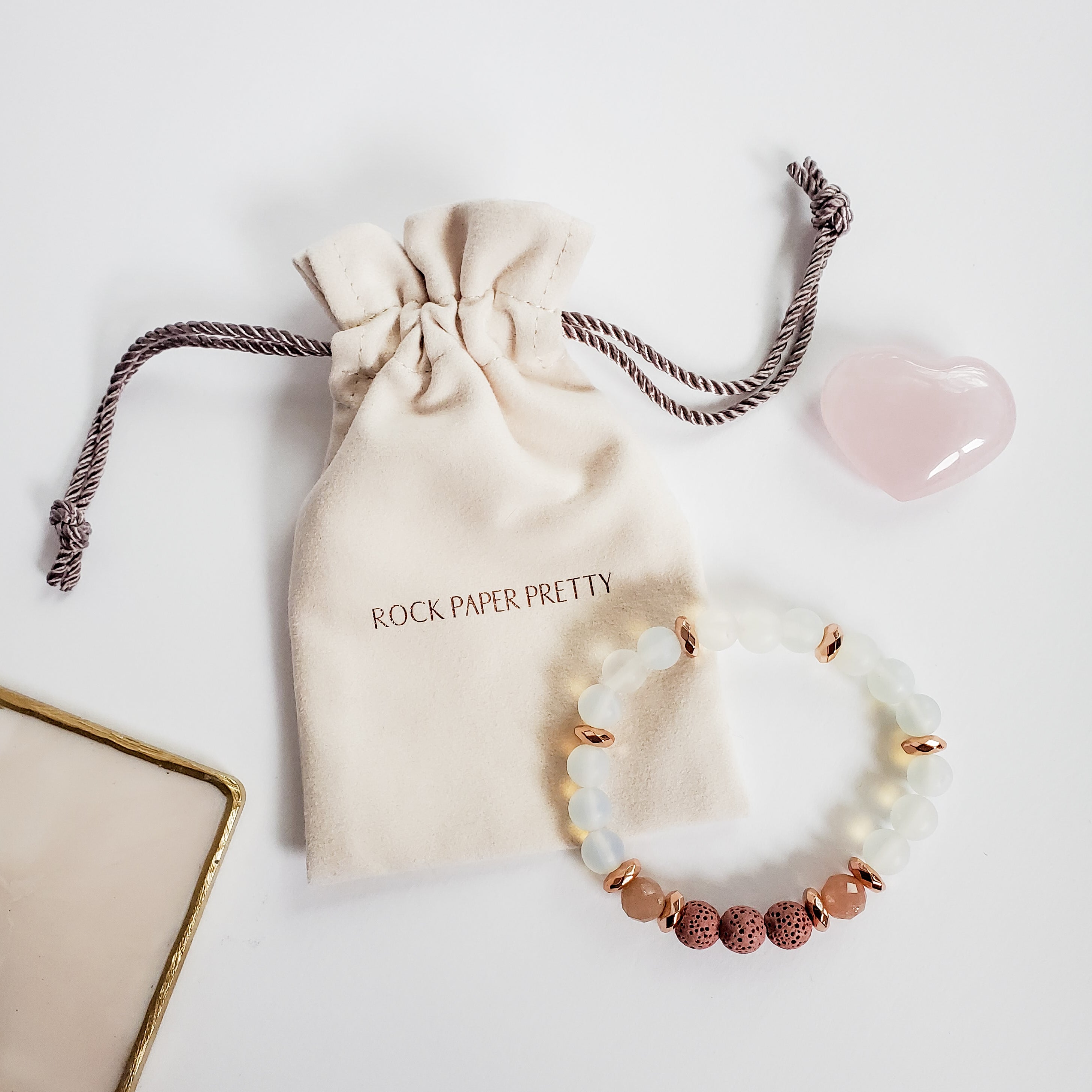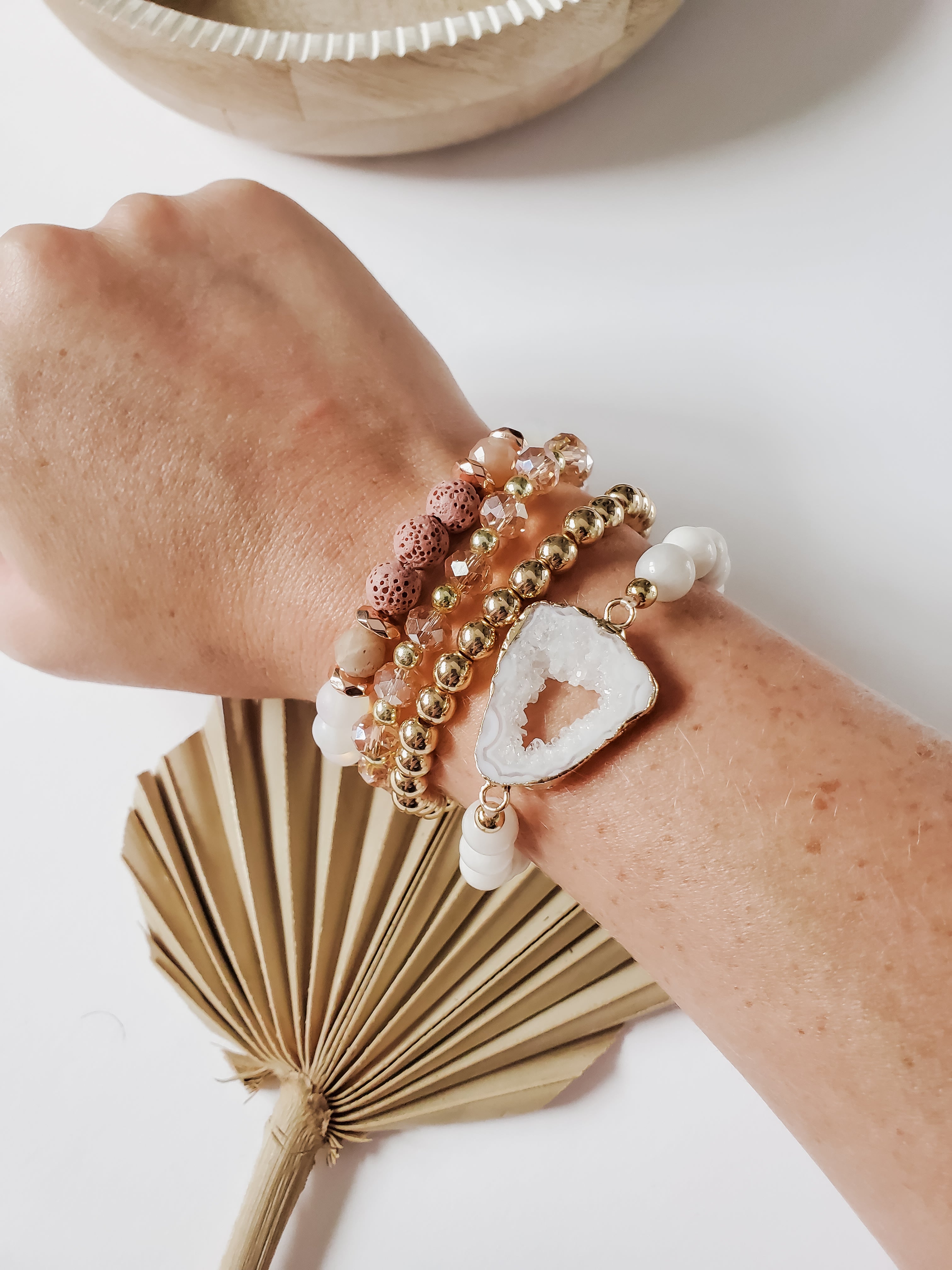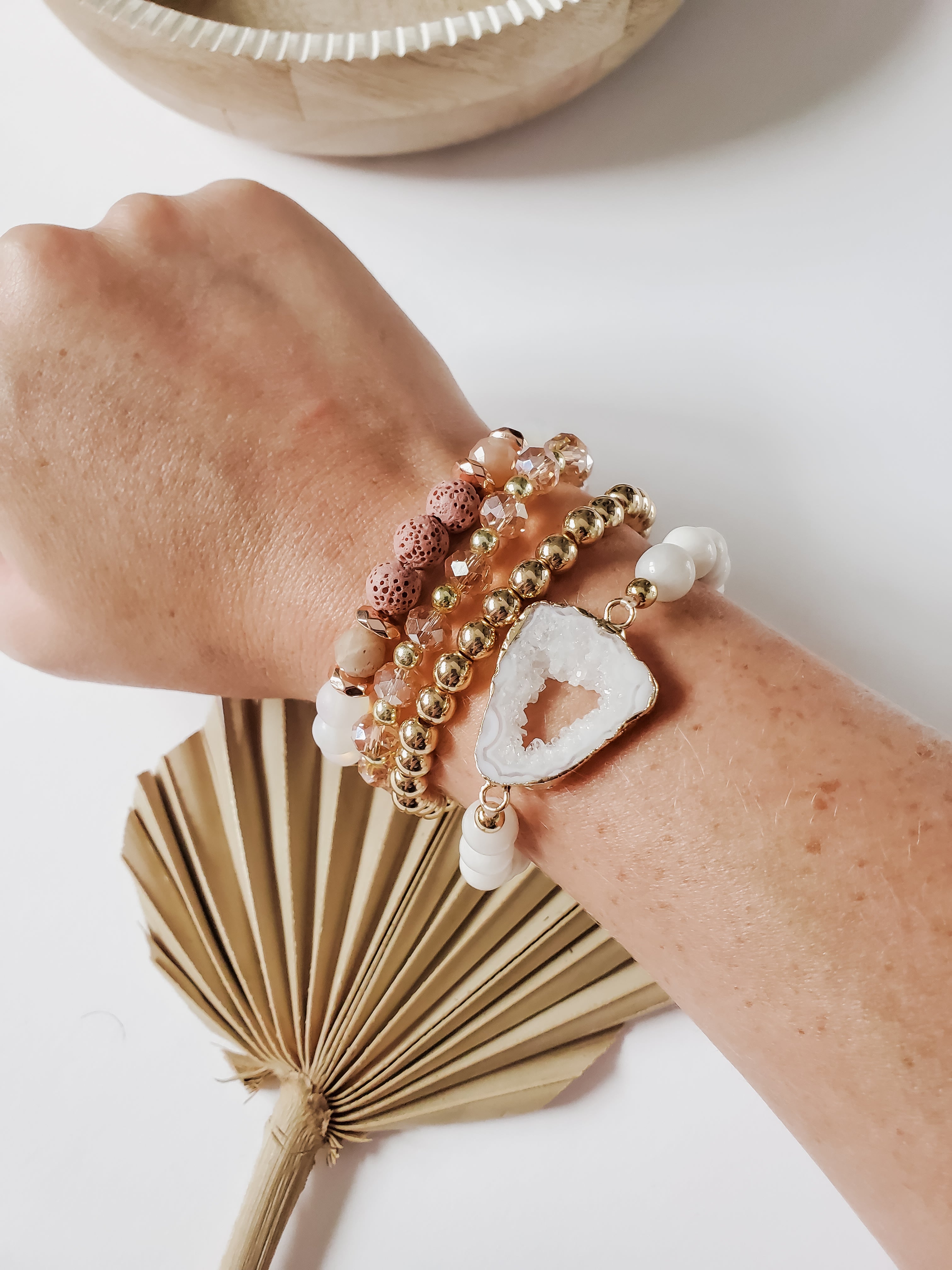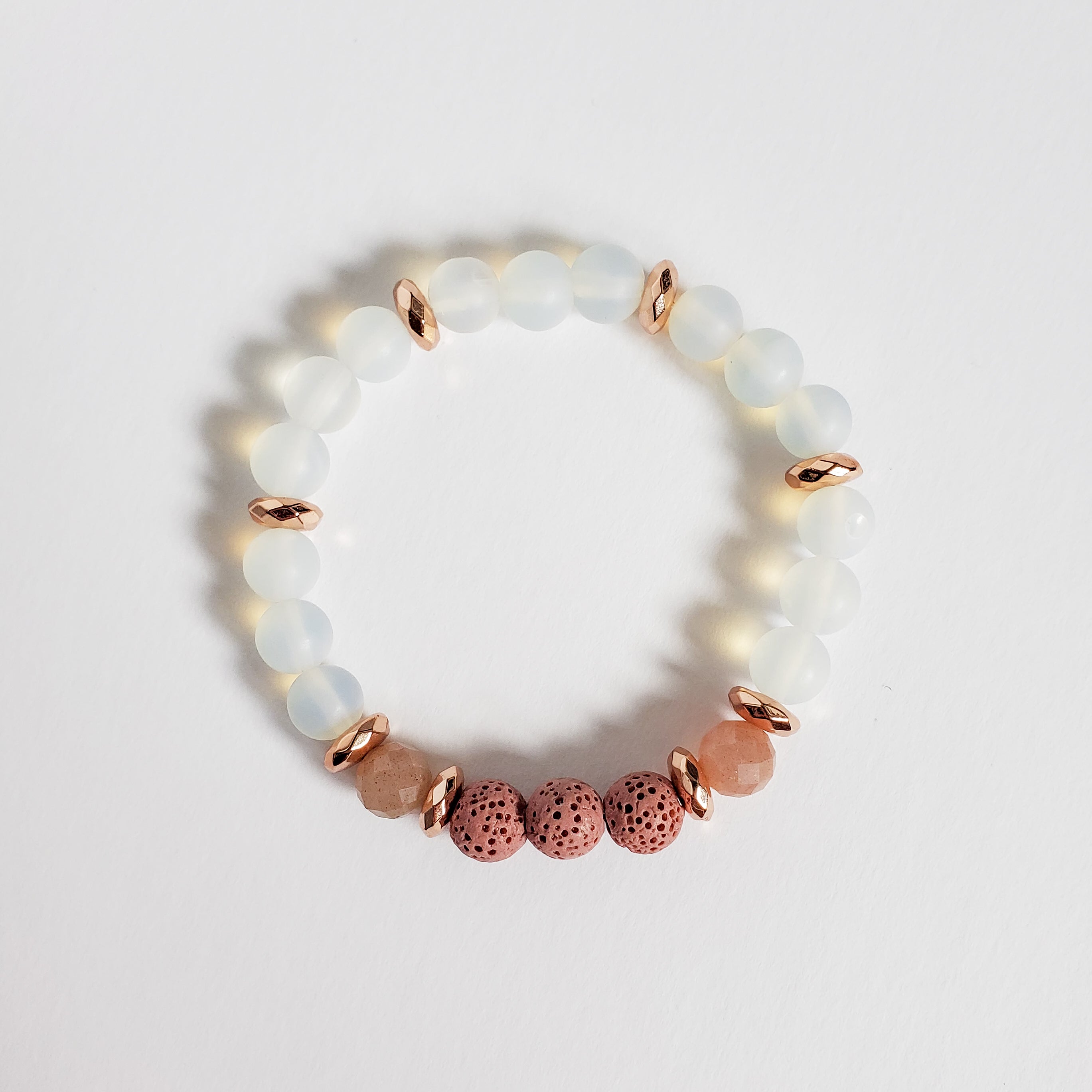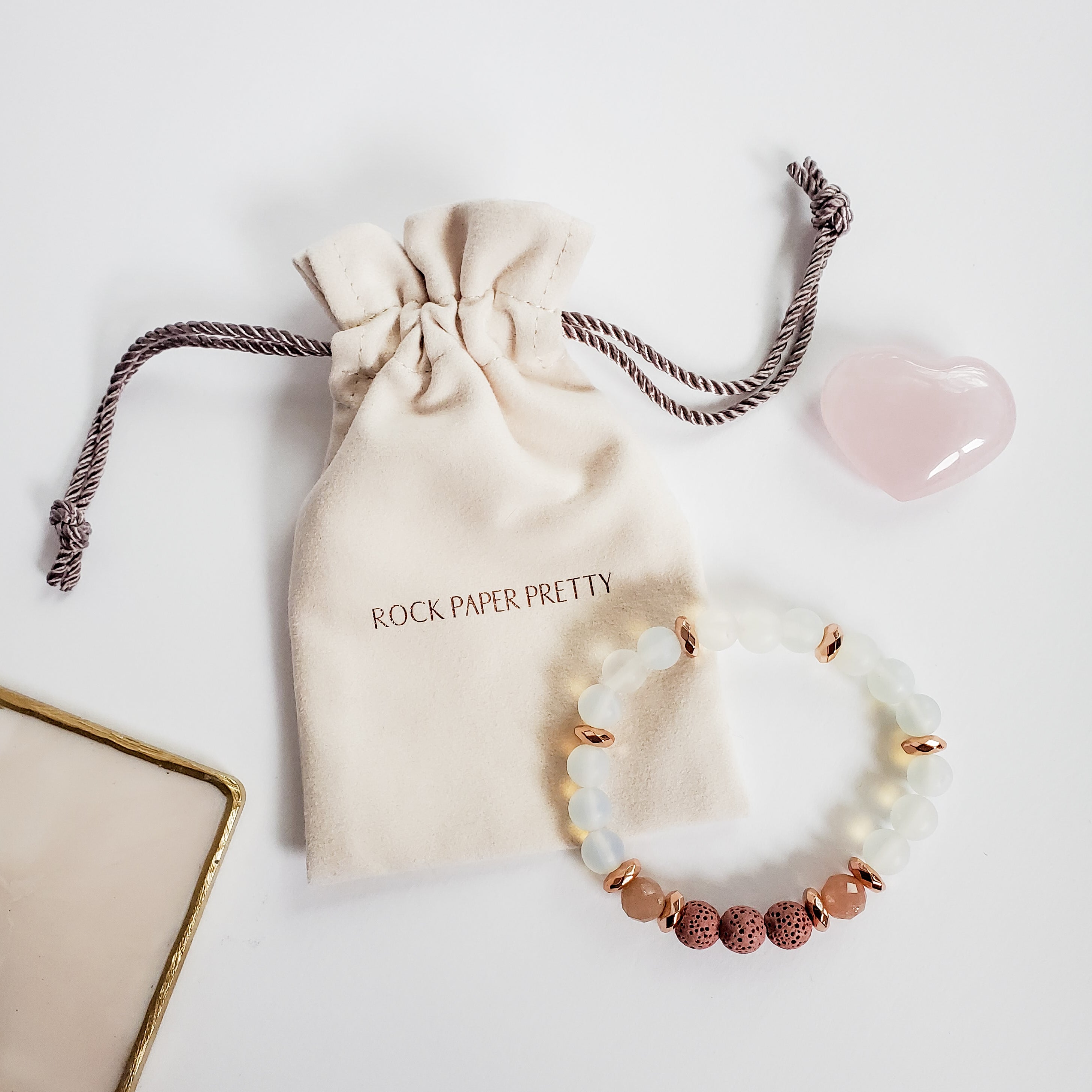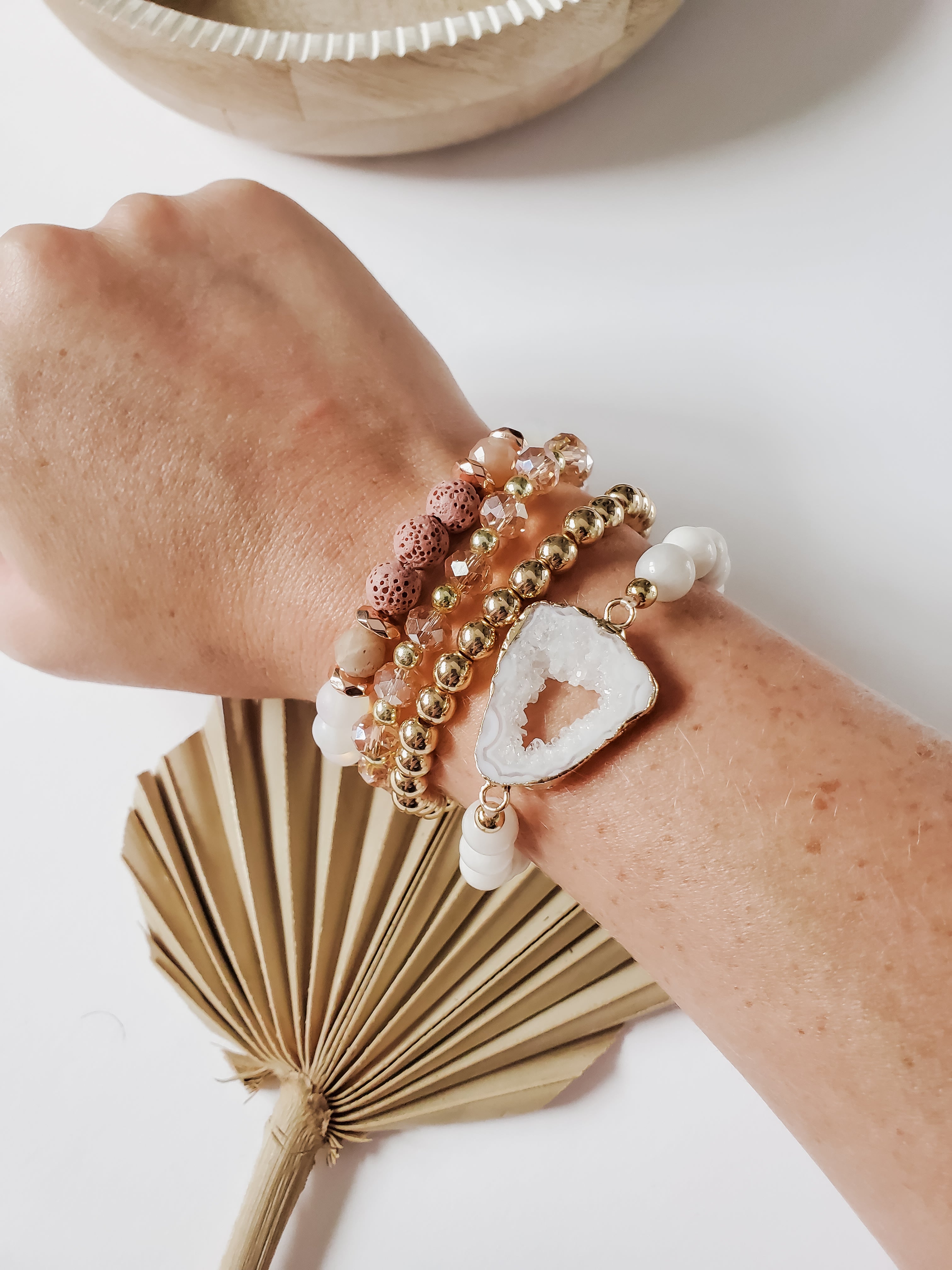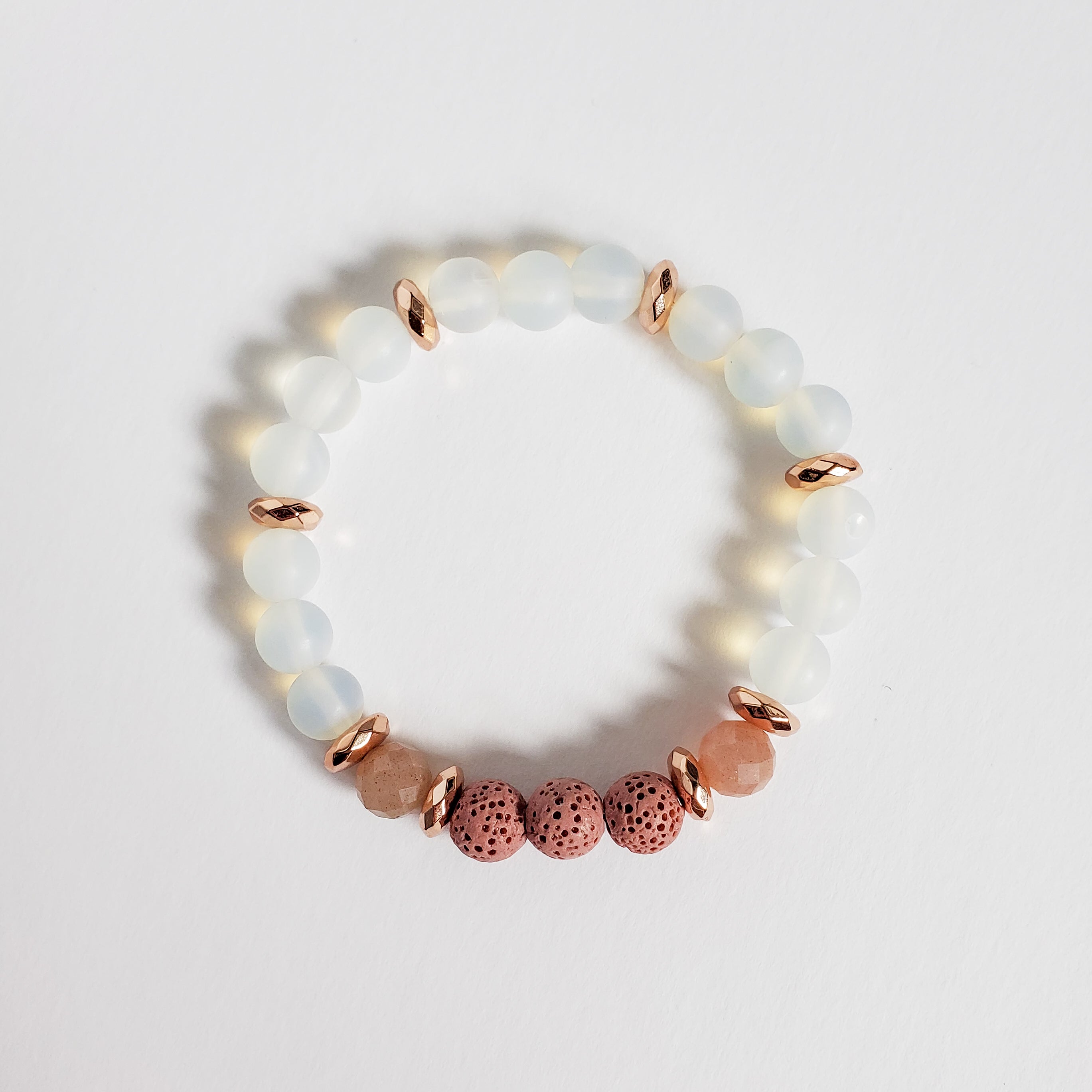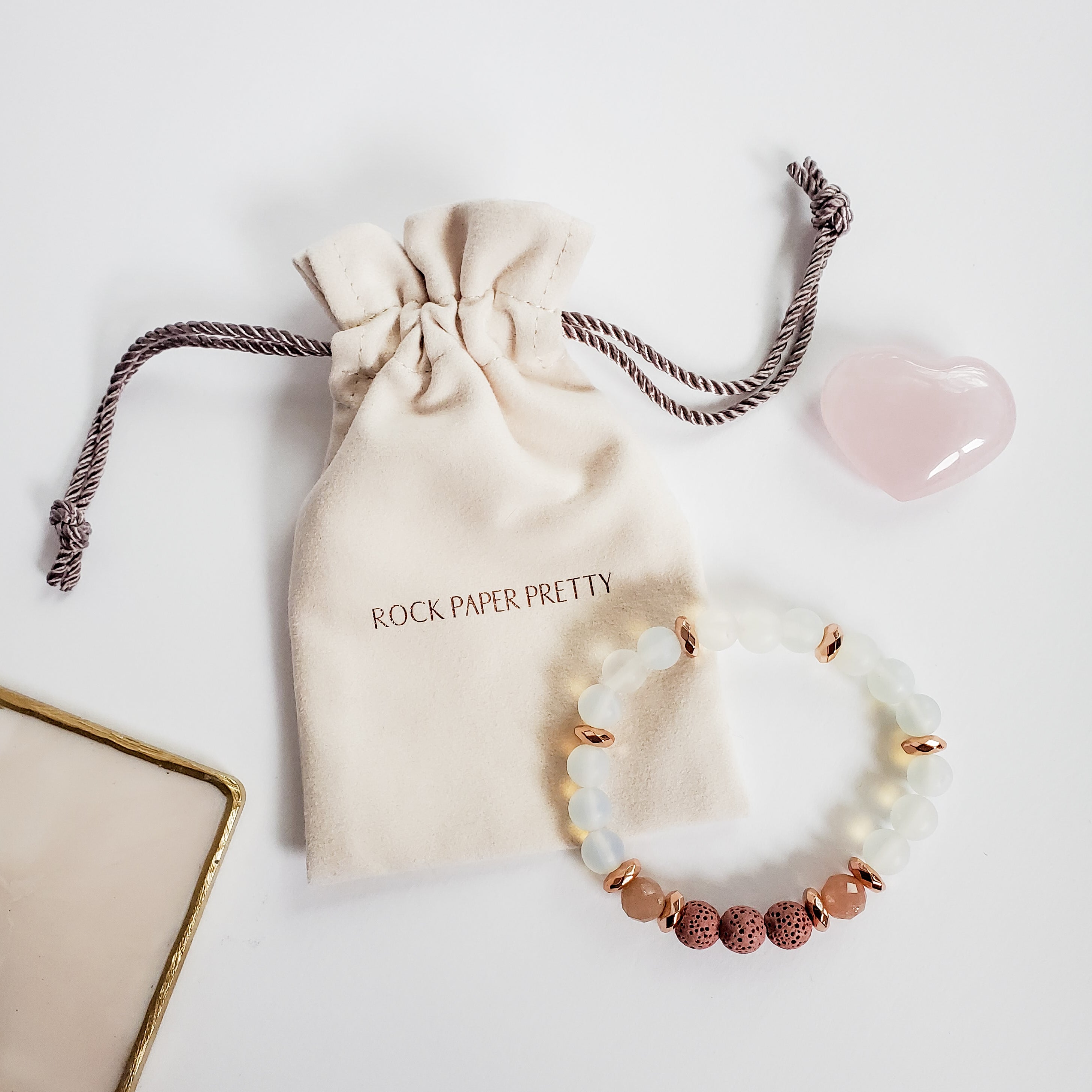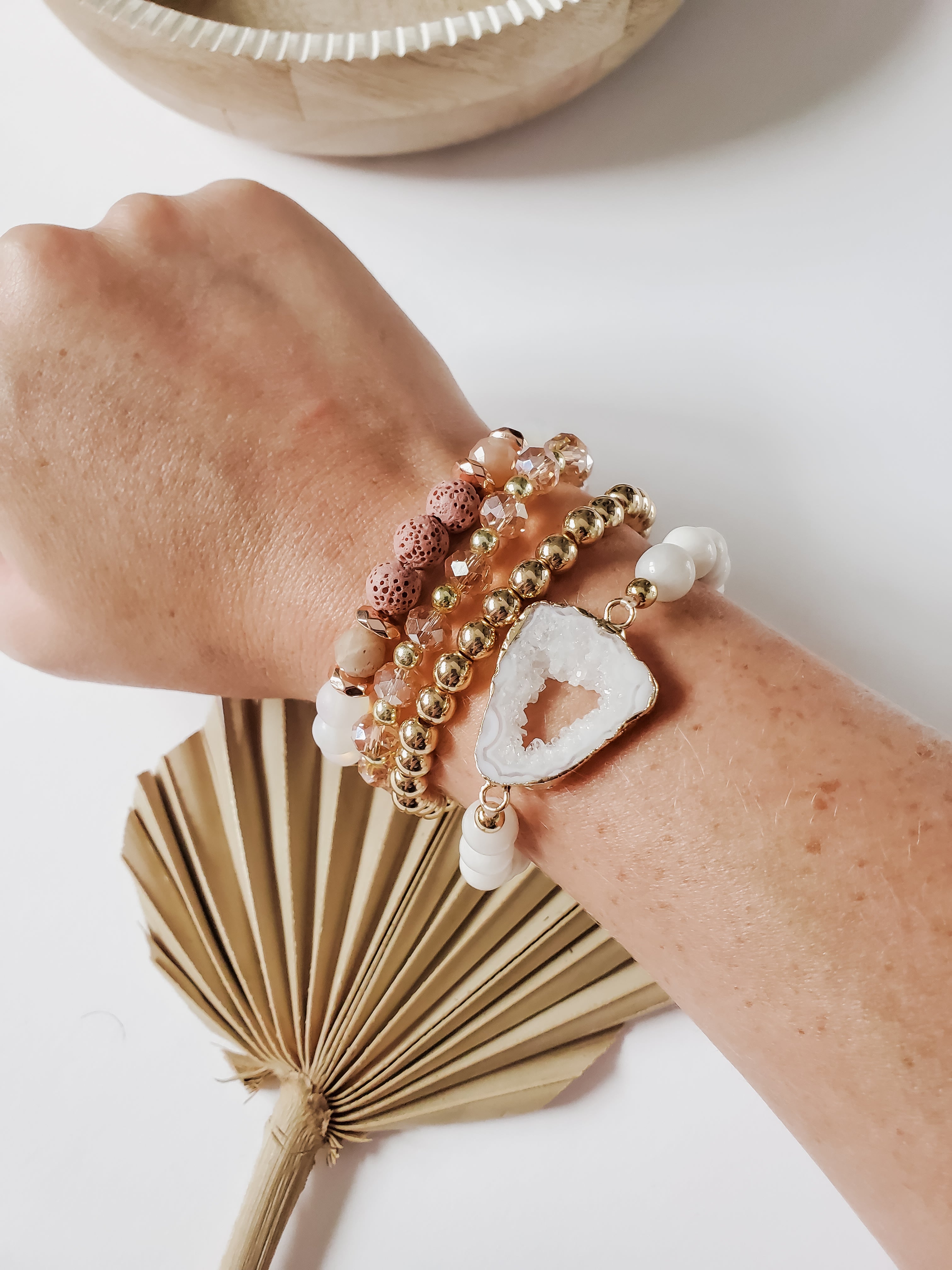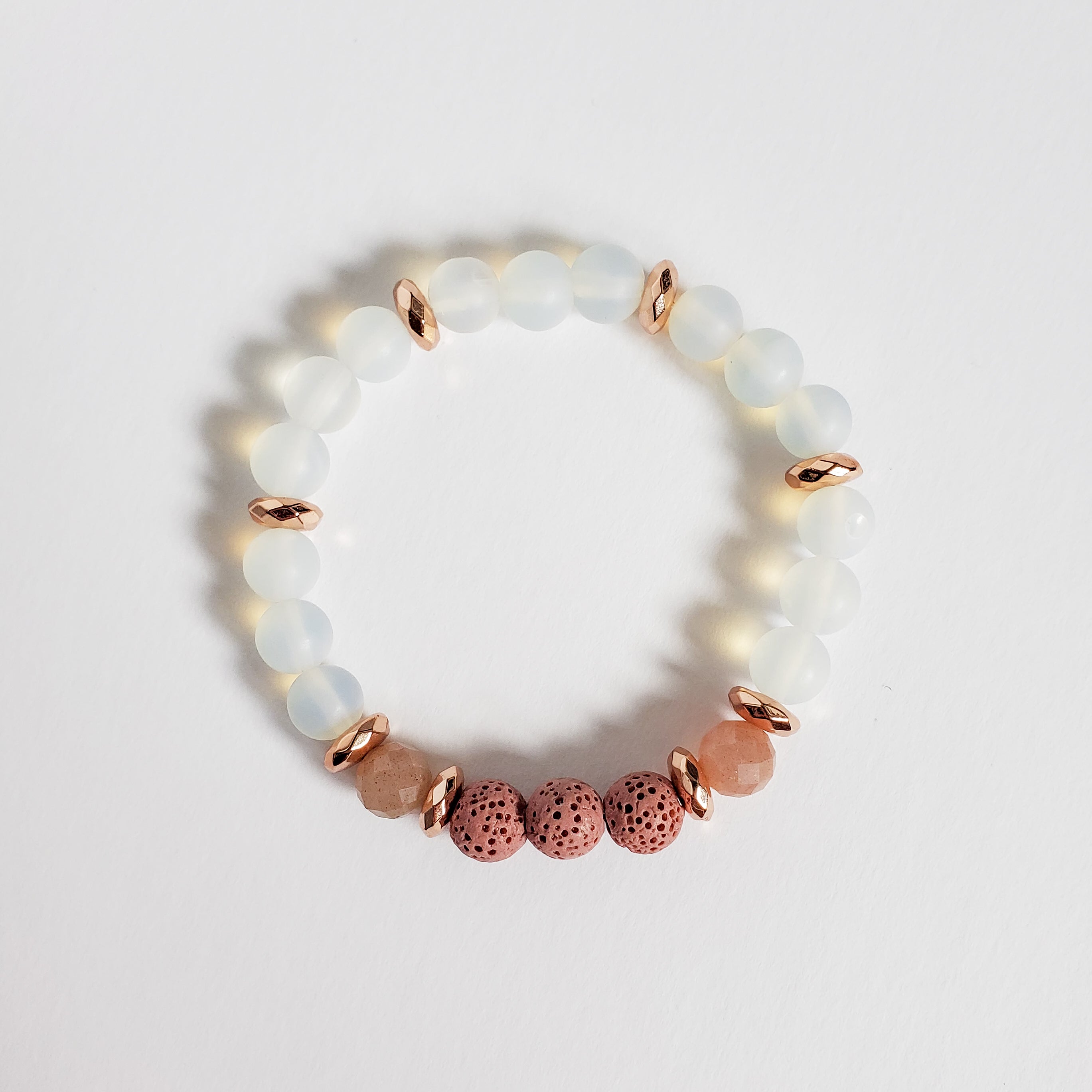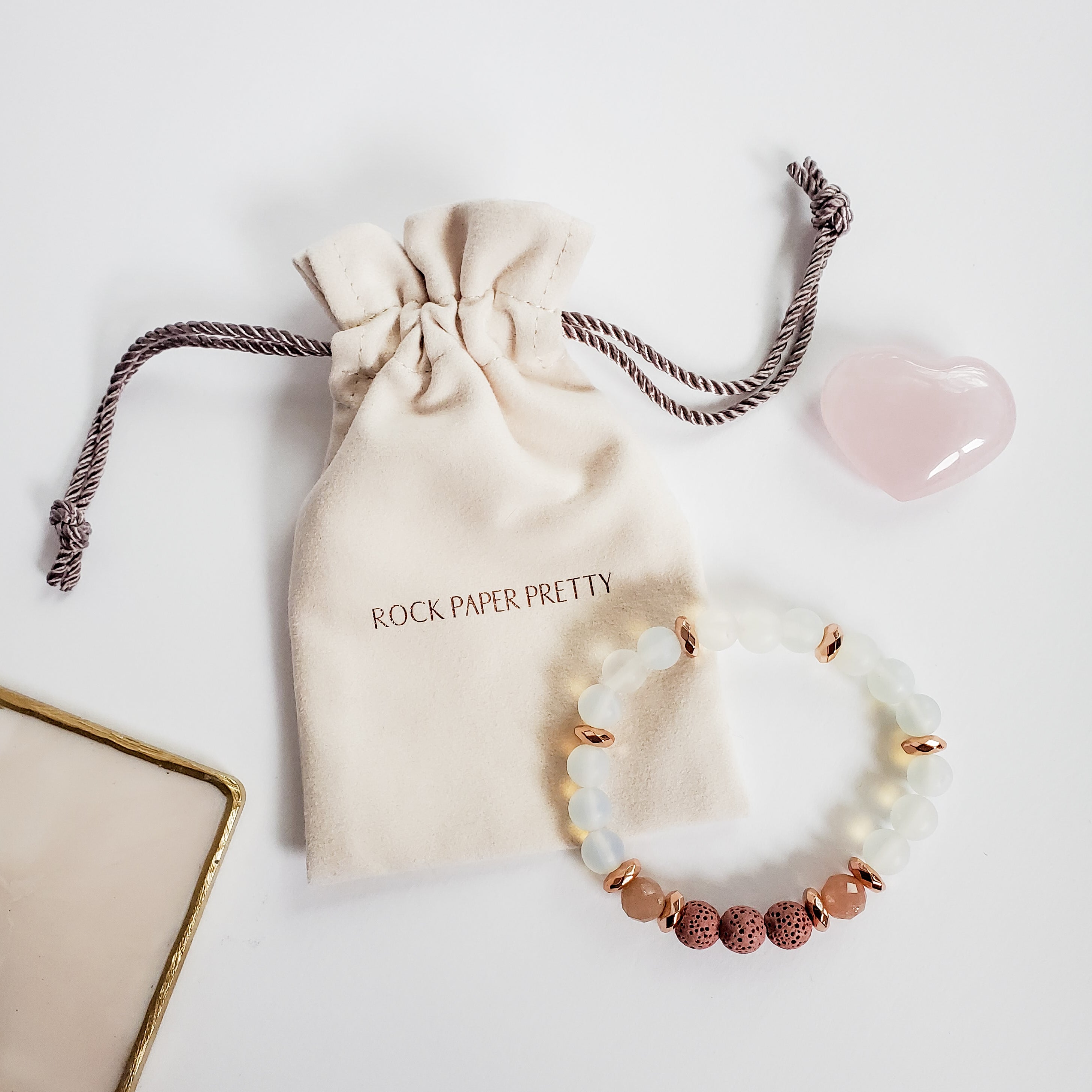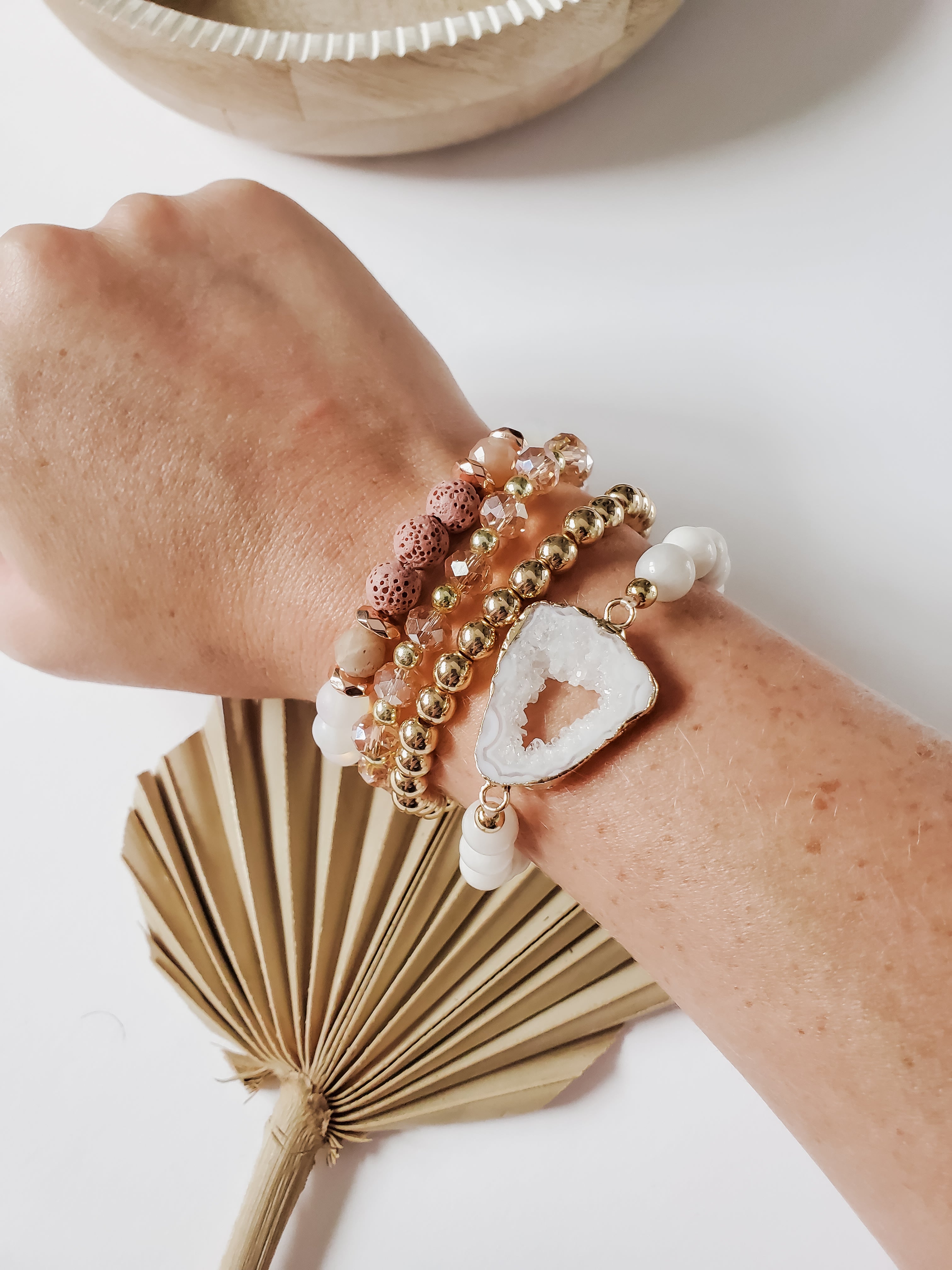 Just like a fine wine... smooth, full bodied and aromatic! This diffuser bracelet will be your go-to fall accessory. Use a few drops of your favourite essential oil(s) on the lava beads and enjoy their scent all day long!
Matte white opalite, faceted Peach Moonstone, rose gold hematite, pink lava stone beads.
8mm gemstone beads.
Stretch bracelet. Made to order.