FREE Express shipping in Canada on orders over $150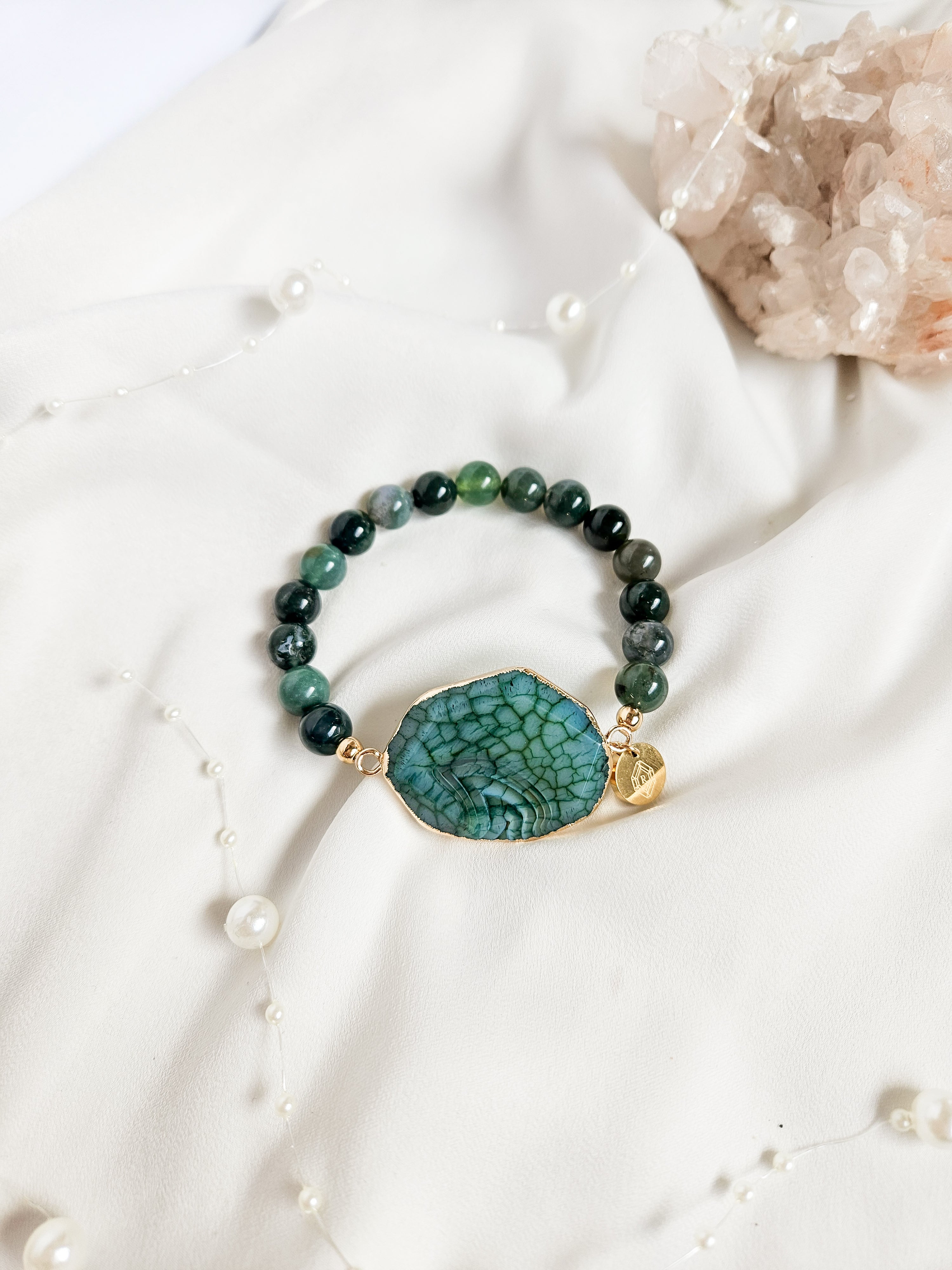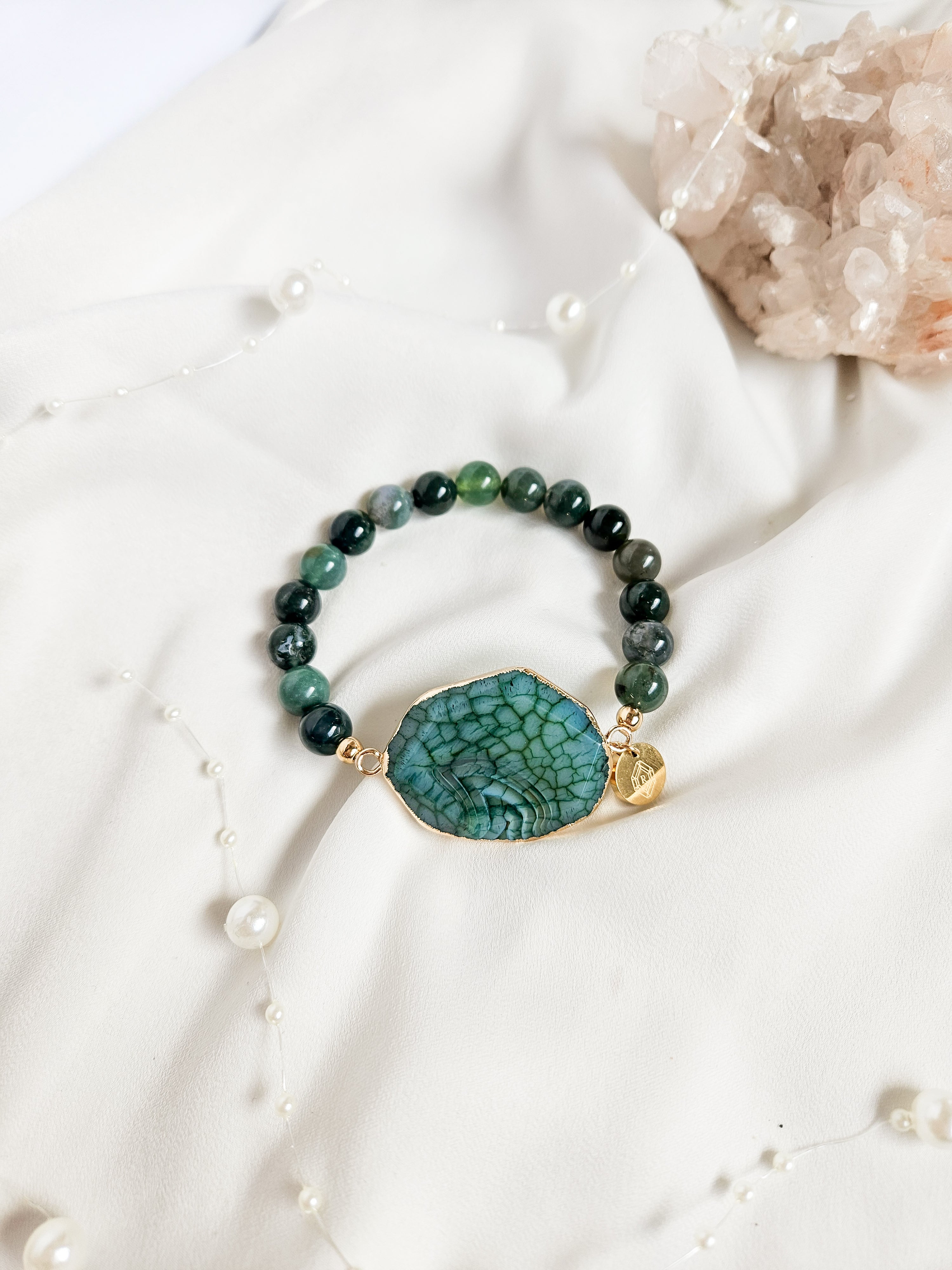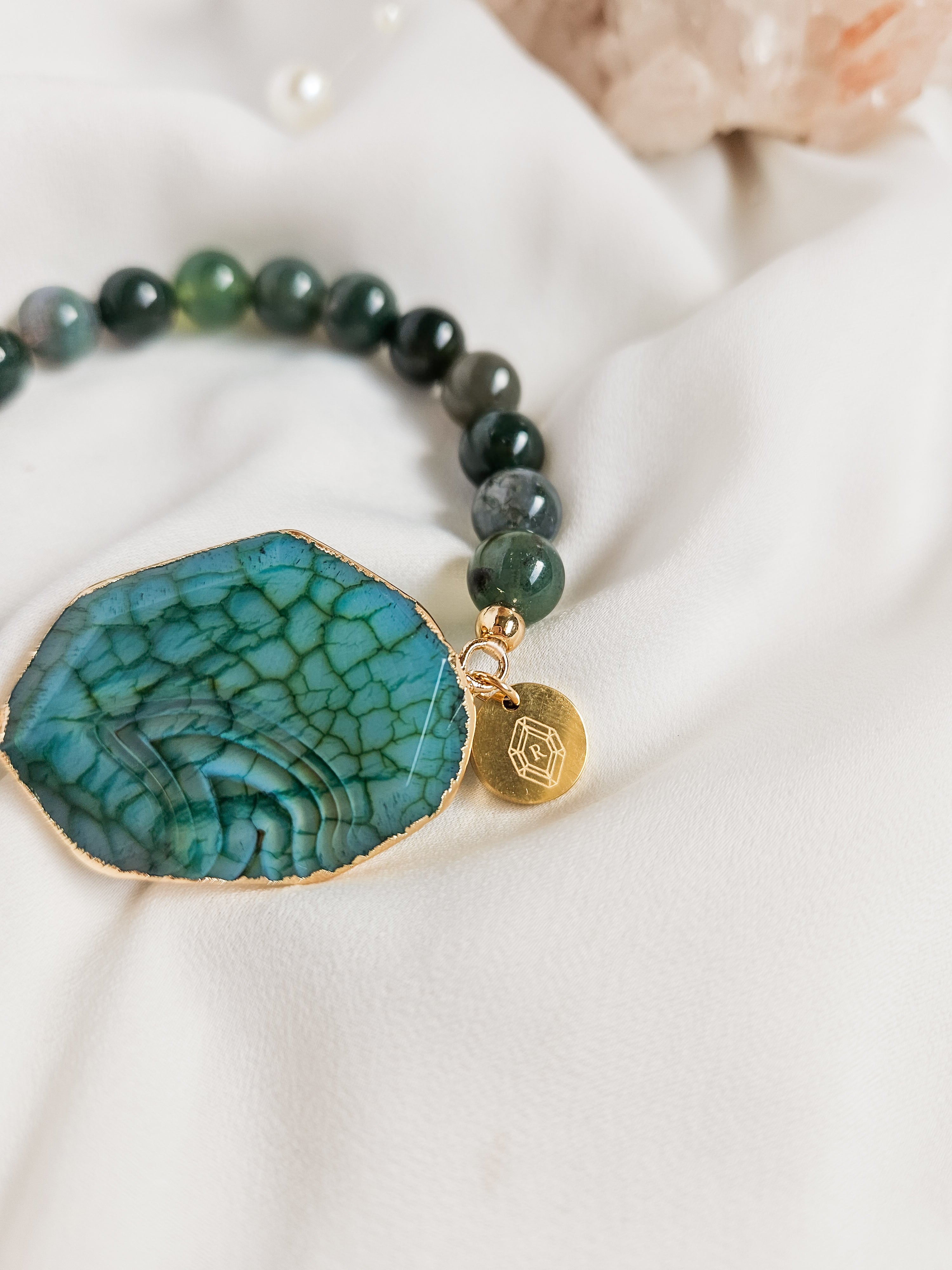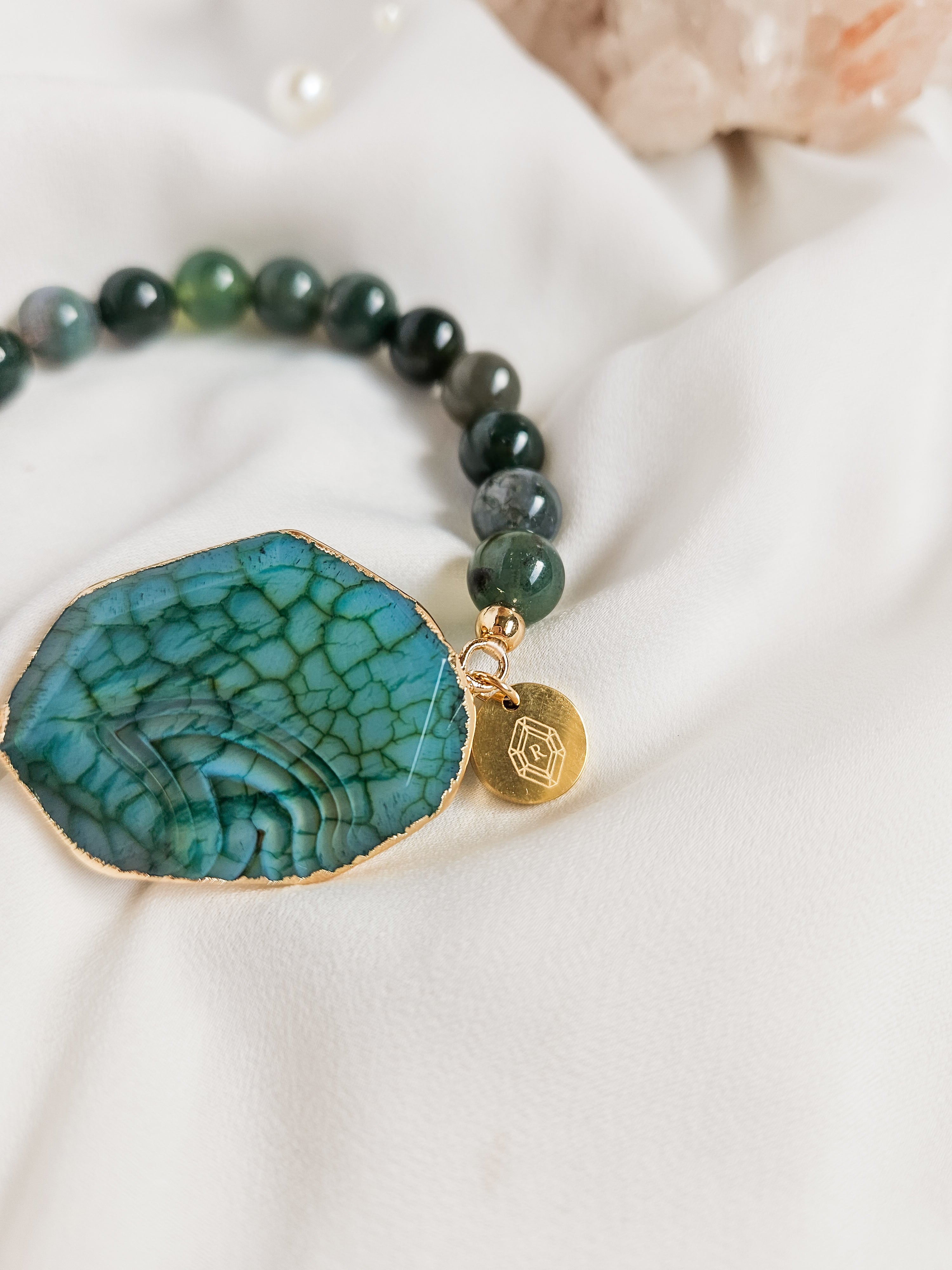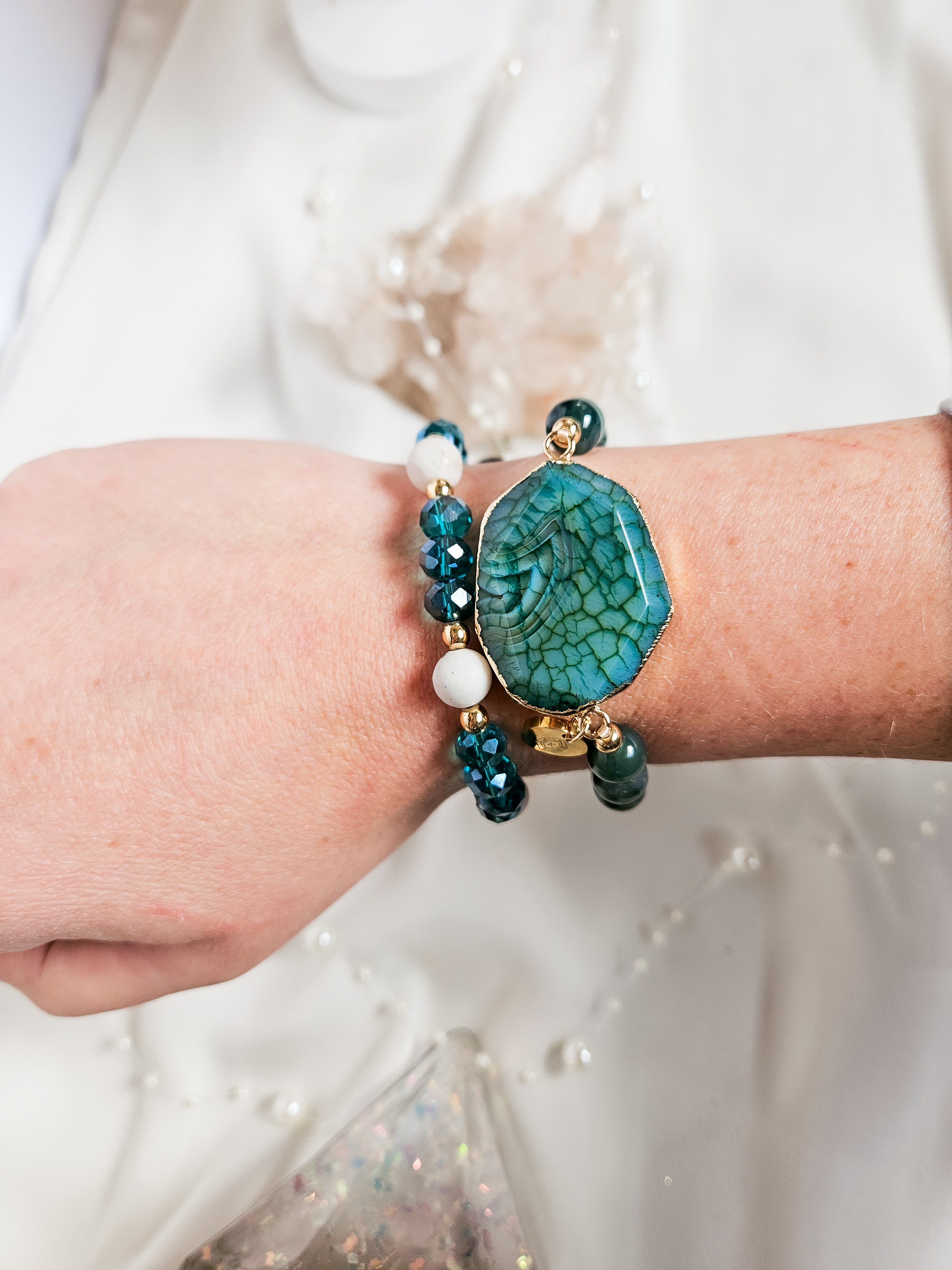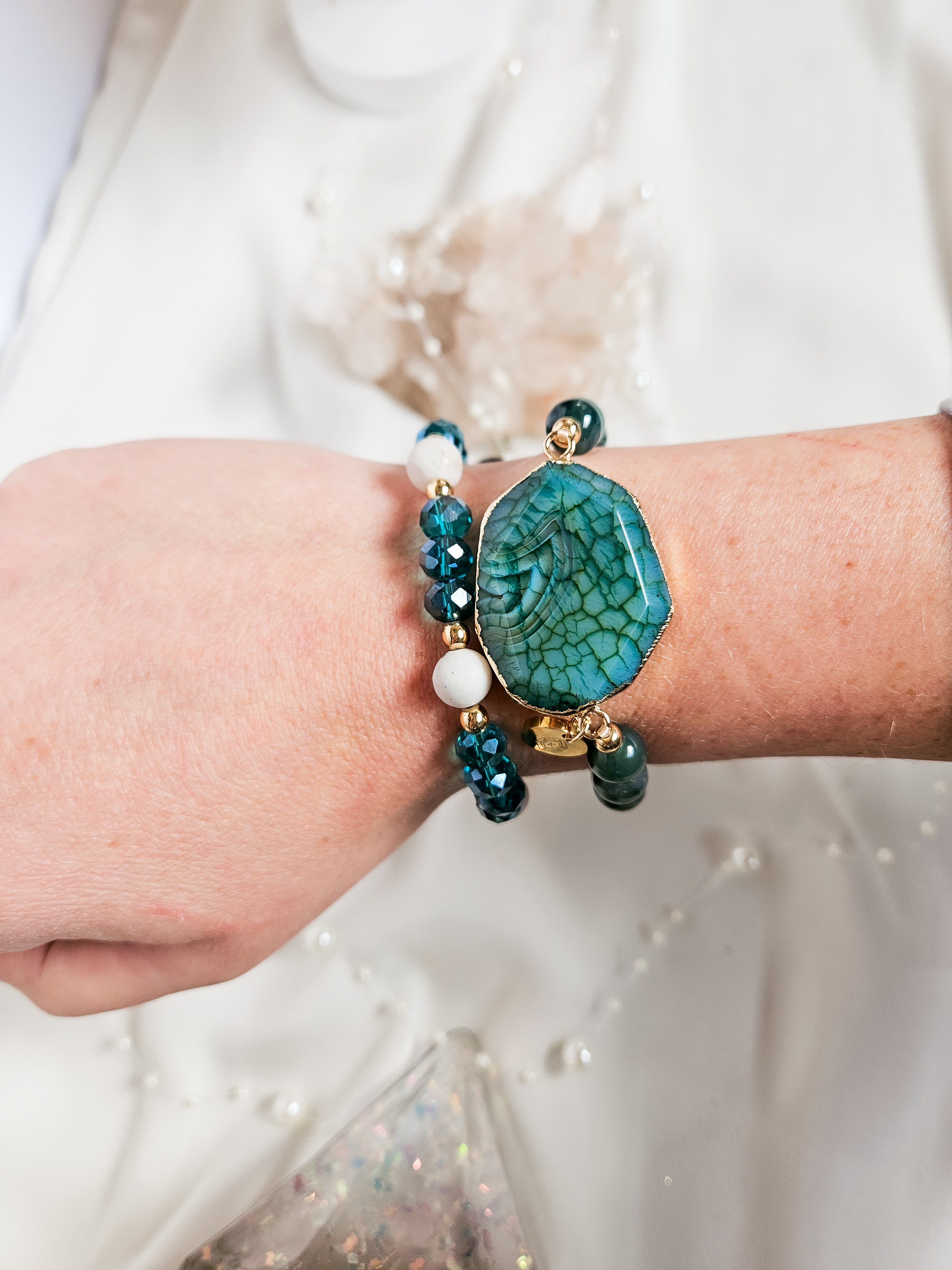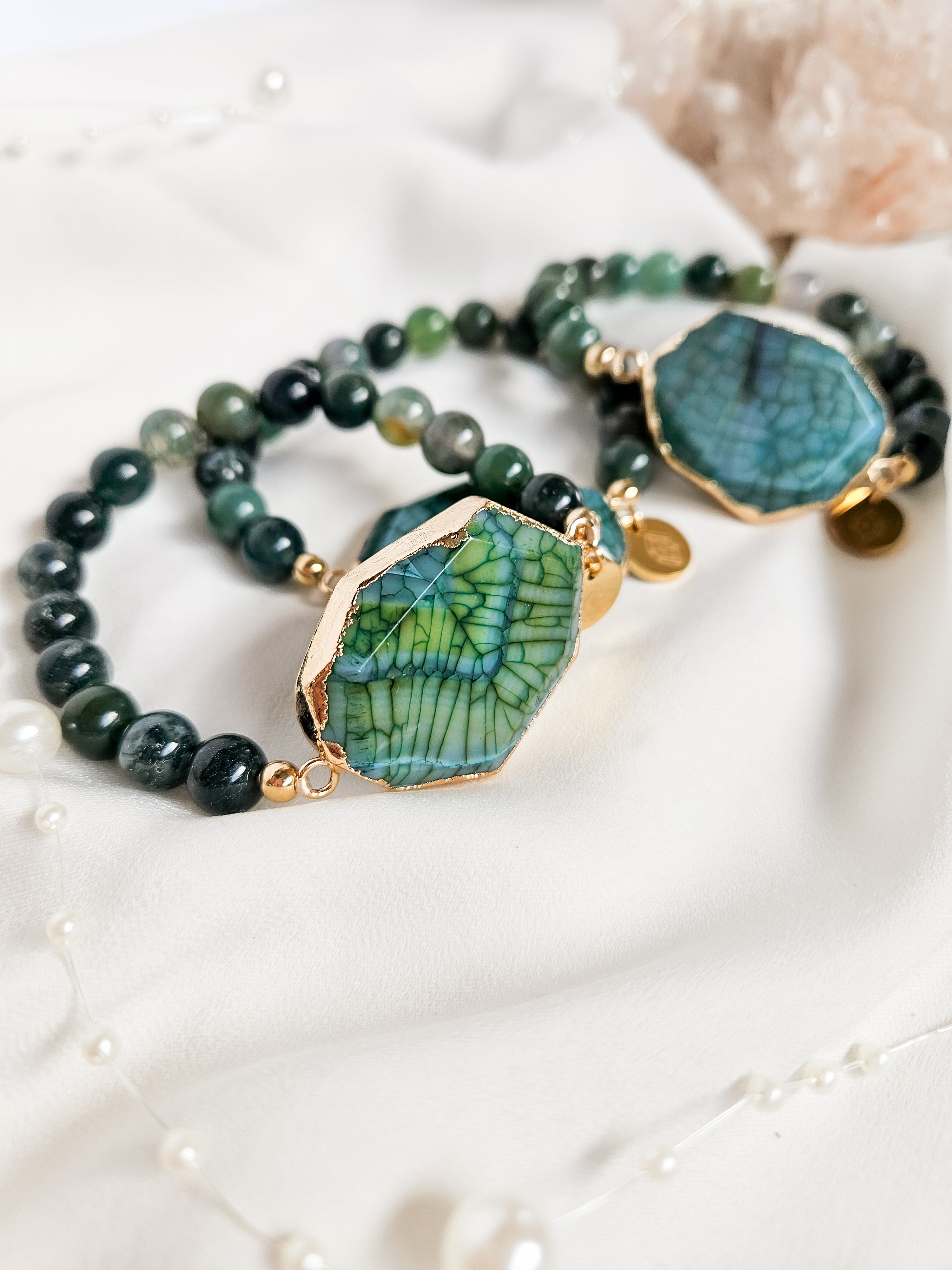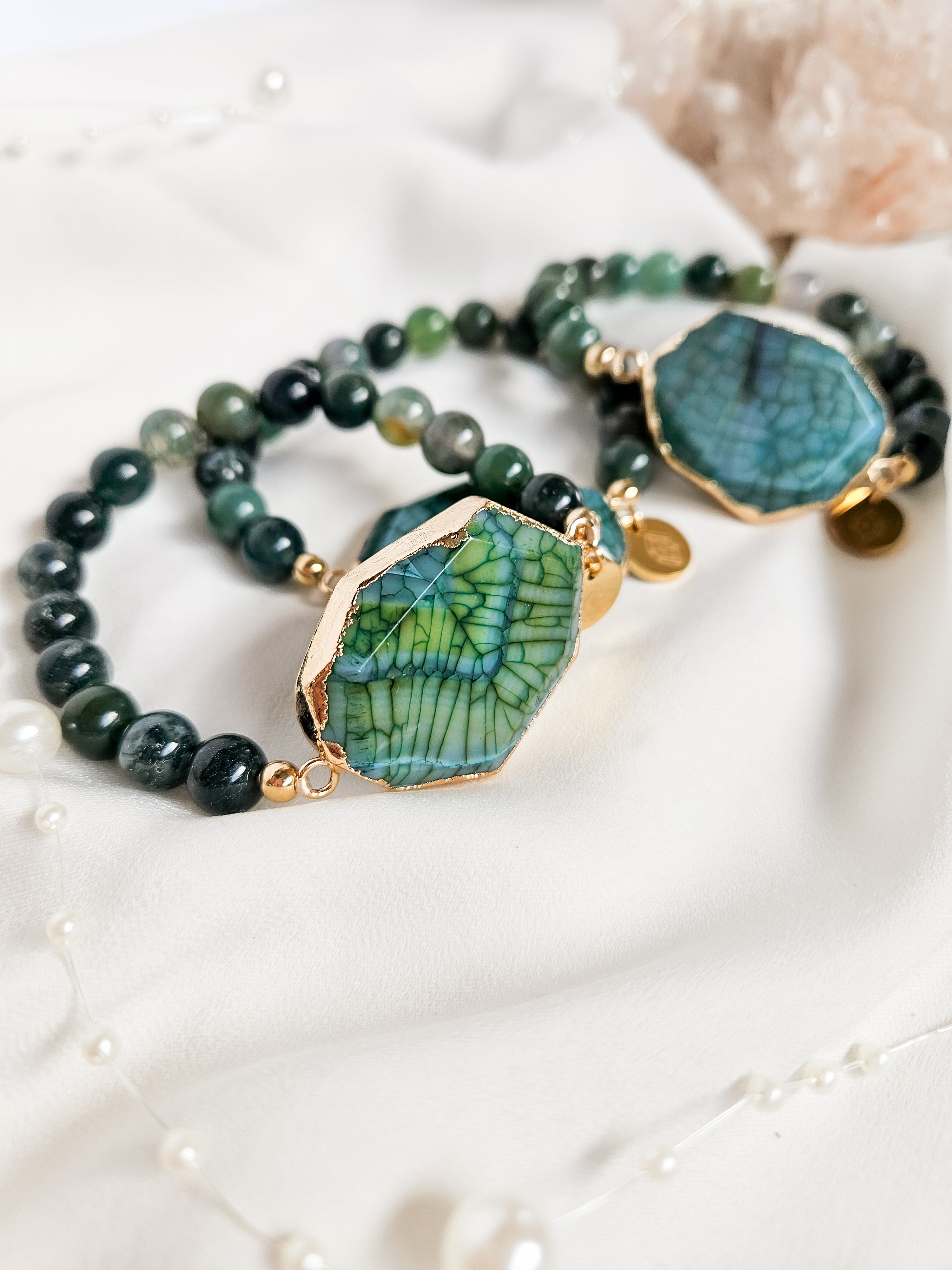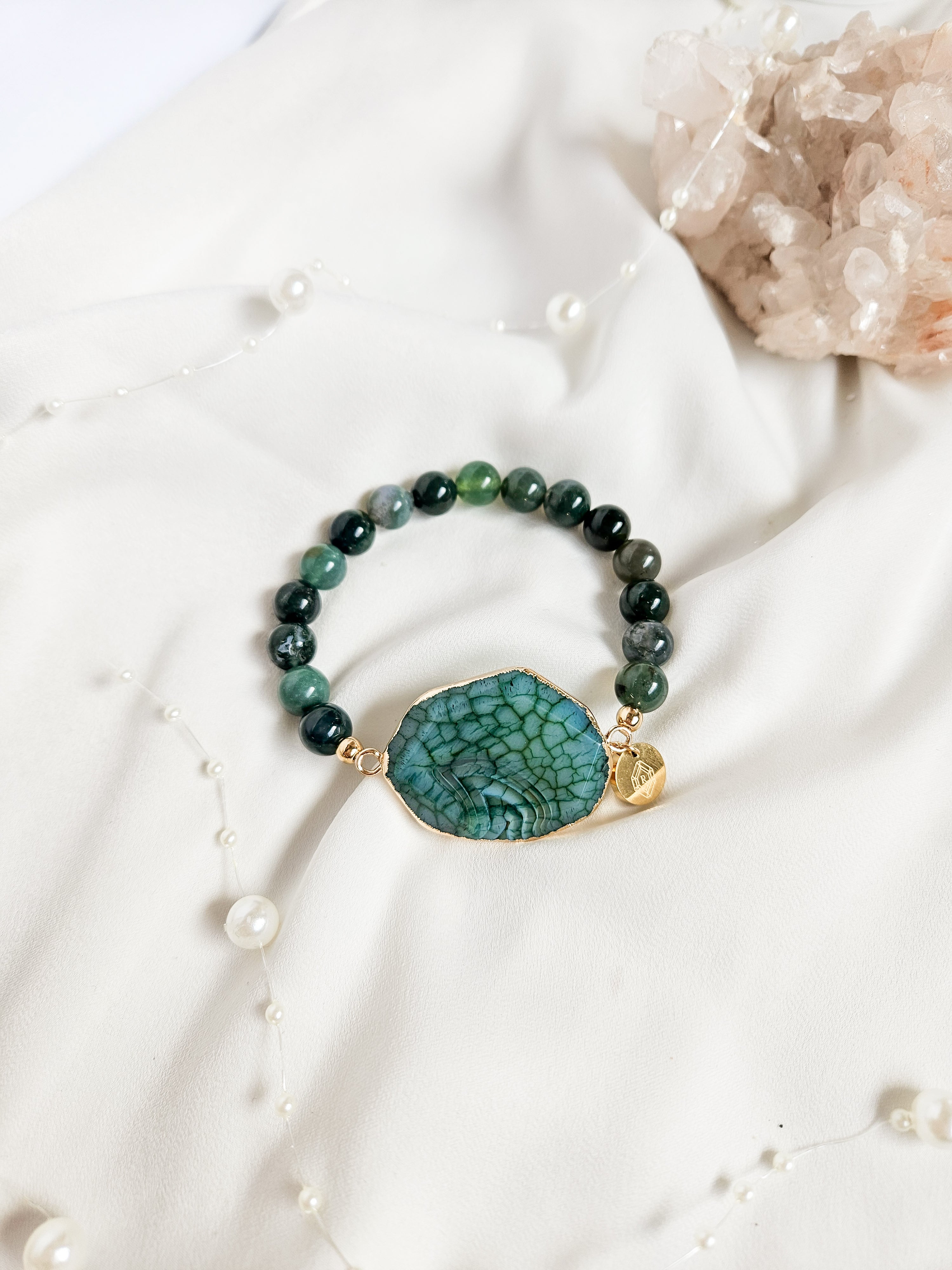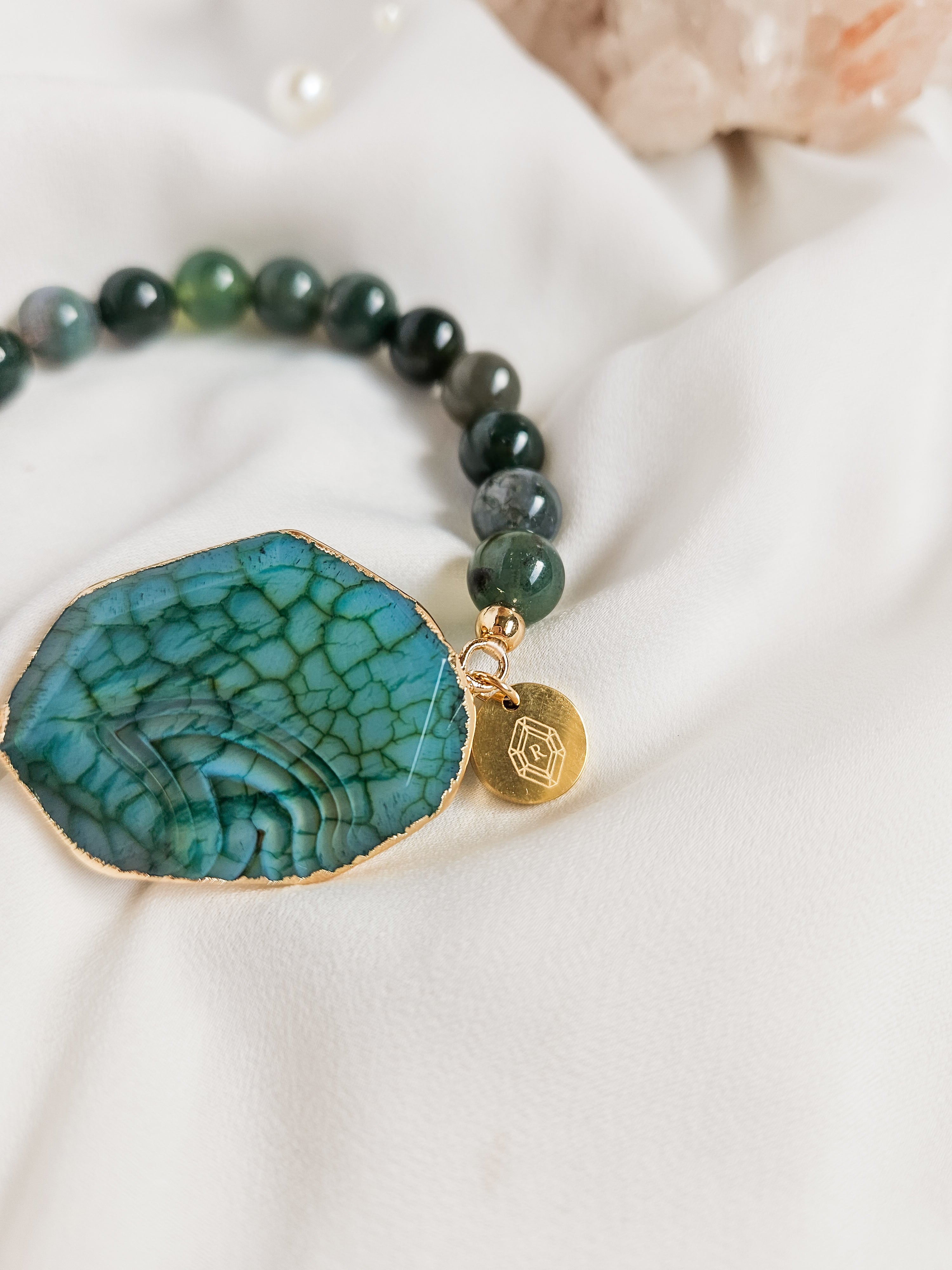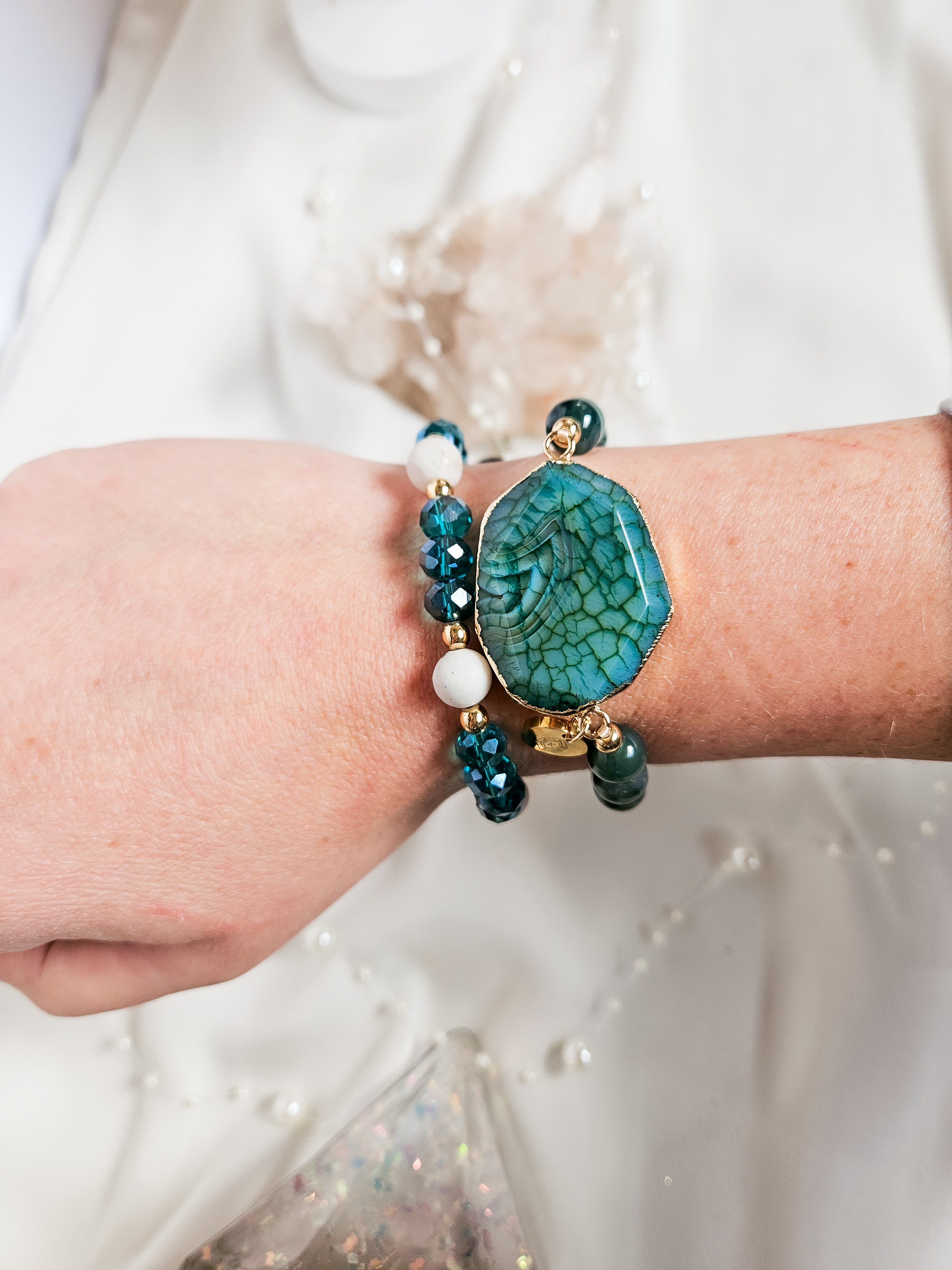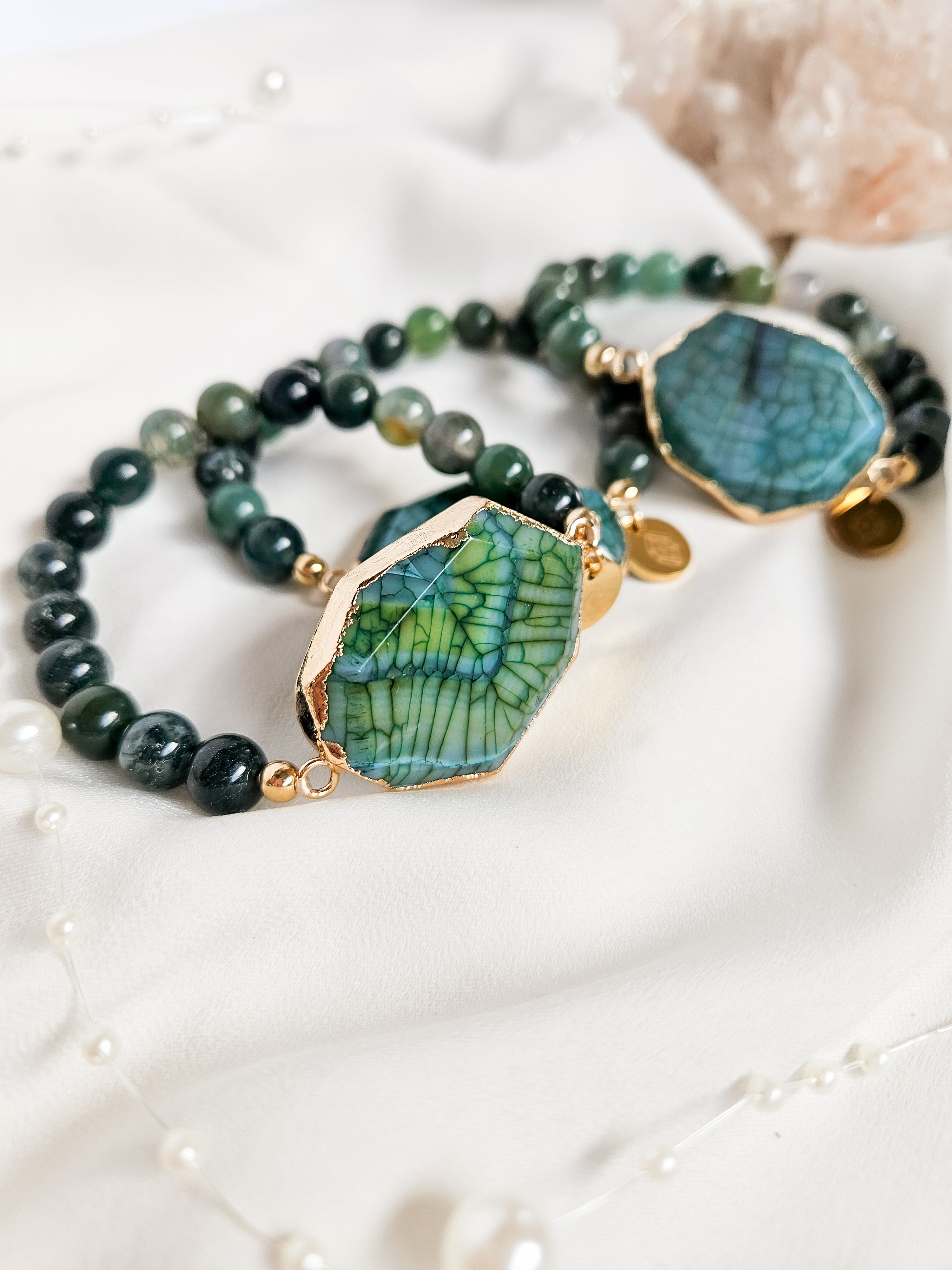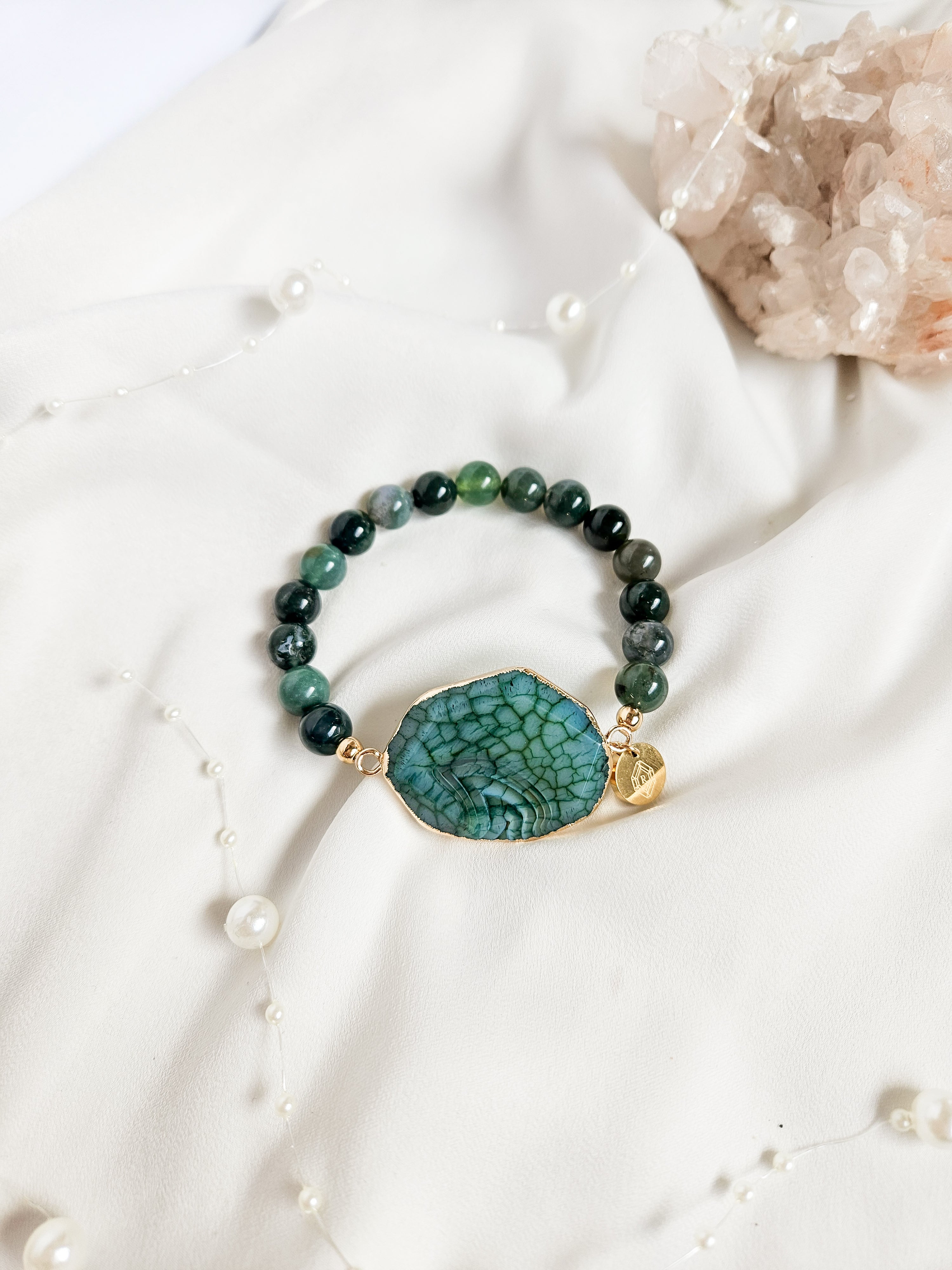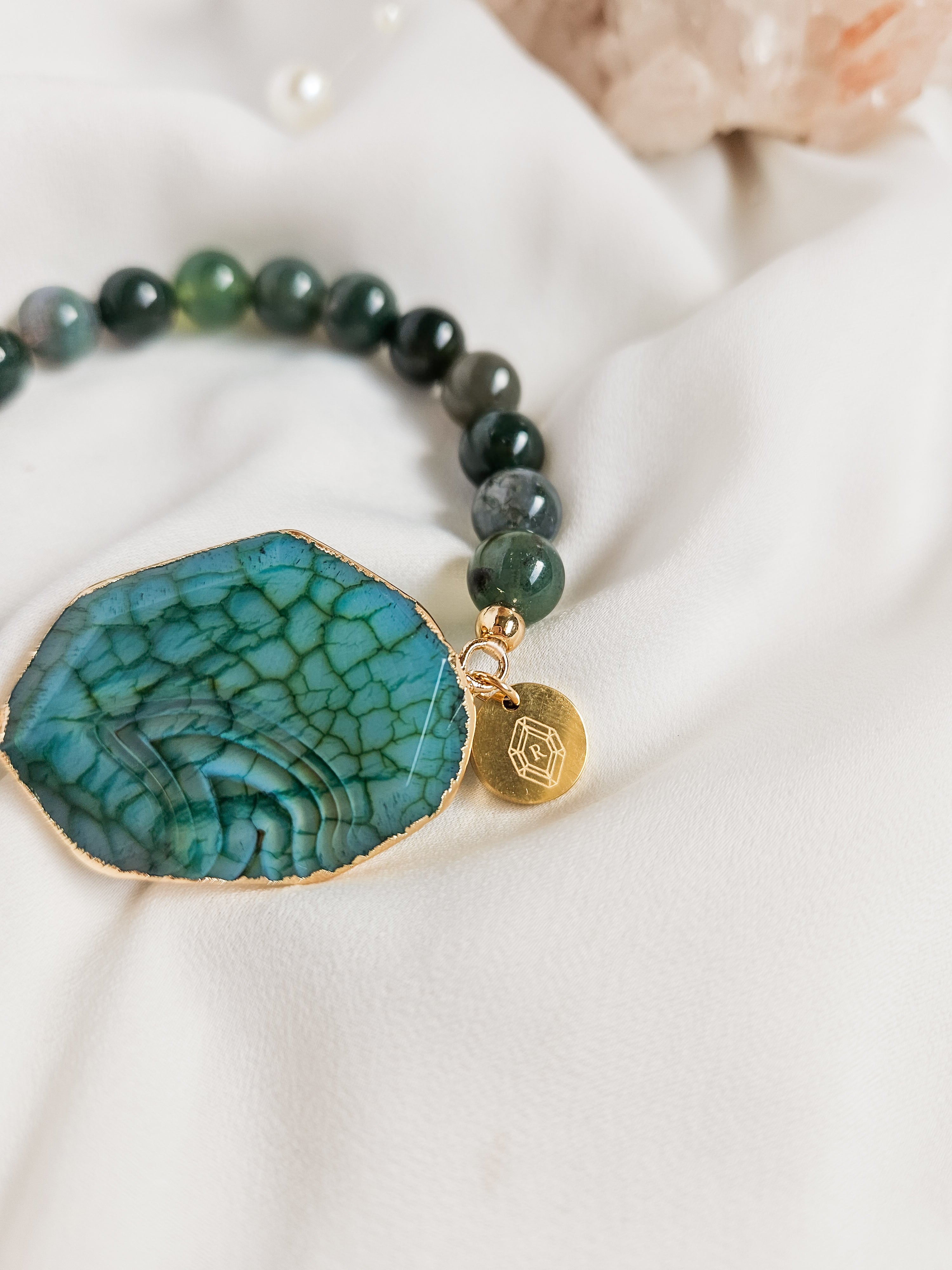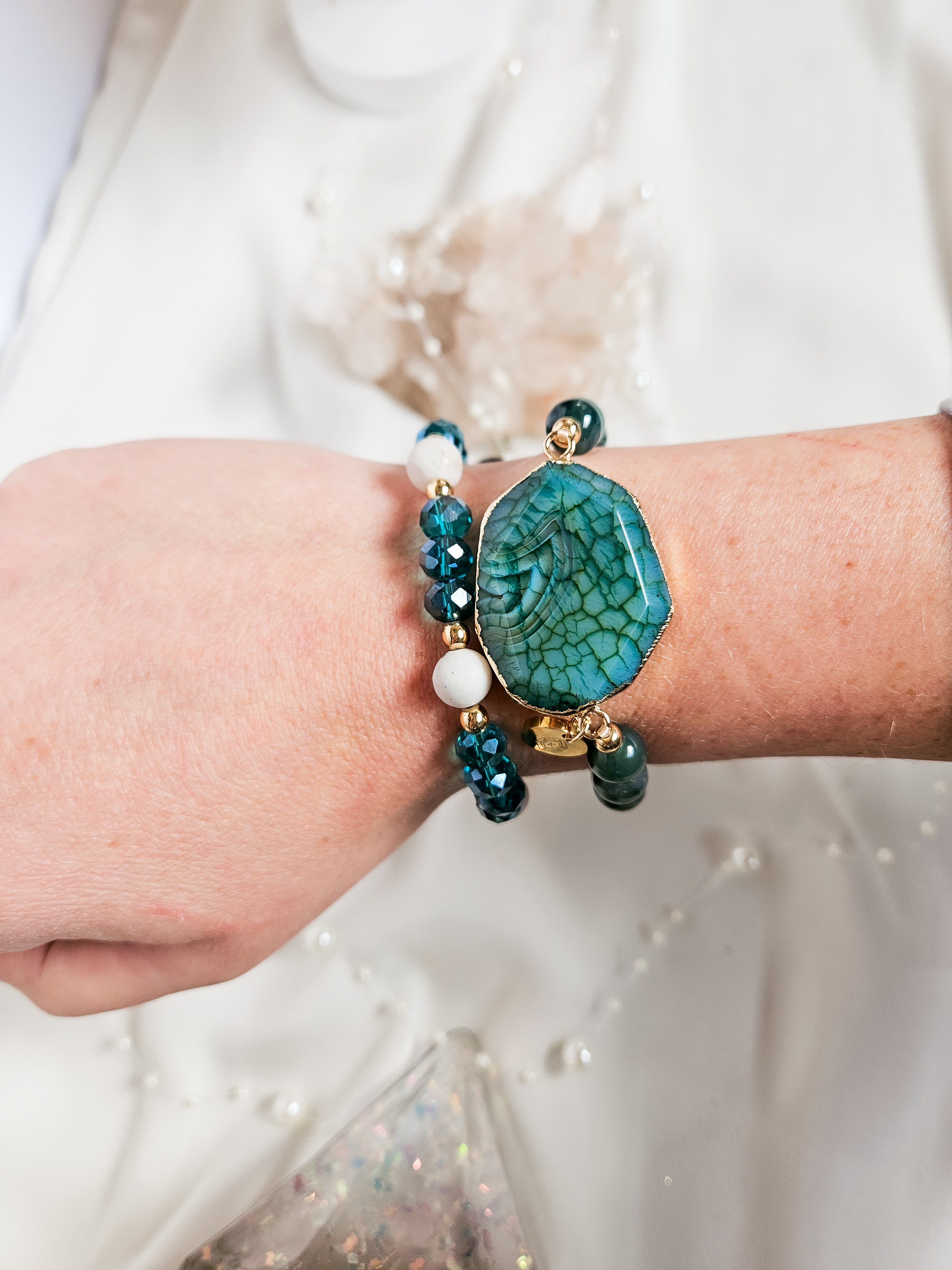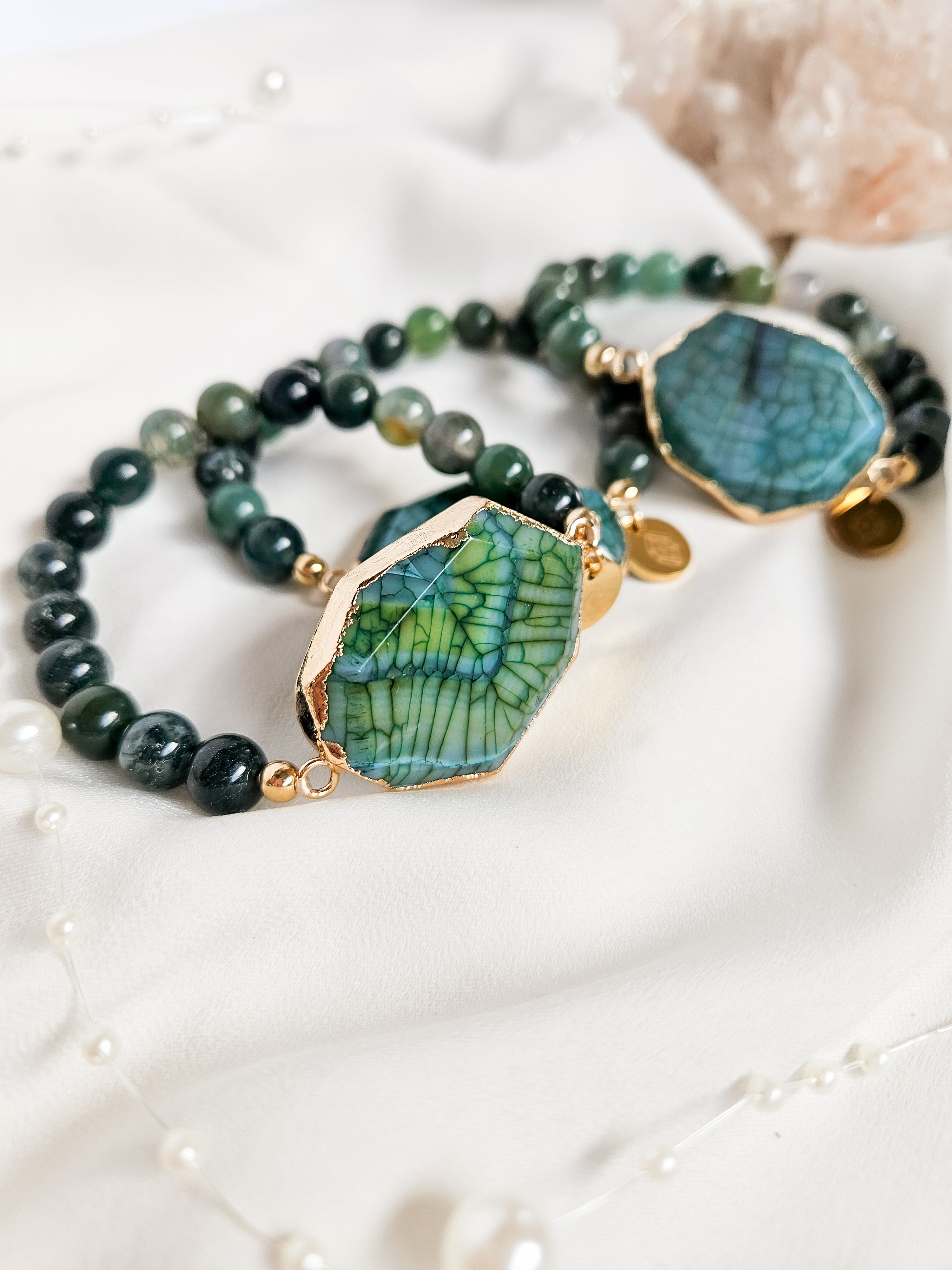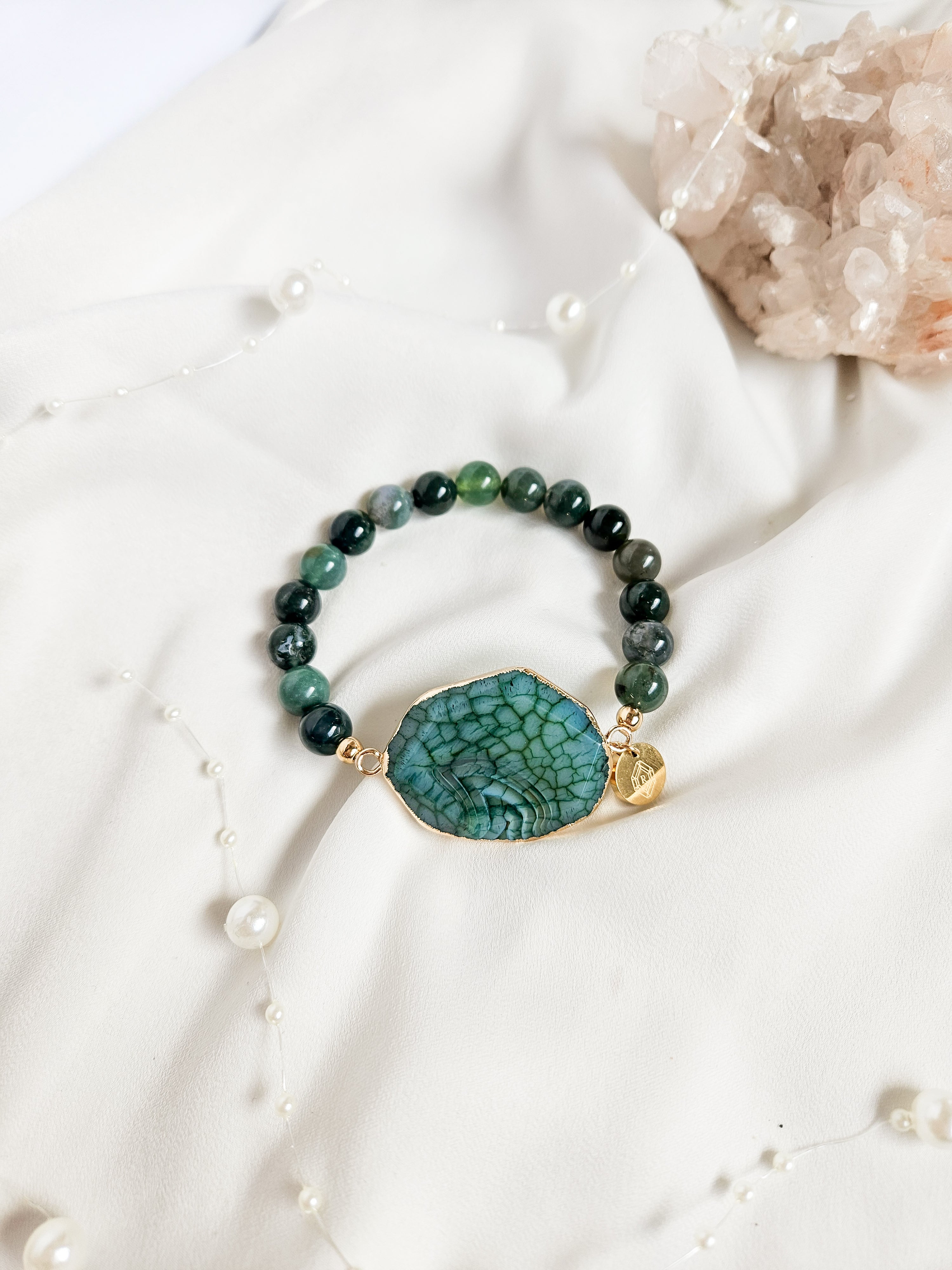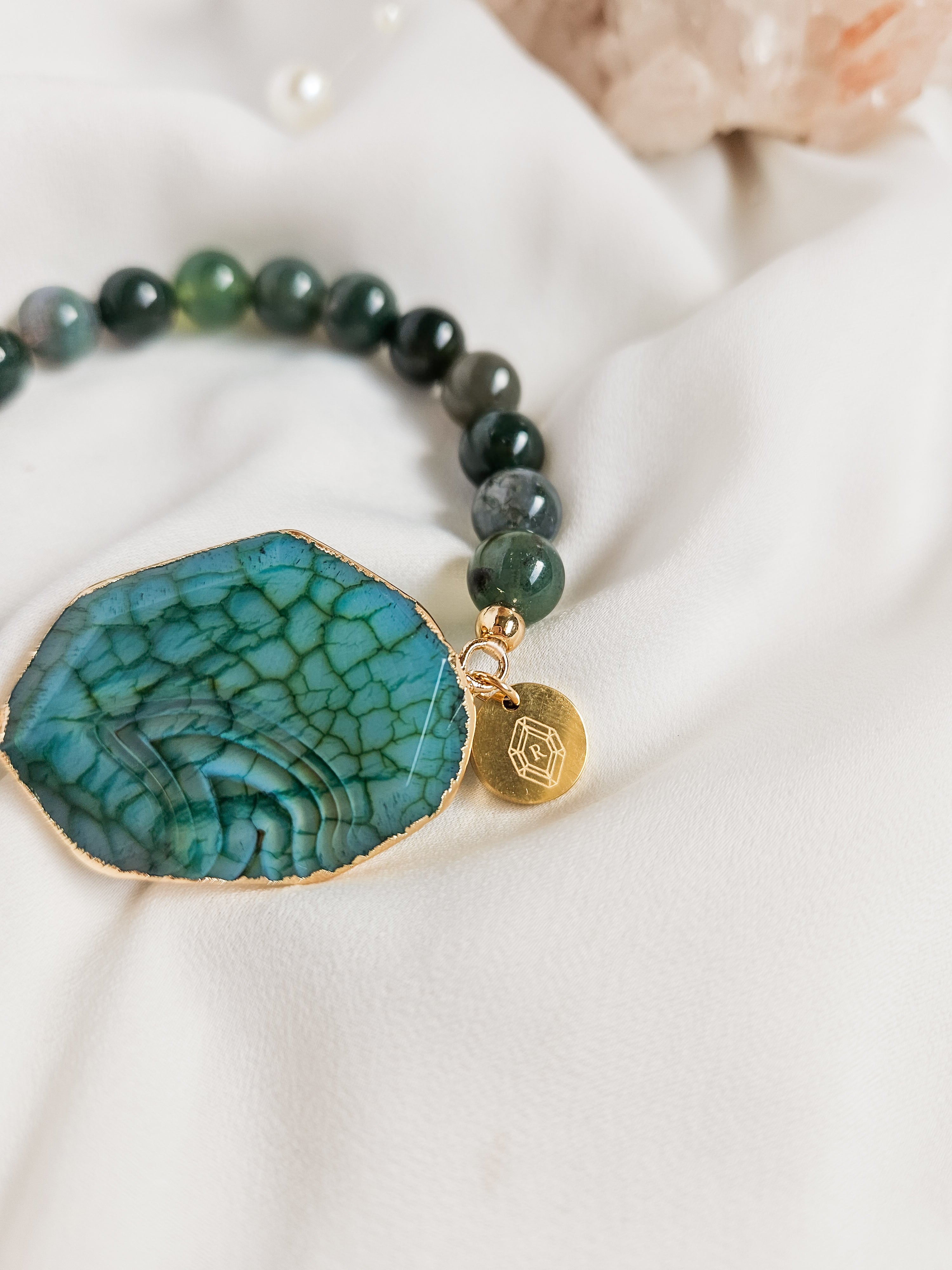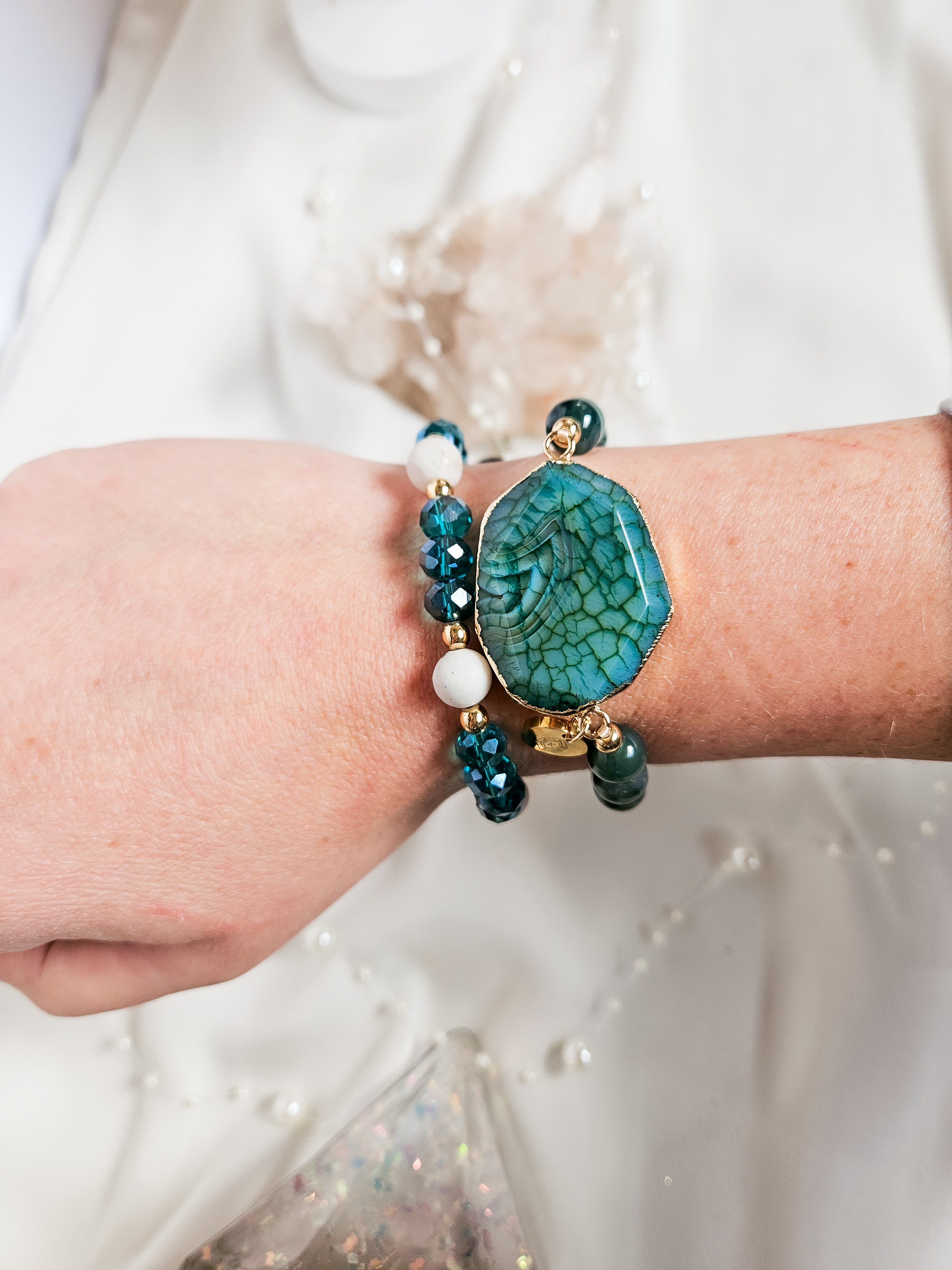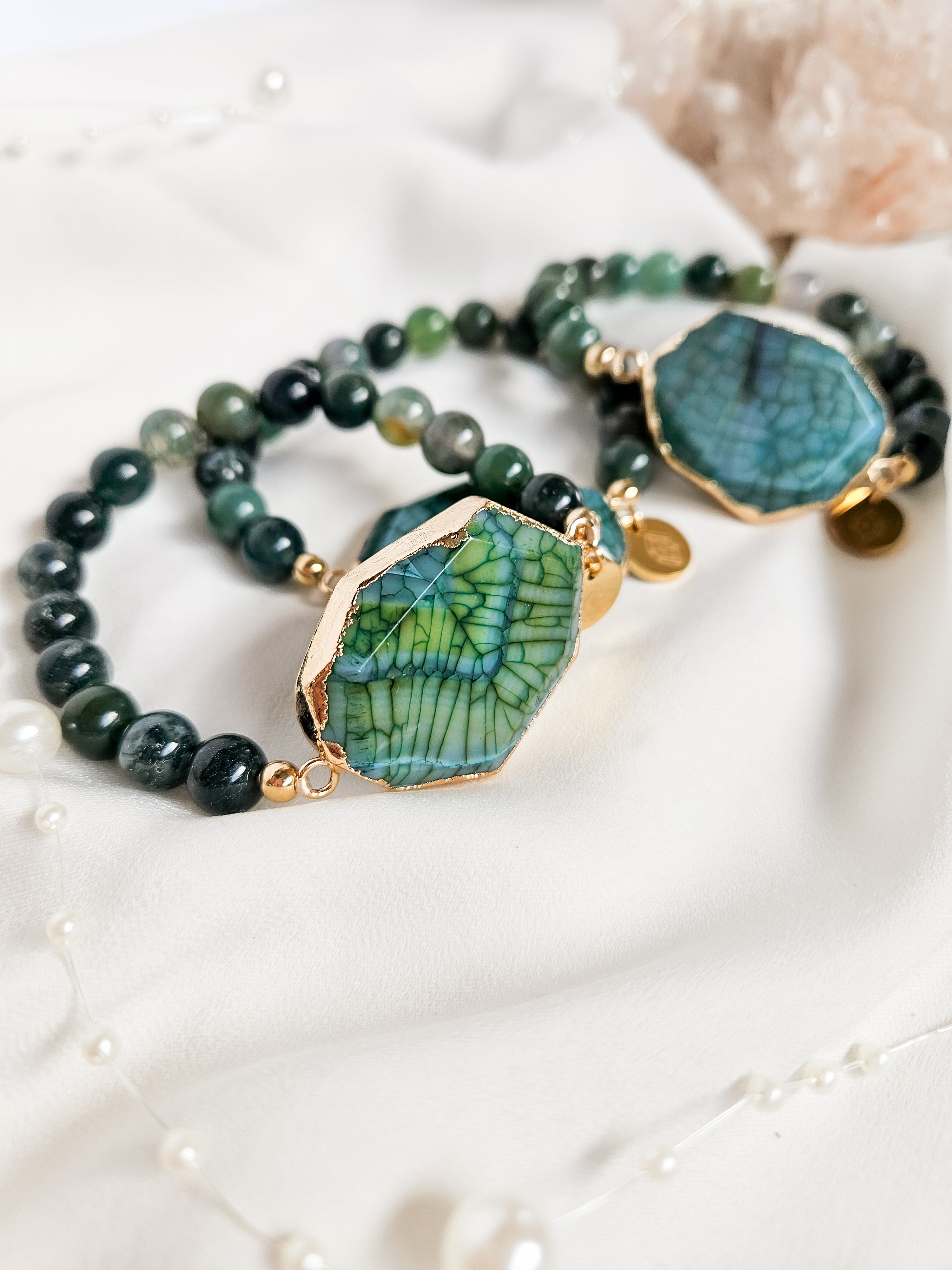 Make a style statement with the Caterina Bracelet! Featuring a luxe agate connector and delicate moss agate beads, this stylish bracelet adds a touch of sophistication to any look. Slip it on and turn heads with its timeless elegance.
Features:
8mm gemstone beads
Moss agate, gold hematite
Green/blue dyed agate connector stone
Stretch bracelet
Made to order
*** SIZING ***
Measure your wrist with a tape measure at the narrowest part of your wrist. Add 0.5 inches for a snug fit. Add 1 inch for a looser fit.