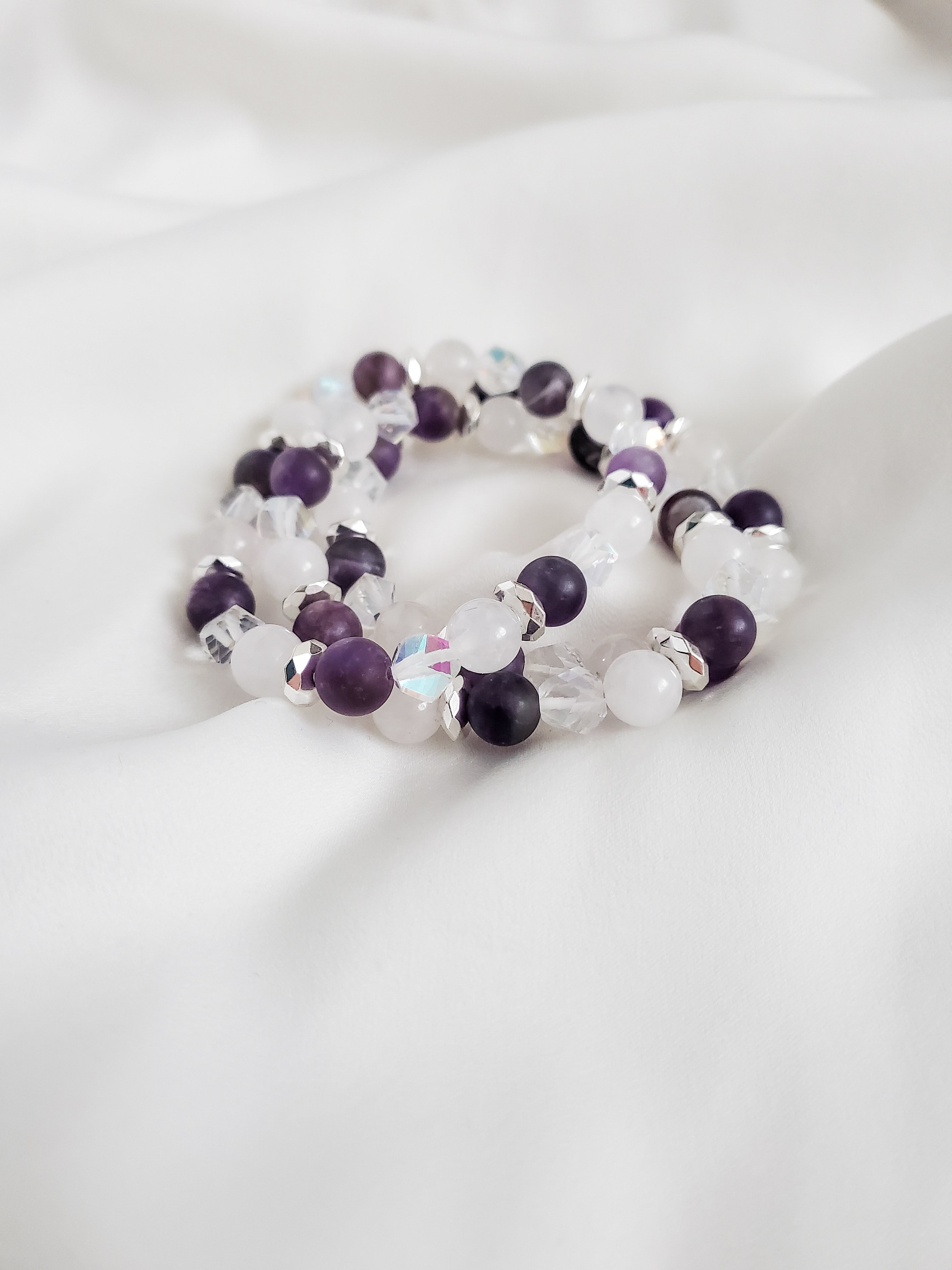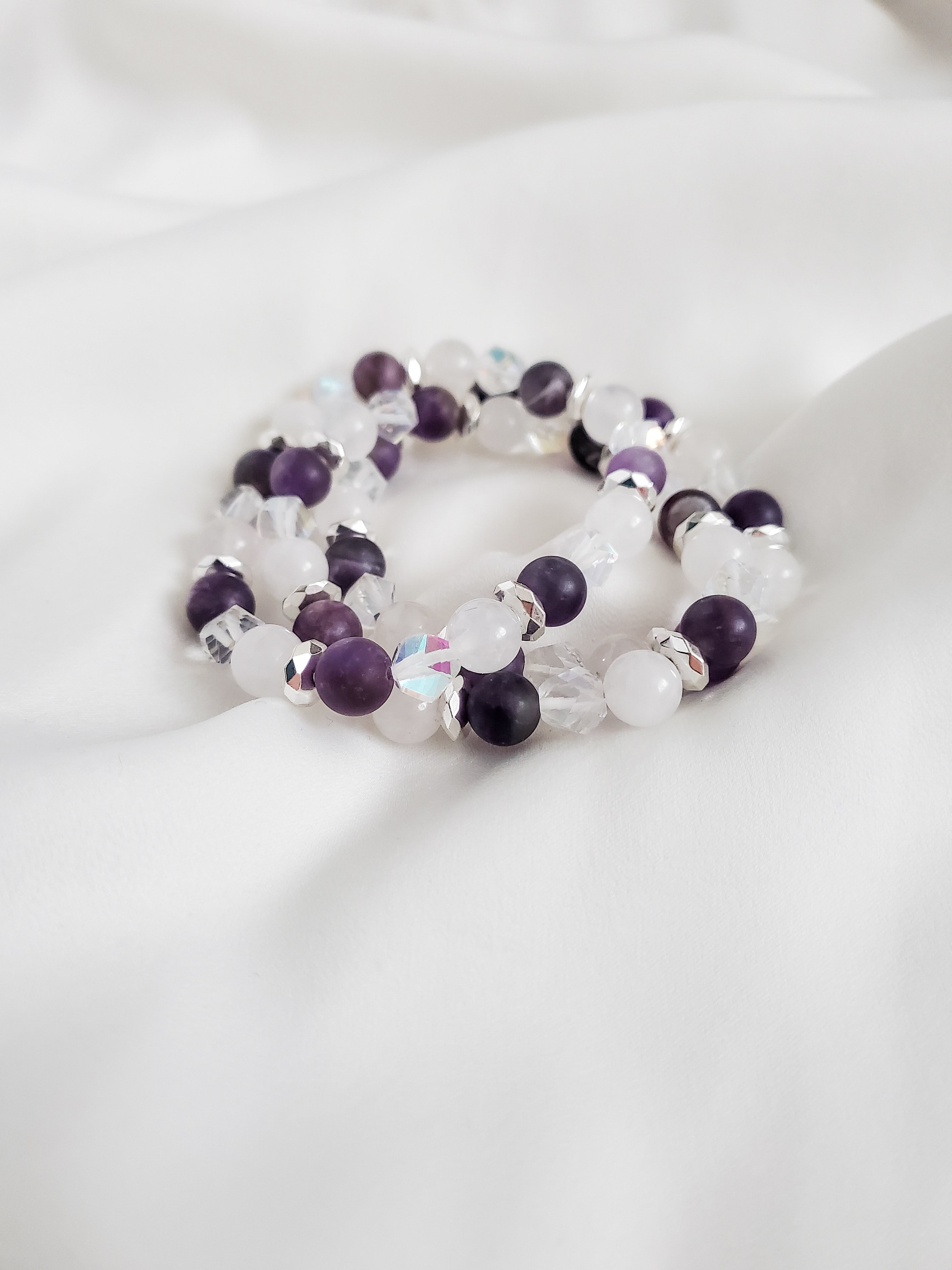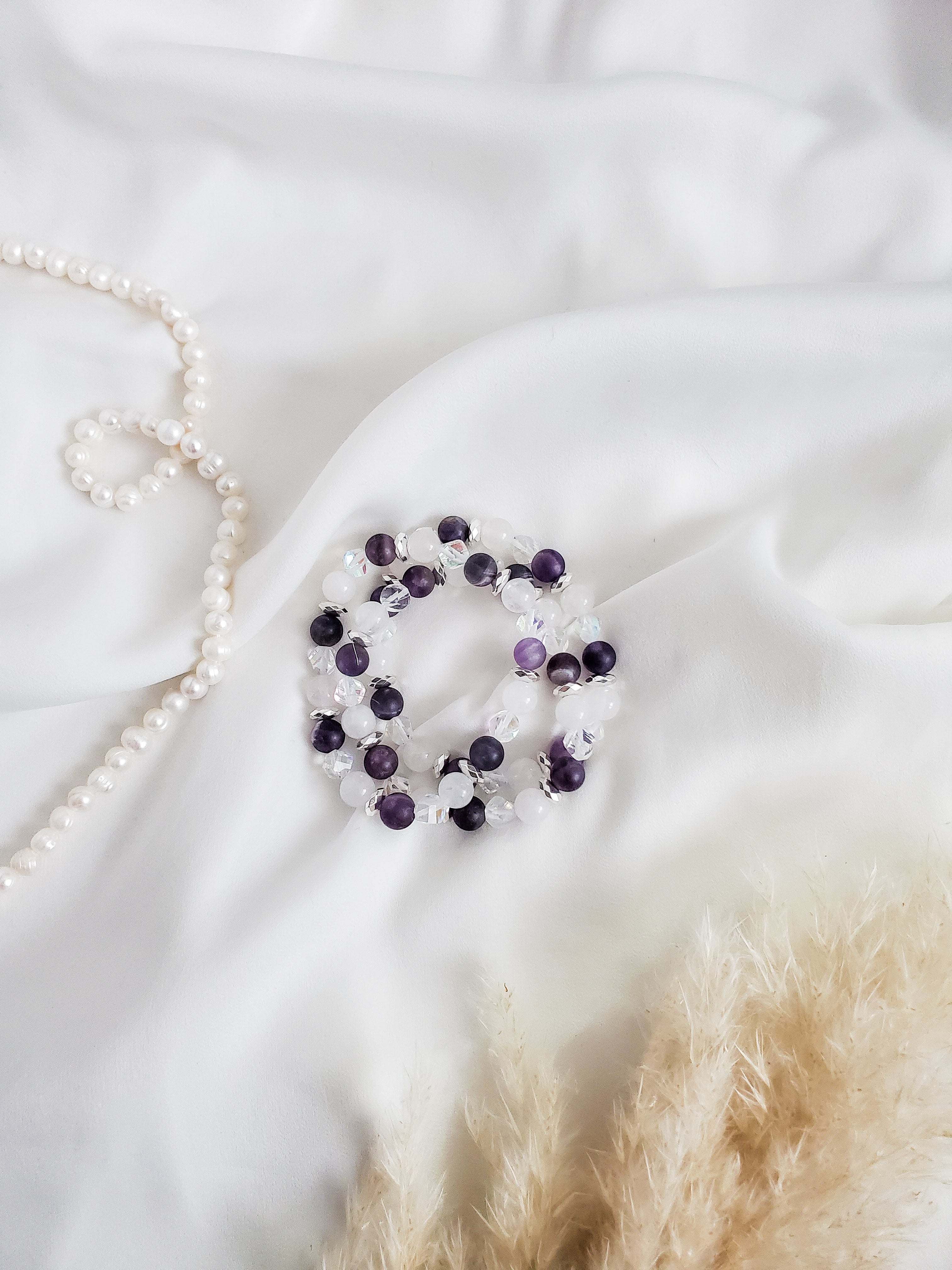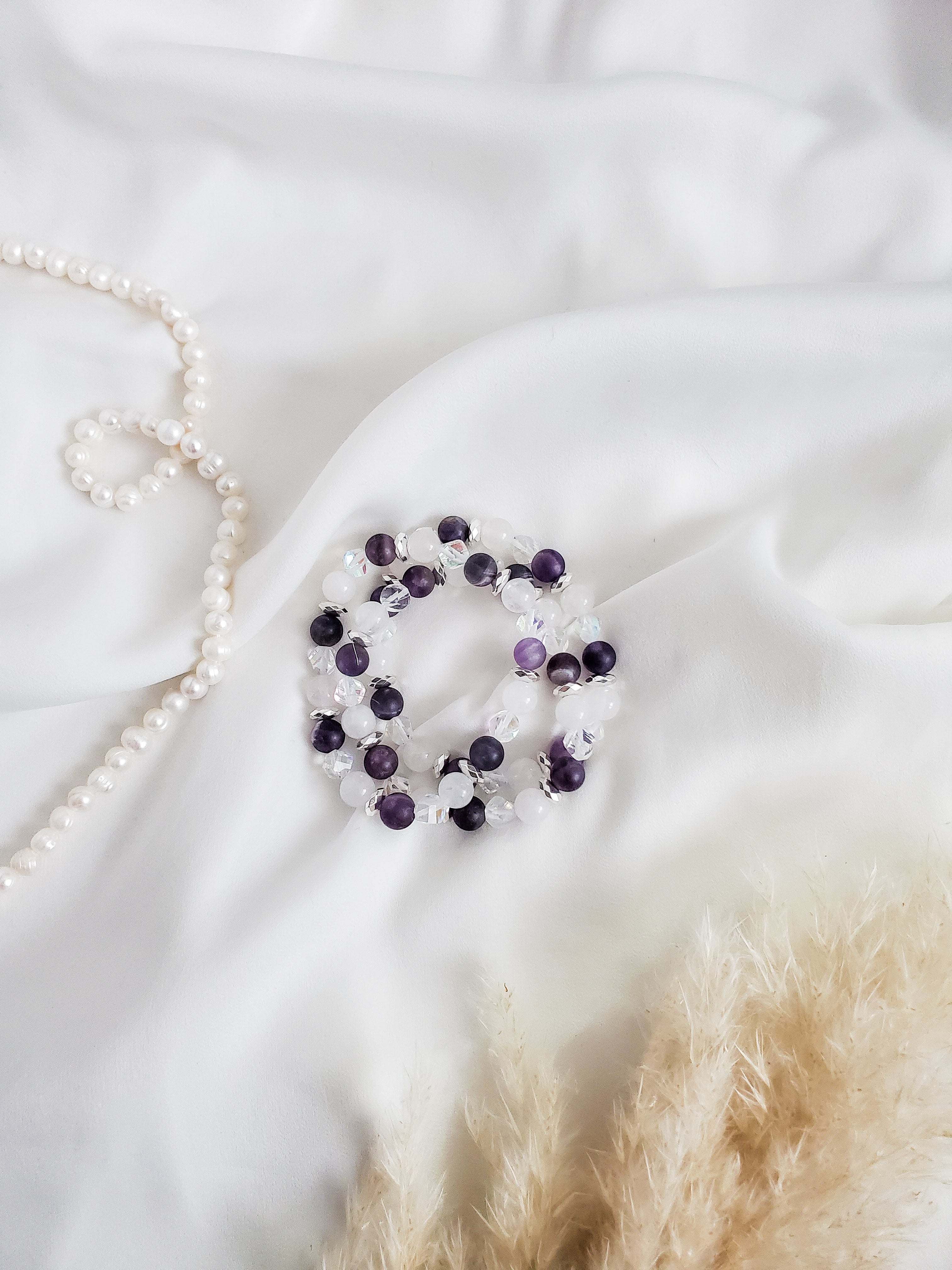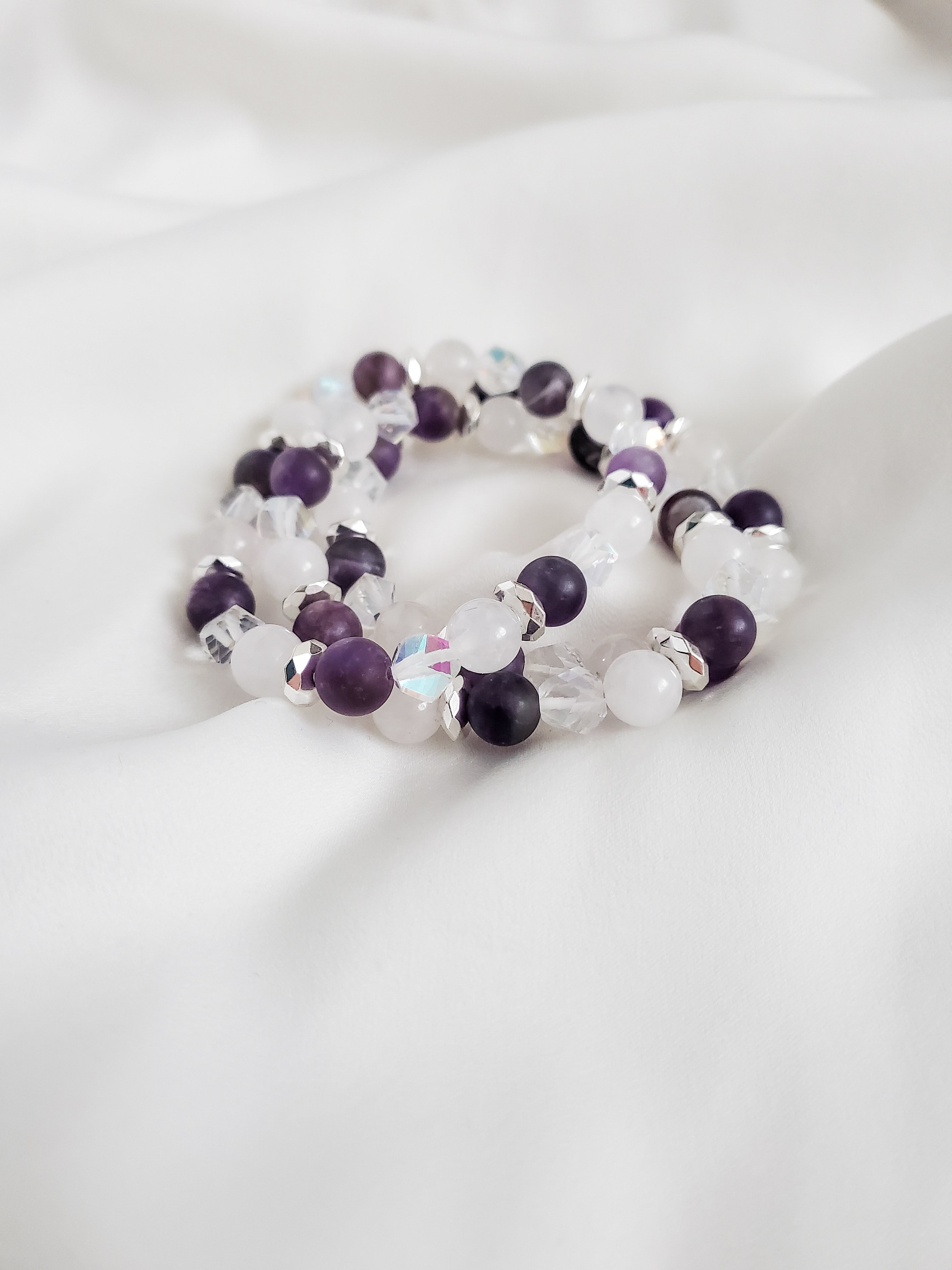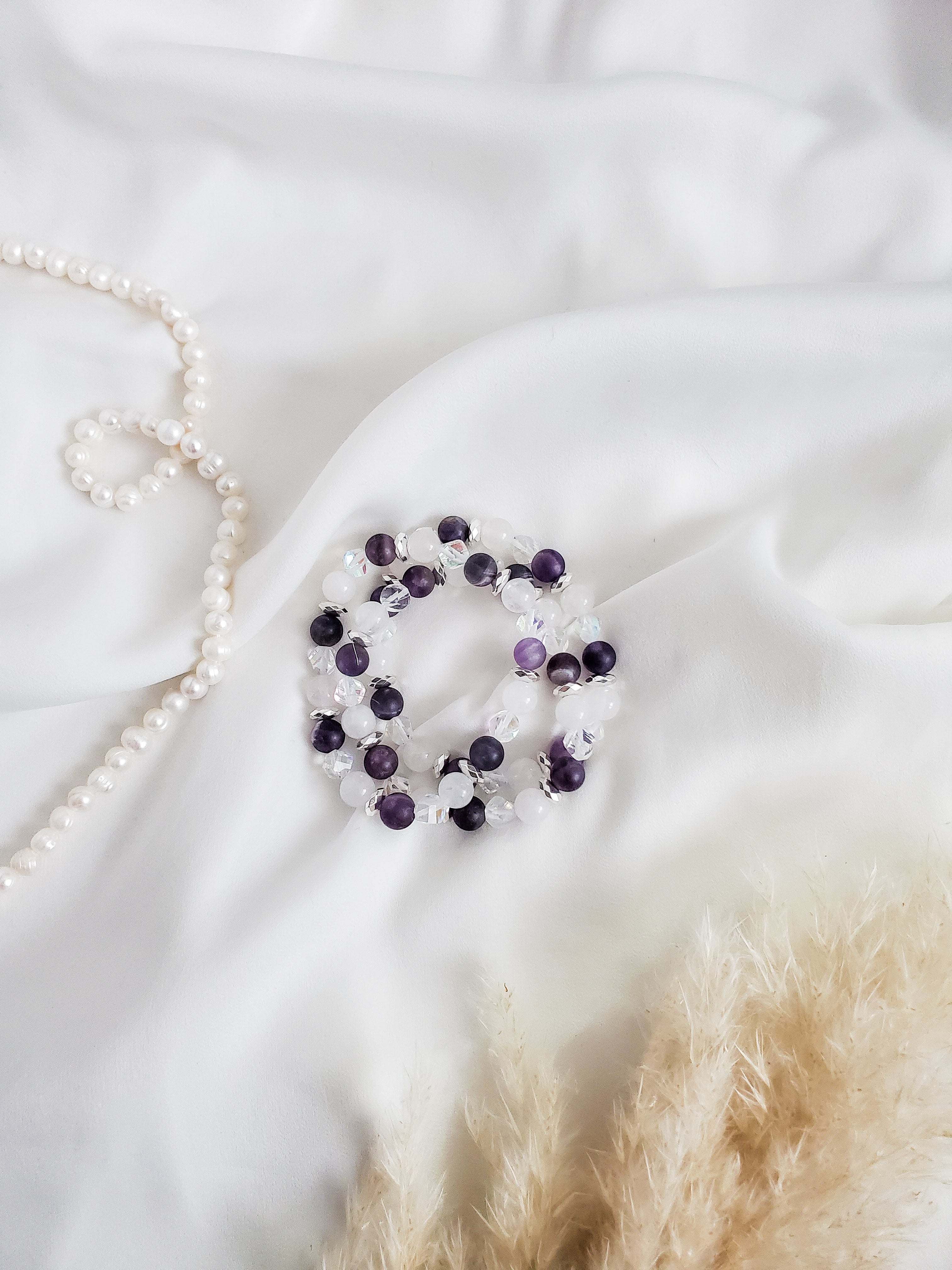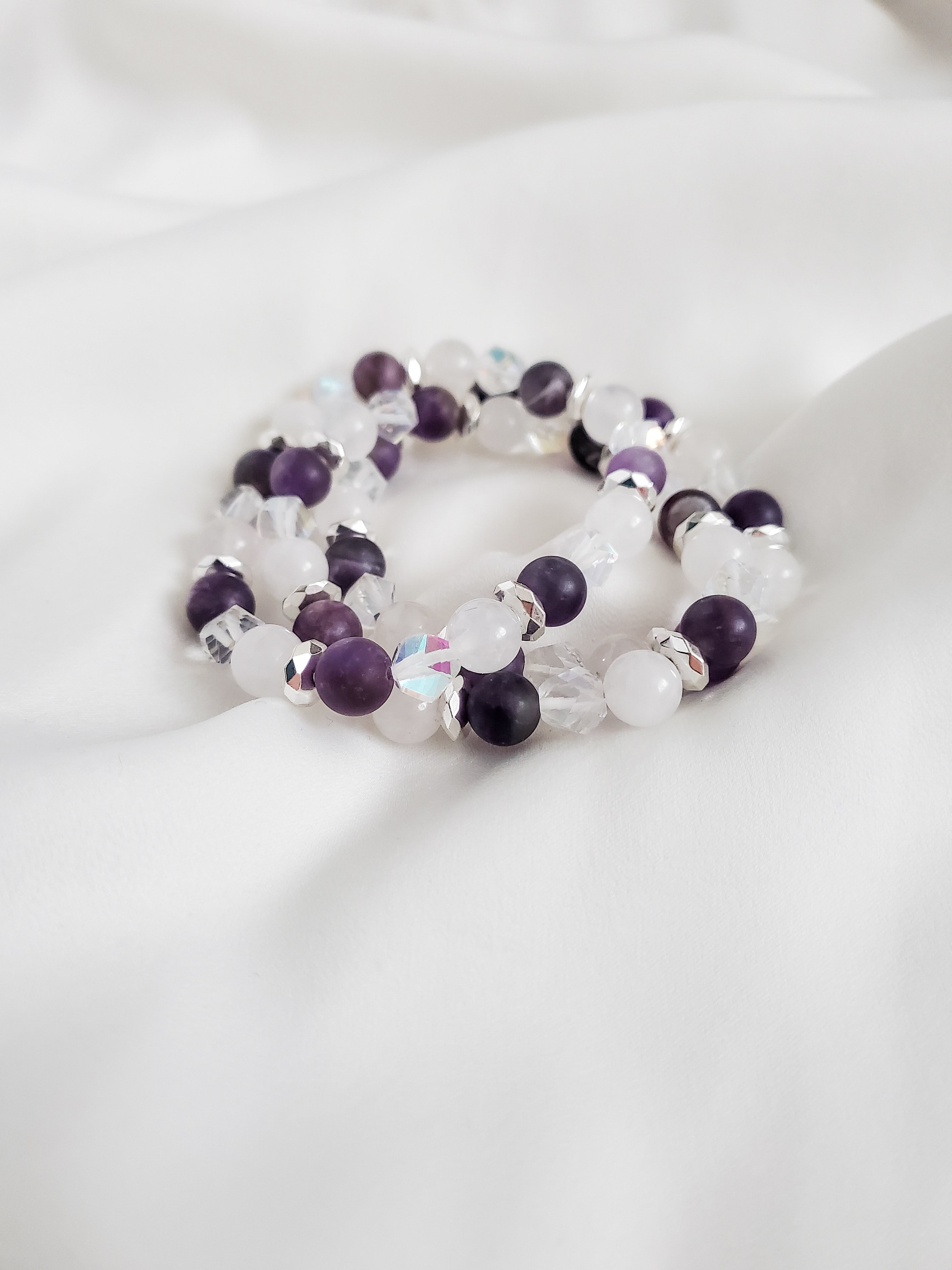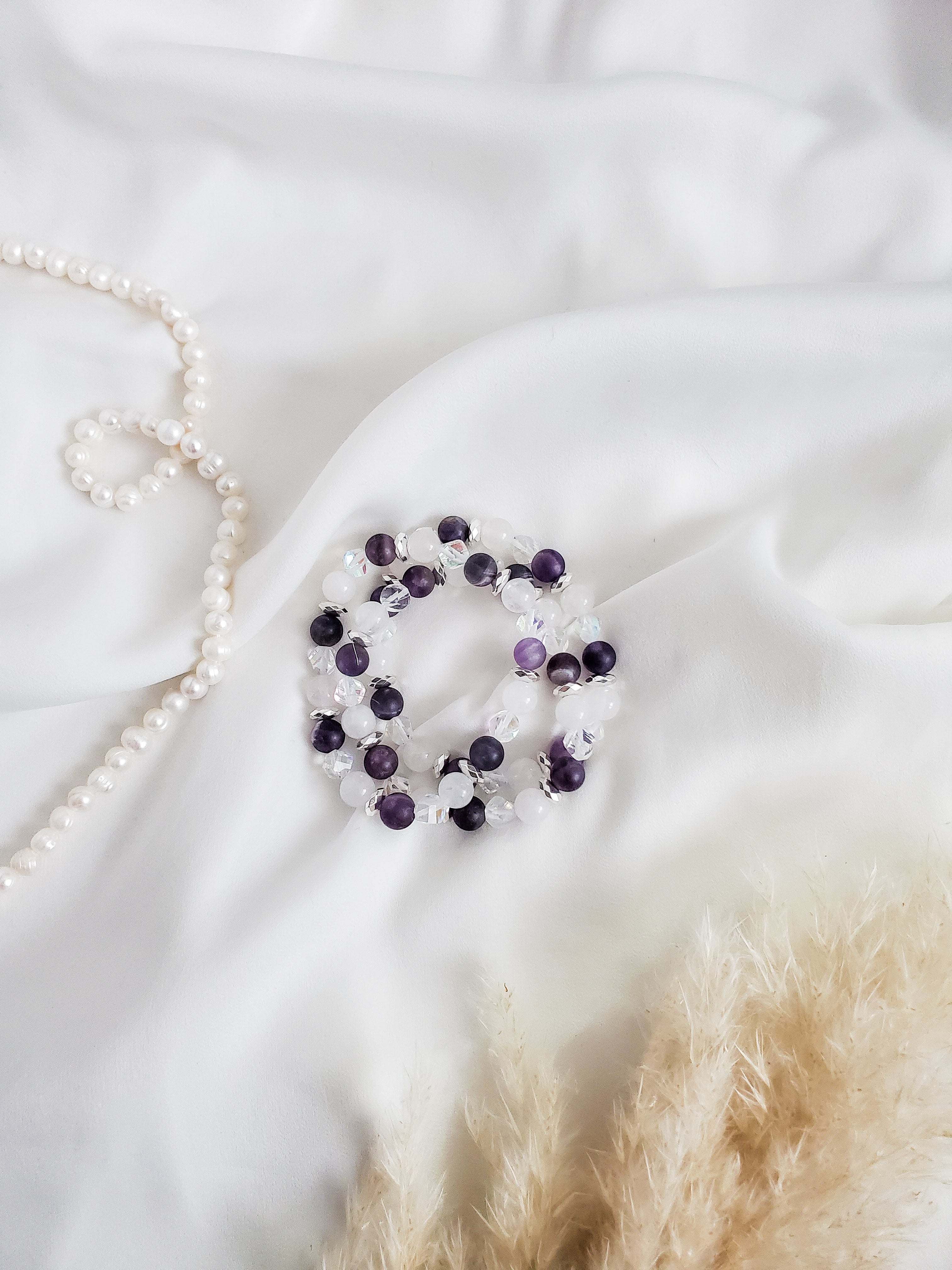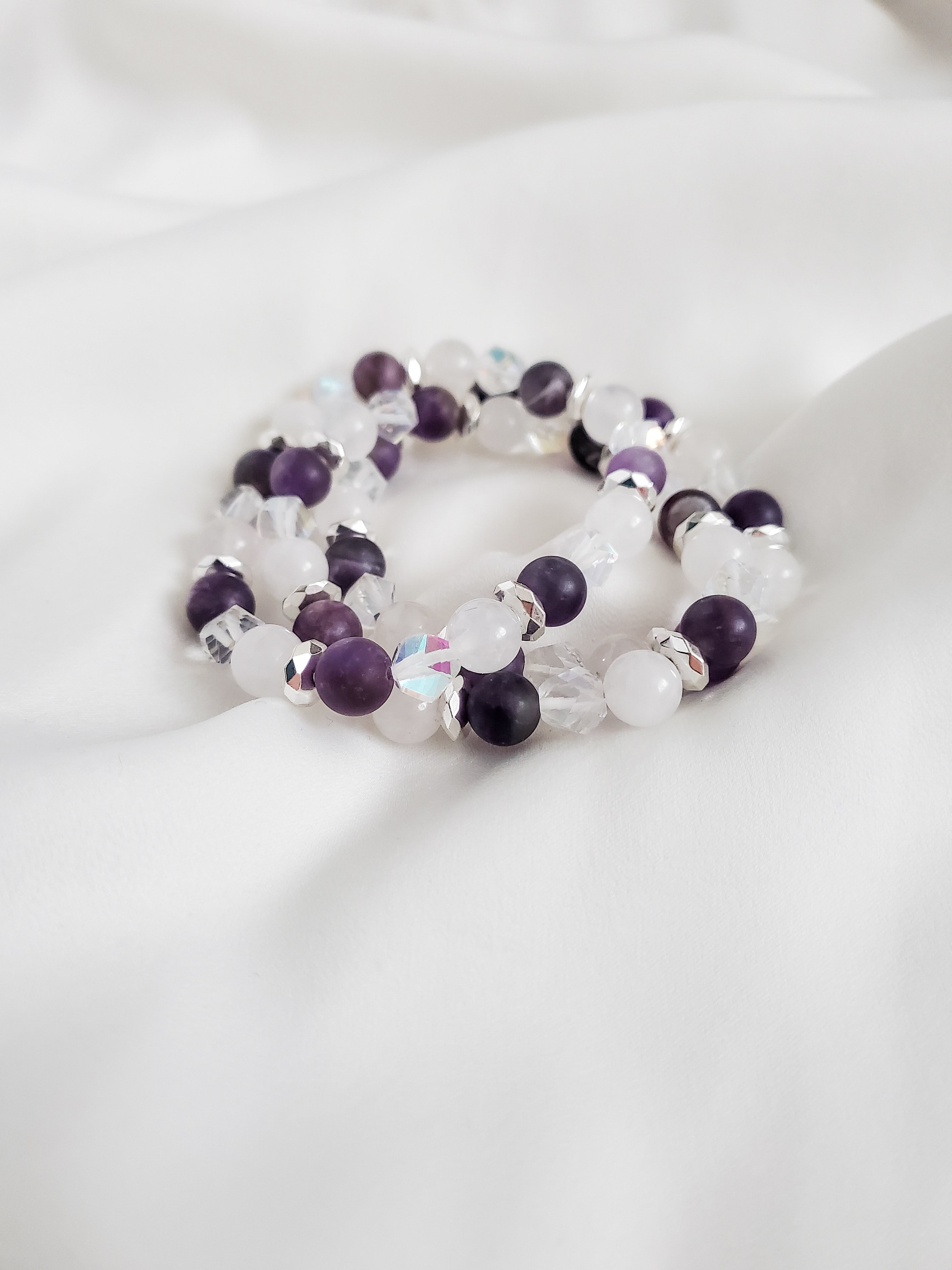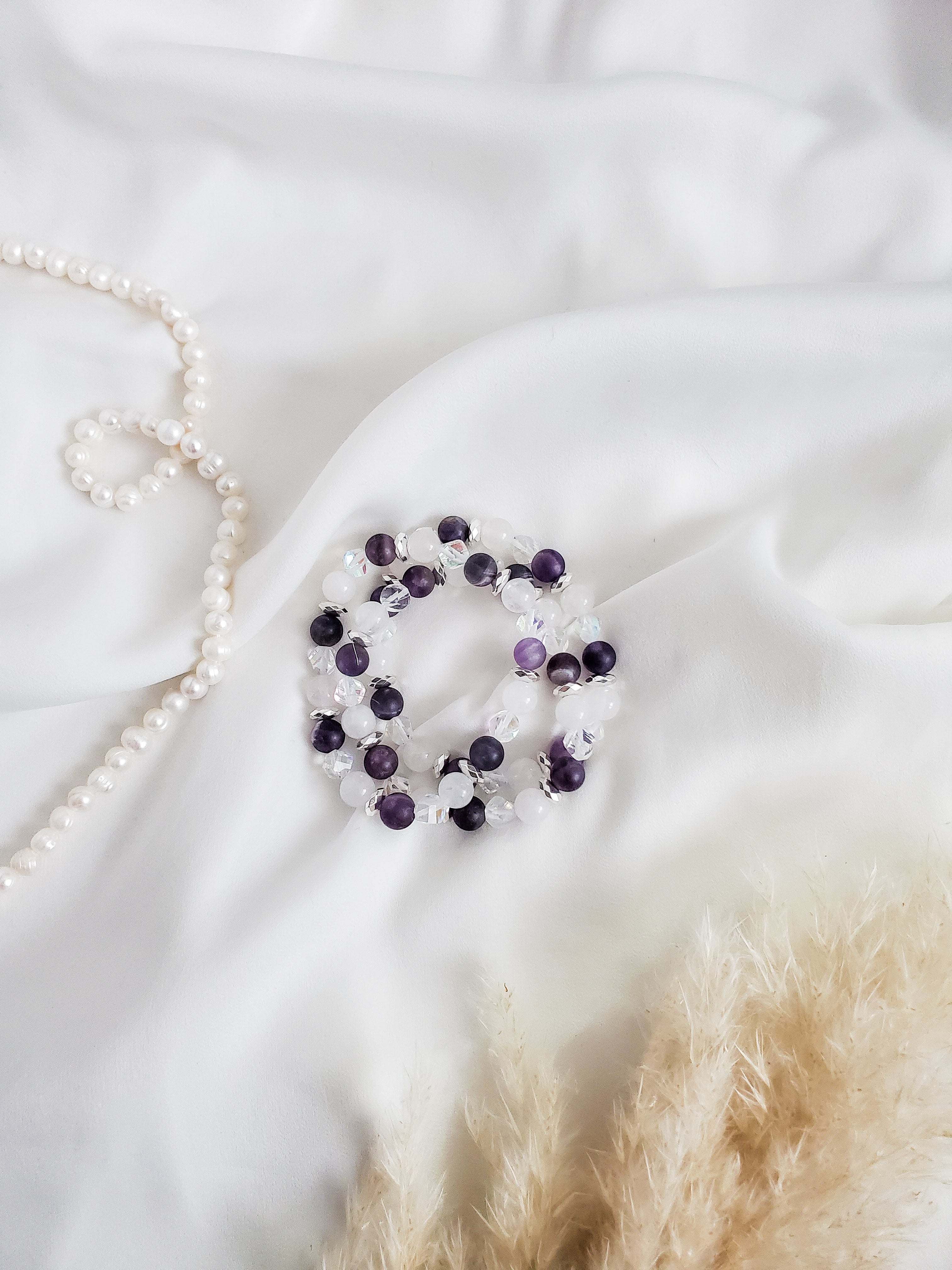 Chevron amethyst is a combination of quartz and amethyst in a chevron banded pattern. It promotes personal and spiritual growth and can help you gain clarity and insight into any situation. It is also a great stone to use during meditation. It's high frequency will remove and purify the Aura of negative energy and surround your body with a protective light shield. Chevron amethyst has a calming energy and can help to relieve anxiety and worry.
 8mm gemstone beads.
White jade, matte Chevron amethyst, diamond cut aura quartz, silver hematite
Stretch bracelet. Made to order.