FREE Express shipping in Canada on orders over $150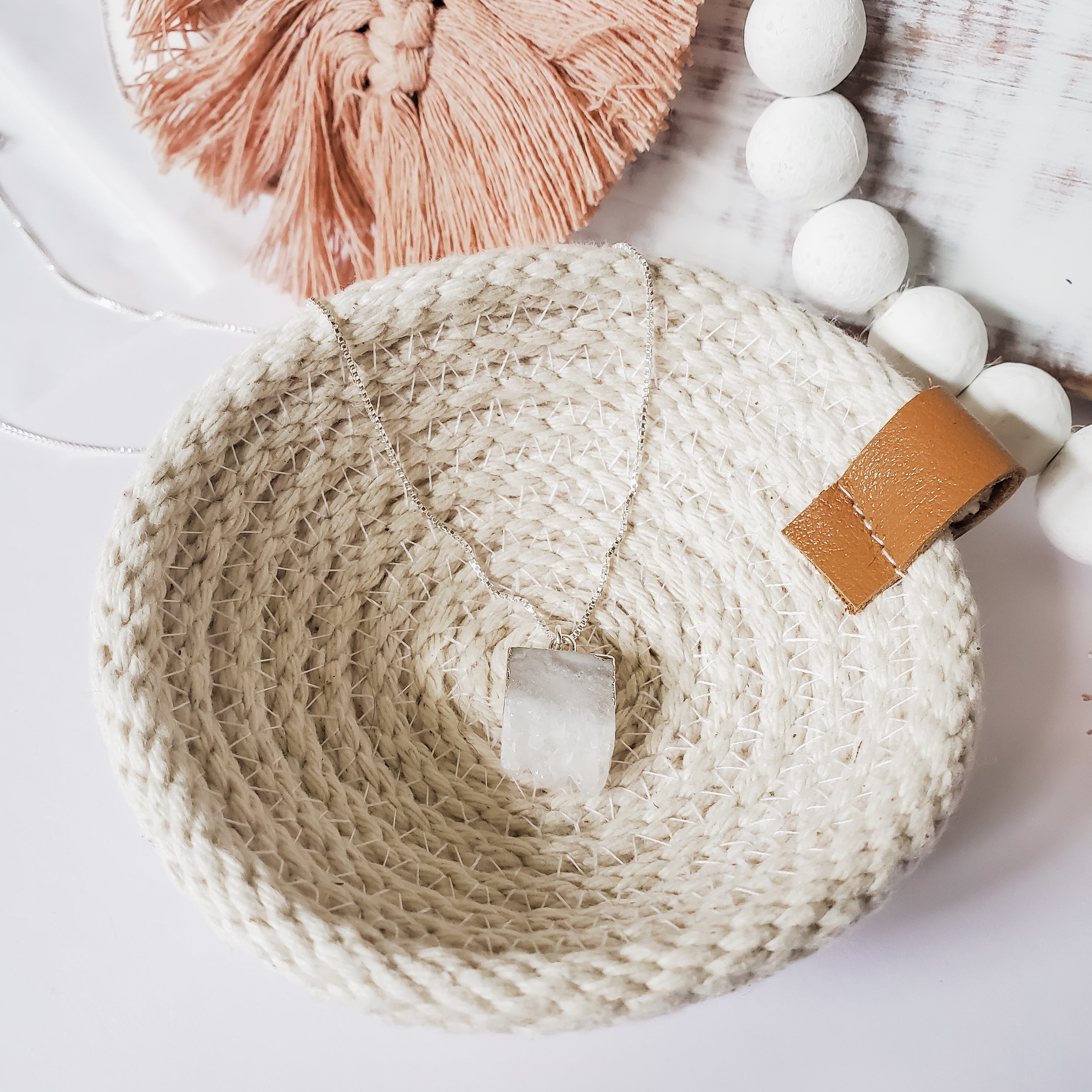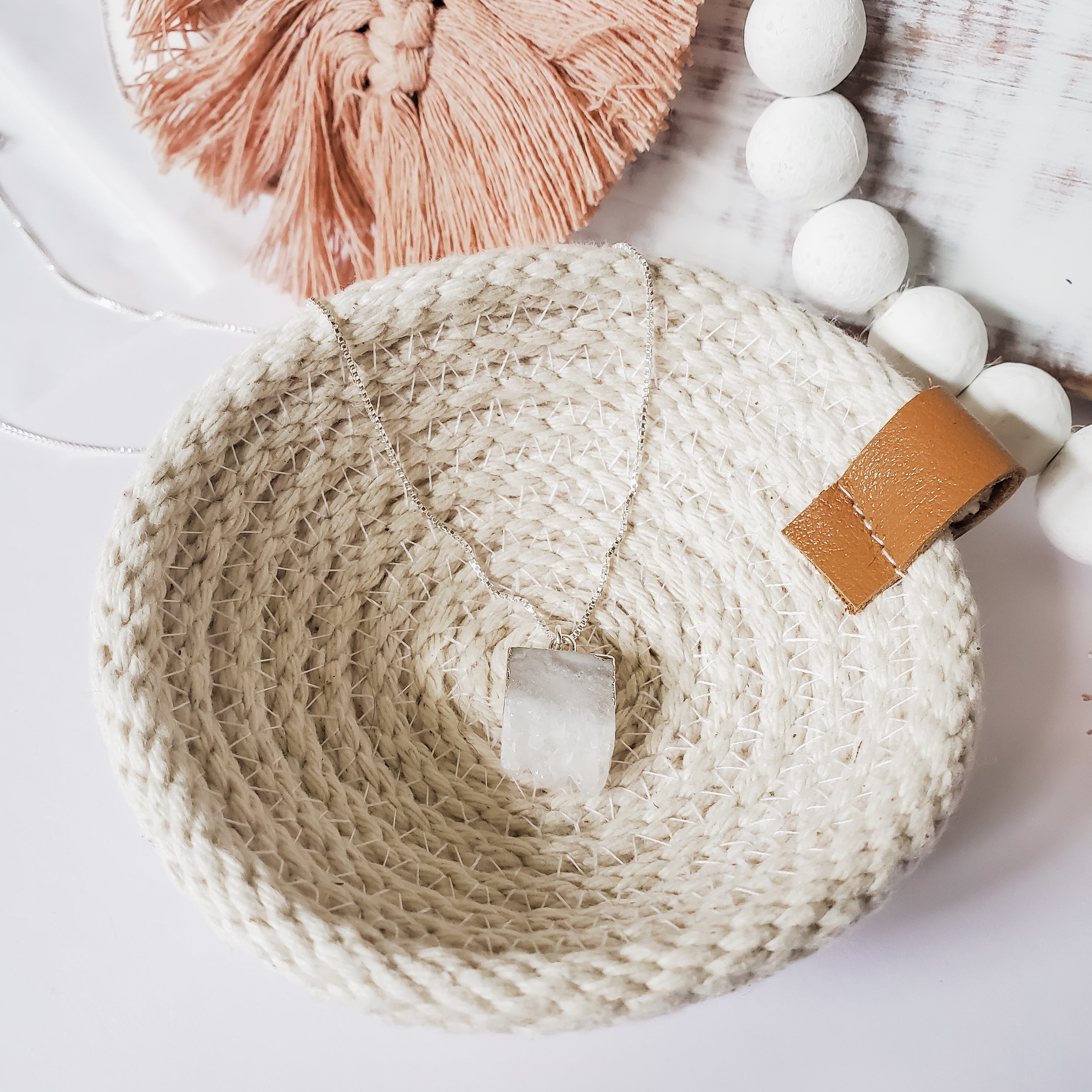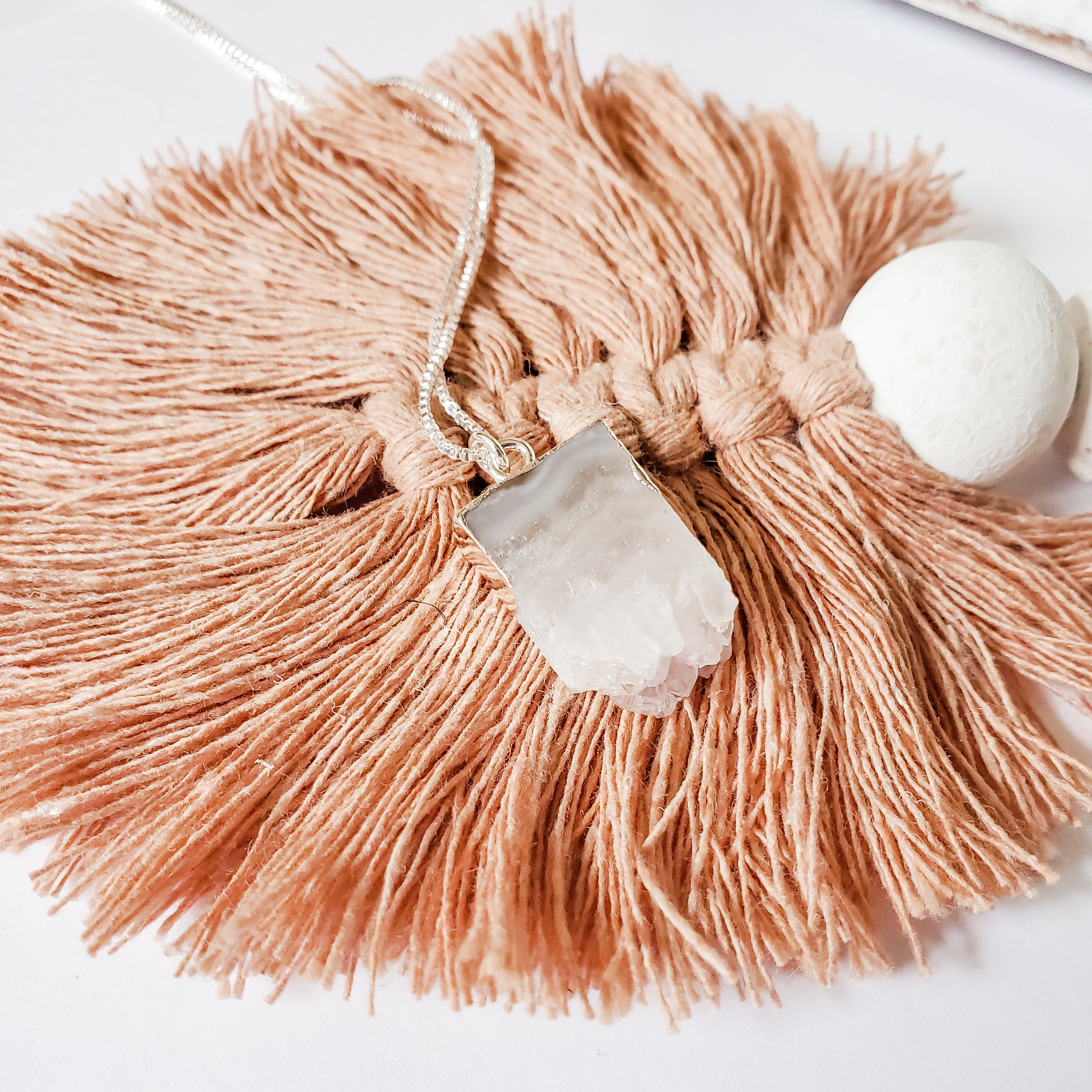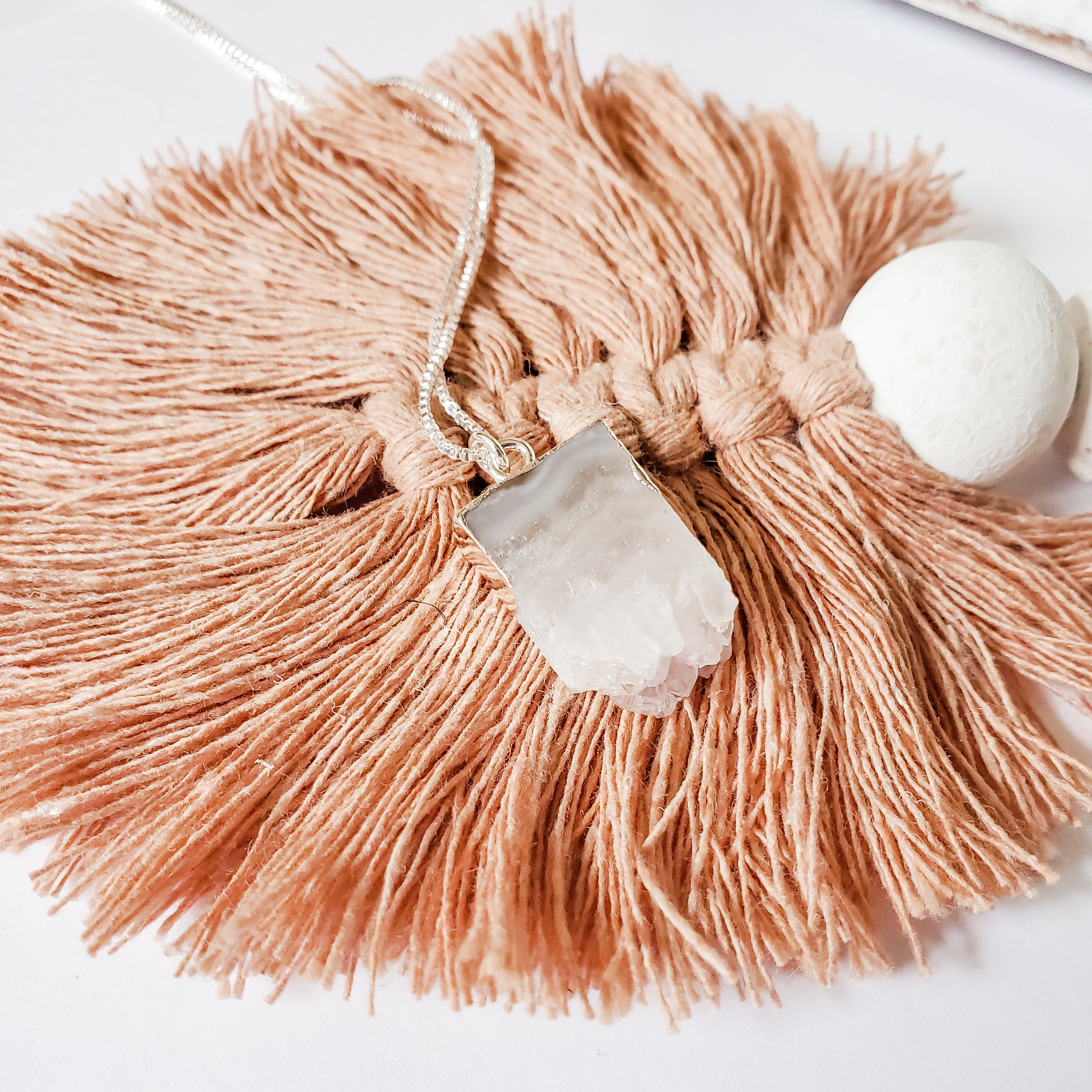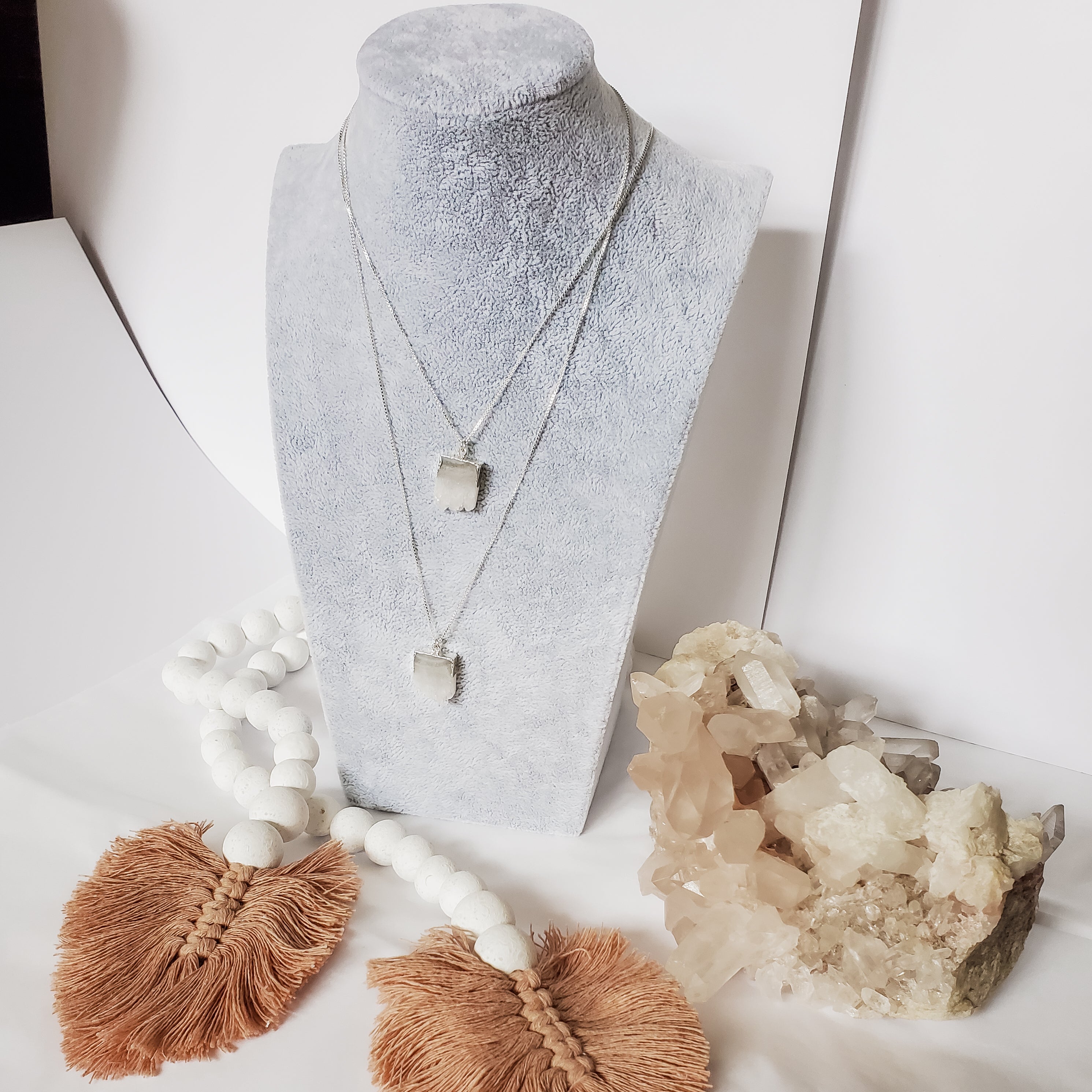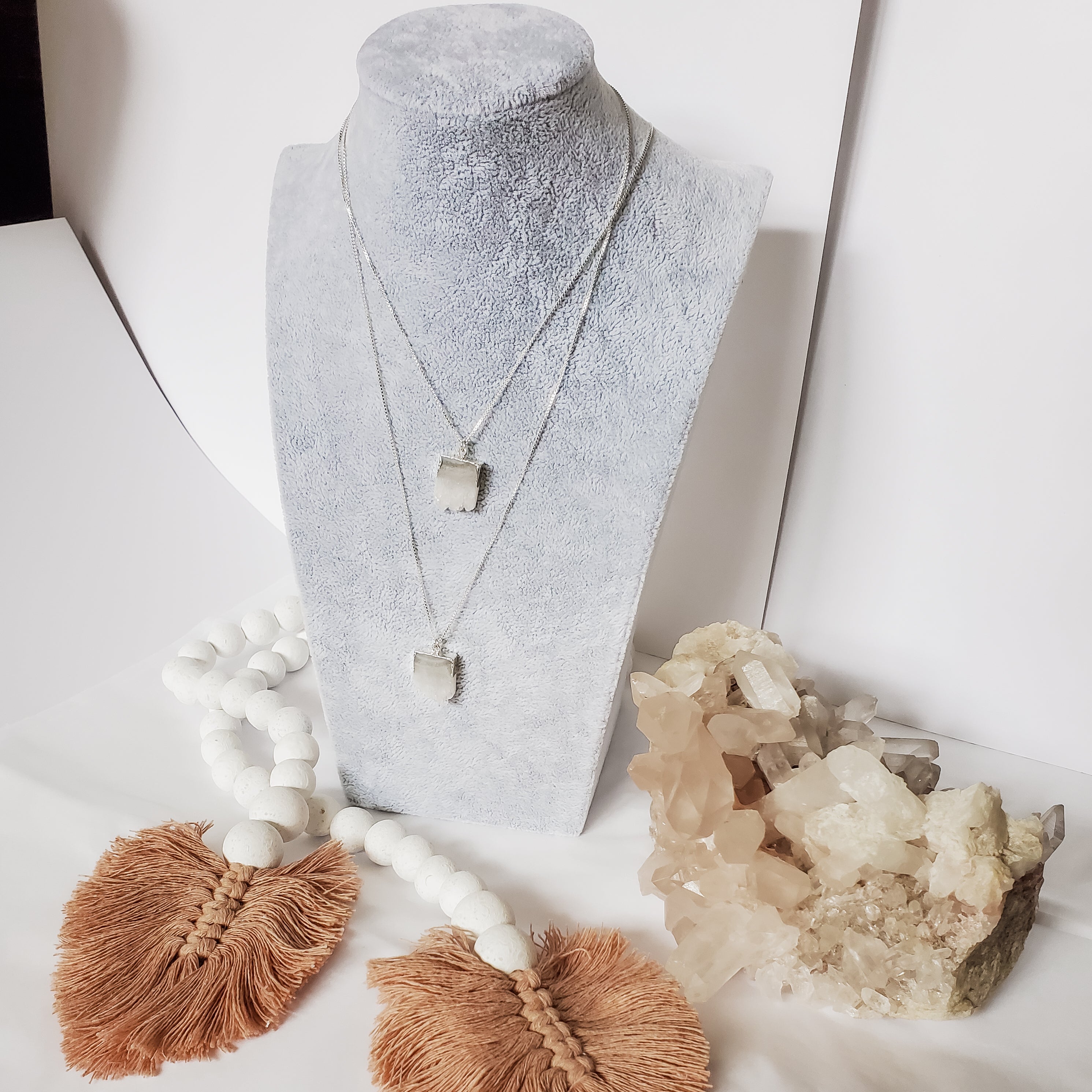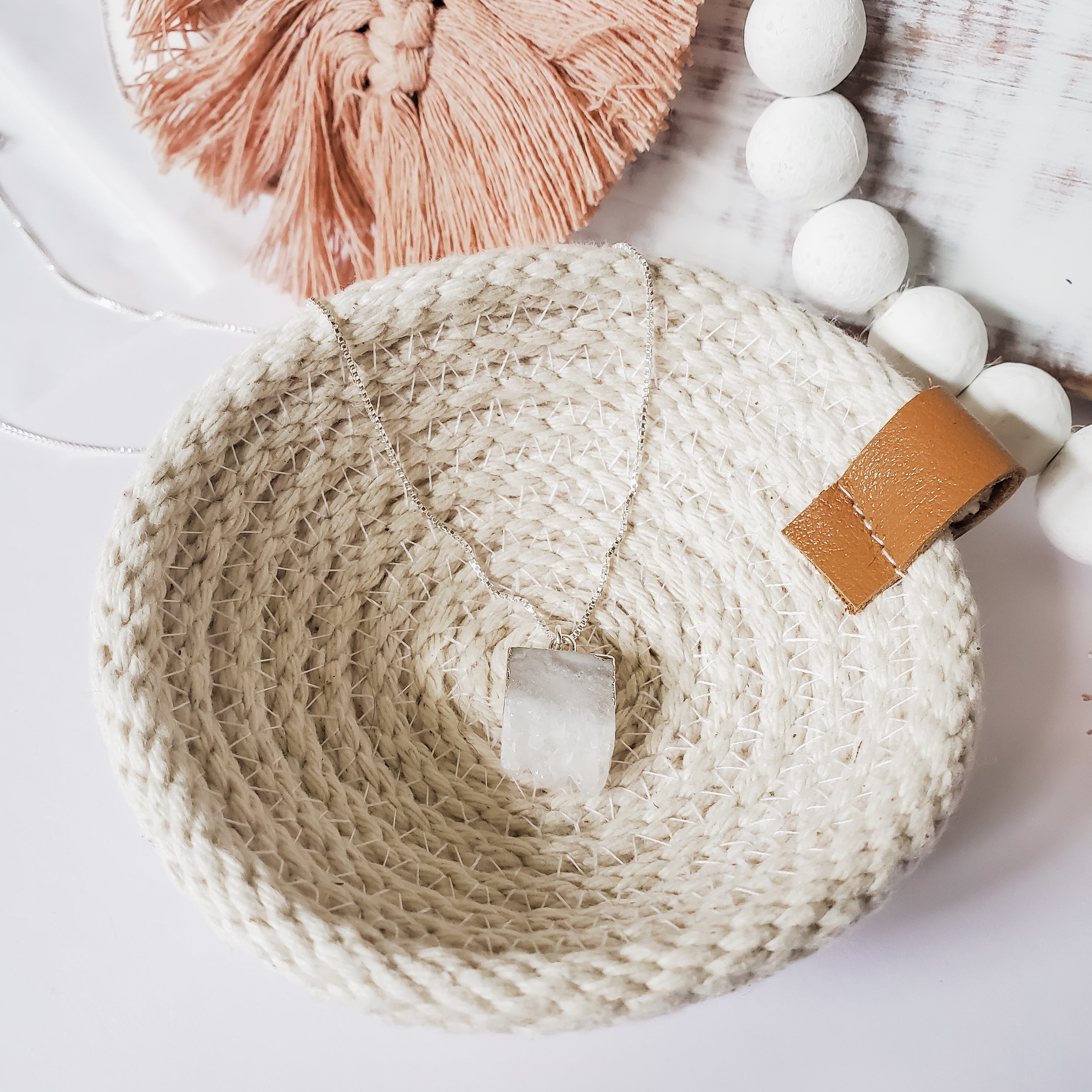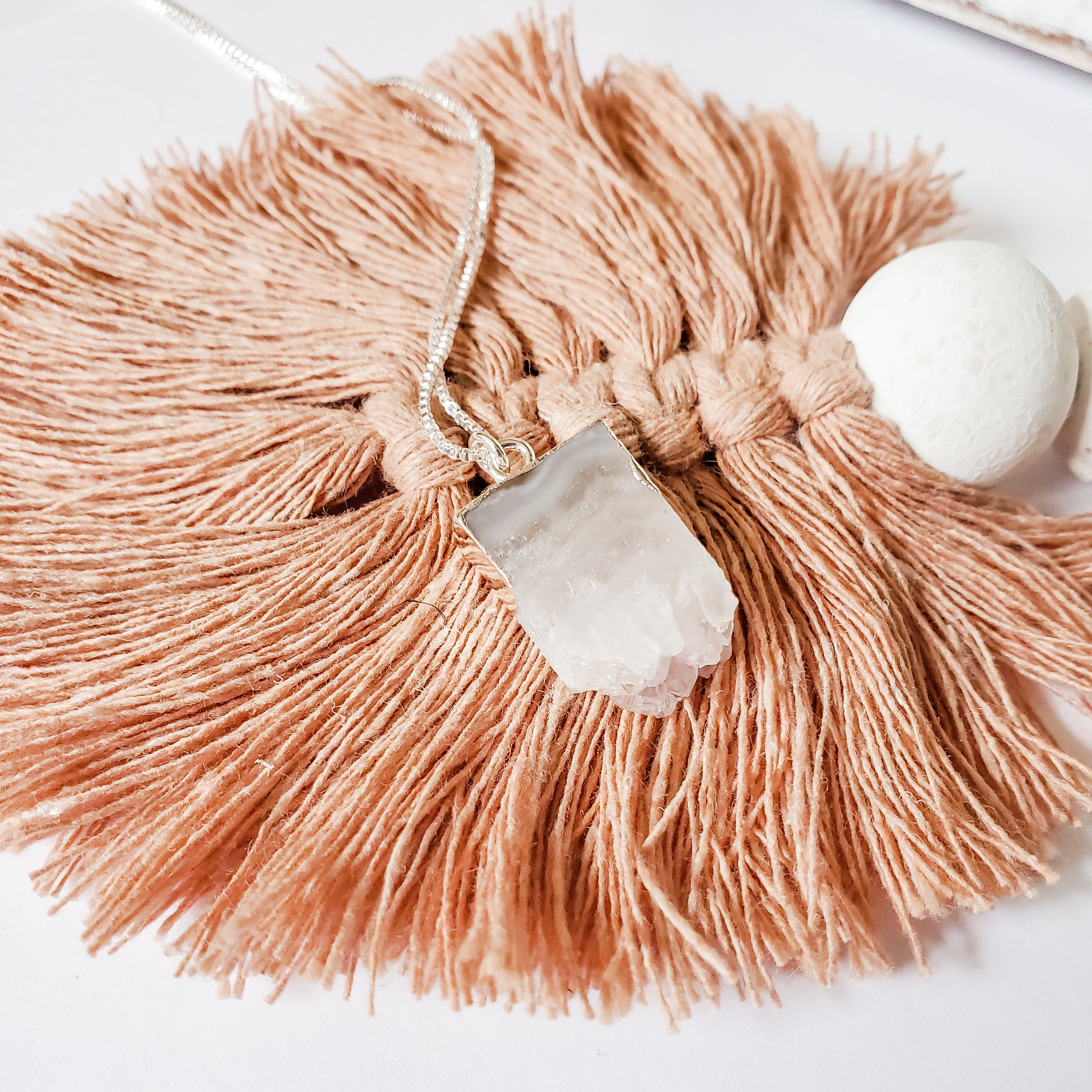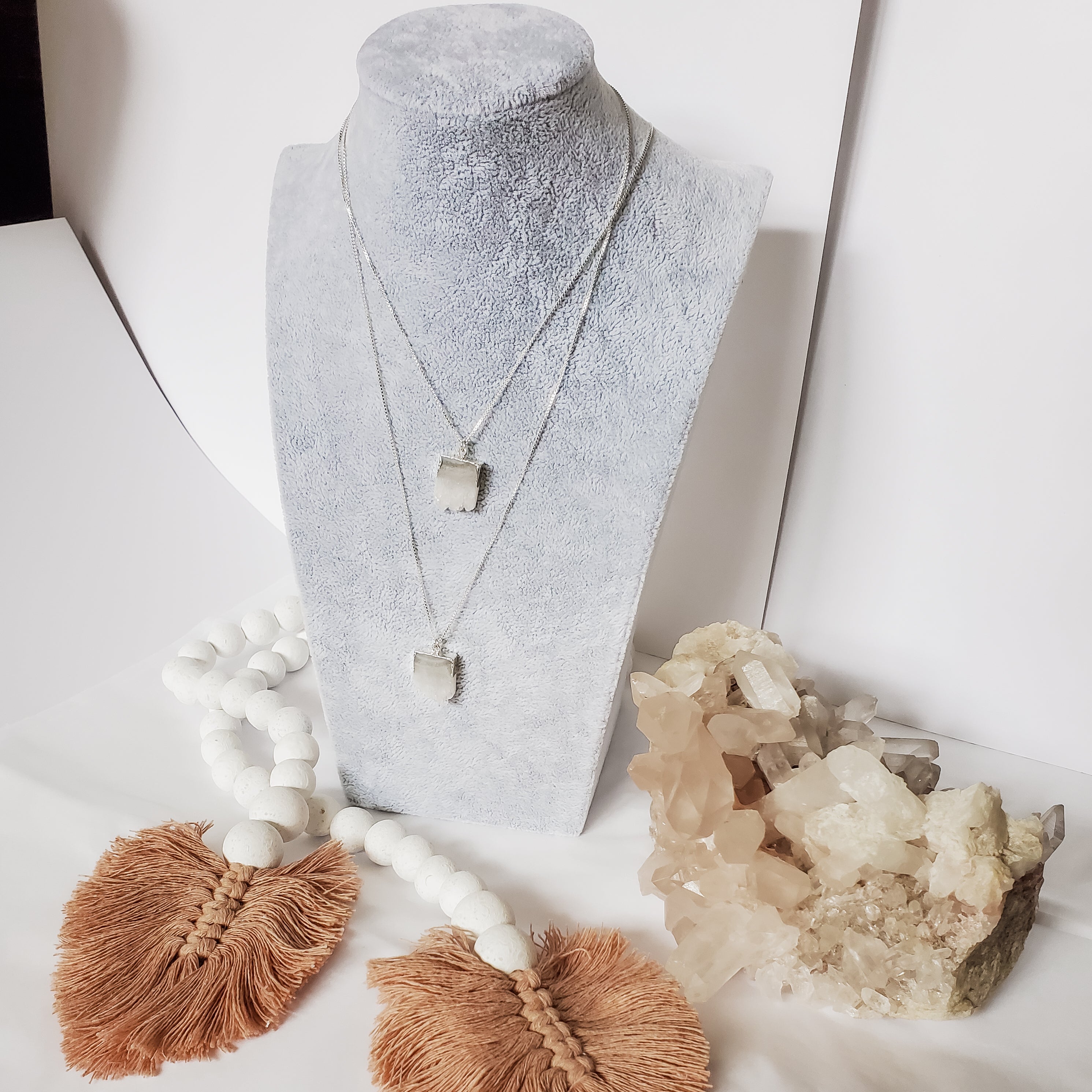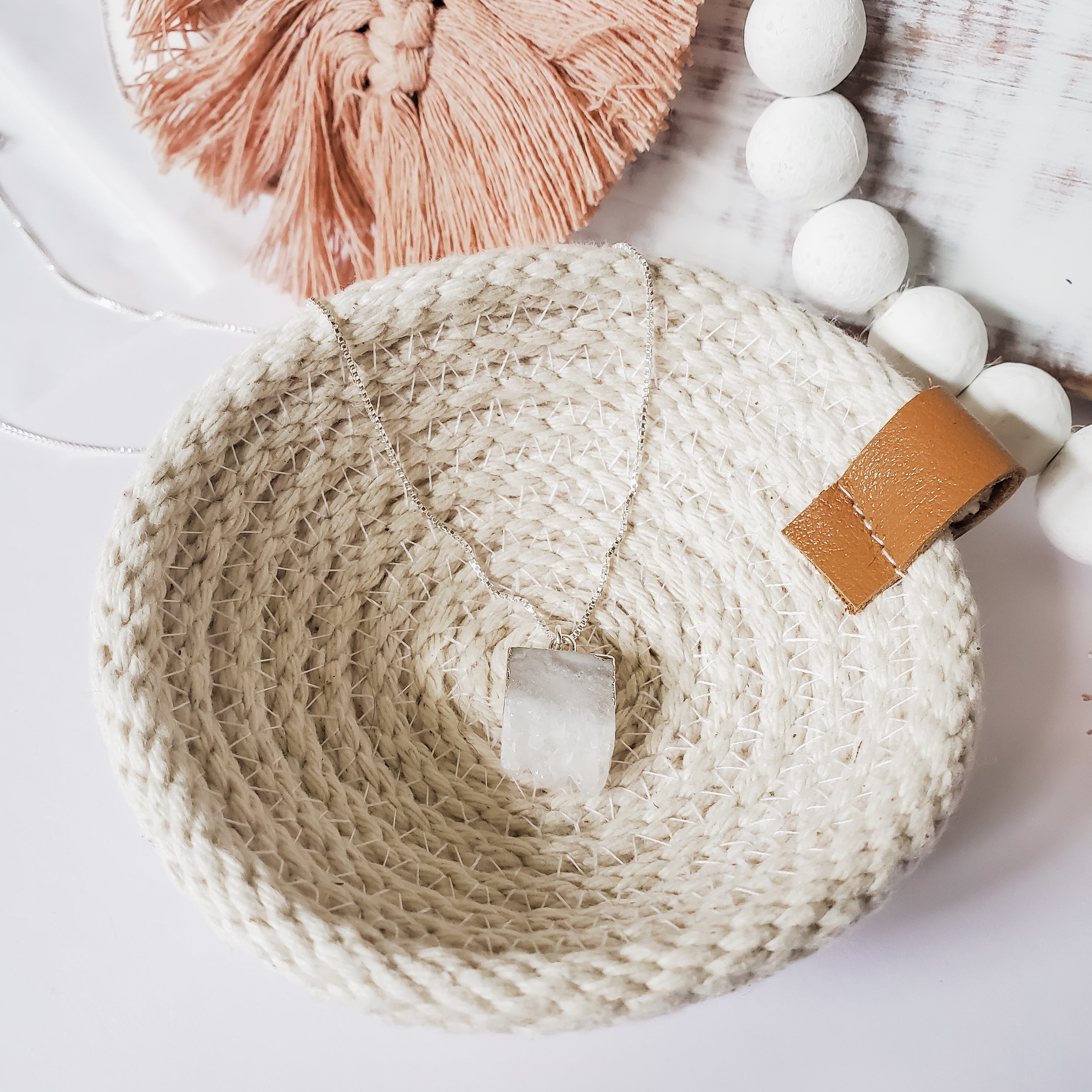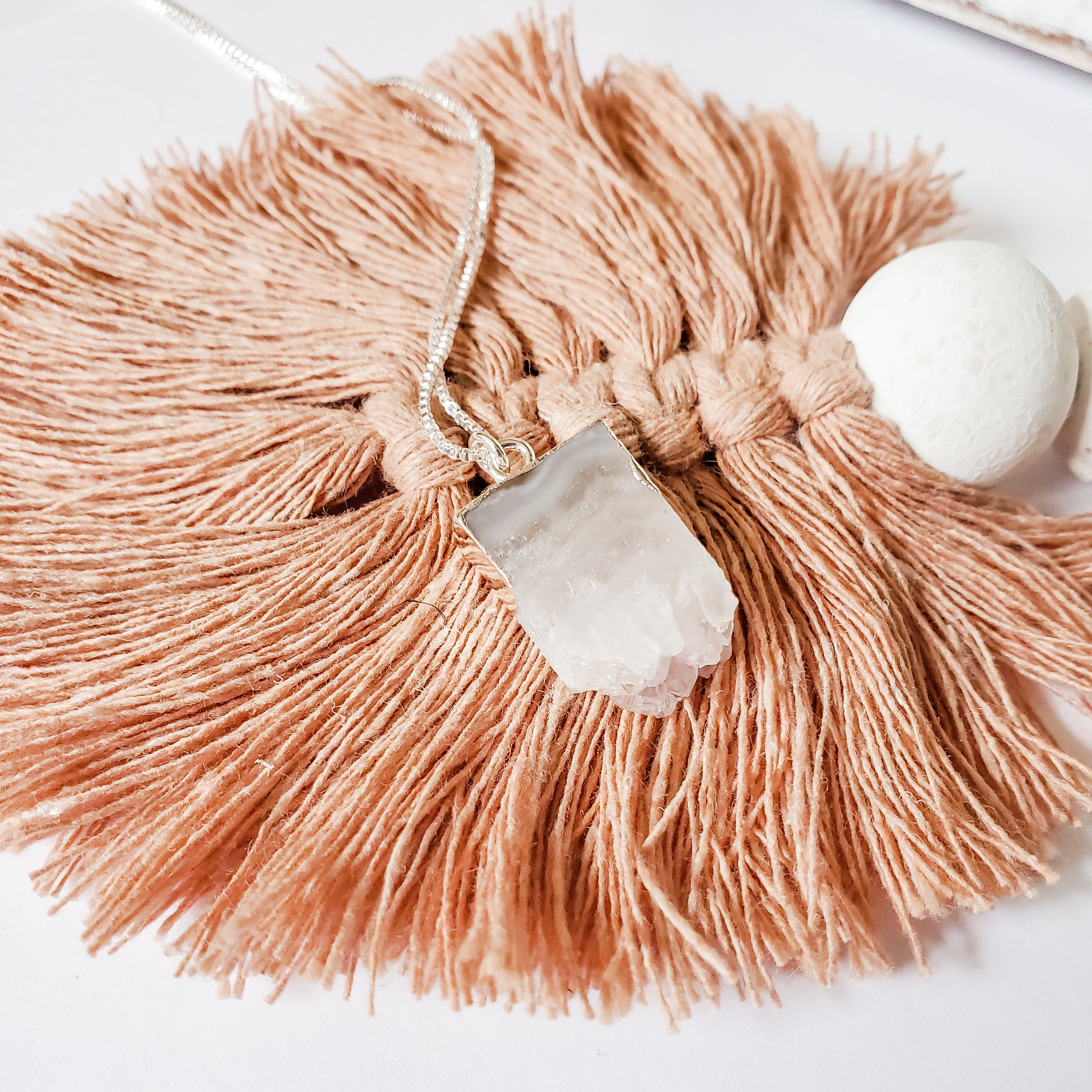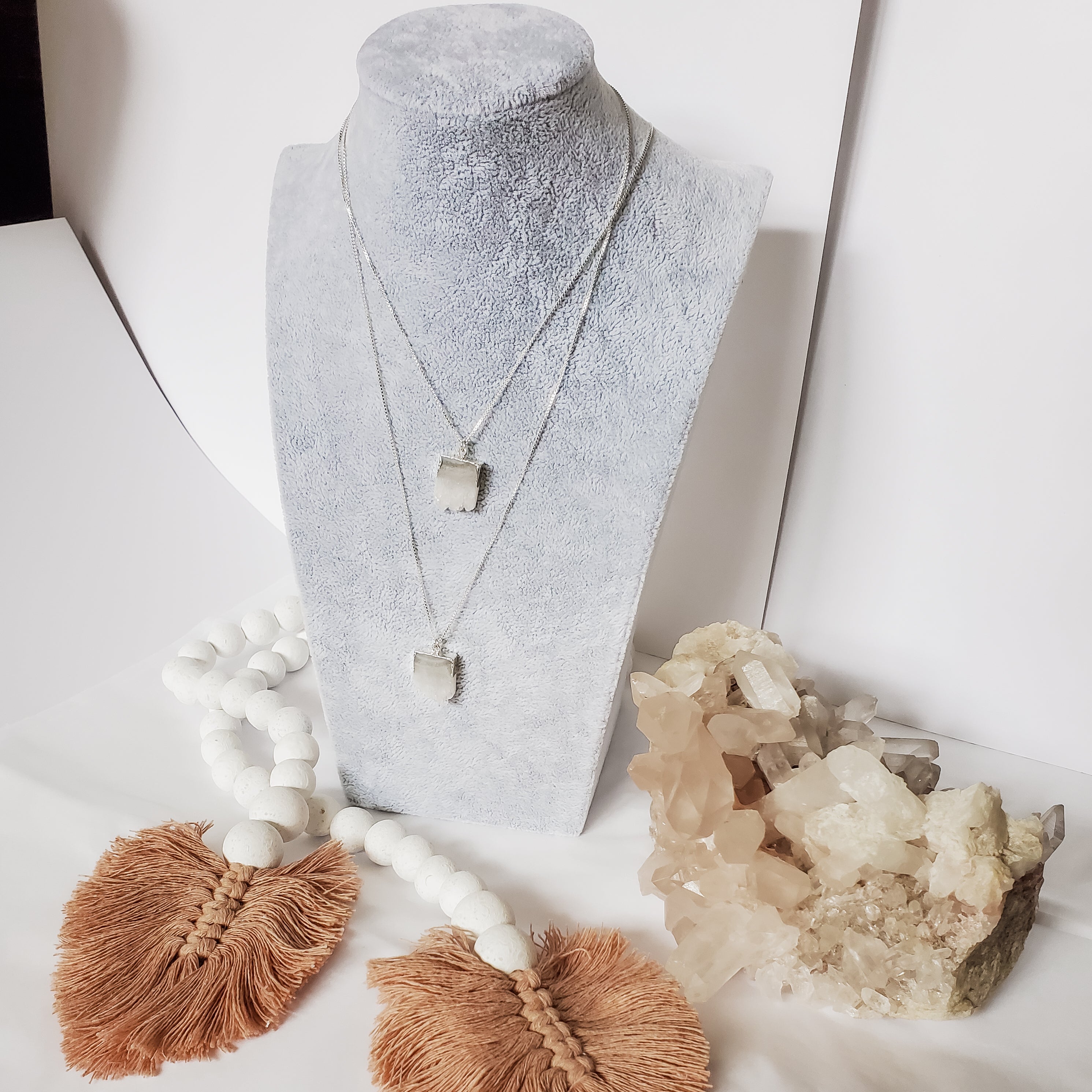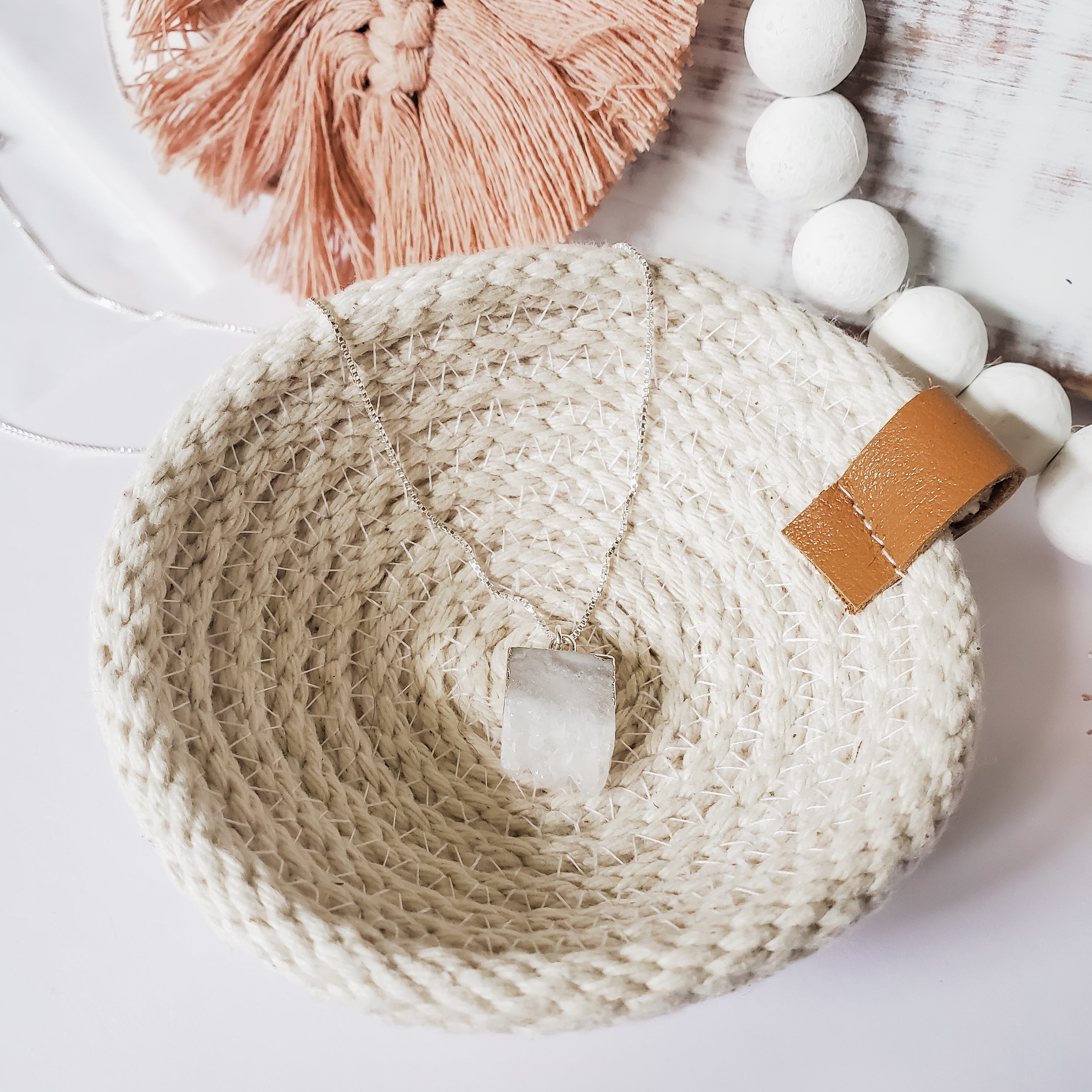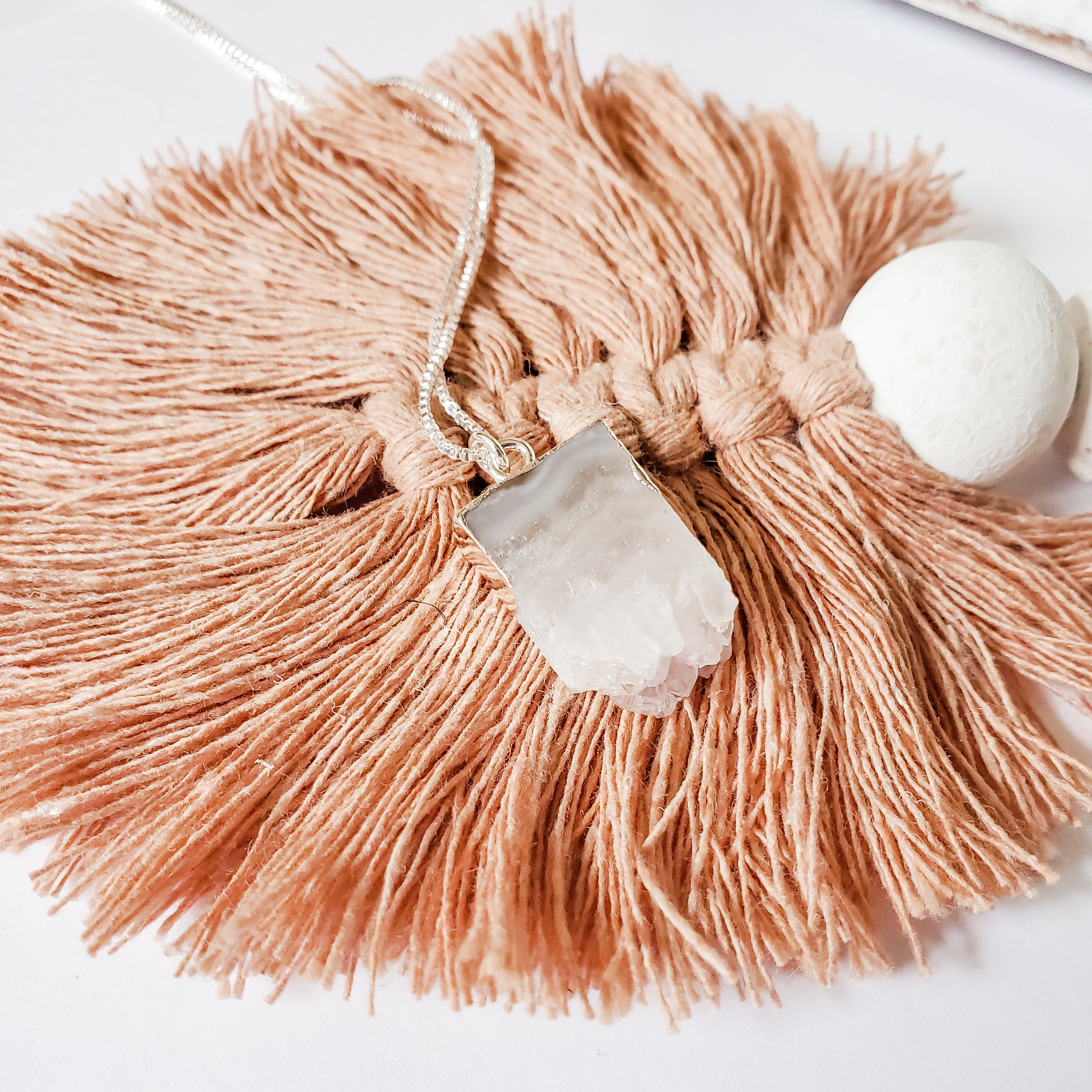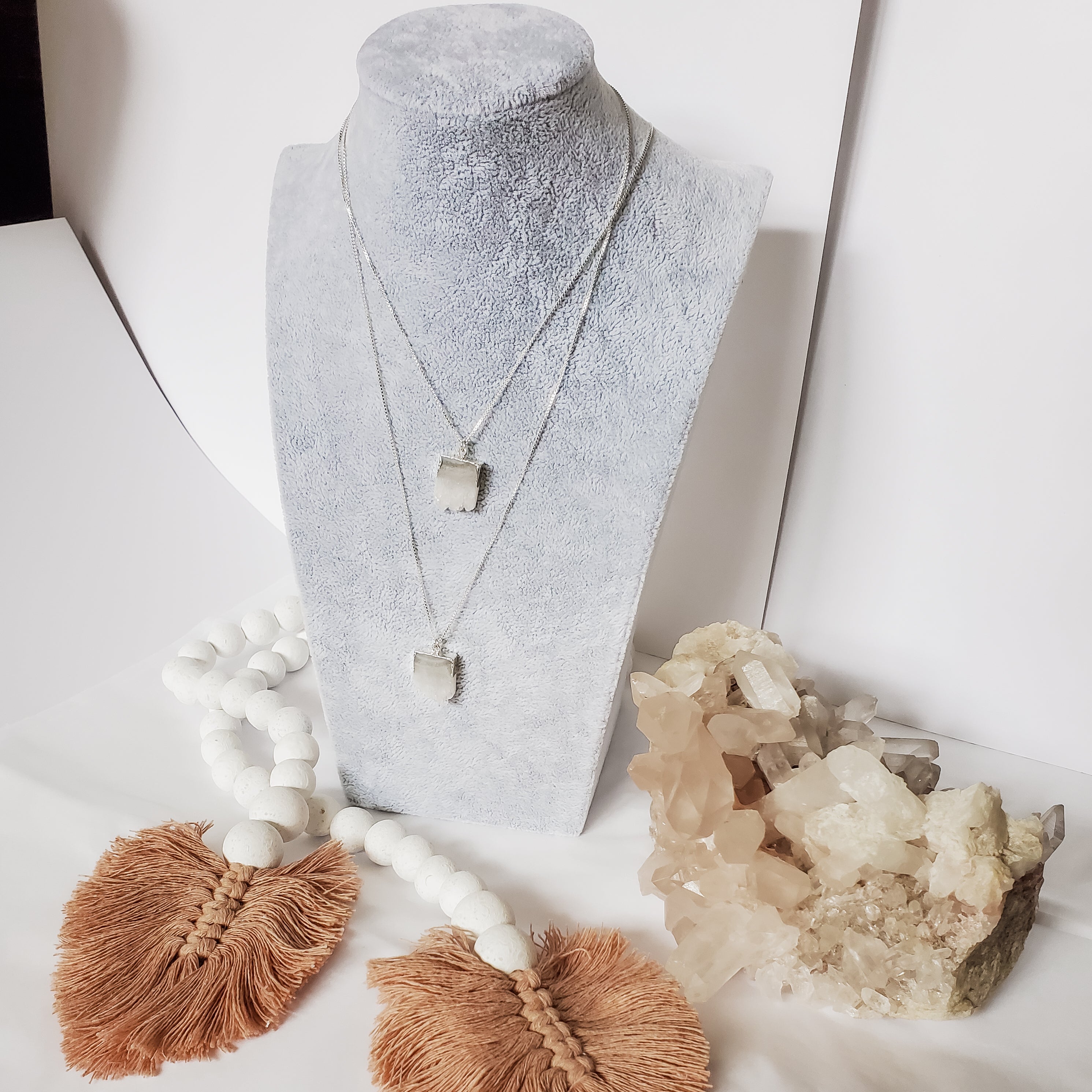 Quartz, known as the master healer and amplifier of all other crystals. This is one crystal you need in your collection!
Quartz druzy rectangle slice on an 18 inch 925 sterling silver box chain.
This is a natural quartz crystal therefore each pendant will be slightly different.
Pendant is approximately 1.5cm x 2.2cm