FREE Express shipping in Canada on orders over $150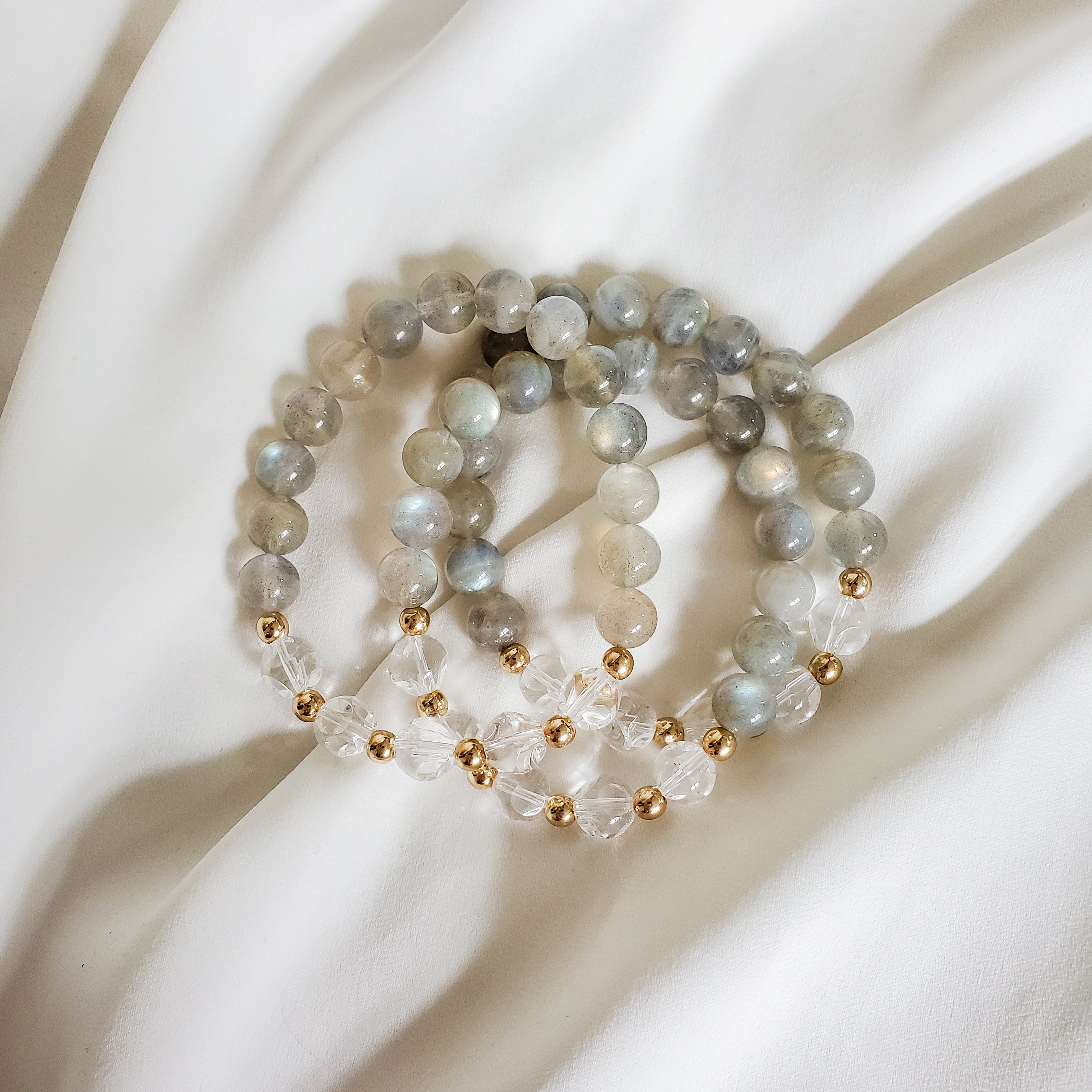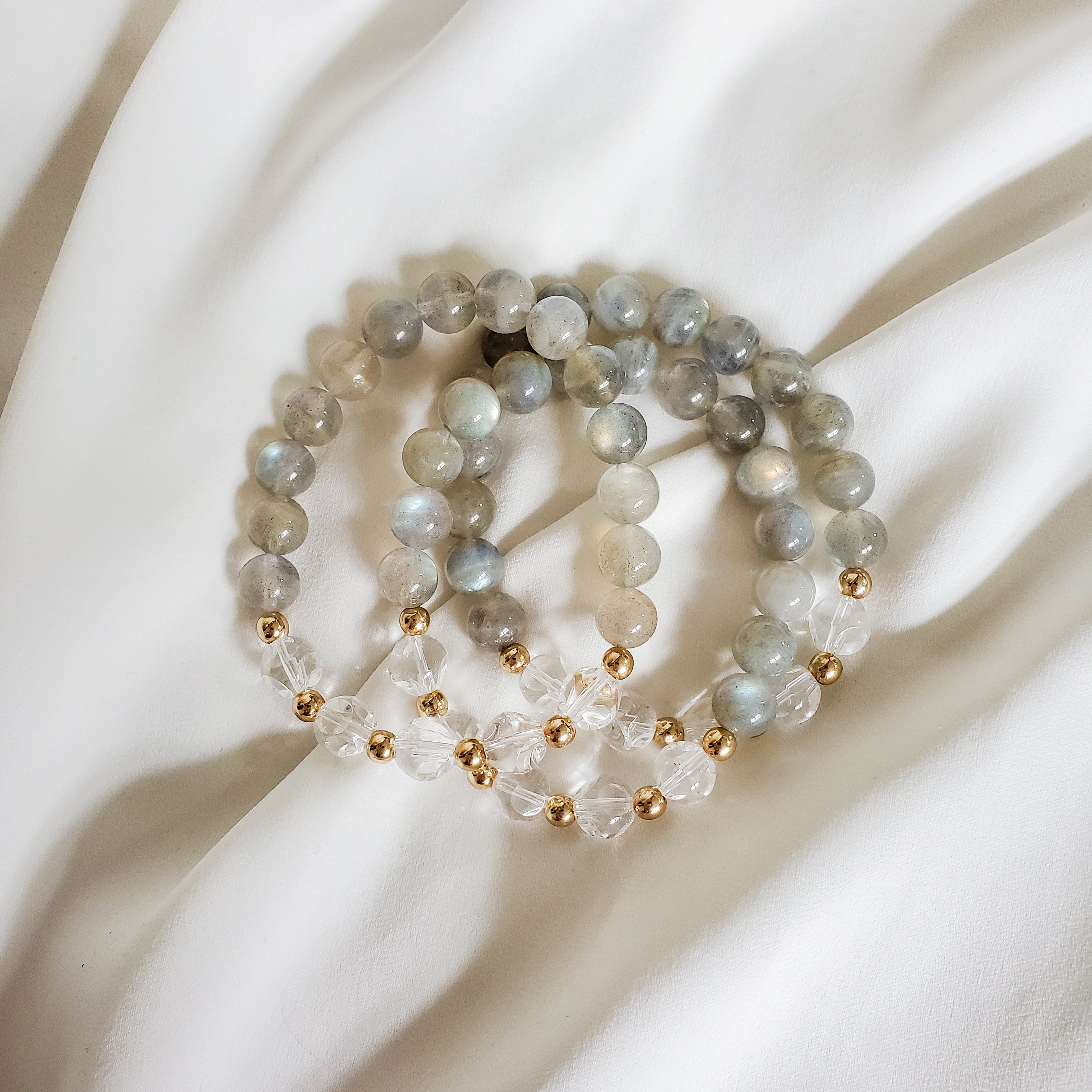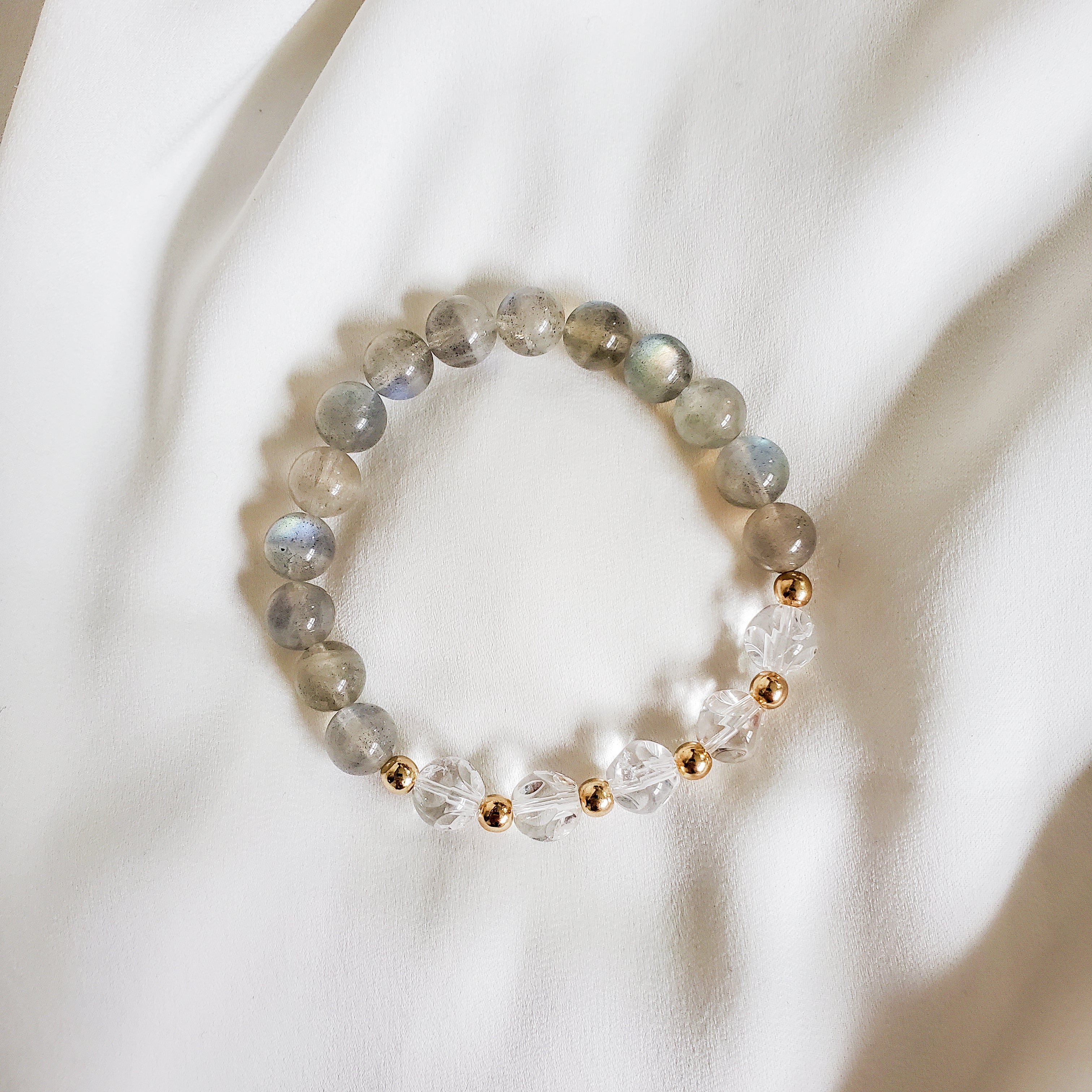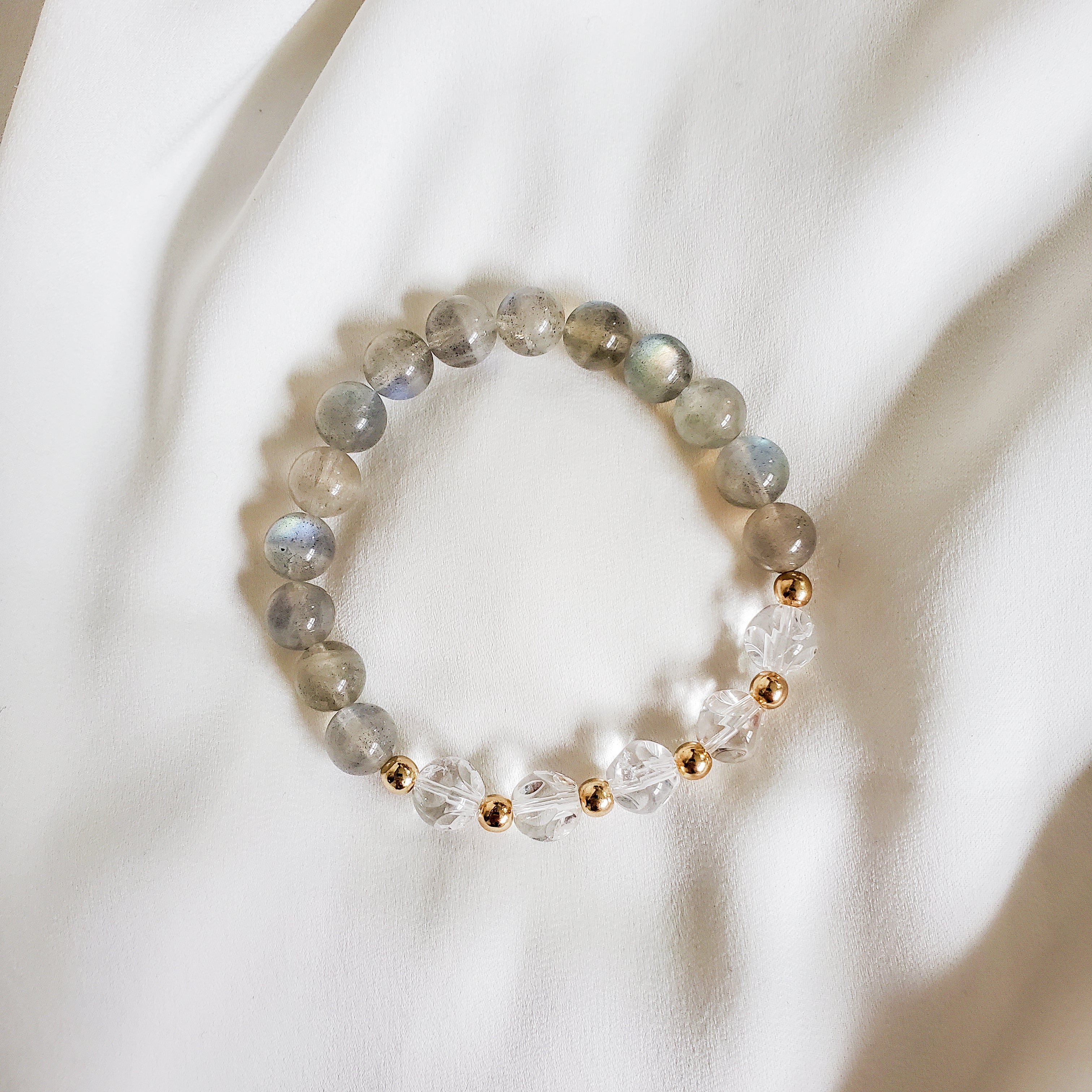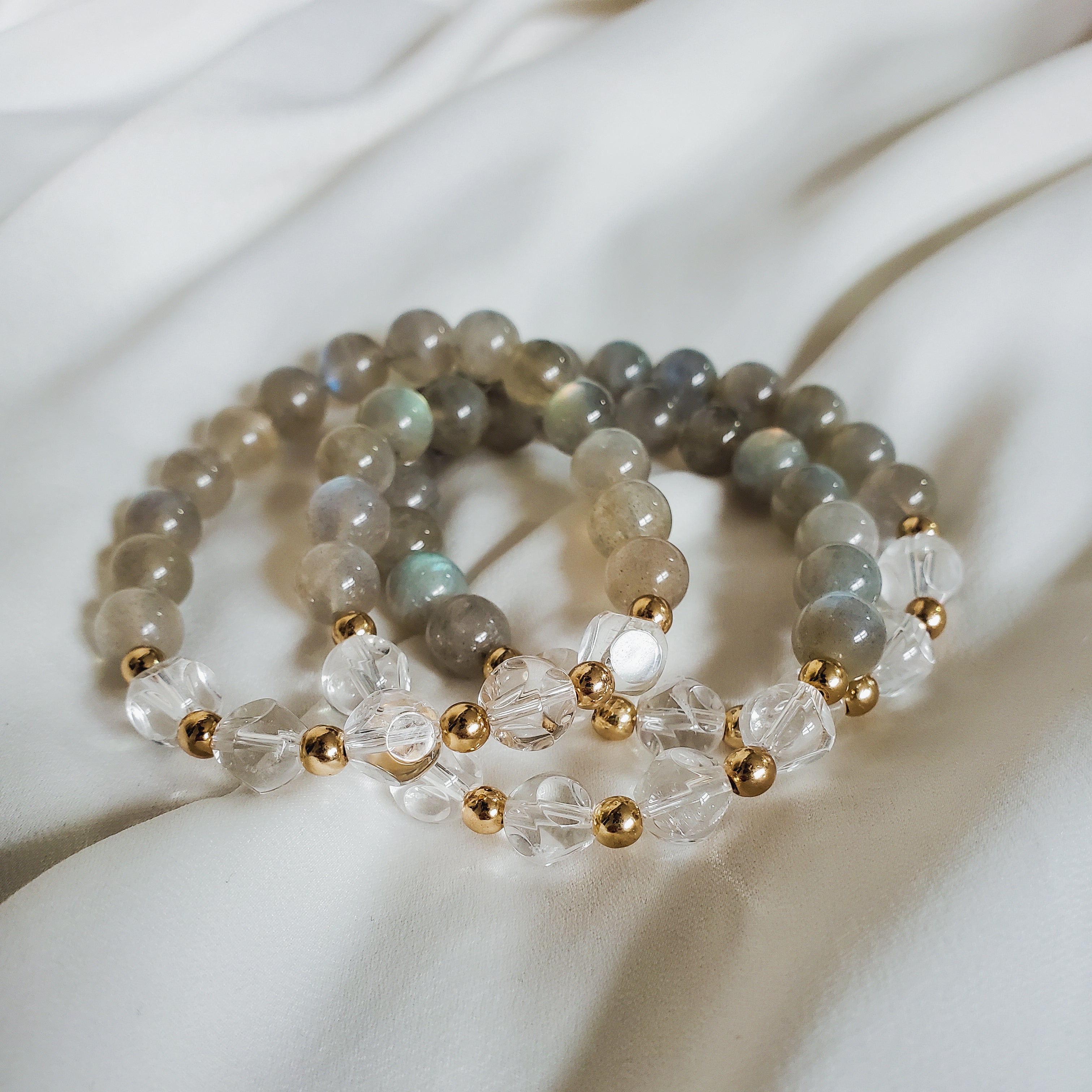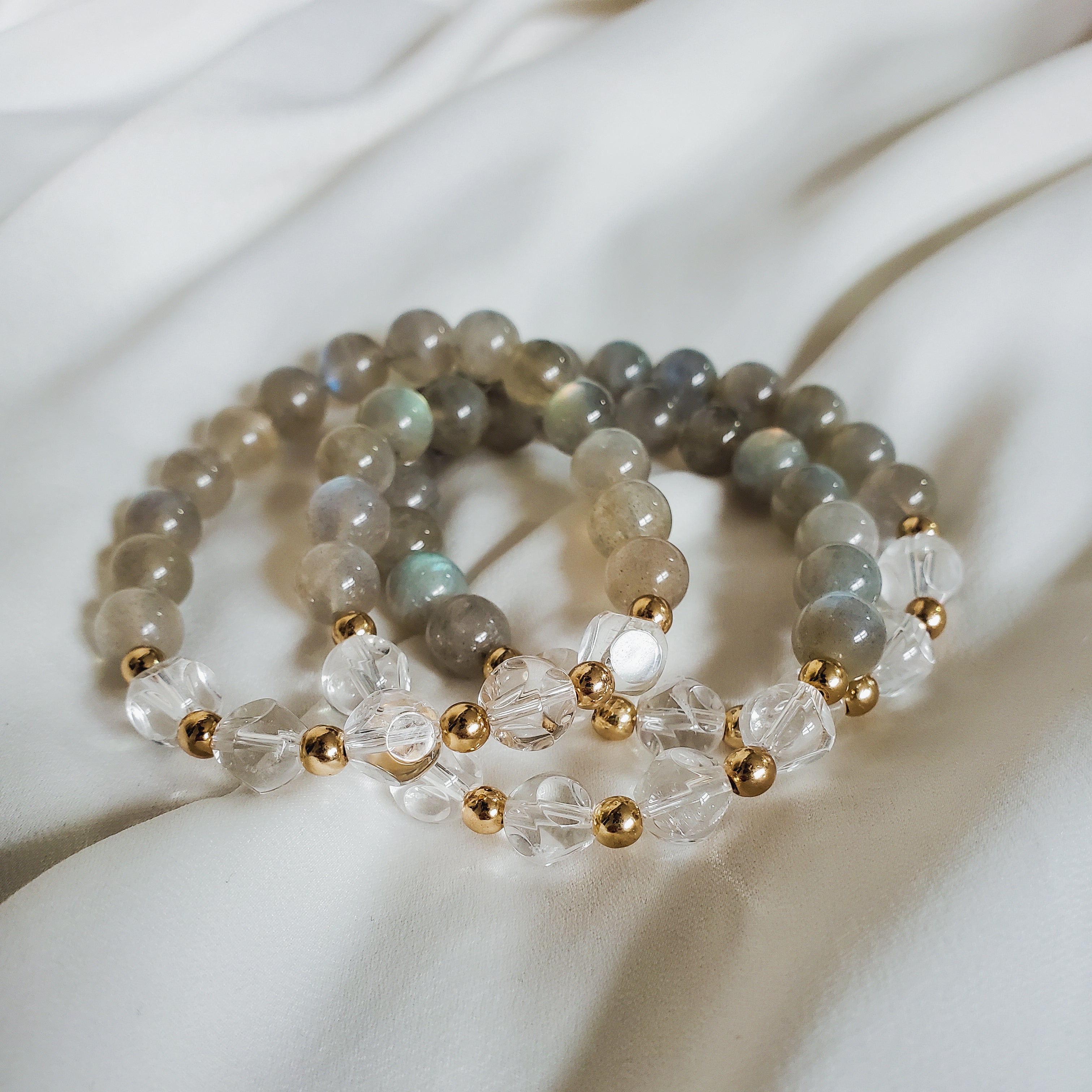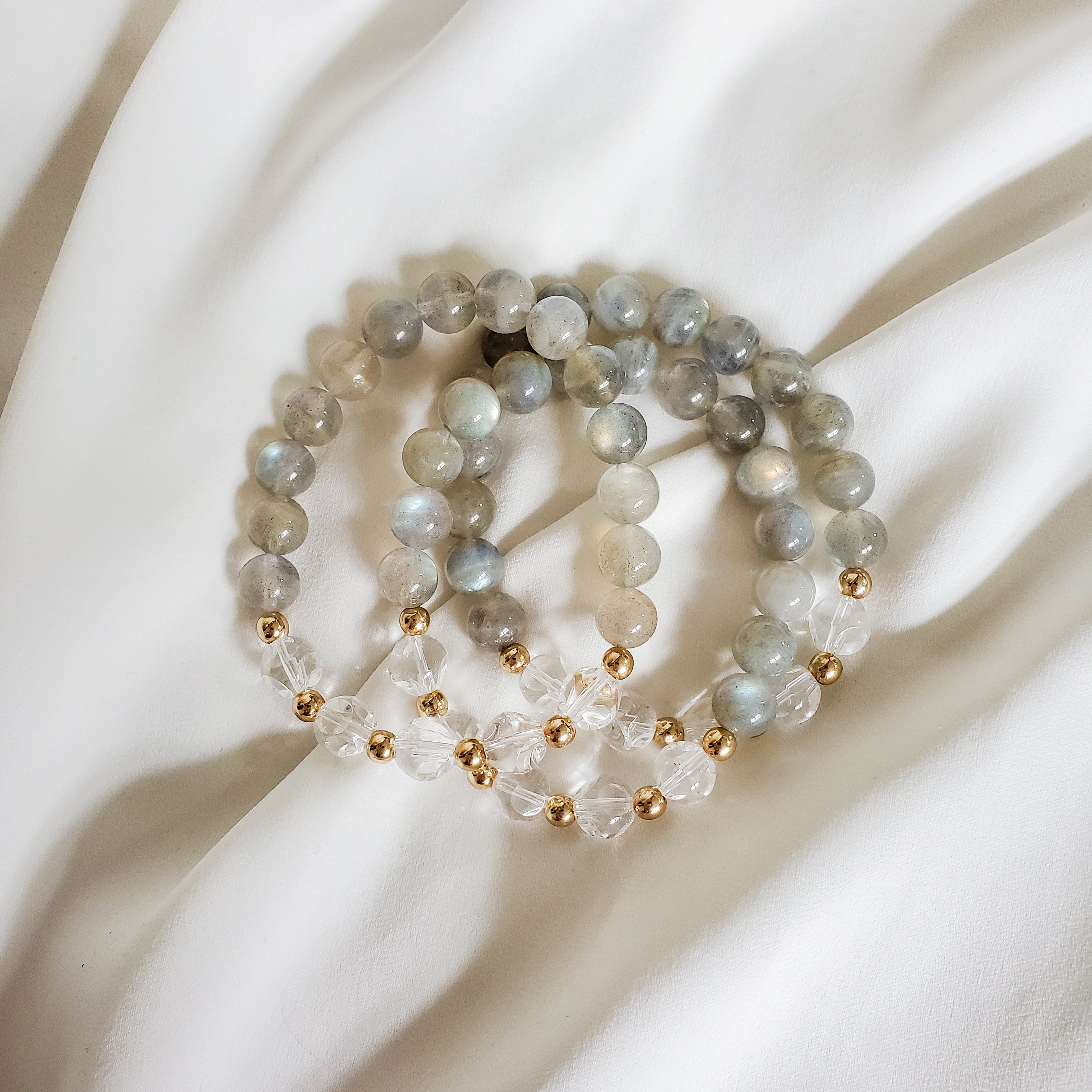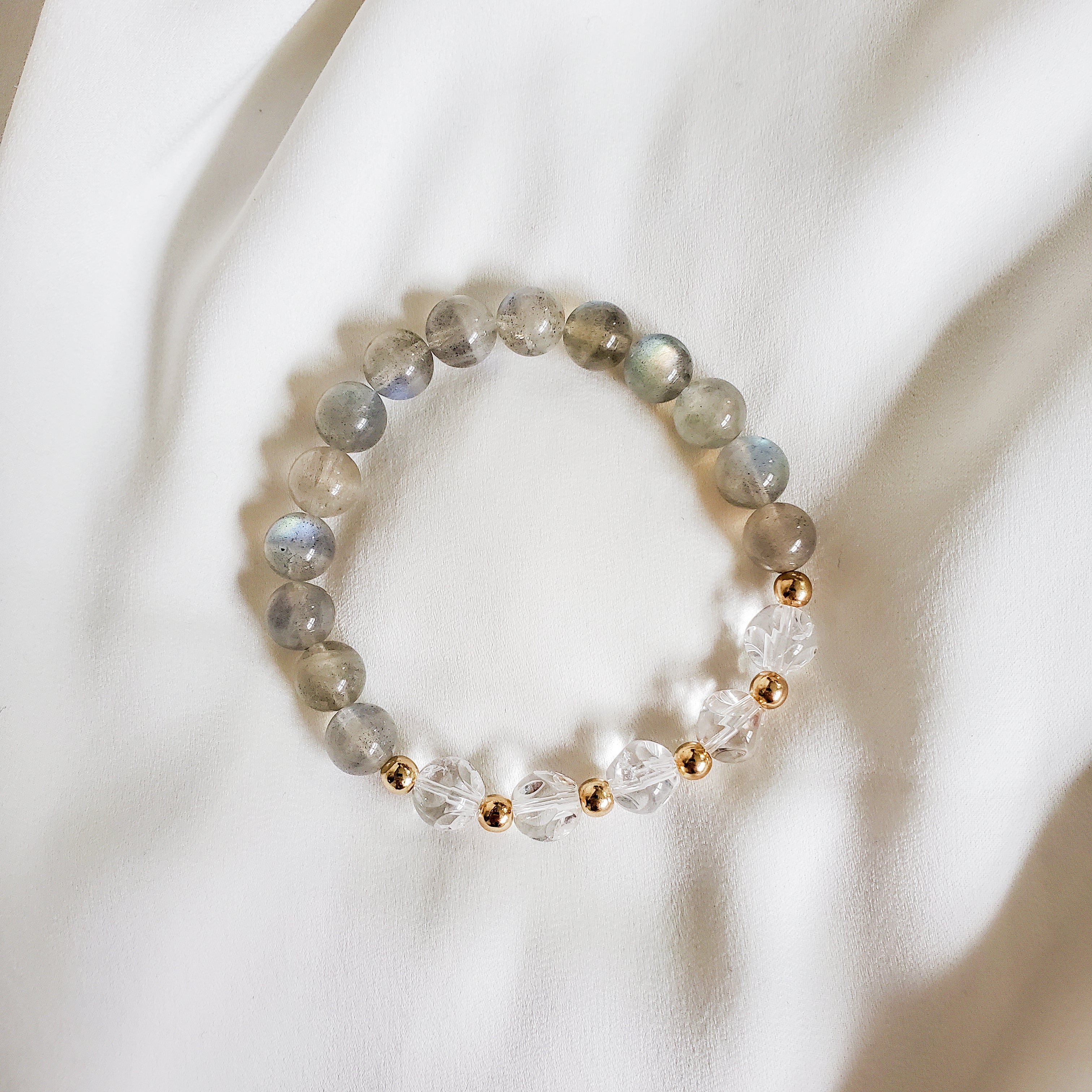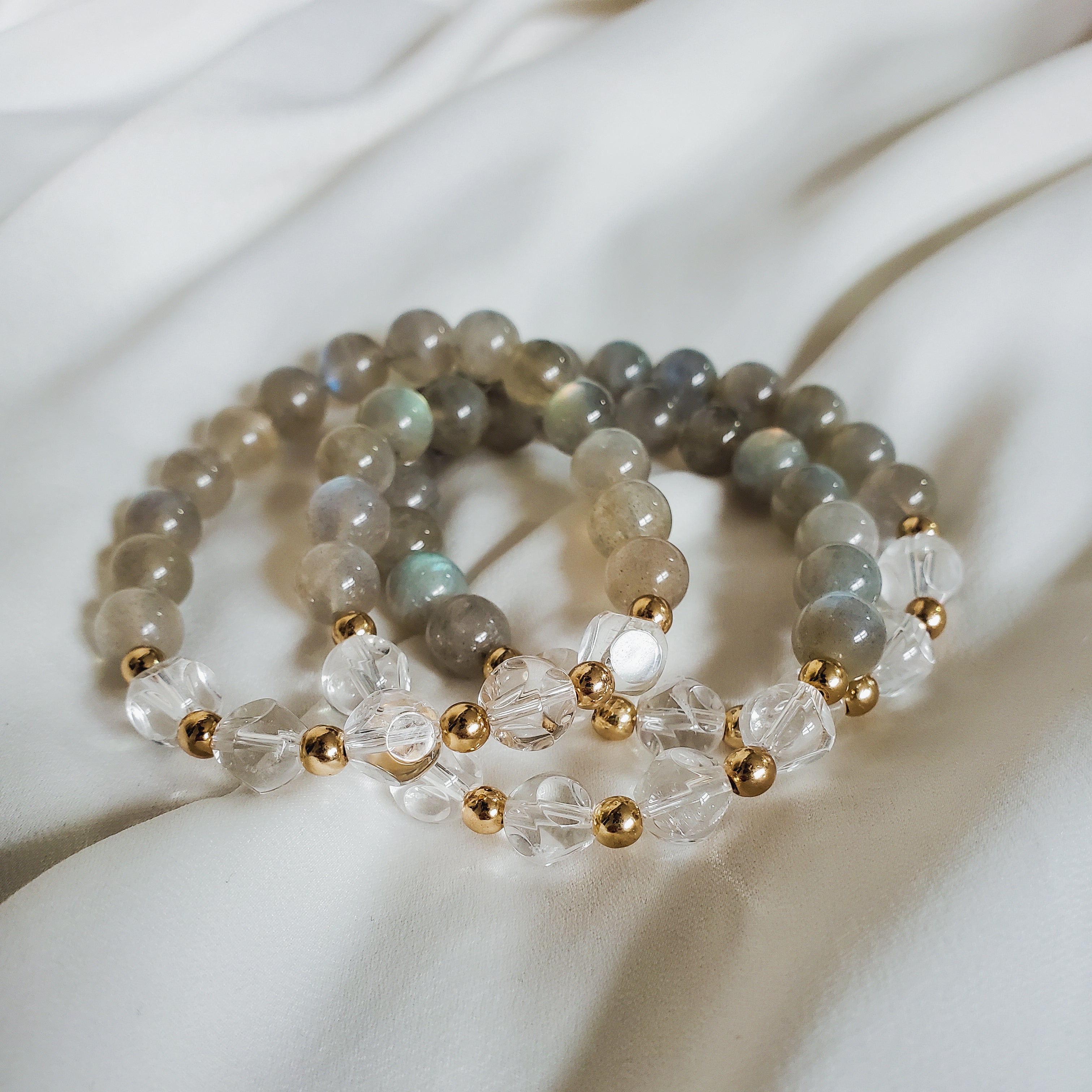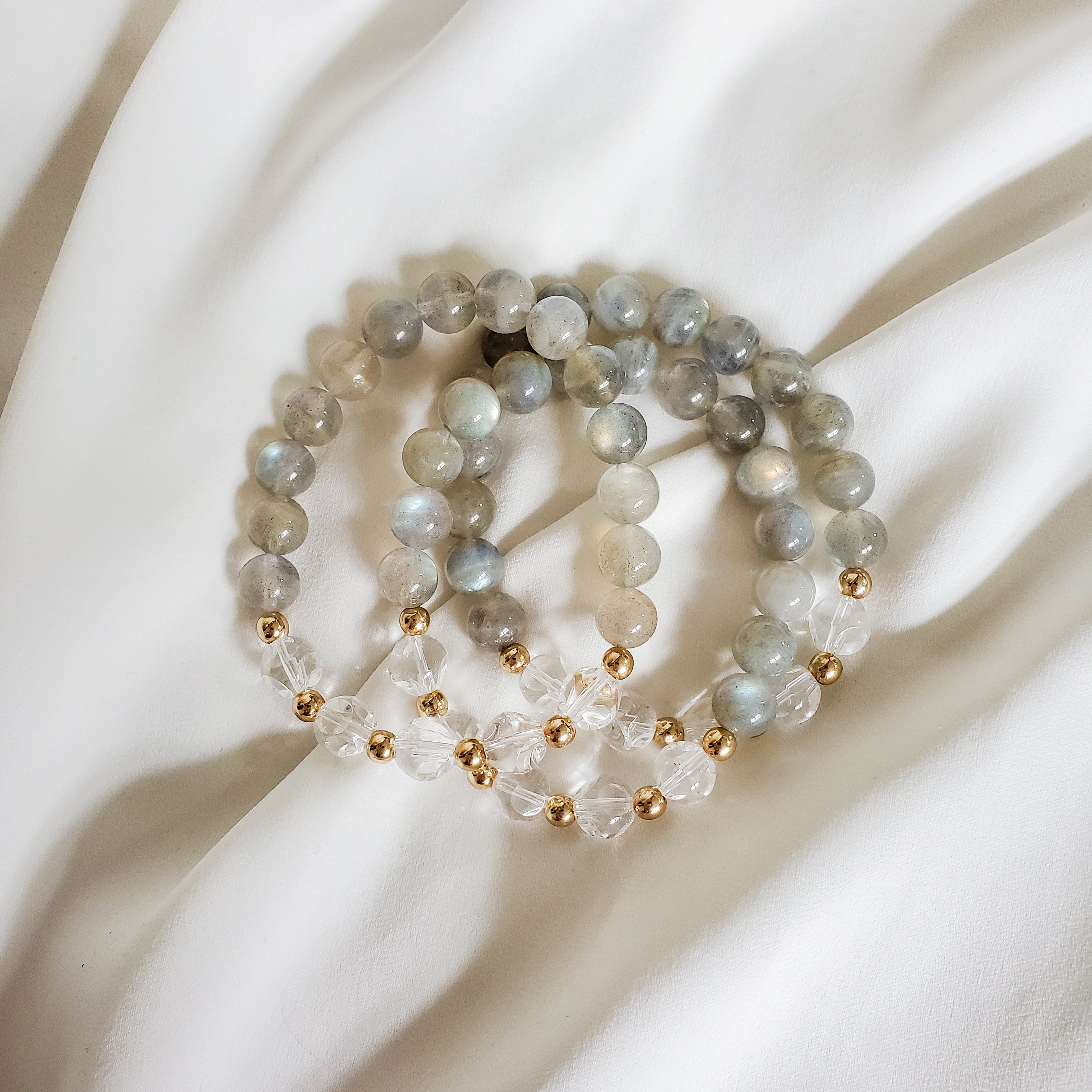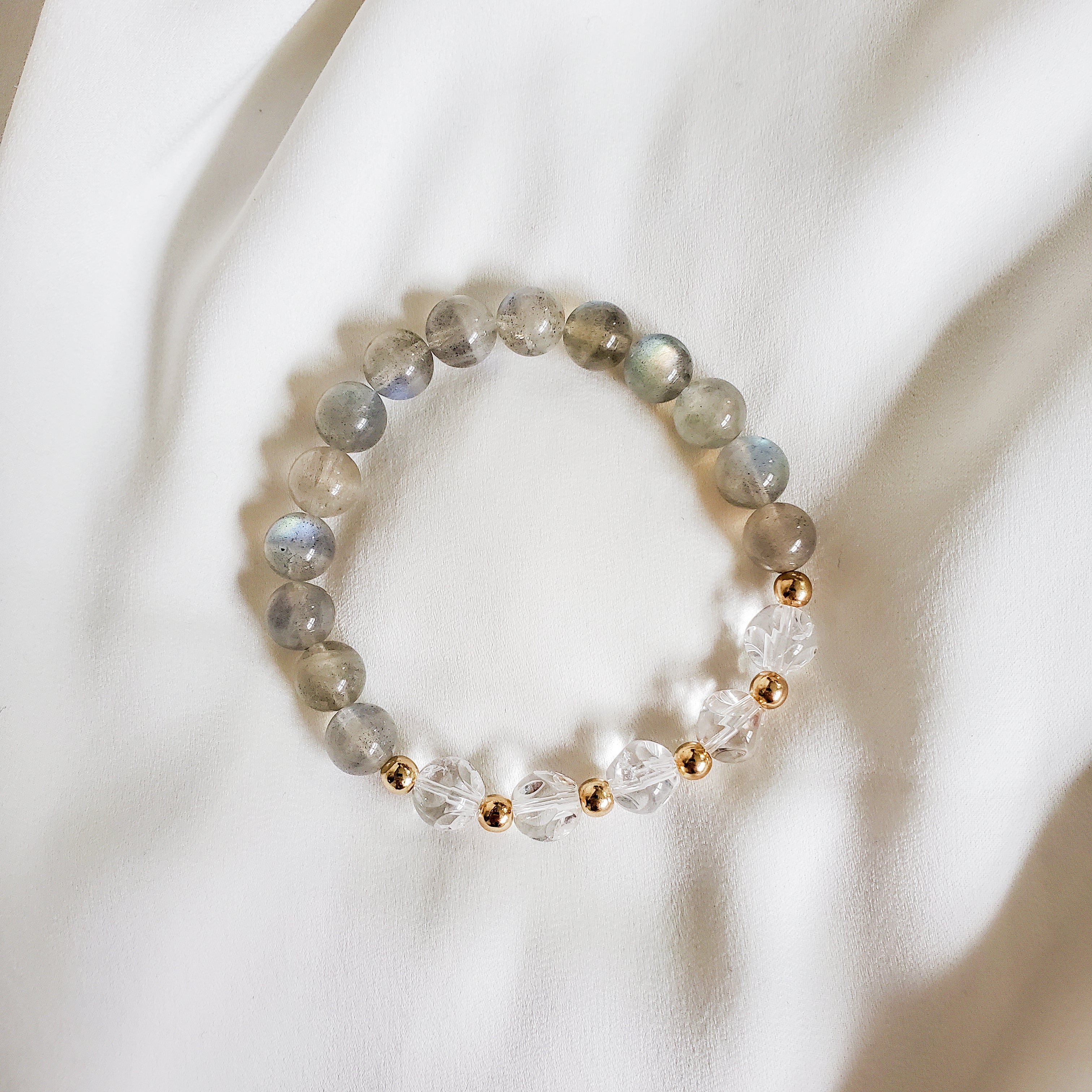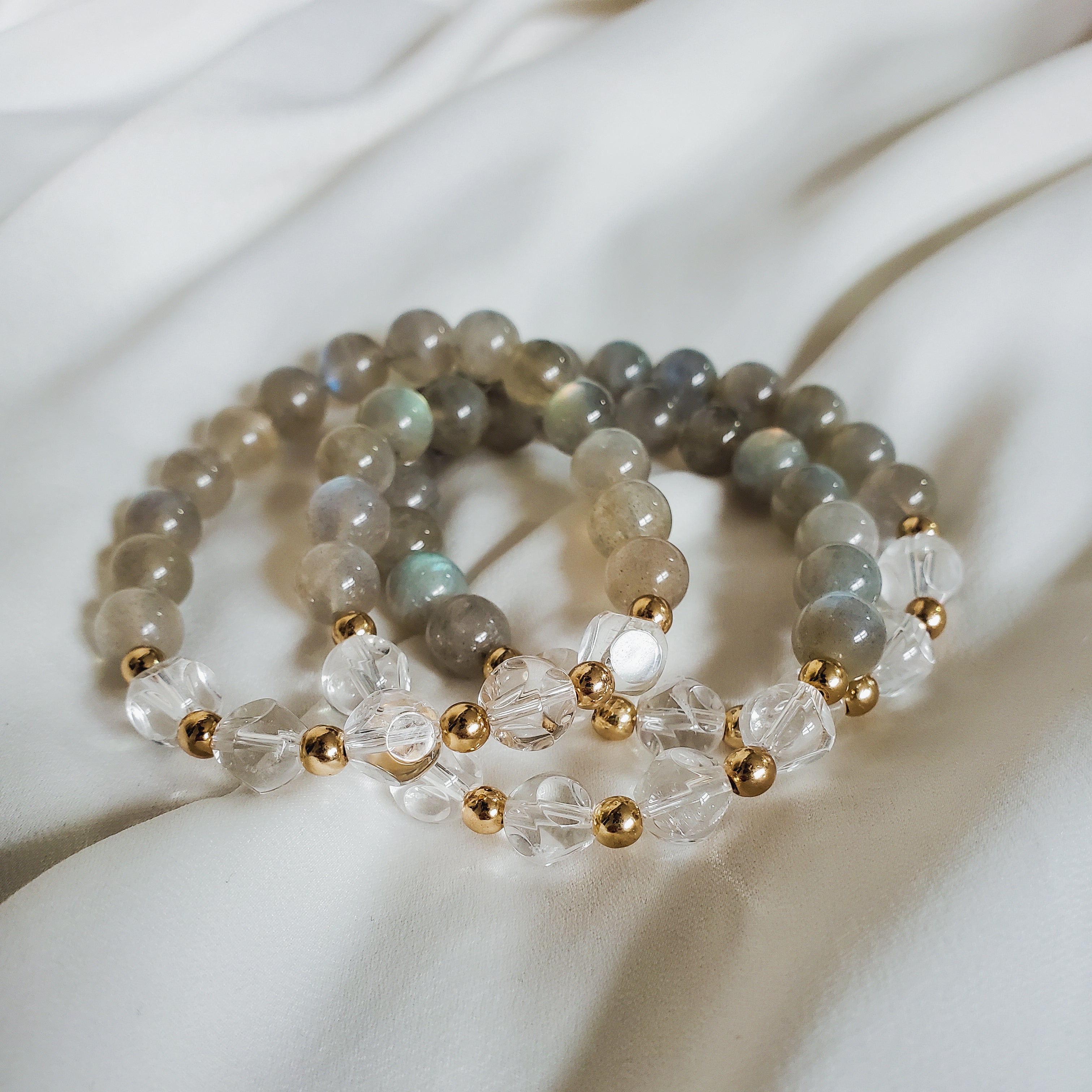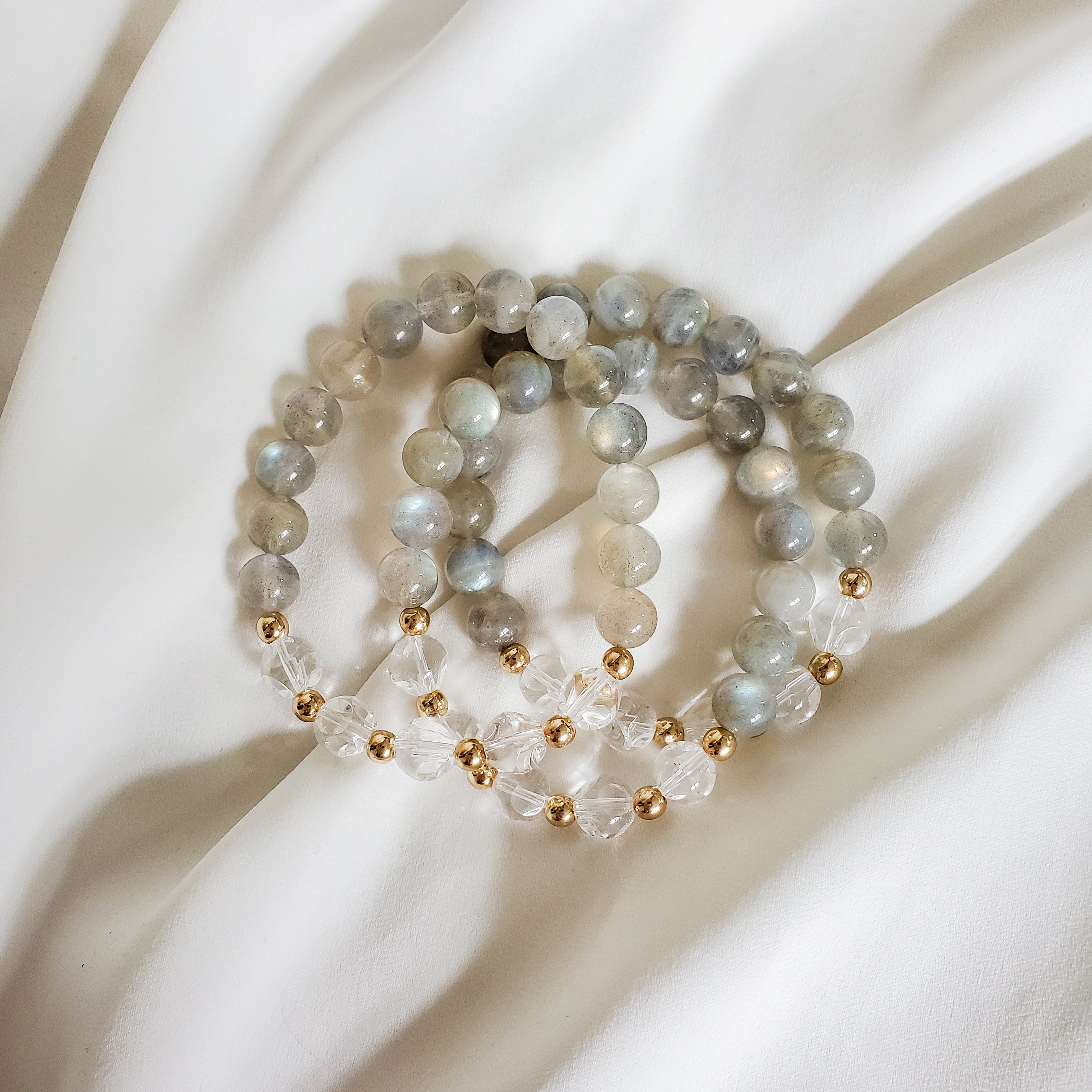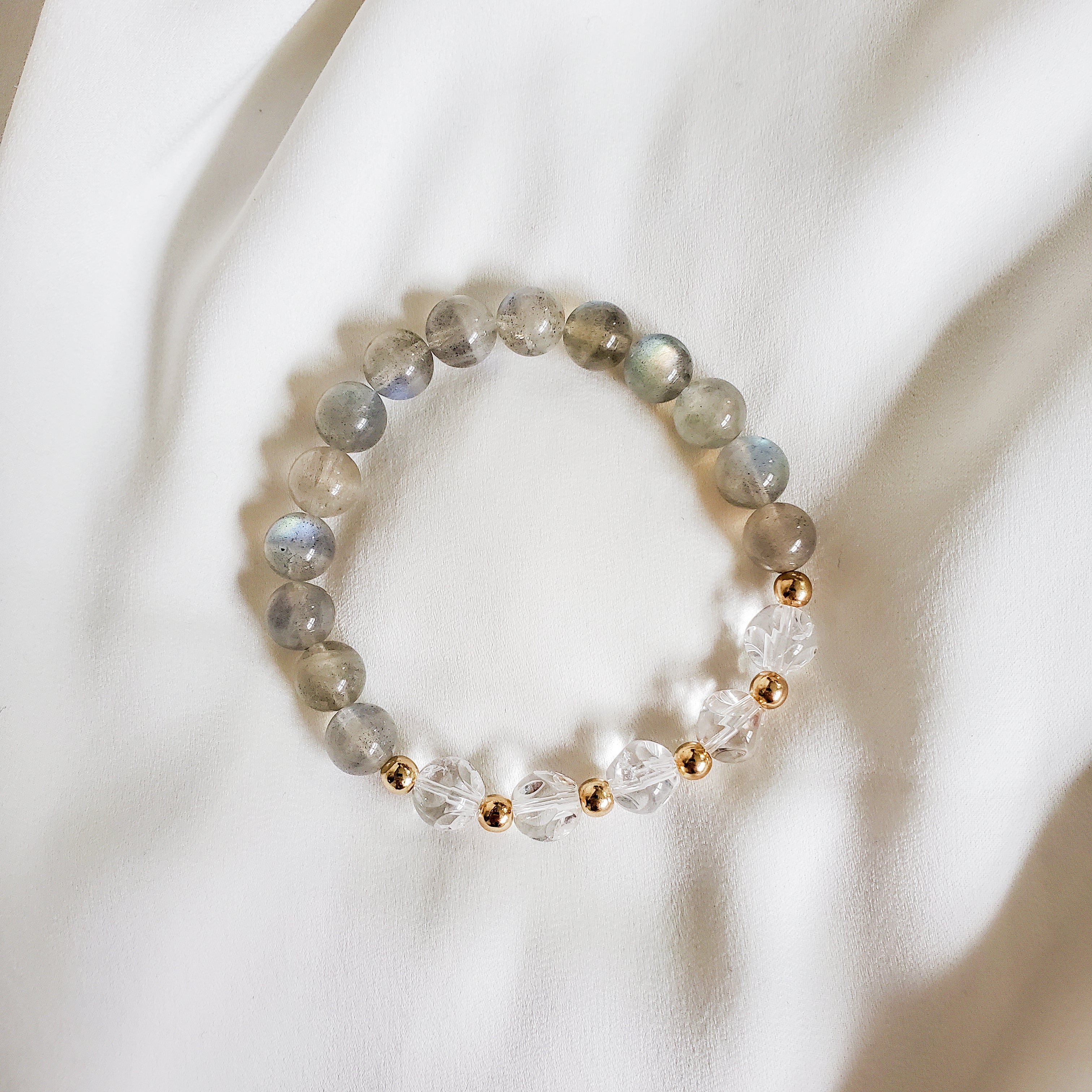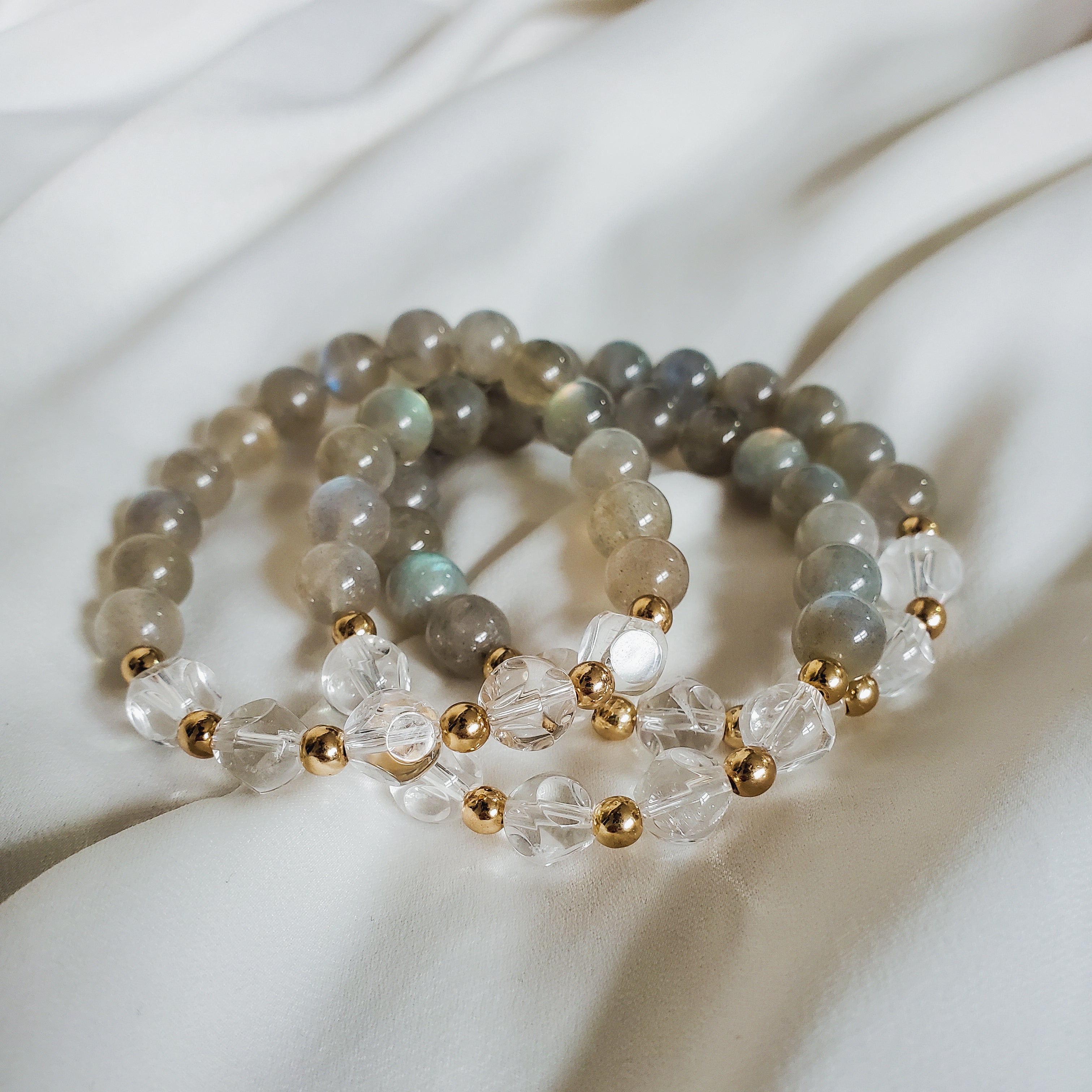 Labradorite is a stone of transformation and magic. According to Inuit legend, the Northern lights were trapped inside as the stone appears to have changing colours. This is called "labradorescence" which is from aggregate layers within the stone that refract light causing flashes of peacock blue, gold, green, pink, purple and orange. It creates a shield around you to protect your aura and guard you against negativity.
AAA quality labradorite, clear quartz dice shape, gold hematite
8mm gemstone beads.
Stretch bracelet. Made to order.