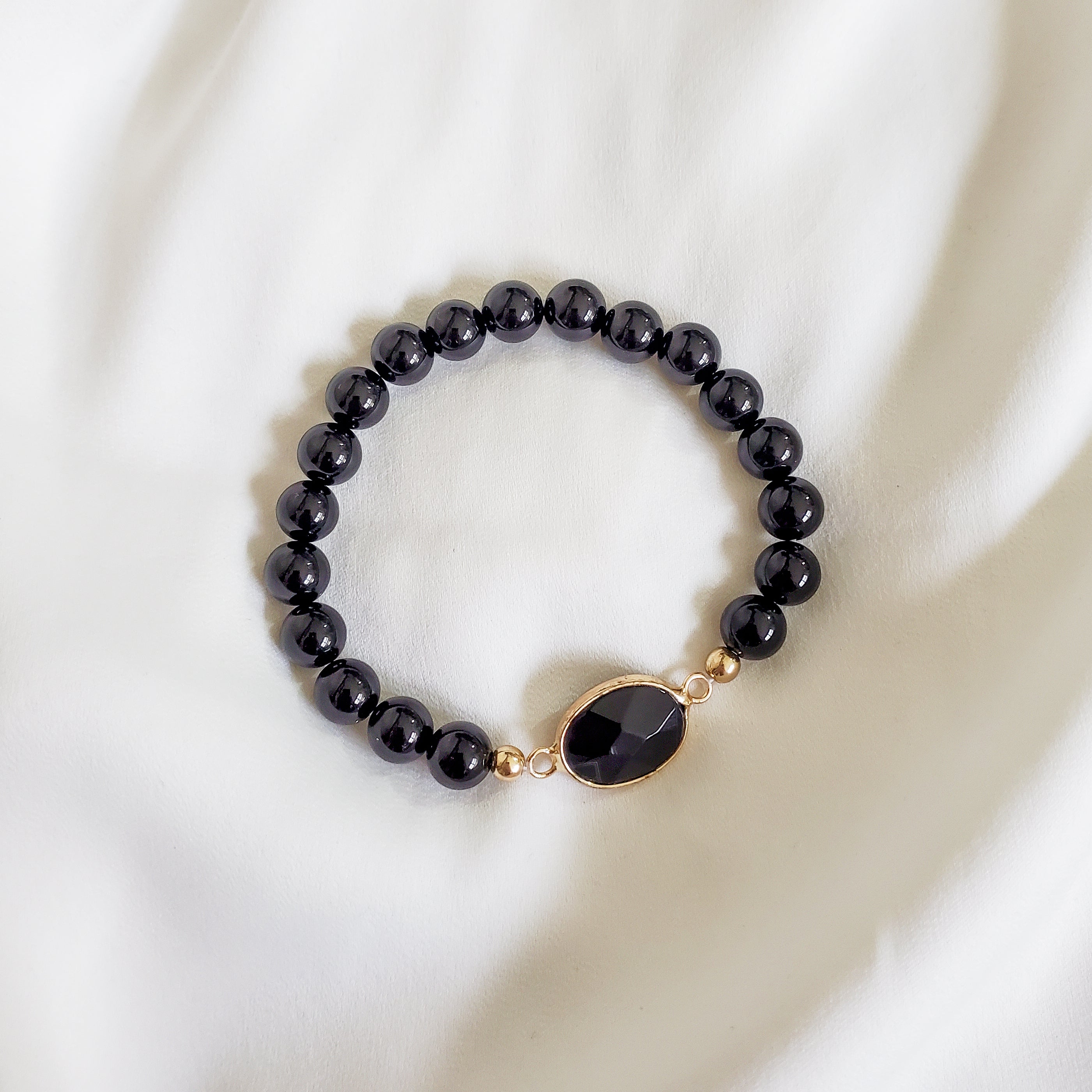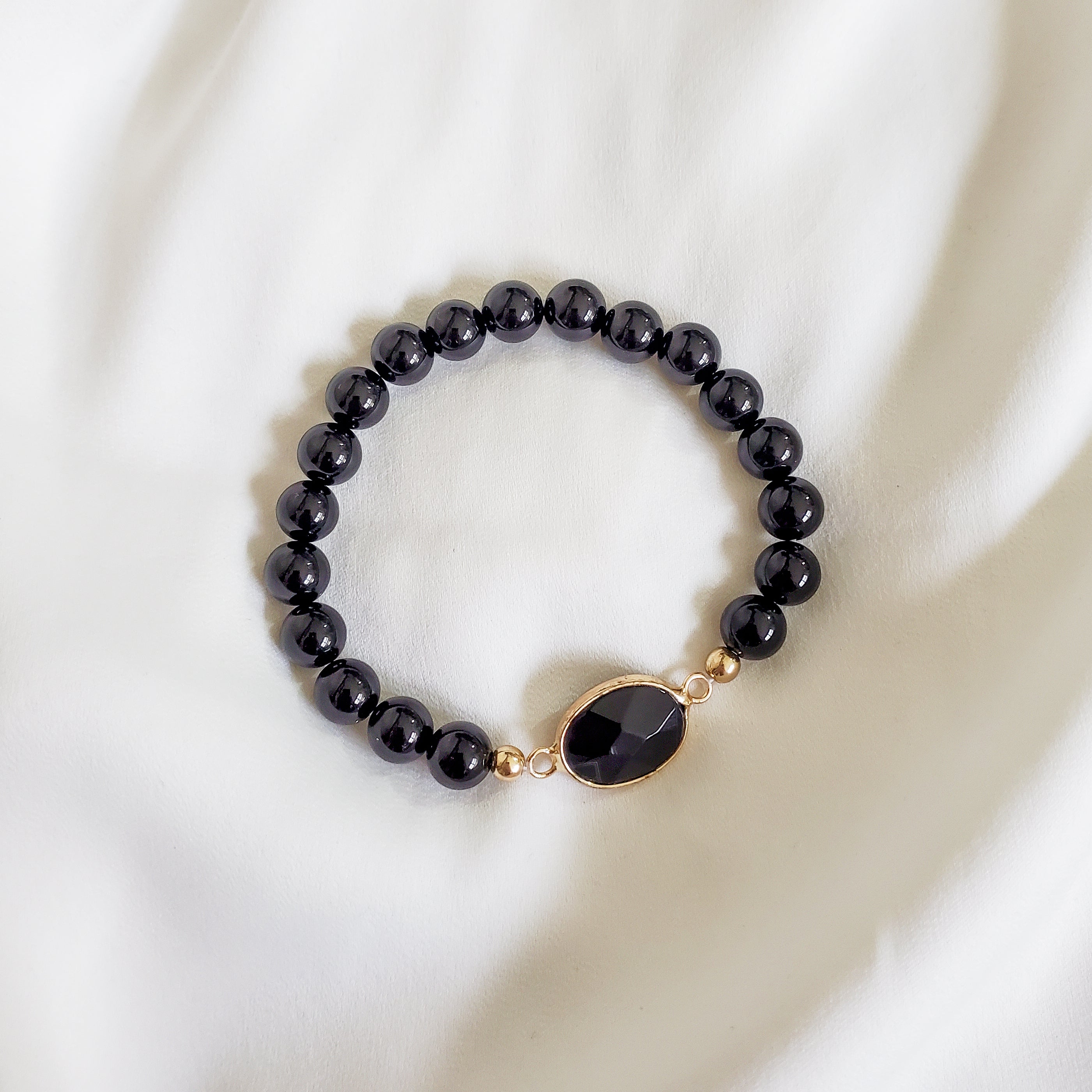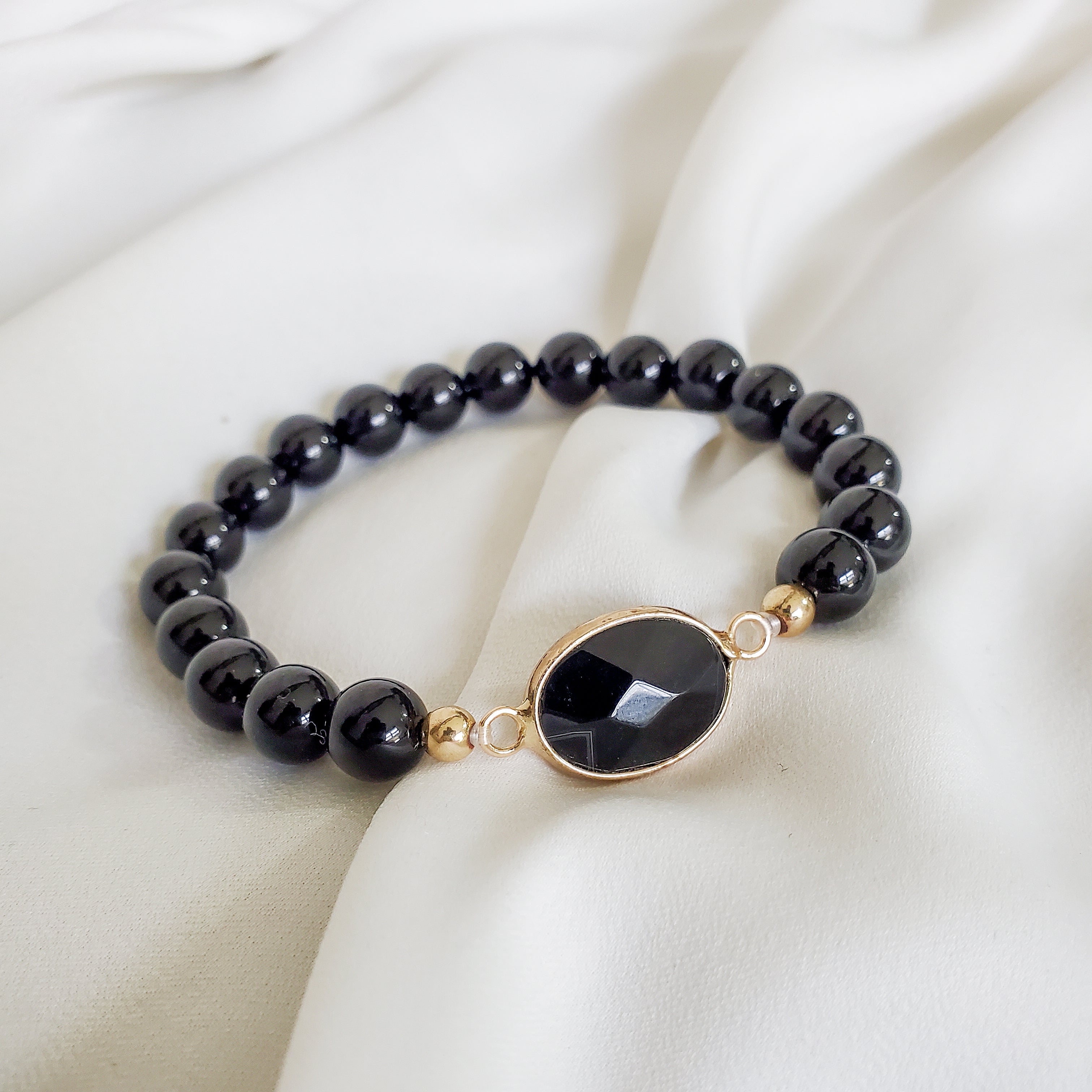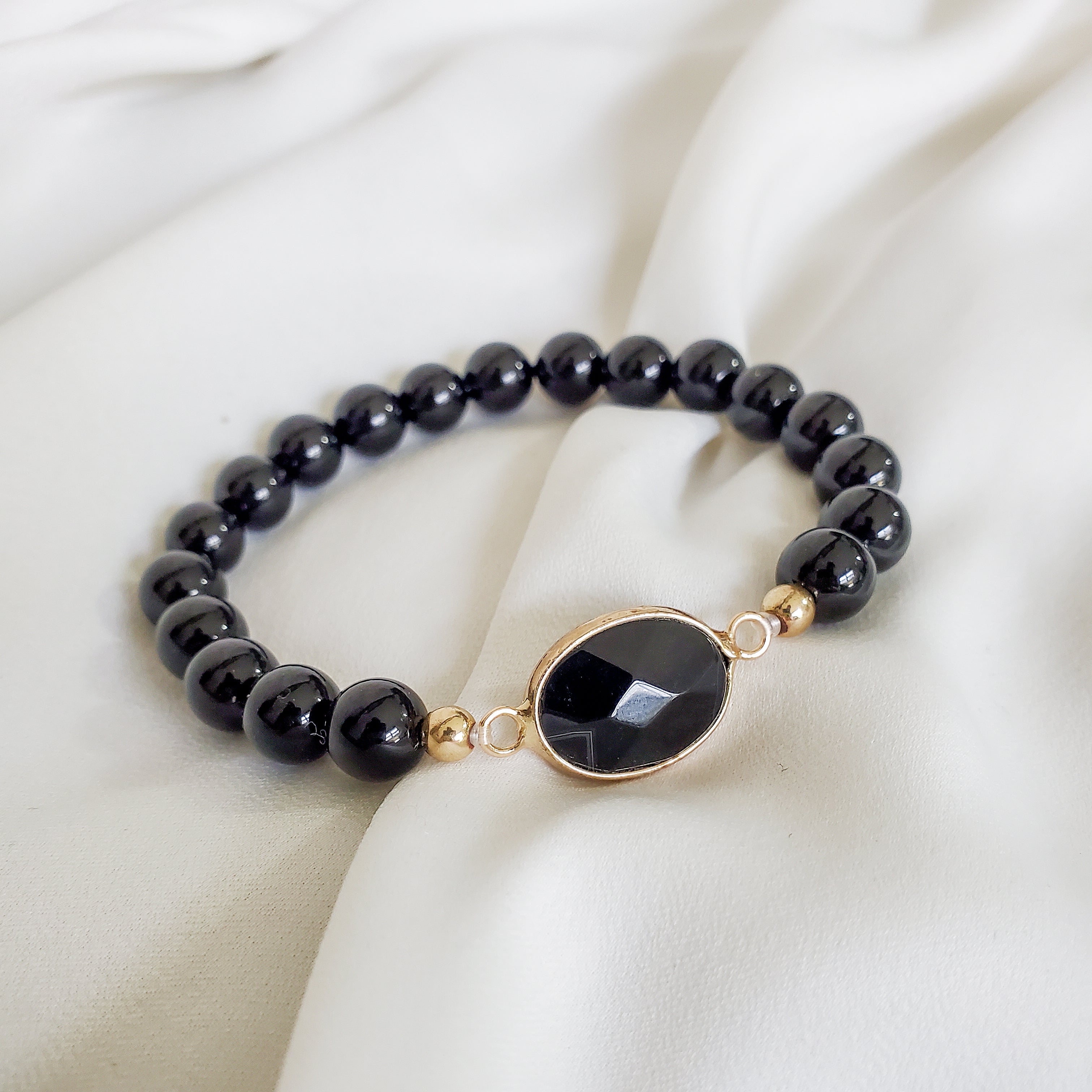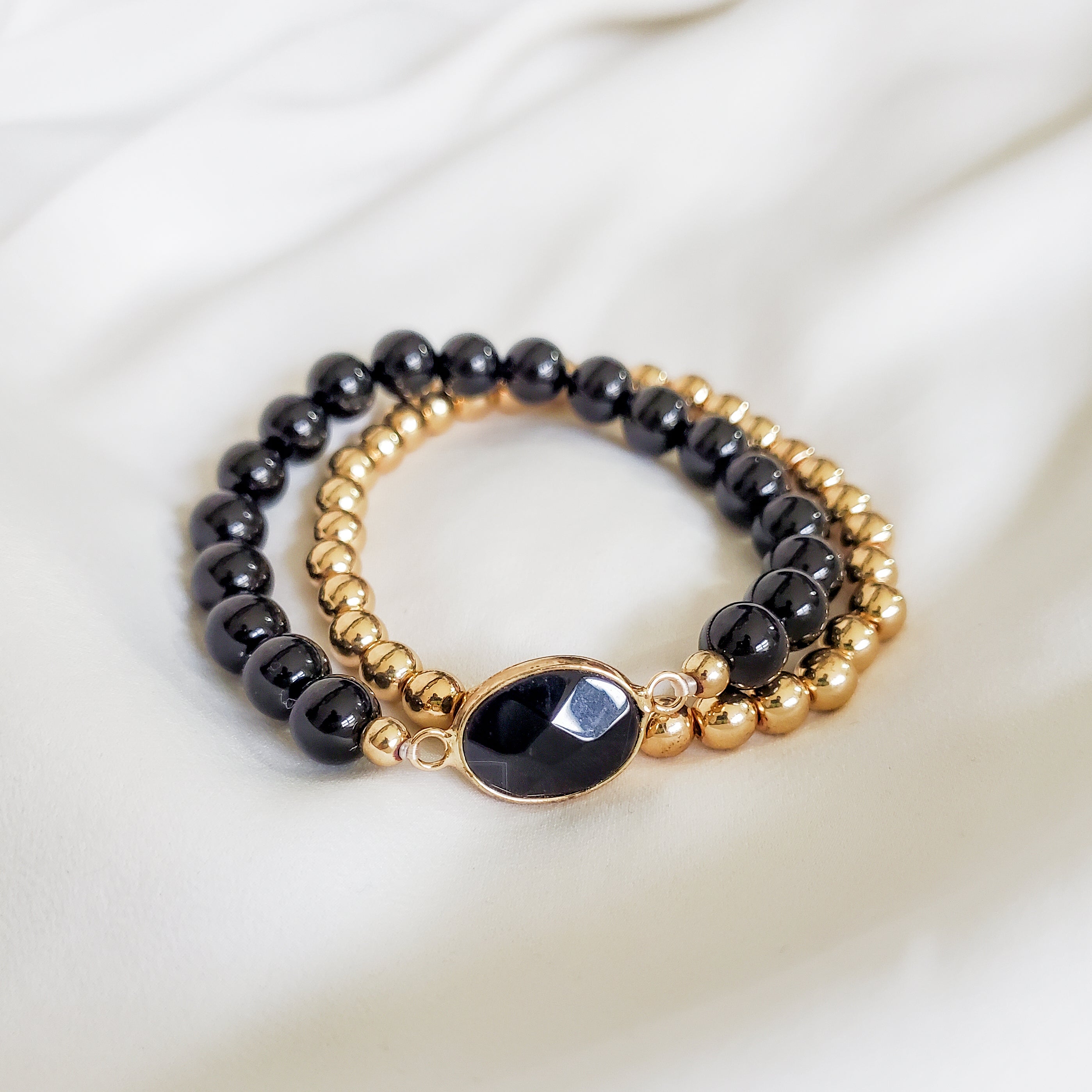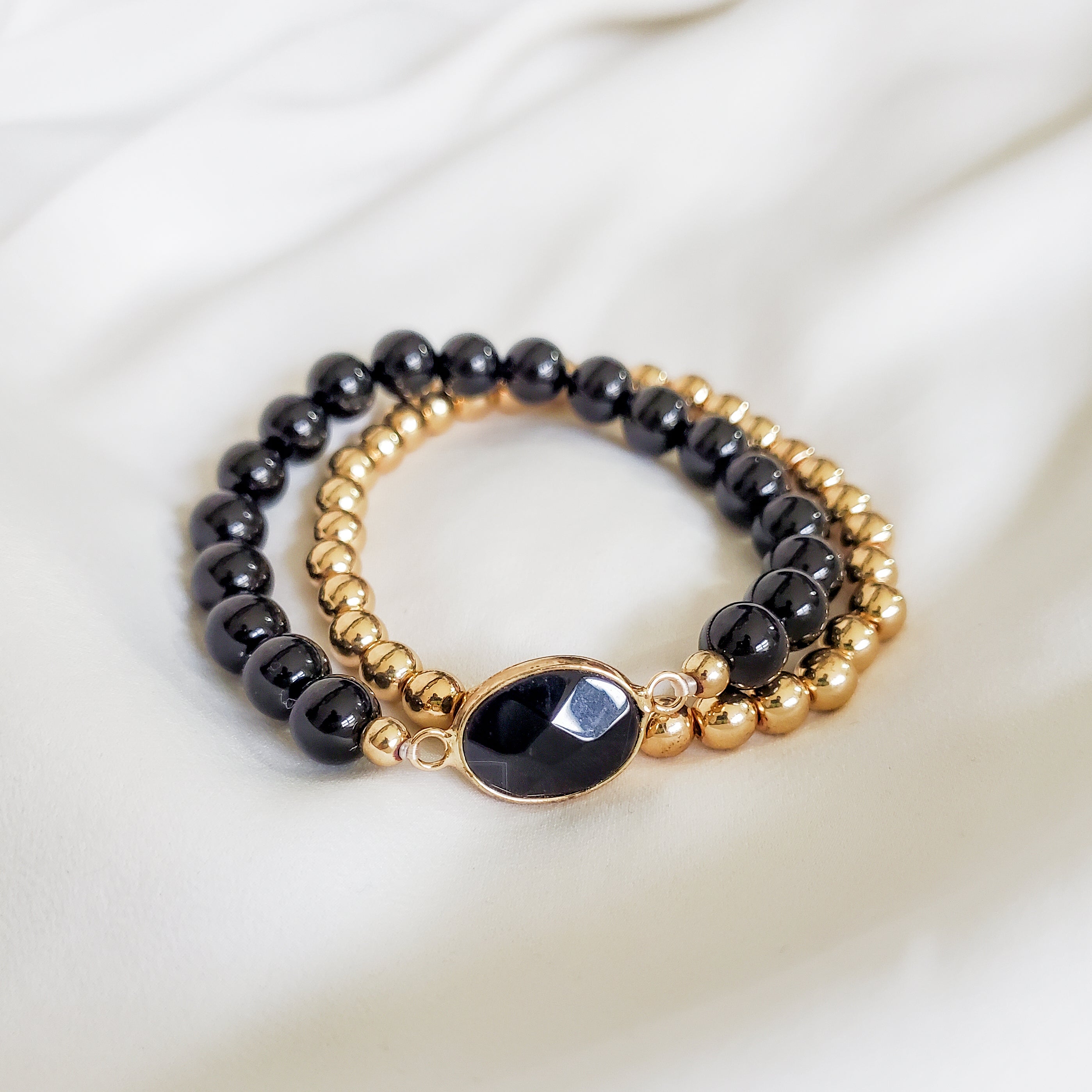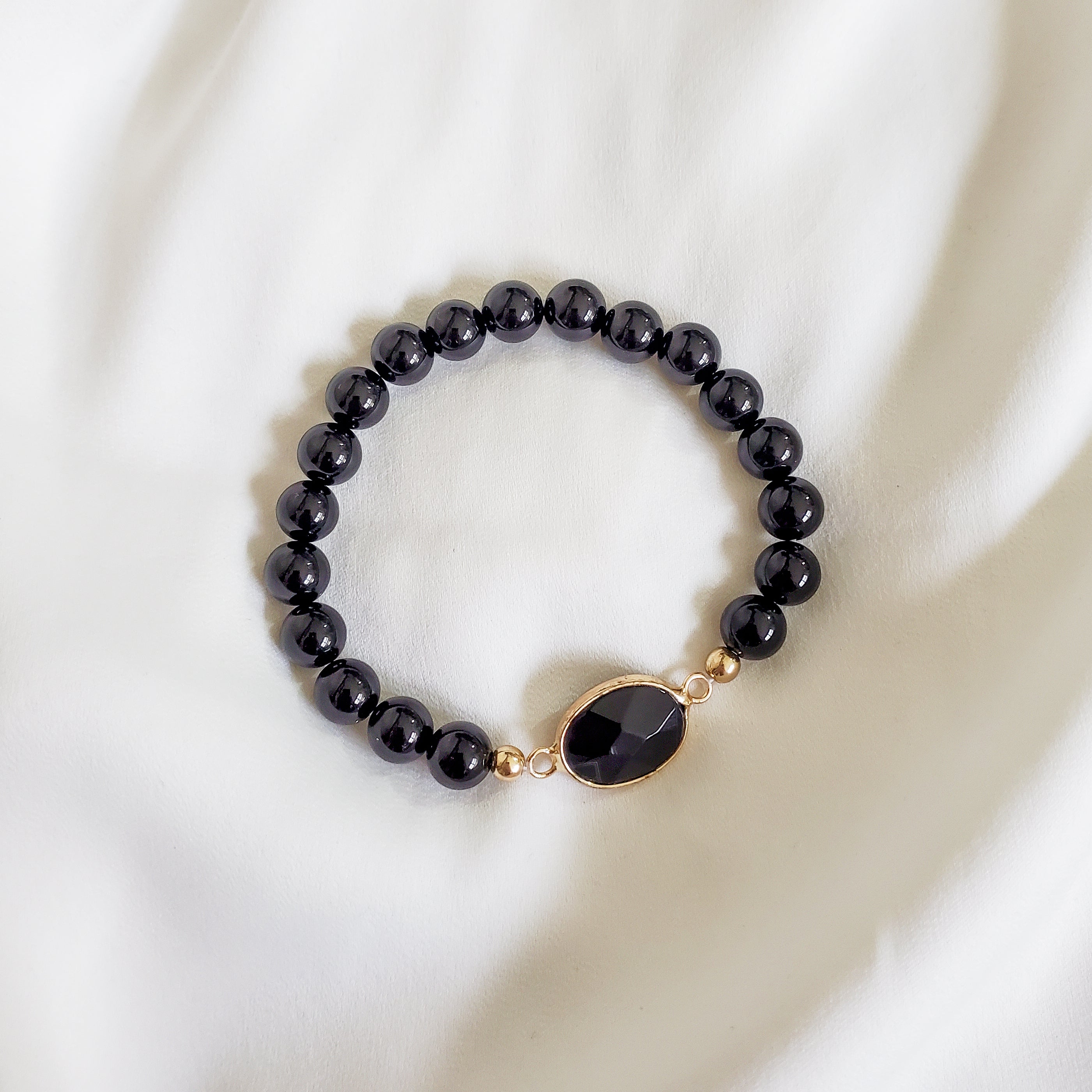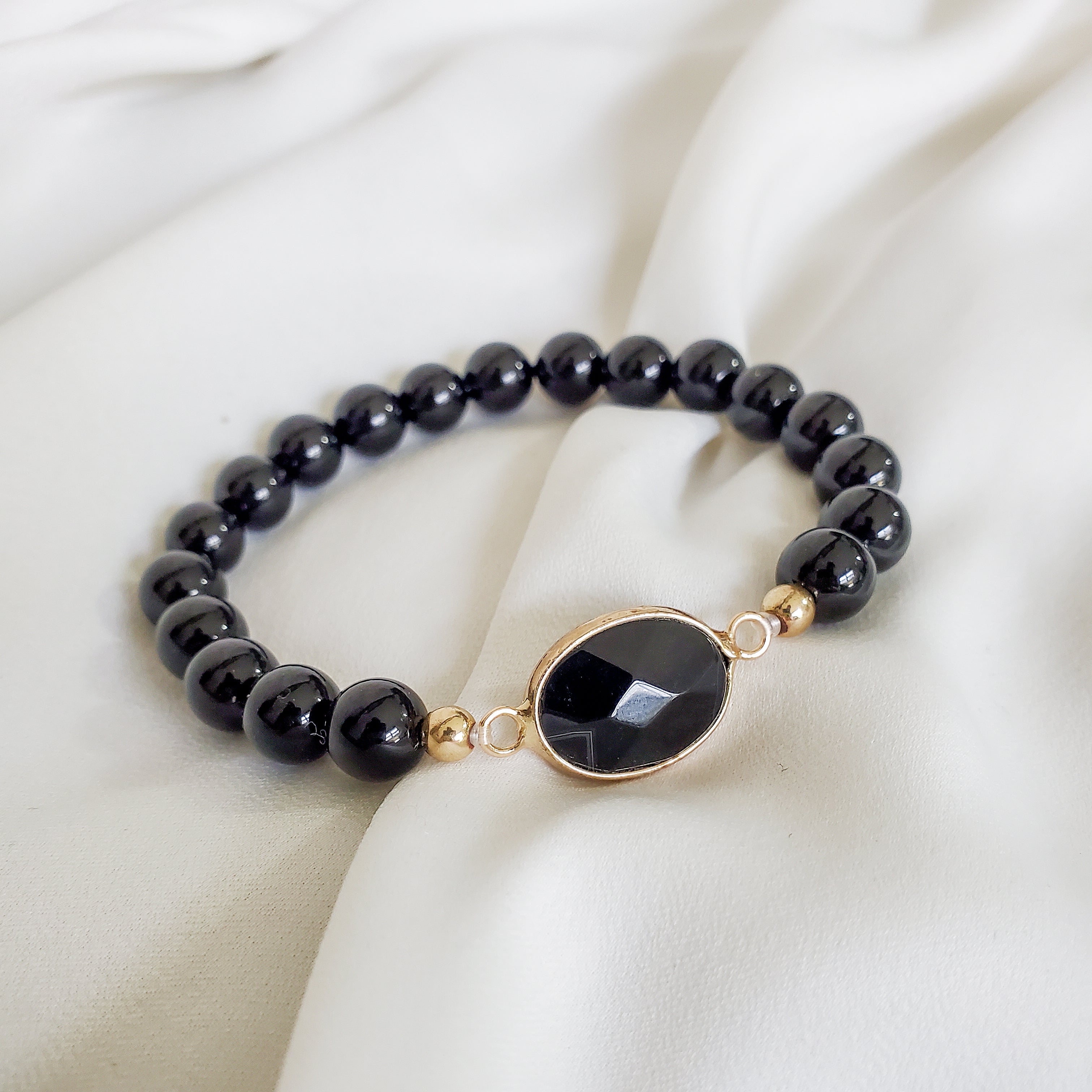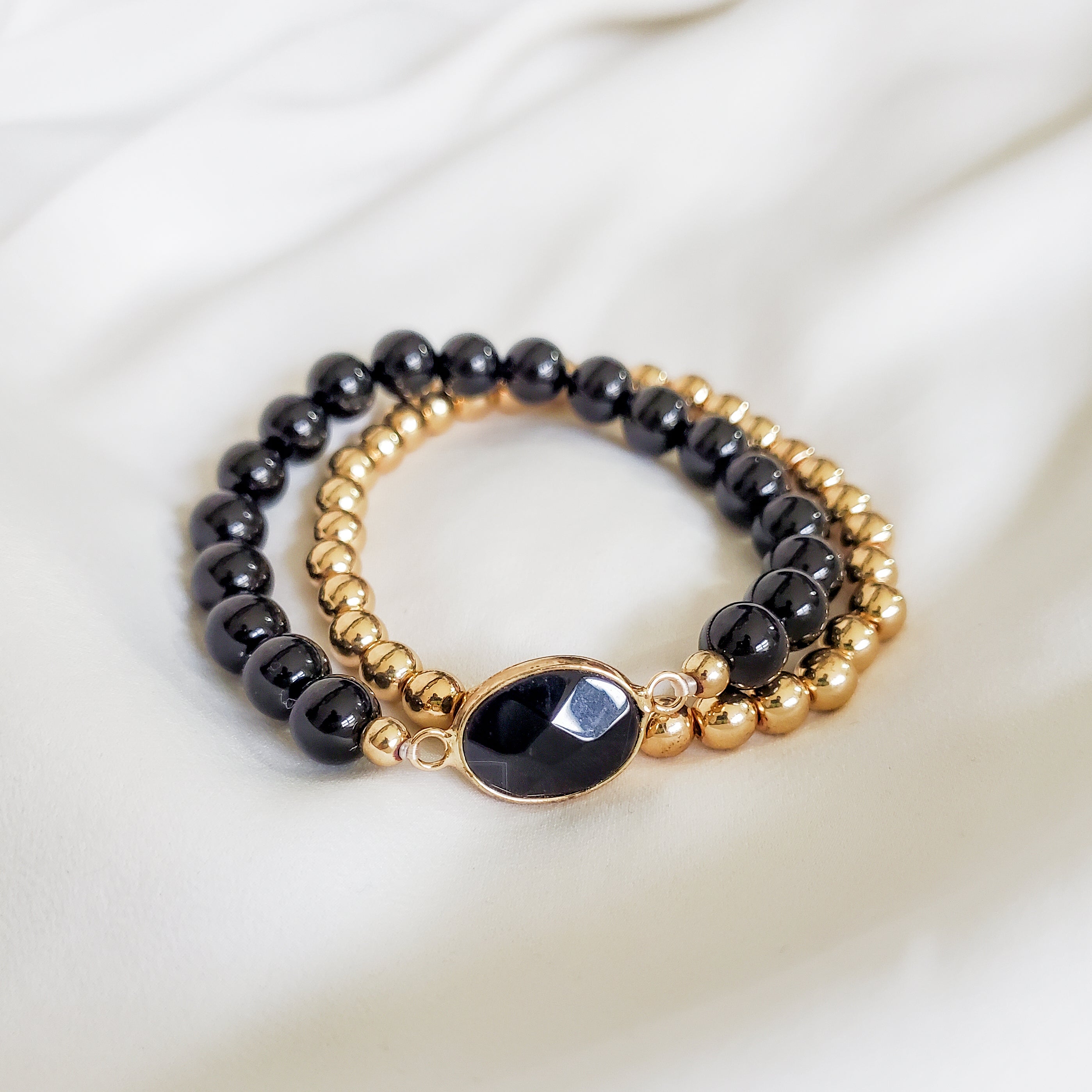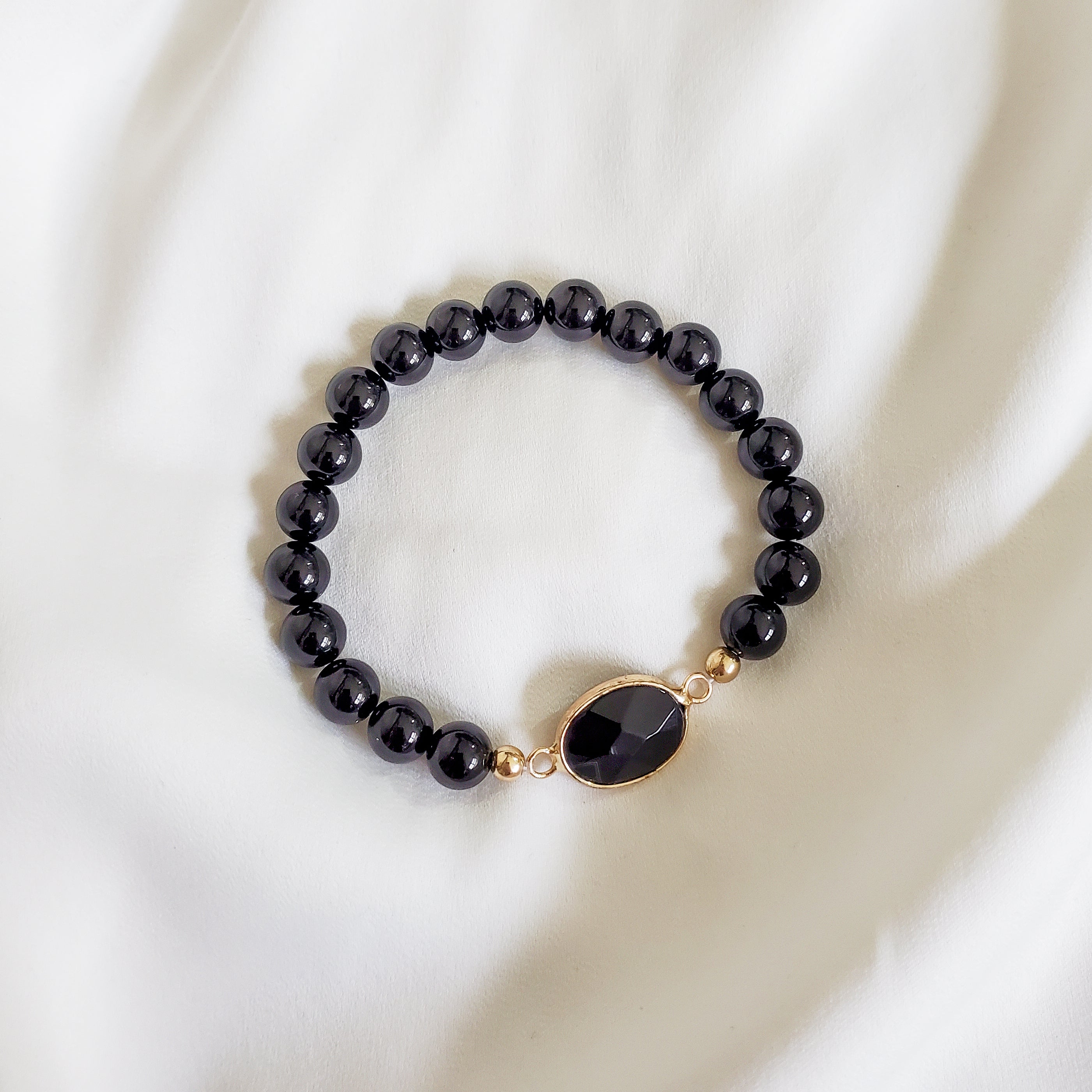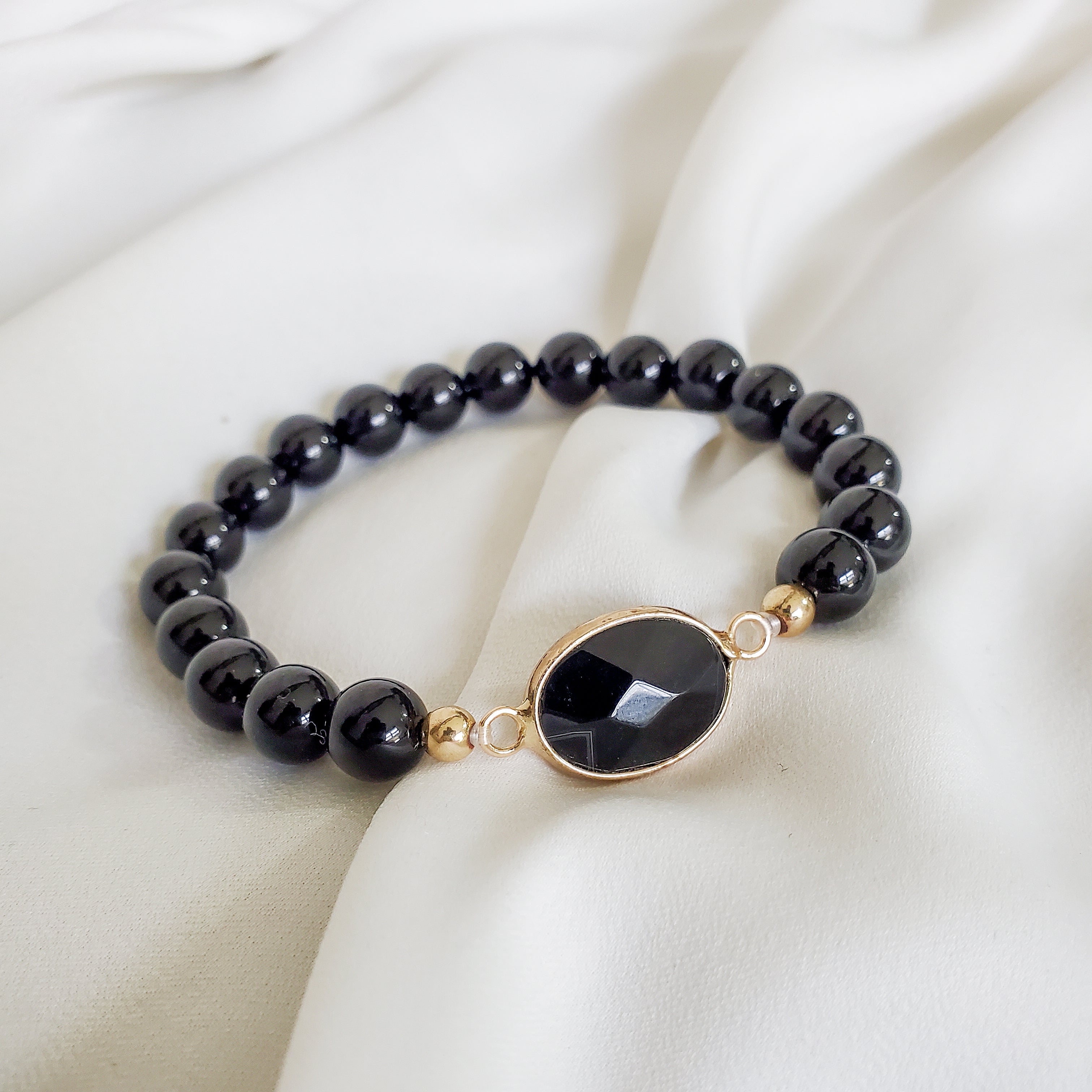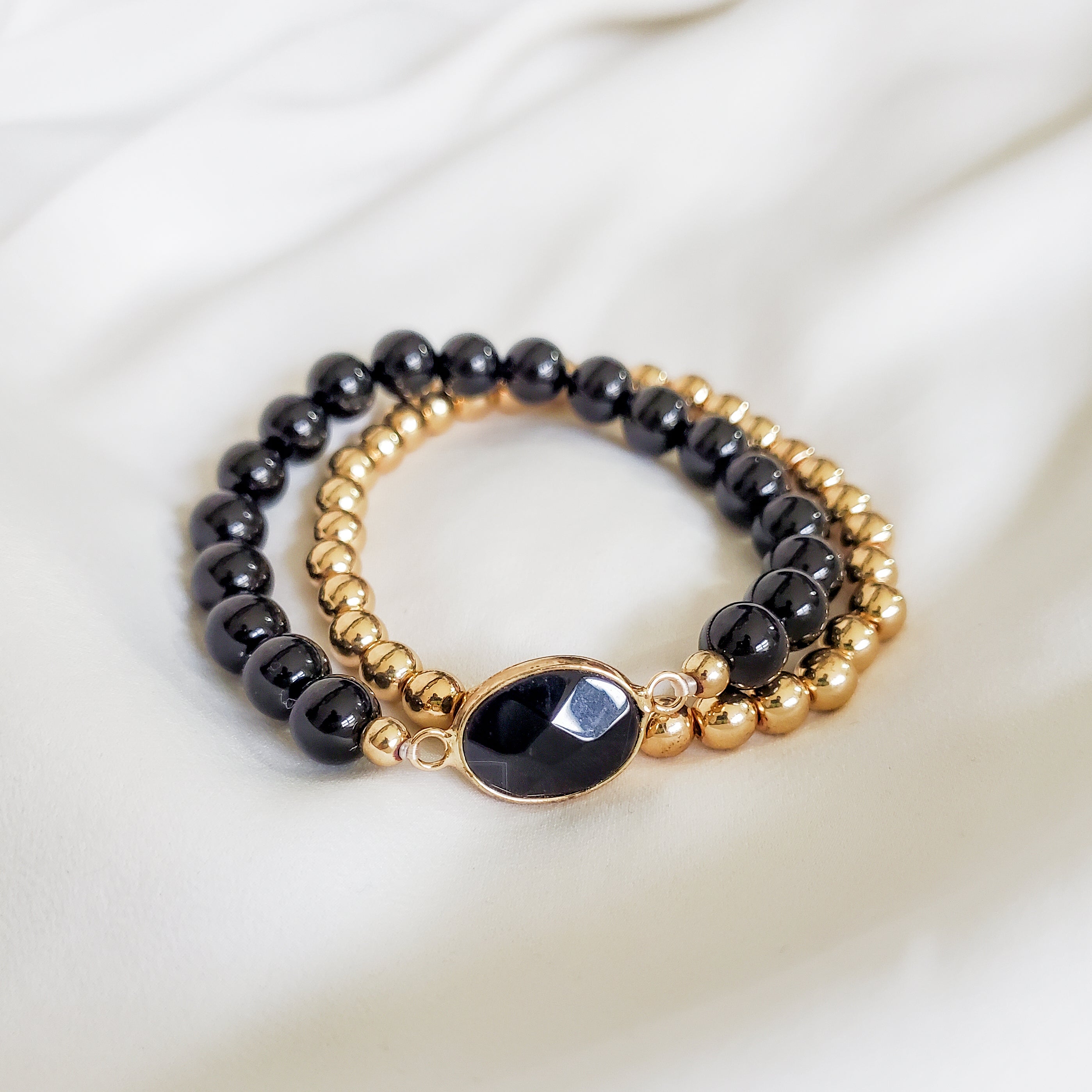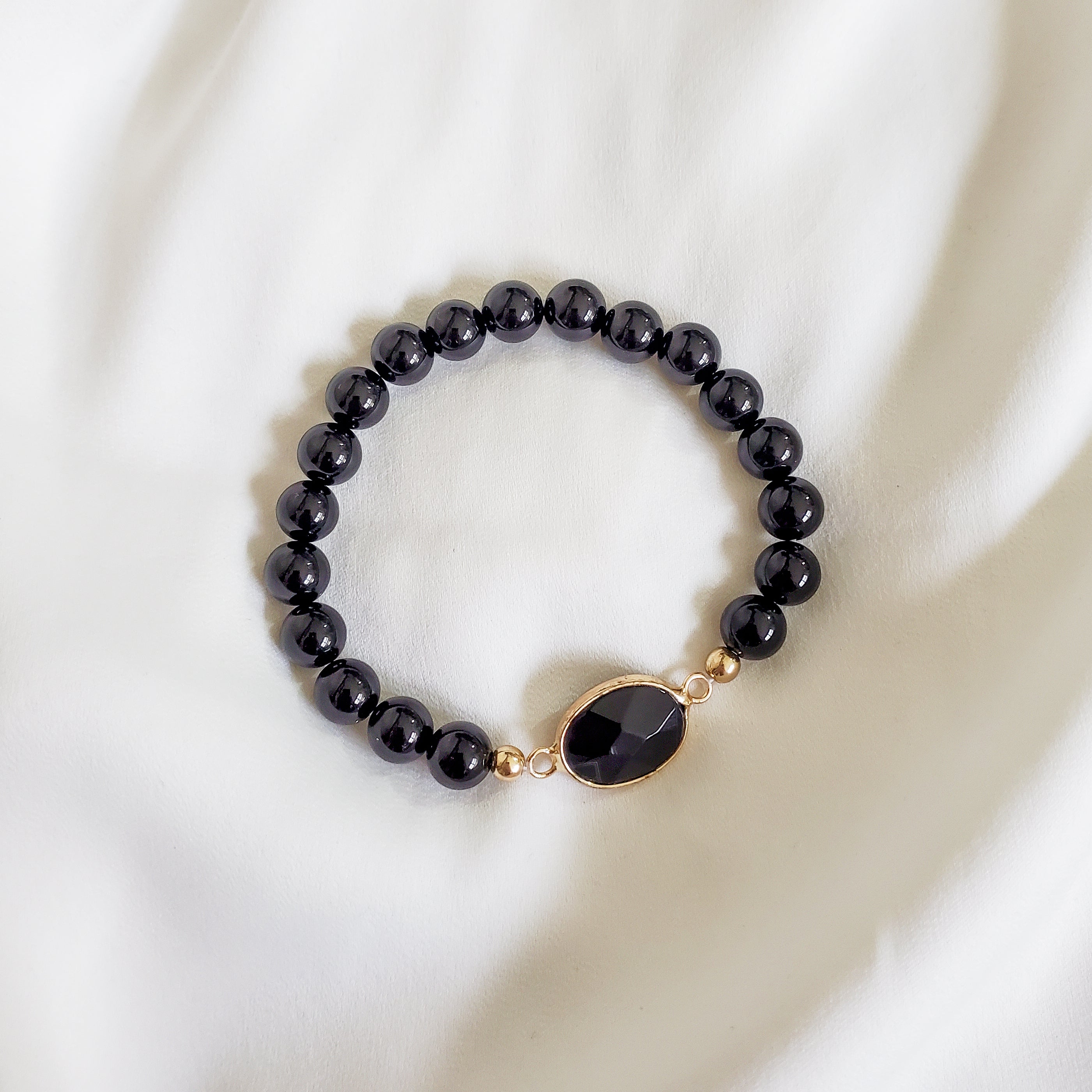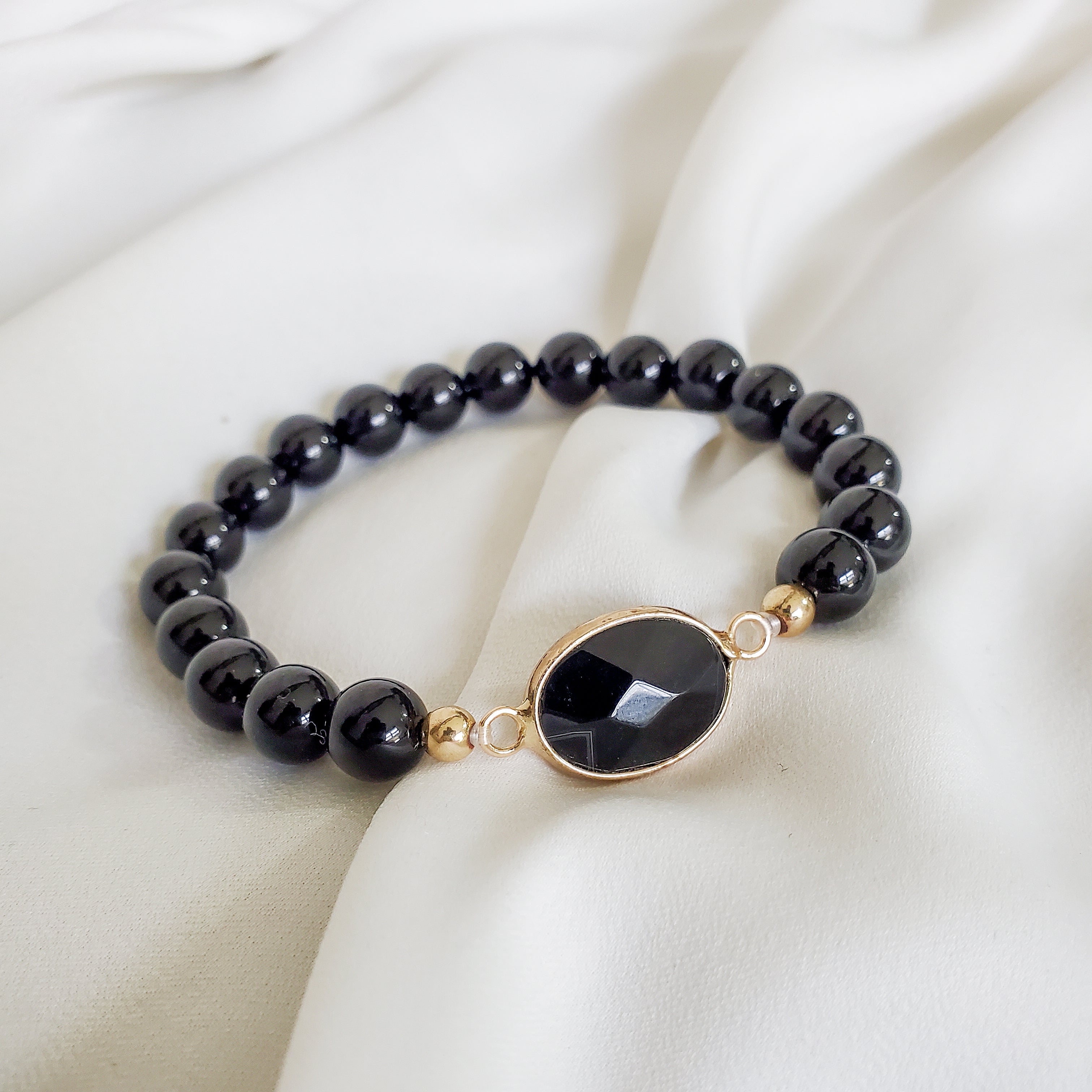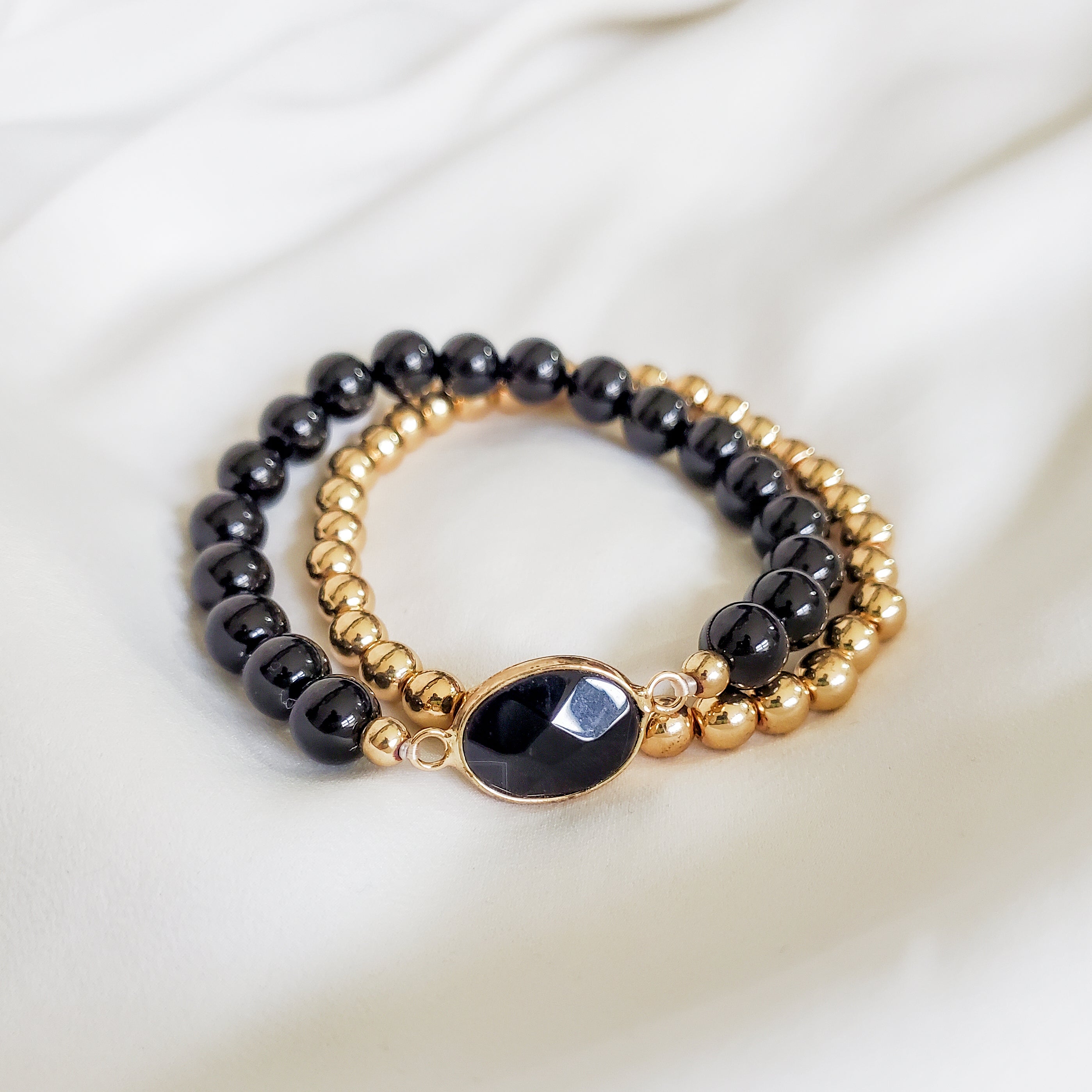 Wear this bracelet with a t-shirt and jeans, or with that little black dress. Either way, it will look amazing!
Black onyx is a protection stone that is also grounding. It also helps to block negative energy.
Onyx, gold hematite. 8mm gemstone beads.
Onyx connector stone with gold plated edge.
Stretch bracelet. Made to order.