FREE Express shipping in Canada on orders over $150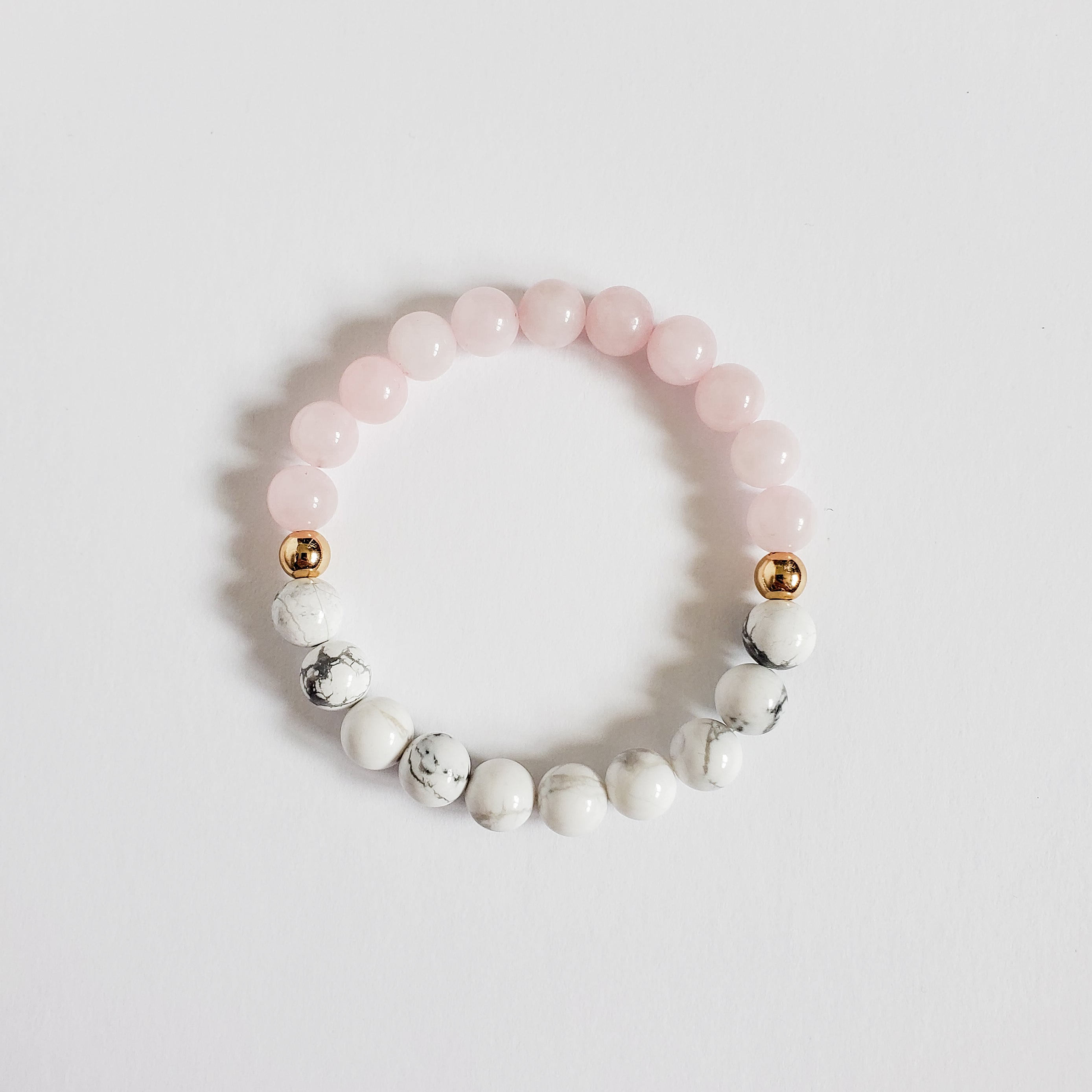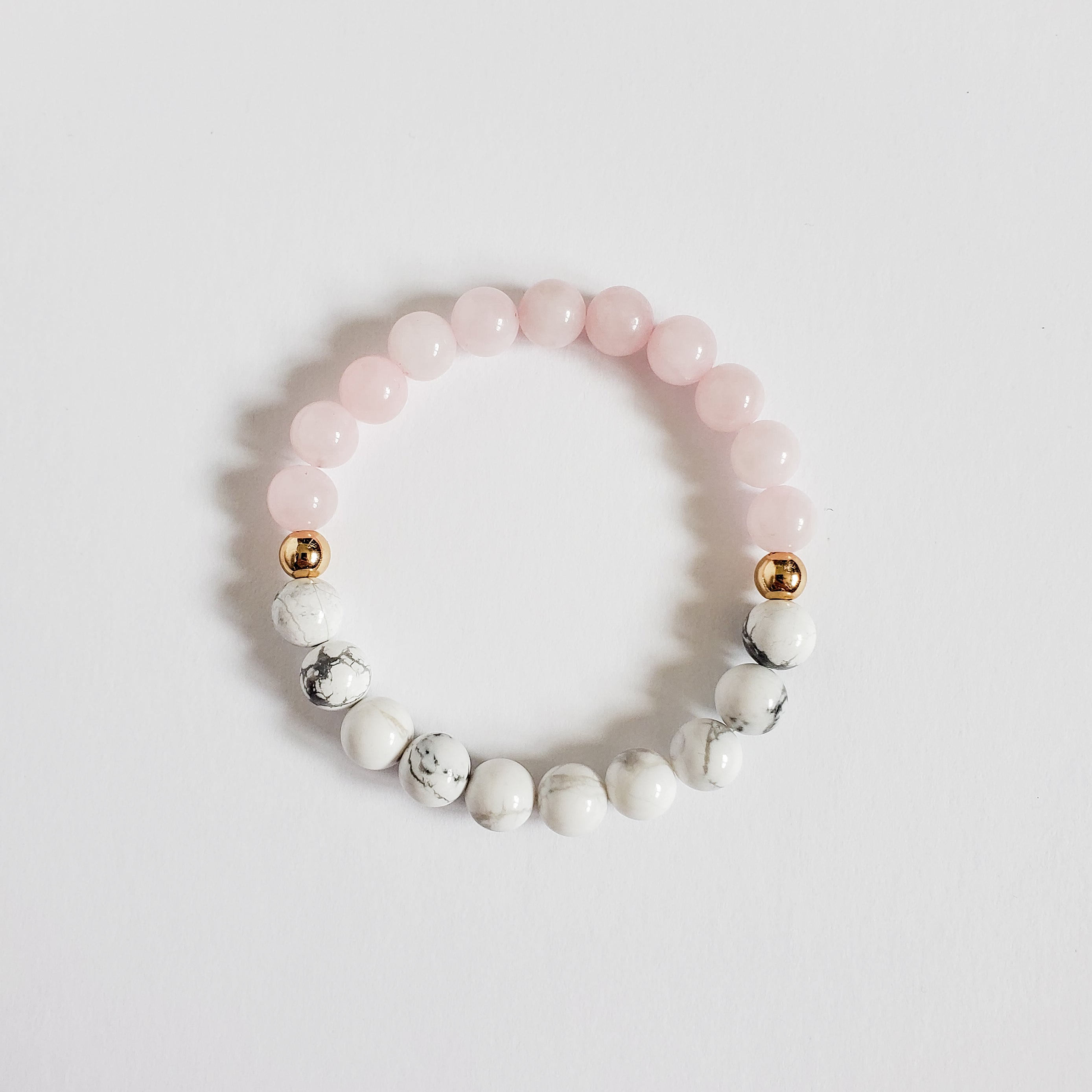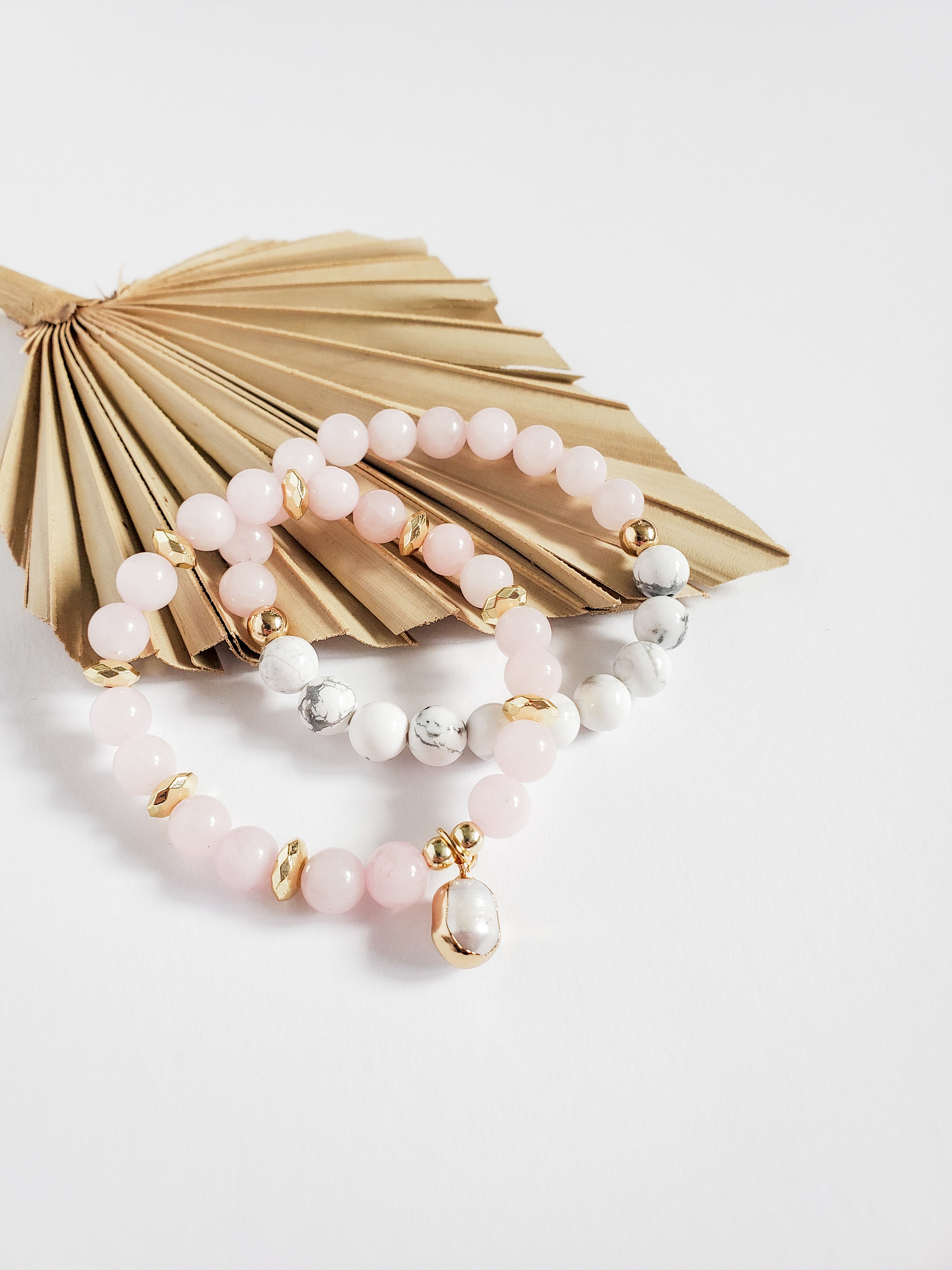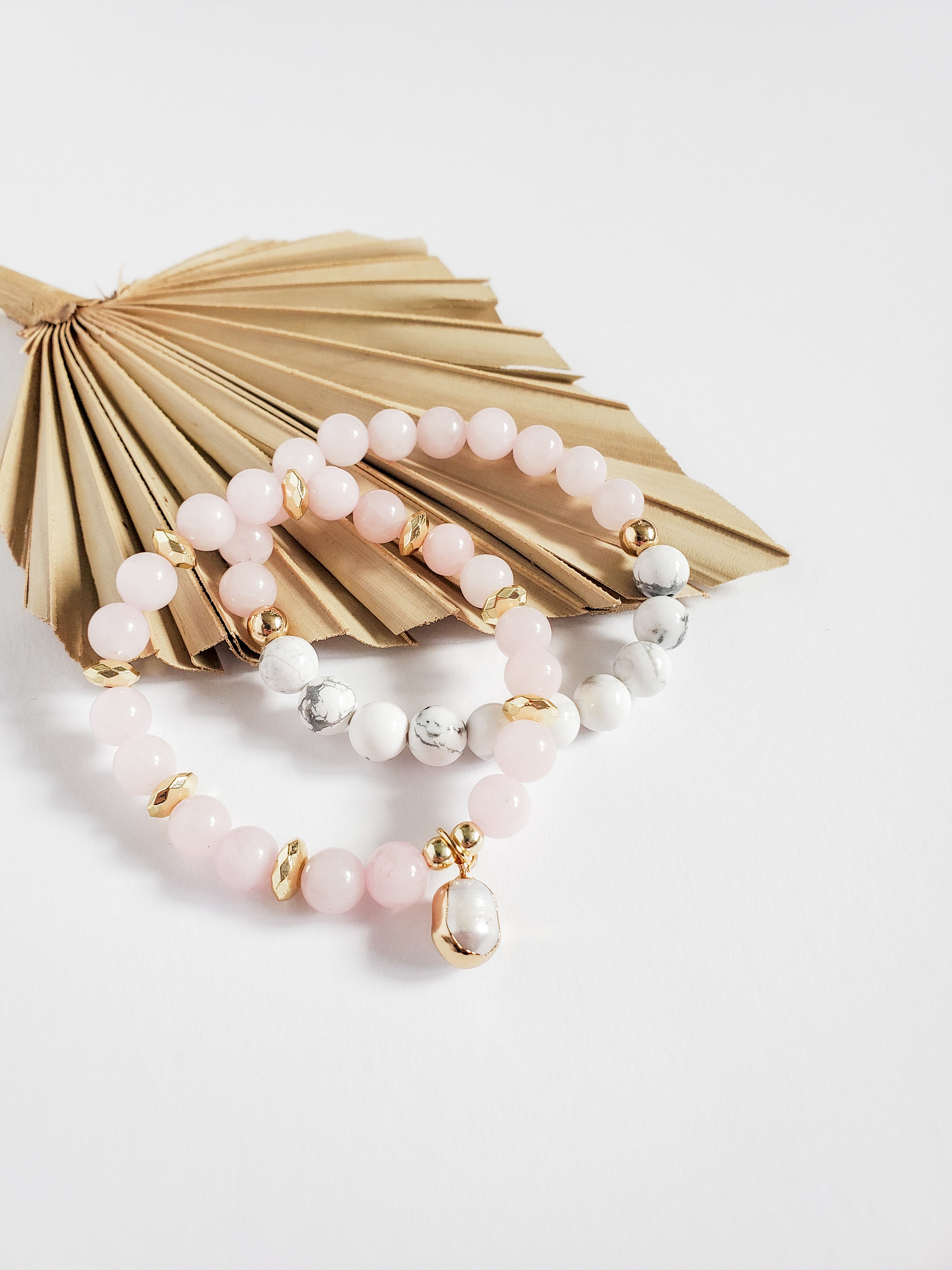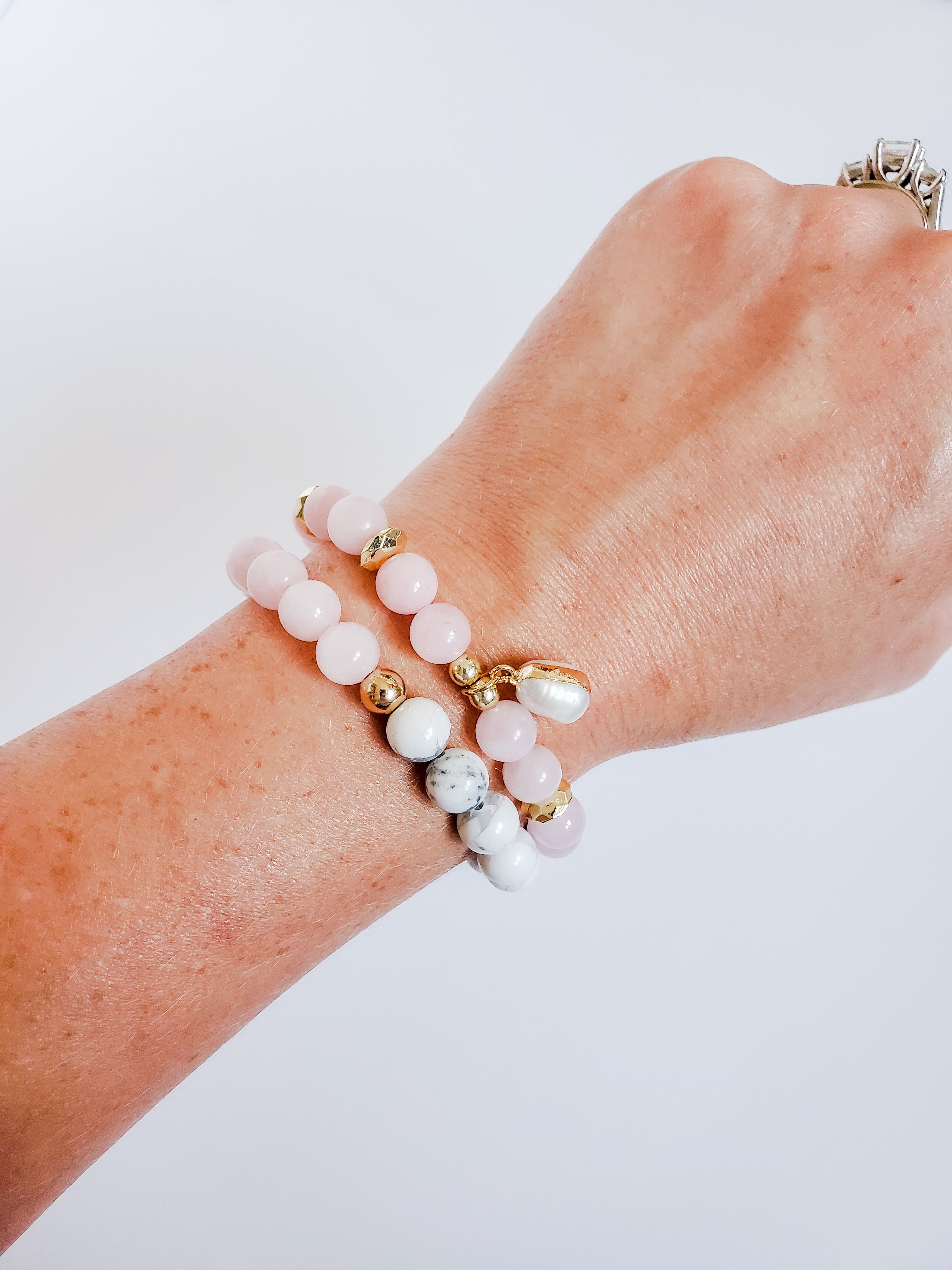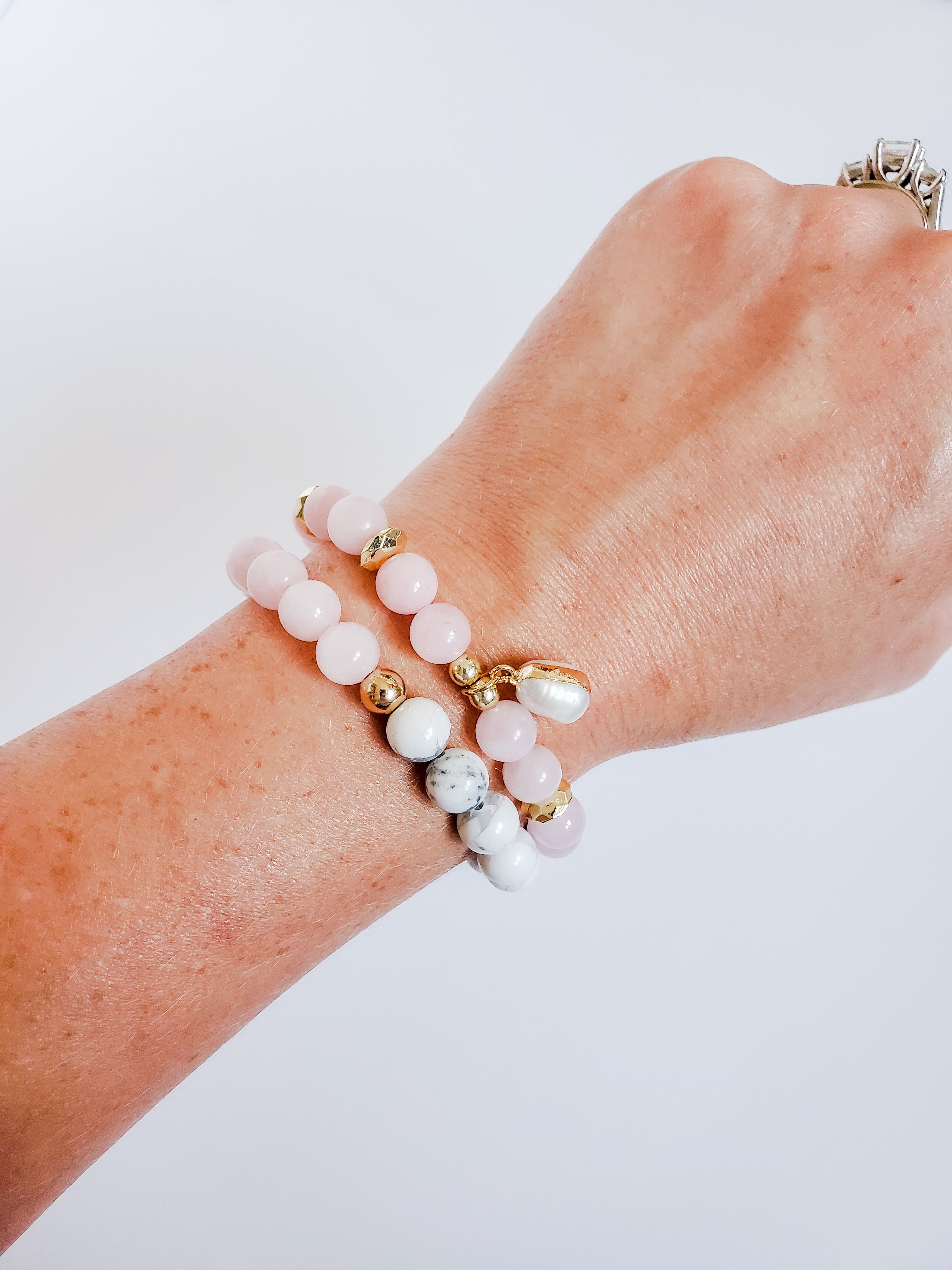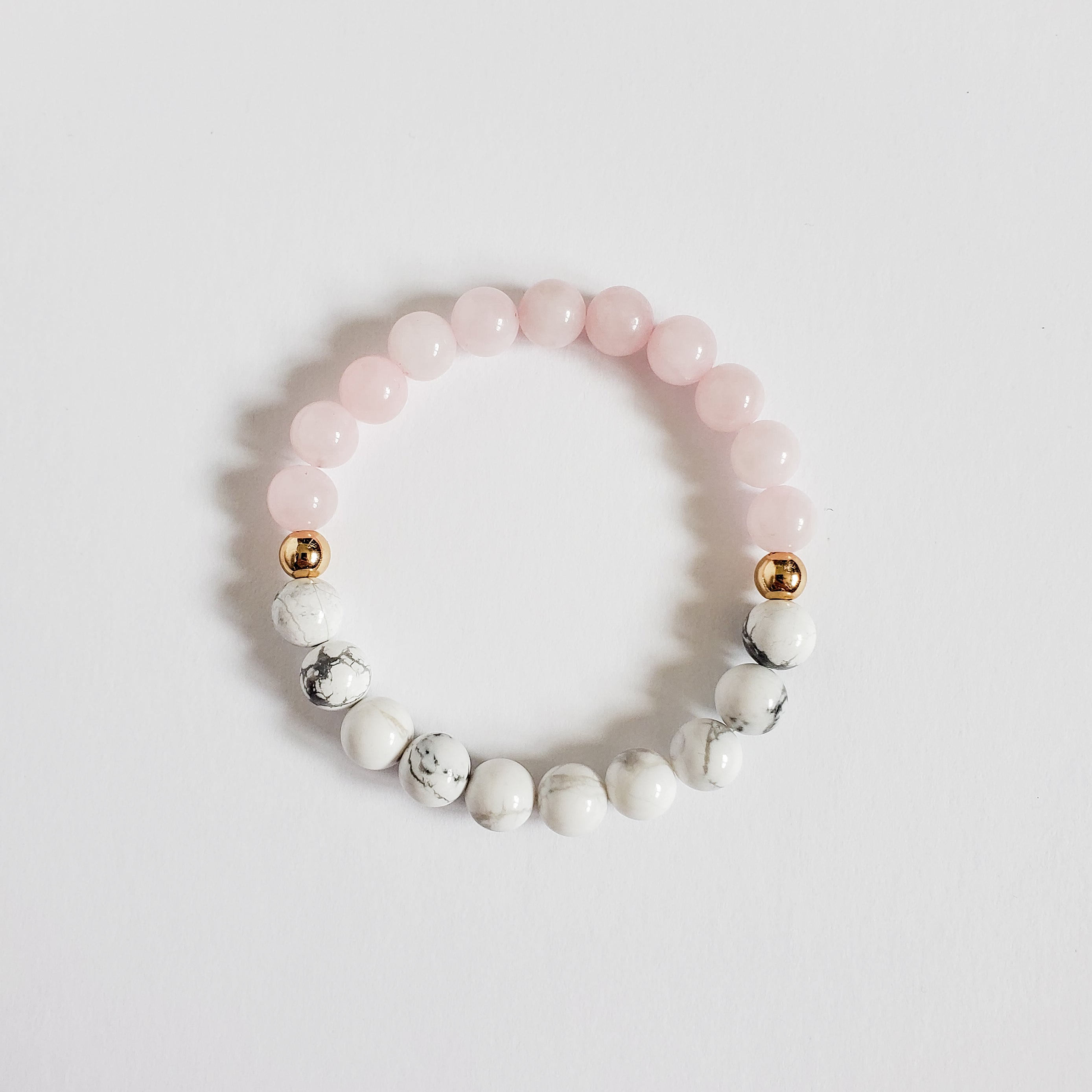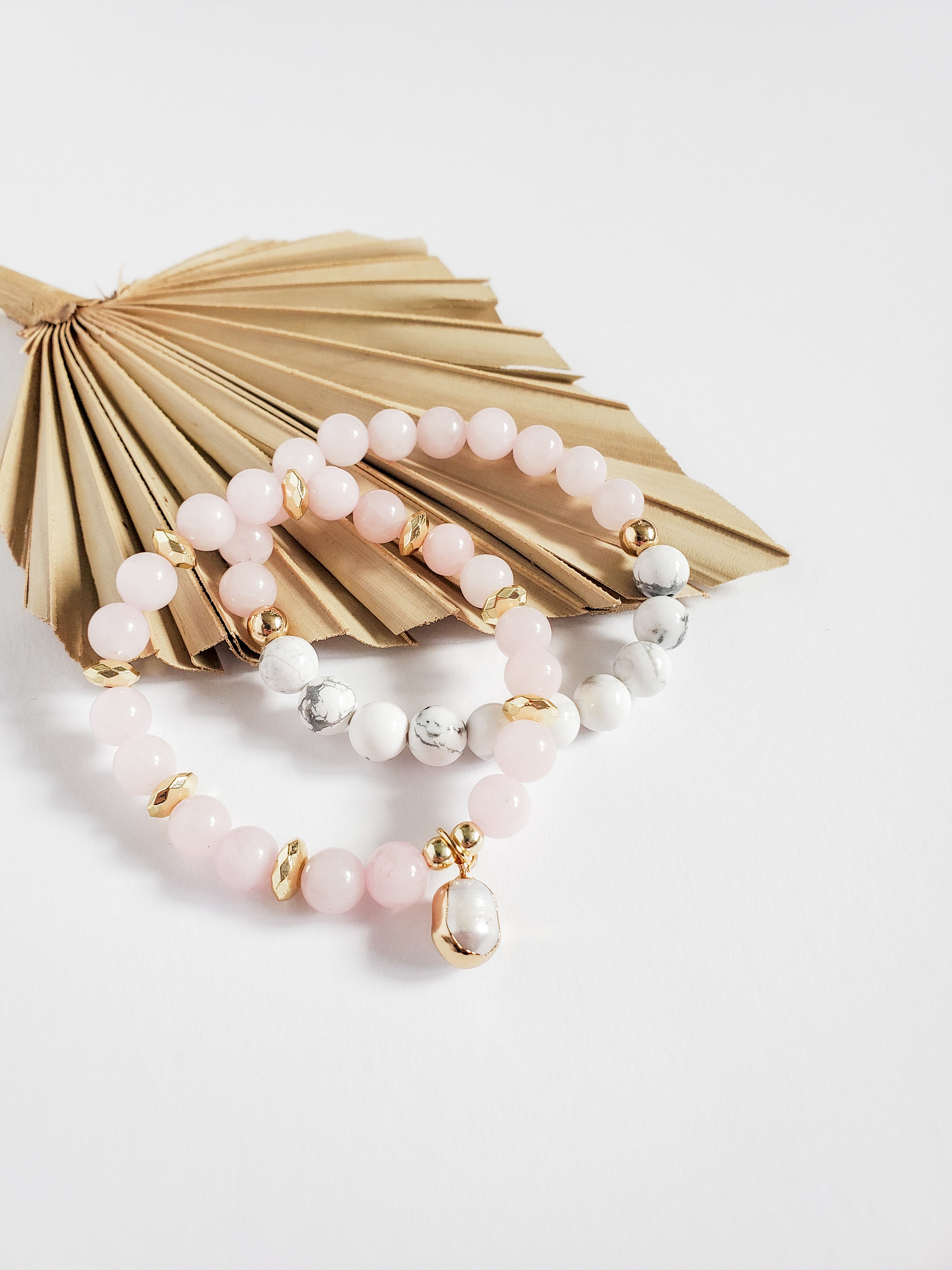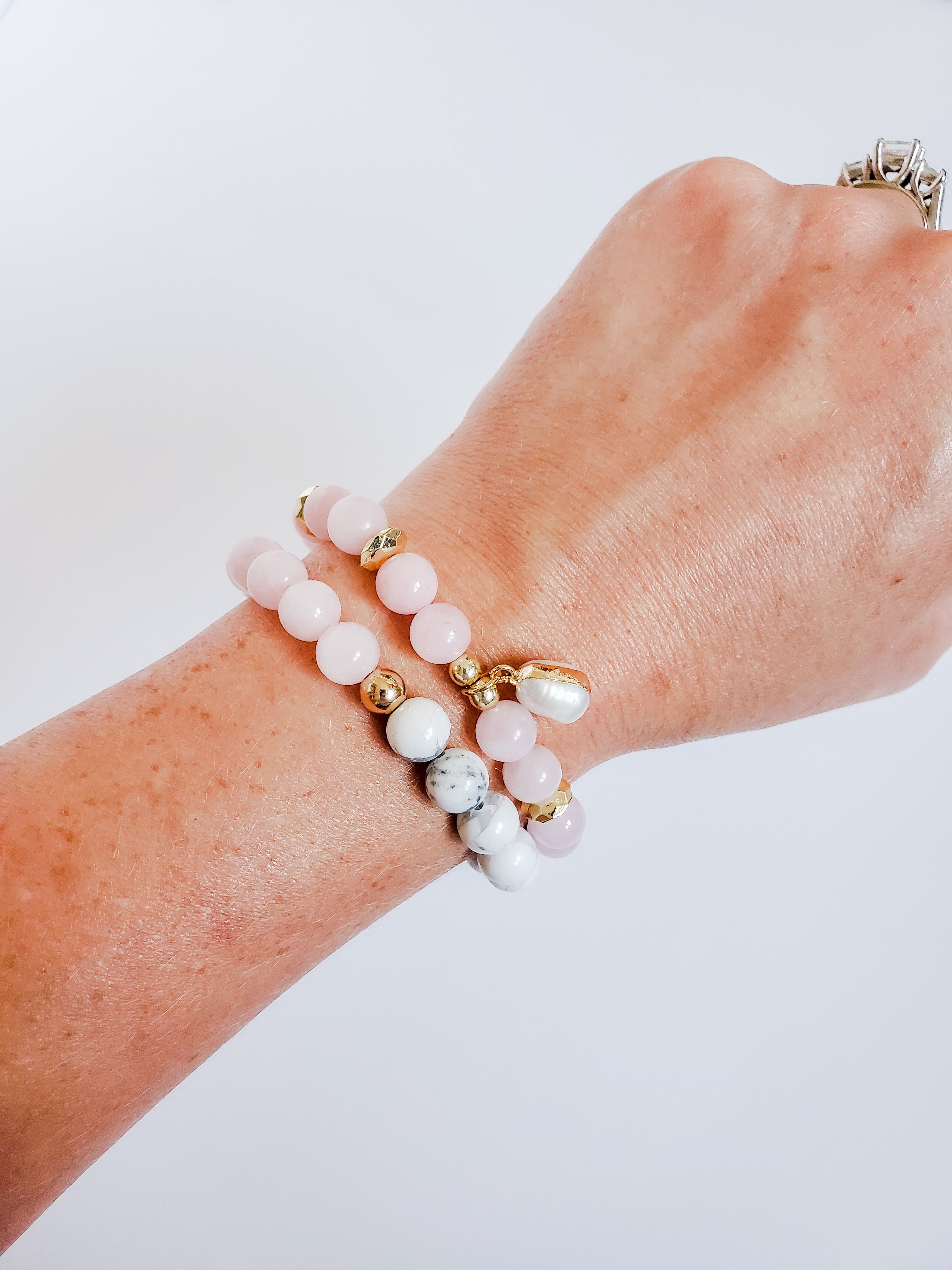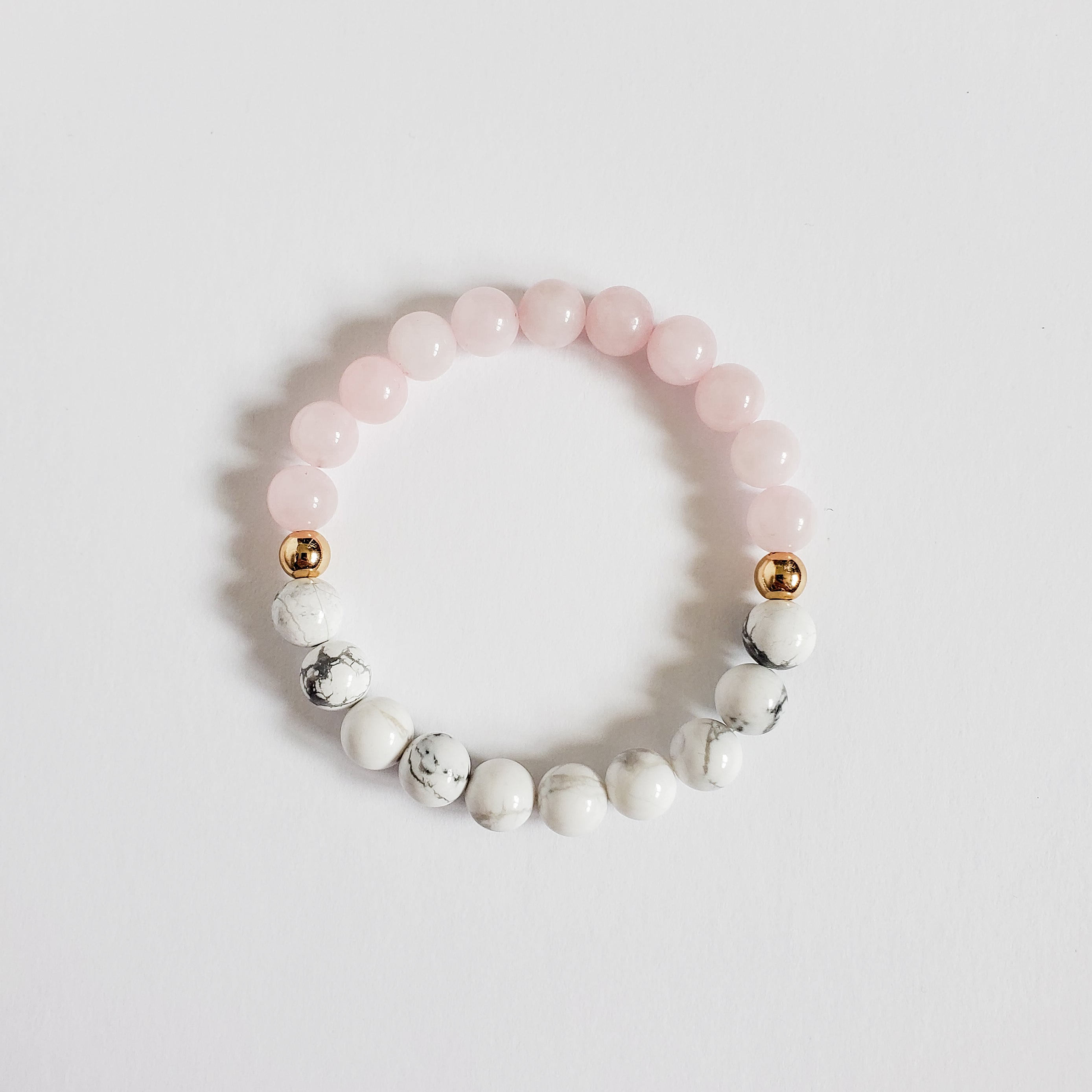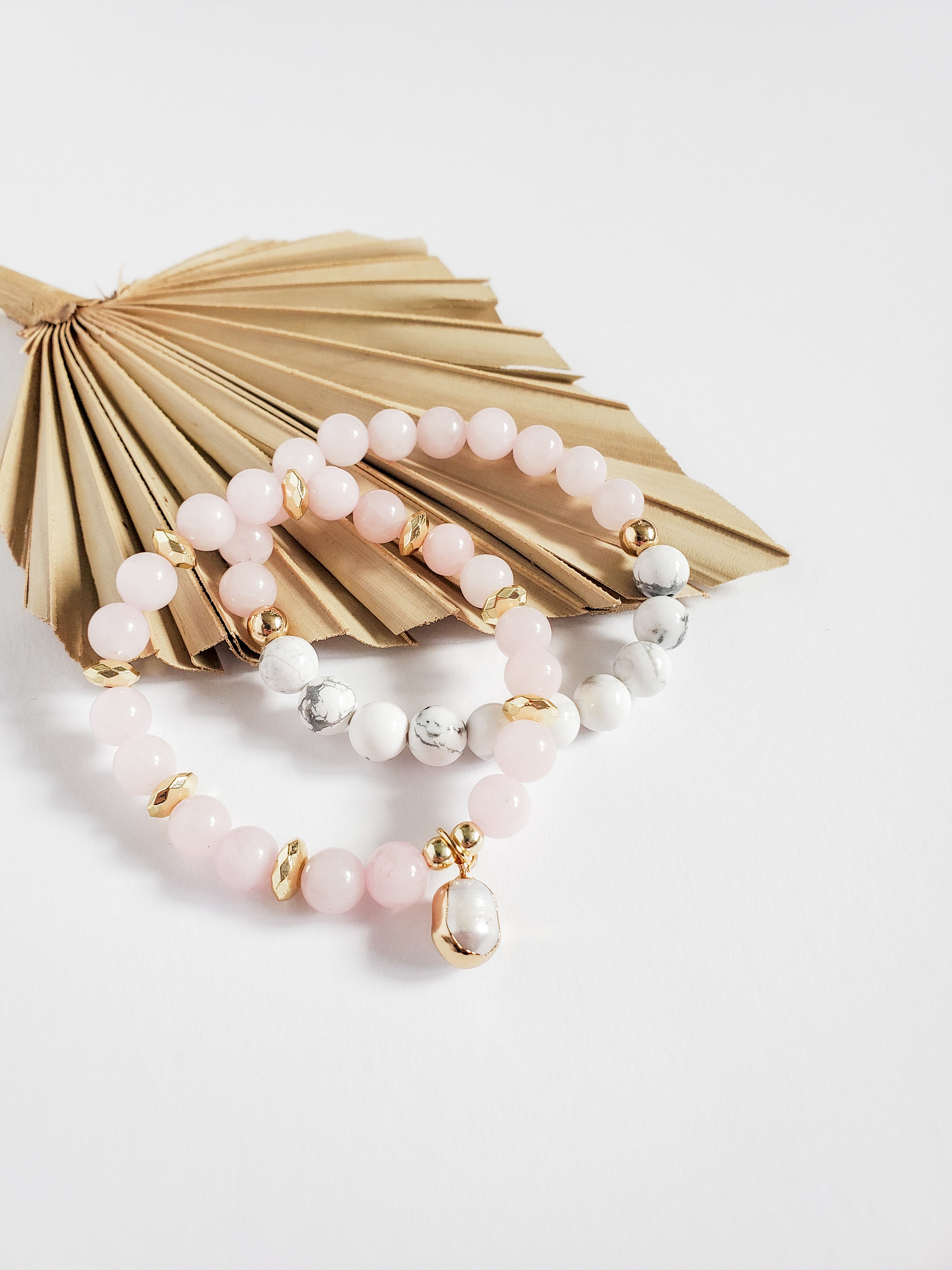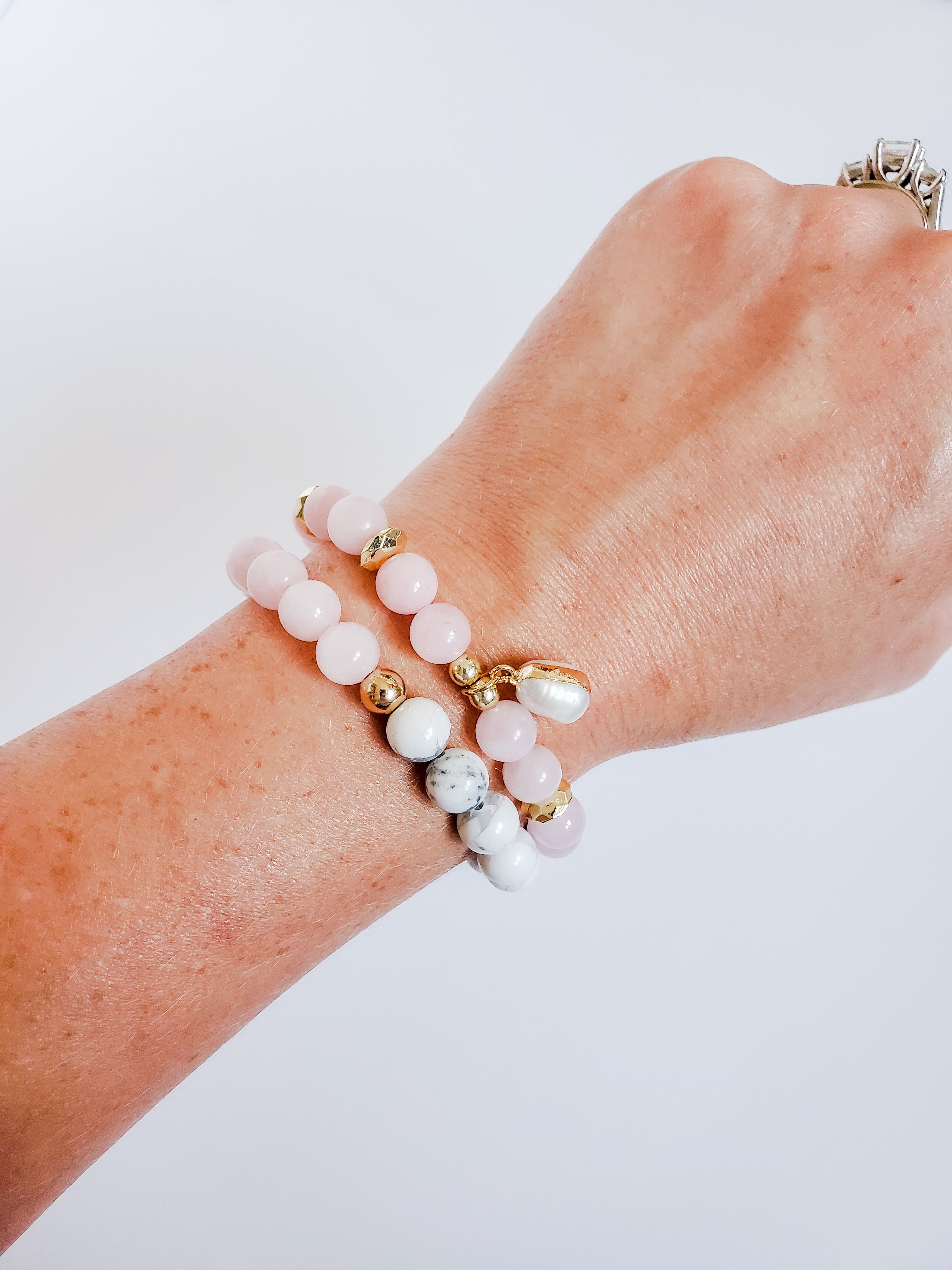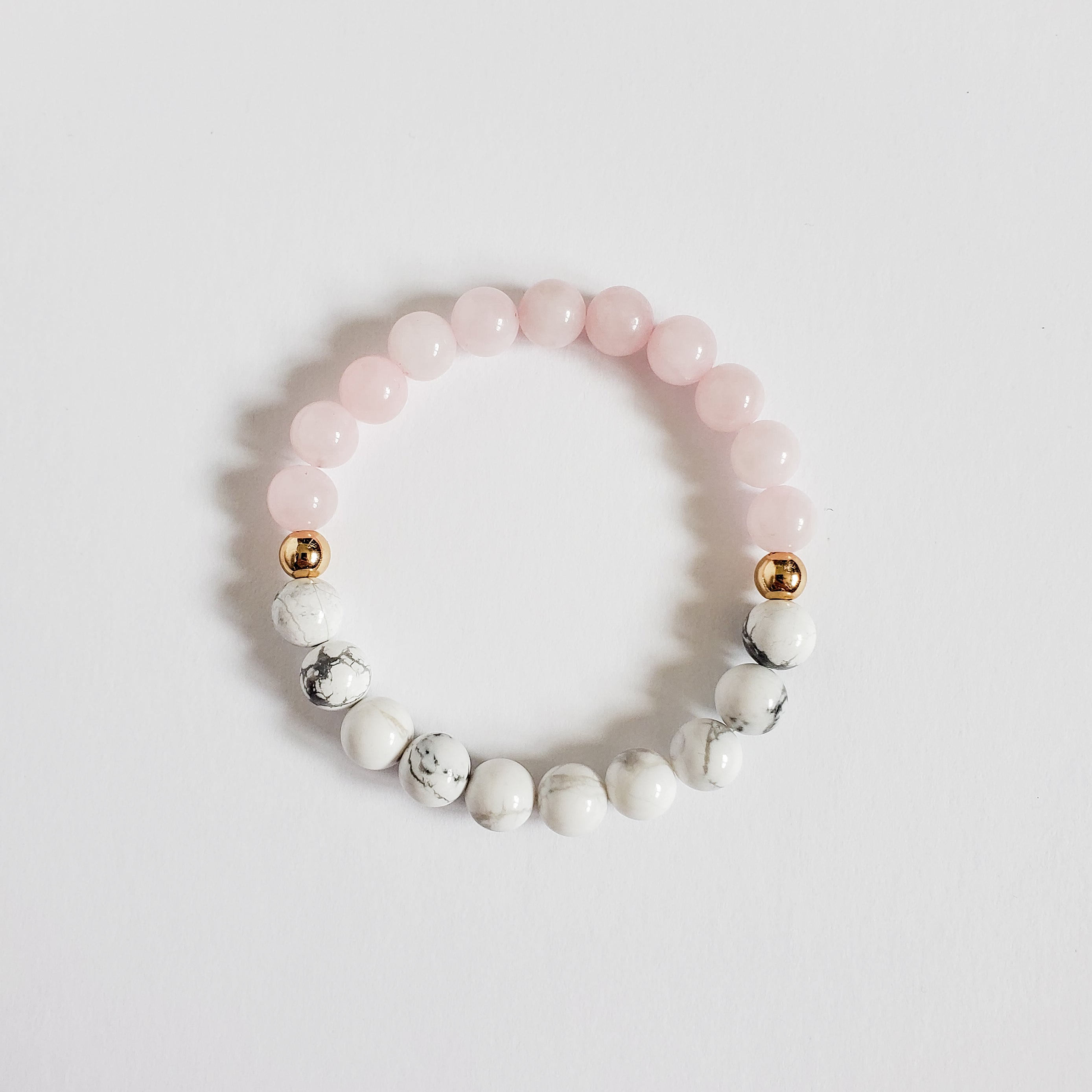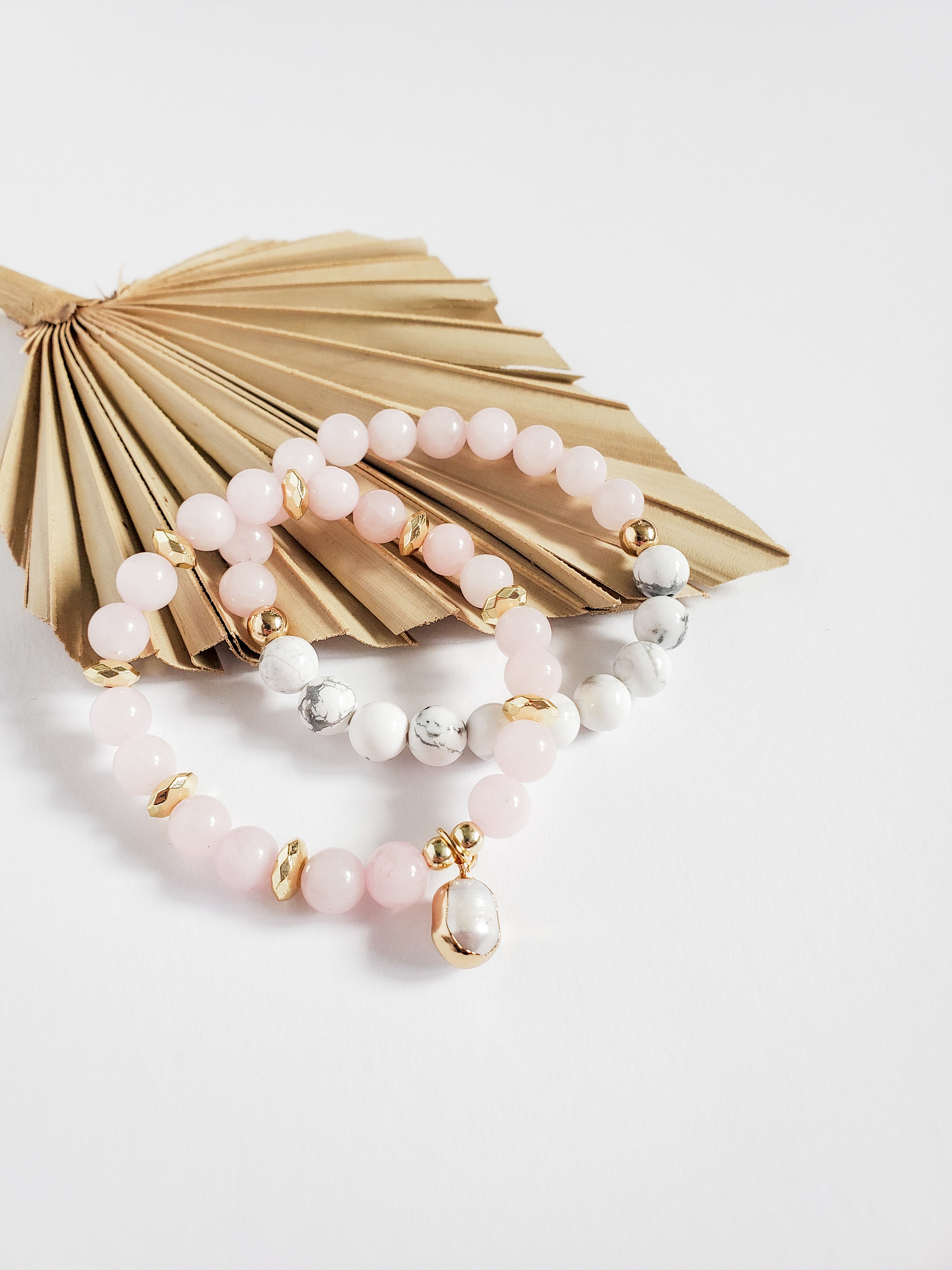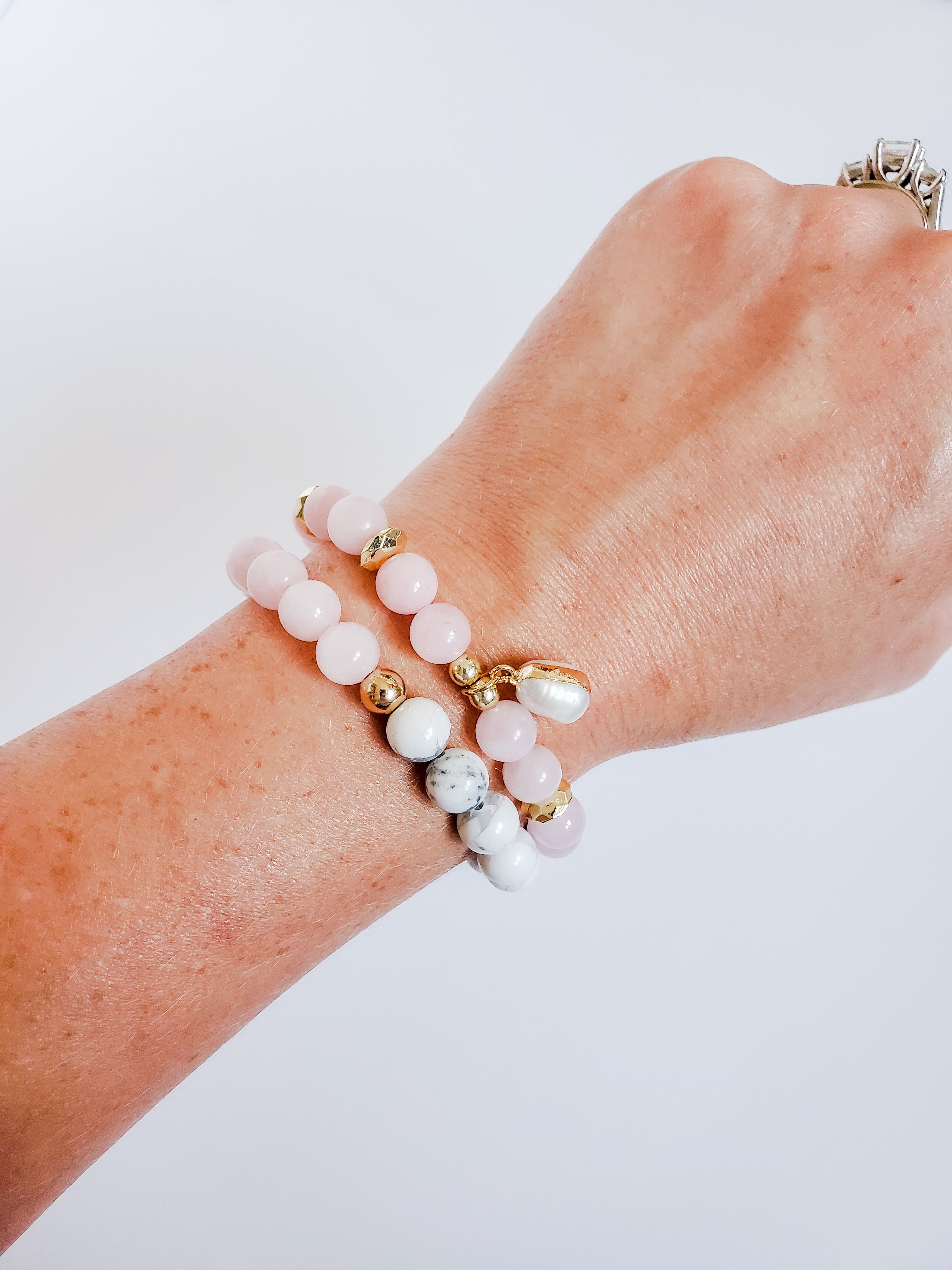 This bracelet is full of loving and calming energies. Rose quartz promotes loving relationships with others as well as with yourself. Howlite is the stone you need if you are feeling stressed and need some calming vibes in your space!
8mm rose quartz and howlite gemstone beads. Gold hematite 6mm beads
Stretch bracelet. Made to order.