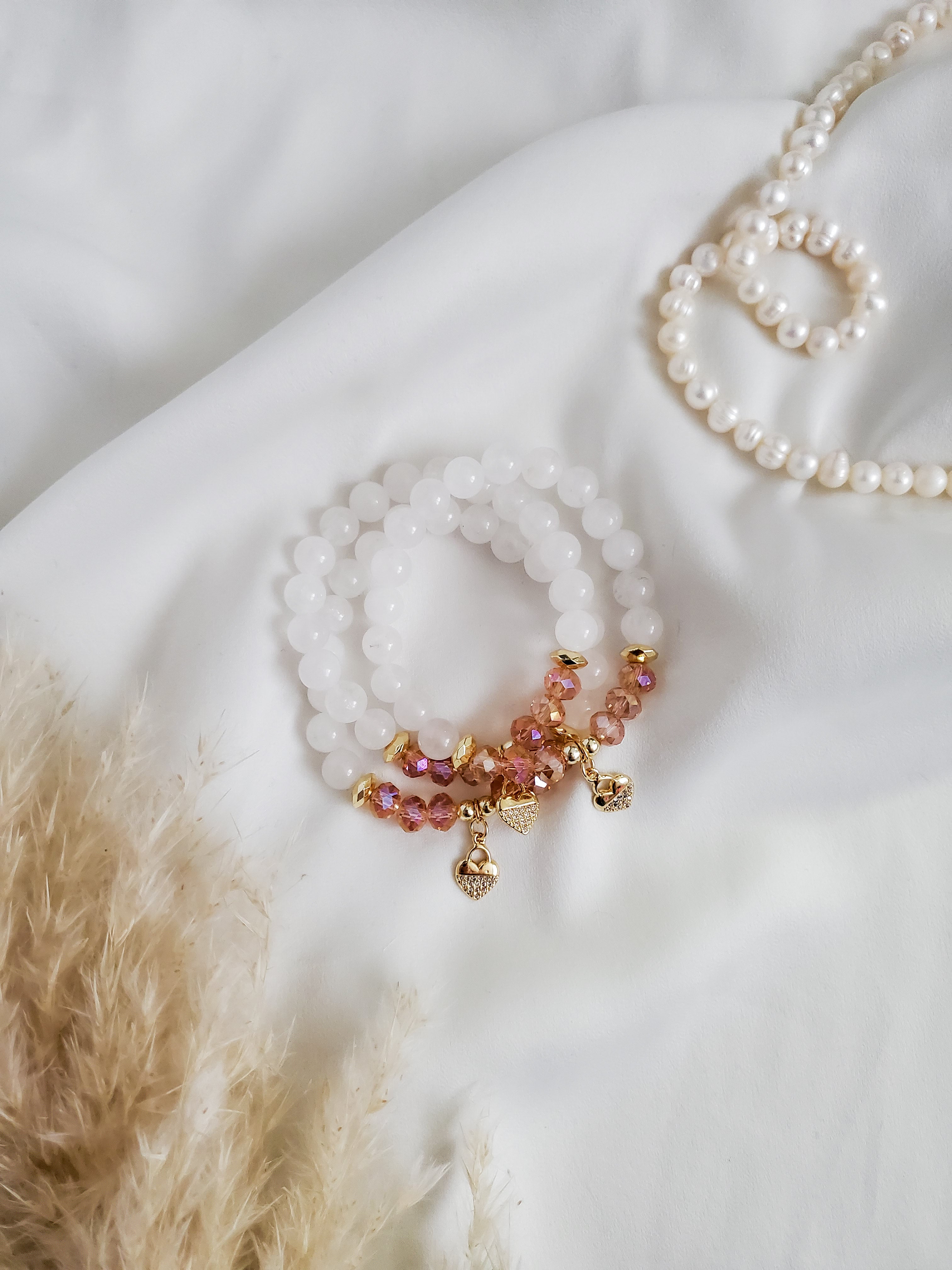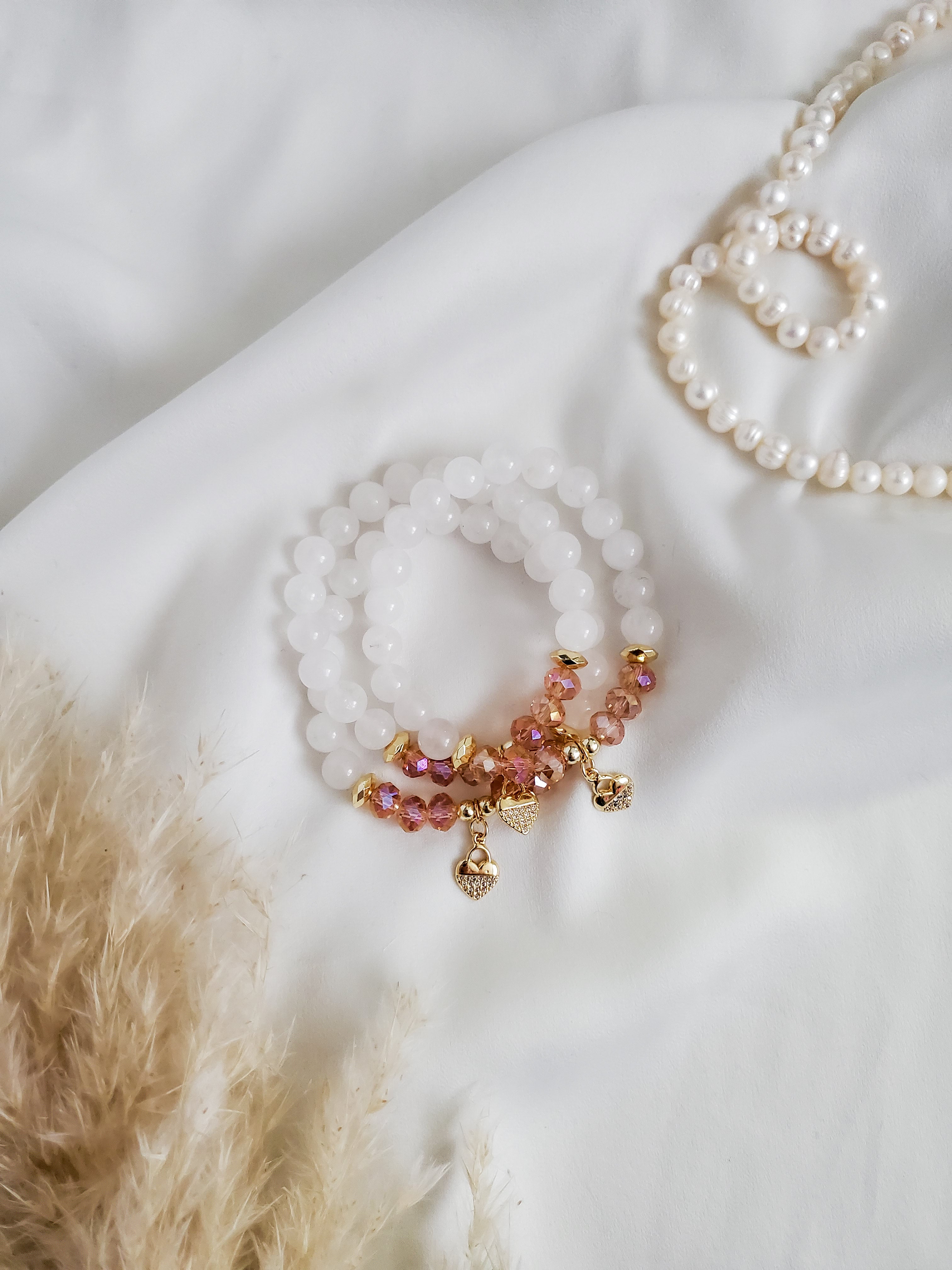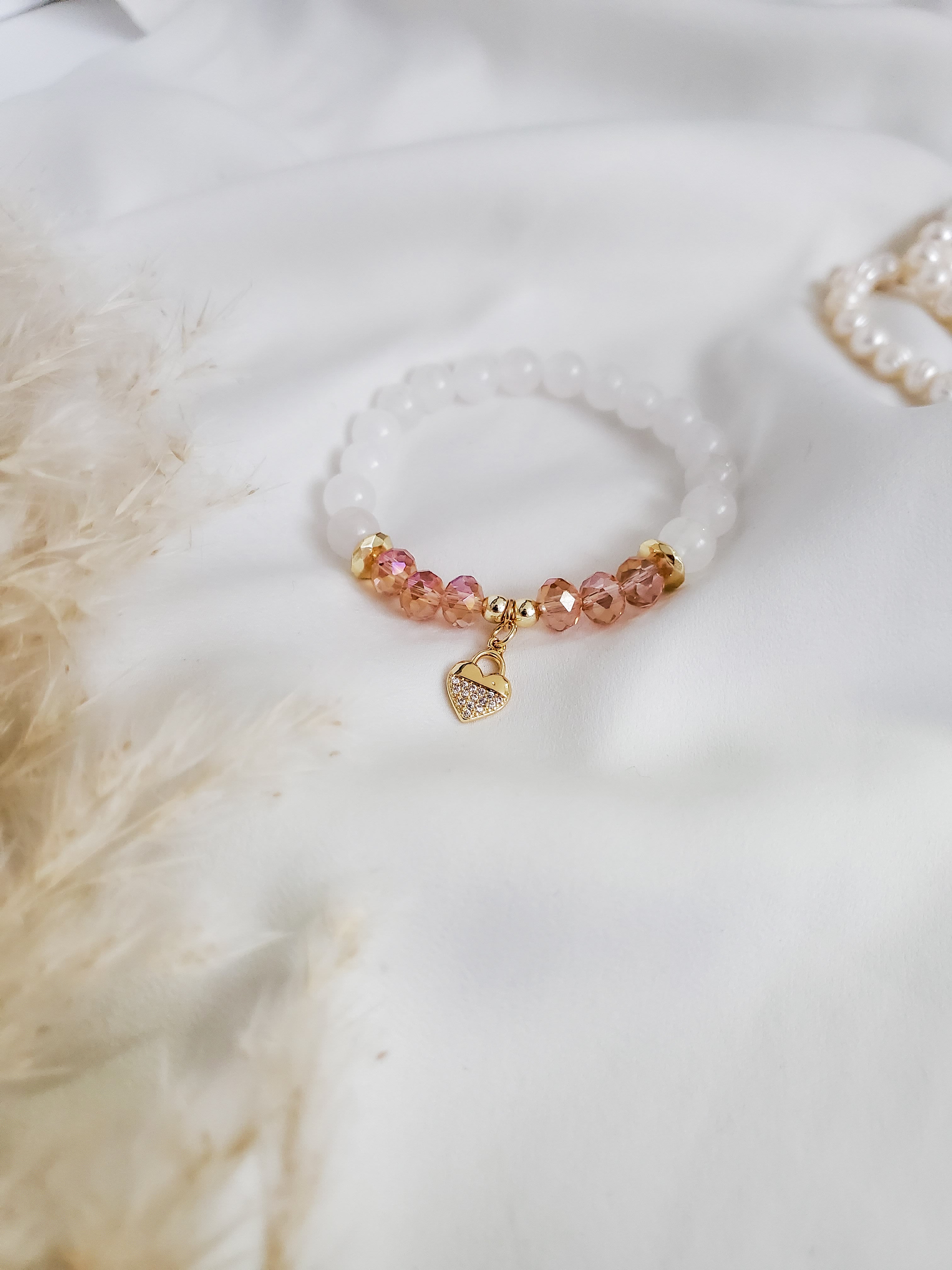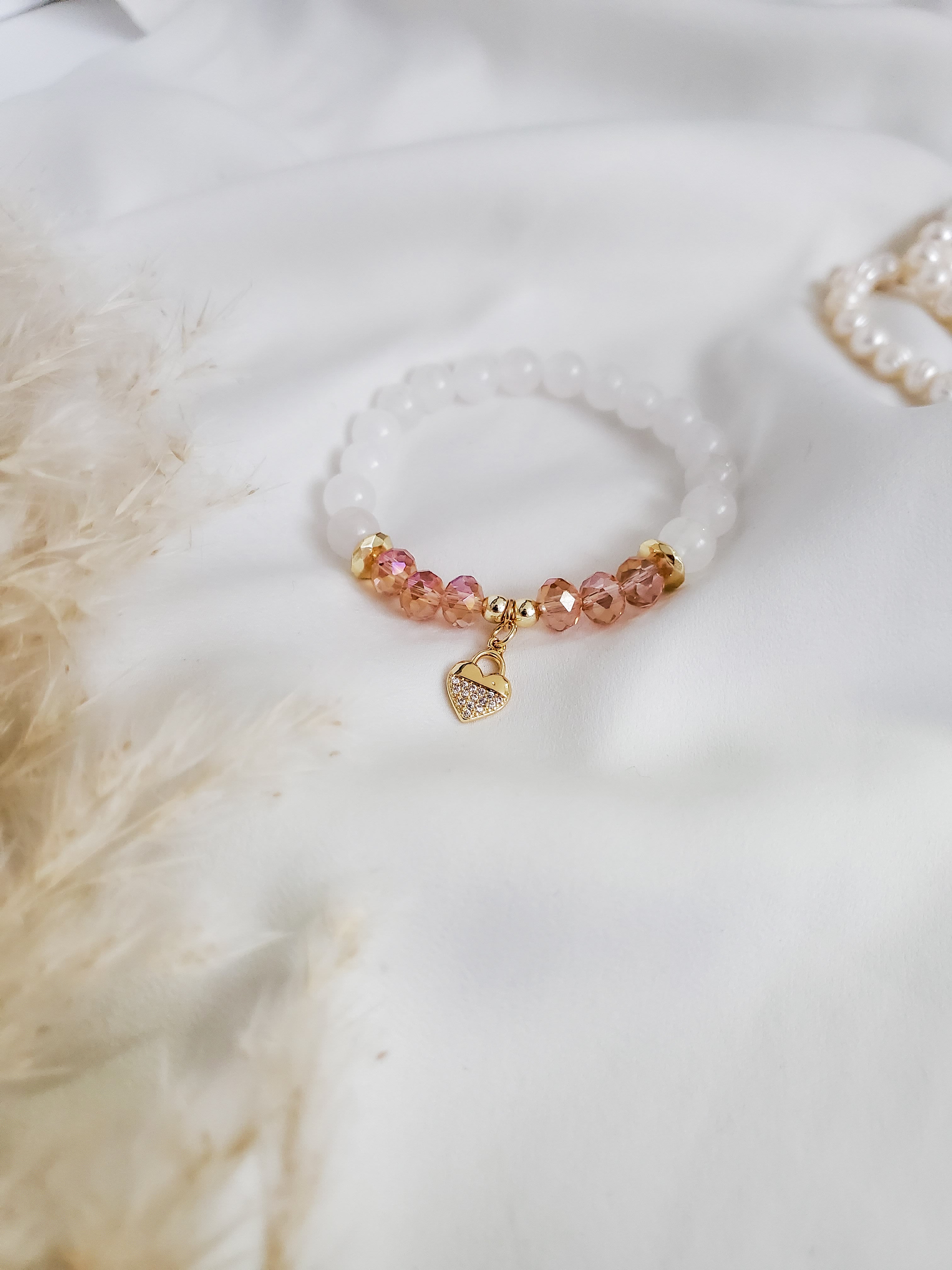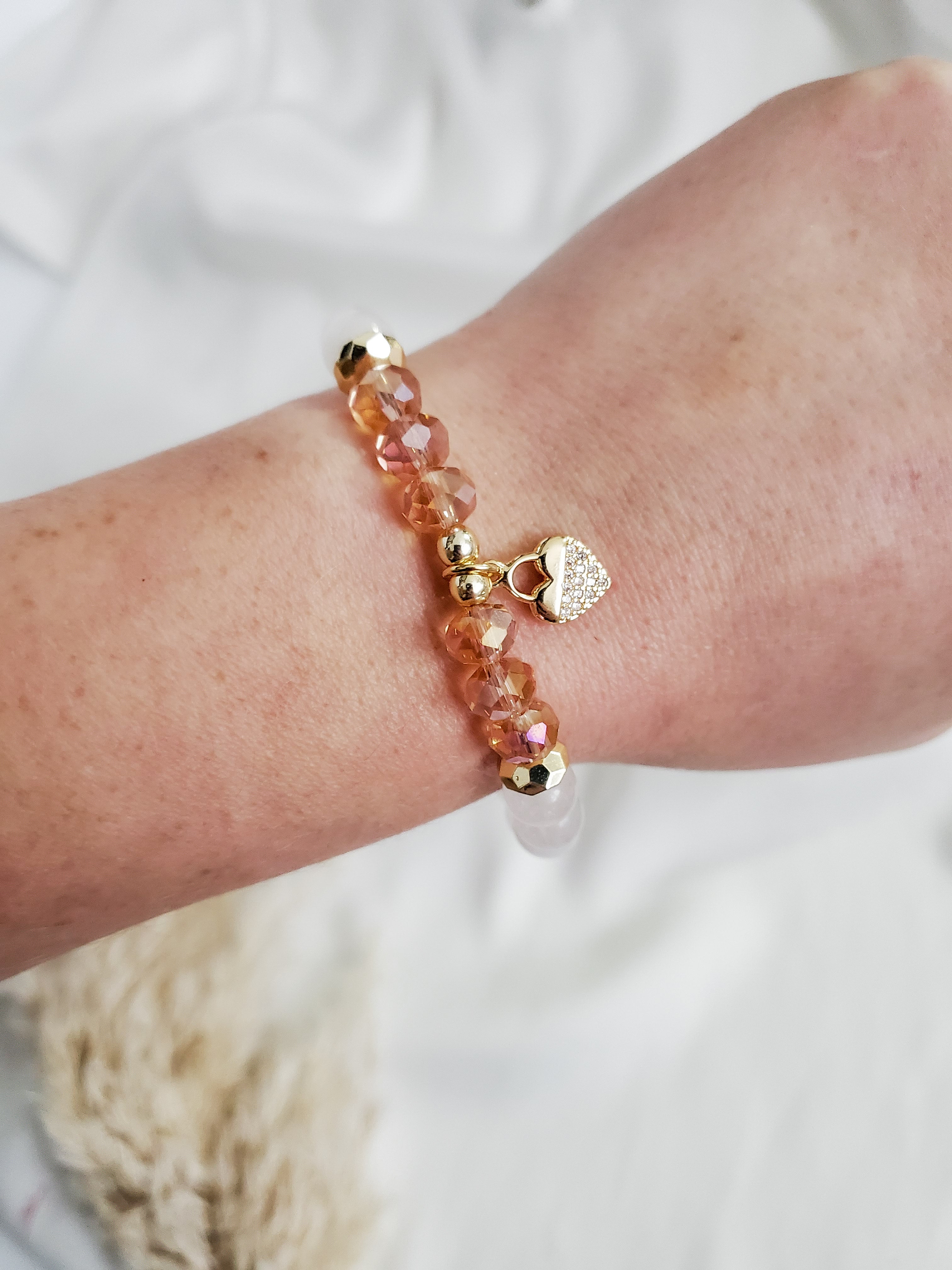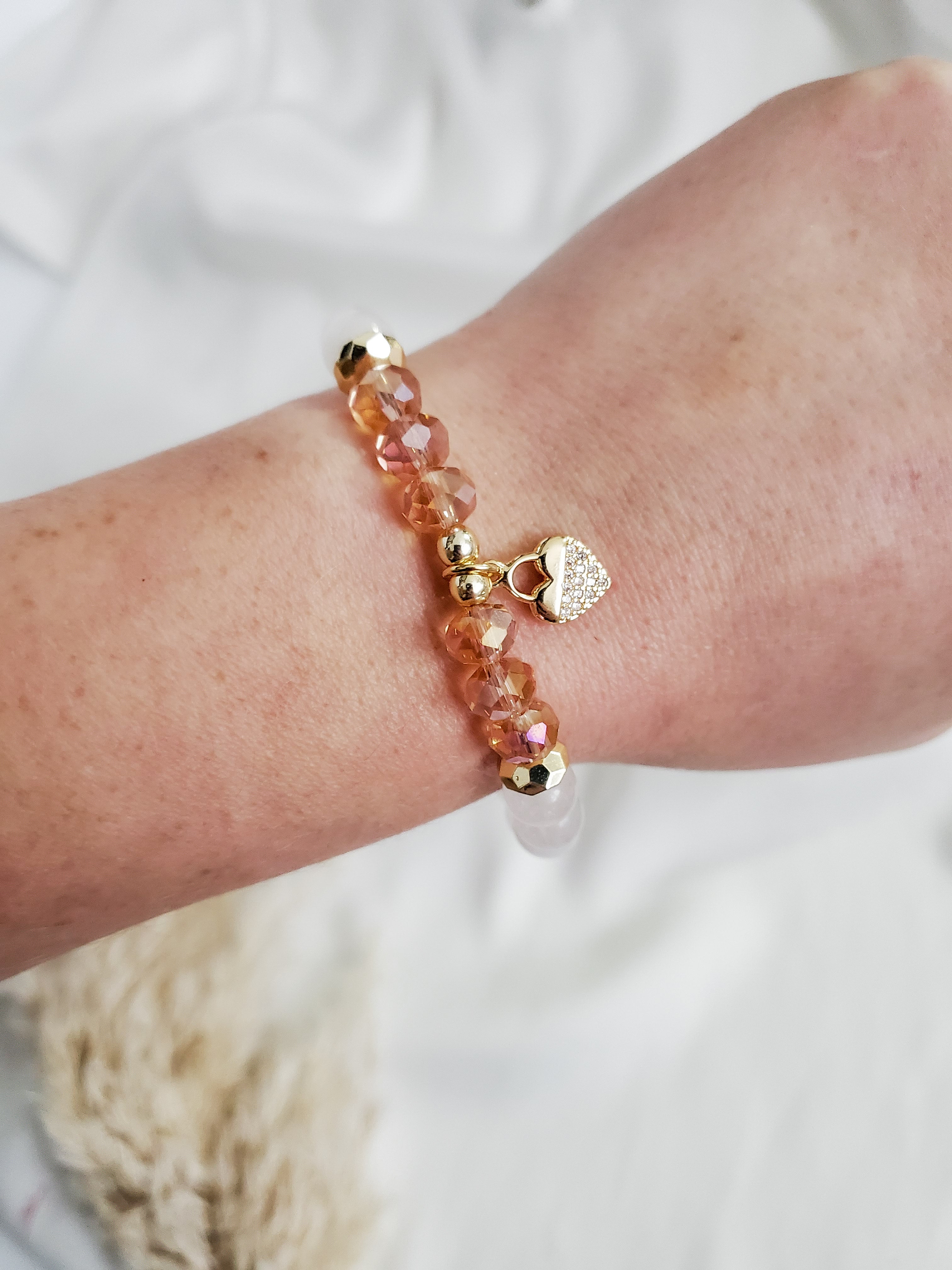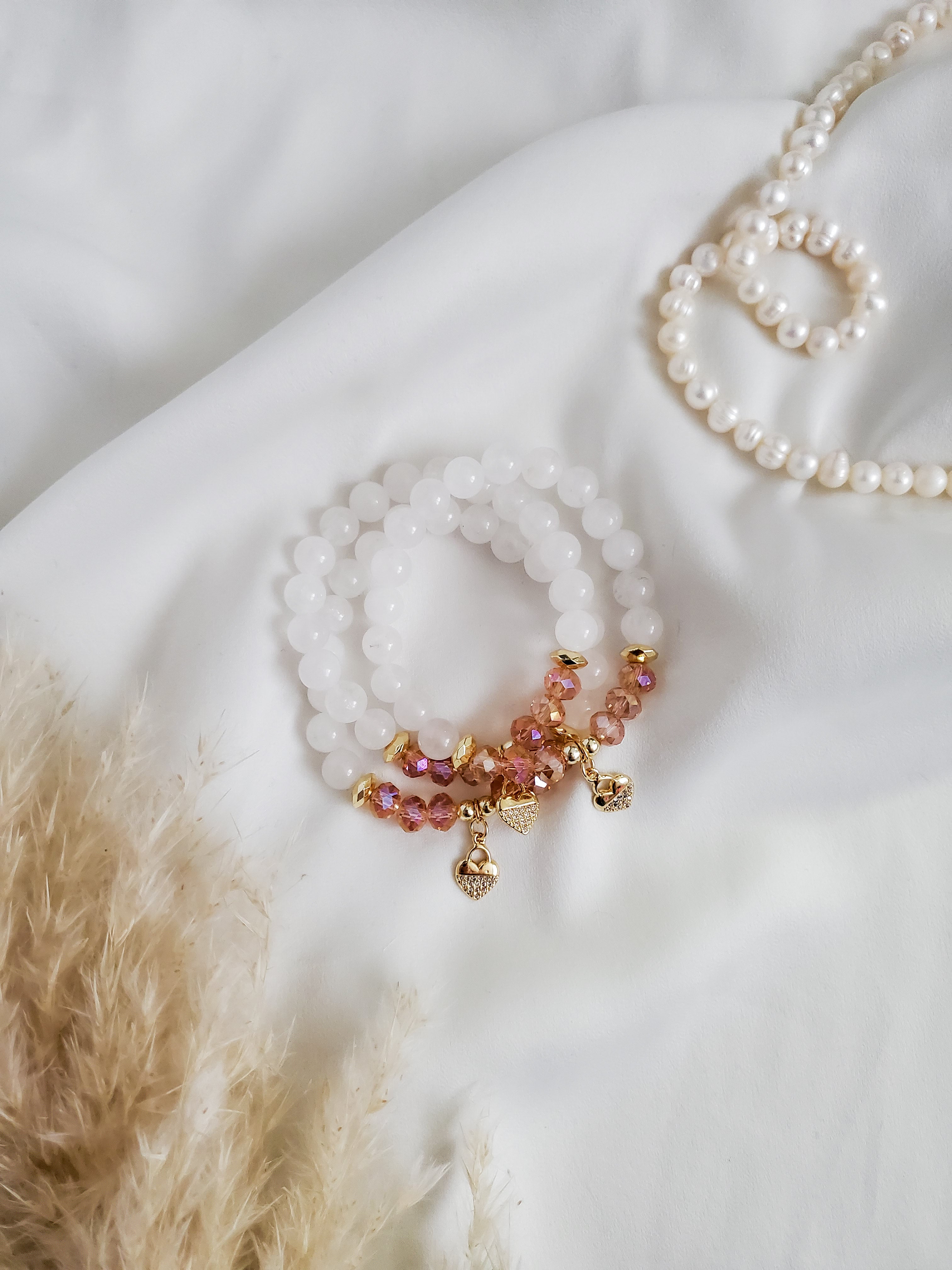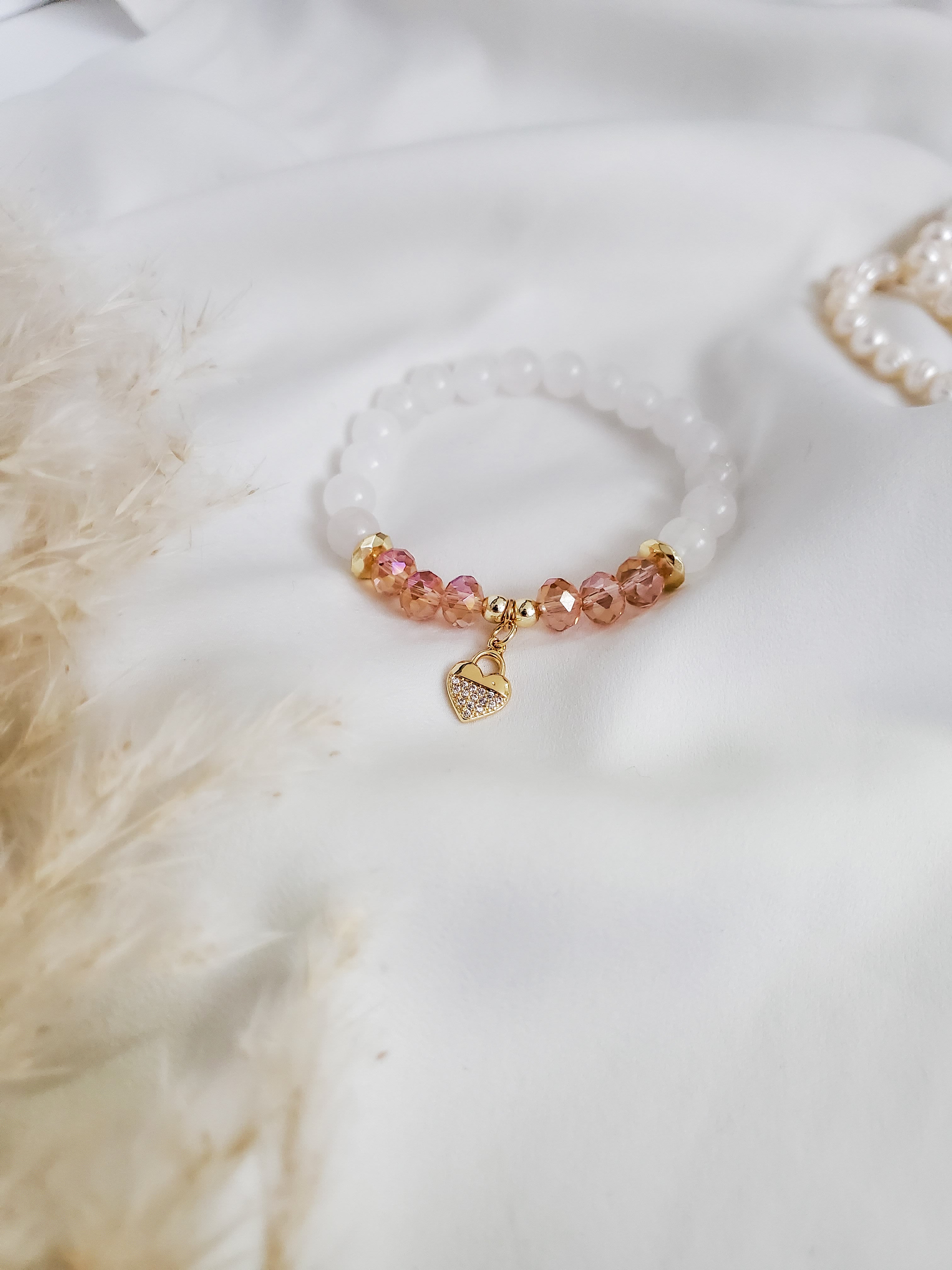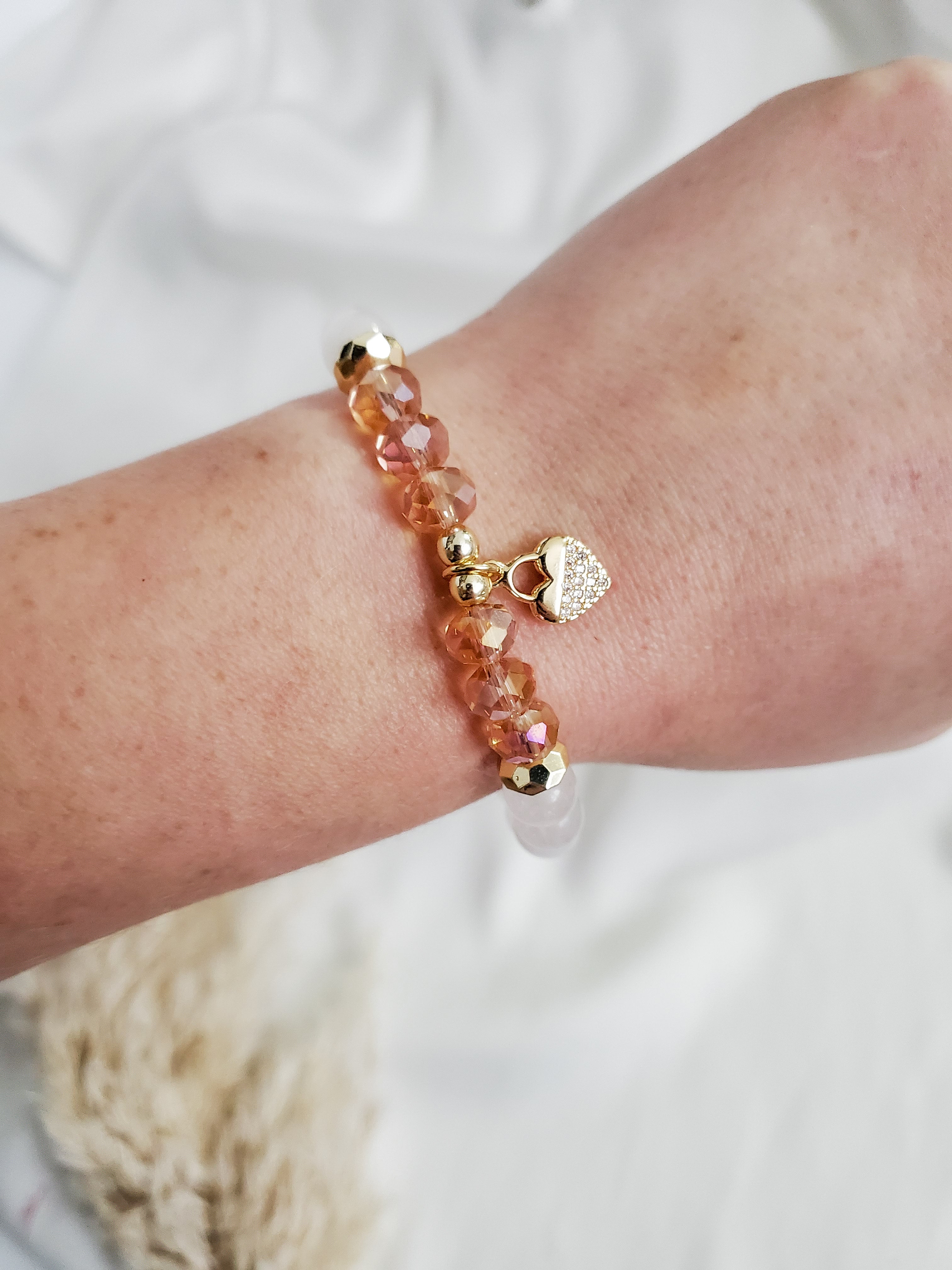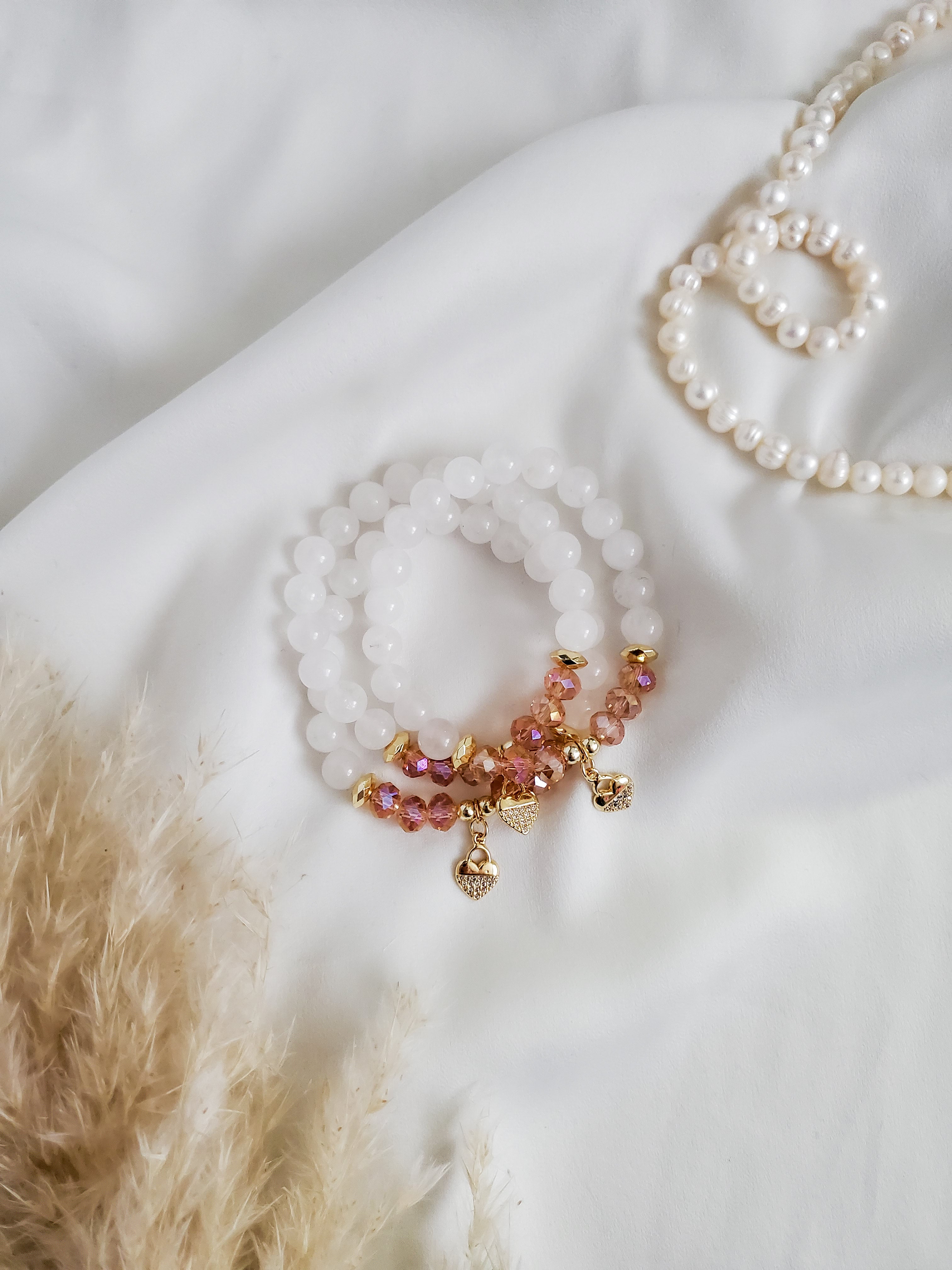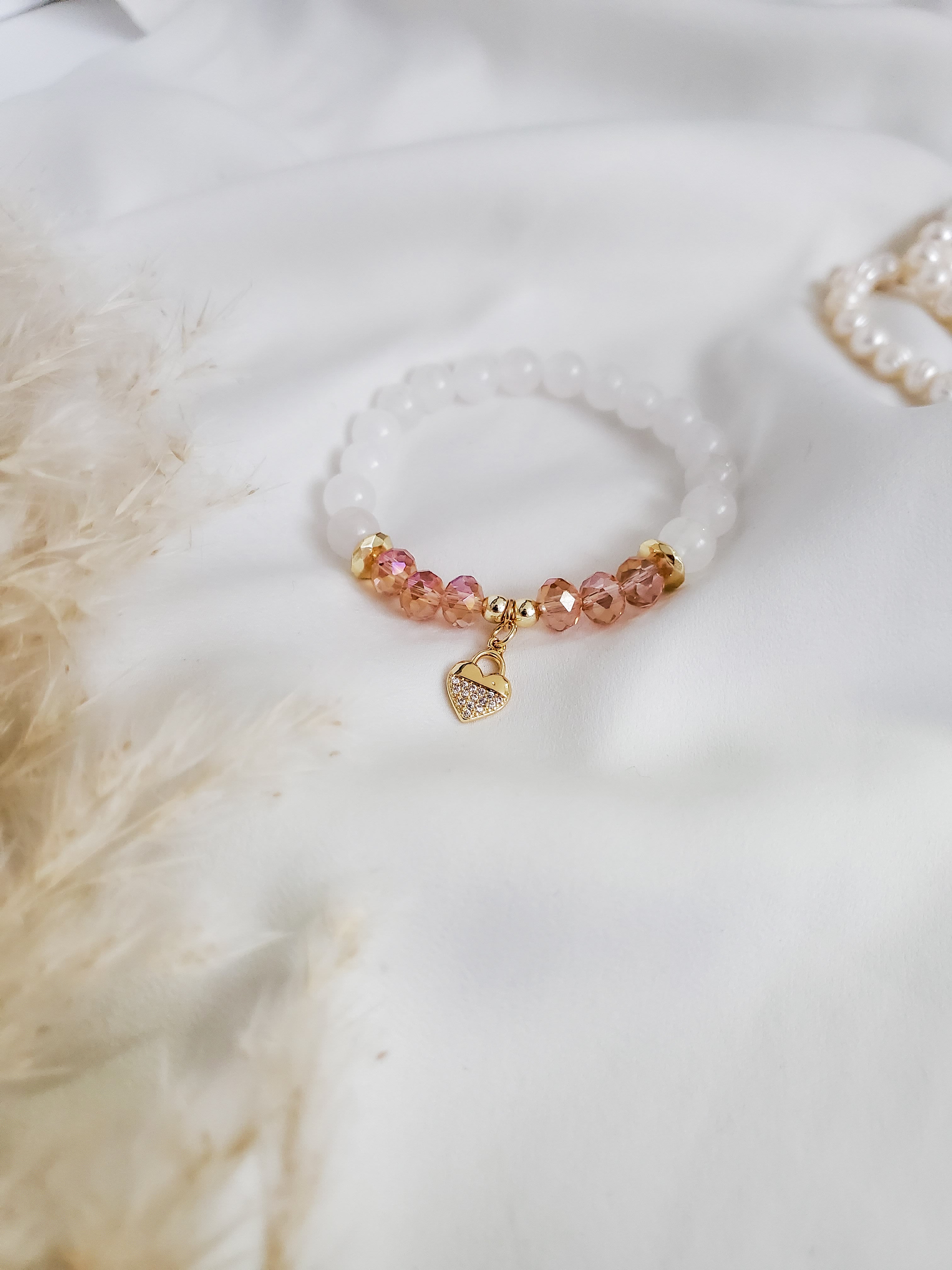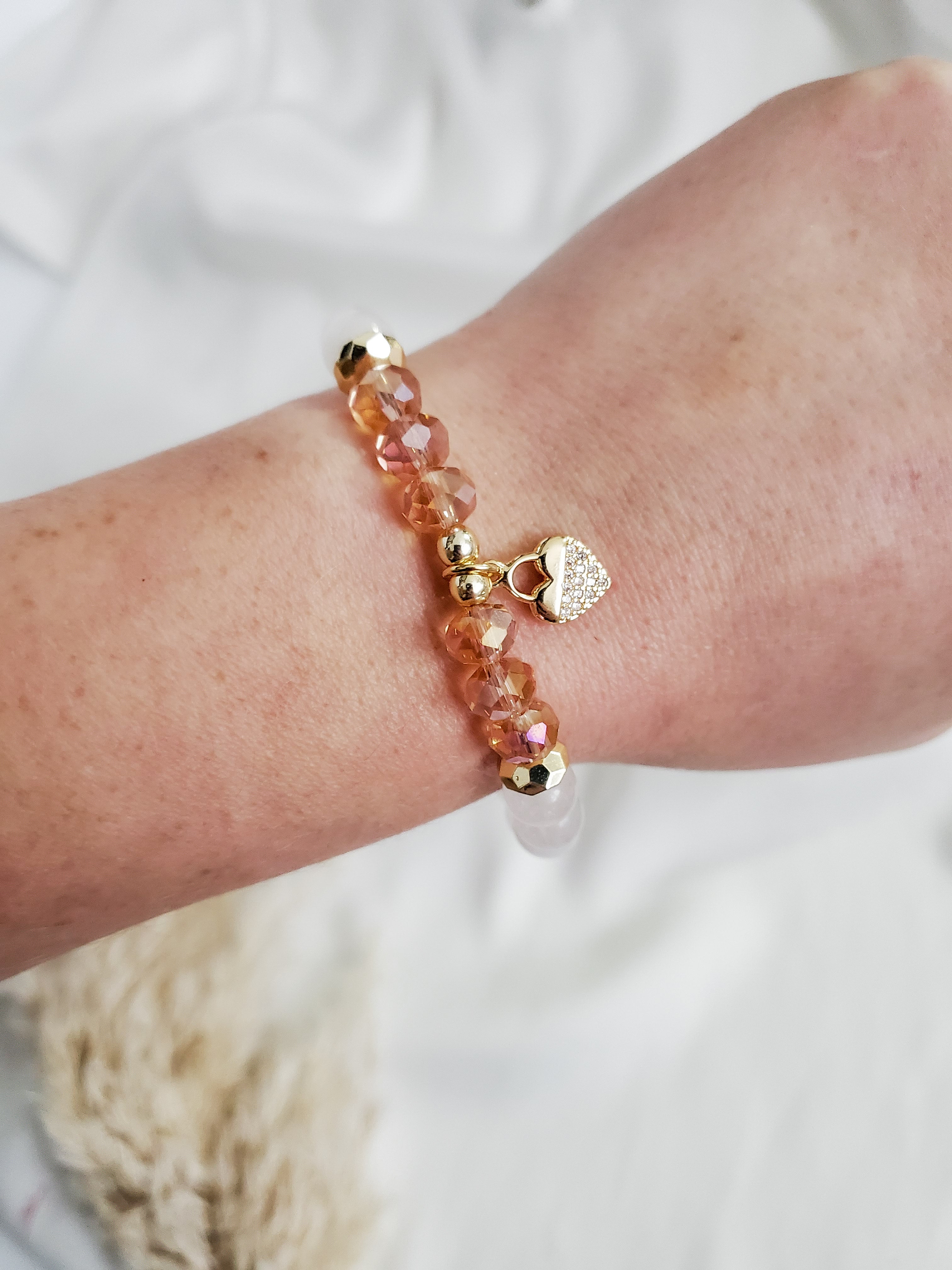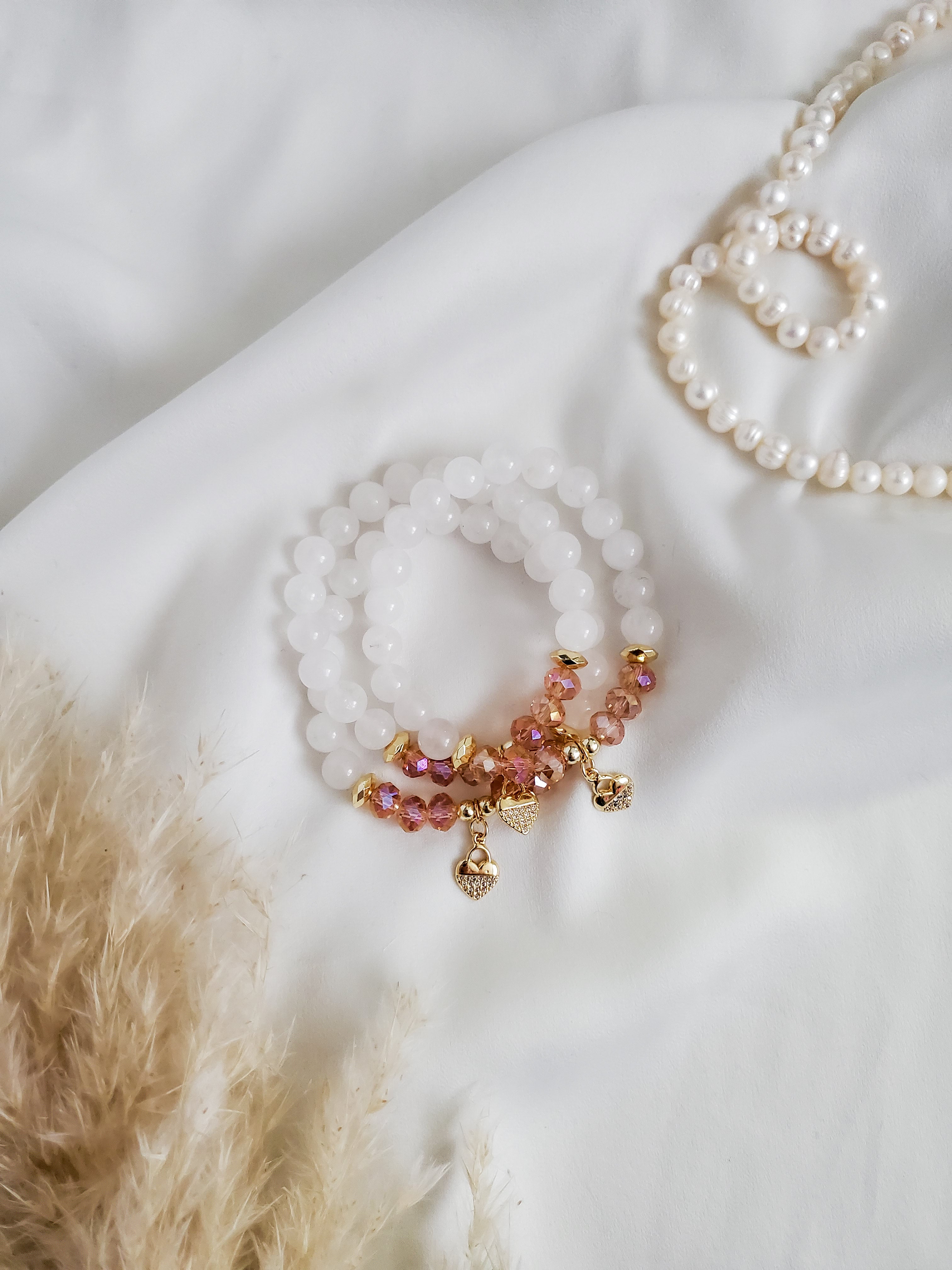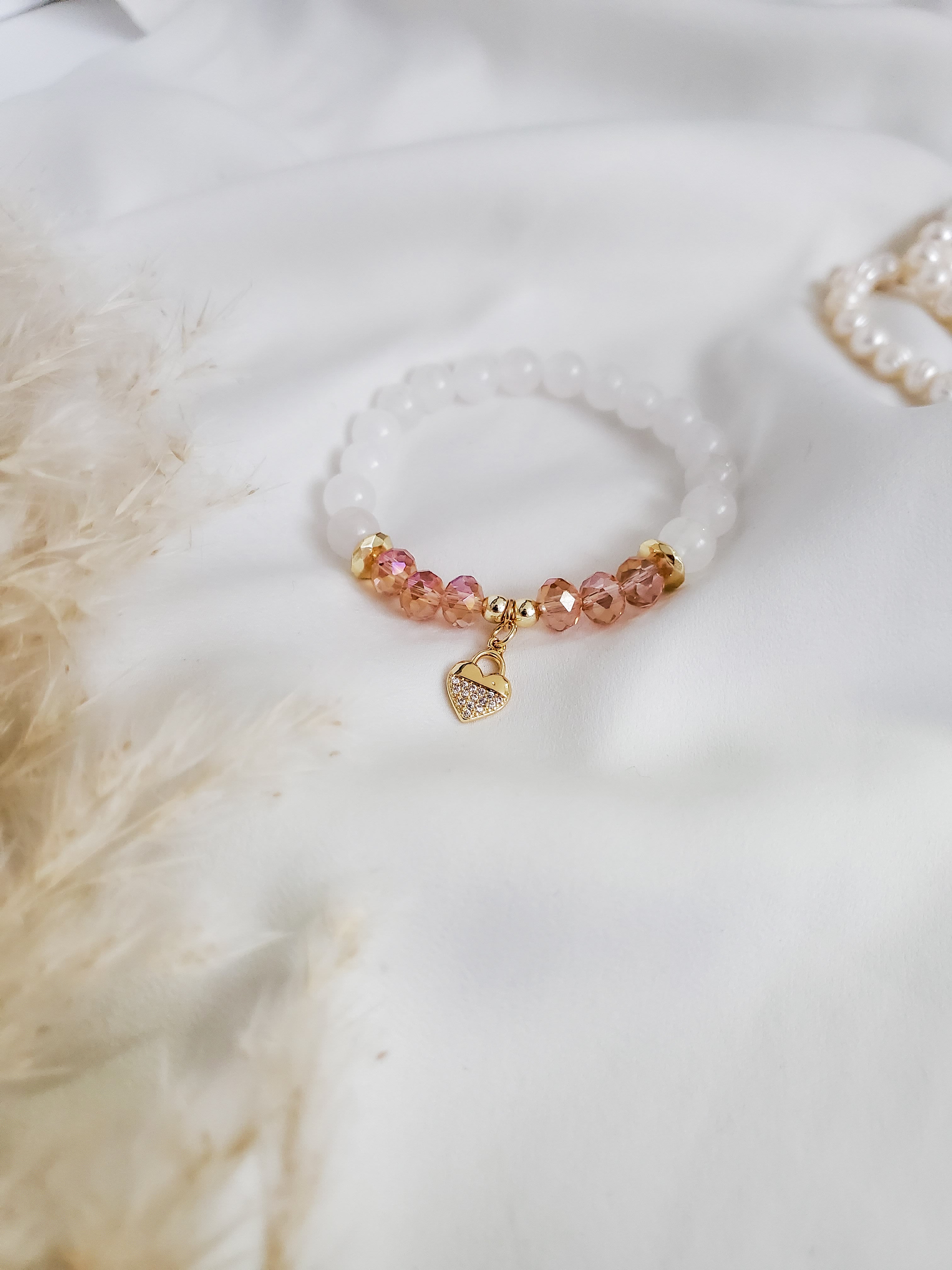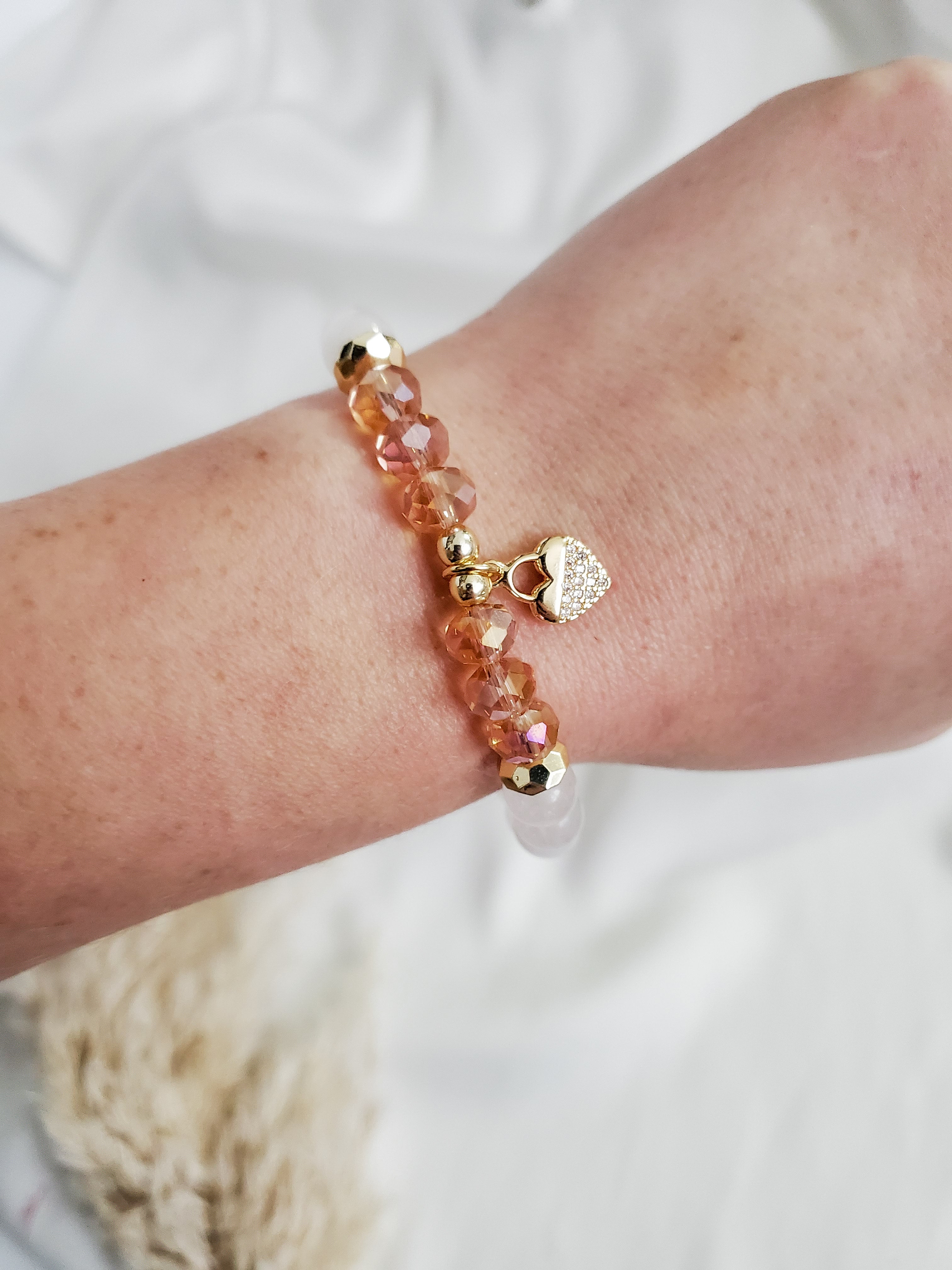 Subtle and sweet. The One Heart bracelet is just the right amount of romance for your wrist! Pairs perfectly with the One Heart Necklace!
8mm white jade gemstone beads, faceted gold hematite rondelles. Aura blush pink glass rondelles.
Heart charm. 18k gold plated with cubic zirconia 
Stretch bracelet. Made to order.