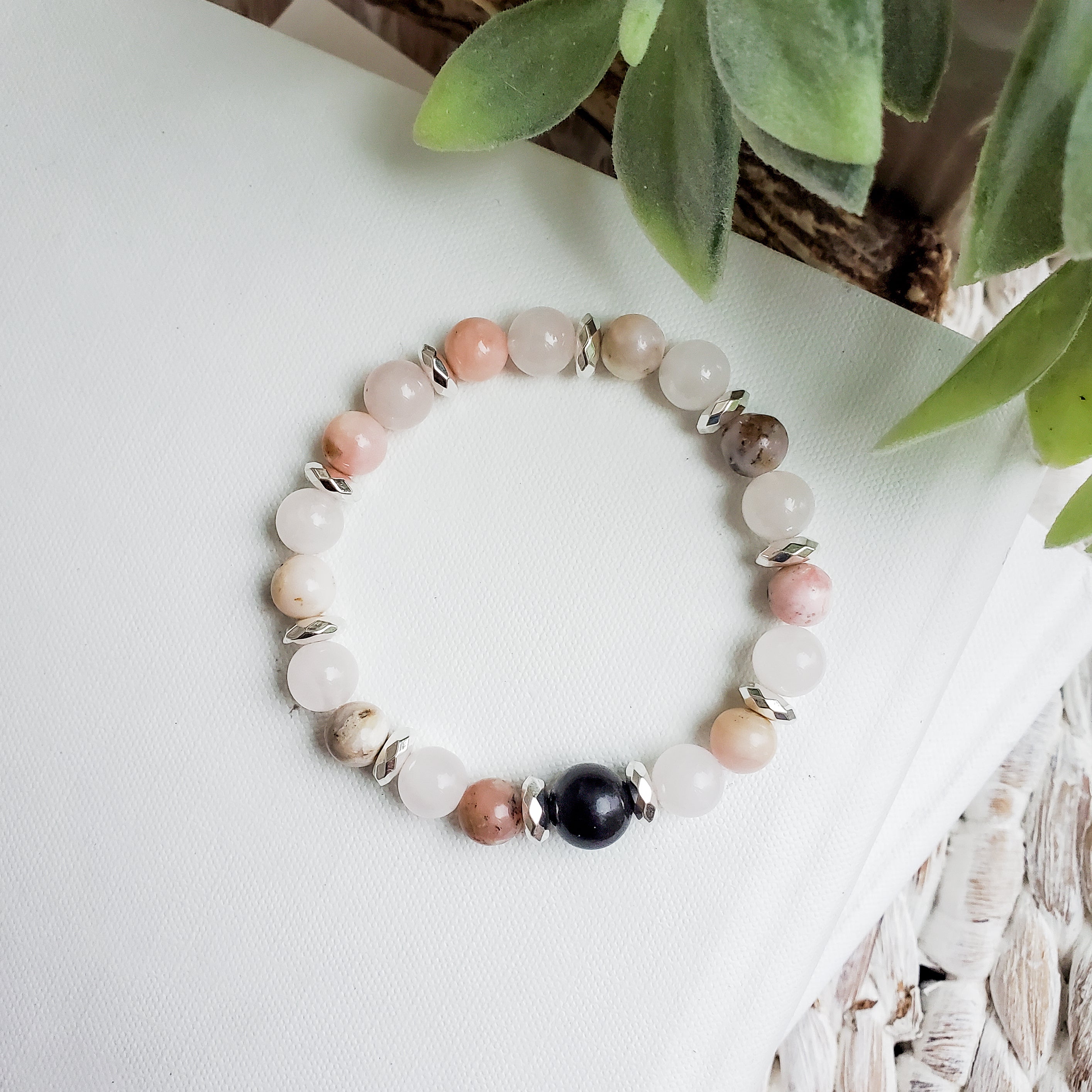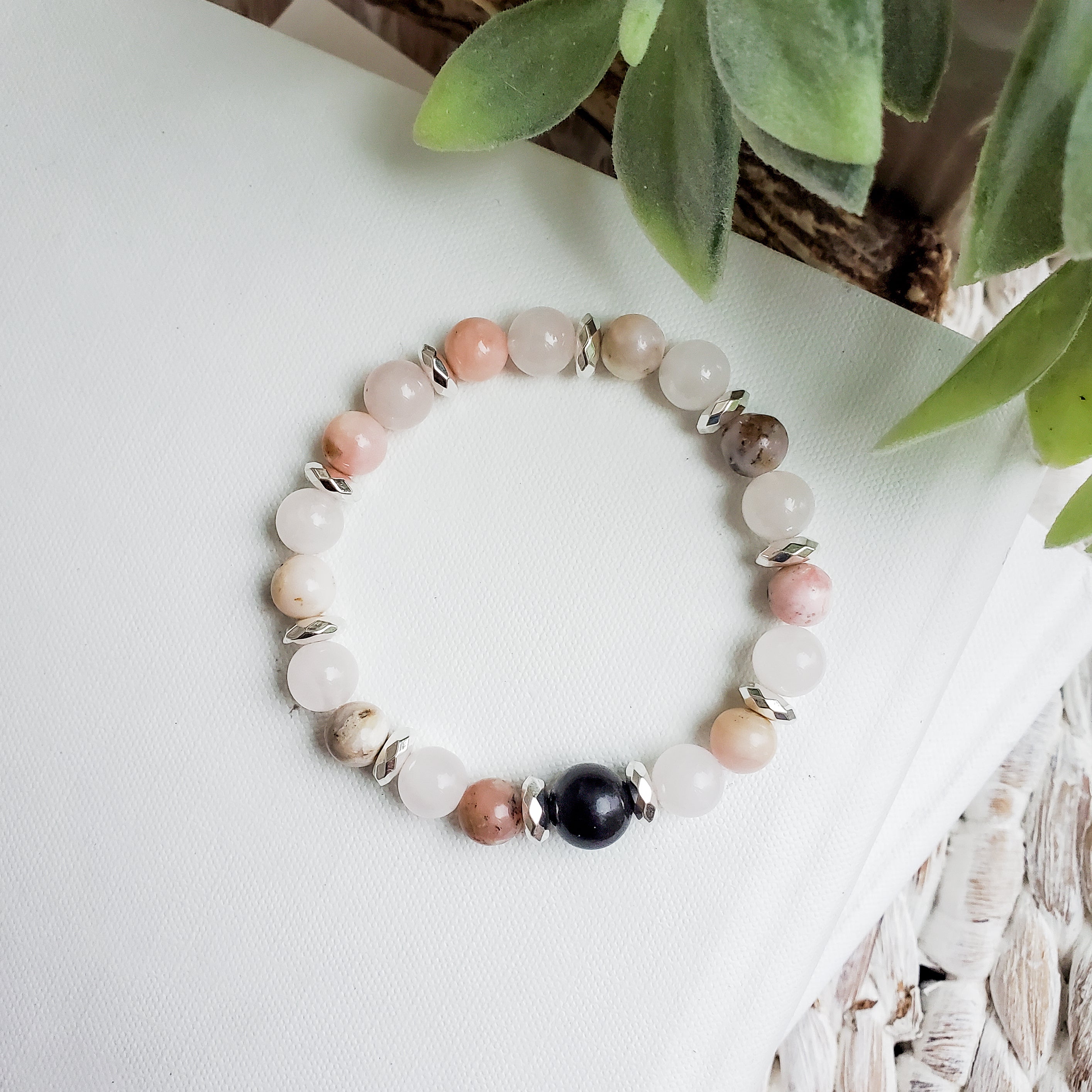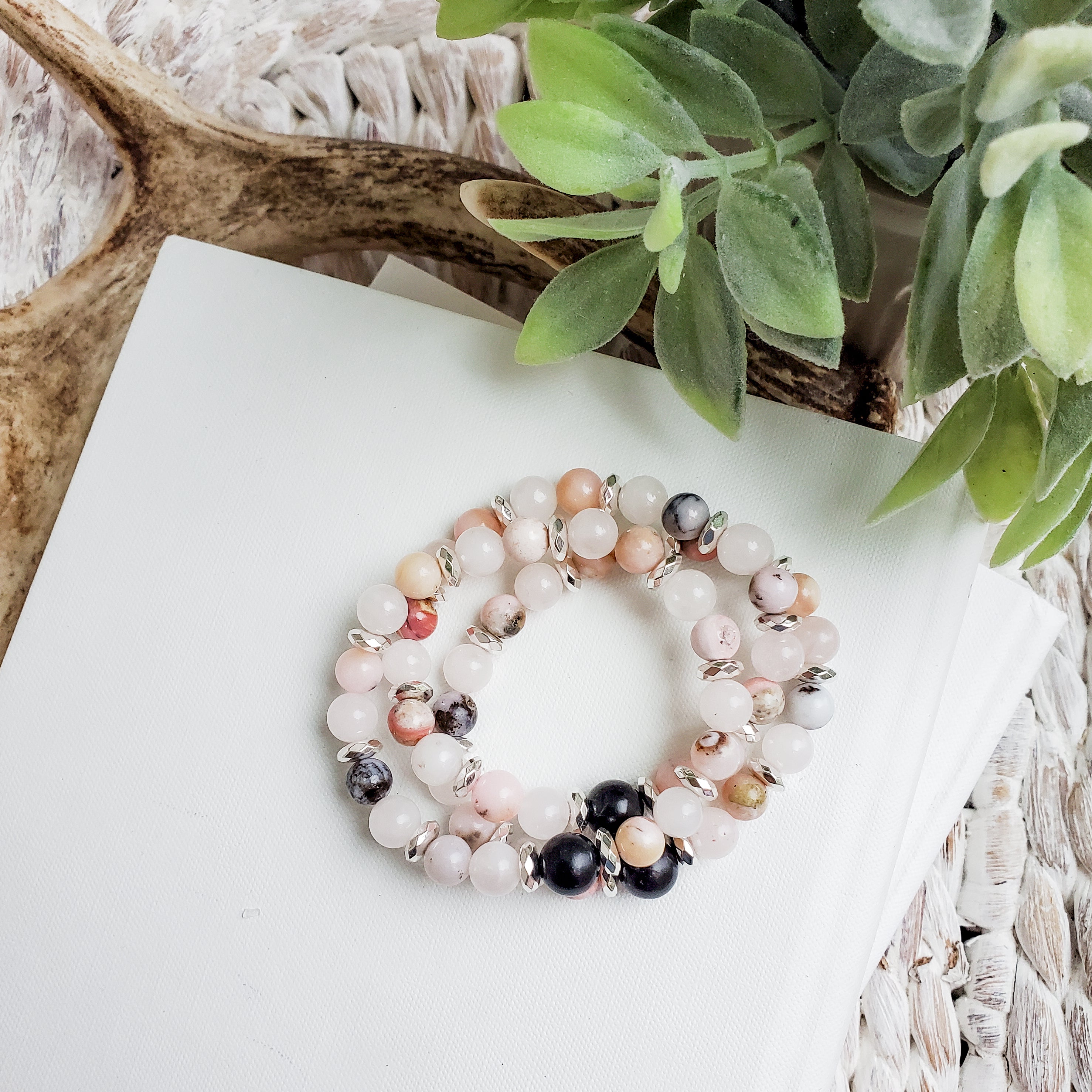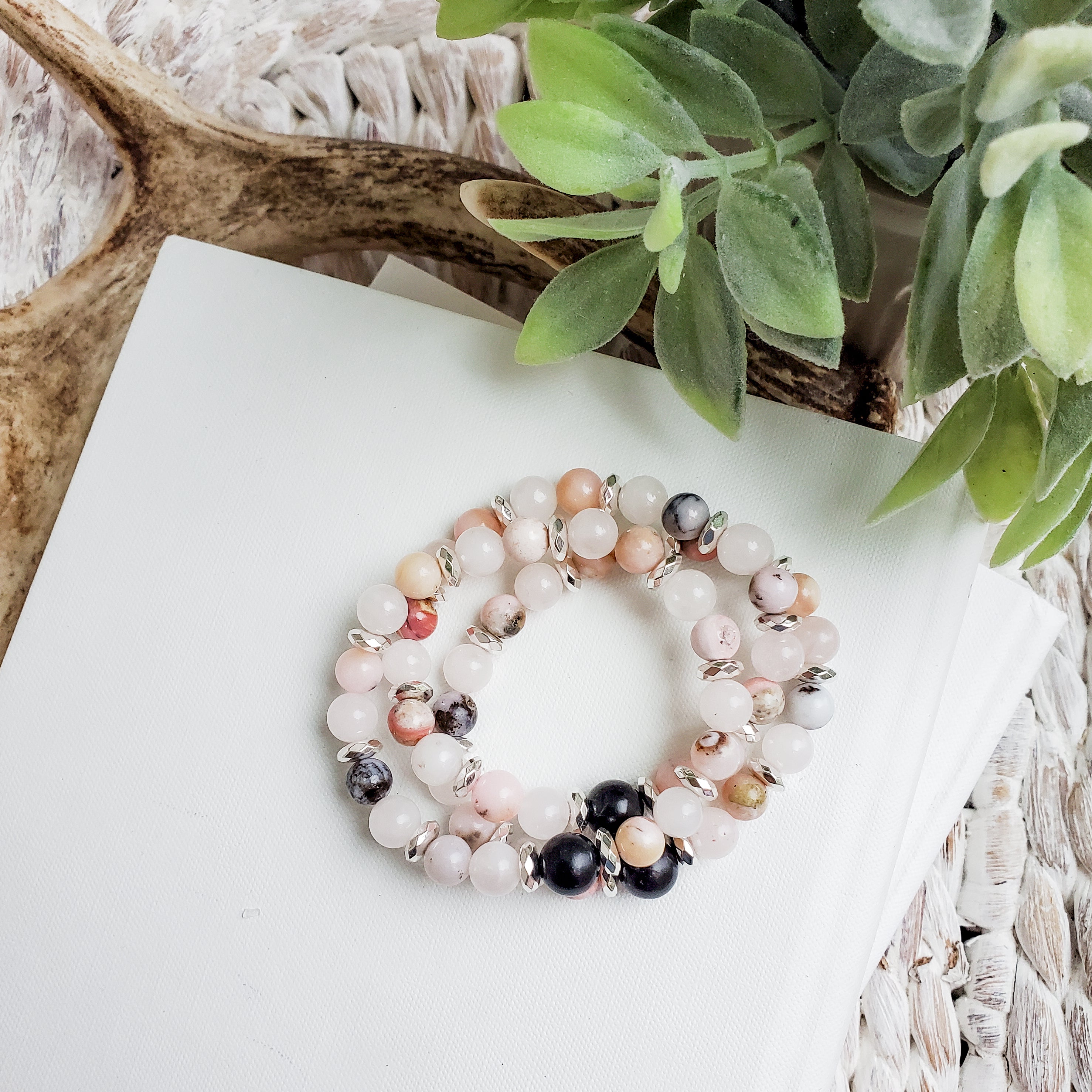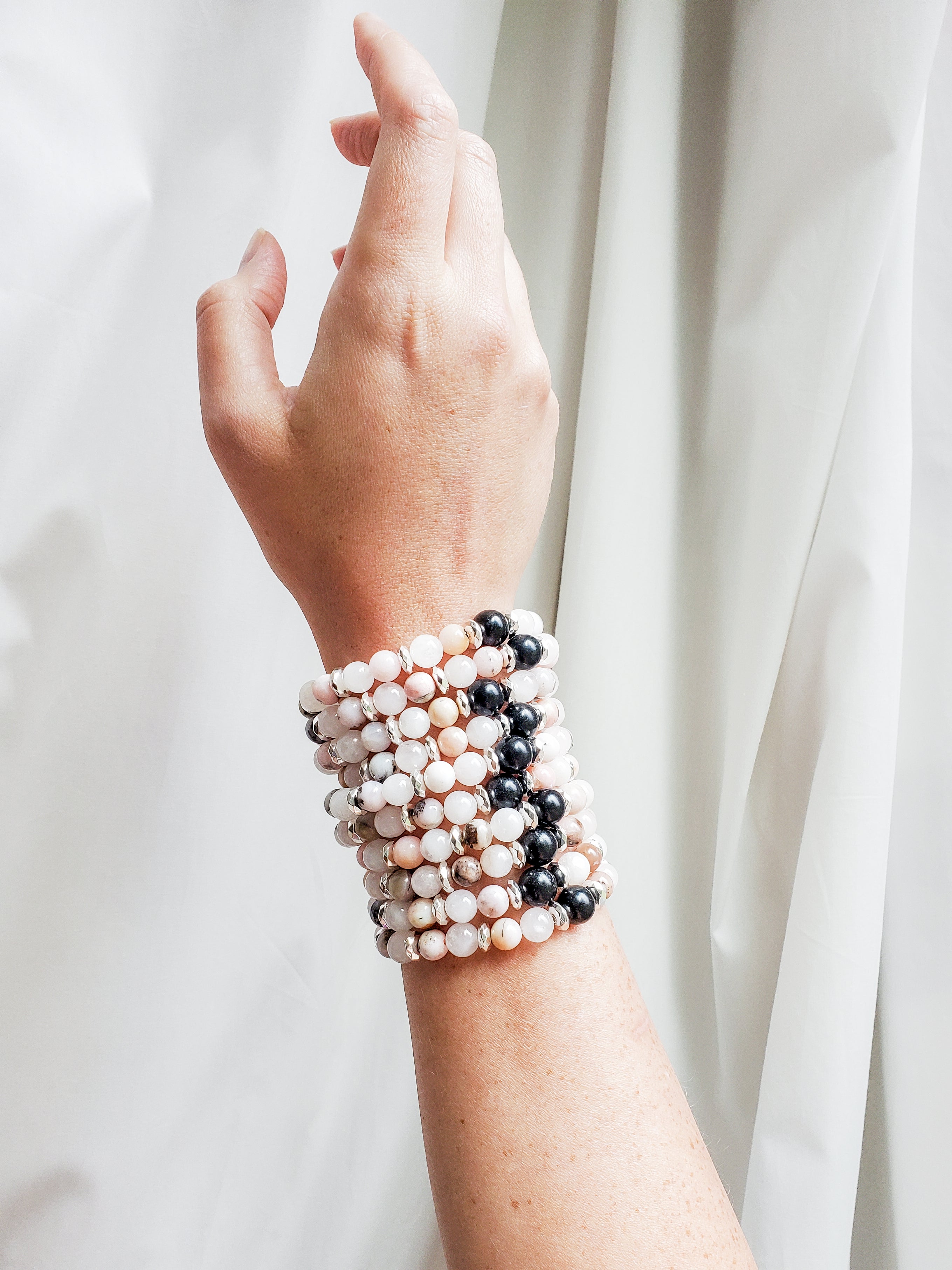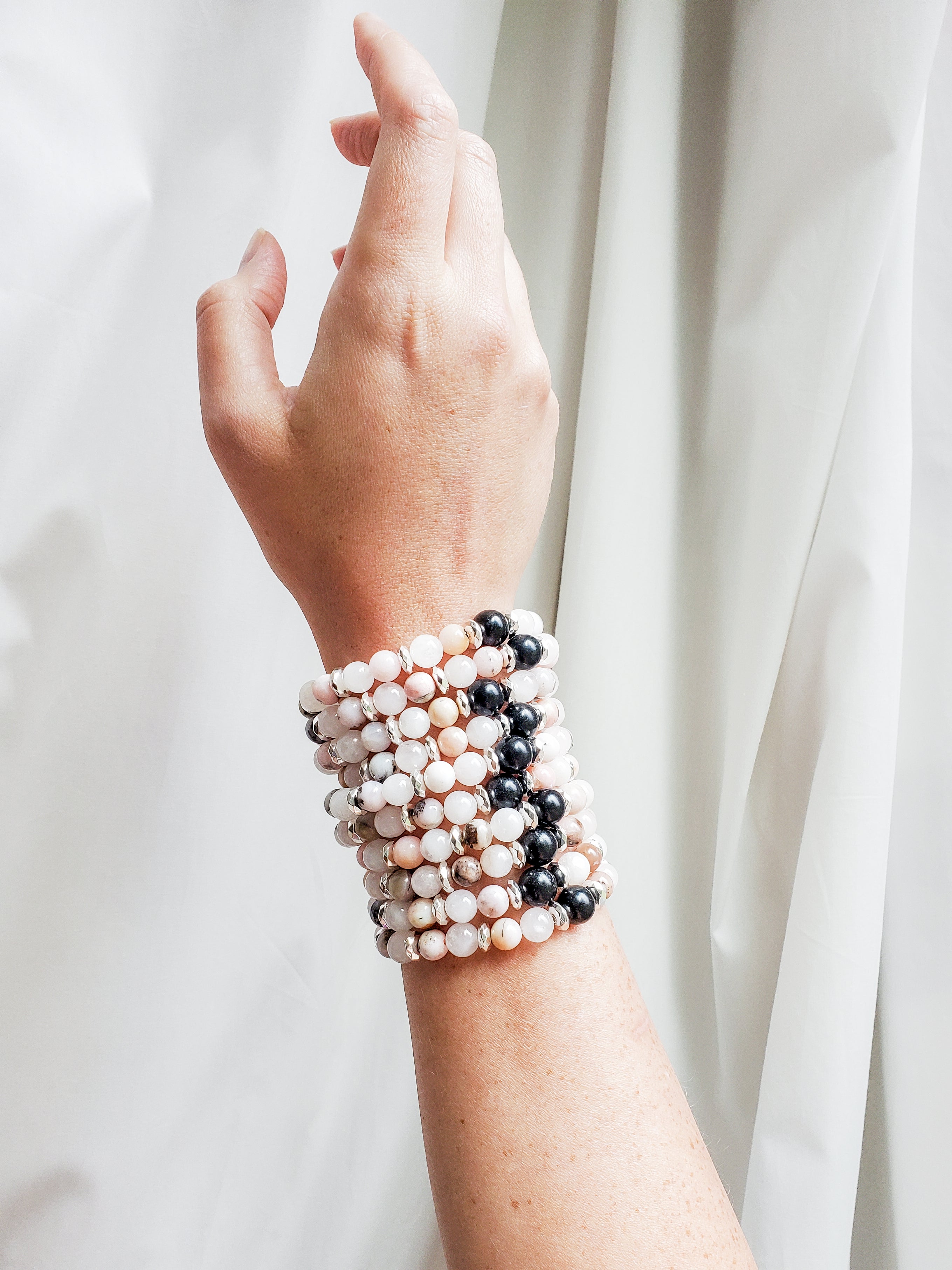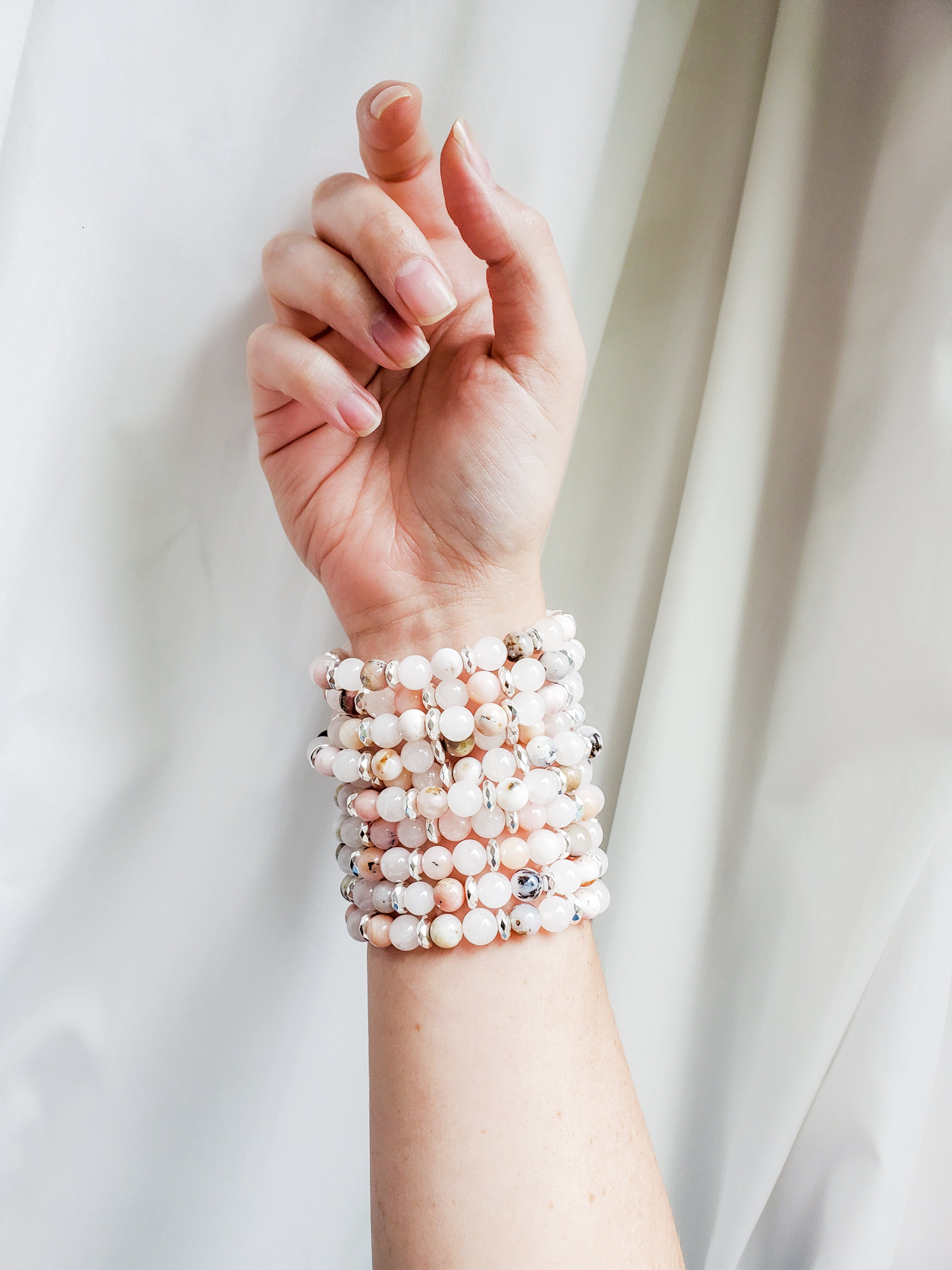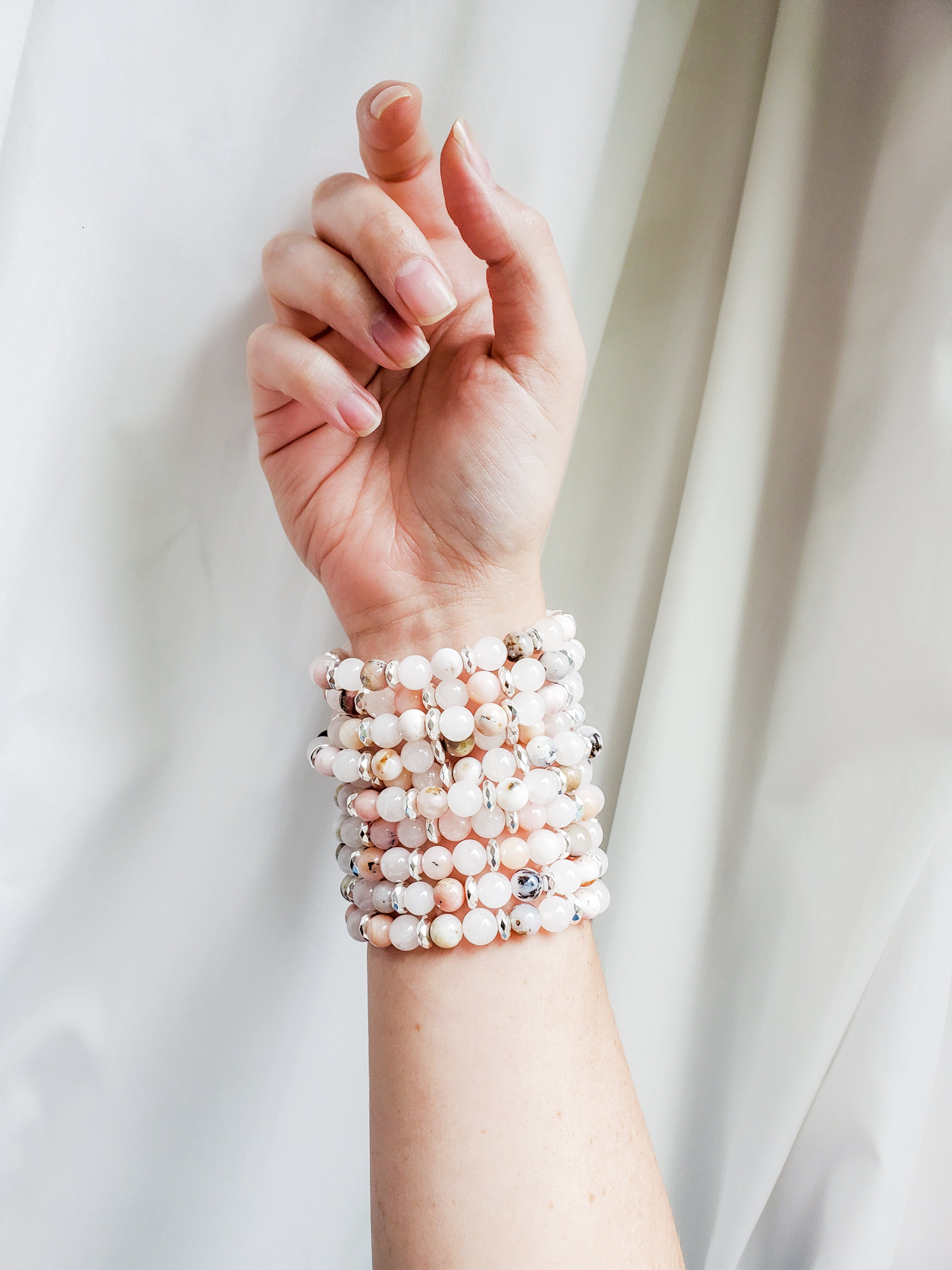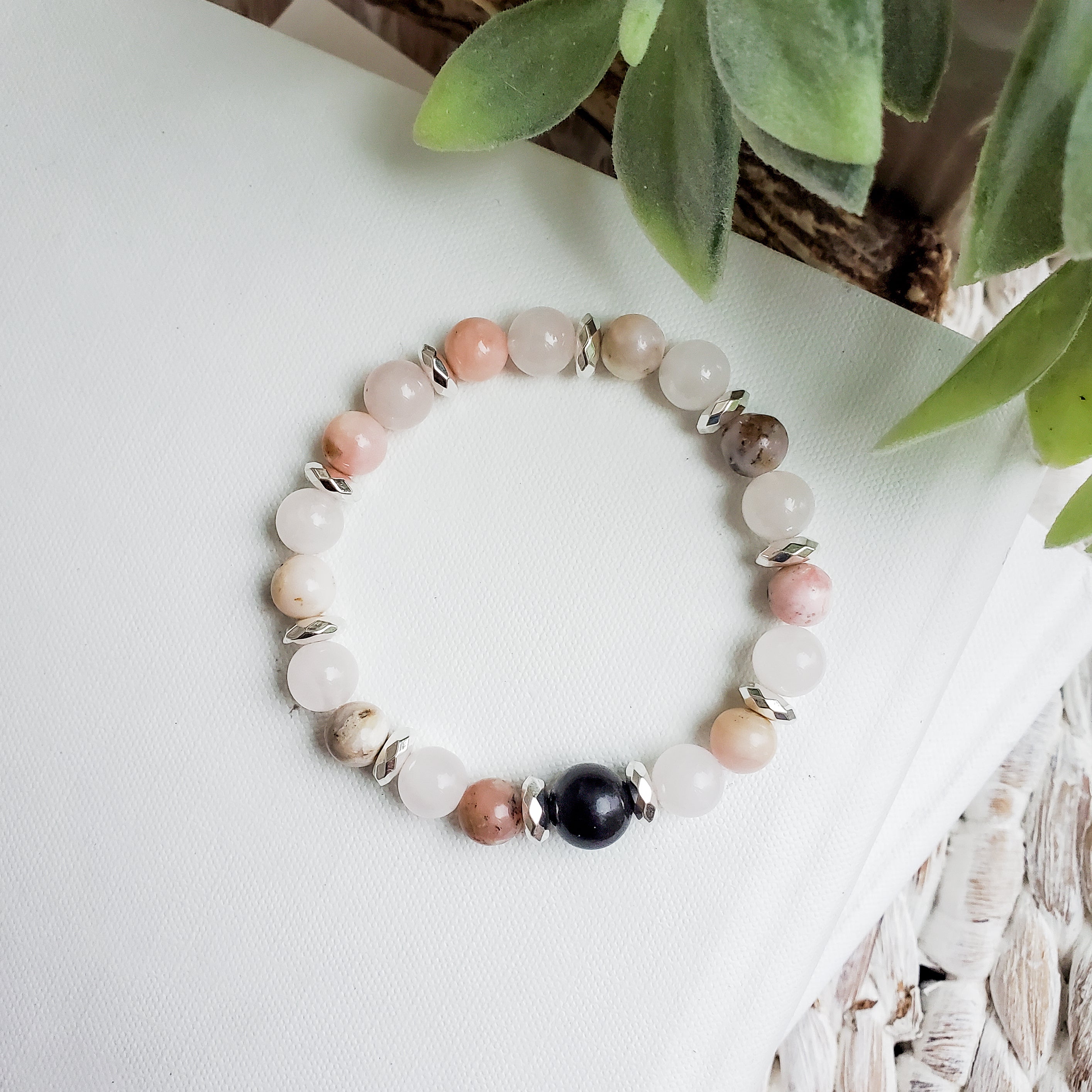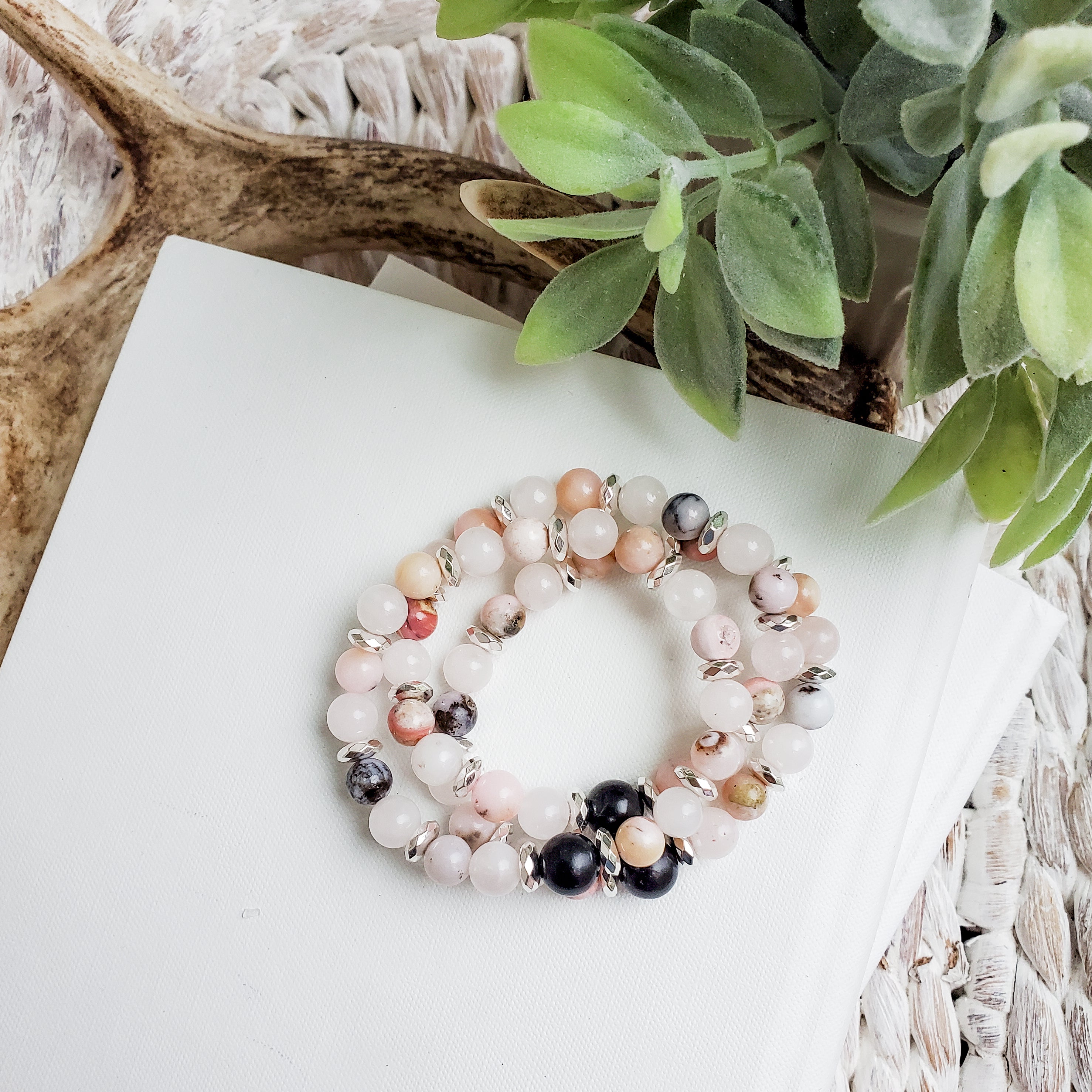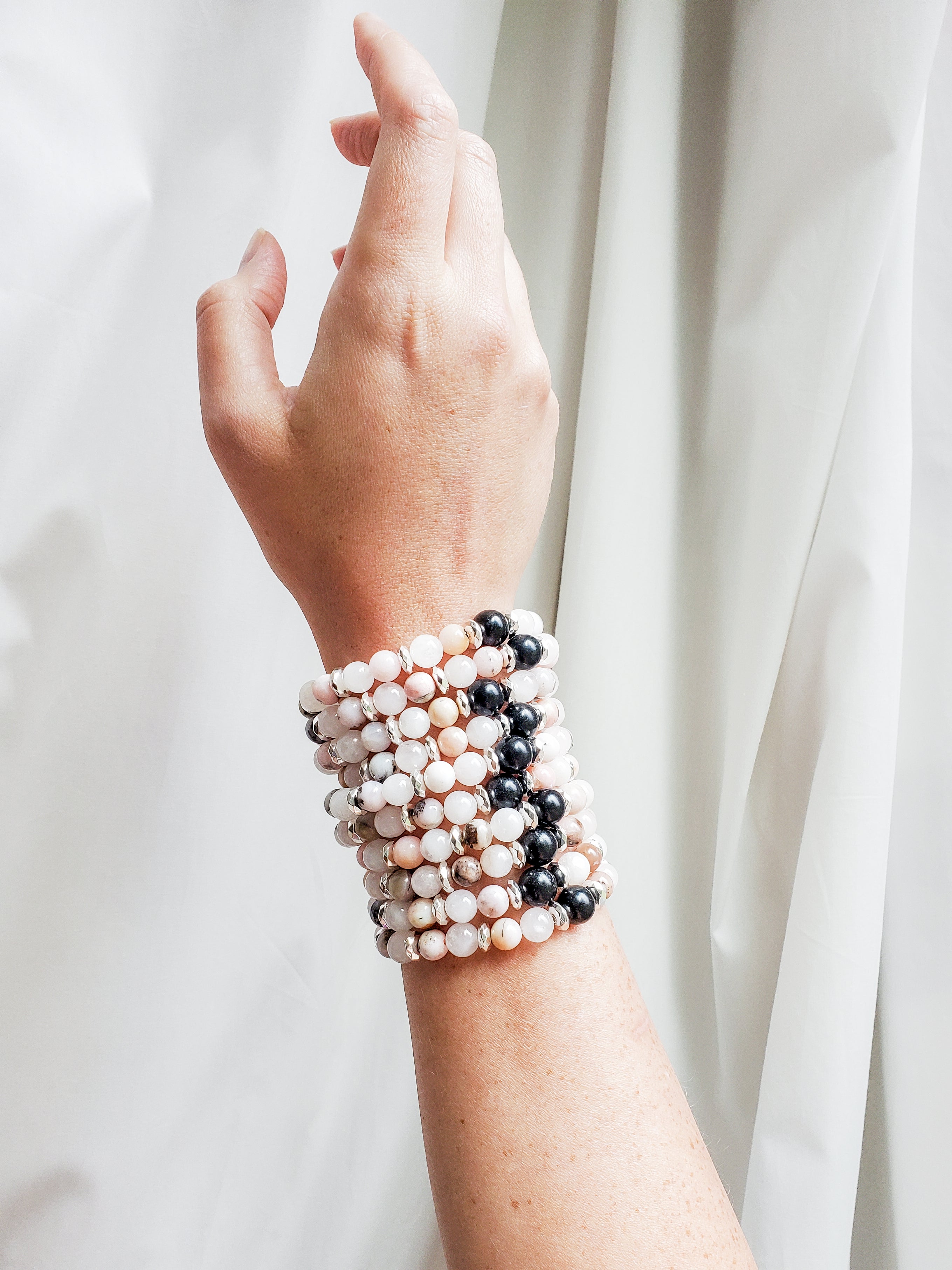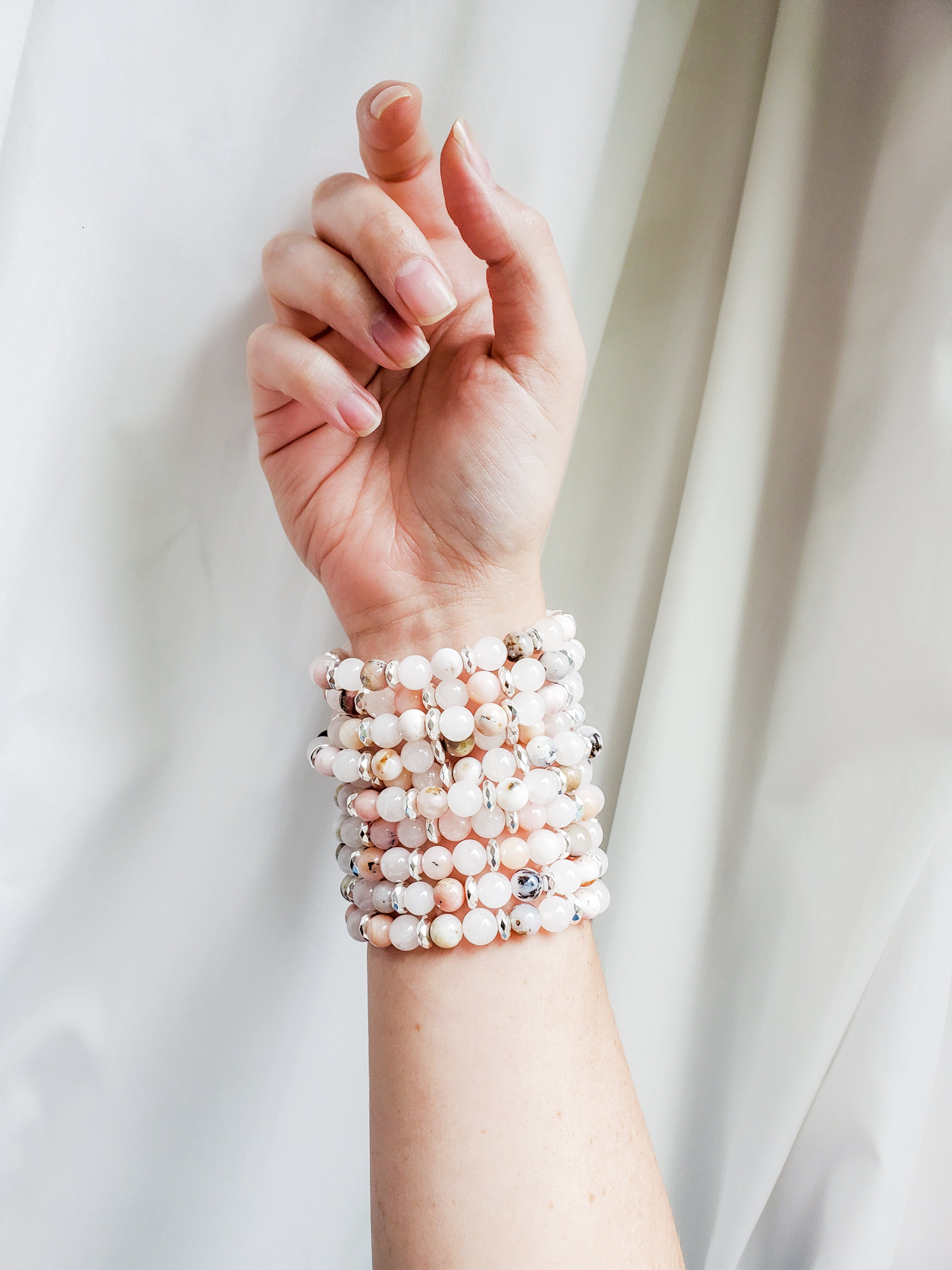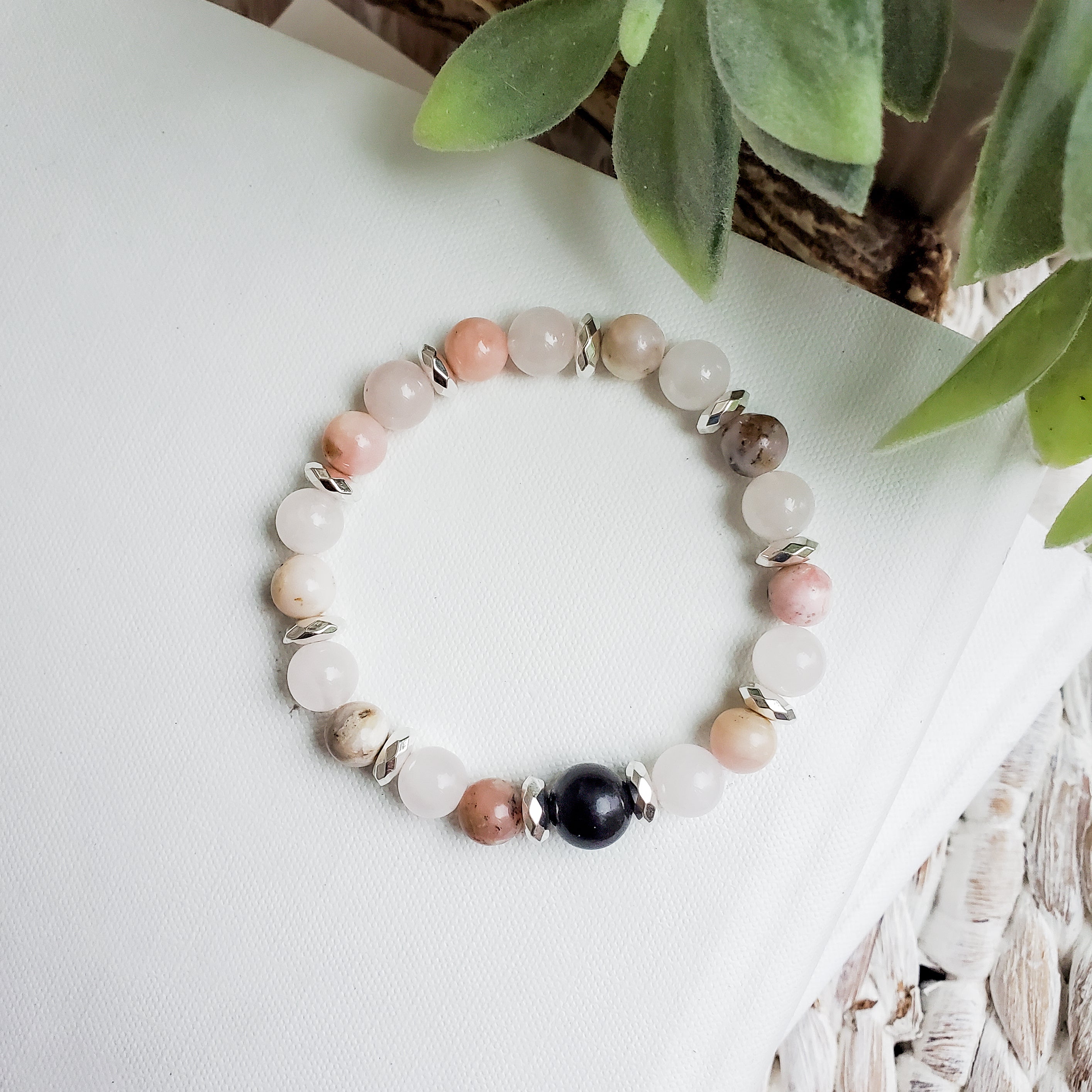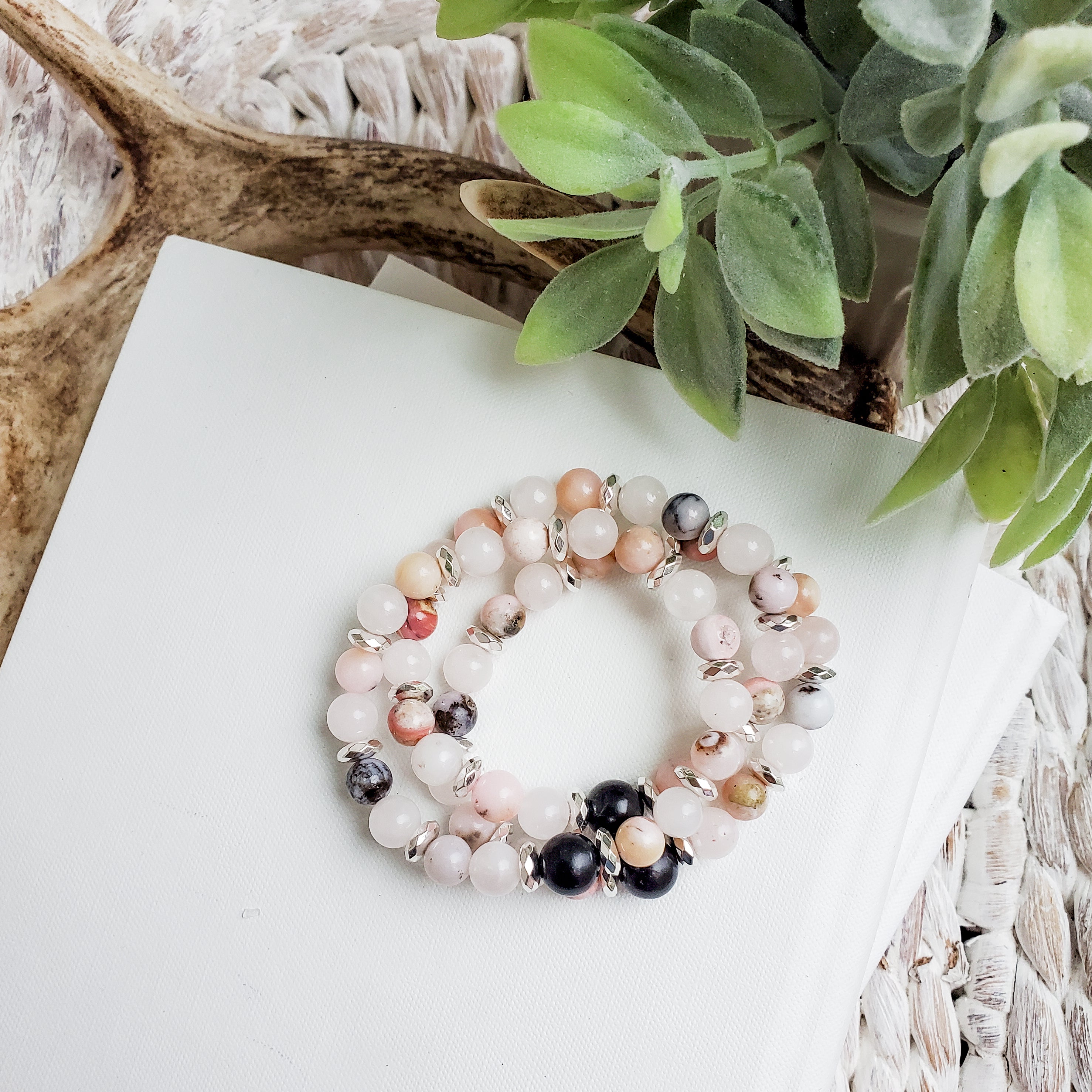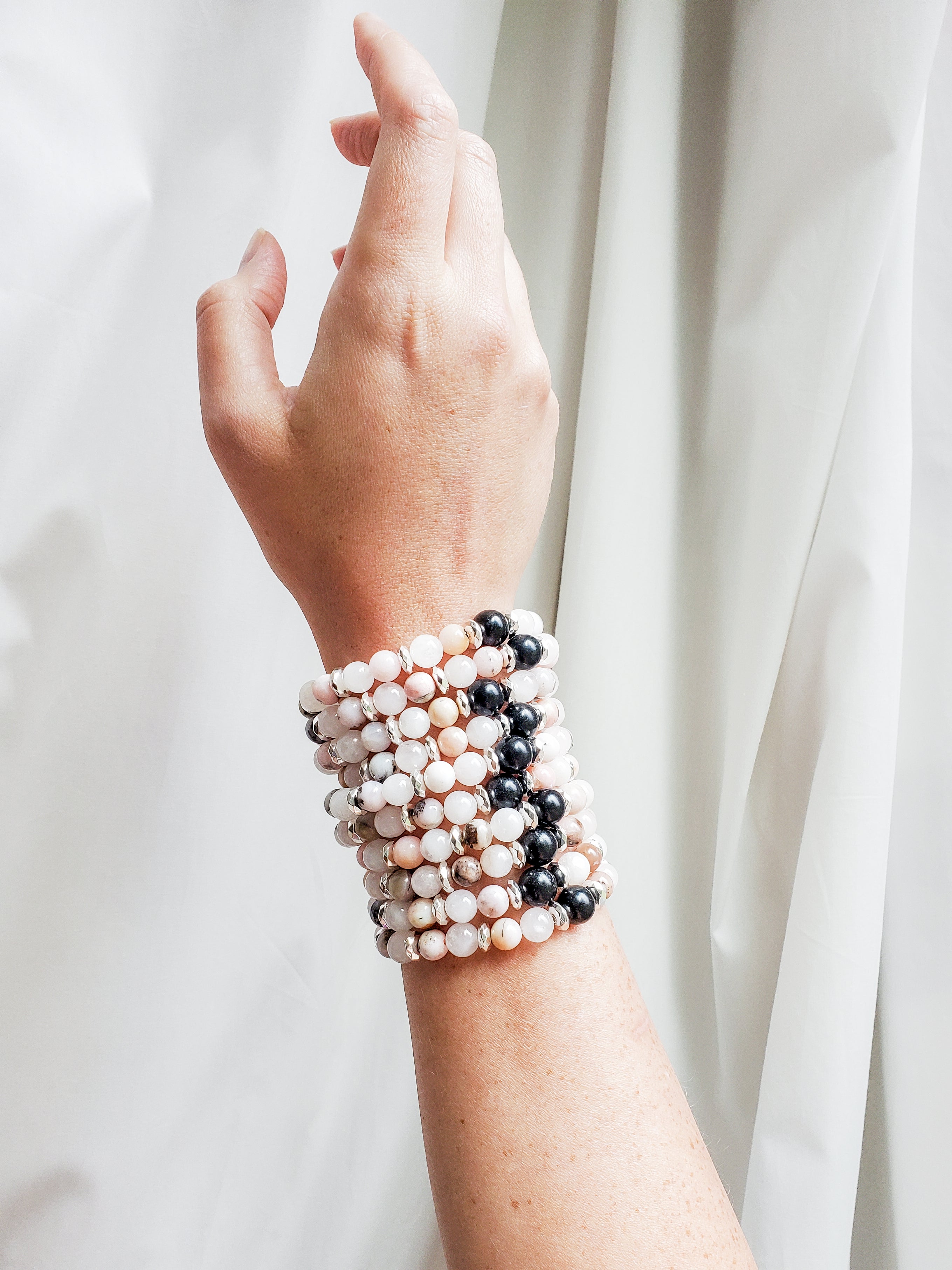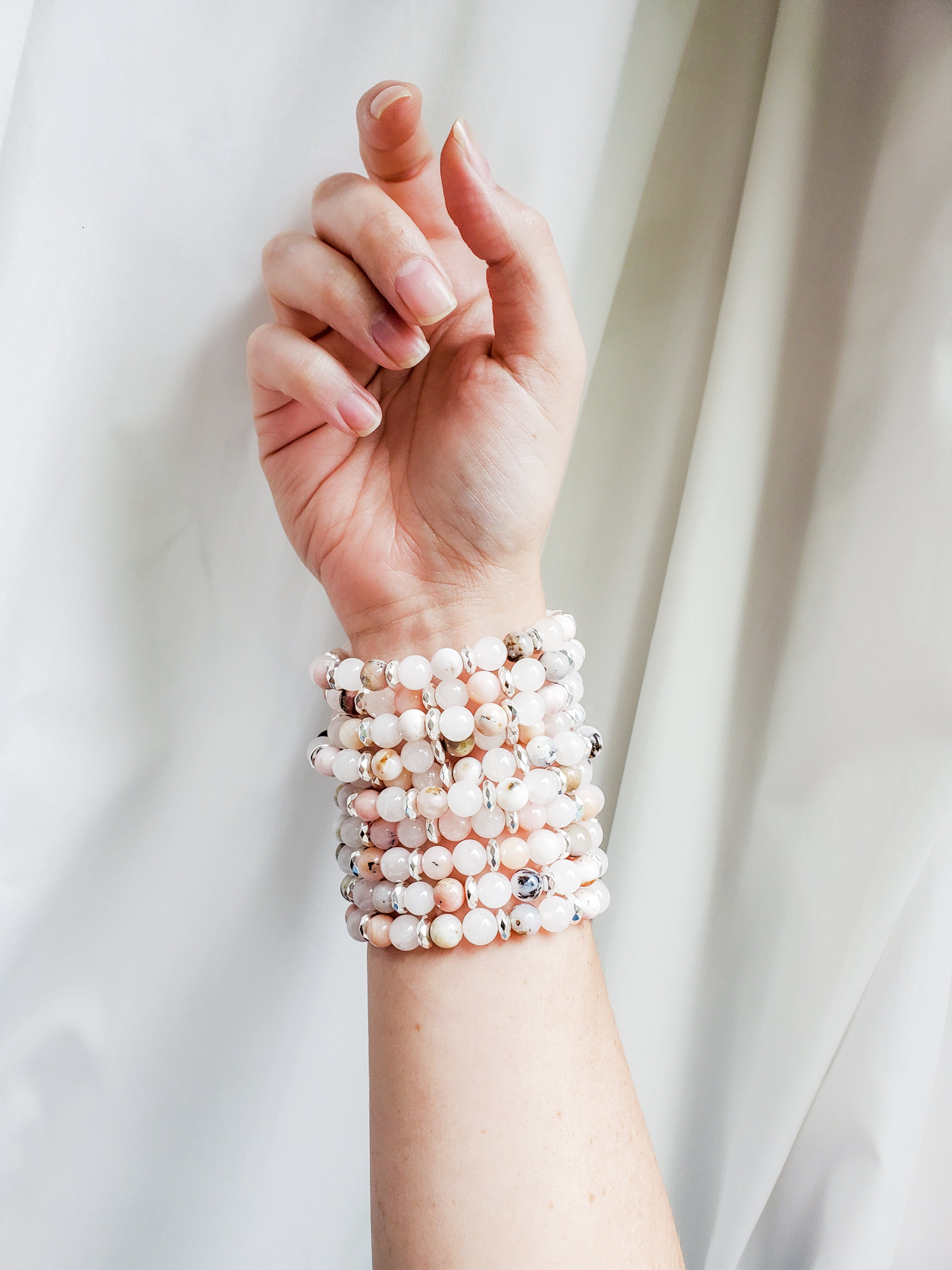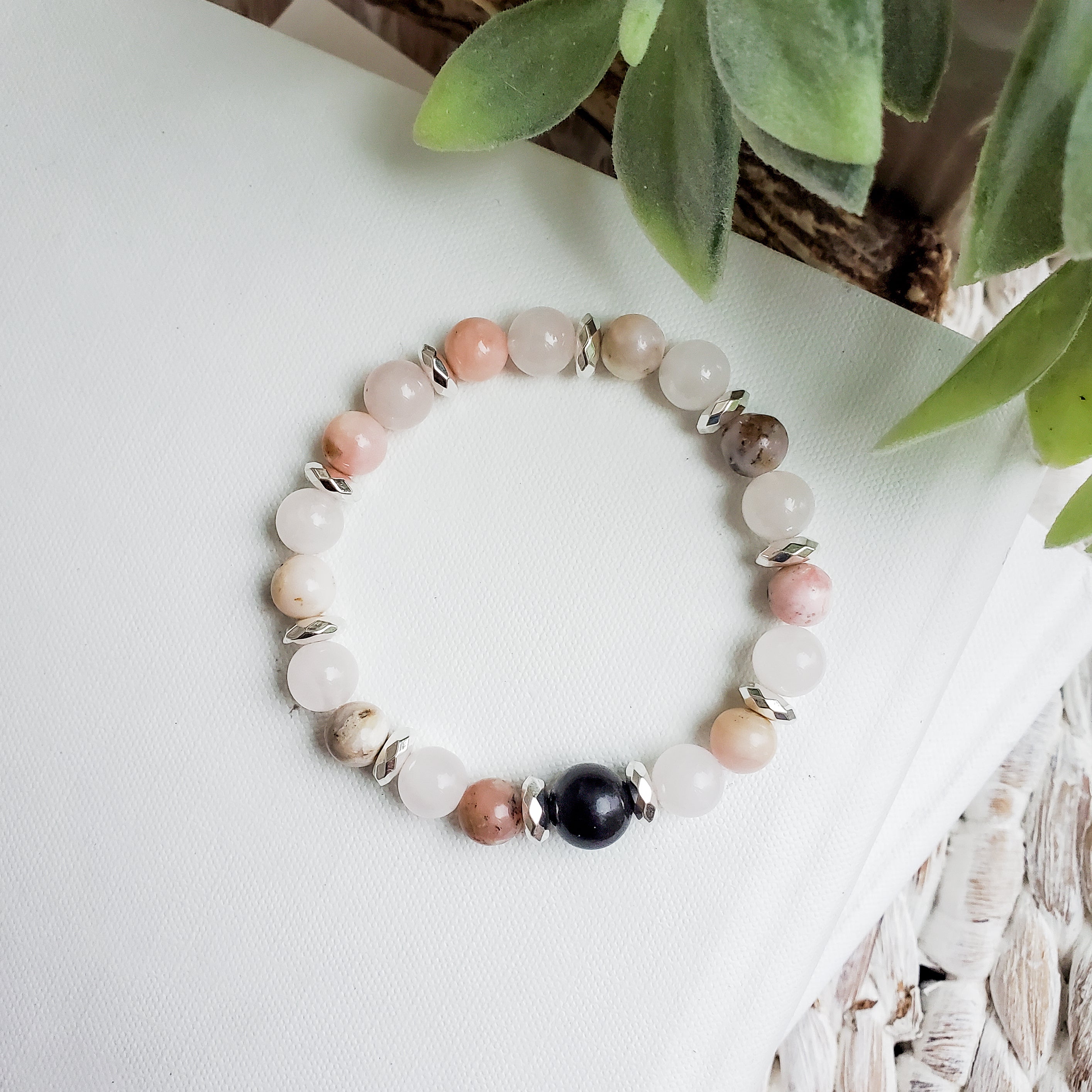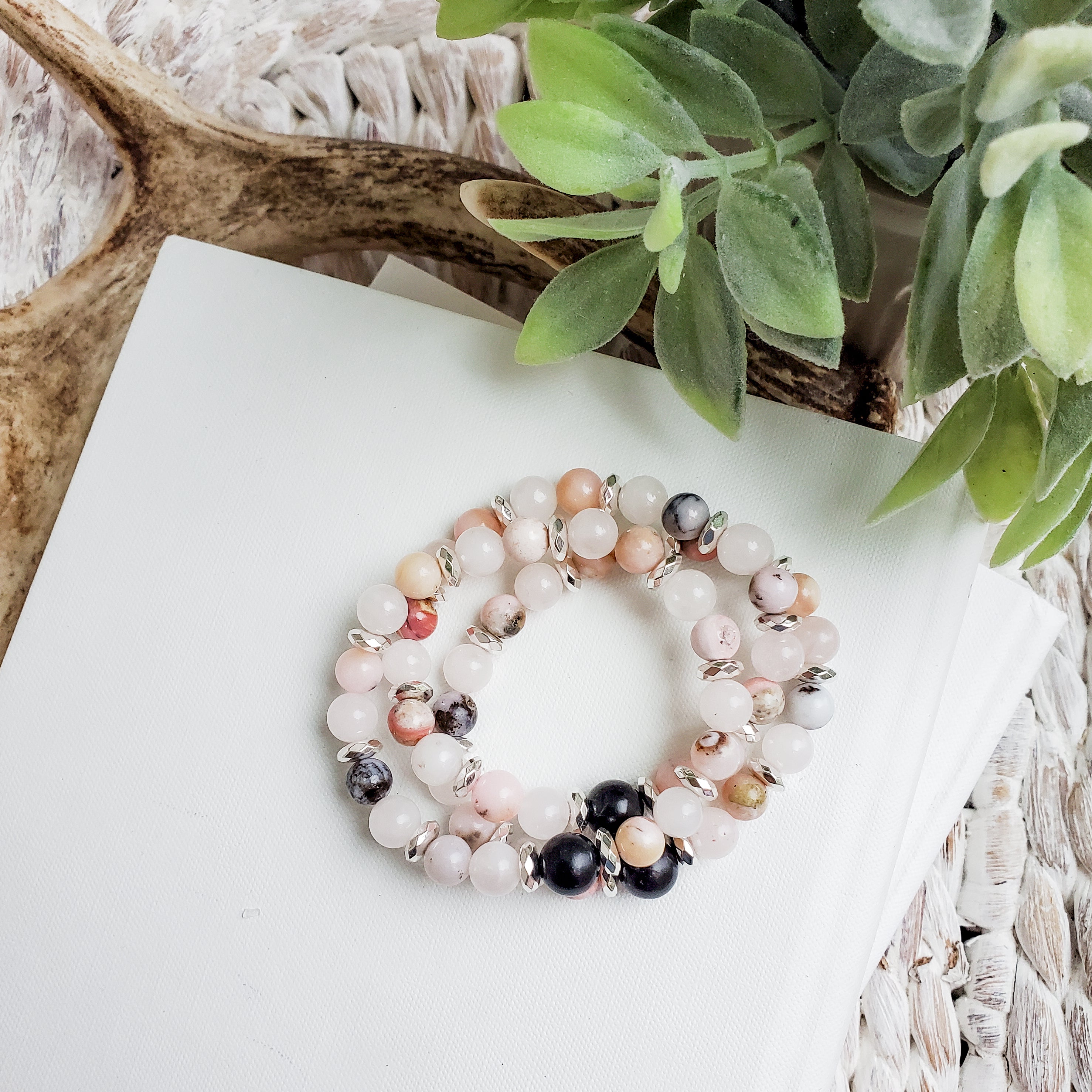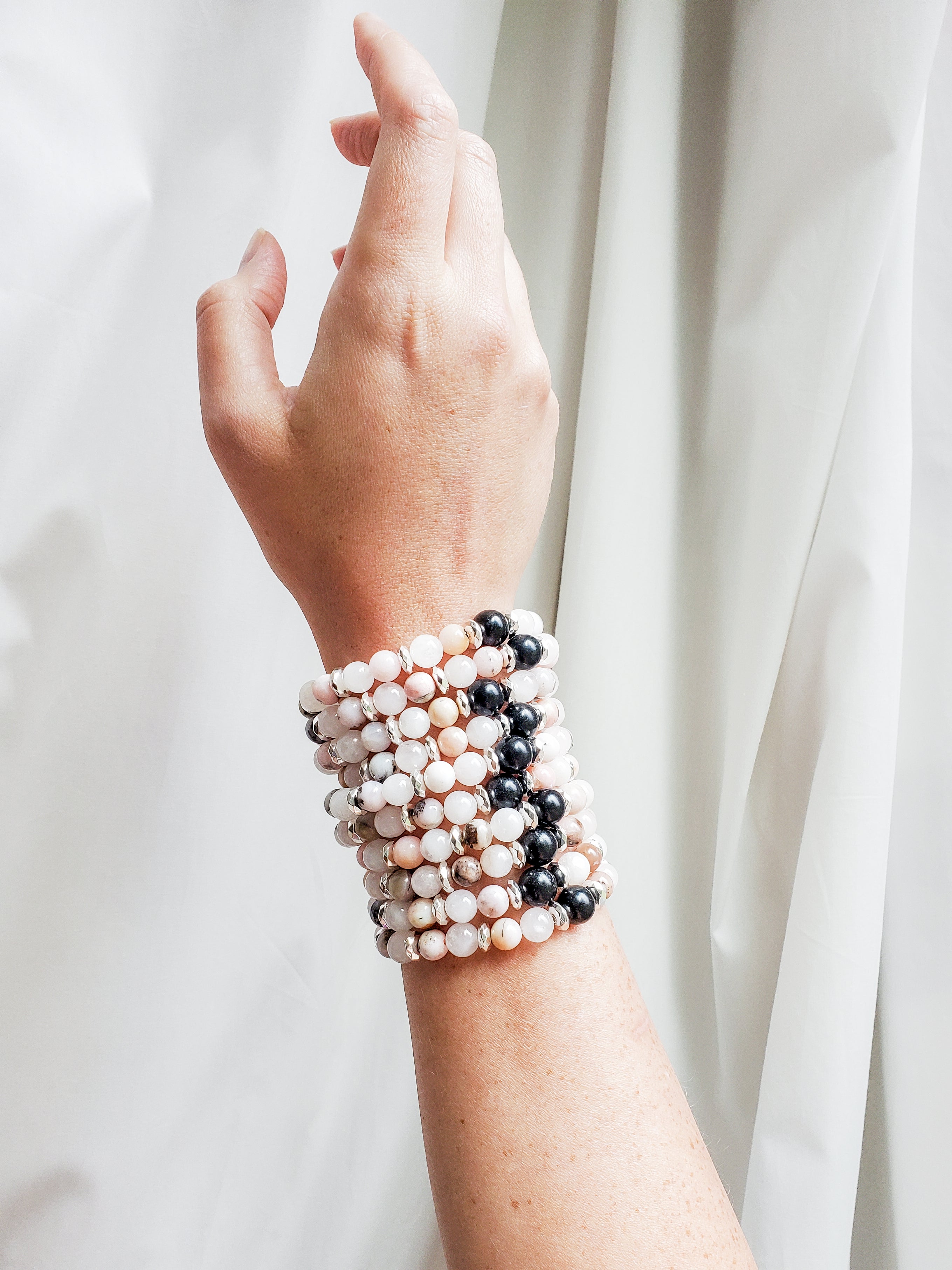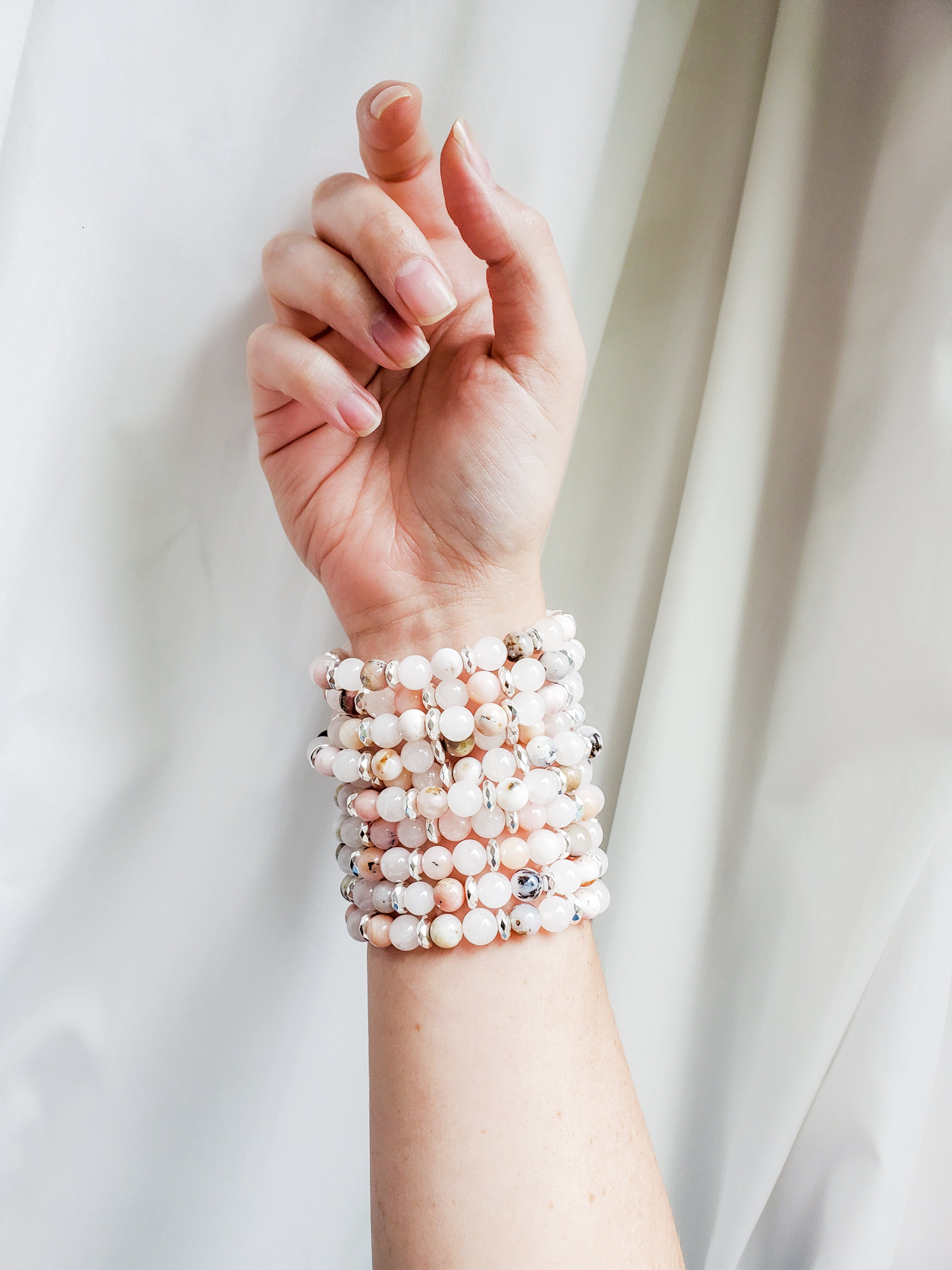 This is your all around protection bracelet!
Protect yourself from EMF's, electromagnetic fields, caused by electromagnetic radiation. These are created by all of your electronic devices so this bracelet is perfect to wear everyday!
Shungite is also great at absorbing negative energy. Who needs more of that in their life!
Rose quartz is all about self love and promoting loving relationships.
10mm Shungite bead, rose quartz, pink opal, and silver hematite.
8mm gemstone beads. Stretch bracelet.
Made to order. For sizing info, click here