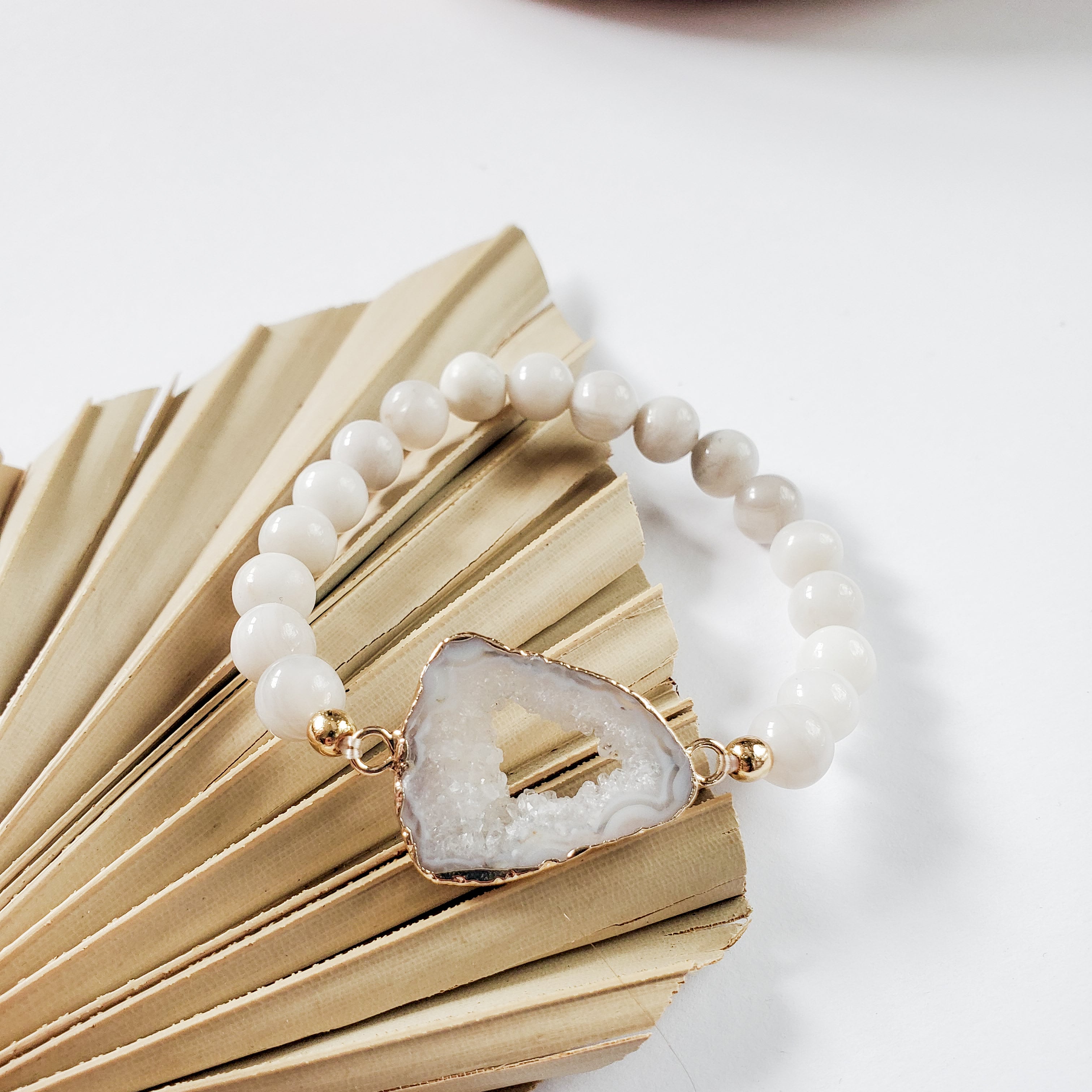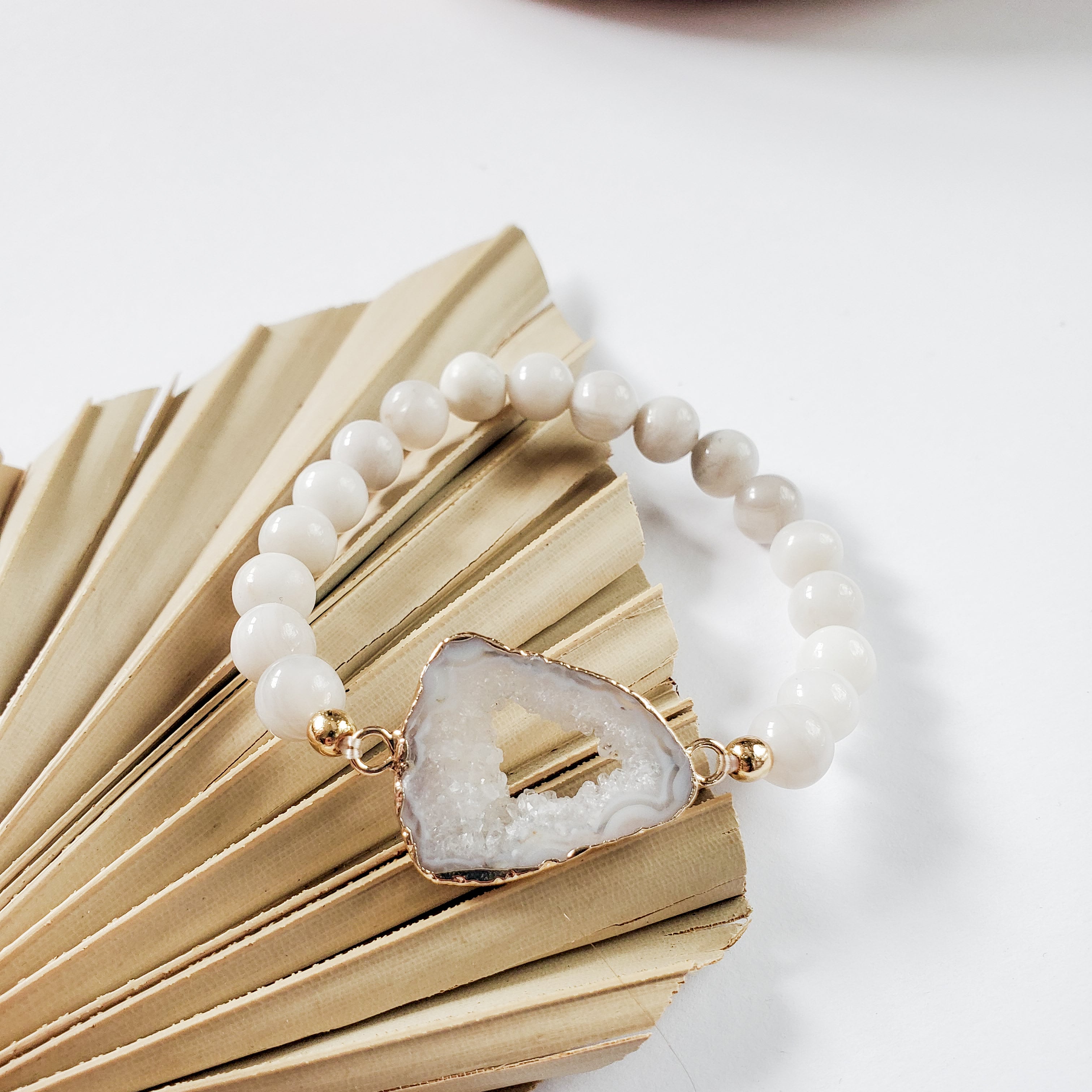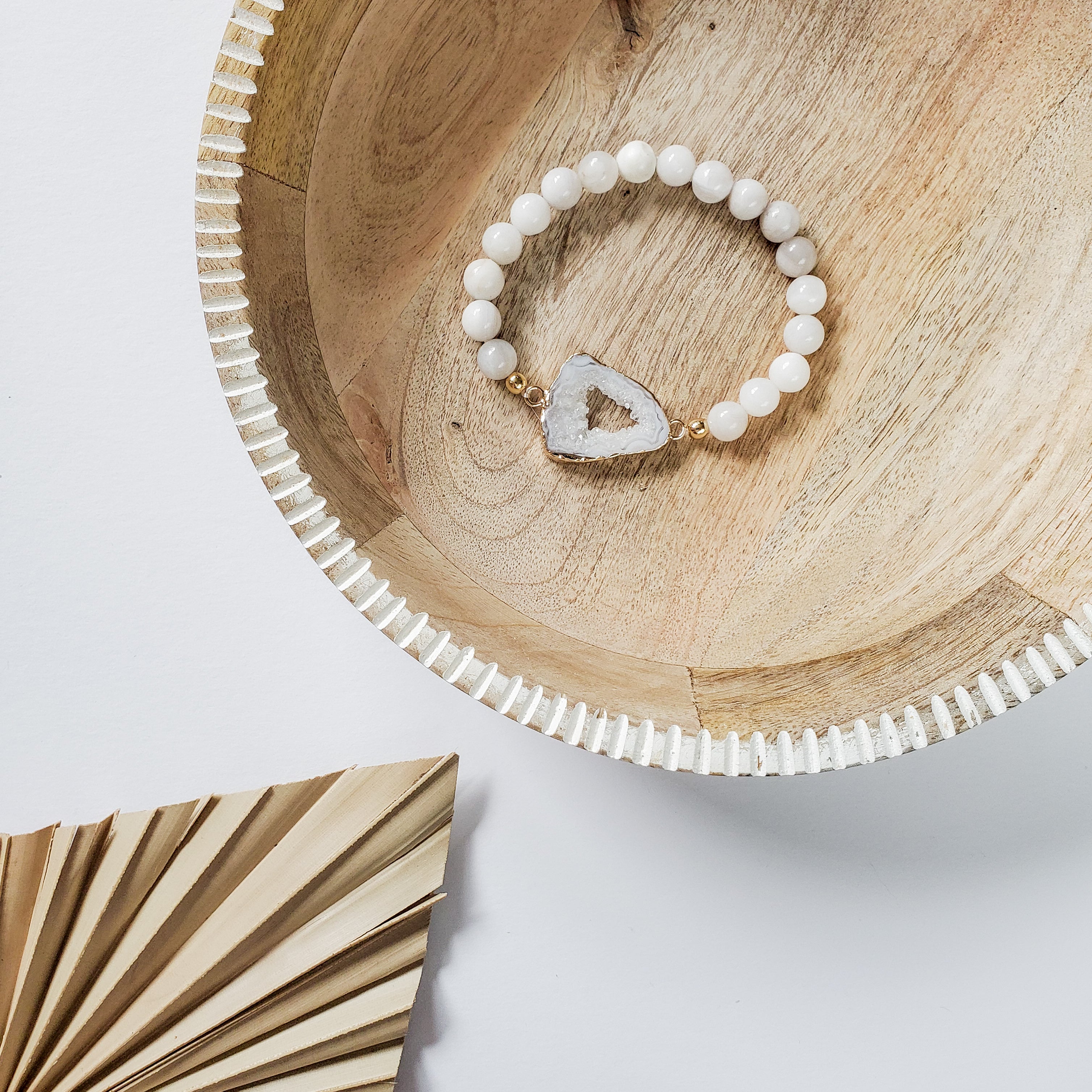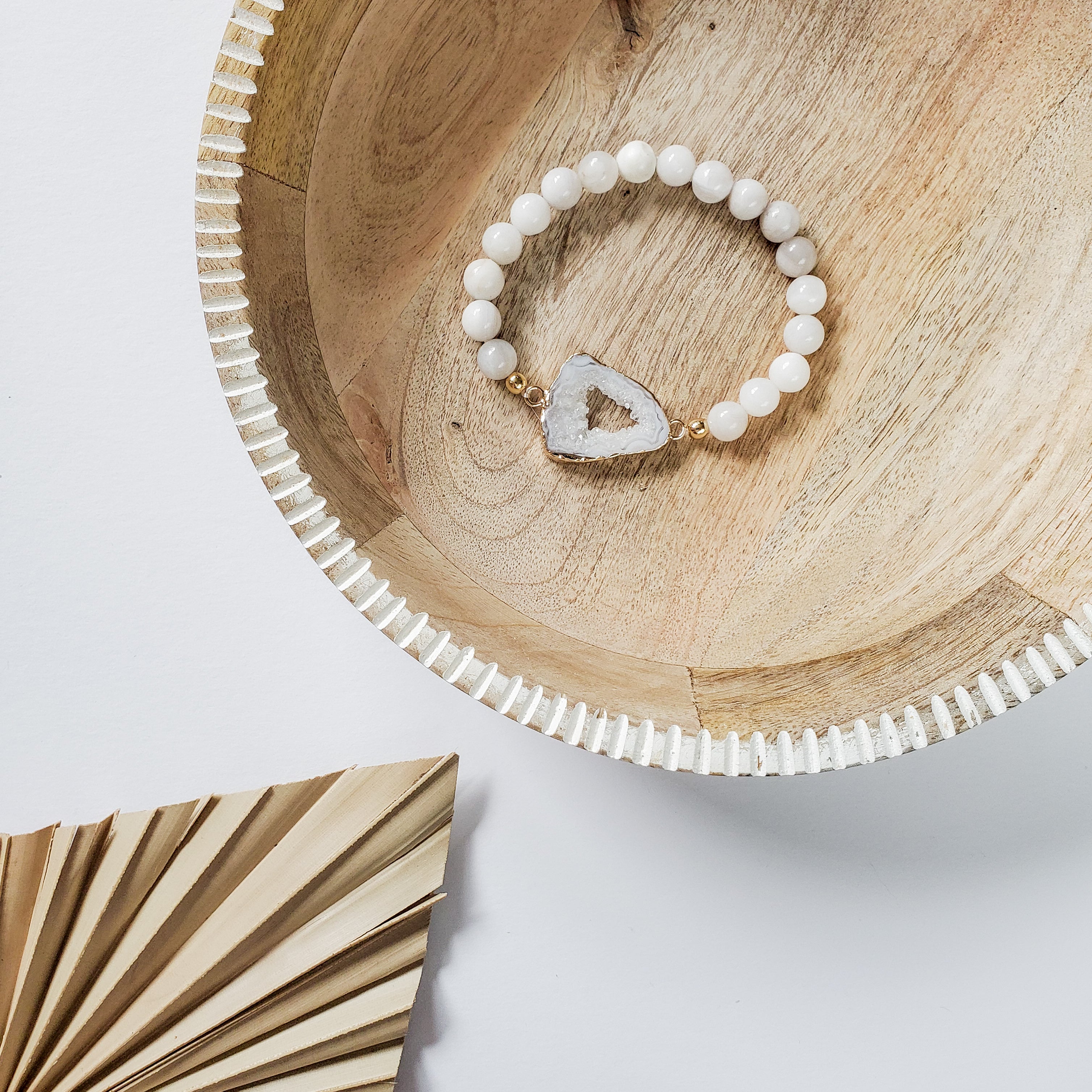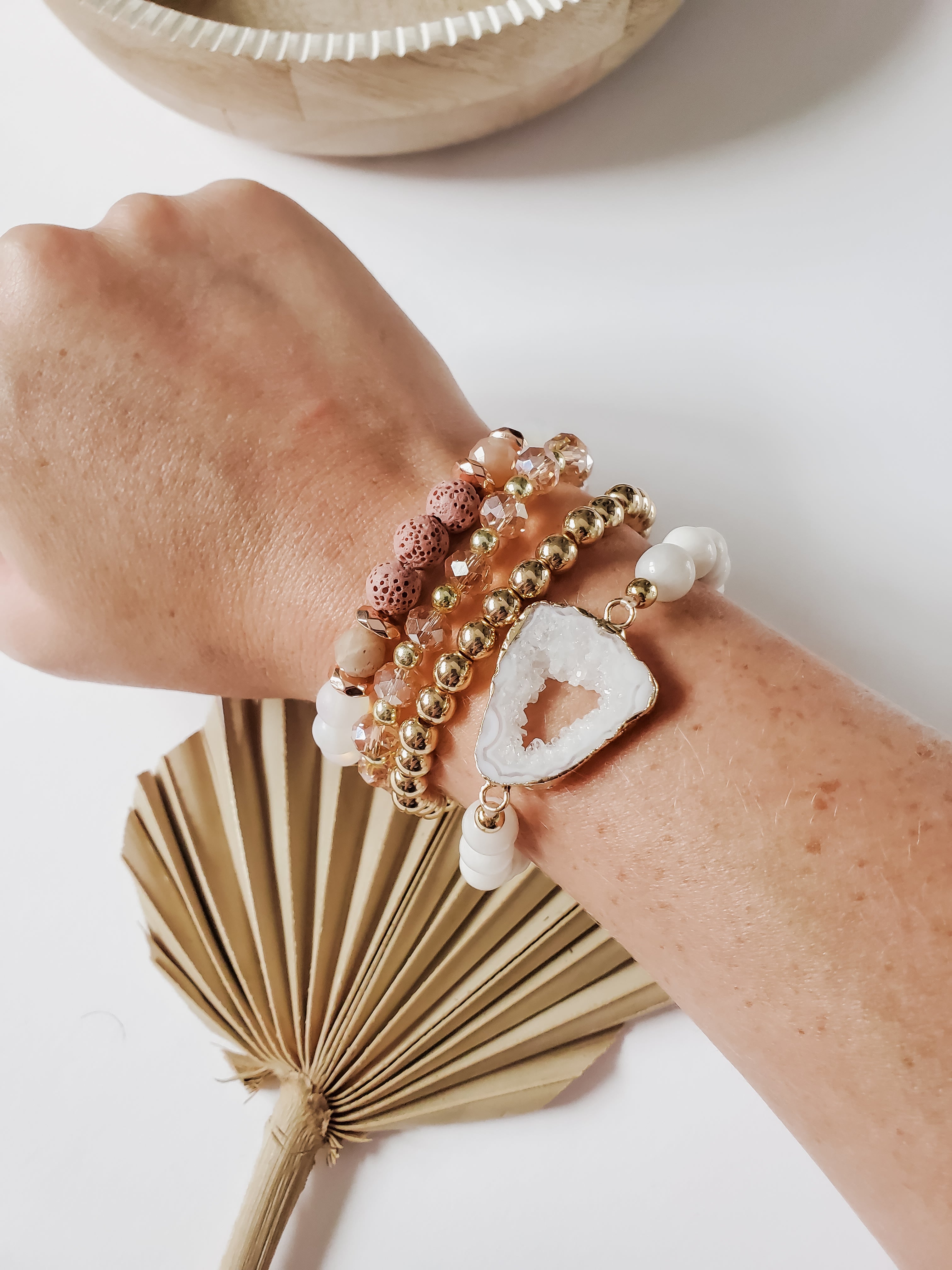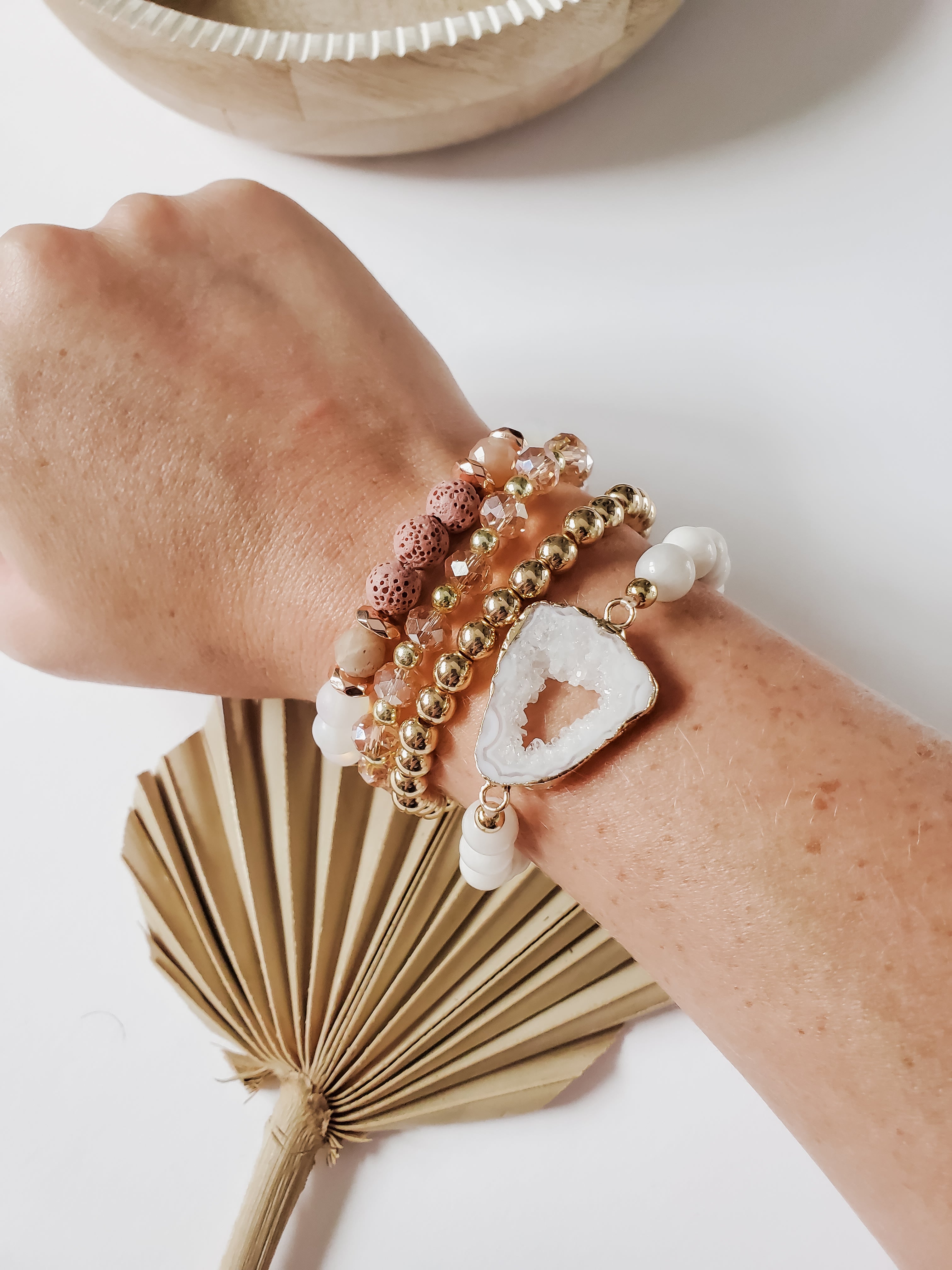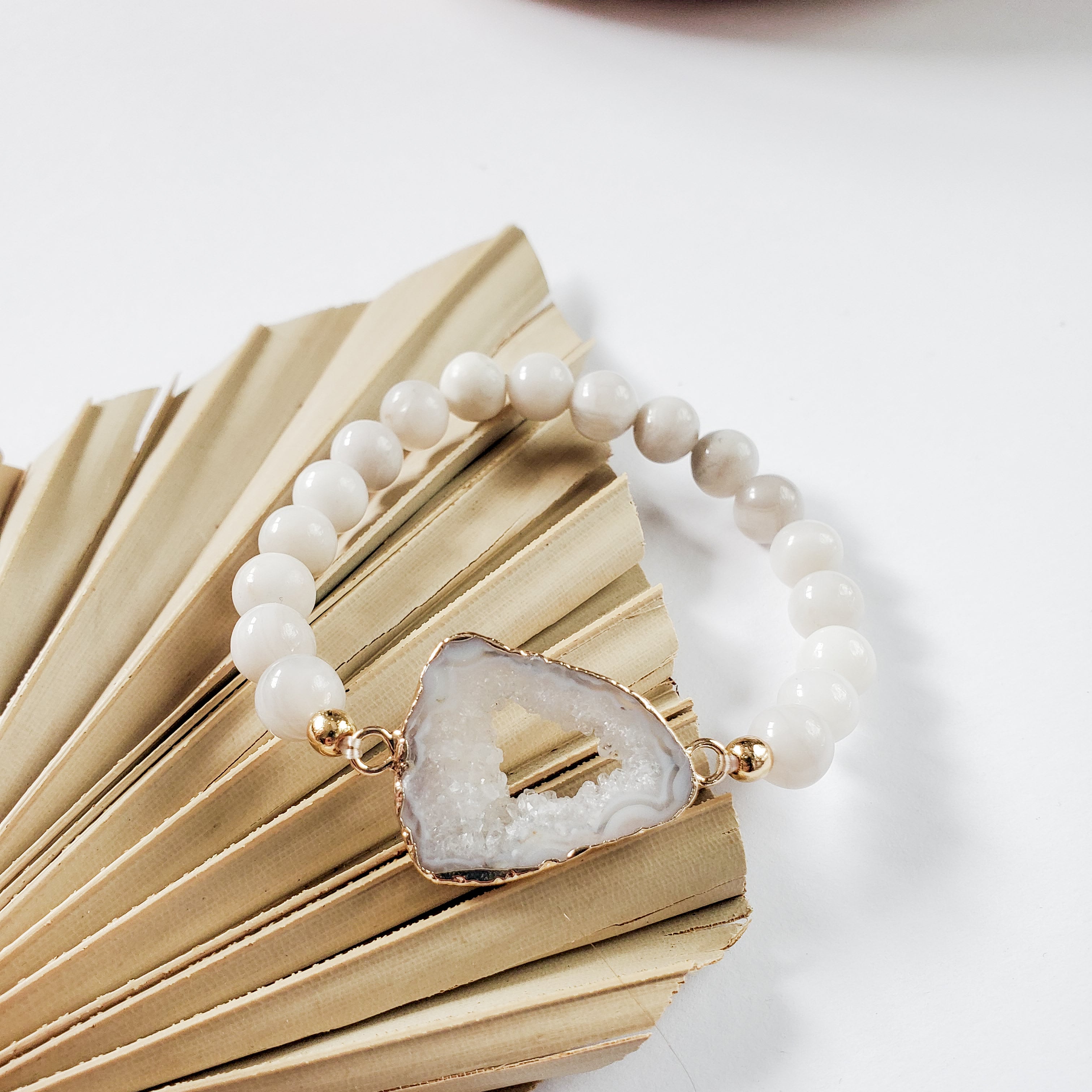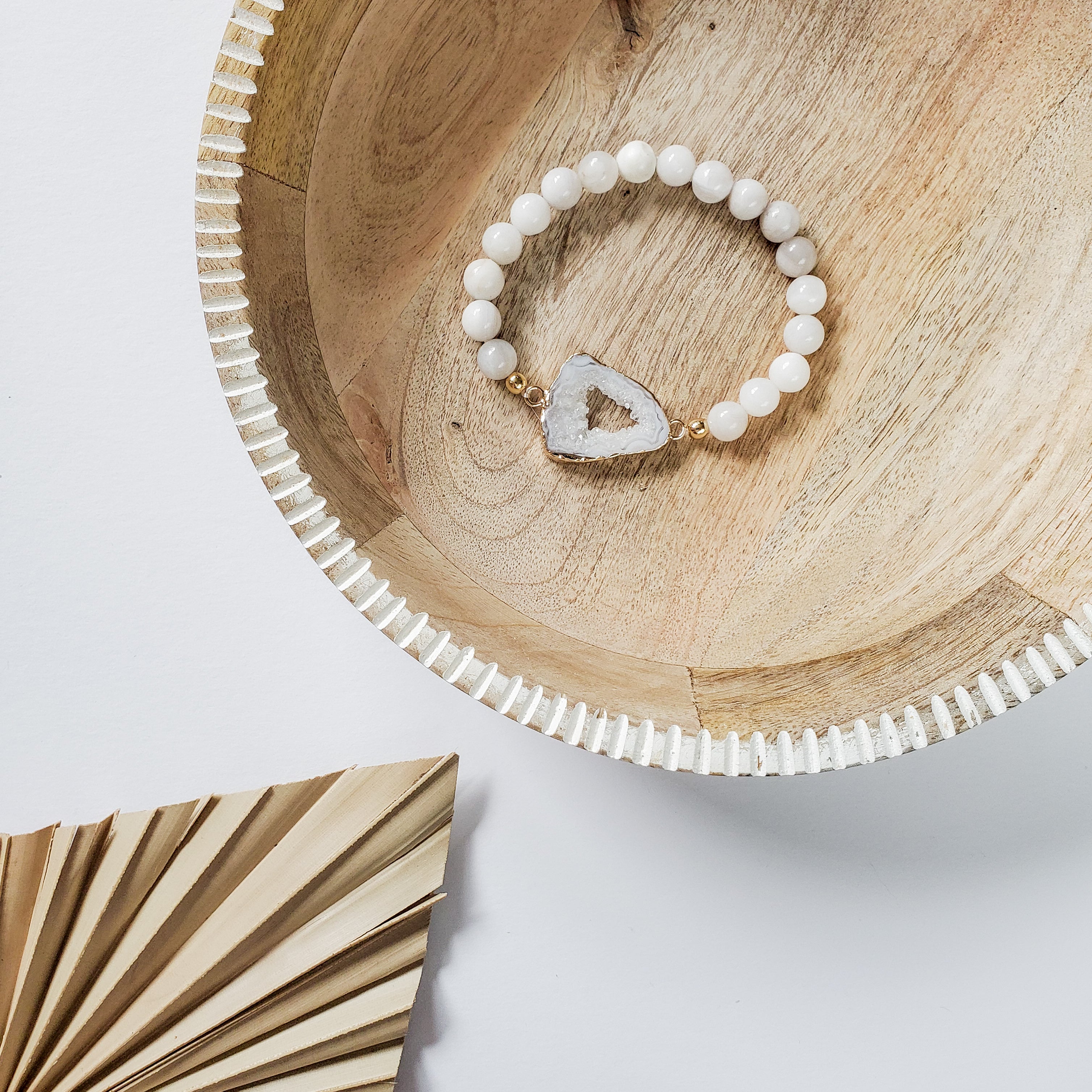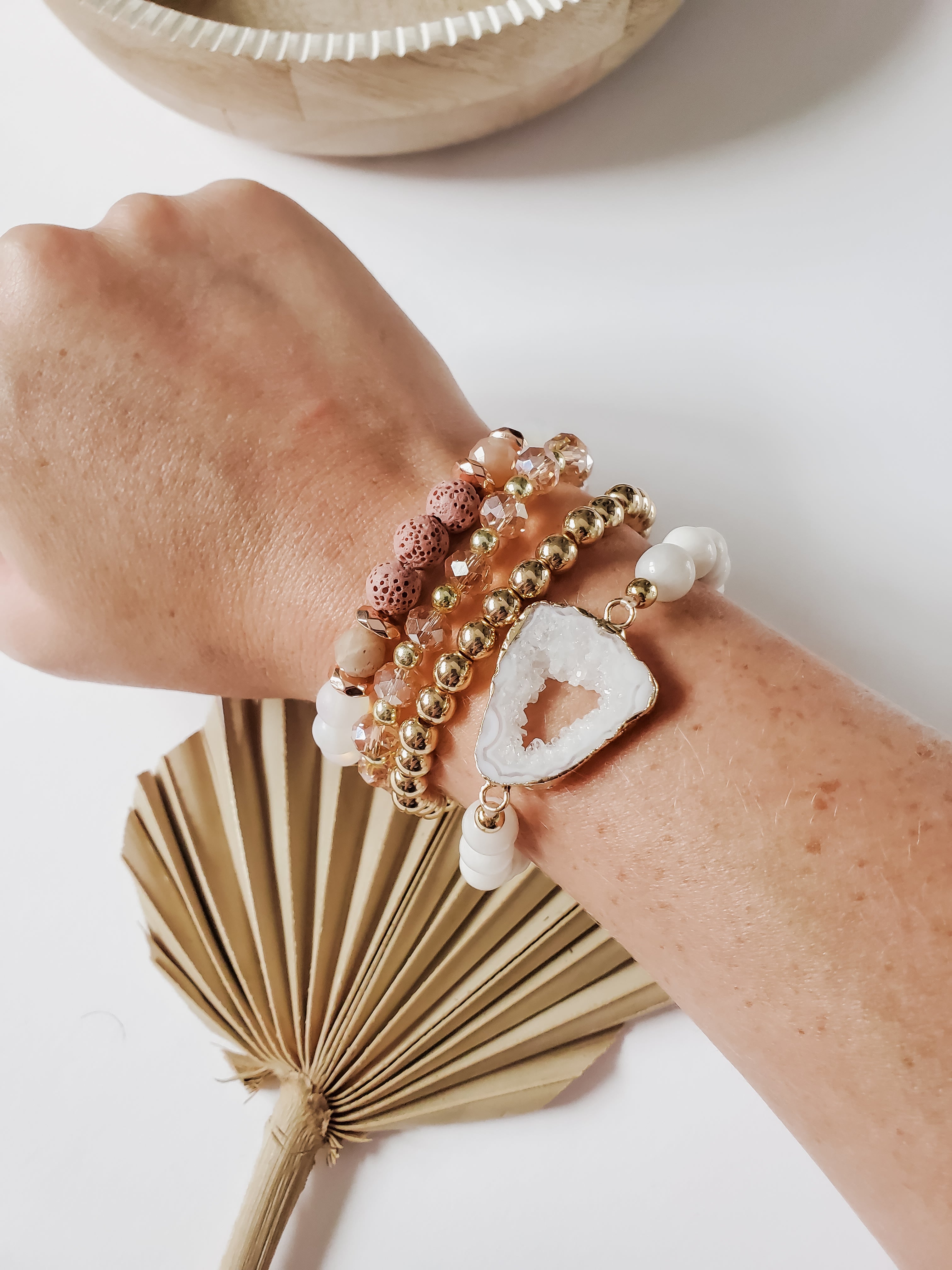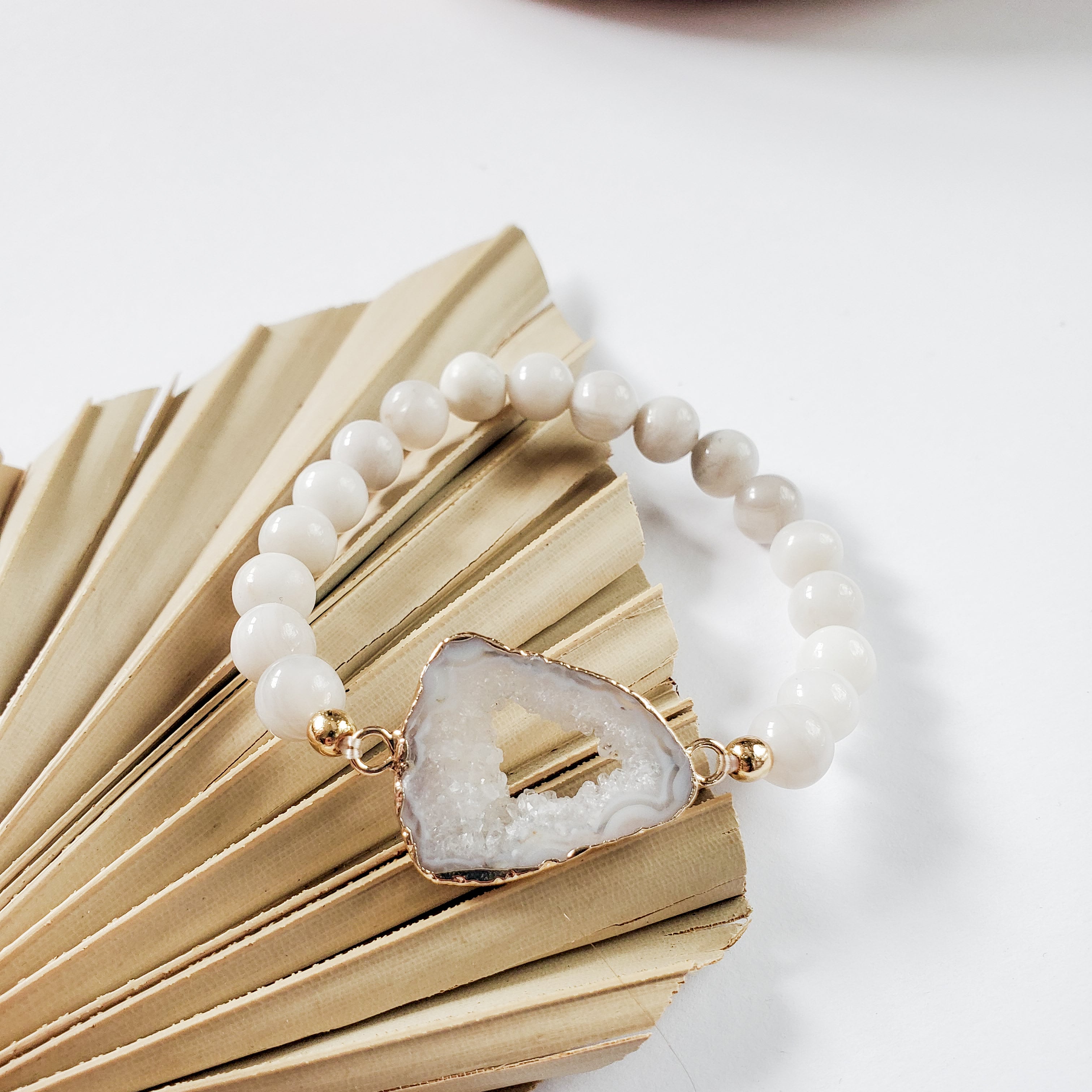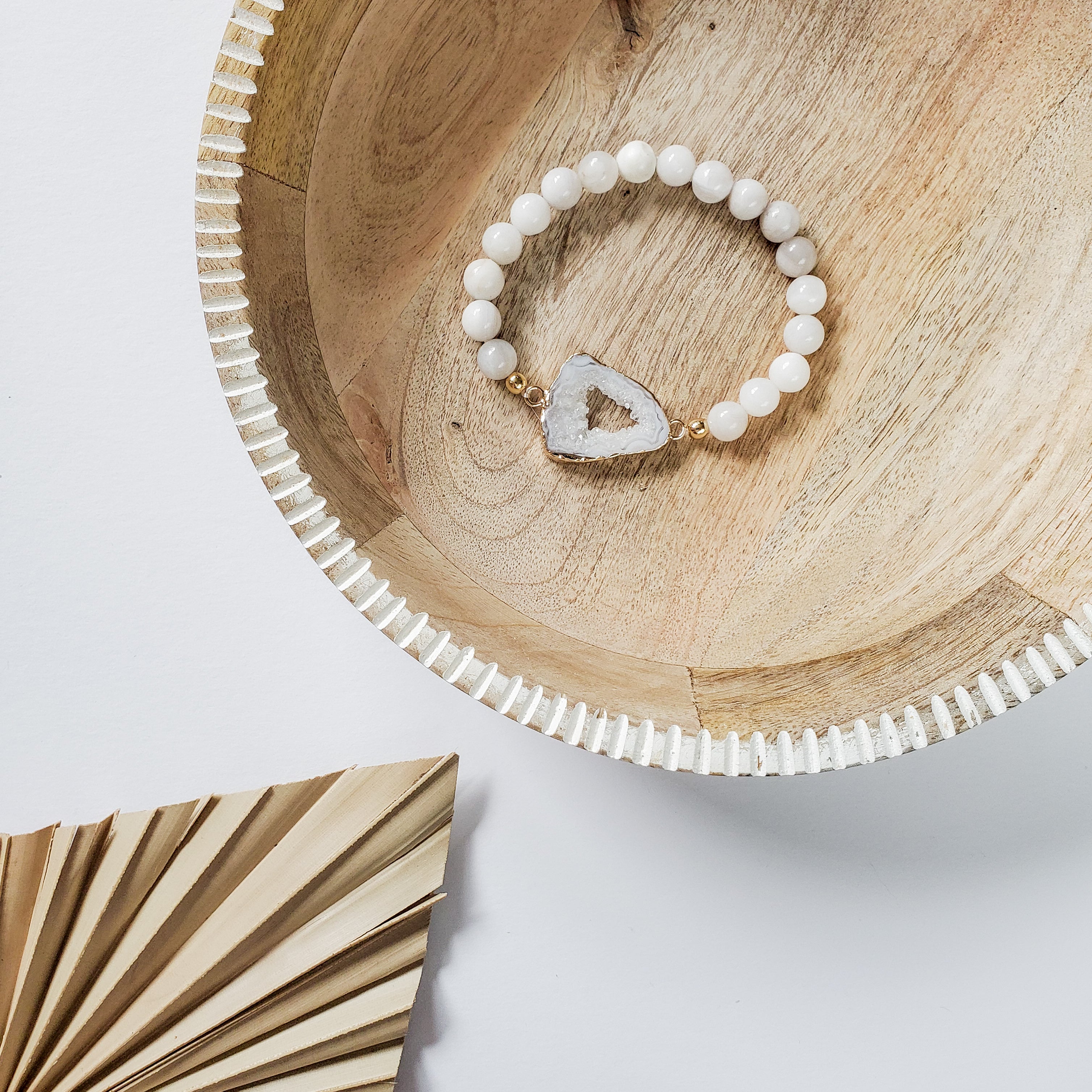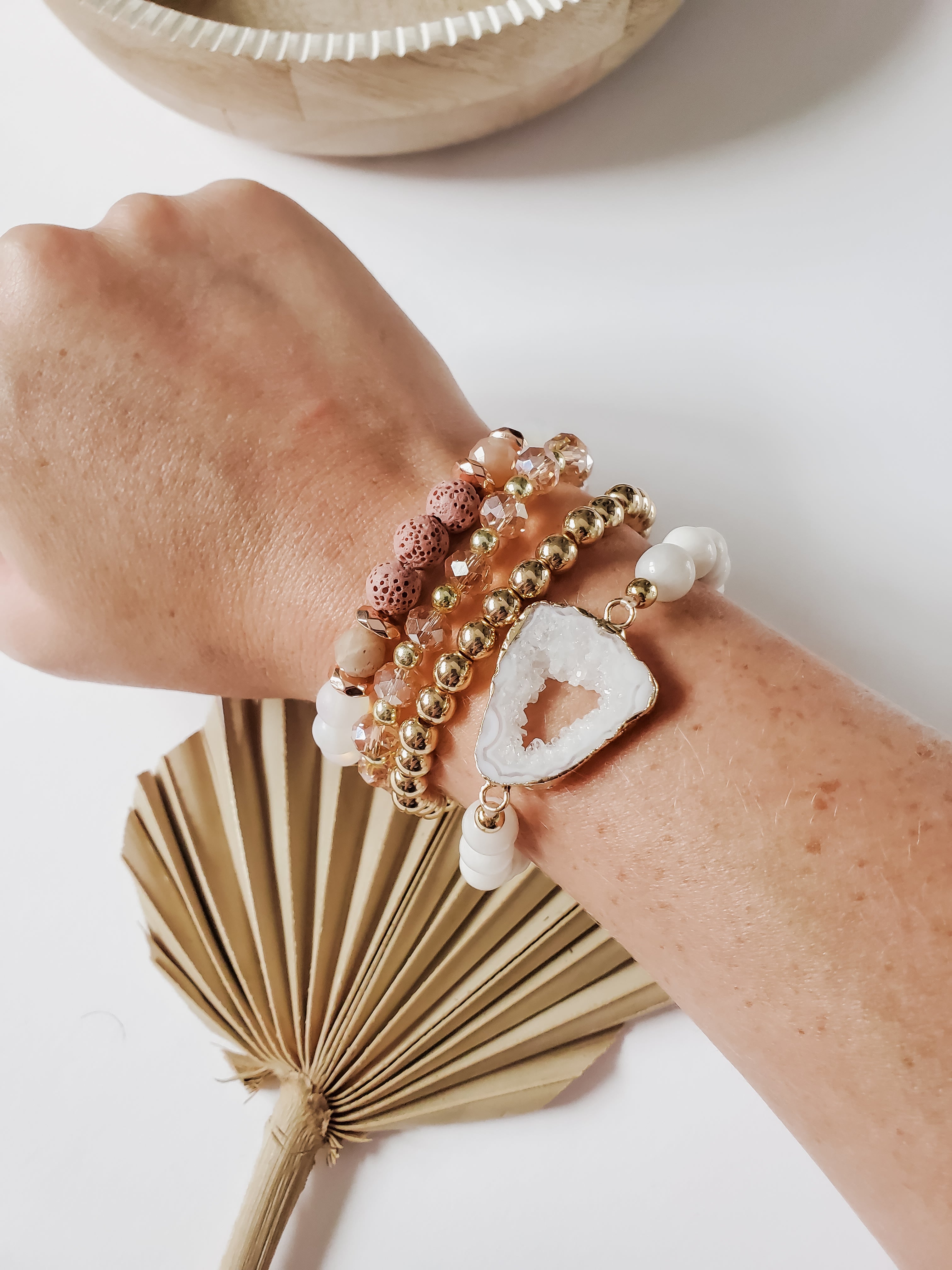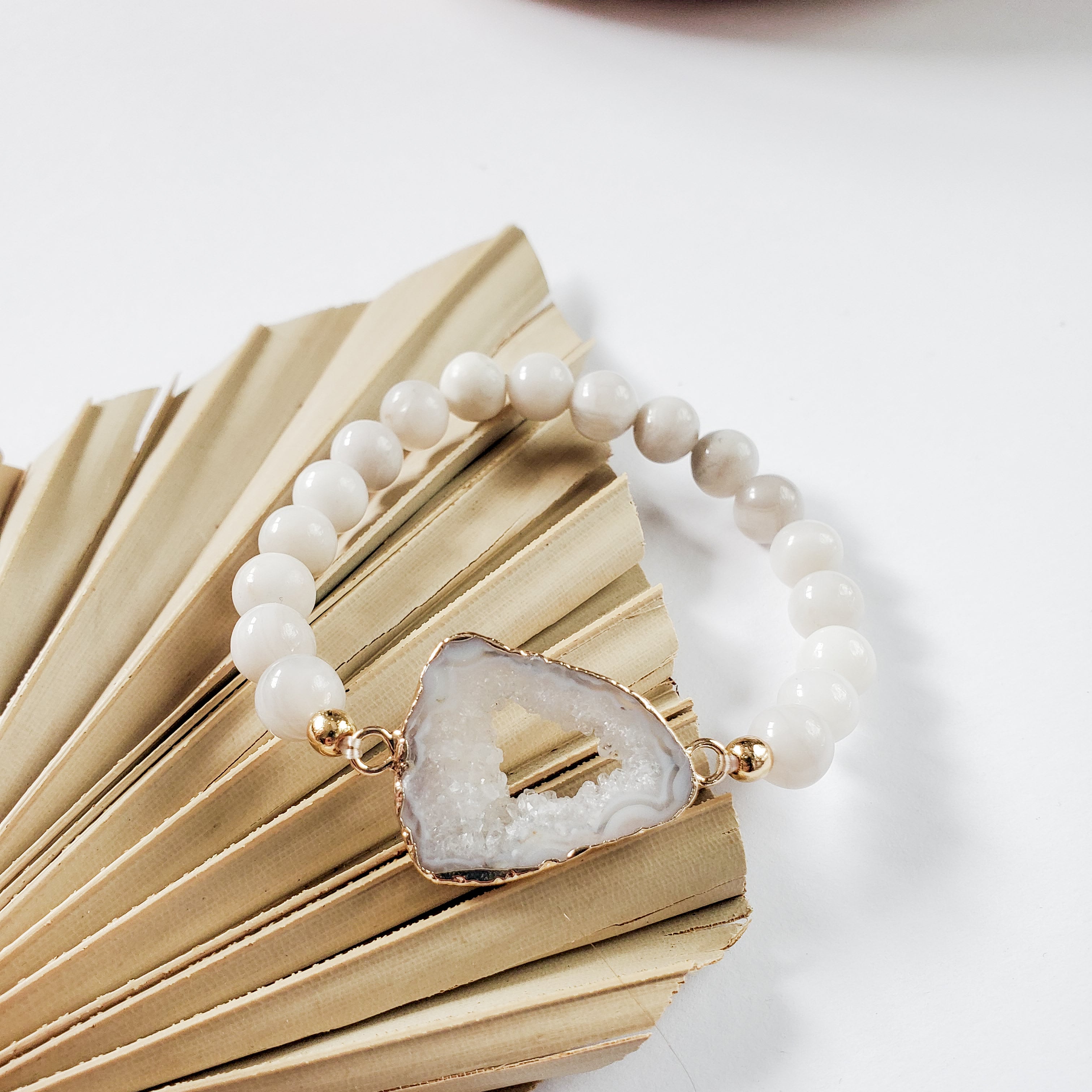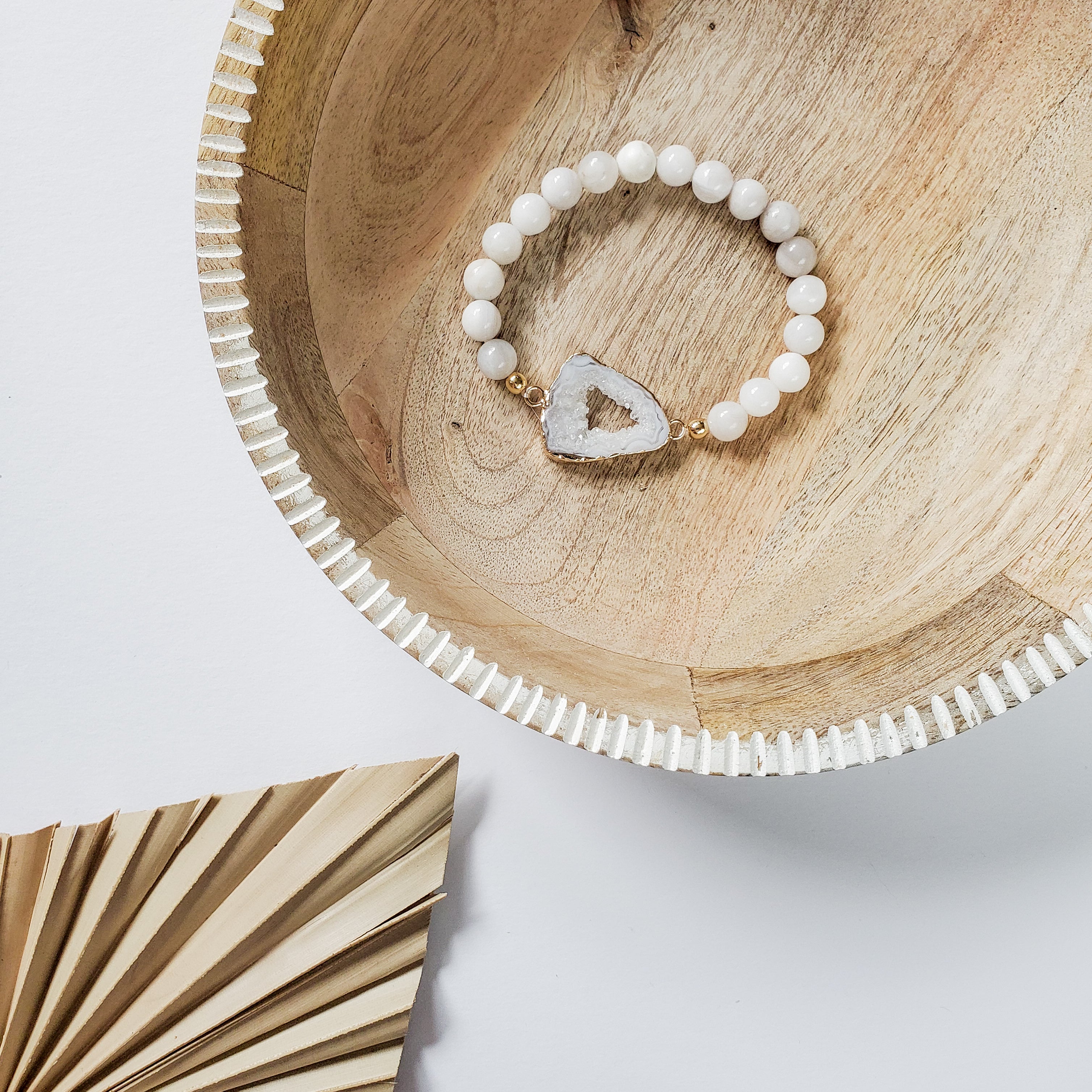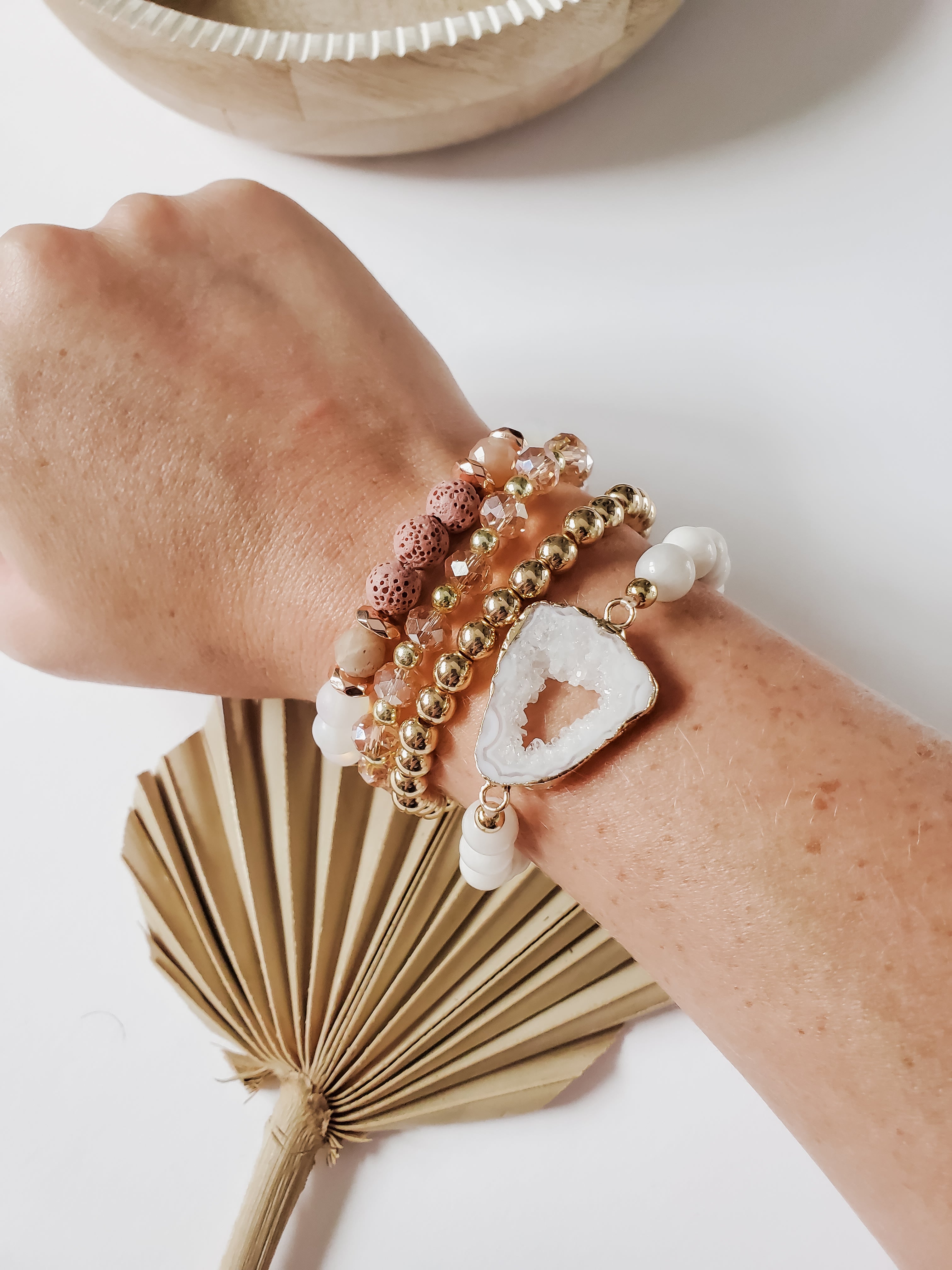 White Lace Agate Connector Bracelet
The ultimate sophisticated statement piece! Our new white lace agate connector bracelet is made with a natural agate geode slice with gold plated edge. These are genuine gemstones, therefore, each bracelet will be completely unique. 
8mm gemstone beads. White lace agate and gold hematite.
Stretch bracelet. Made to order.