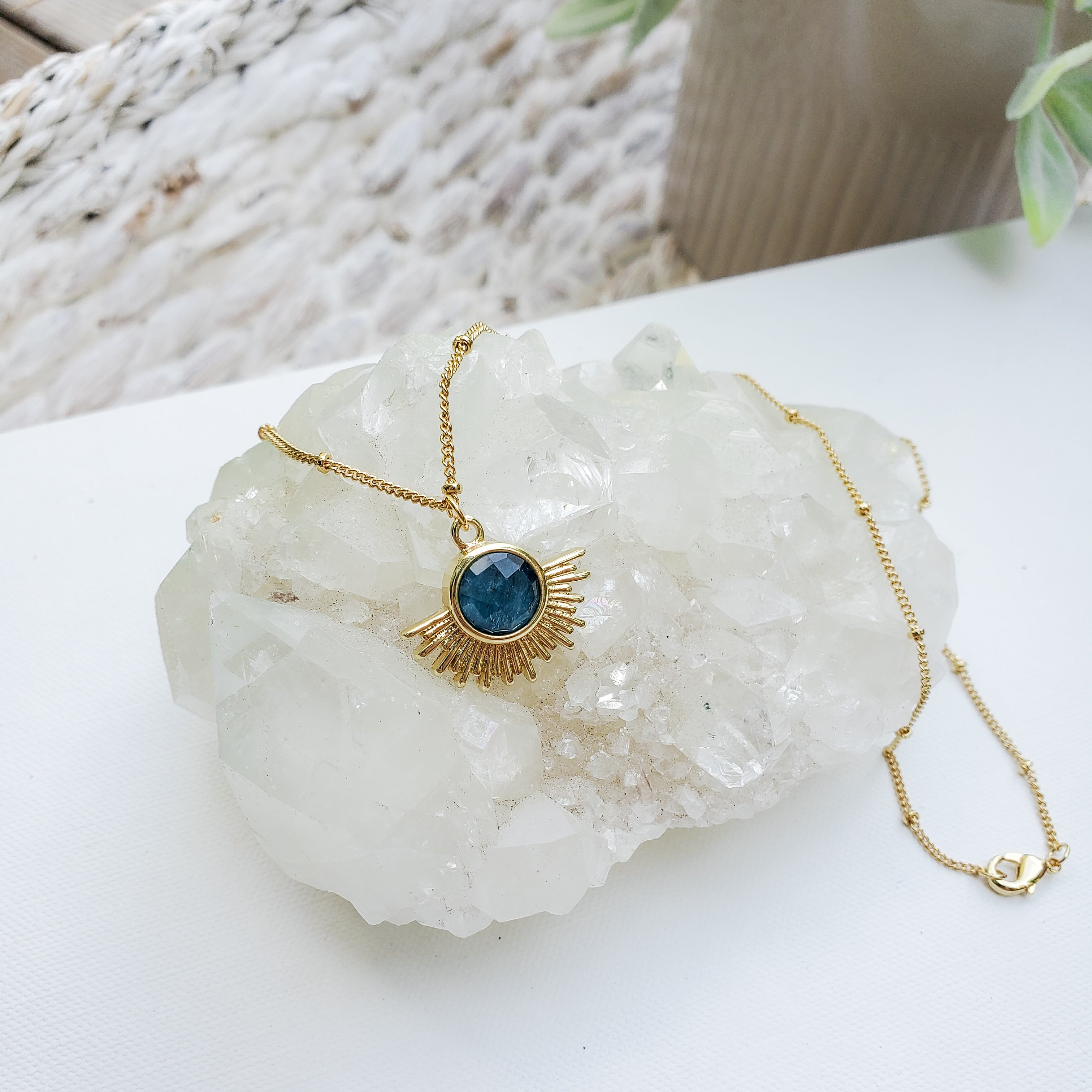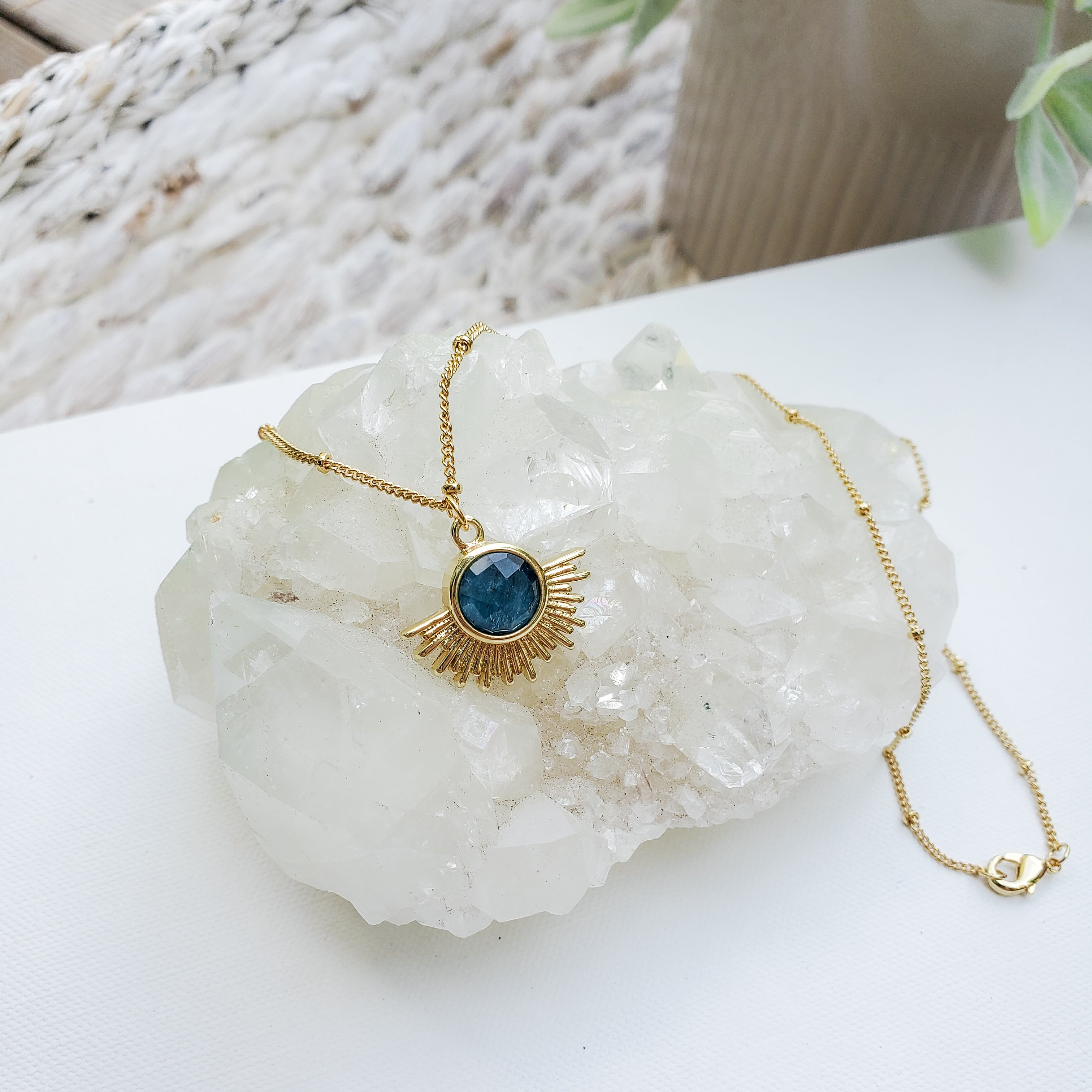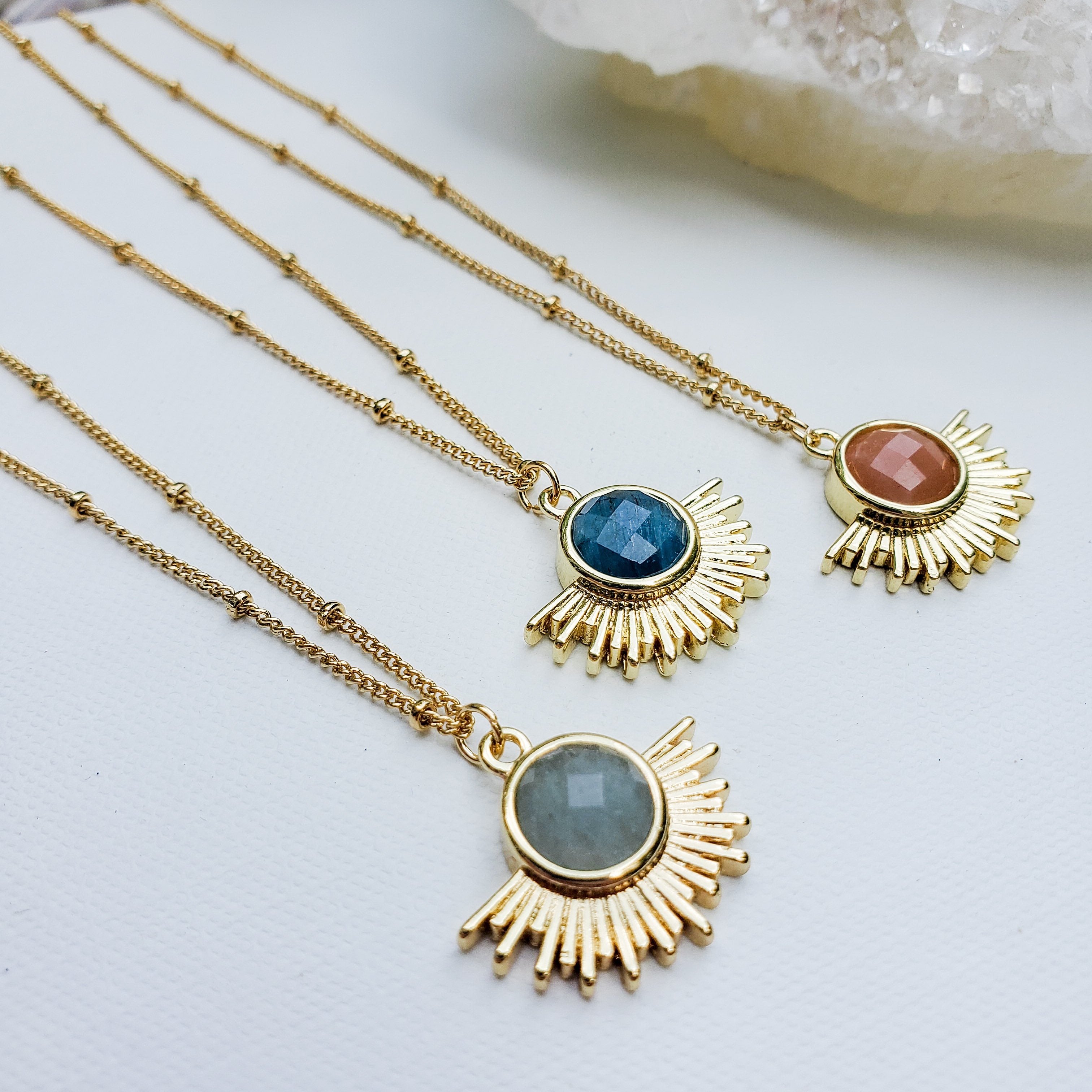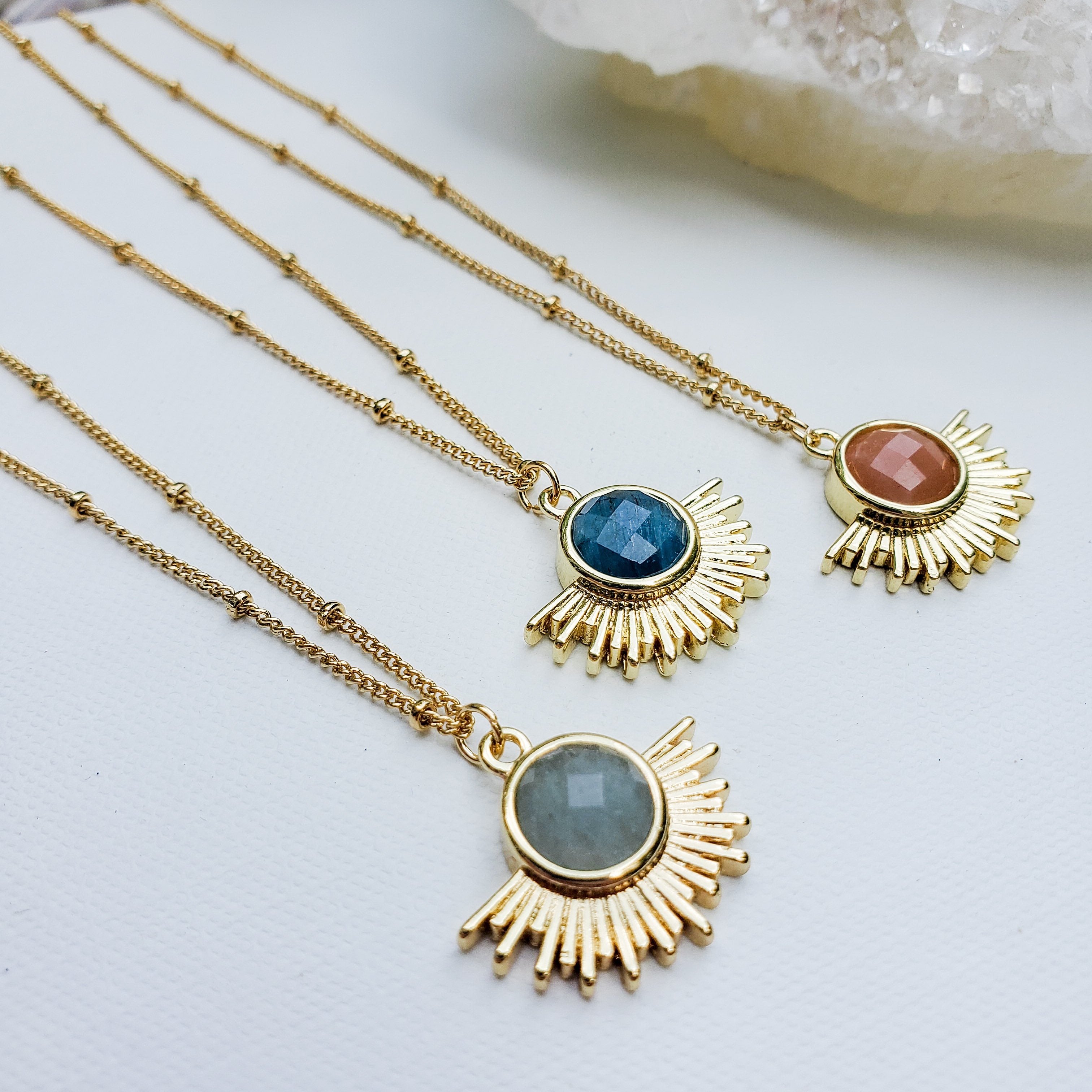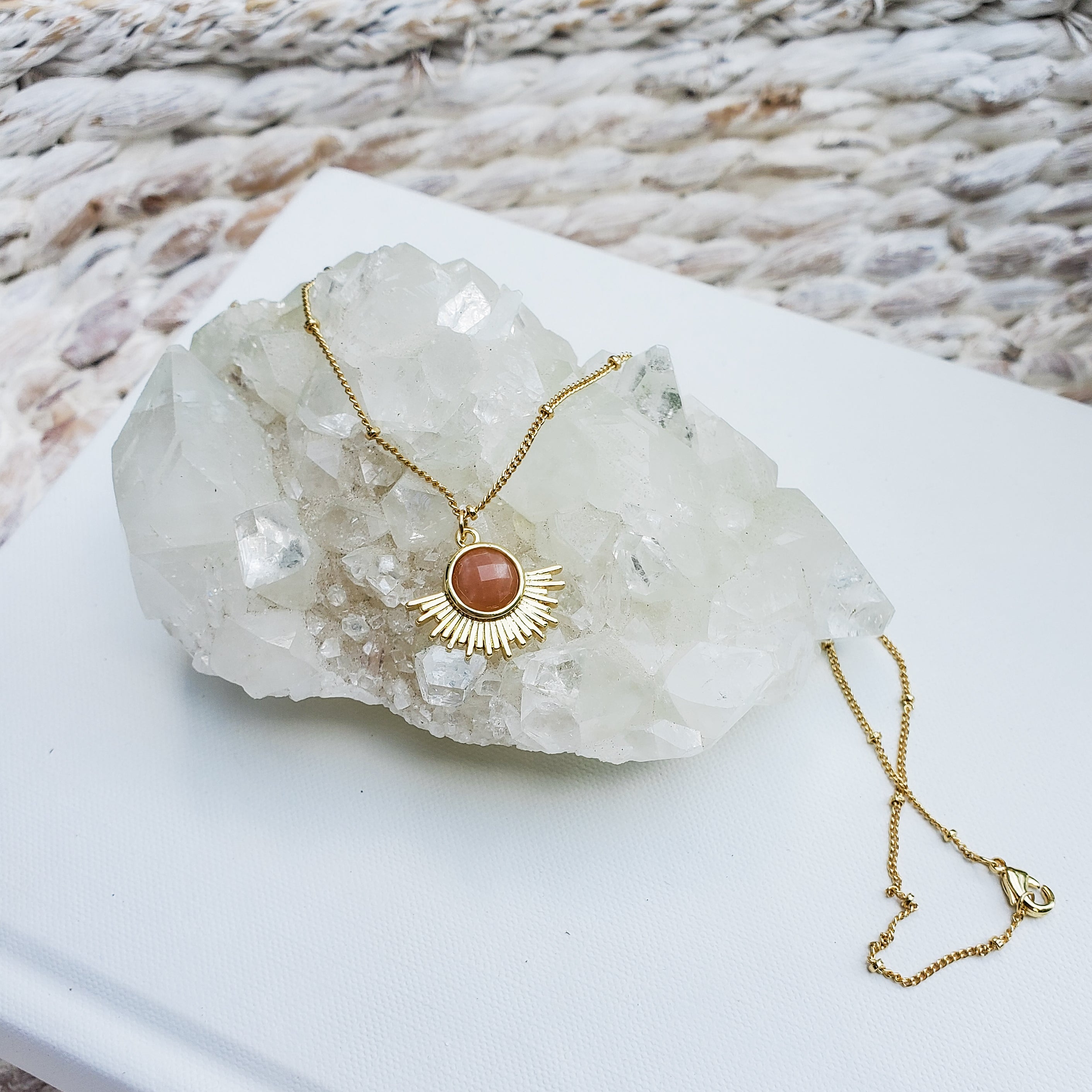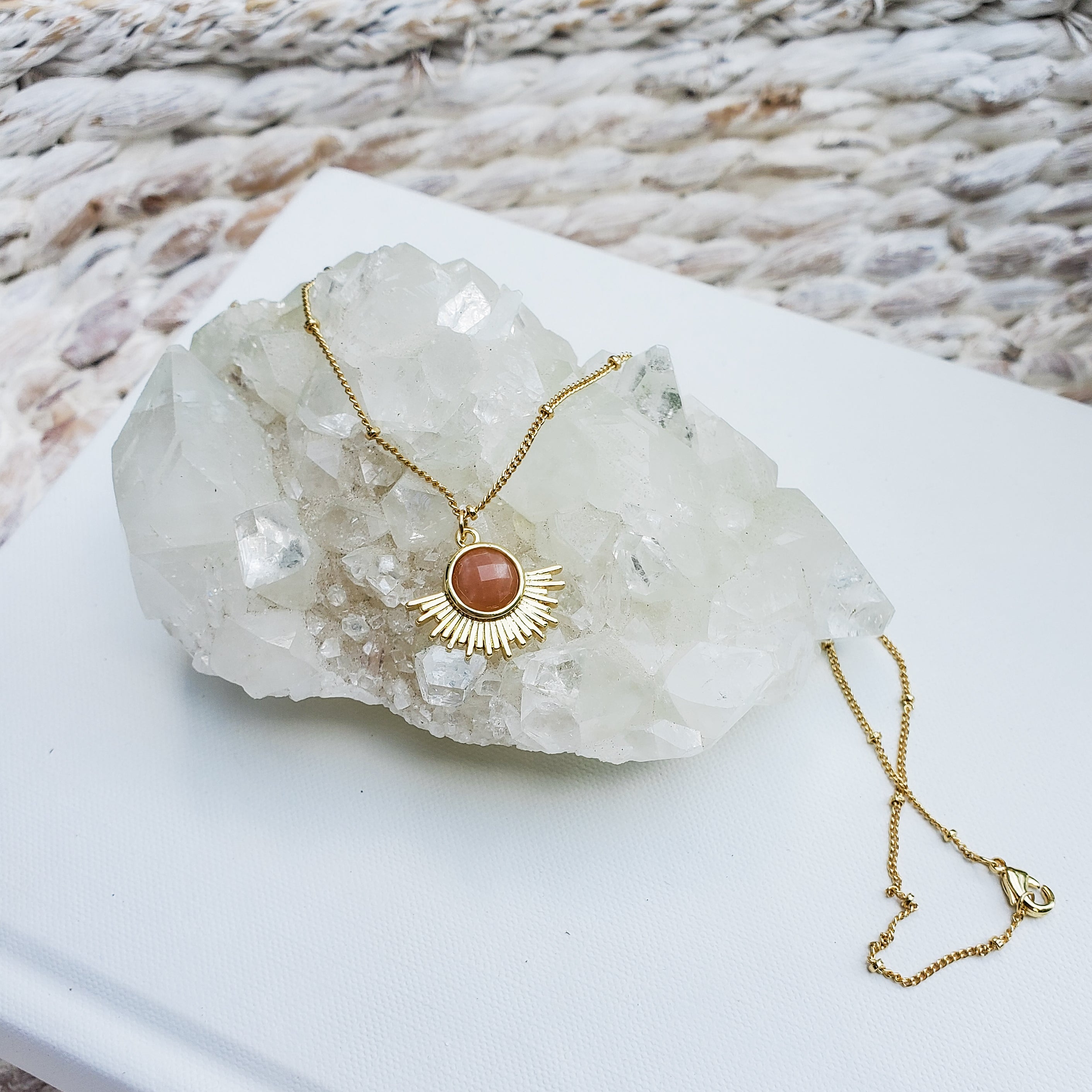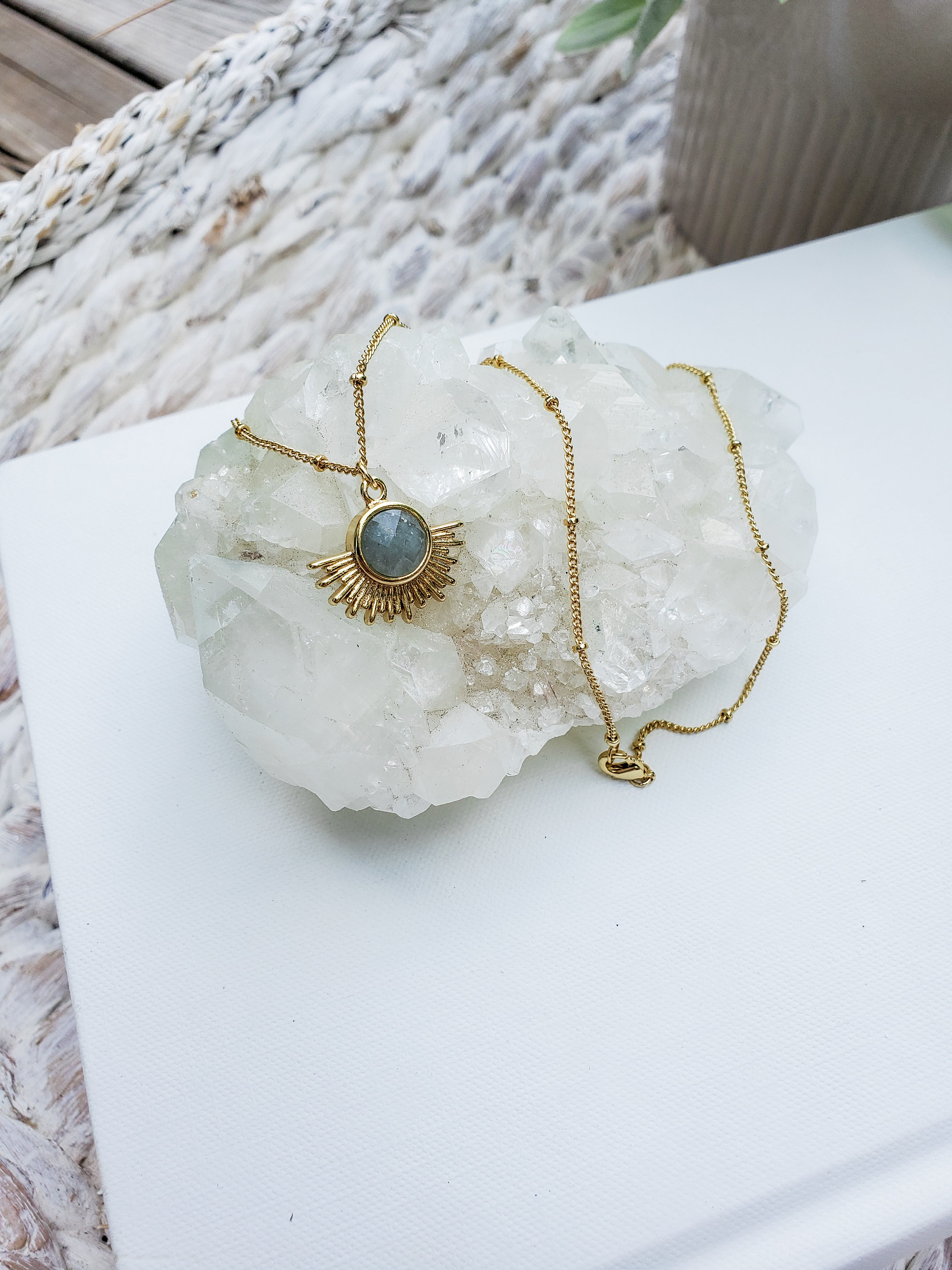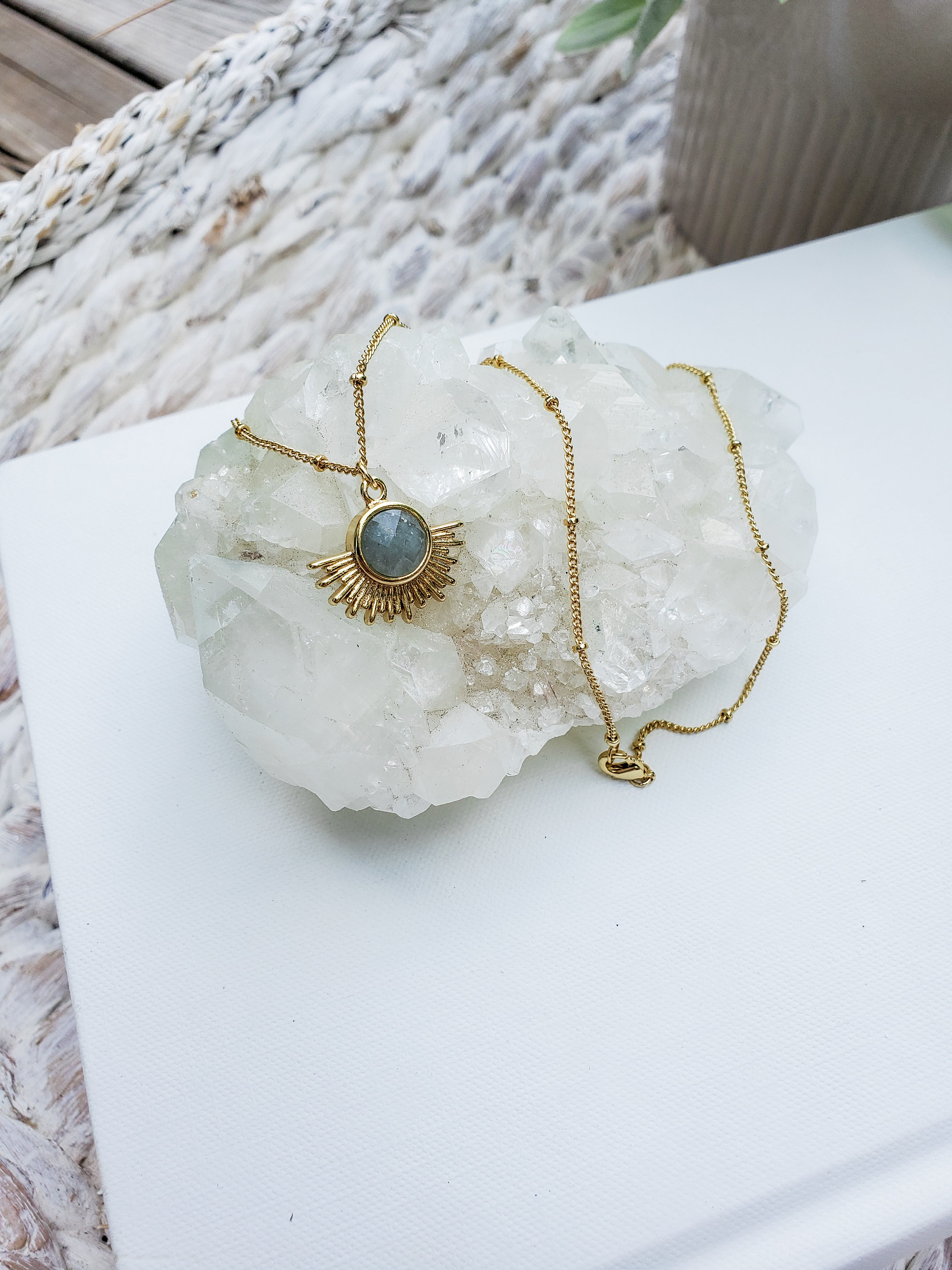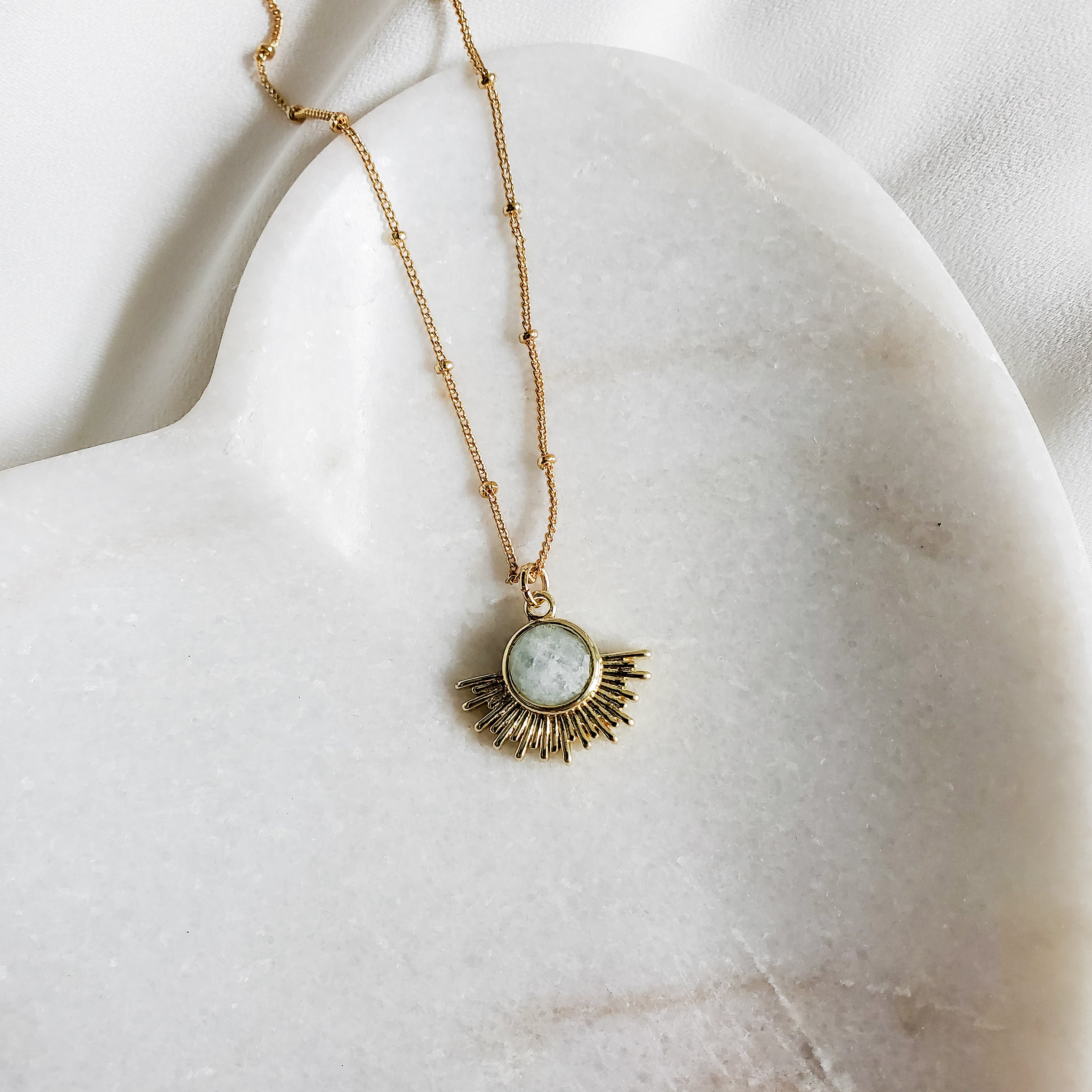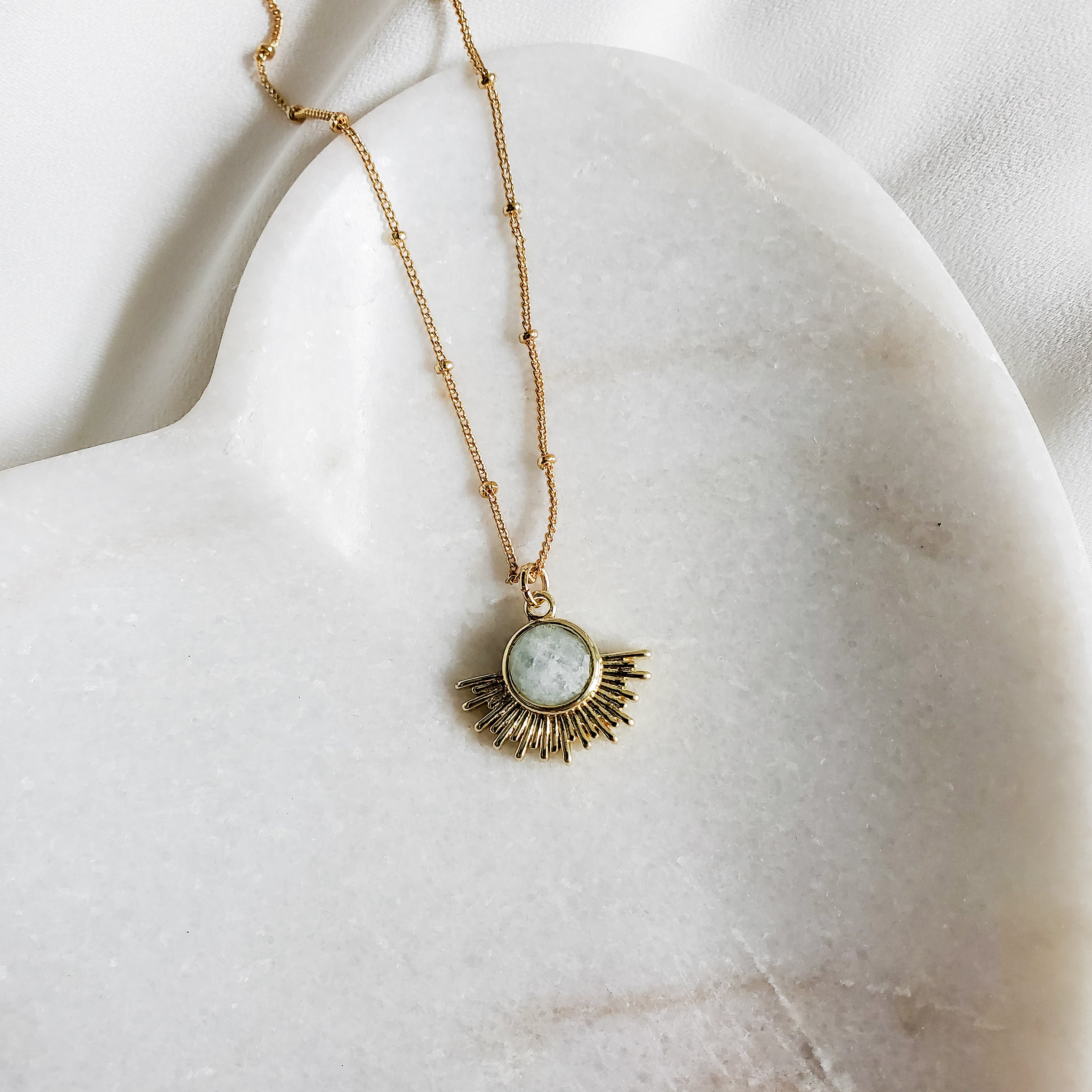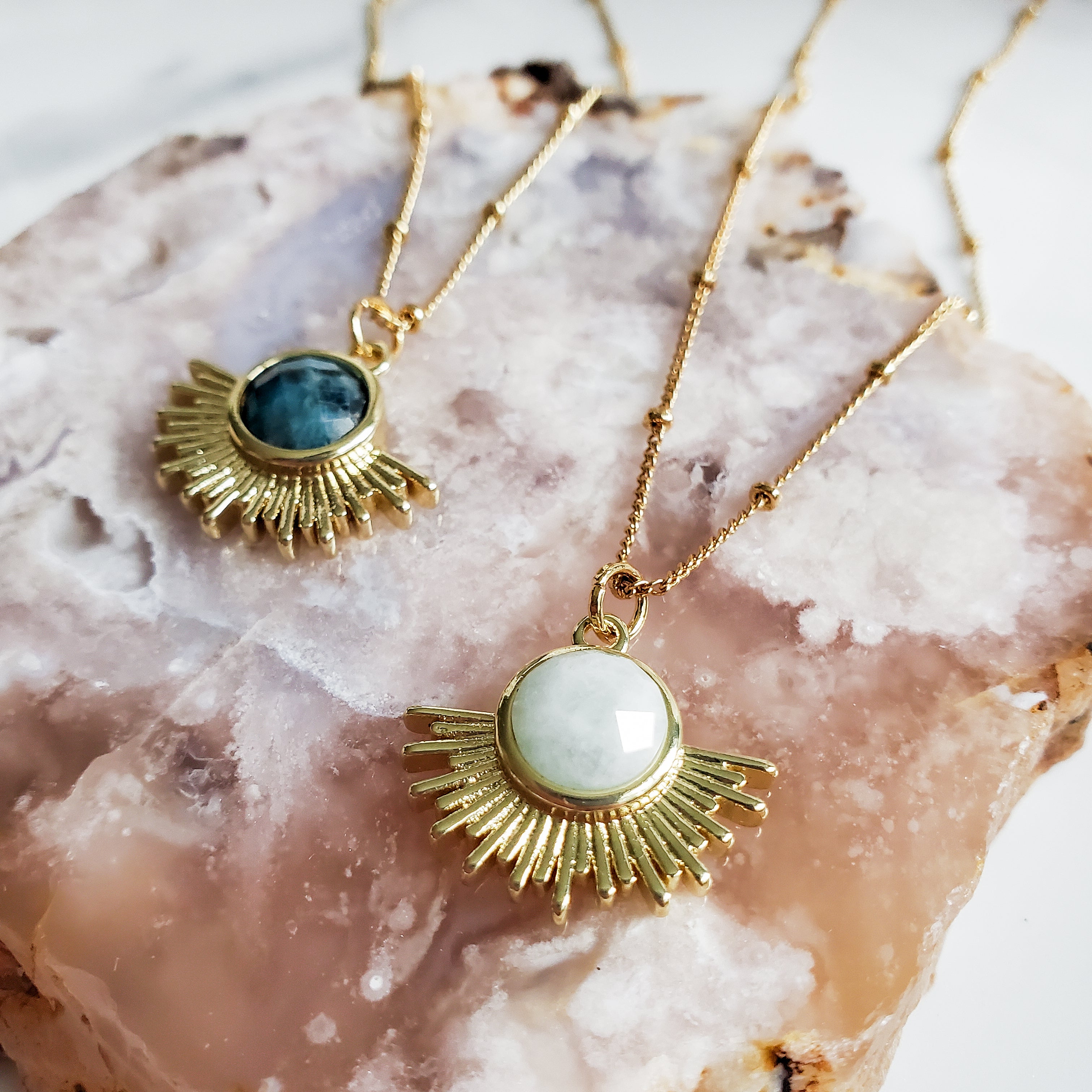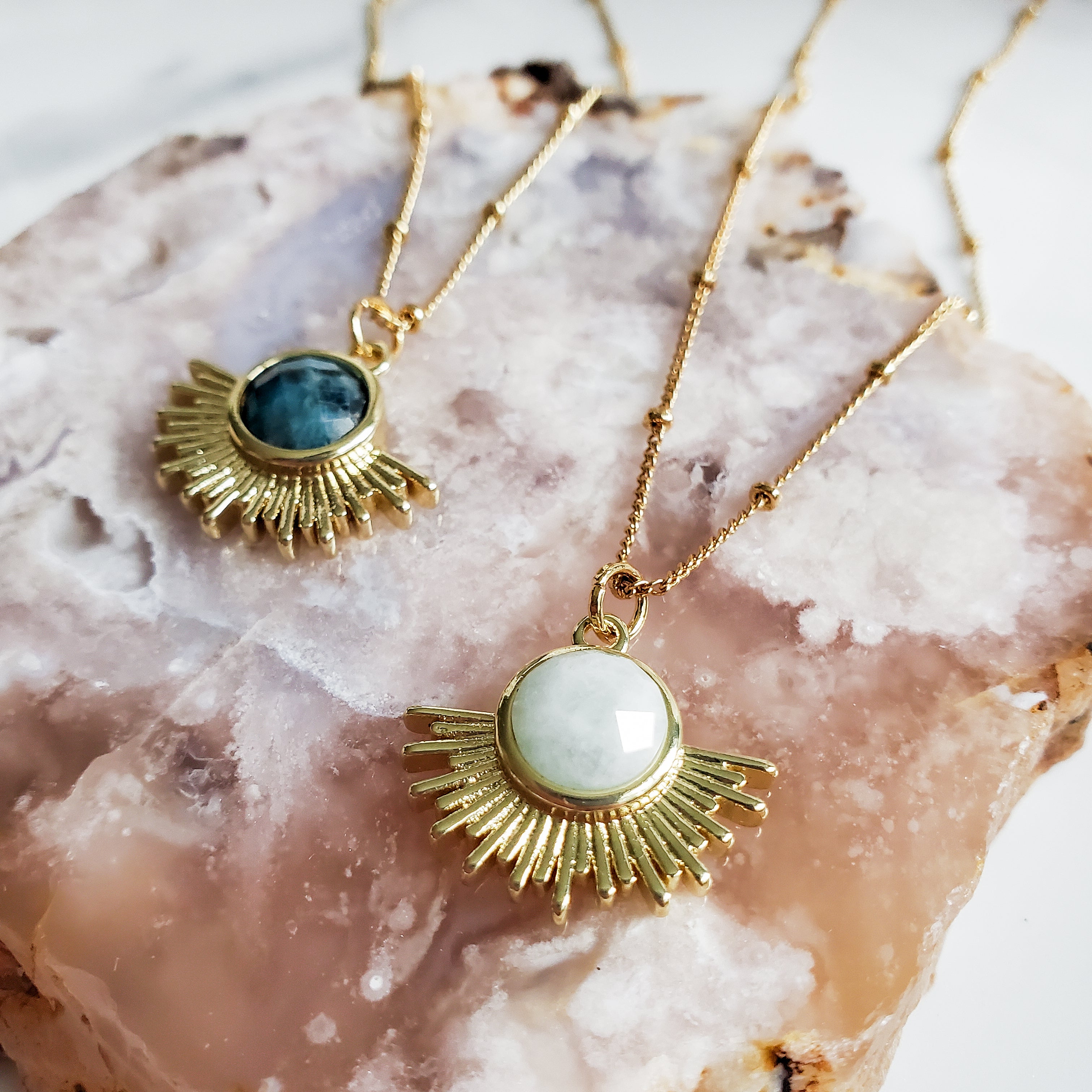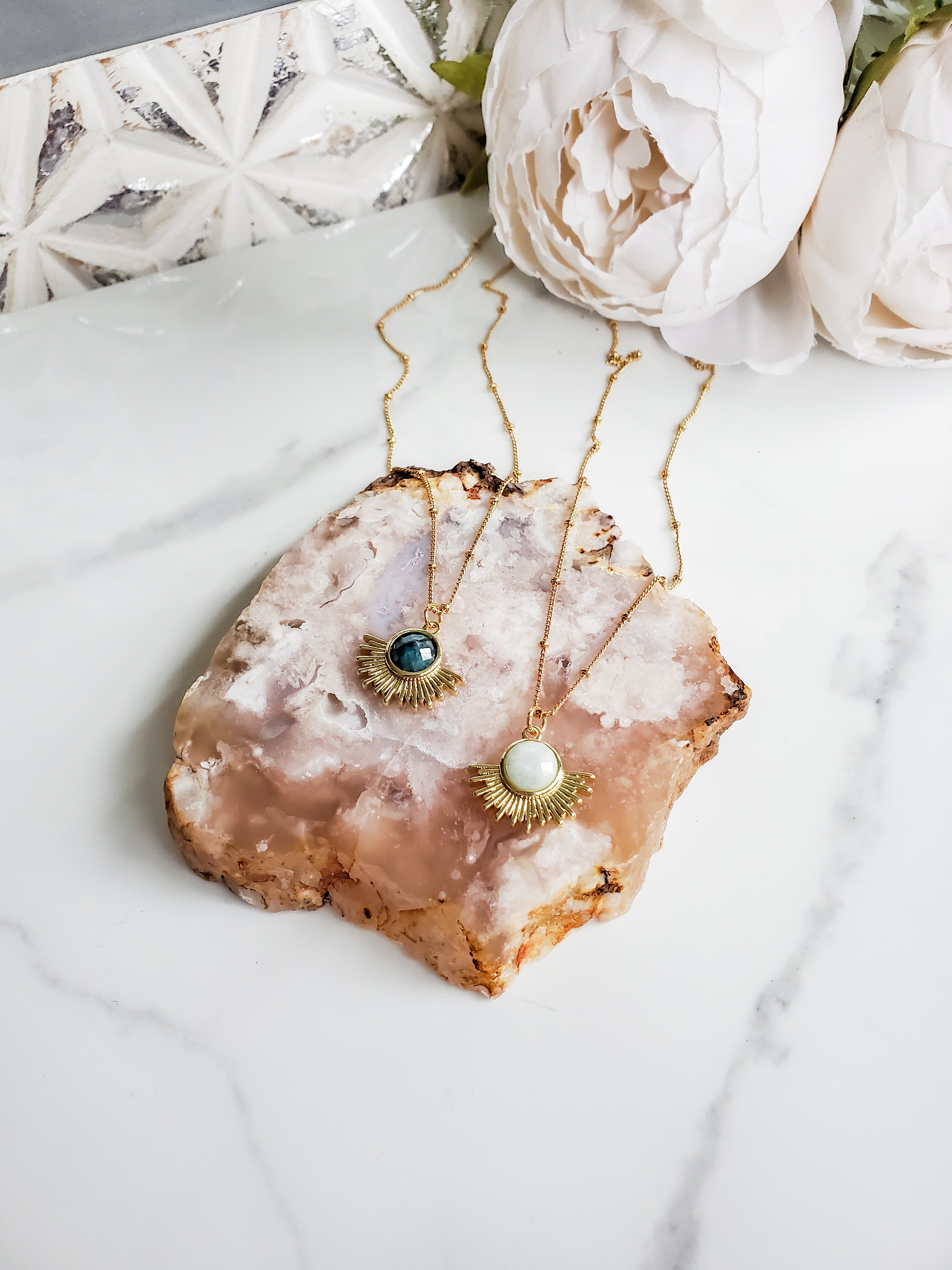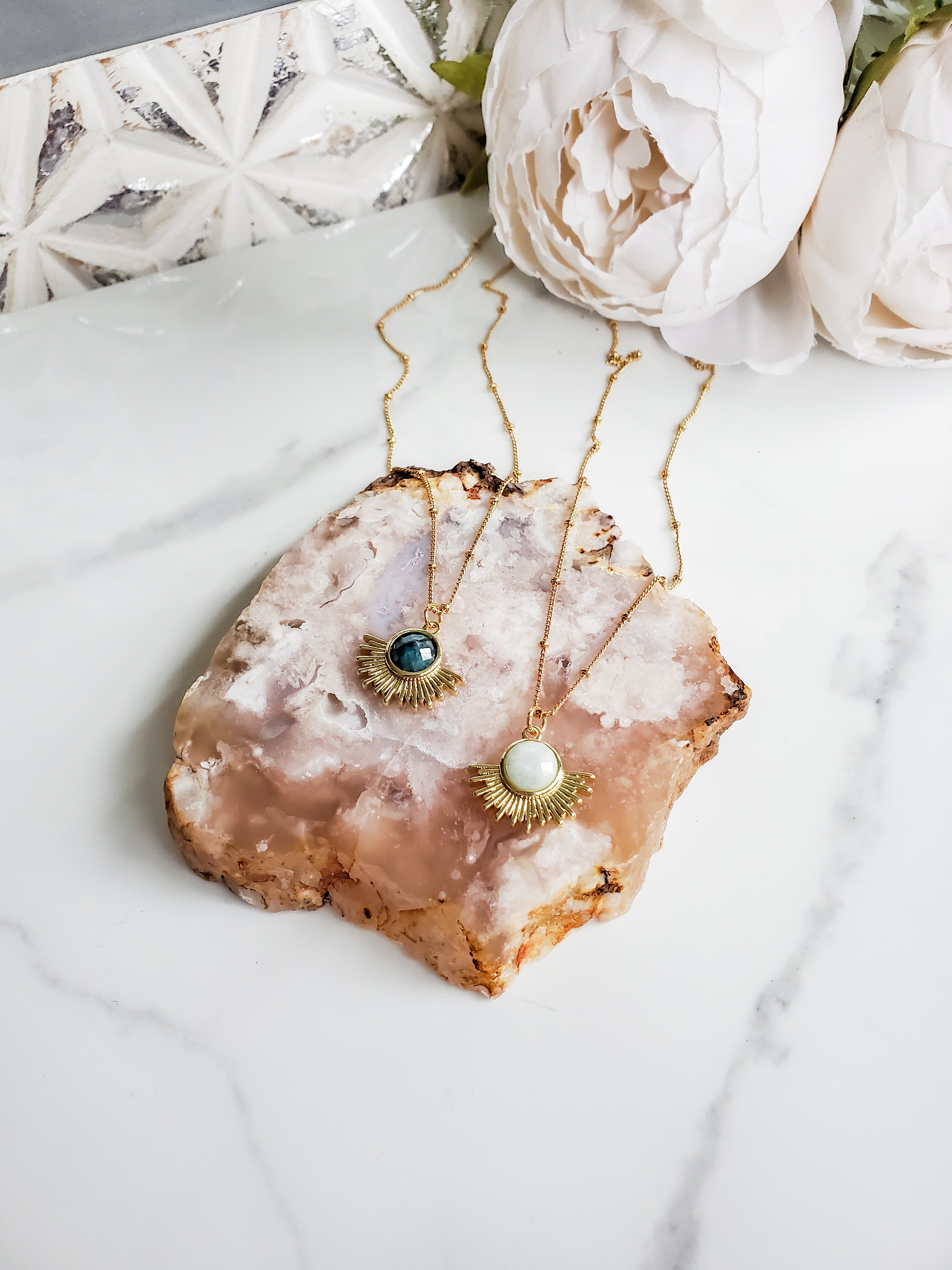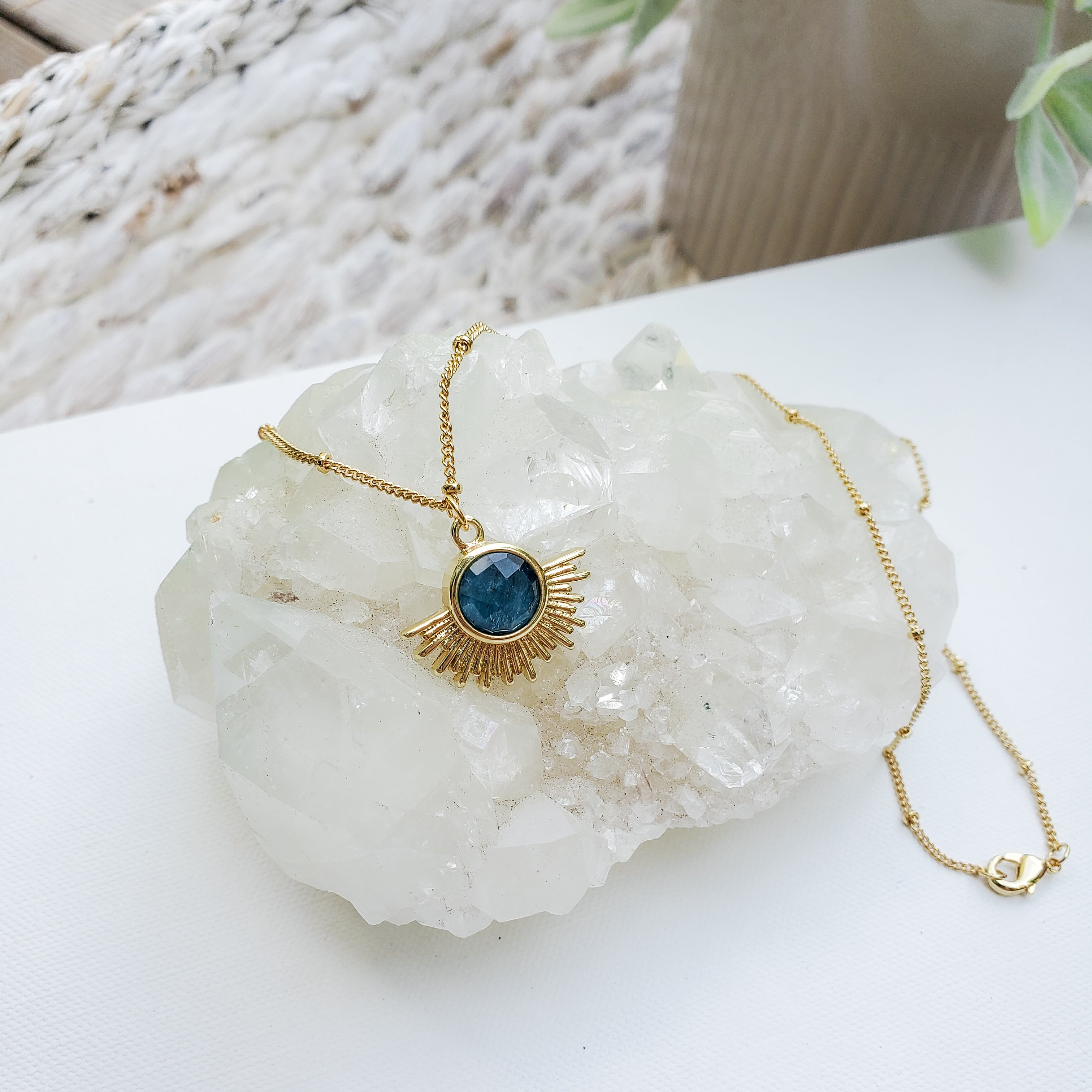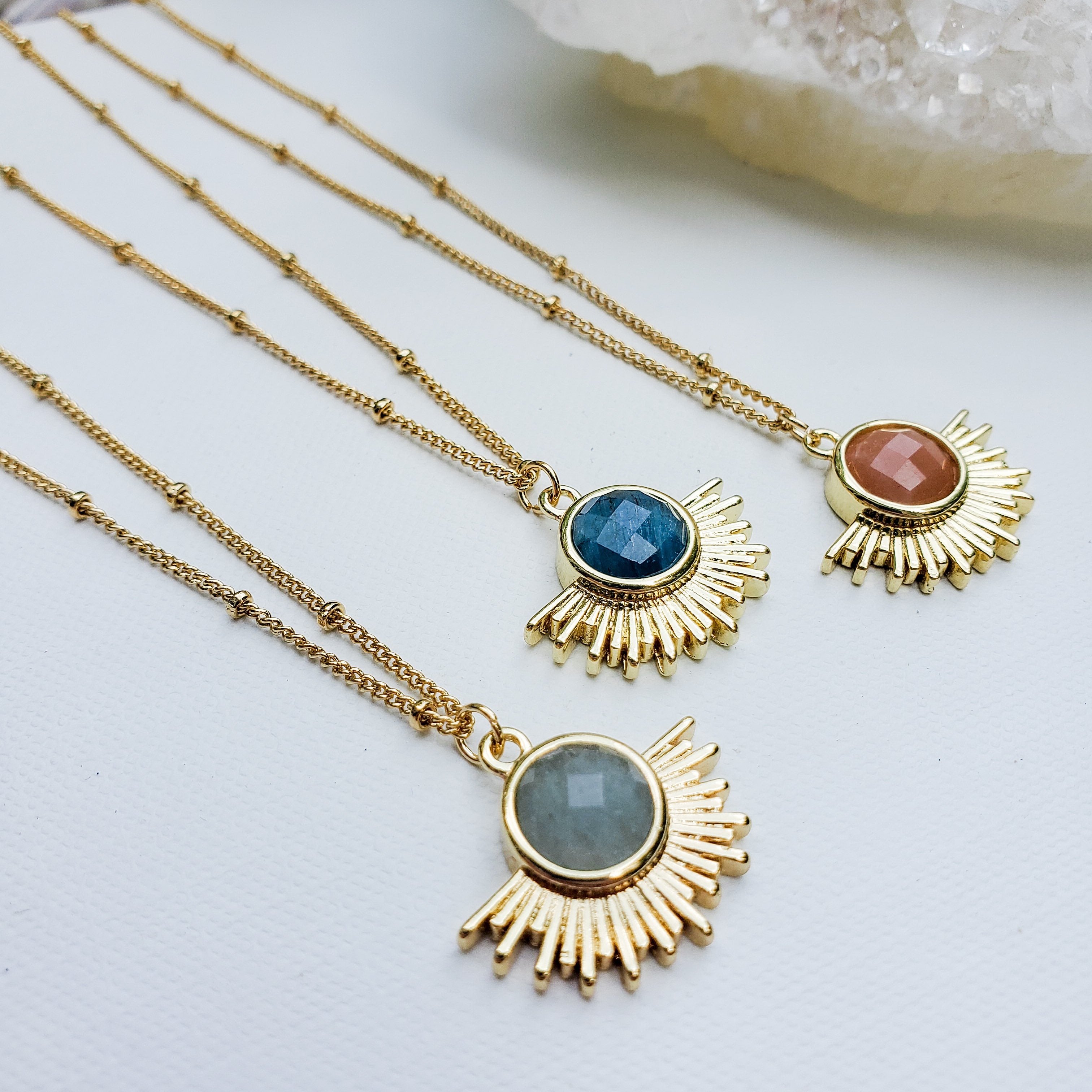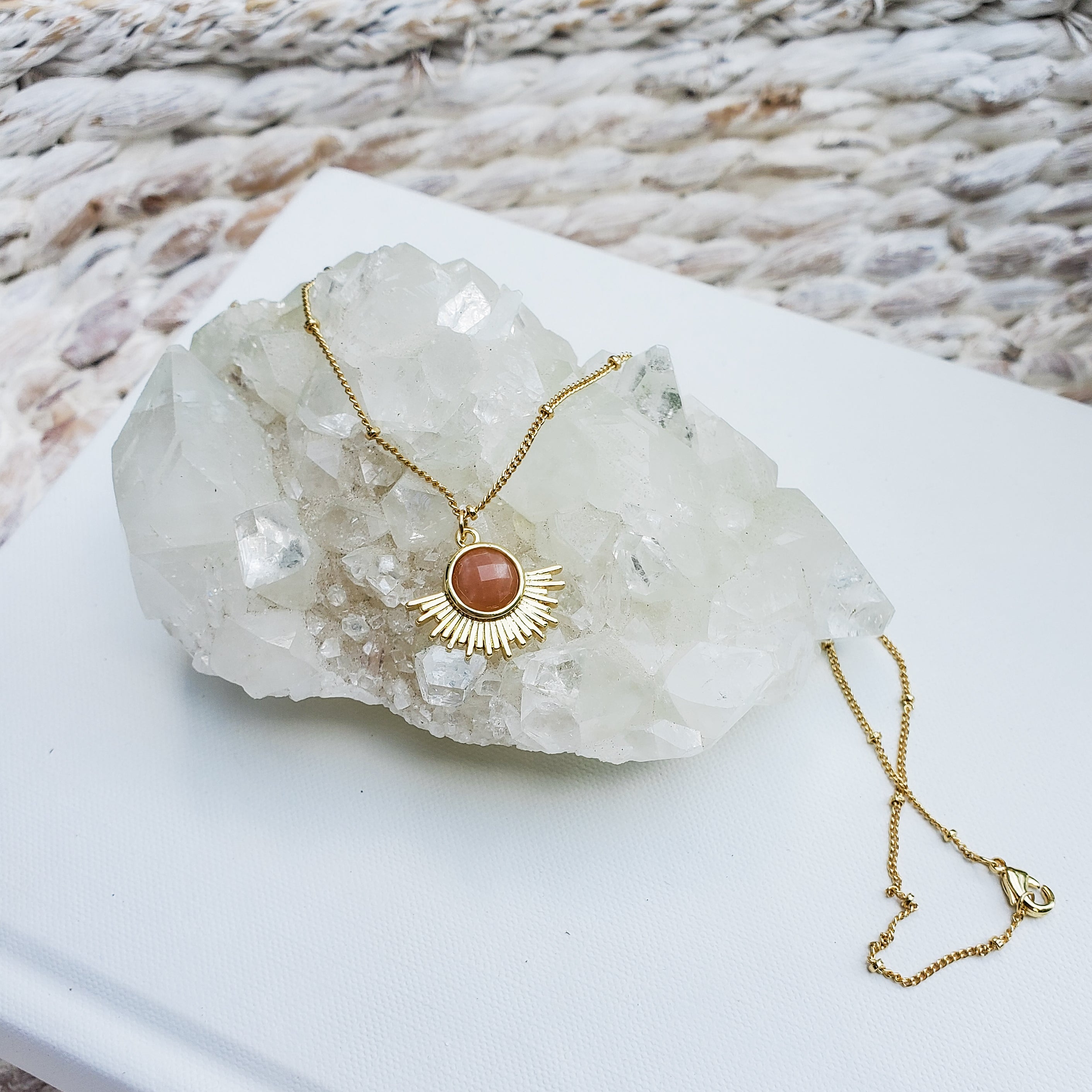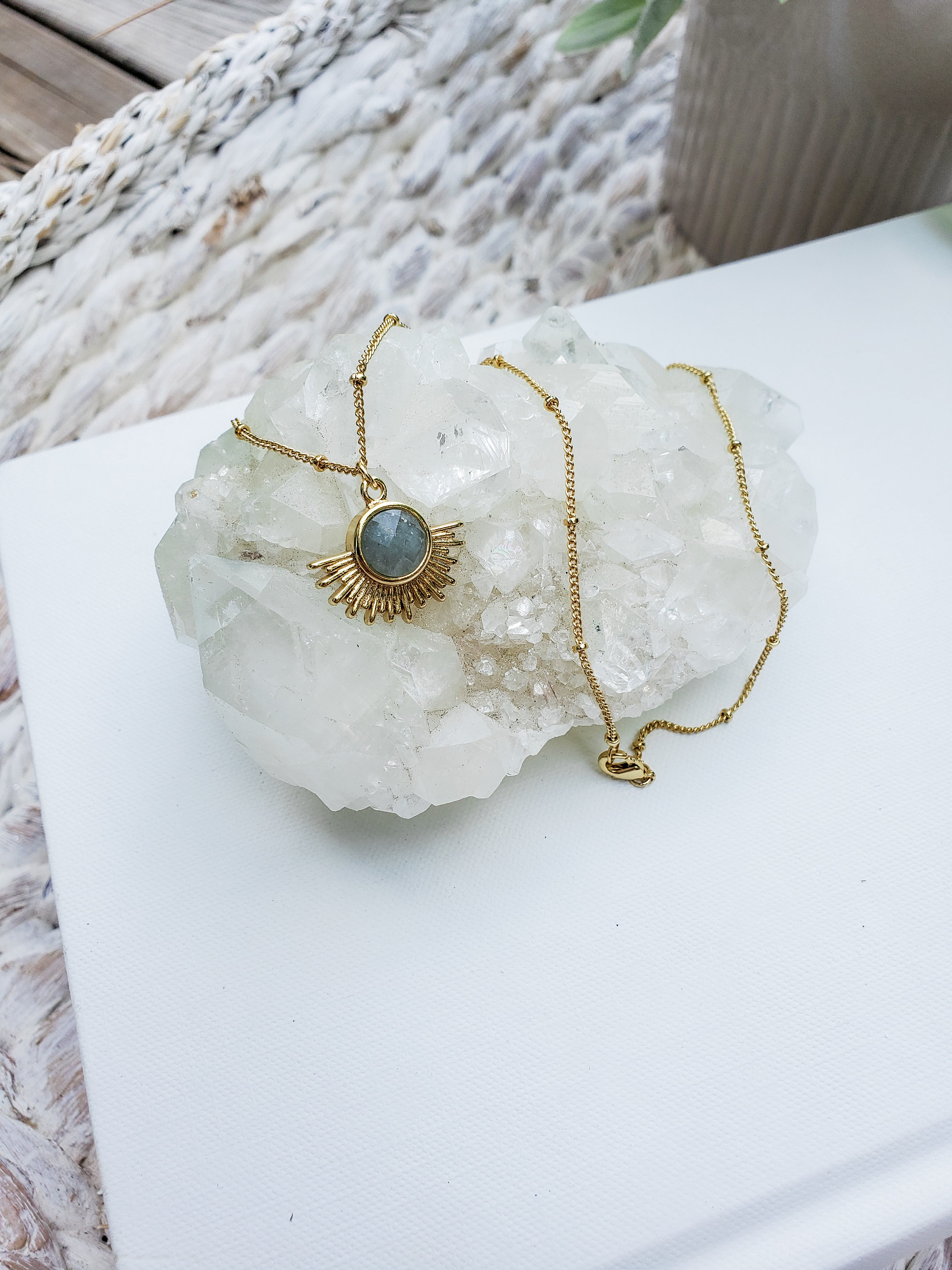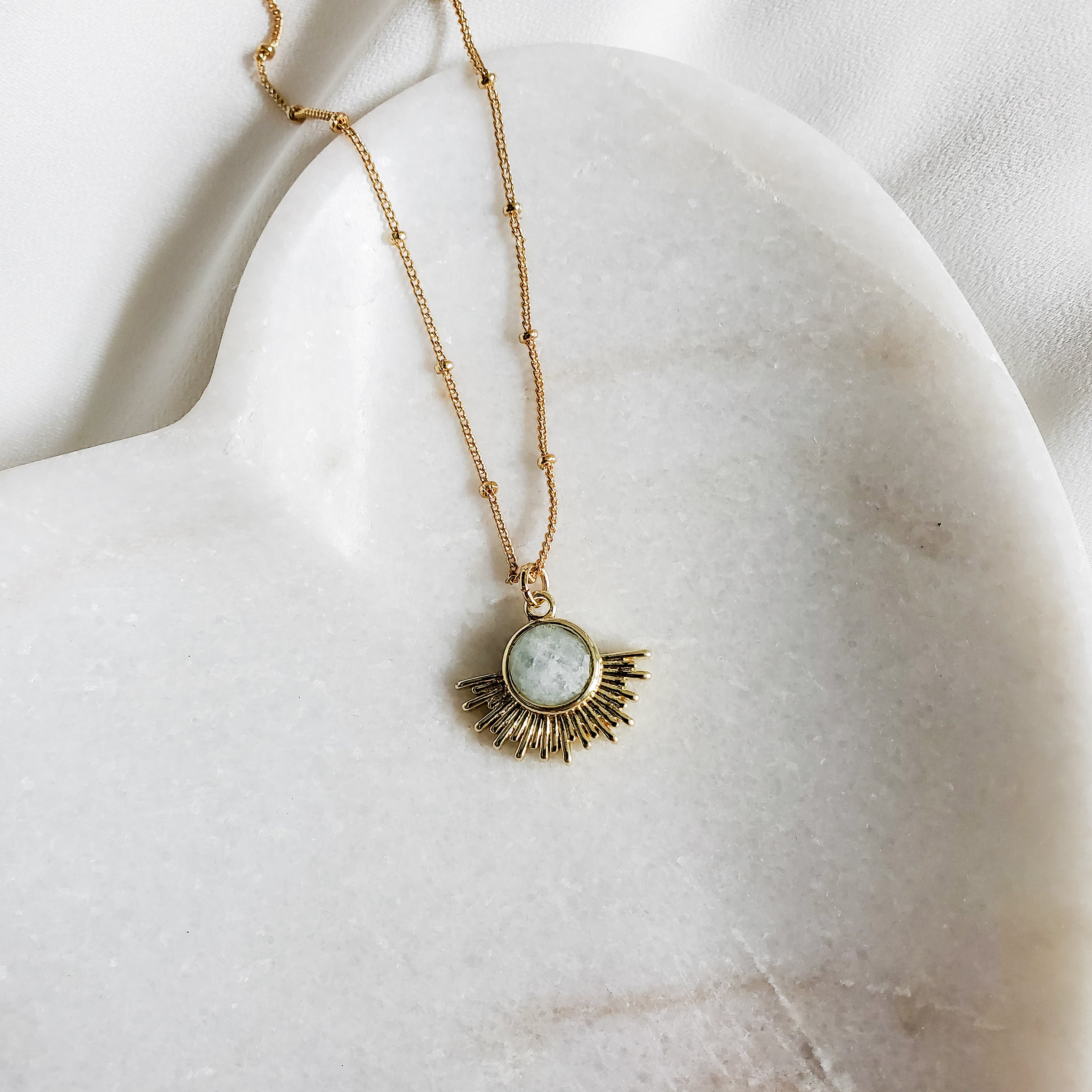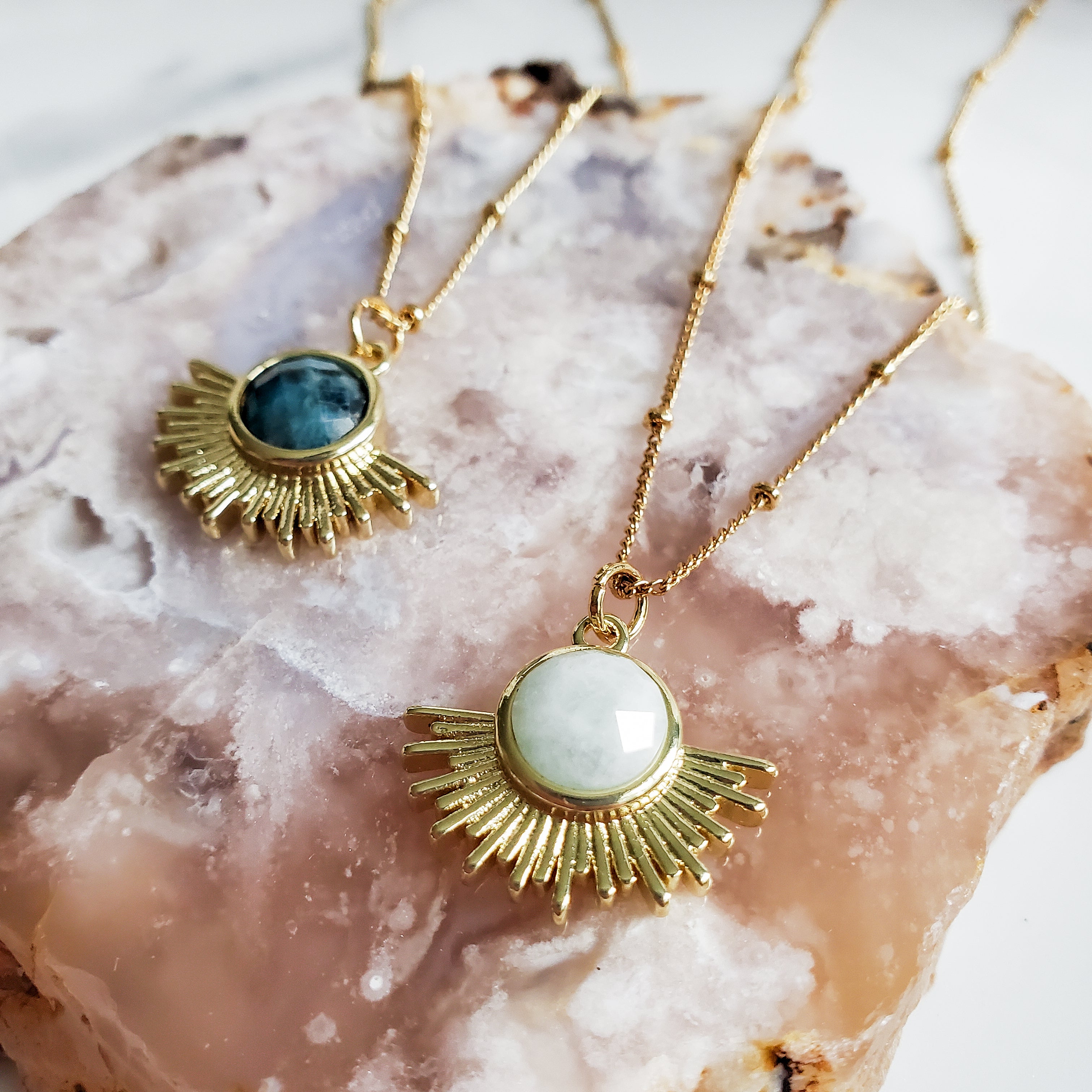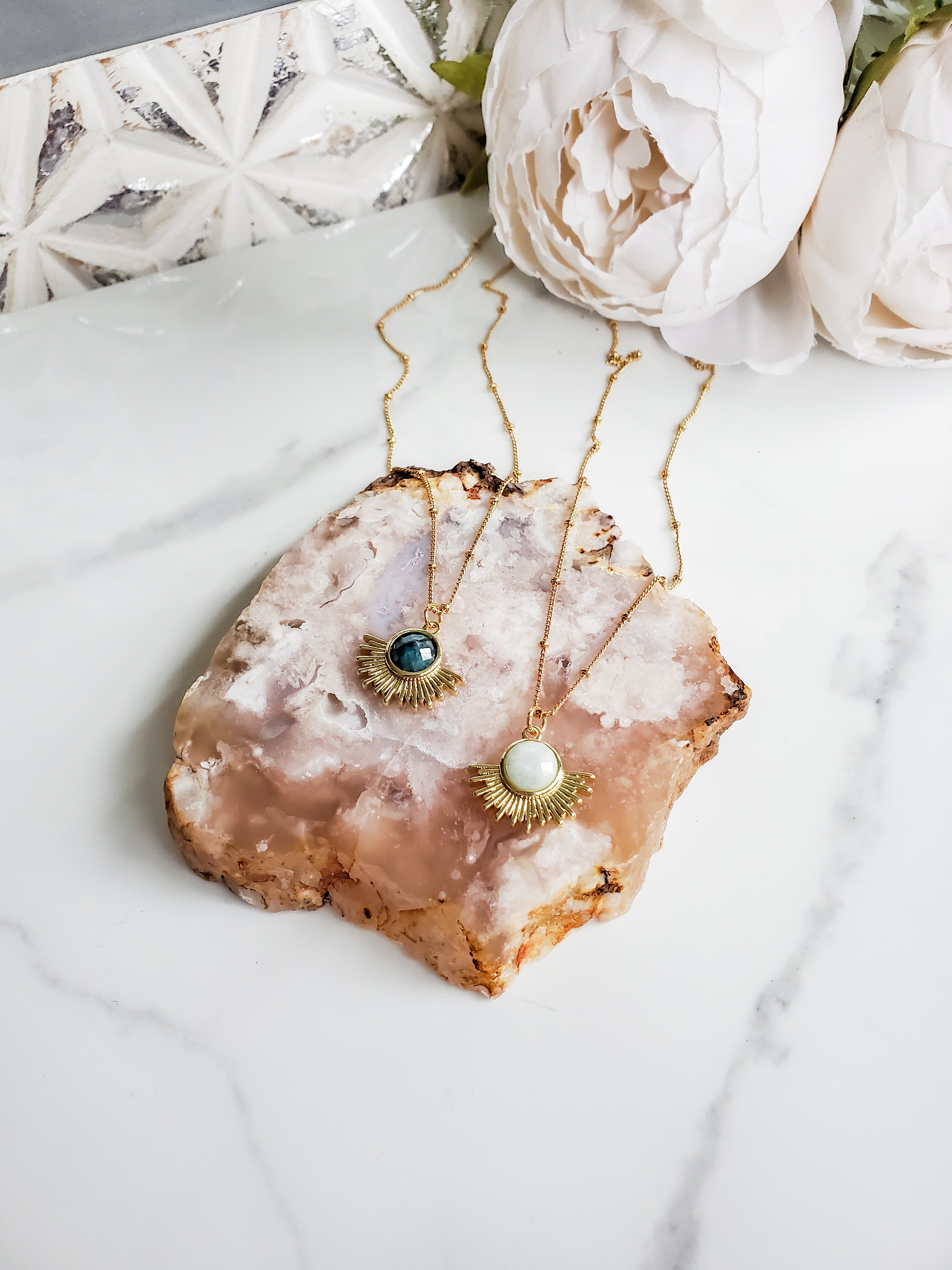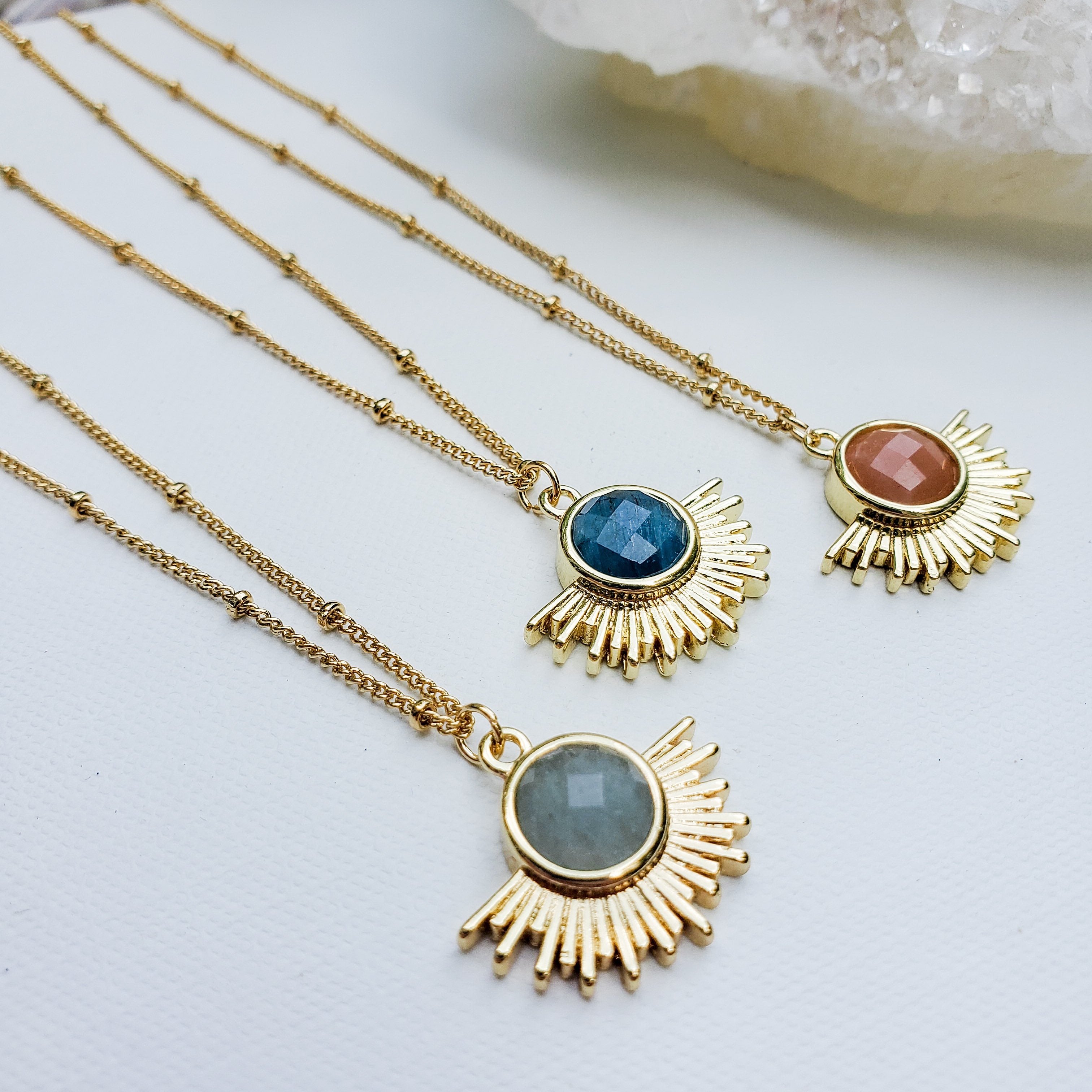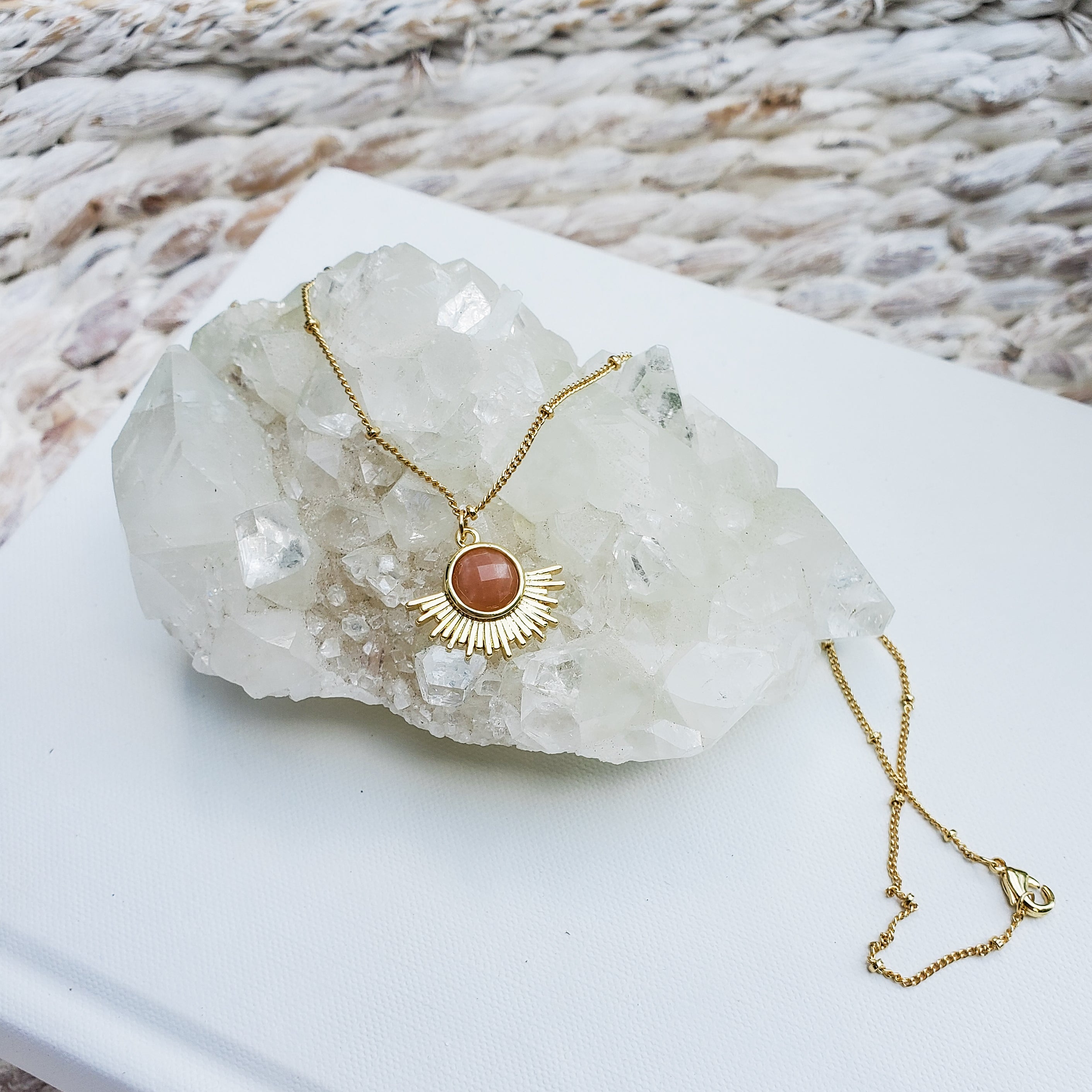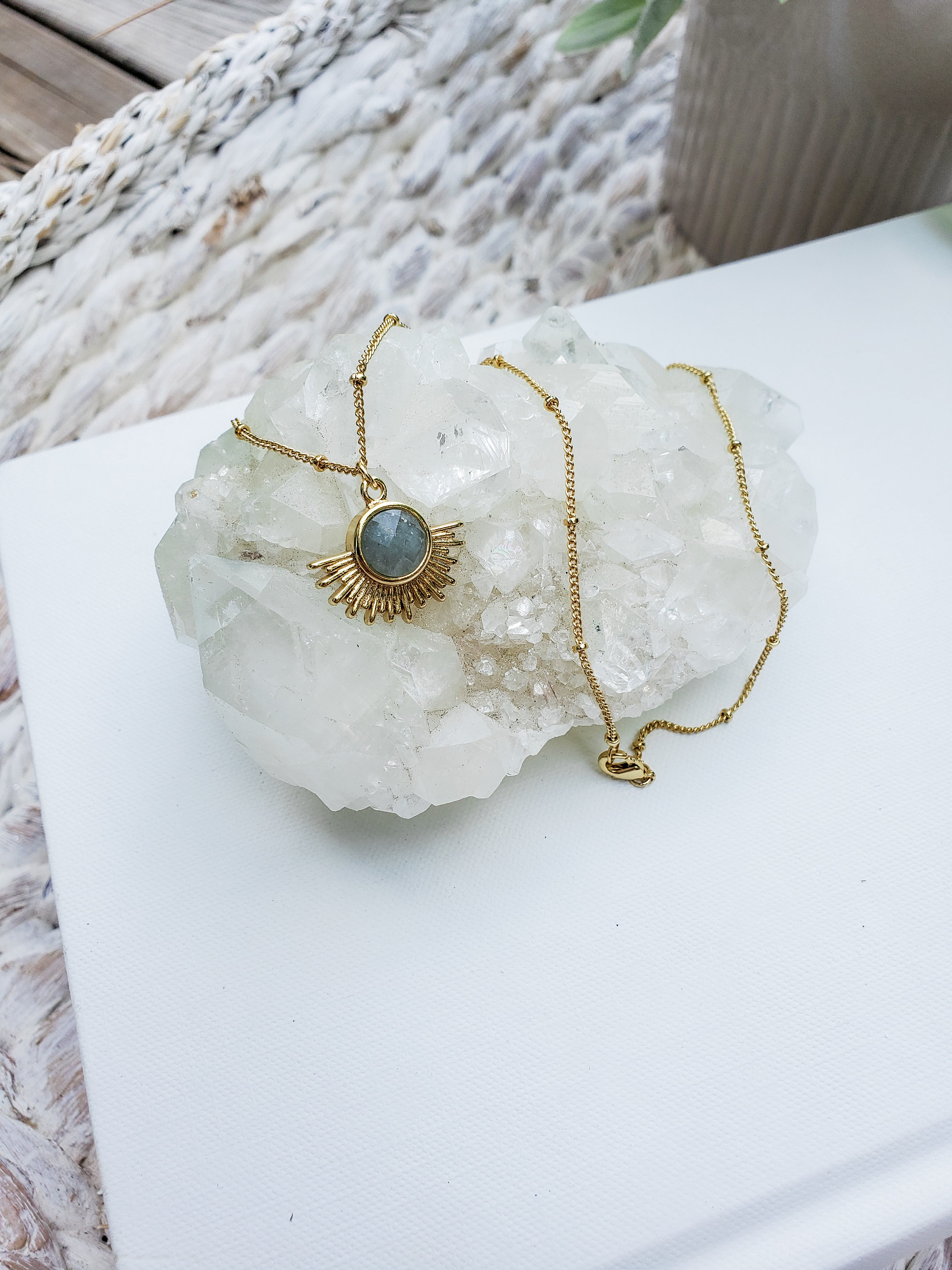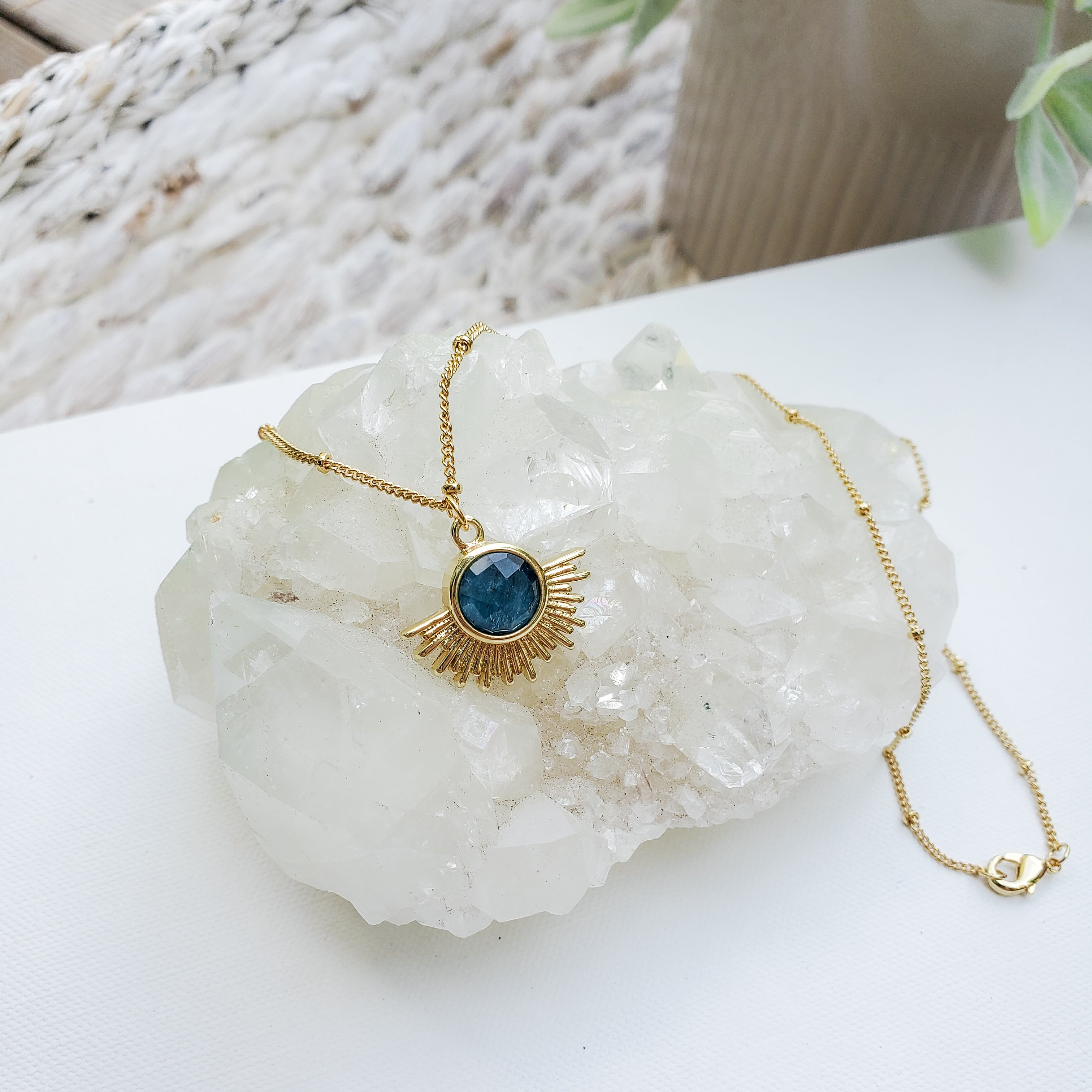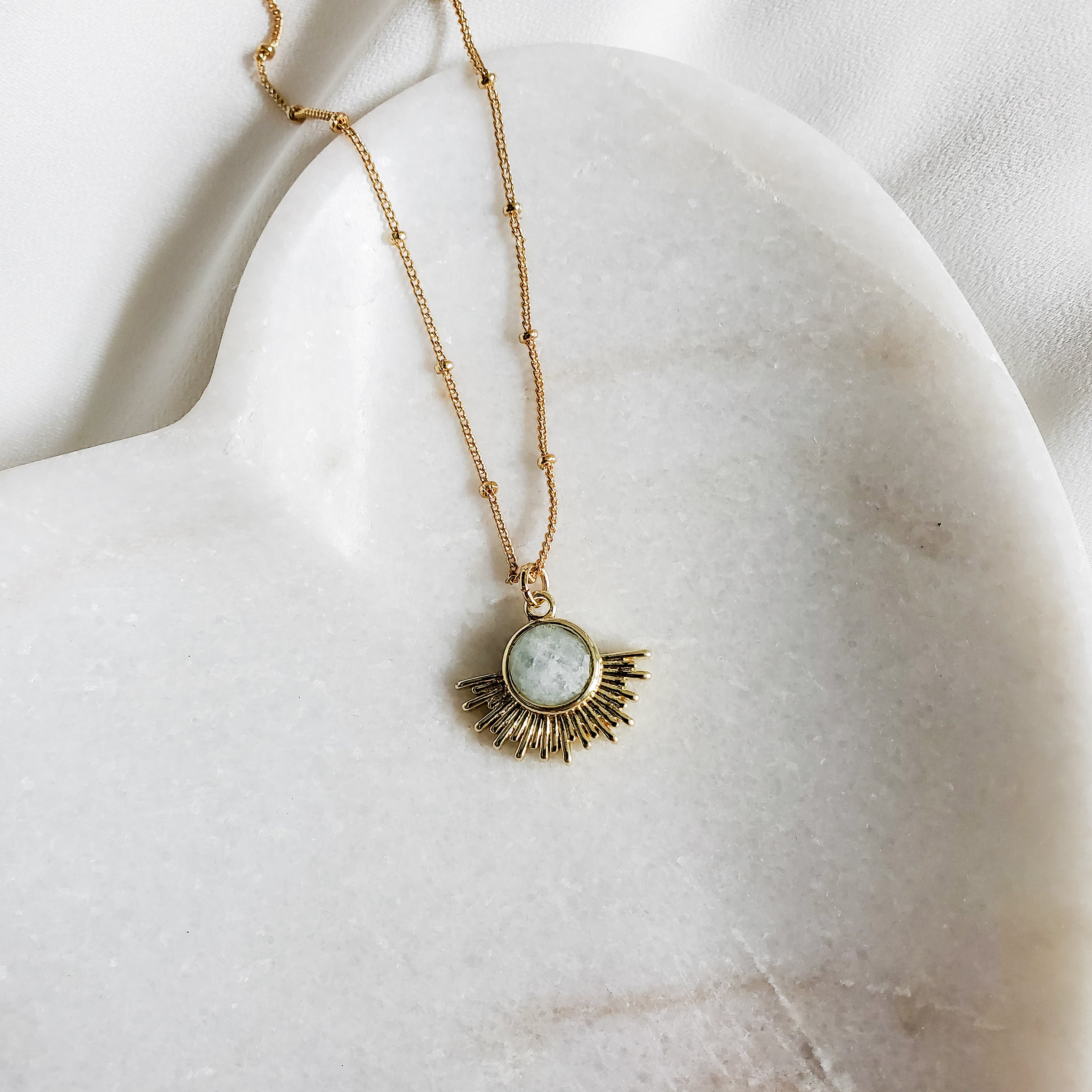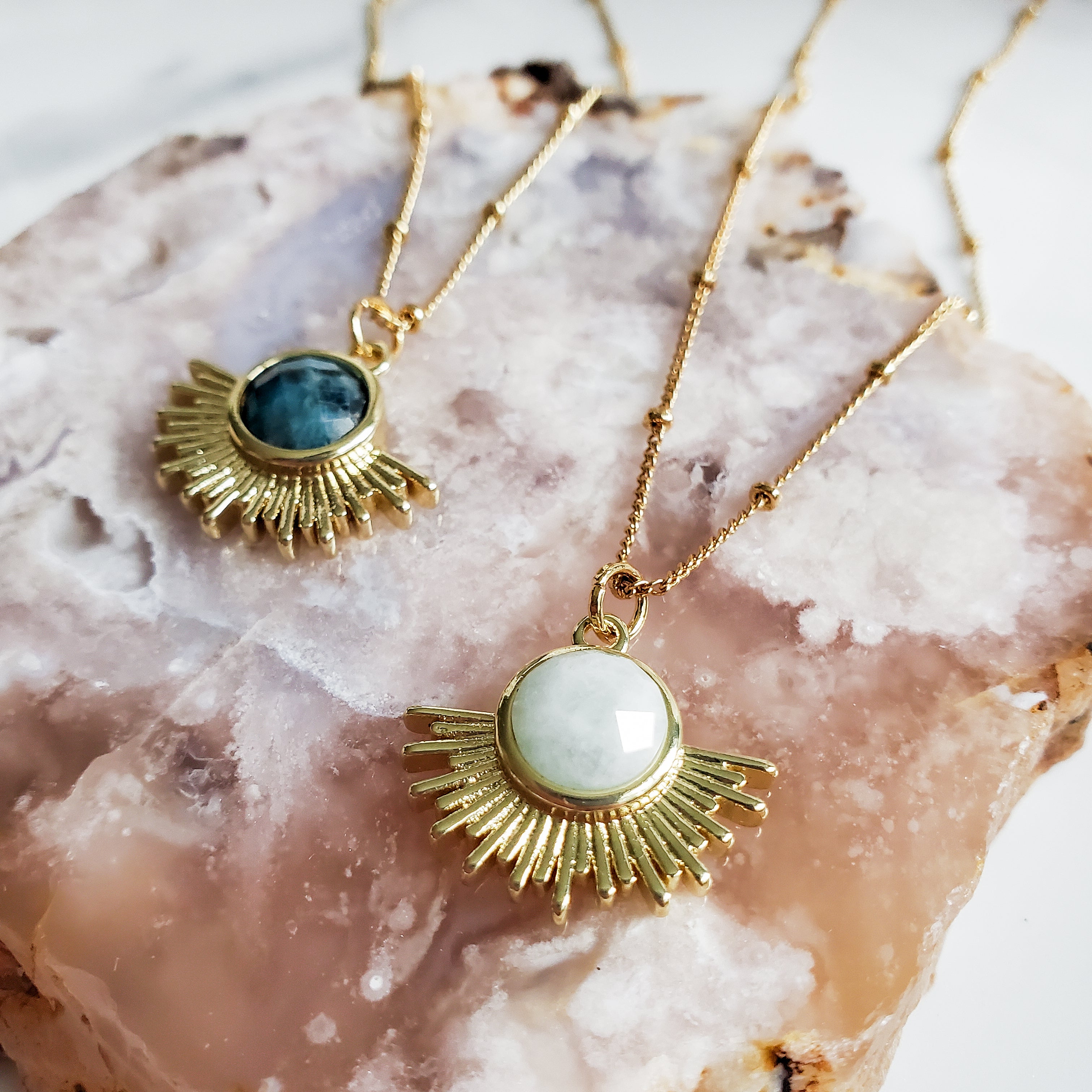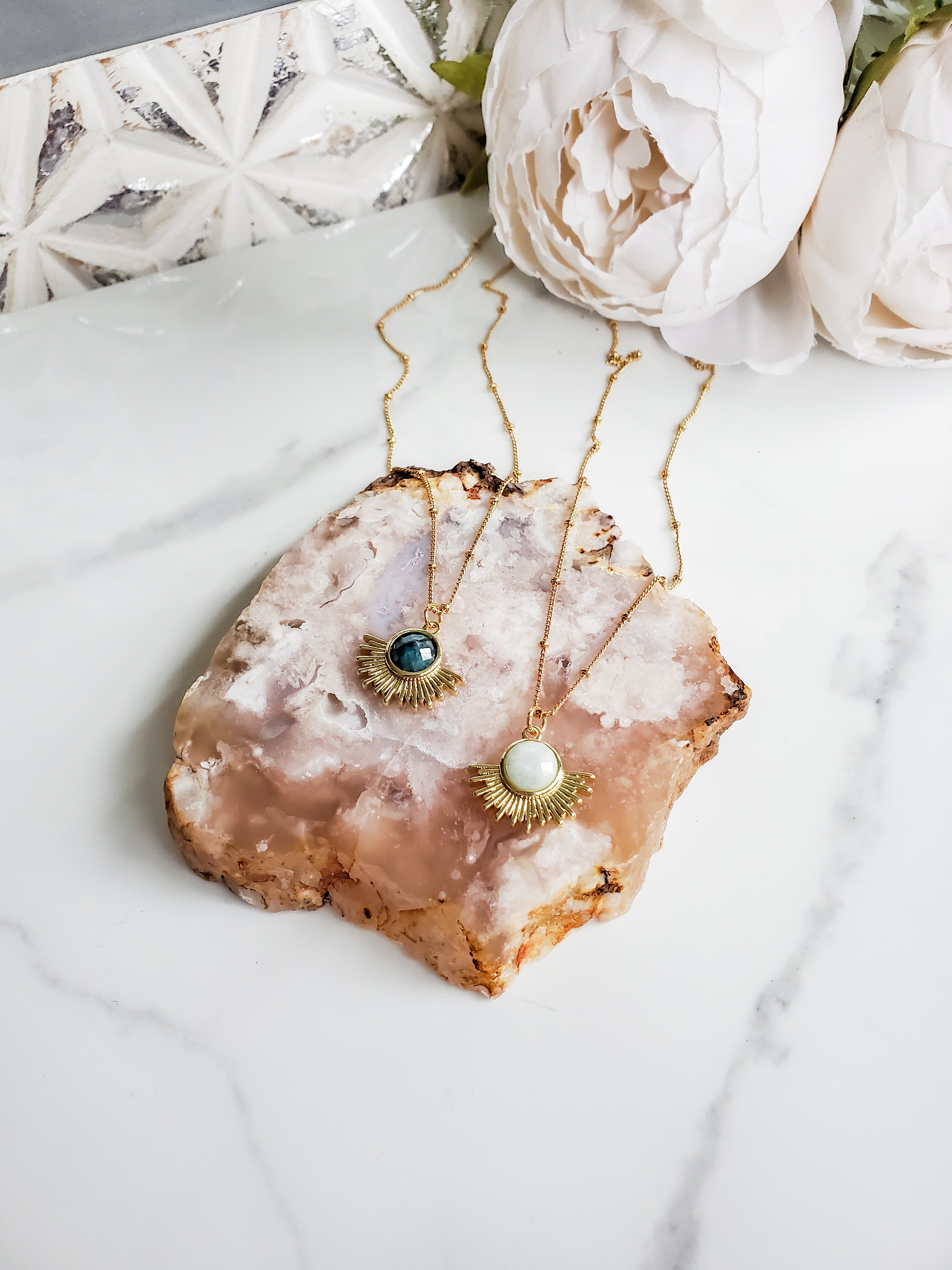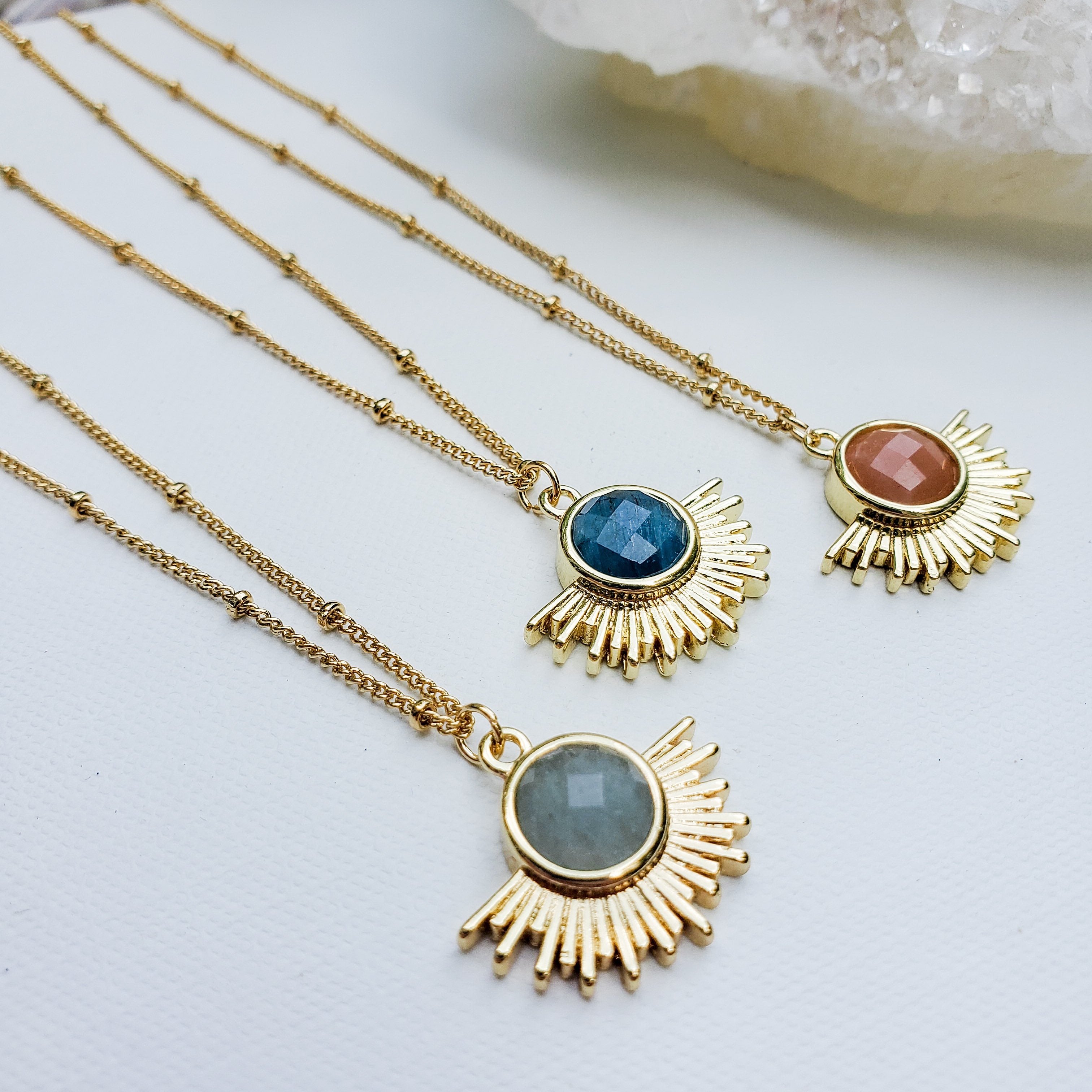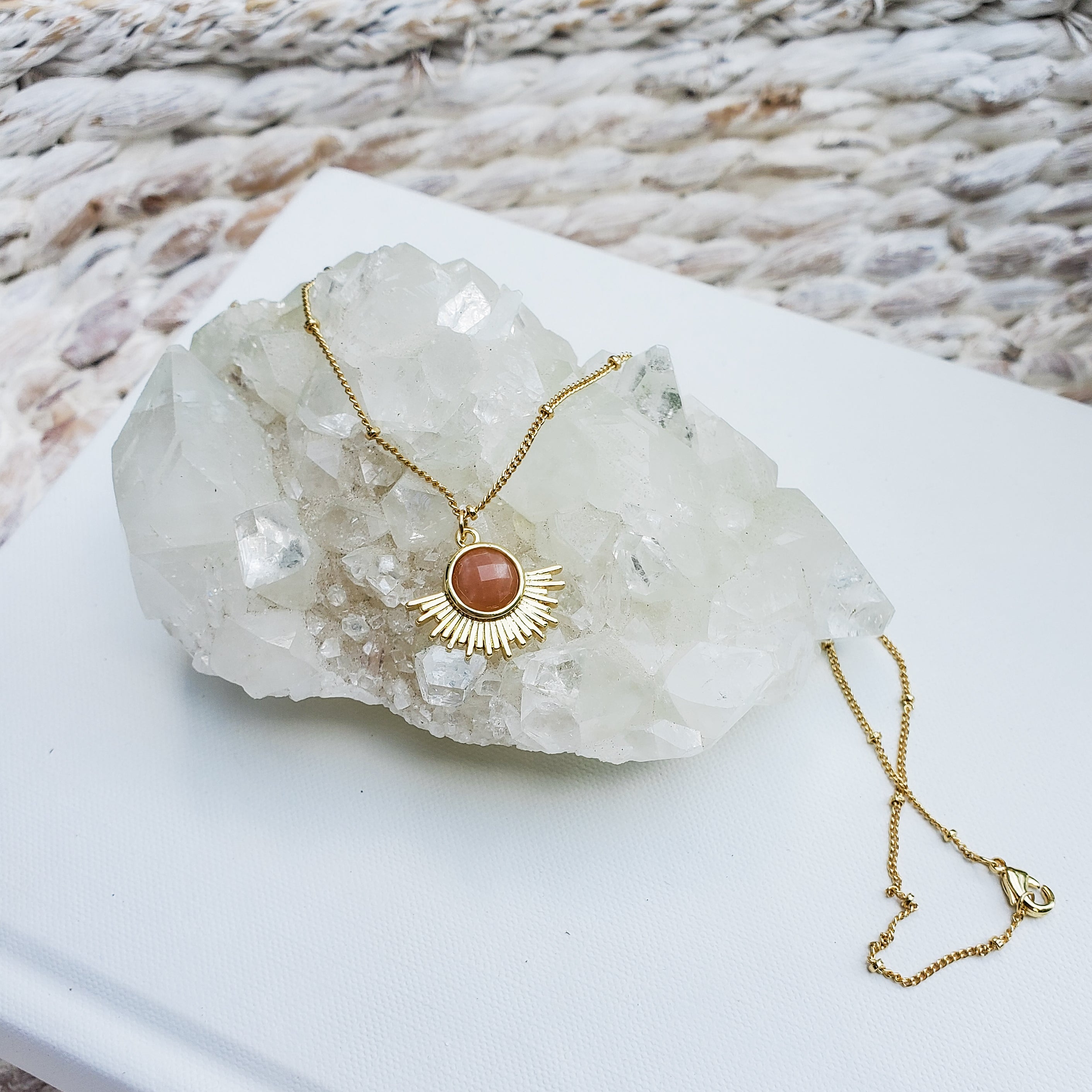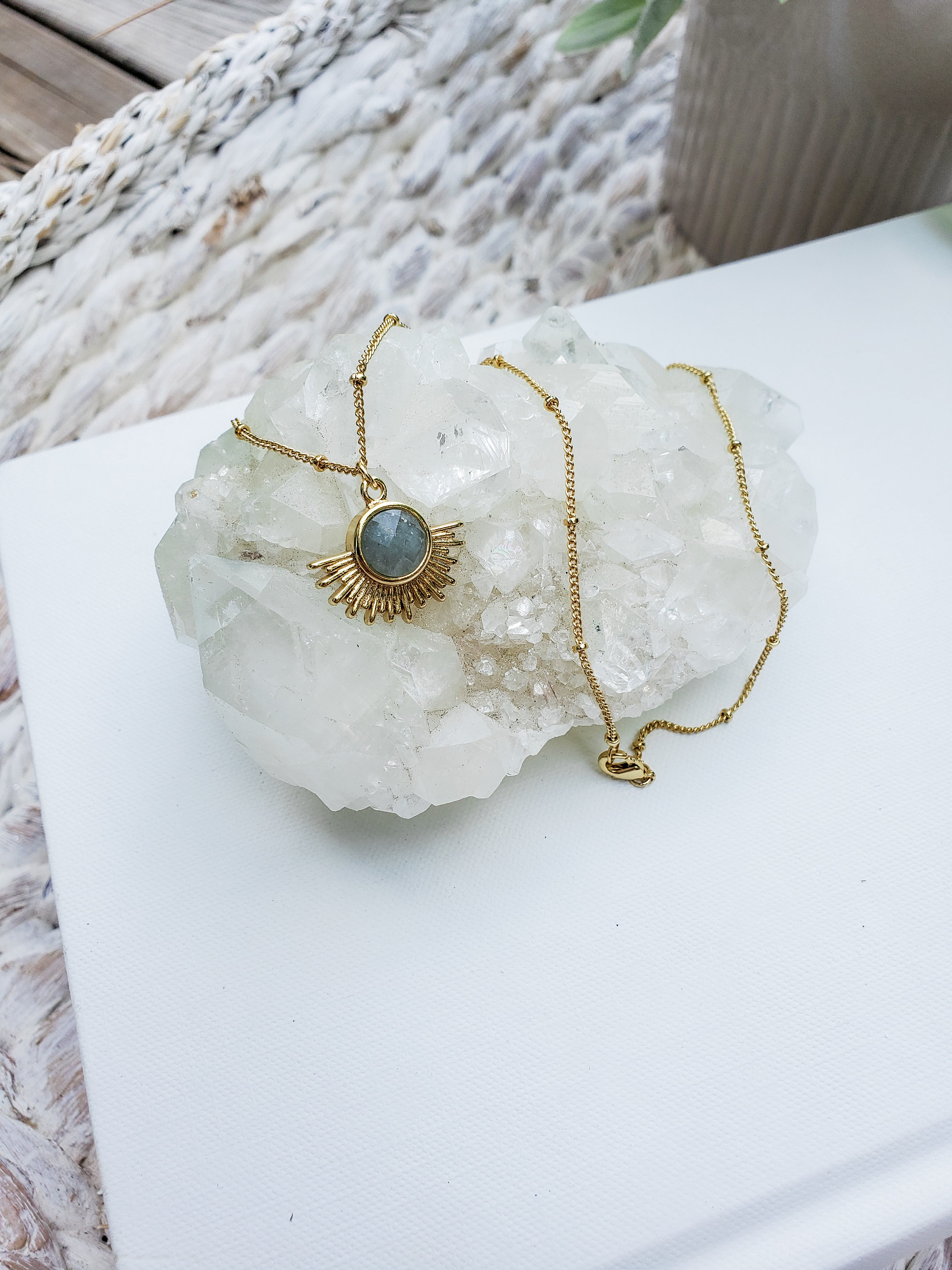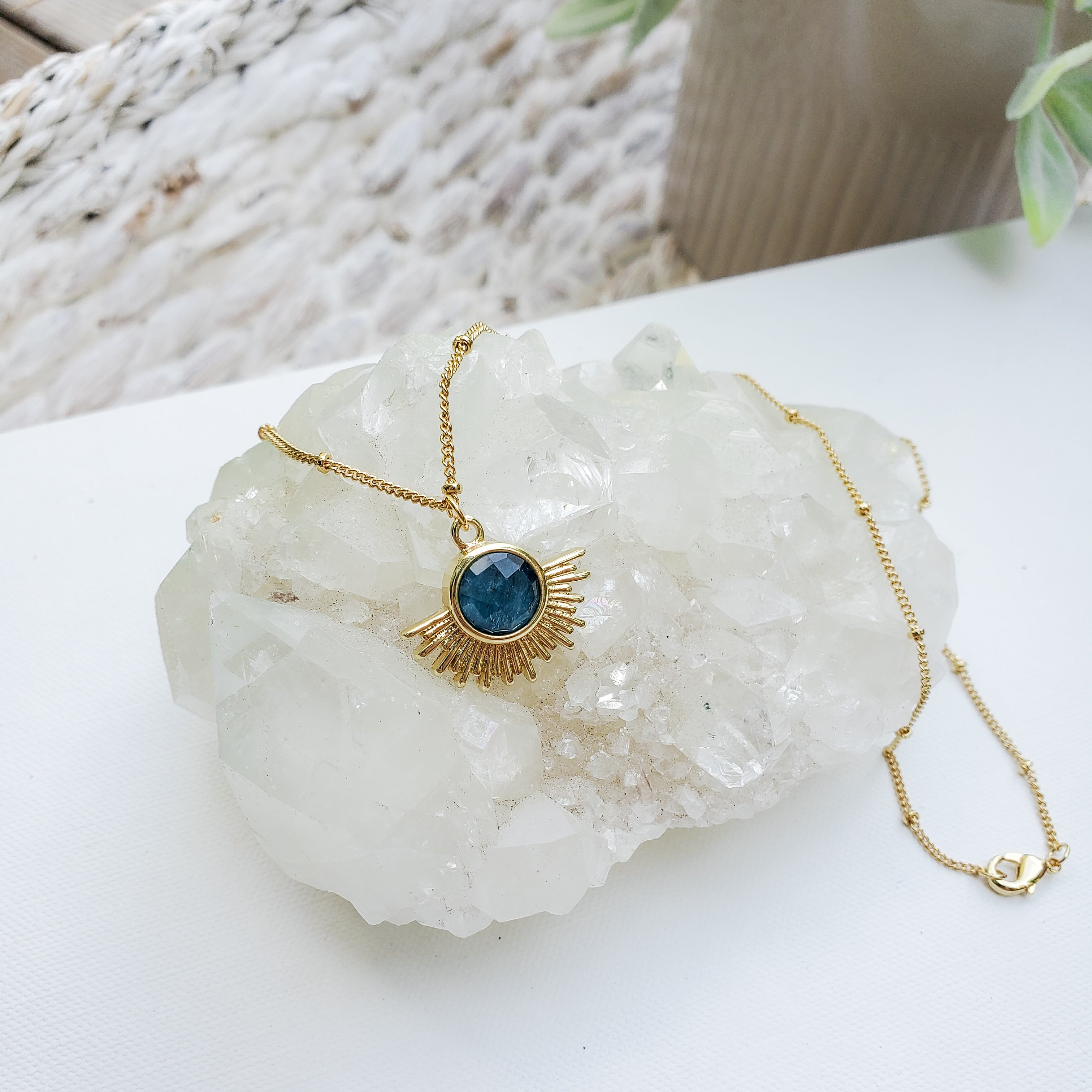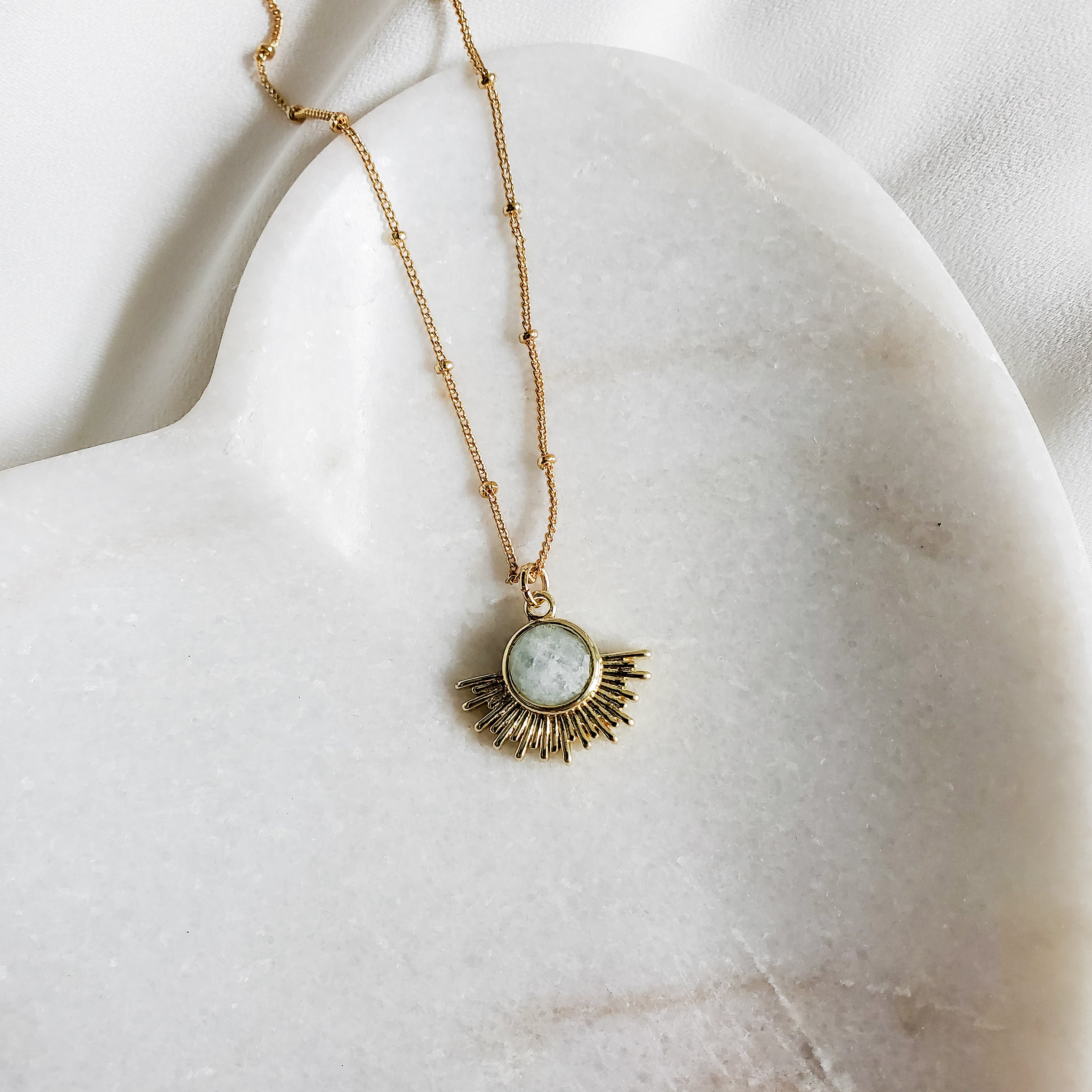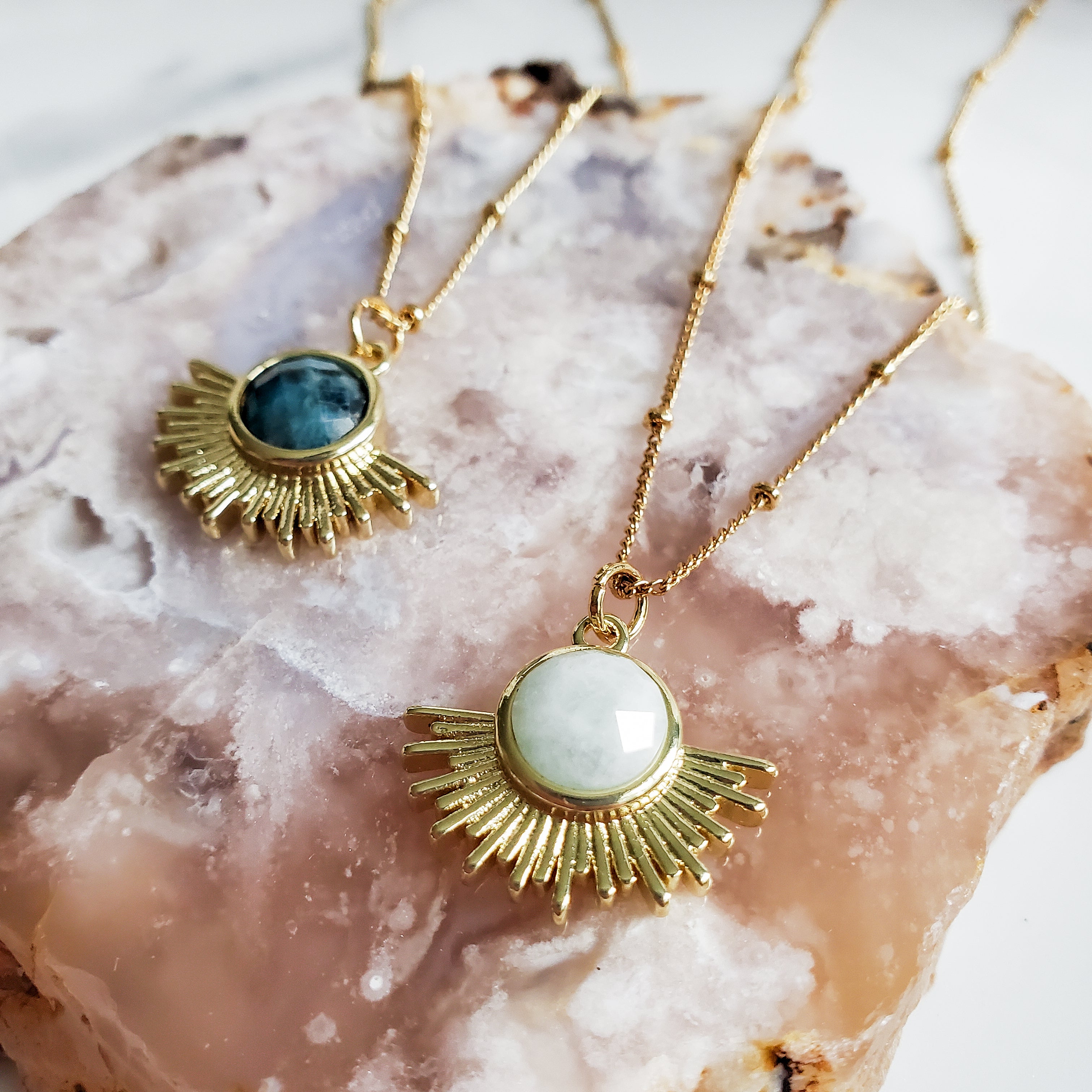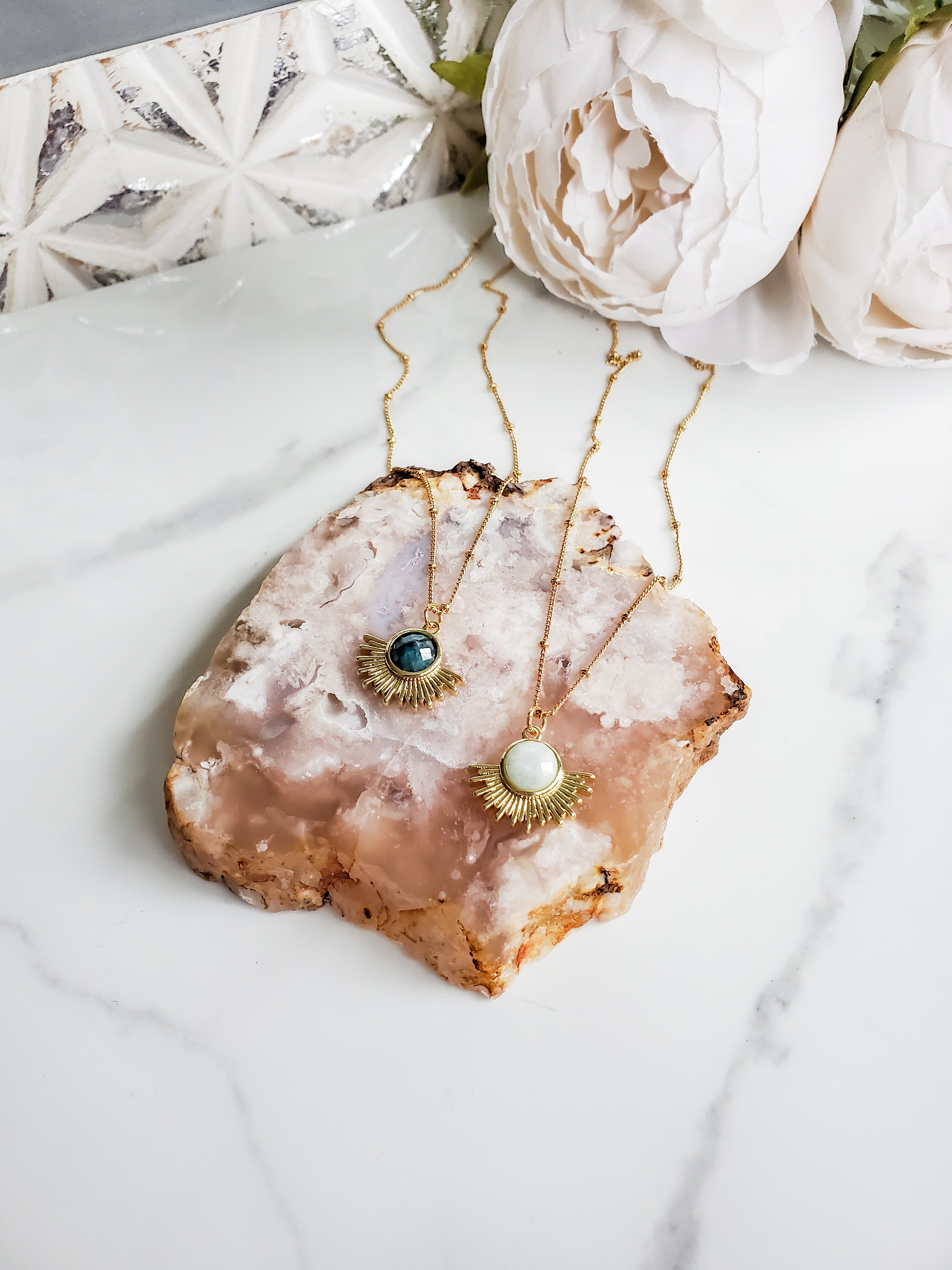 Helios, in Greek mythology, is known as the God of the Sun, Guardian of Oaths and the god of Sight. He was often depicted wearing a radiant crown of light, riding in a chariot across the sky.
Now you can have your own crown of radiant light with the Helios necklace. Available in aquamarine, apatite and sunstone.
Aquamarine is a beautiful pale blue stone and has a calming energy and can help with anxiety.
Apatite is a gorgeous deep teal coloured stone. It can help you set intentions and clear your mind to get you on the right path.
Sunstone is a beautiful peachy coral with some flashy iridescence. It is connected to the energy of the Sun and helps to align your mind, body and spirit. Sunstone has an uplifting and positive energy.
16 inch 18k gold plated chain