The Best Crystals for Anxiety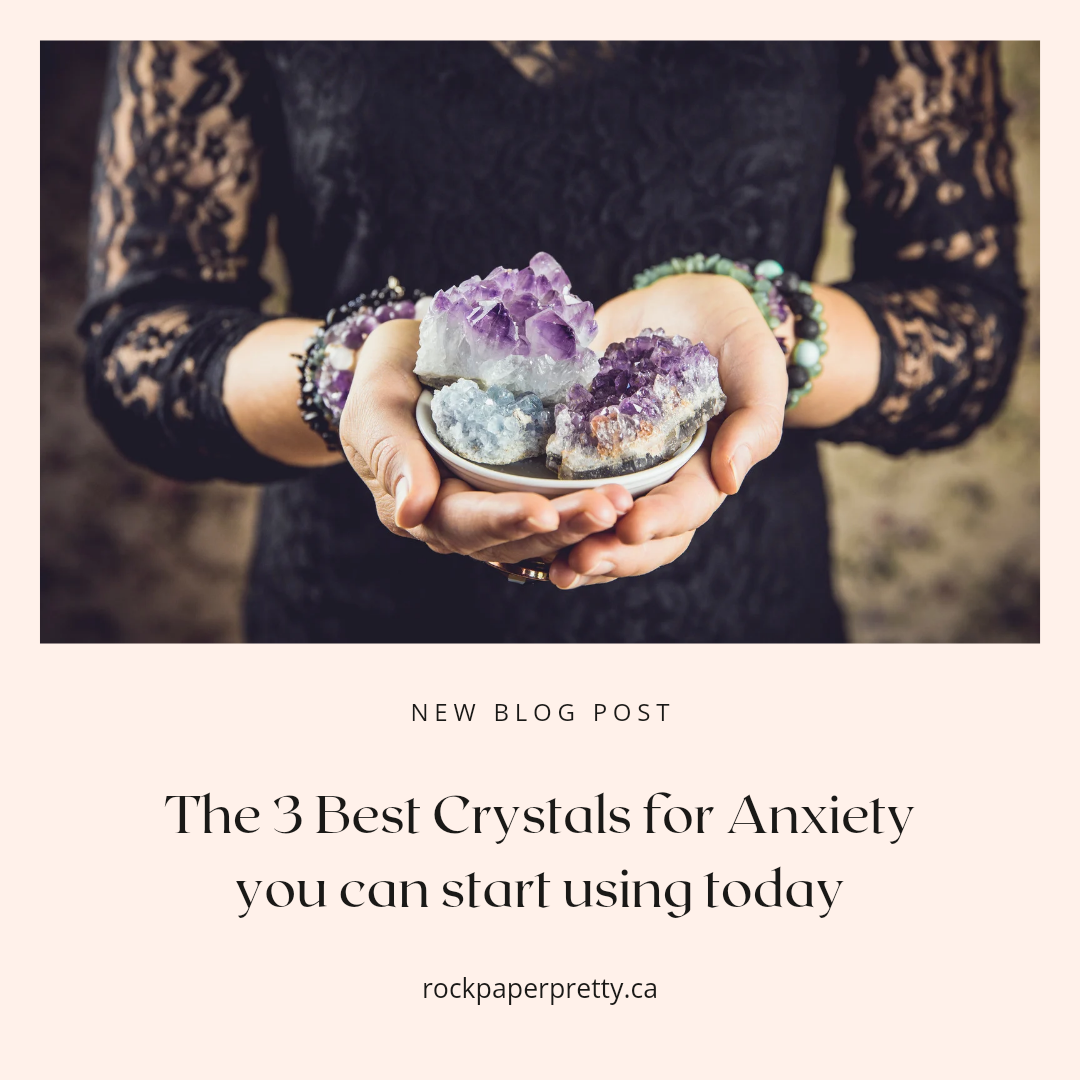 I recently shared a bit about my own mental health journey with anxiety for Bell Let's Talk day. I have struggled my whole life with anxiety and after having my kids, it got worse. Today though, I can say that I am doing great. My anxiety is still there, but it is not overwhelming and I have the ongoing support of my husband, friends and family who are always checking in.

One of the first bracelets I ever made for myself, was specifically for anxiety. It was during a time, several years ago, that I was struggling the most, and so I started to look into crystals that were good for anxiety. That's when I found lepidolite. It's definitely not one of my best designs, but it means a lot to me, because it reminds me of how far I have come in my own mental health journey to whole body wellness.

Here, I will share the 3 best crystals for anxiety that you can start using today. You can get these crystals in many forms, like tumbles, towers, or raw chunks, or you can wear them in a piece of jewelry to easily benefit from their calming energy.

LEPIDOLITE

Lepidolite is a beautiful lilac grey to rosy colour and comes from the mica family of stones. It is a natural source of lithium which is known as a mood stabilizer and can help rebalance emotions. It has a soothing and calming energy. It is a great manifestation stone and helps bring more awareness to your feelings and allows you to acknowledge your anxiety in order to let it go. This is also a great crystal for improving sleep since it helps you to fall asleep more easily by calming your mind and thoughts.



HOWLITE

Howlite is known as the calming stone. It is a chalky white colour with grey veining. It has a gentle vibration that is soft and soothing. This is a great stone to have in your home or wear in your jewelry as it can absorb stress and tension. Howlite can help improve patience and clear your mind.



AMETHYST
Amethyst comes in a range of shades of purple and has a calming energy that can help relax your mind, body and spirit. It can help with sleep and meditation by quieting the mind. It helps to clear your head of negative energy and thoughts. Amethyst can also help develop your intuition and psychic ability as it is linked to the crown chakra and third eye.